Before your first cruise, there's a good chance you have a lot of questions. Here are 10 first time cruise tips to know when planning, packing, and boarding to set sail on your first cruise vacation.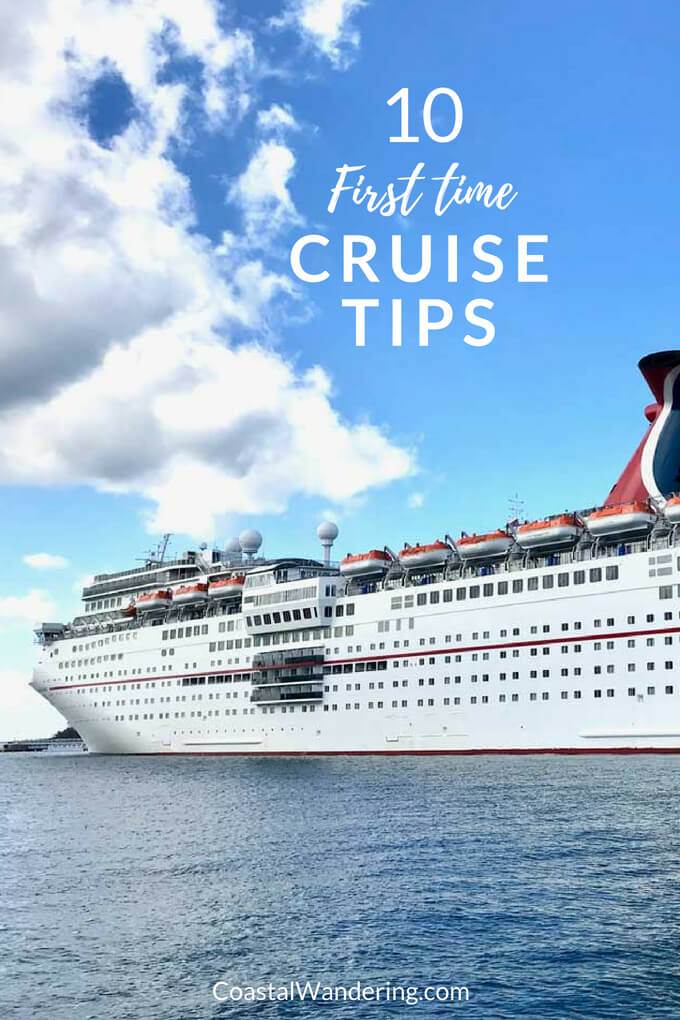 Planning Your First Cruise
Two of the most important decisions you will make when planning your first-time cruise are choosing your ship and your cabin. Once you have an idea of where and when you want to sail there are usually a few different ships with similar itineraries. Check out the reviews of each ship to get an idea of what it's like and whether it will be a good fit for you. Do you want a small intimate ship or a mega cruise liner? What type of activities would you like to do on board?
Once you select the ship, you'll need to choose your room. I like to book a room with a balcony on every cruise. One of my favorite things to do on a cruise is sitting on the balcony enjoying a room service breakfast. Or have a quiet moment with a great beach book in the afternoon. But for many people, an inside cabin is a great budget option if you don't plan to spend any time in your room.
…