Looking for things to do in Jekyll Island, GA? Whether you go for a fun day trip, a long weekend, or a leisurely vacation, don't miss relaxing on a Jekyll Island beach and exploring these points of interest. Here's what to do on Jekyll Island.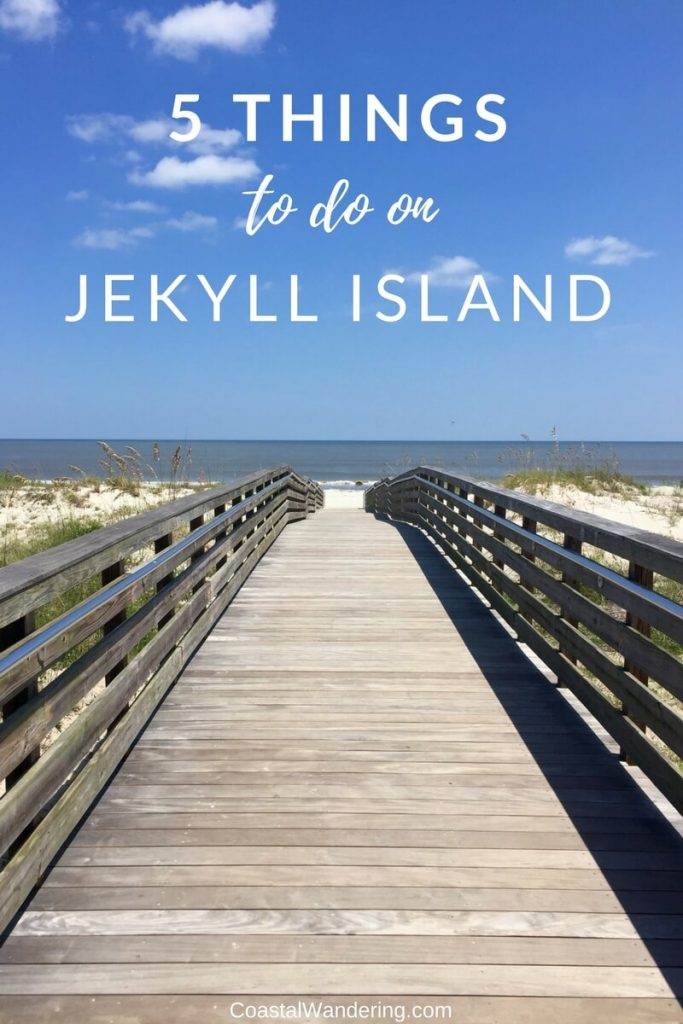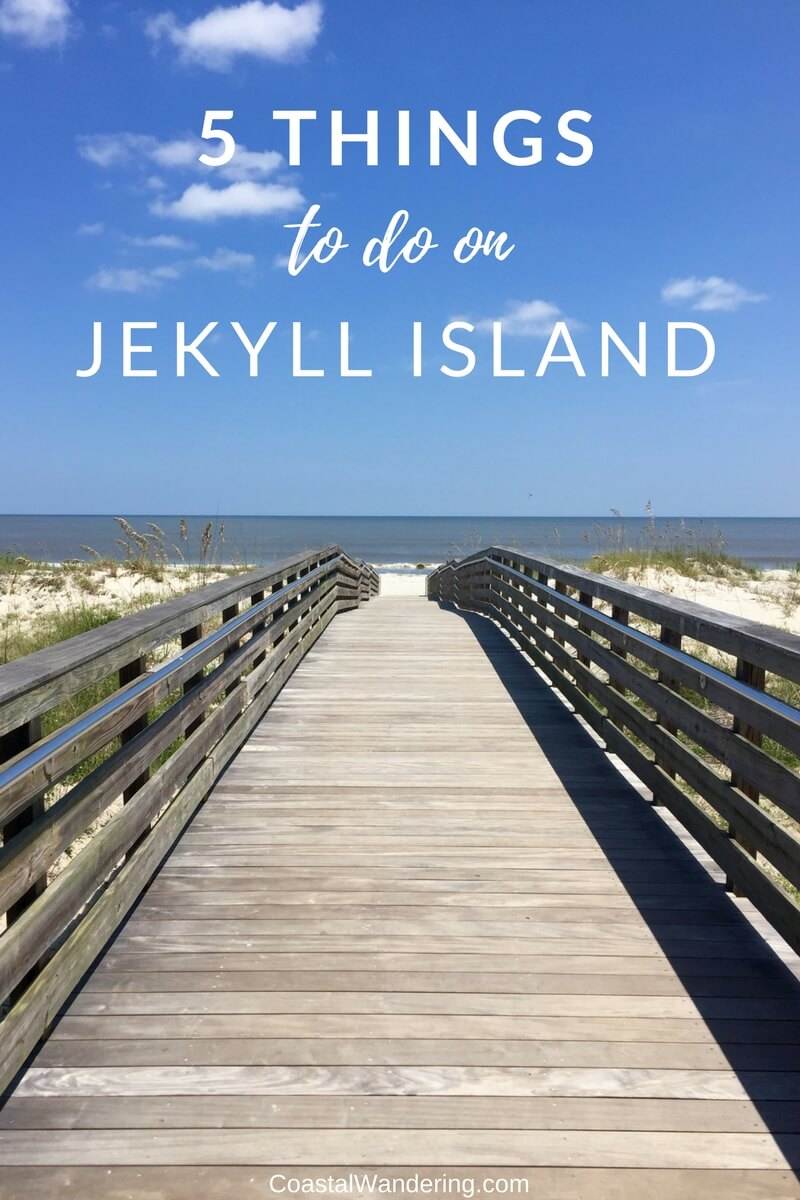 Jekyll Island is one of the Golden Isles of Georgia. This barrier island, located just south of Saint Simons Island, is connected by bridge to the mainland near Brunswick, GA. It's a magical place combining the southern charm of oak trees and Spanish moss with the tropical feel of palm trees and the beautiful Jekyll Island beaches.
If you're anywhere near the Atlantic coast of Georgia, Jekyll Island is a perfect day trip. It's about midway between Savannah and Jacksonville. It's just a short drive from I-95 but it feels like you've escaped the hustle and bustle. (We stopped on our way from Florida to South Carolina).
There are so many recreational activities to explore on Jekyll Island. It makes a perfect vacation spot to come back to every year!
What to do in Jekyll Island
Jekyll Island is known for its natural beauty, historic charm, and expansive beaches. It offers options for history buffs, nature lovers, and those who just want to relax on a beautiful beach and soak up some rays.
Here are the best things to do in Jekyll Island. There's something for everyone in the family.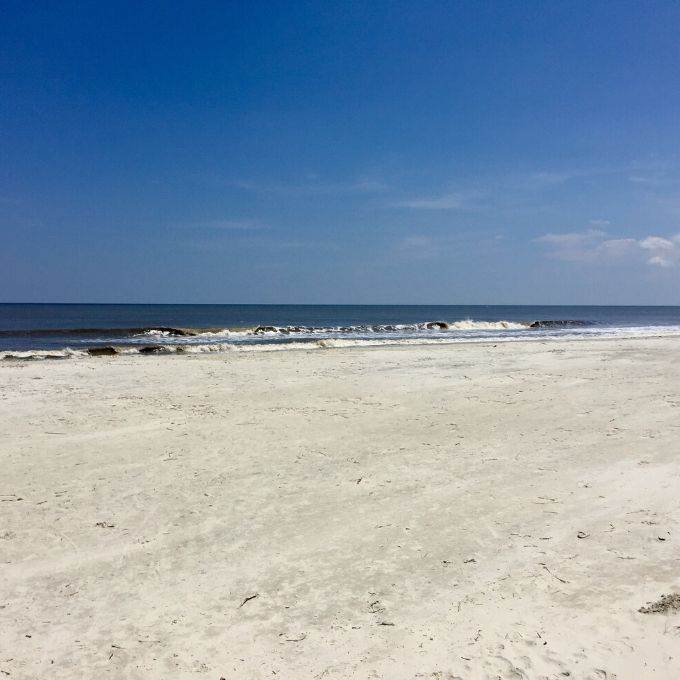 Relax on a Jekyll Island beach
There's no better way to decompress than watching the summer waves on the white sandy shores. Jekyll Island has 10 miles of shoreline and beaches to suit everyone. Take your pick of island beaches from St. Andrews Beach (famous for birdwatching), South Dunes, Oceanview, Great Dunes, Glory Beach, or of course Driftwood Beach.
Have lunch at the South Dunes picnic area. Or stroll through Beach Village and browse the shops for some beach-inspired gifts. Then take the boardwalk over the dunes to the expansive white sand beach. Breathe deeply and stay awhile.
Explore the history of Jekyll Island
In the early 1900s, the Jekyll Island Club boasted members of the world's richest families---including the Rockefellers, J.P. Morgan, Pulitzers, and Vanderbilts---who used it as a private retreat.
It's on the National Register of Historic Places and the Jekyll Island National Historic Landmark District comprises one of the largest restoration projects in the southeast. You can take guided tours---including a trolley tour of the historic "cottages"--- and learn more about their past. Explore the museum and the former clubhouse, which is now the Jekyll Island Club Hotel.
RELATED: Explore historic Newport, Rhode Island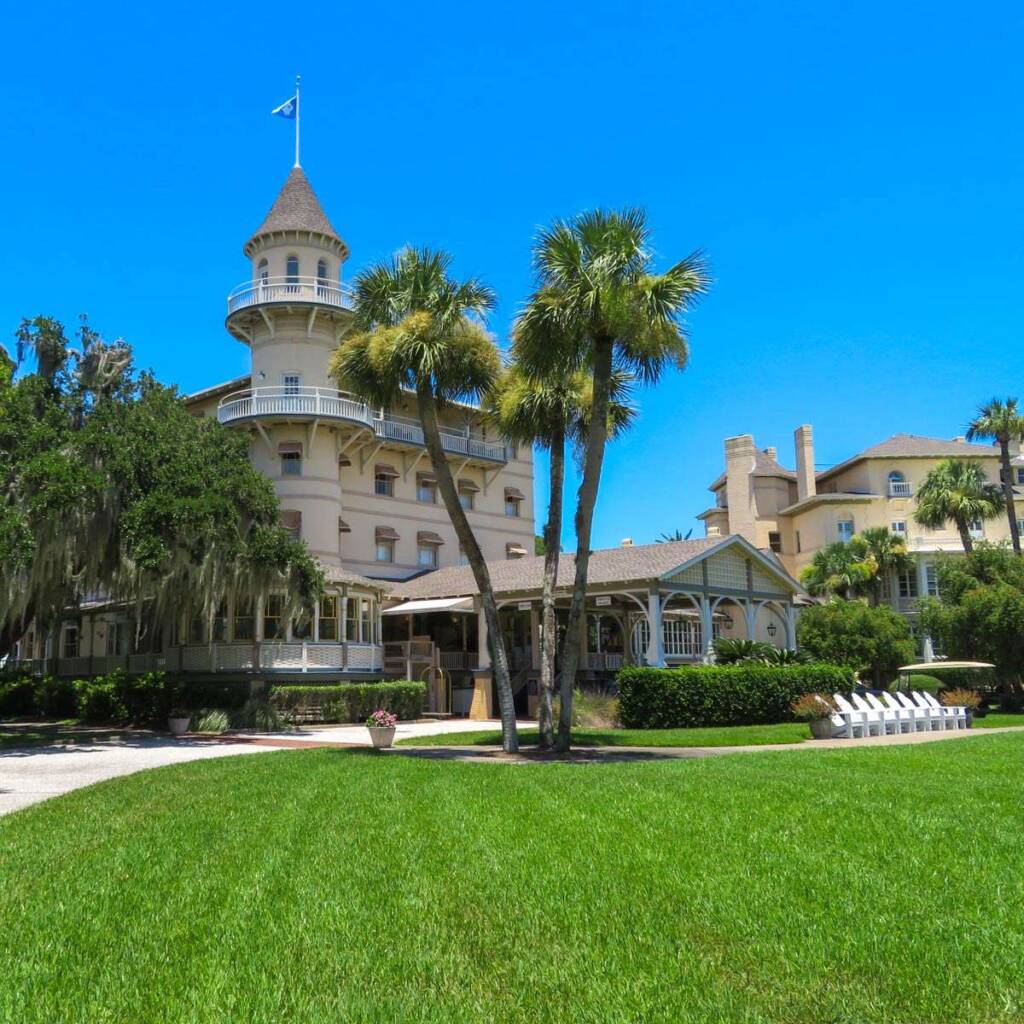 Have lunch at the club
While you're at the Jekyll Island Club Resort, cool off with a drink at The Pool House. They serve casual lunch fare al fresco by the pool---burgers, fries, and southern favorites like crab cakes and fried green tomatoes. They also have industrial ceiling fans in the bar area. It was so comfortable on a hot August day that I didn't want to leave!
Or check out The Wharf for Southern favorites overlooking the water. It's a perfect place for lunch or dinner.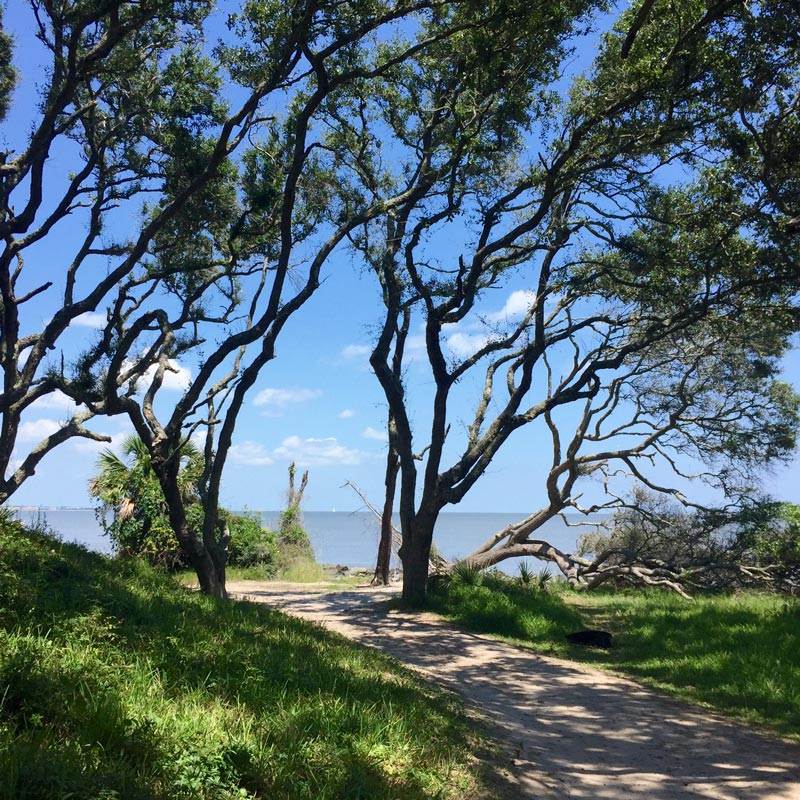 Visit Driftwood Beach
Explore Mother Nature's sculptures on Driftwood Beach. The huge driftwood trees make for some stunning scenery---and great photo ops! In fact, Driftwood Beach was recently named one of the top beaches in the US by Trip Advisor's Travelers Choice Awards.
This beautiful Jekyll Island beach is a little difficult to find, but it's worth it. Look for a small parking area on Beachview Drive North with a short path to the beach (pictured above).
Pro tip: Visit Driftwood Beach at low tide so you can see more of the beach. And pack some bug spray along with your beach gear.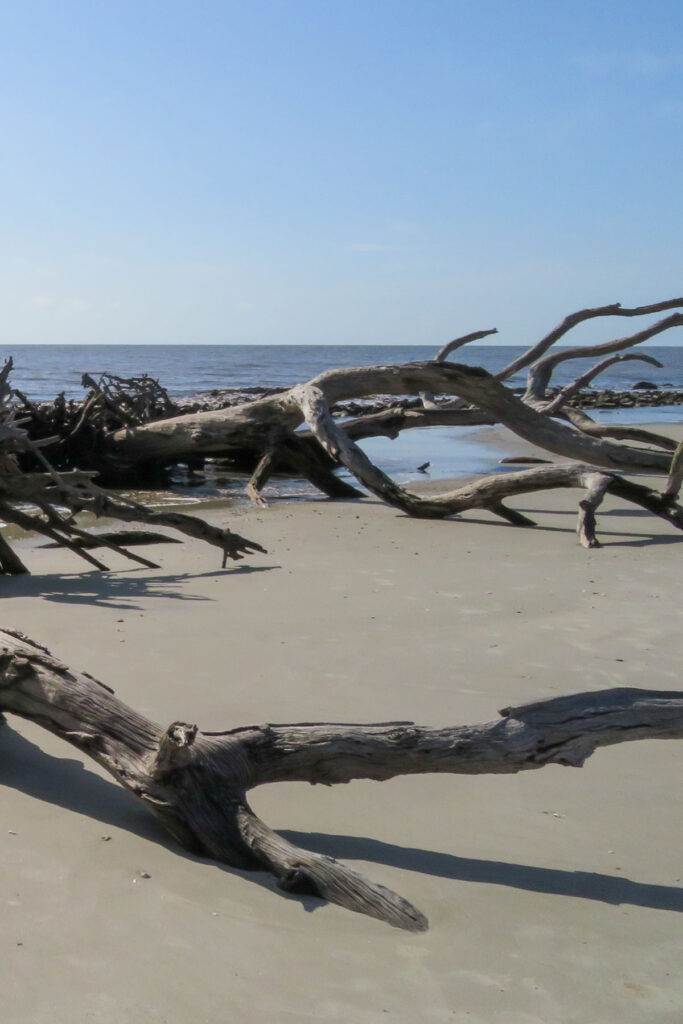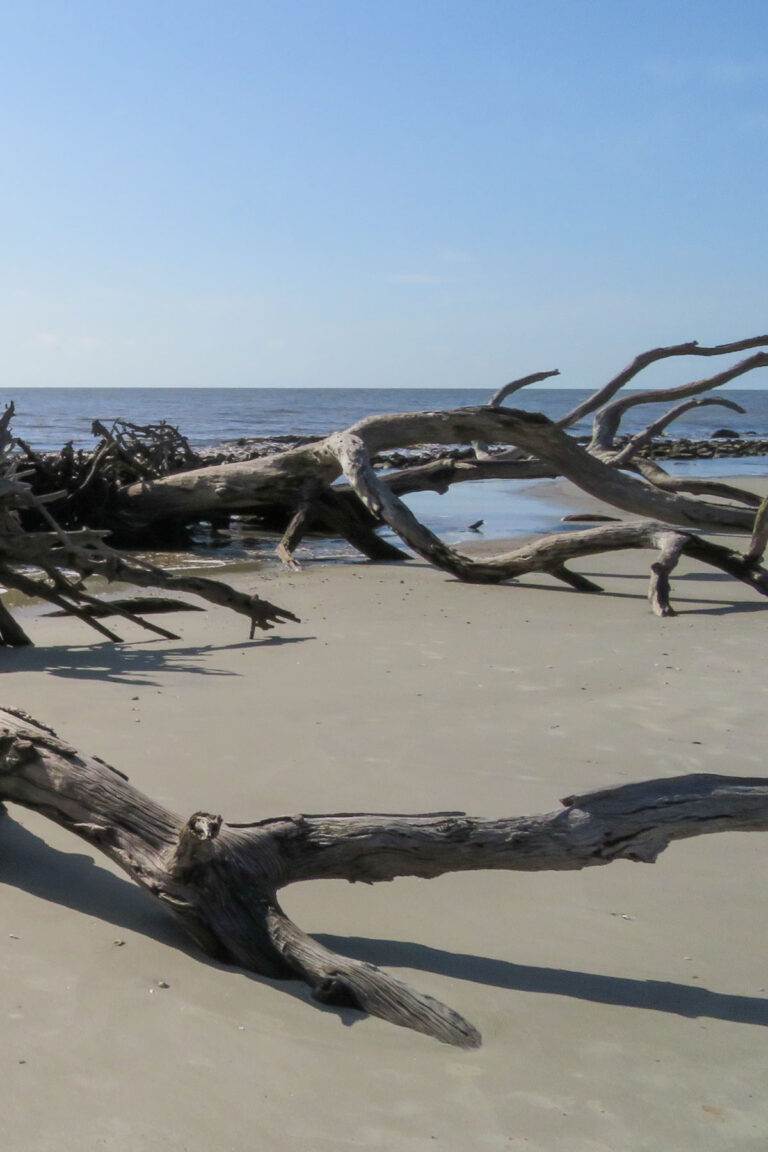 Hang out with the sea turtles
Learn about sea turtles at the Georgia Sea Turtle Center where you can see turtle feedings or take part in one of their behind-the-scenes tours or daily programs. This nature center is a great place to visit with kids. In the summer you can also learn all about alligators in their Summer Gatorology class.
More active adventures
And if exploring nature or relaxing on the beach is not your thing, you can always check out the golf courses. There are four beautiful golf courses, including Jekyll Island Golf Club, to choose from and plenty to keep you active.
Thrill seekers and kids of all ages will love Summer Waves Water Park. It has 11 acres of water rides including a wave pool, splash pool and a high-speed plunge.
What you need to know about Jekyll Island
You'll need to purchase a parking pass at the gate to enter Jekyll Island. It's $8 for a day pass. They also have multi-day and annual pass options if you're staying longer (see current info here).
There are more than 20 miles of bike paths and trails to explore on the island. There is no entry gate fee for bicycles or pedestrians. Bike rentals are available at Jekyll Wheels.
What are your favorite things to do in Jekyll Island? Share in the comments below!
READ NEXT: The 10 Best Georgia Beaches To Visit