Savannah may be one of the most historic cities in the United States, but it is surrounded by a number of world-class beaches.
If you're looking for the best Savannah, Georgia beach to visit to spend a day, a weekend or longer check out these amazing beaches.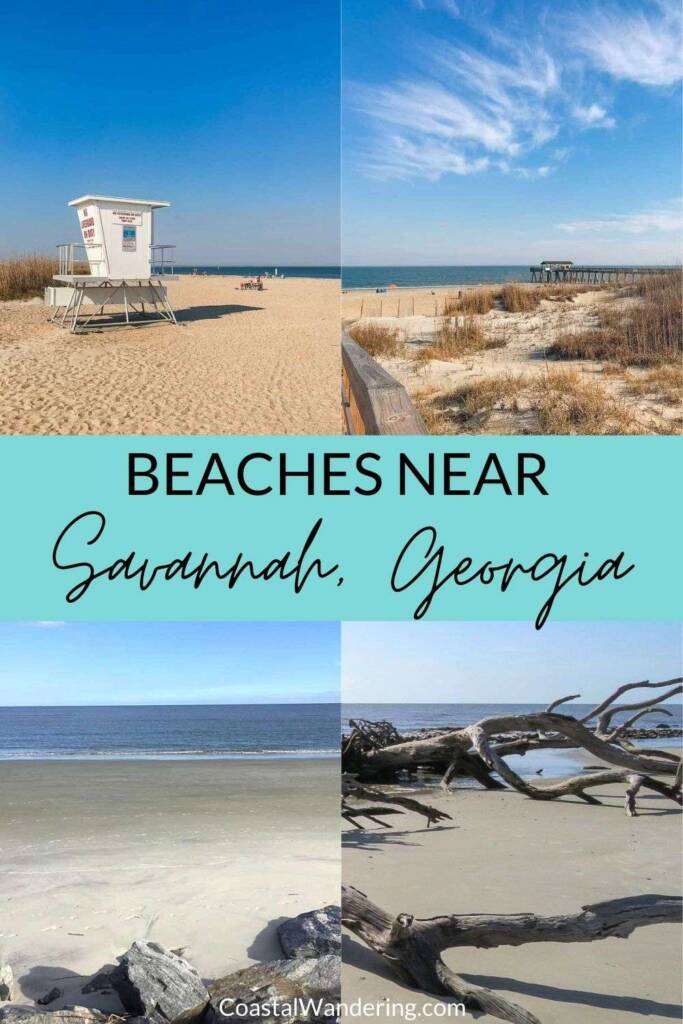 Thanks to classic films and books set in Savannah, such as Midnight in the Garden of Good and Evil and Forrest Gump, many people immediately think of moss-draped oaks over historic city squares lined with beautiful old homes when they picture this beloved Georgia city. And this is indeed what draws many visitors to Savannah: its historic attractions, plentiful shopping, and dining options, and a general "walkability" that makes it a wonderful place to spend a vacation.
However, what is sometimes overlooked by people unfamiliar with Savannah is that it's an ideal spot for a beach vacation, too! Savannah's nearby beaches and glorious waterways make it a coastal mecca for anyone who wants to spend their days with toes in the sand and their evenings enjoying fresh seafood, live entertainment, and more.
Located along Georgia's coast, not far from its border with South Carolina, Savannah enjoys a moderate year-round climate. It's easily accessible to both road and air travelers, thanks to its location on Interstate 95 and its international airport with nonstop flights to Houston, Chicago, Los Angeles, and several other destinations.
Here are some of the best Savannah Georgia beach locations you won't want to miss.
Tybee Island's Ocean Beaches
Savannah locals and visitors alike head to nearby Tybee Island to enjoy all of the things we associate with great beach vacations: swimming and surfing, sunbathing, strolling through souvenir shops, or just stopping for ice cream on a hot summer afternoon.
This laid-back and friendly island town boasts several miles of beaches, including its three main ocean beach areas.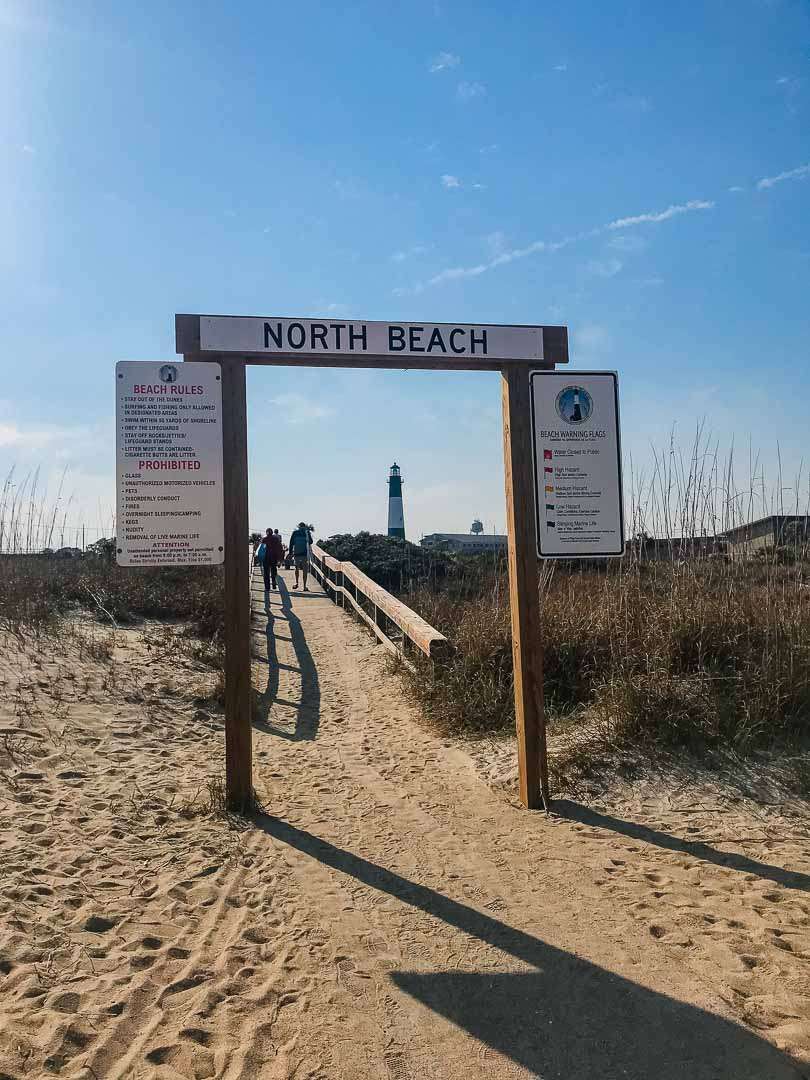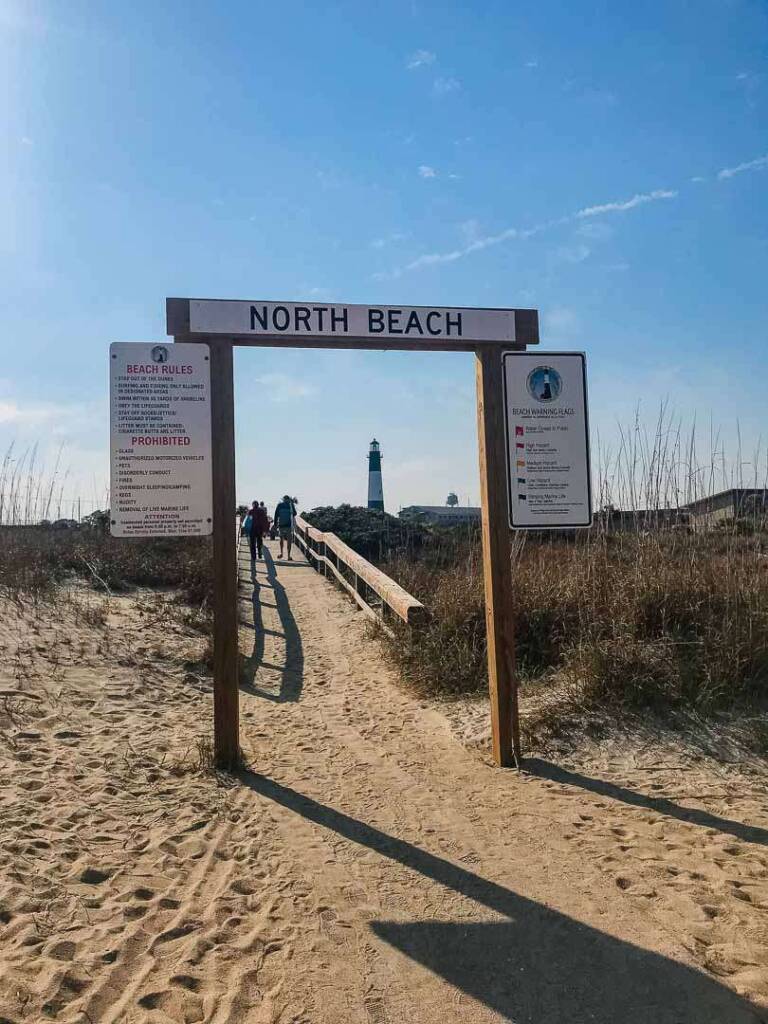 North Beach
One of the most known and visited areas on Tybee, North Beach is home to shopping, dining, and historic attractions. Whether you choose to stay in one of the quaint bed and breakfast inns or rent a larger villa, or even camp at the River's End Campground, a beautiful wide beach is just a stone's throw away.
While visiting North Beach, be sure to check out these favorites:
Tybee Island Museum: Home to Georgia's oldest and tallest lighthouse, the museum is open daily except for Tuesdays. In addition to the museum, you also get to visit the Tybee Island Lighthouse, whose history dates back to 1736.
North Beach Bar & Grill: A favorite Tybee restaurant for lunch and dinner that features fresh seafood with a Caribbean flair overlooking the dunes.
Fish Art Gallerie: An eclectic mix of vintage items and artwork here is perfect for those who love to "treasure hunt" on vacation.
Surf Song Bed & Breakfast: A charming B&B in a historic Army officer's quarters building, Surf Song has five beautifully decorated coastal rooms with private baths and daily breakfast.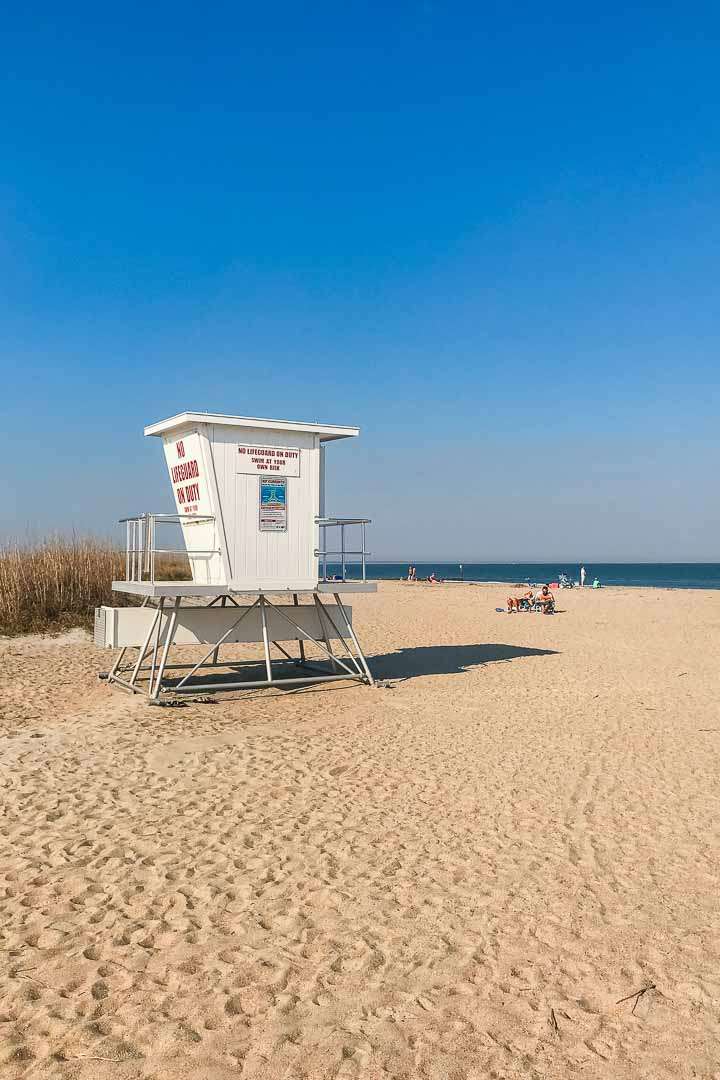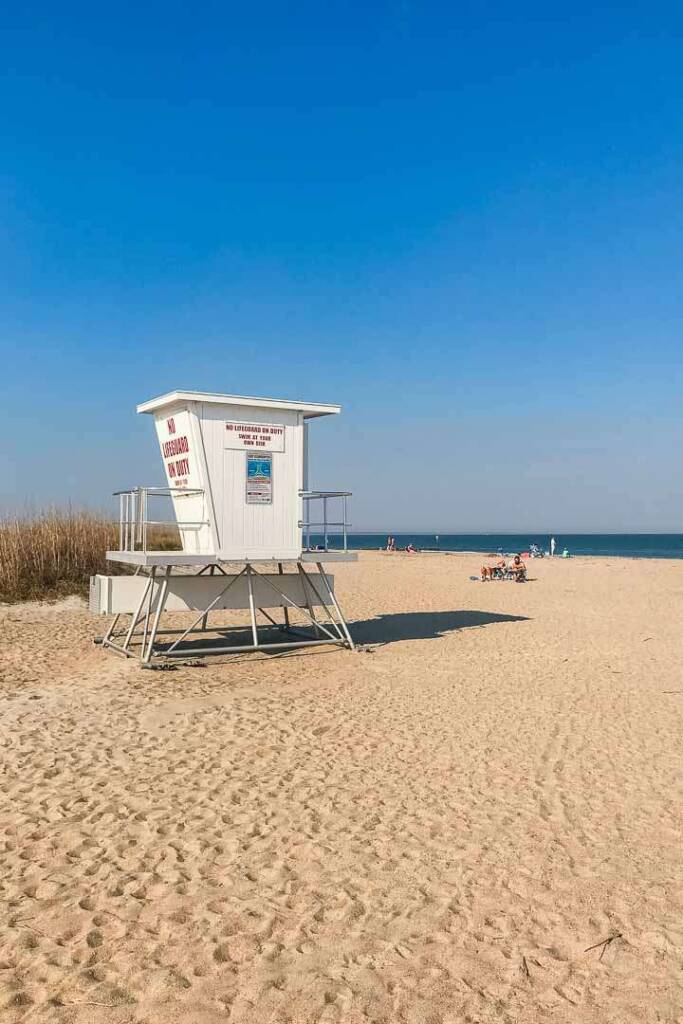 Mid Beach
If the hustle and bustle of South Beach (and the nightlife) are not for you, Tybee's Mid Beach might be the best beach on the island to unwind. Accommodations in Mid Beach offer a great central location for all the island has to offer, and there are some great dining options as well.
While visiting Mid Beach, be sure to check out these favorites:
DeSoto Beach Hotel: A historic beachfront hotel, The DeSoto is an island favorite where your room will be steps from the beach, with chairs and umbrellas available for rental.
Tybee Island YMCA: Visitors to the island can access summer camp programs, including surfing, canoeing, and more.
The Deck Beach Bar and Kitchen: An oceanfront restaurant serving fresh seafood, burgers, and more, The Deck Beach Bar and Kitchen is located in the Beachside Colony Resort.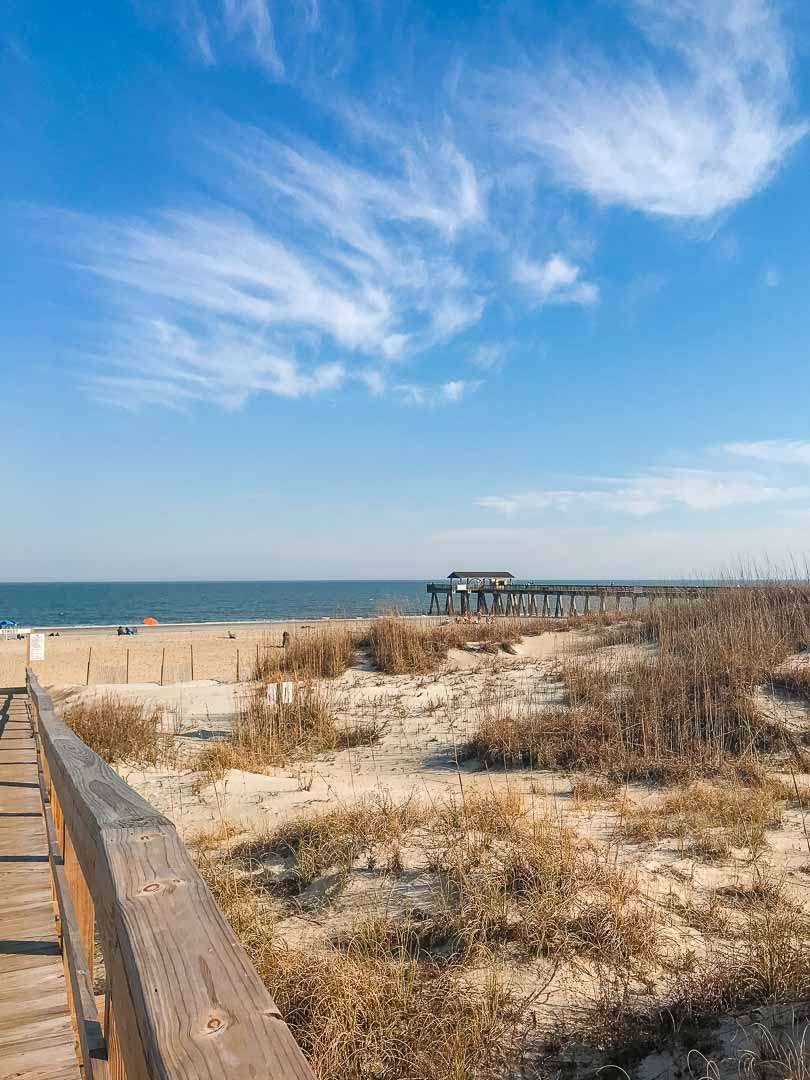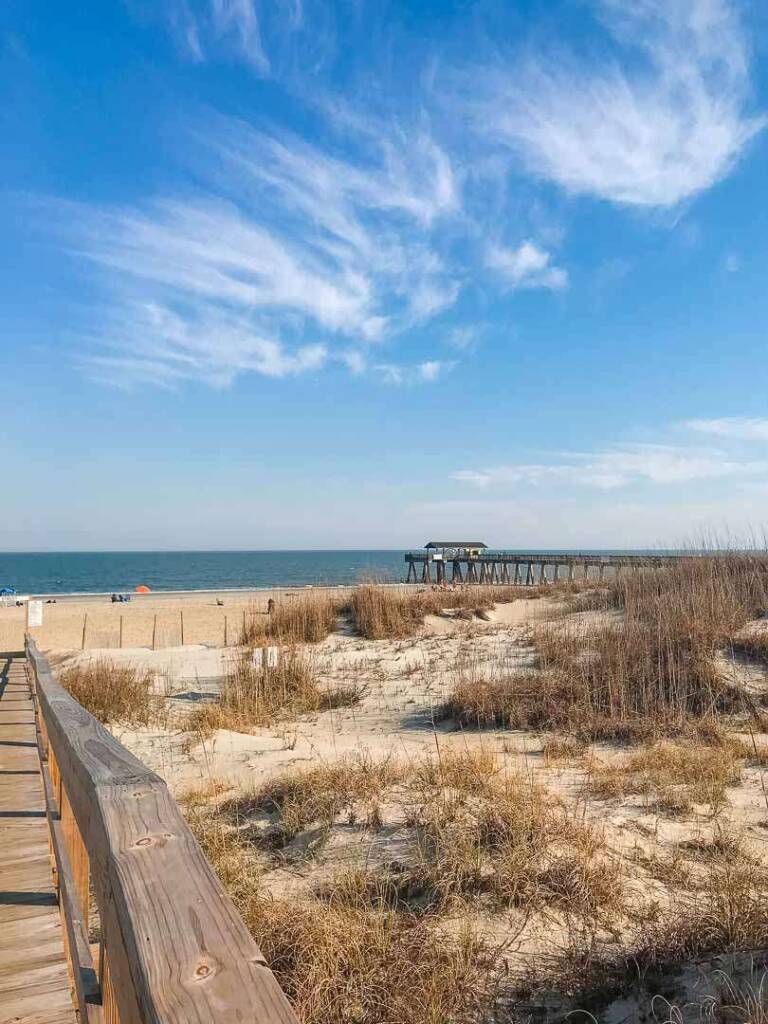 South Beach
South Beach is what you might call "downtown Tybee." Here you will find shops, bars, and restaurants along Tybrisa Street, as well as the island's popular pier and pavilion. A cocktail is never far away in South Beach, and you can expect to find plenty of nightlife here, along with the beautiful beach.
While visiting South Beach, be sure to check out these favorites:
Fannie's on the Beach: Fannie's is a casual, open-air beachfront restaurant with live music and famous bloody Marys.
Tybee Island Pier and Pavilion: The perfect spot for a family picnic, a day of fishing, or just people watching and enjoying the view, the Tybee pier and pavilion are some of Tybee's best-known landmarks.
Hotel Tybee: A beachfront hotel with two pools, a tiki bar, and modern, well-appointed rooms is the perfect home base for your Savannah beach vacation.
Chu's Department Store: Your one-stop shop at Tybee for anything you might have forgotten while packing your beach bag, Chu's is also a great spot to pick up a Georgia souvenir.
River Beaches
While most visitors flock to the beach areas described above, be sure to check out these hidden gems: Tybee's River Beaches.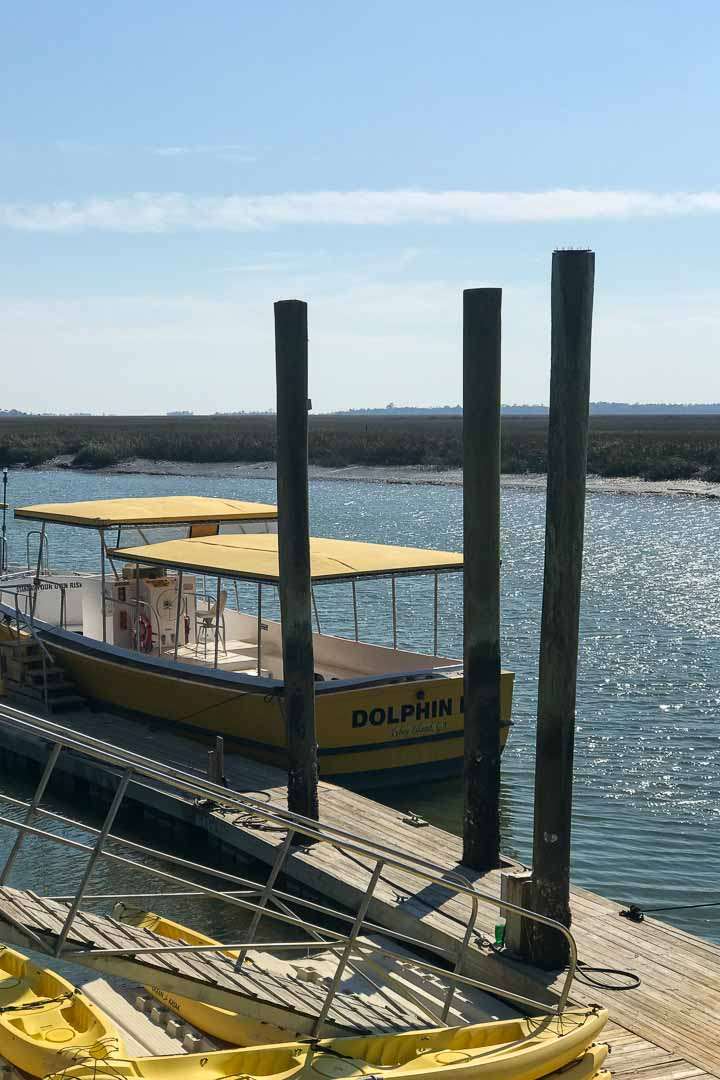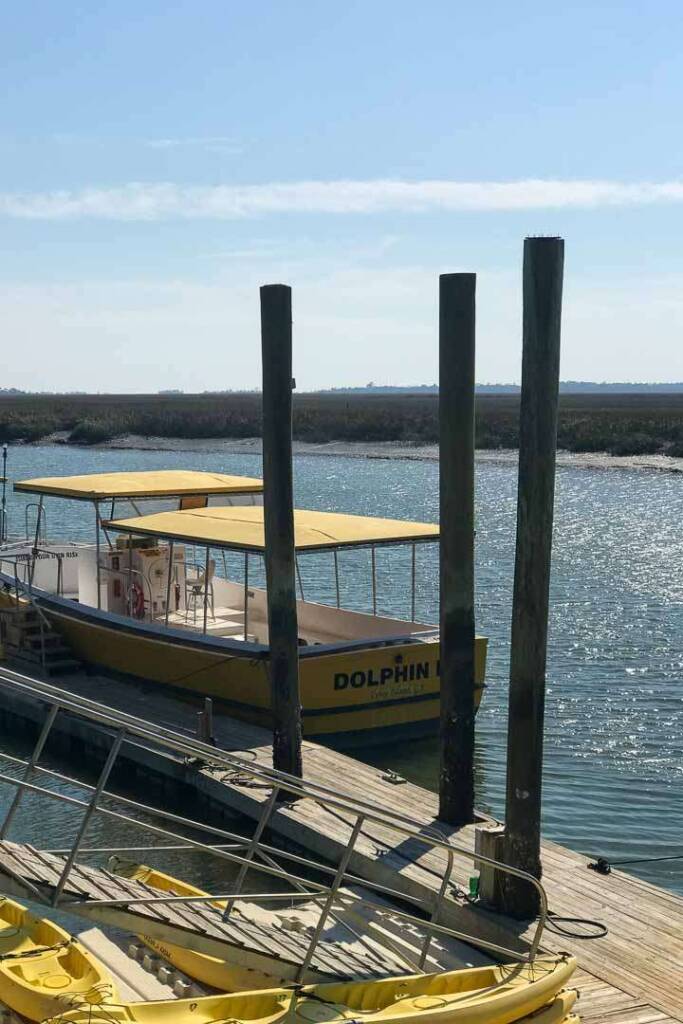 Back River Beach
If you travel to the end of Highway 80, you will find Back River Beach, a gorgeous stretch of beach where visitors love to watch stunning sunsets and take in all the natural beauty this Georgia island has to offer.
Savannah River Beach
Savannah River Beach is walking distance from North Beach and the Tybee Museum and Lighthouse. The waves are calm in this area and it's perfect for walking and looking for seashells.
While visiting Tybee's River Beaches, be sure to check out these favorites:
Captain Mike's Dolphin Tours: A great way for families to get out on the water and experience the thrill of dolphin watching at Tybee, these tours are a must-do on your Georgia beach vacation.
Bubba Gumbo's: Bubba Gumbo's is a beloved local dive for favorites such as peel-n-eat shrimp, Lowcountry Boil, and jambalaya.
Little Tybee Island Beach
You'll only reach this beach by water, so your options include kayaks, jet skis, or a charter boat. The trip across the river is worth it to spend time on this glorious, undeveloped beach, just south of Tybee Island. Little Tybee Island is a nature preserve and the perfect place for picnicking, bird watching, fishing, or just relaxing by the shore.
Consider these activities as you plan a day at Little Tybee Beach:
Tybee Island Charters: A company passionate about sharing the beauty of the Georgia coast through fishing charters, specialized tours, and more, Tybee Island Charters will make your vacation experience a memorable one.
Sundial Charters Nature Tours: These wilderness guides love taking Tybee visitors out for fossil hunting, dolphin tours, fishing, and backcountry adventures.
Marshland Inshore Fishing Adventures: Marshland offers half, three-quarter, and full-day charters to delight any angler visiting Tybee Island.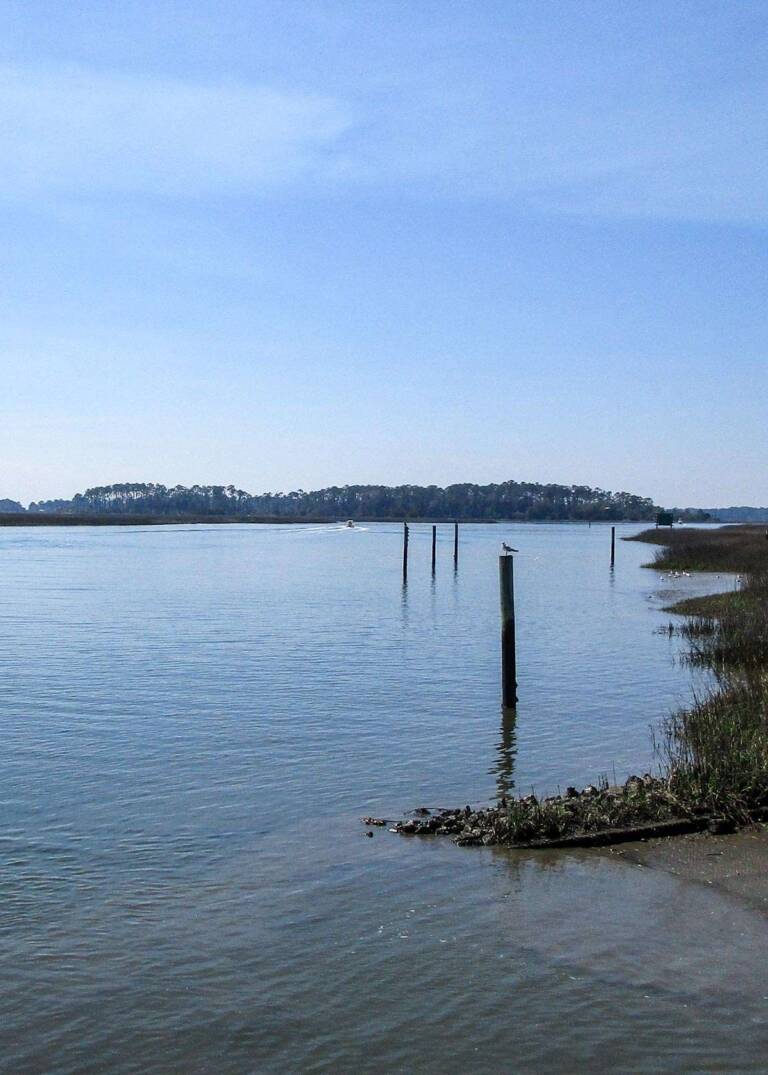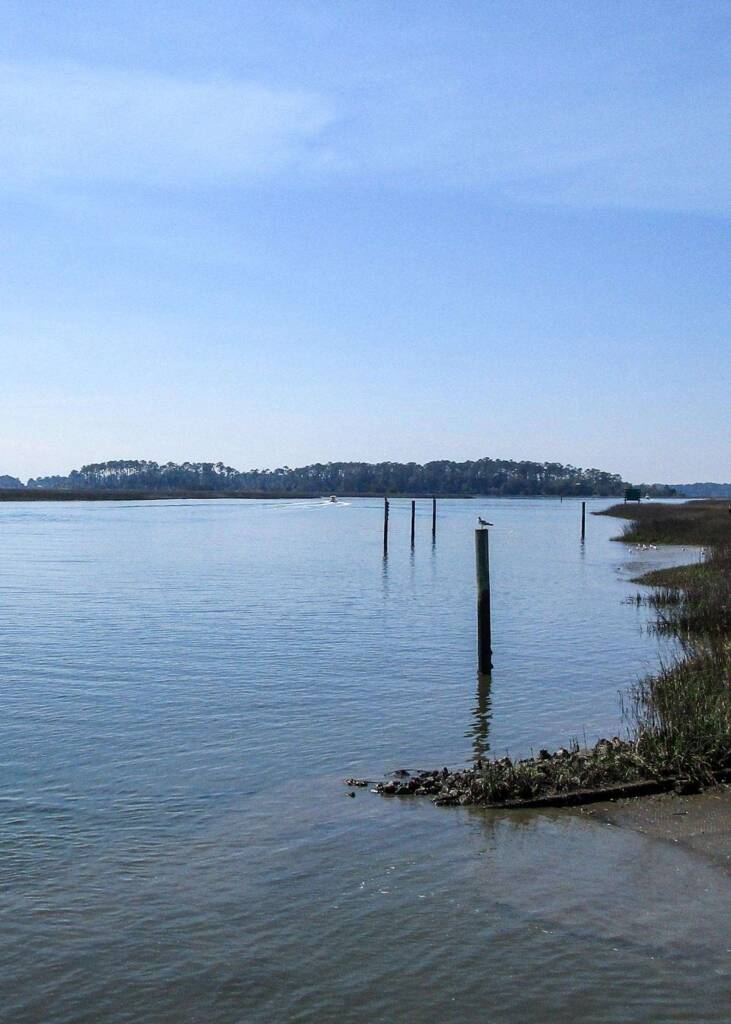 Butterbean Beach
This river beach is even closer to downtown Savannah than Tybee Island's river beaches. If you're looking for a quick nature break, head to this park on the Skidaway River for kayaking, fishing or a picnic. Butterbean Beach feels like you're far from the city but is only 20 minutes away.
Near Savannah Georgia
Once you have gotten through all the beach locations in Savannah, Georgia, don't be afraid to trek out a bit further to see what else the Atlantic coast has to offer.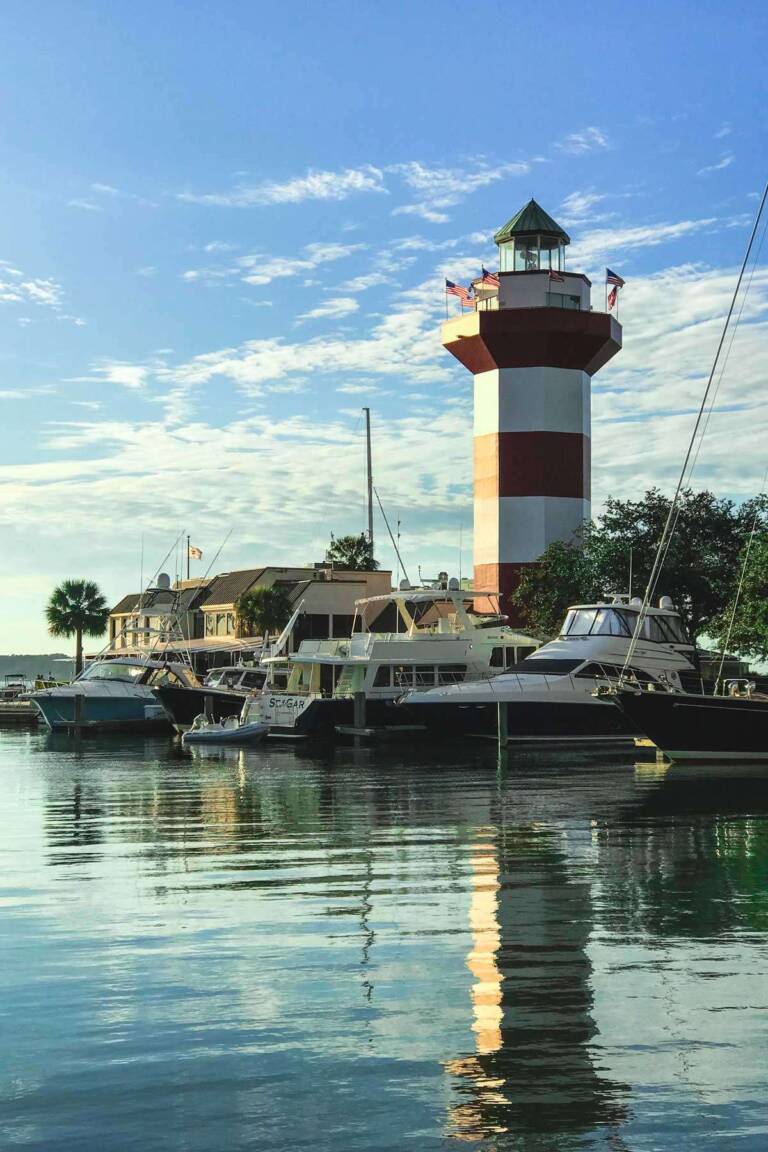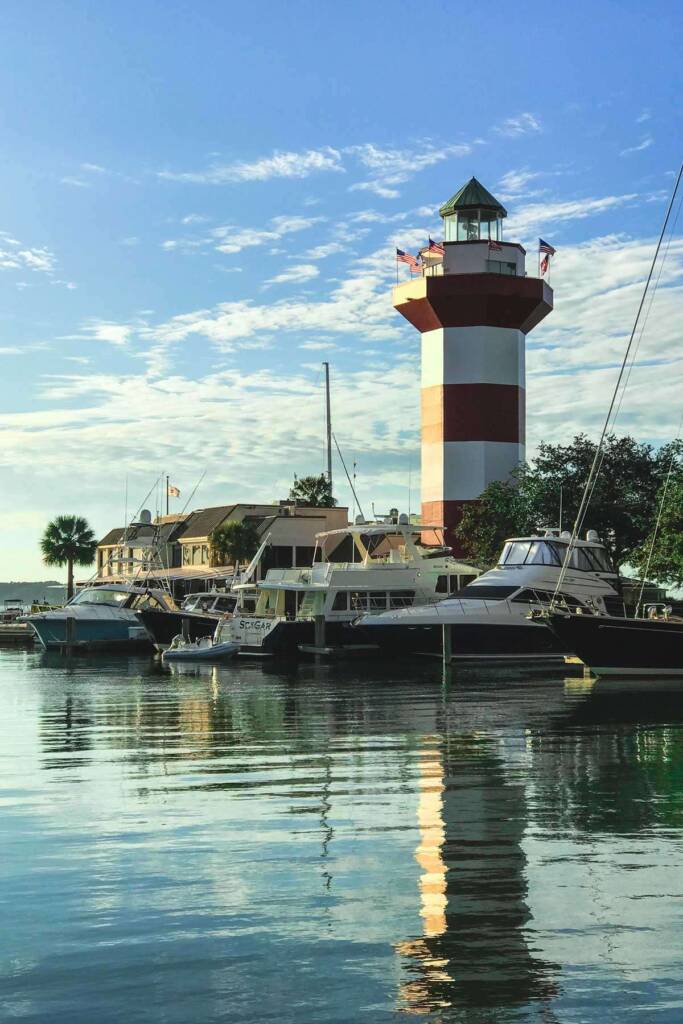 Hilton Head Island
Just across the Savannah River in South Carolina is the beautiful barrier island of Hilton Head. It's just an hour's drive from Savannah. With 12 miles of beaches on Hilton Head, as well as nature parks, water activities, and Harbour Town to explore you'll find plenty of things to do.
What to see and do on Hilton Head Island:
Coligny Beach: This beach is the most popular beach on Hilton Head. You'll find plenty of amenities including beach volleyball, lifeguards, restrooms, showers, a kids' play area, free parking and close-by restaurants and bars.
Kayak Tours: Try an evening sunset cruise through Broad Creek on a guided kayak tour. Paddle through the salt marshes and enjoy the views and the wildlife. You may even spot dolphins!
Beach Biking: Rent a bike to ride along the surf and enjoy the ocean view. Low tide is the best time for biking - you'll have a wide swath of hard-packed sand to ride on.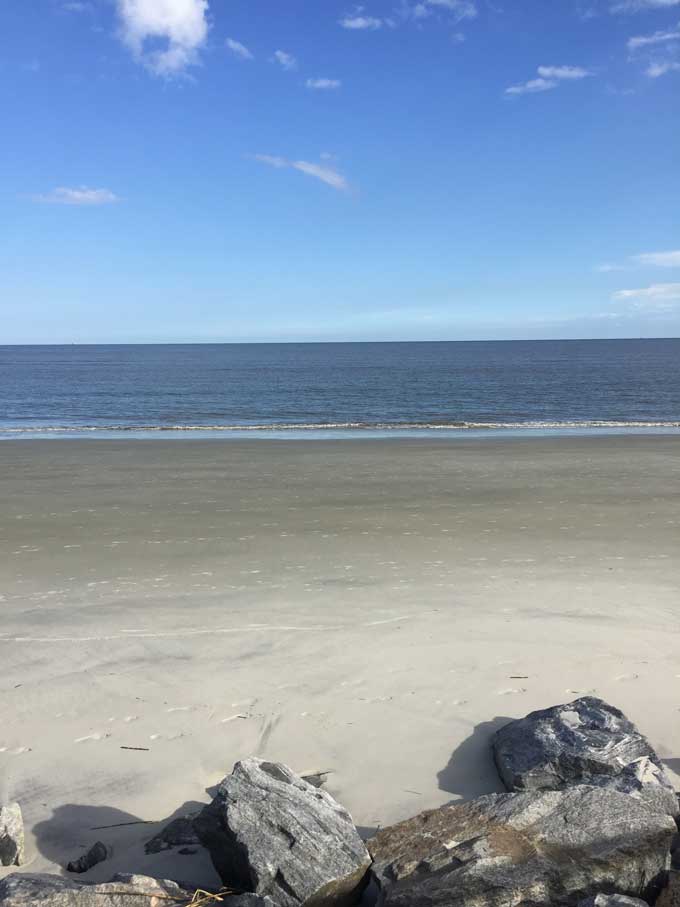 St Simons Island
St Simons Island is just off the coast of Georgia and is between Jacksonville and Savannah. It is definitely a hidden gem you want to uncover on your trip. They have plentiful shops, restaurants, and serene beaches. It is just an hour and a half drive from Savannah.
What to see on St Simons Island:
Massengale Park Beach: This beach location has lifeguards, picnic areas, and a bathhouse. There park has a secluded access point to East Beach.
Coast Guard Station Beach: This beach also has lifeguards and a bathhouse and is home to a good variety of wildlife and sea life, including dolphins, whales, raccoons, alligators, and more.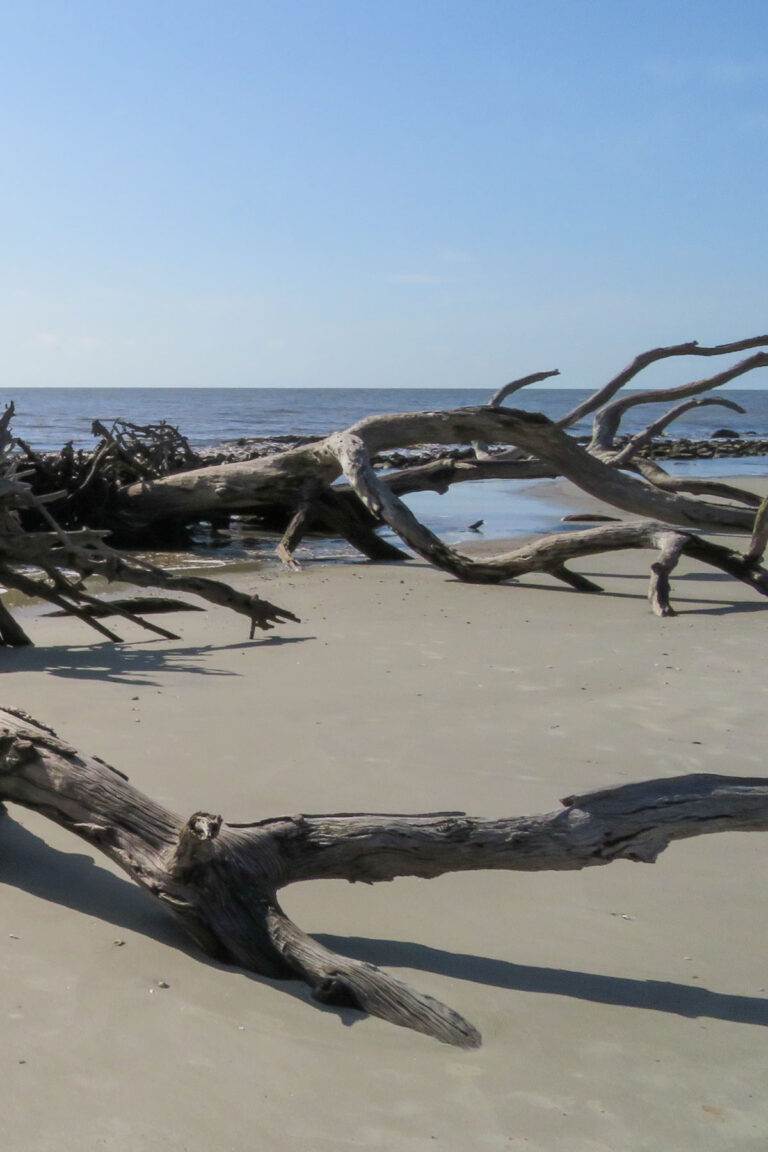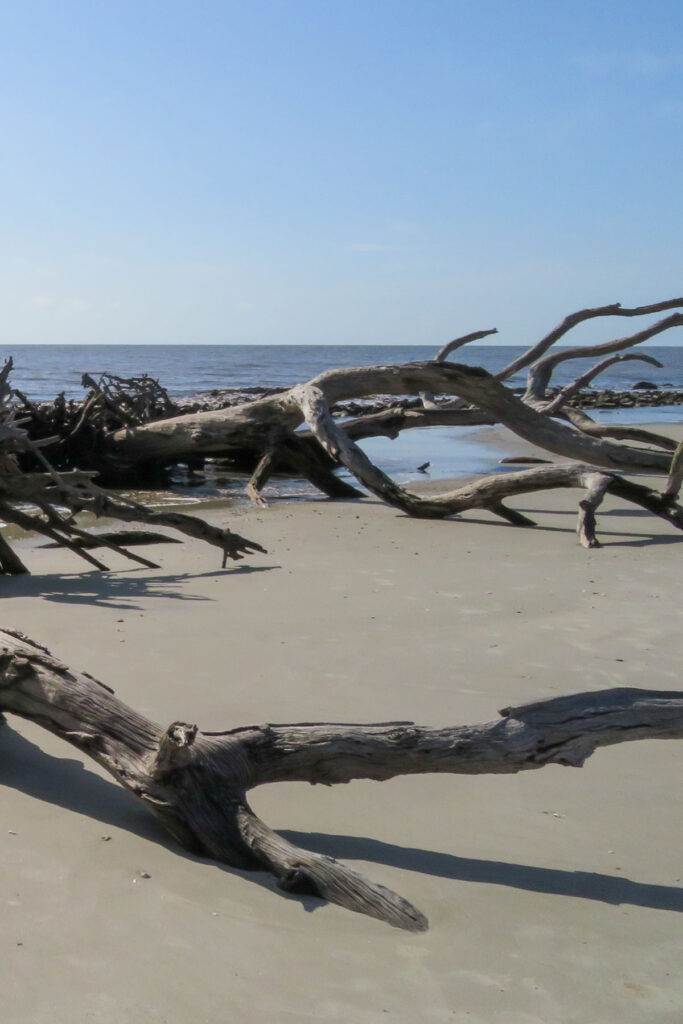 Jekyll Island
Jekyll Island is a part of Georgia's Golden Isles and is a quieter alternative to neighboring St Simons Island. There are approximately 10 miles of white sand beaches on the the Atlantic Ocean to explore. History buffs will love the historic Jekyll Island Club and cottages.
What to see in Jekyll Island:
Driftwood Beach: This beach has an abundance of driftwood, hence the name. It is a popular spot for photographers.
Summer Waves Water Park: This is a popular spot for both kids and adults. It is a 90-minute drive from Savannah and is something new to try after the usual biking and hiking trails.
Besides the historic architecture and friendly culture, Savannah is a great coastal destination. With so many nearby options, it's hard to choose the best Savannah, Georgia beach to visit.