If you're looking to slow down and take in the historic charm in a relaxing atmosphere, Bluffton, South Carolina just may be the perfect Lowcountry coastal escape. Here are the best things to do in Bluffton, SC.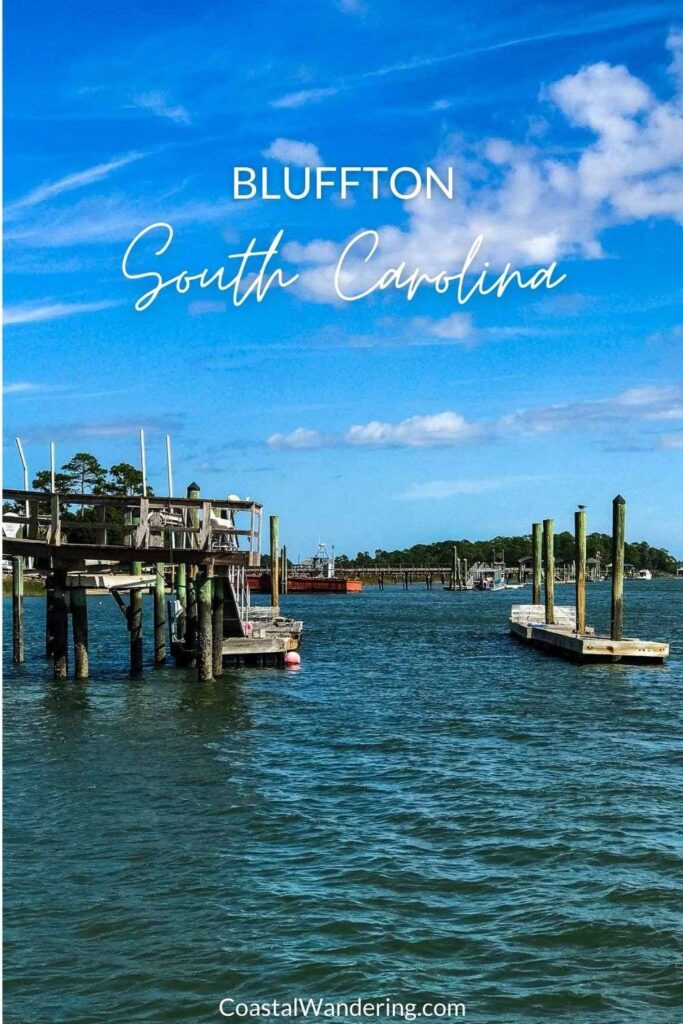 Once known as a quaint small town on the way to popular Hilton Head Island, Bluffton is today one of the fastest-growing communities in South Carolina and a tourist destination all on its own. It lives up to its slogan as the Heart of the Lowcountry.
Bluffton is nestled along the coast of the South Carolina Lowcountry. Located in Beaufort County, Bluffton is situated on a large bluff between the May River and Port Royal Sound.
Home to a world-class resort, numerous historic sites, and plentiful shopping and dining options, Bluffton is a perfect spot for a Lowcountry getaway. I've rounded up a list of the best things to do in Bluffton SC, so you can plan a fun vacation in this picturesque South Carolina town.
Does Bluffton, South Carolina Have a Beach?
Alljoy Beach, also known as Bluffton Beach or Brighton Beach is a small river beach found in Bluffton. Located right off Alljoy Road, it's a compact sand bar that runs along the May River and is a popular spot for kayaking and swimming. There is also a public boat launch, Alljoy Boat Landing.
Bluffton is not directly on the Atlantic Ocean, so if you're looking for a true beach day experience, then you'll want to travel across the bridge to the Hilton Head Island beaches.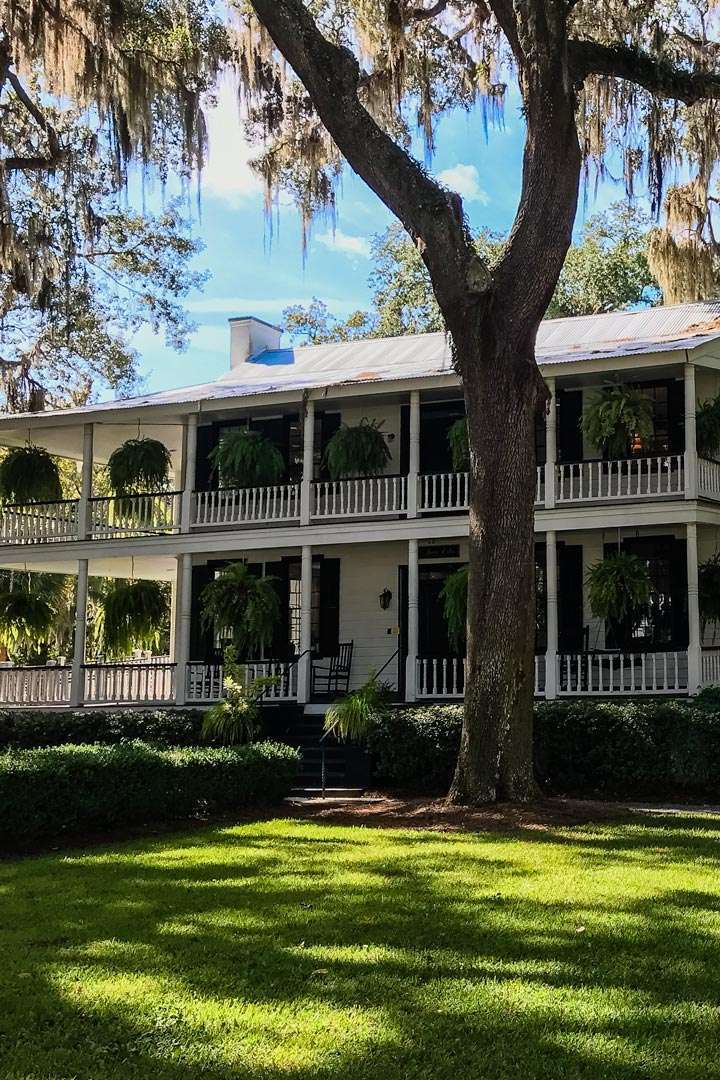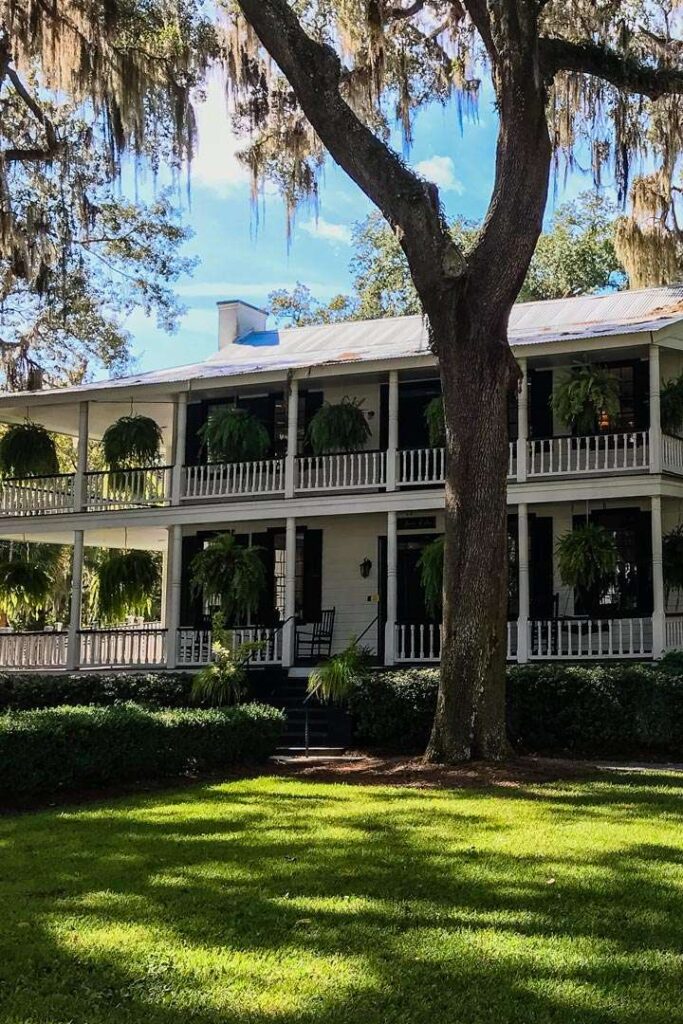 Historic Sites
Old Town Bluffton: A National Register Historic District comprised of more than 80 structures, Old Town Bluffton is truly this town's shining centerpiece and offers visitors a chance to stroll back in time. Start your adventures through Bluffton here, with a first stop at the Heyward House Museum.
Heyward House Museum: Also serving as the welcome center for Historic Bluffton, the Heyward House Museum was originally built in 1841 as a summer home for a local plantation owner. Today, it houses the Caldwell Archives and serves as the home base for the Historic Bluffton Foundation. Walking tours are available daily for groups of 10 with advance reservations.
Church of the Cross: The Church of the Cross's historic campus and worship services in Bluffton date back to the late 18th and early 19th centuries, with the present-day building constructed in 1854. Guided tours of the church, which was placed on the National Register of Historic Places in 1975, are available Tuesdays, Wednesdays, and Thursdays between 11 am and 2 pm.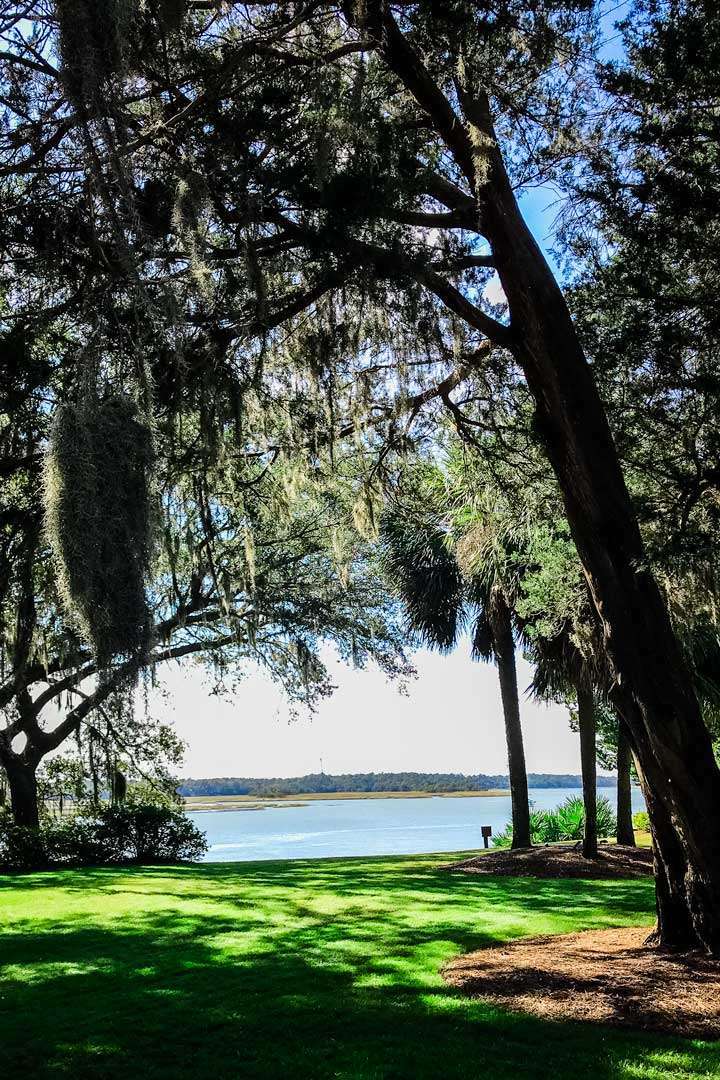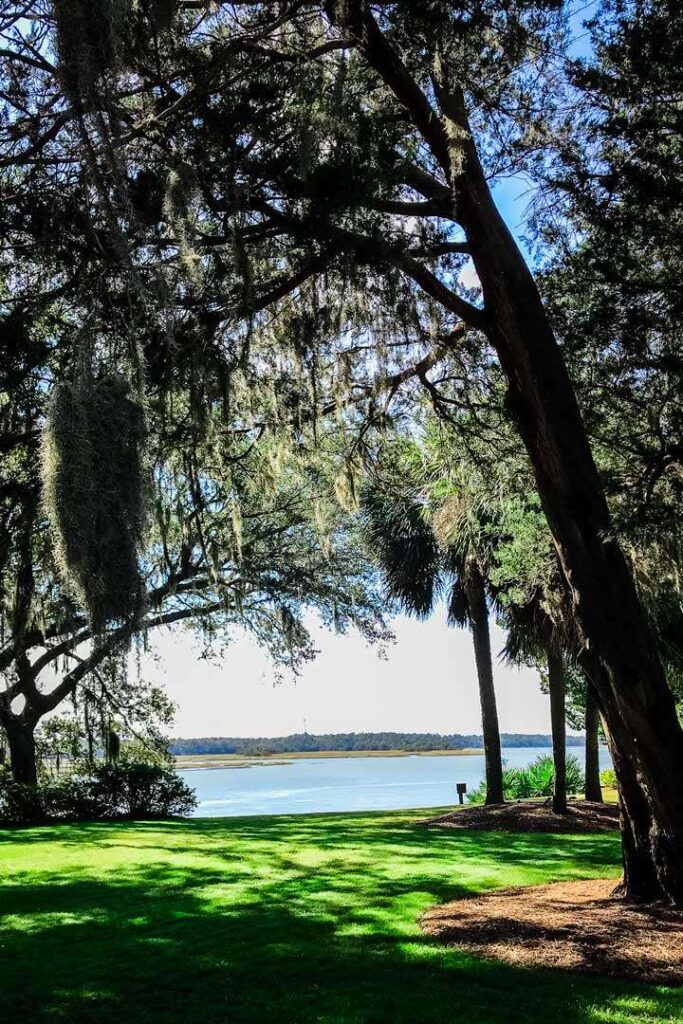 Parks
Oyster Factory Park: With an open-air pavilion, picnic tables, and a fire/oyster roast pit, Oyster Factory Park is a favorite gathering place for families with its impressive views along the May River. For those itching to get out on the water, a boat ramp at the park provides easy access along with a courtesy dock and parking for boat trailers. Thanks to its majestic views, this park is also a popular place for family reunions, weddings, and other events (call 843-540-1662 for more information on reserving the park for events).
DuBois Park: The littlest visitors to Bluffton love DuBois Park thanks to its shrimp boat playground, a nod to the Lowcountry's ties to the shrimping industry. There are also covered and shaded picnic areas and restrooms in the park, making it a nice place to stop after shopping and dining in Old Town Bluffton.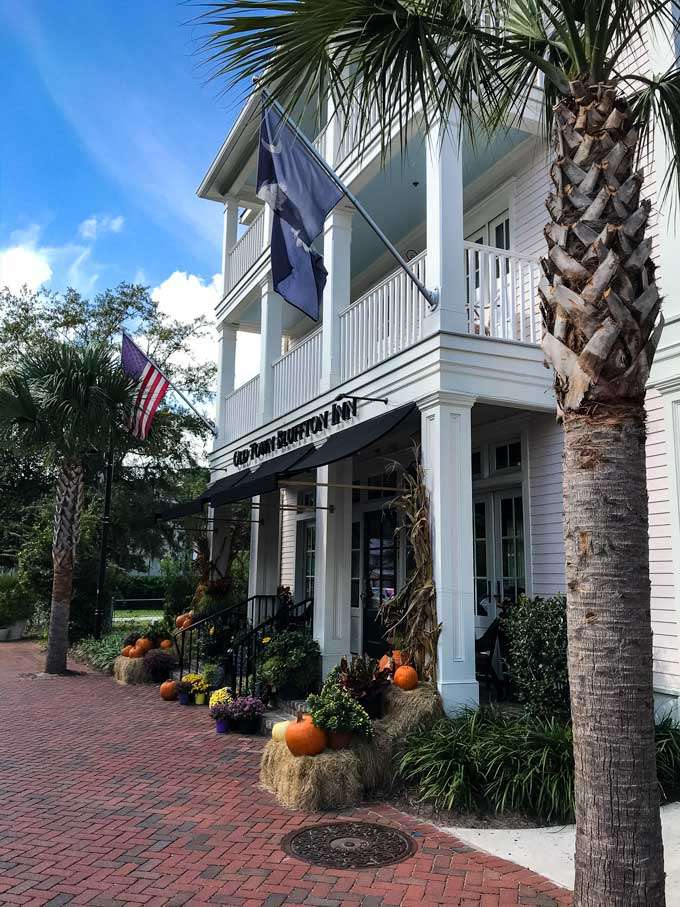 Places to Stay
Montage Palmetto Bluff: The resort crown jewel of not only Bluffton but arguably much of the Lowcountry is this pristine community, with world-class accommodations and amenities attracting visitors from all across the globe (and even serving as the wedding location of one of the world's most notorious pop stars). A stay at Palmetto Bluff could include everything from standup paddleboard tours to an afternoon indulging in pampering treatments at the spa. Accommodations at Palmetto Bluff include well-appointed rooms at the majestic inn as well as charming coastal cottages and larger luxury homes.
Old Town Bluffton Inn: To soak up all the southern charm of Bluffton's historic district, some visitors prefer a stay at Old Town Bluffton Inn. This boutique property has 14 luxurious and lavishly appointed guest rooms, each with its own spacious marble bathroom. The entire inn can be rented for special events, making it a popular wedding destination.
Hampton Inn: If you are longing to explore the many historic sights of Bluffton without a high price tag, another option for more affordable lodging is the Hampton Inn & Suites Bluffton-Sun City. This location is situated in easy driving distance to Beaufort, Savannah, and Hilton Head.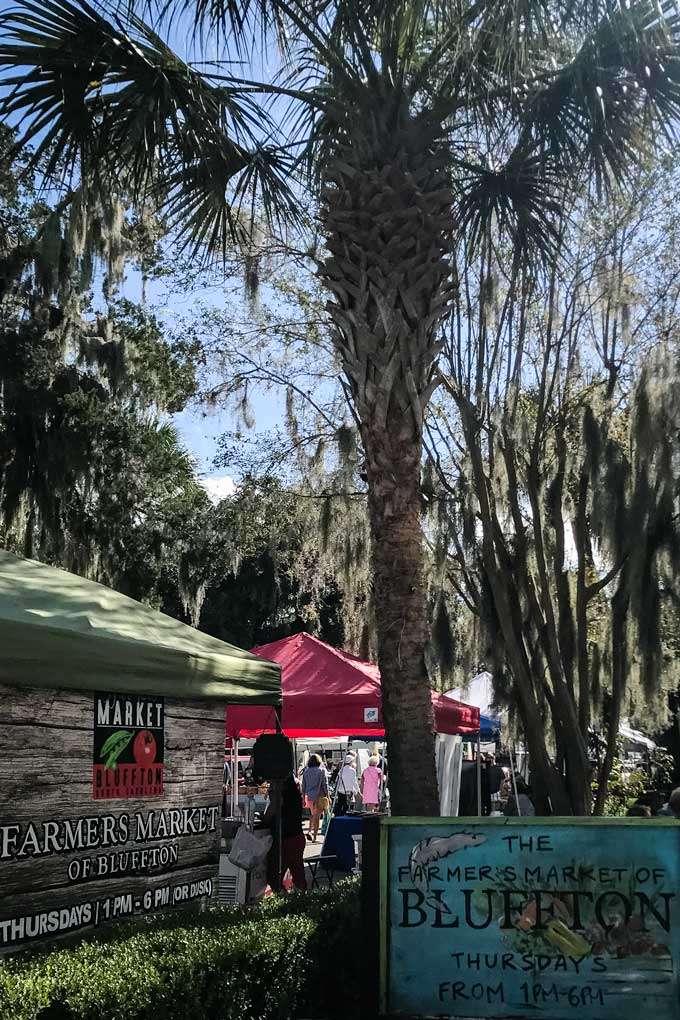 Shopping, Dining, and Entertainment
Bluffton Farmers Market: The Farmers Market takes place every Thursday afternoon at Martin Family Park, offering locals and visitors alike a chance to savor the tastes of the Lowcountry with farm-fresh produce and seafood right off the boat. Vendors also sell everything from chocolates and pastries to homemade pastas and spice blends.
May River Theatre: This beloved community theatre company hosts wonderful (and affordable) productions of classic plays and showcases local talents in various special events.
The Bluffton Room: Serving elegant and classic American cuisine in a warm and inviting atmosphere, The Bluffton Room delights foodies with mouthwatering steaks, tempting pastas, fresh seafood, and more. Reservations are recommended for this popular eatery, the perfect spot to celebrate special occasions in Bluffton. (Note: The Bluffton Room notes on its website it is not suitable for children under 13.)
Bluffton Arts and Seafood Festival: This annual, week-long festival takes place in October in the historic district and features more than 100 juried artists and food from local vendors, live music, and other entertainment.
Maye River Gallery: Changing exhibits showcase the work of local artists in this eclectic Old Town Bluffton gallery; along with wall art, you will also find unique jewelry, textiles, and sculpture along with friendly and welcoming gallery staff, ready to assist you in purchasing the perfect piece of art to remember your Lowcountry vacation.
Southern Barrel Brewery: Beer lovers are drawn to Bluffton's first brewery, Southern Barrel Brewing Company Tavern, where core beers remain on tap year-round and are highlighted by special seasonal selections as well as a tavern restaurant. Delicious burgers, tacos, and plenty of appetizers are available to enjoy with these local brews, and the brewery hosts live music as well.
Burnt Church Distillery: If you prefer spirits, stop in for a tour and tasting at this local distillery. They also have a beautiful bar and restaurant serving tapas and sharable plates paired with their signature cocktails.
Cahill's Market: If Southern comfort food is what you're after, Cahill's Market is the place to be in Bluffton. This family-owned business takes pride in its "Chicken Kitchen," which not only produces the most mouthwatering fried chicken around but also serves up plenty of other Southern staples such as biscuits and sausage gravy, shrimp po'boys, fried okra, catfish, and pork chops.
Tanger Outlets Hilton Head: Ten minutes away from Old Town Bluffton, the Tanger Outlet Center has two shopping areas featuring more than 90 brands, such as Ann Taylor, Brooks Brothers, Coach, H&M, Loft, J. Crew, and more.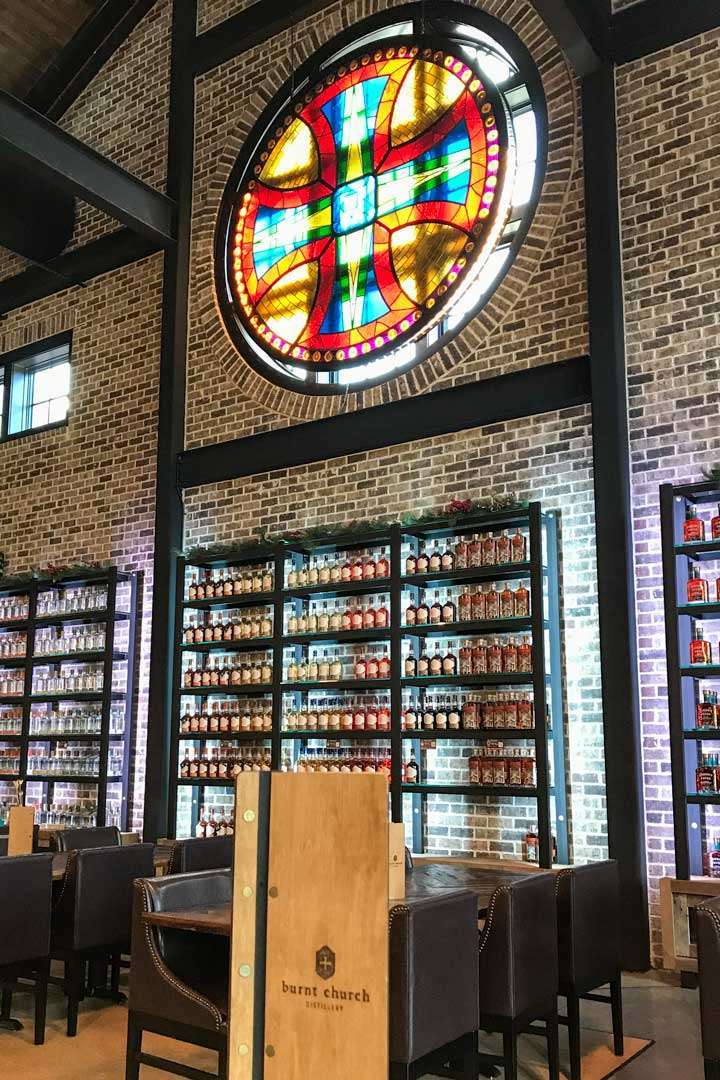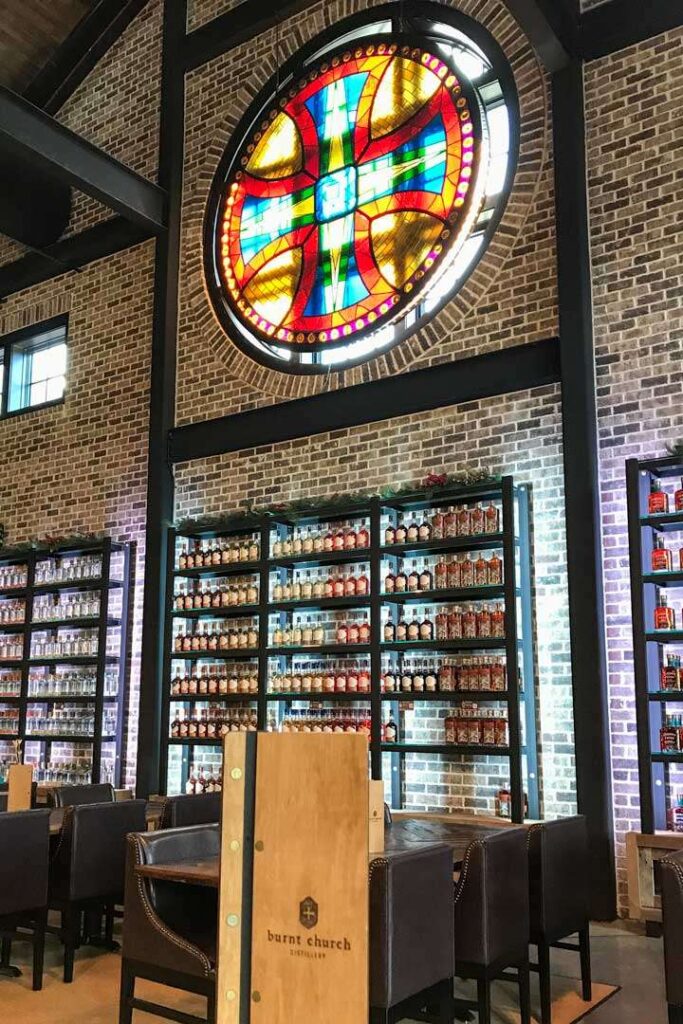 Outdoor Adventures
May River Excursions: Whether you want to try your hand at fishing, crabbing, and shrimping in the beautiful waters of the Lowcountry, or you just want to take in the sights on the water and watch for dolphins, May River Excursions can line up the perfect boating day for you.
Anchors Away Sailing Charters: For those who prefer sailing, Anchors Away Sailing Charters in Hilton Head has morning, afternoon, and sunset charters available, as well as the opportunity to charter powerboats.
Pinckney Island National Wildlife Refuge: A must-see attraction for nature lovers, this park located between Hilton Head Island and the mainland of Bluffton offers hiking, bike trails and saltwater fishing adventures. It's also known as one of the best places for birdwatching and wildlife photography.
Golf
Old South Golf Links: This beautiful public course in Bluffton welcomes visitors from Hilton Head and beyond. The towering oaks and marsh views make this a stunning backdrop for a day on the links, and do not be surprised if, during your play, you spot an alligator in a lagoon or a deer grazing nearby.
May River Golf Club: May River is open to guests of Montage Palmetto Bluff, with a Jack Nicklaus-designed course dotted by live oaks and surrounded by glorious river views.
RBC Heritage Golf Tournament: The PGA Hilton Head golf tournament takes place in April at the Harbour Town Golf Links in the Sea Pines Resort. If you go, don't miss the breathtaking views of the lighthouse, marina and the sound from the 18th hole.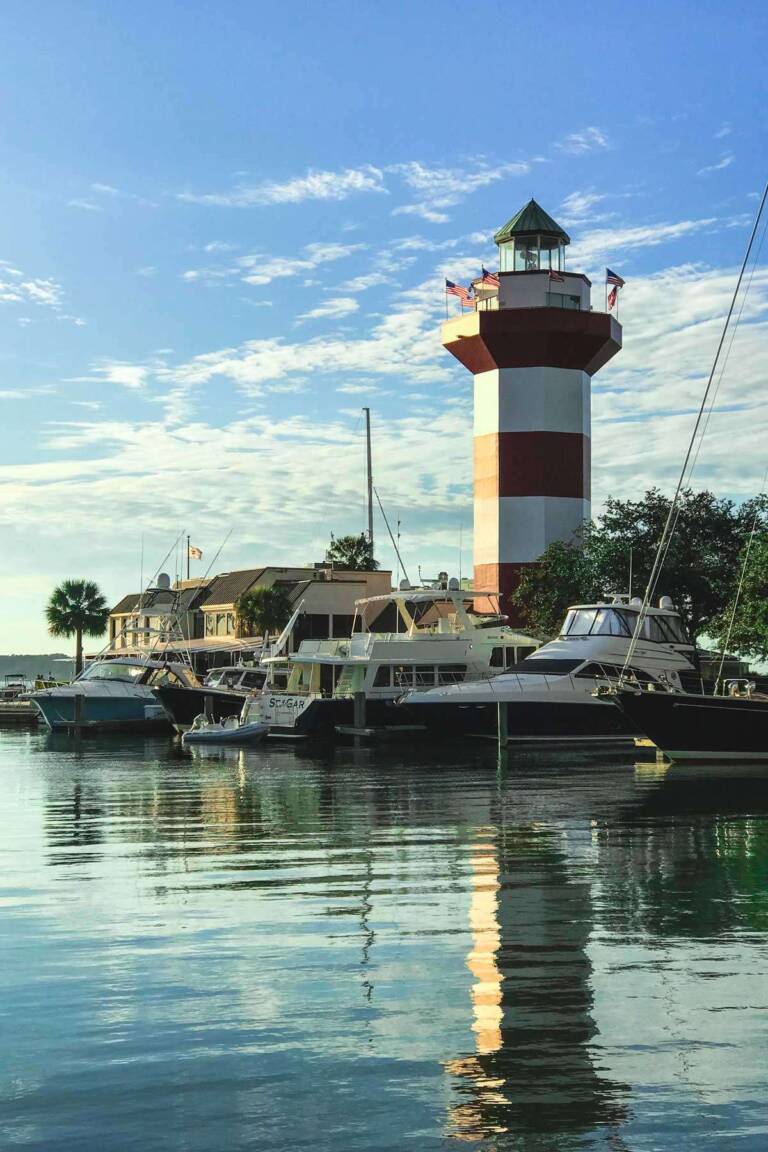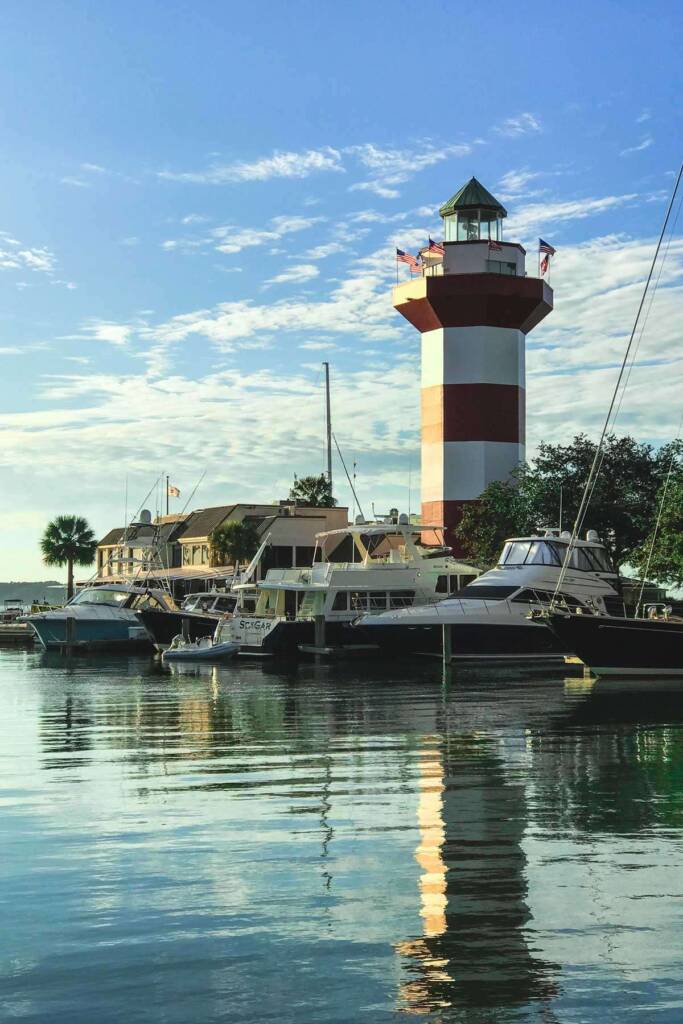 Day Trips and Things to Do Nearby
Hilton Head's Harbour Town: The center of the action on Hilton Head Island, Harbour Town is filled with activities for all ages, including shopping, dining, live entertainment, and of course, the landmark Harbour Town Lighthouse.
Greg Russell Performances: While in Harbour Town, be sure to catch one of the popular and family-friendly shows from entertainer Greg Russell, who has been delighting families for more than 40 seasons with his songs under the oaks.
Daufuskie Island: Accessible only by ferry, Daufuskie is the southernmost of the Sea Islands in South Carolina, located between Hilton Head and Savannah. Once on the island, you can explore its shores on horseback and visit the Bloody Point Lighthouse and Museum.
Mitchelville Freedom Park: This incredible park highlights the first self-governed town of formerly enslaved people in the United States. Interactive exhibits and tours bring the past alive in an intersection of history, culture, and nature at the northern end of Hilton Head Island.
Lawton Stables: Trail rides, pony rides, and a small animal farm delight kids of all ages (and grownups, too!) at Hilton Head's Lawton Stables. With over 600 acres in the Sea Pines Forest Preserve, Lawton Stables offers visitors a chance to connect with the natural beauty of the Lowcountry in an unforgettable way. Trail rides are suitable for beginners, provided all participants are at least 8 years old.
Coastal Discovery Museum: Hilton Head's Coastal Discovery Museum is located on a 68-acre property complete with marsh boardwalks, a kids zone, dragonfly pond, beehives, beautiful gardens, and the Discovery Lab. This engaging and hands-on museum experience provides visitors a glimpse into South Carolina's Lowcountry's natural wonders and rich history.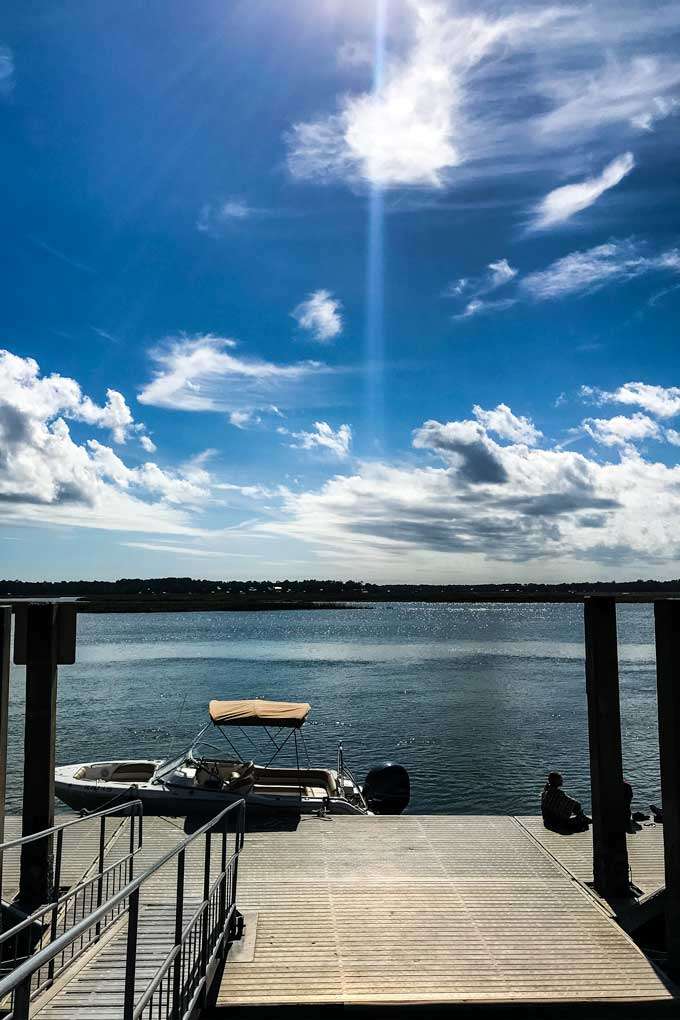 What to know before you go
Bluffton, an easy drive from Savannah, Charleston, or Jacksonville, can be found along US Route 278 between Interstate 95 and Hilton Head Island.
On average, Bluffton gets 48 inches of rain and the temperature is known to be warm and temperate. Summers are hot and humid, and also see the most rainfall. The best times to visit are April/May and September/October.
With so many attractions and fun things to do in and around Bluffton, it's a perfect place to visit for a day trip, weekend getaway or longer vacation.