If you're looking to escape the crowds and soak up the sun, Sand Key Beach might be just the perfect spot.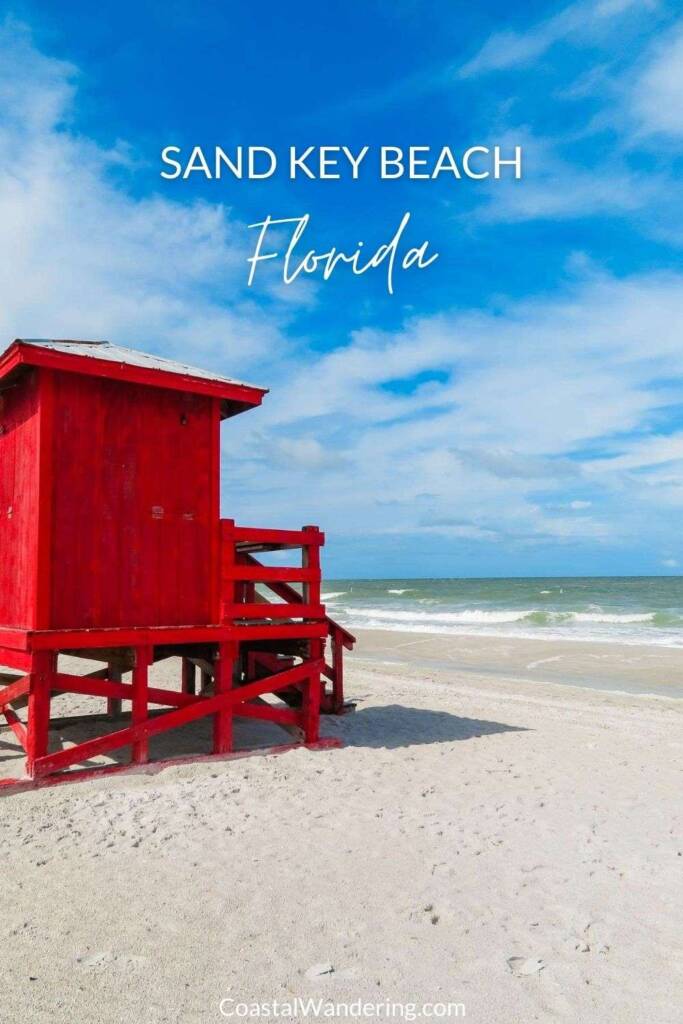 Florida is one the most popular places to vacation in the US for plenty of good reasons, including abundant sunshine, mild temperatures, and miles and miles of beautiful shorelines.
You will also find thrilling attractions, from daredevil amusement rides to some of the most amazing creatures in their natural habitats.
Whatever you are looking for on vacation − be it a roller coaster or a kayaking excursion or a sunset happy hour with a tropical cocktail in hand − the Sunshine State has it all.
Perhaps the only "problem" with a Florida vacation is narrowing down the multitude of choices. There are so many great destinations it can be difficult to choose, which is why I want to let you in on some truly "insider" knowledge about Florida beach vacations.
My secret for you? It's Sand Key Beach.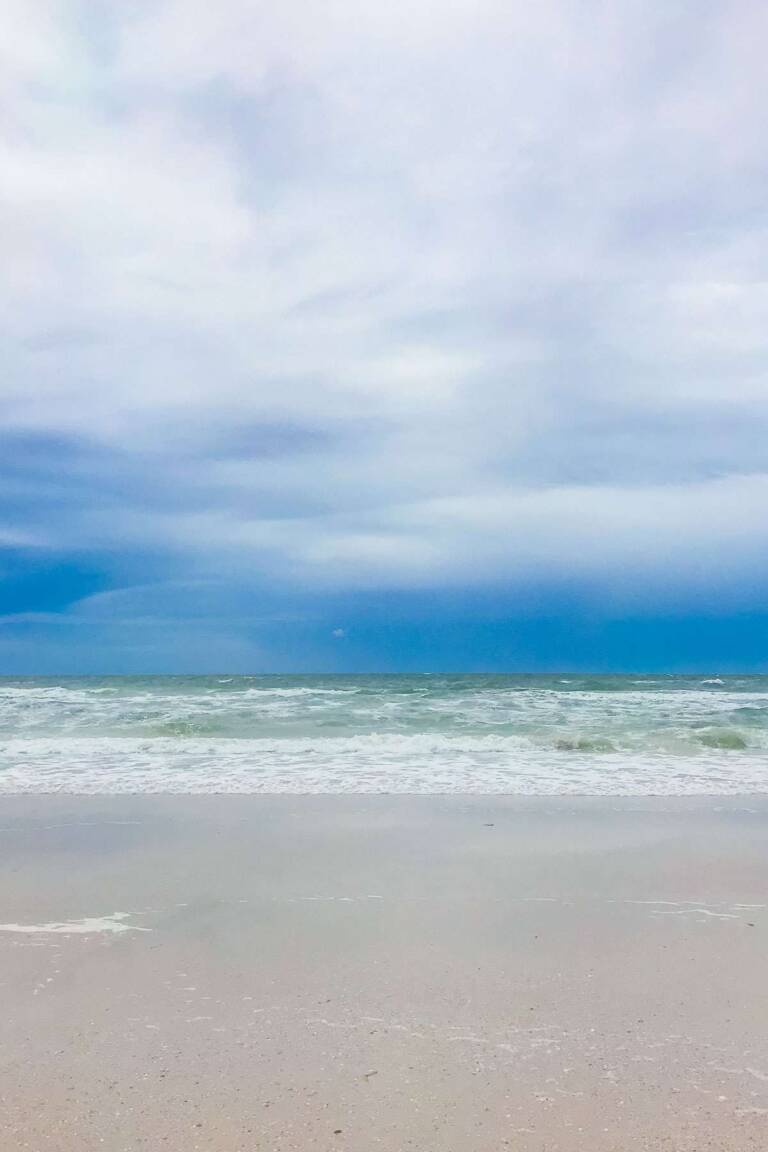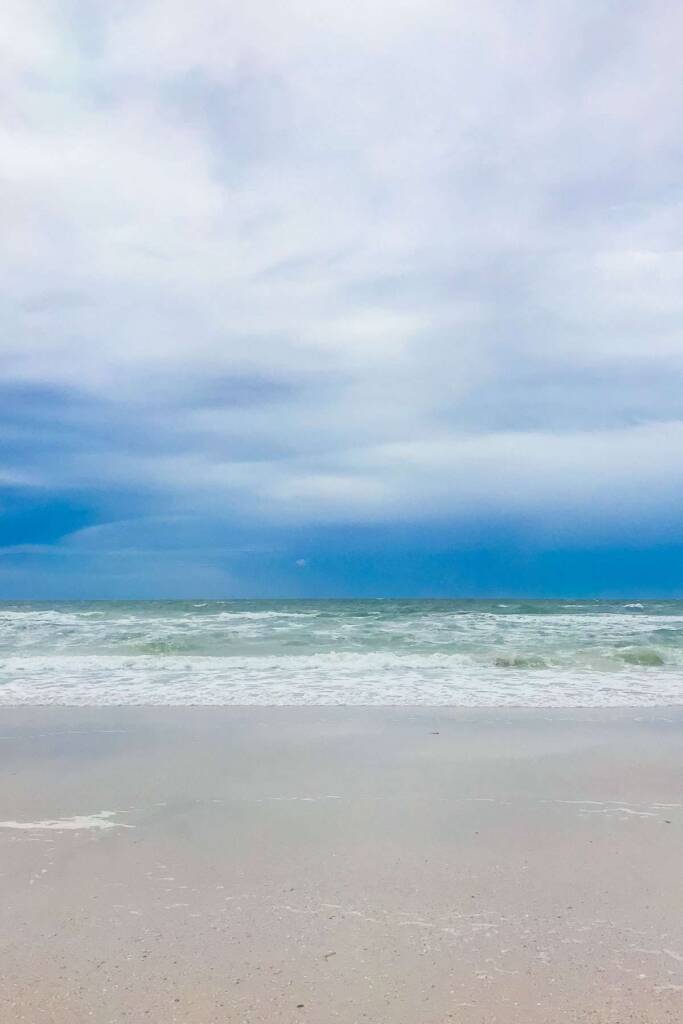 Where Is Sand Key Beach?
You are certainly not alone if you have never heard of Sand Key Beach. It is one of Florida's hidden gems, though some might describe it as "hiding in plain sight." Sand Key is a neighbor to the much more well-known area of Clearwater Beach, just north of Belleair Beach and Indian Rocks Beach.
West of Tampa Bay, a string of beaches along Florida's coast draw visitors to its white sandy beaches and emerald-green waters of the Gulf of Mexico for unforgettable vacations. Clearwater Beach is one of the most popular choices, with numerous resorts, shopping and dining options, and activities nearby.
But for those who might want to spend a little less time in the limelight and enjoy a less crowded (but equally stunning) beach, a short drive south down Gulf Boulevard will drop you right into Sand Key, a little slice of paradise.
Once you cross the Sand Key Bridge and leave the crowds of Clearwater Beach behind, you might decide Sand Key is your new favorite Sunshine State beach.
The best time to visit Sand Key is between October and December. These fall months often bring lower humidity levels, fewer tourists, and more events.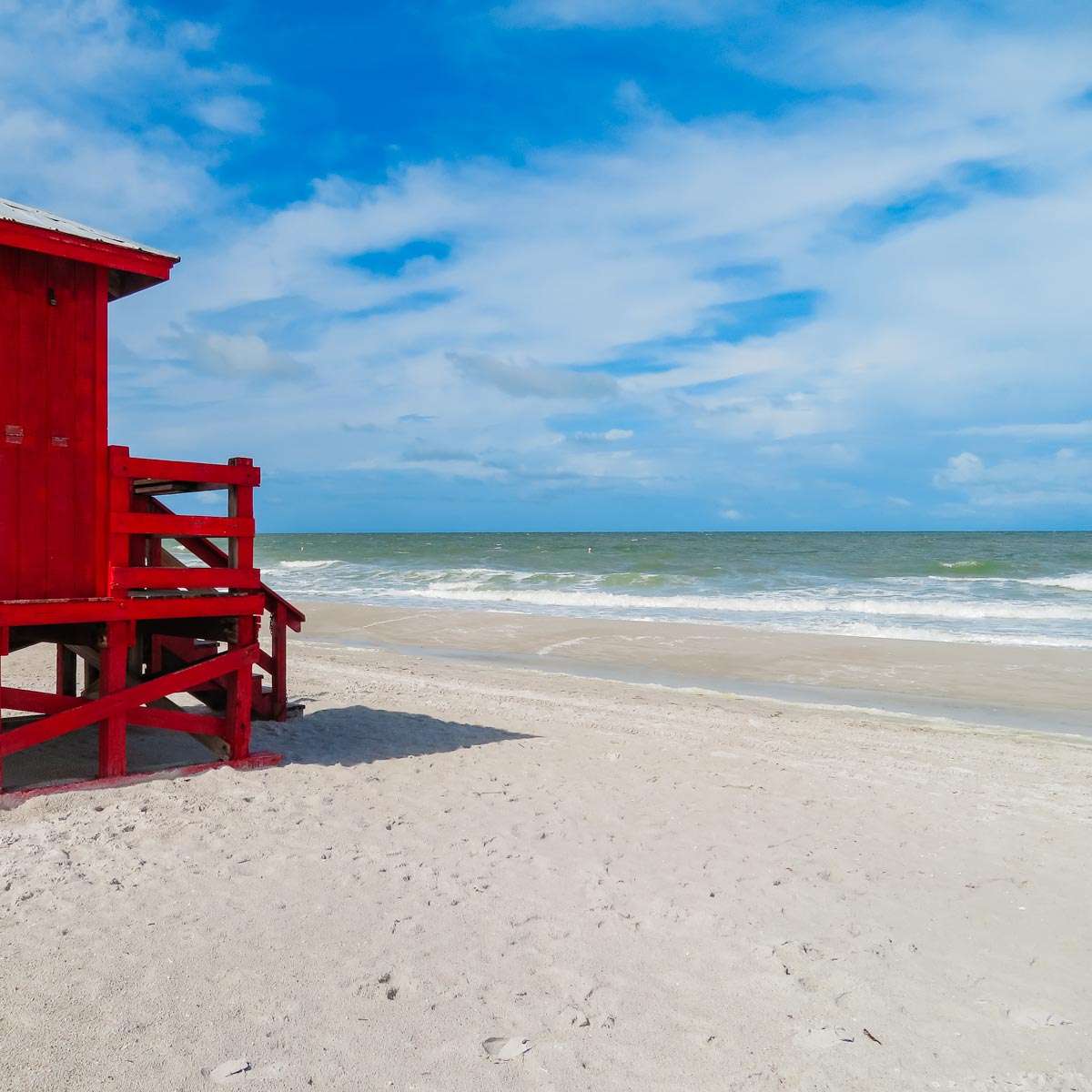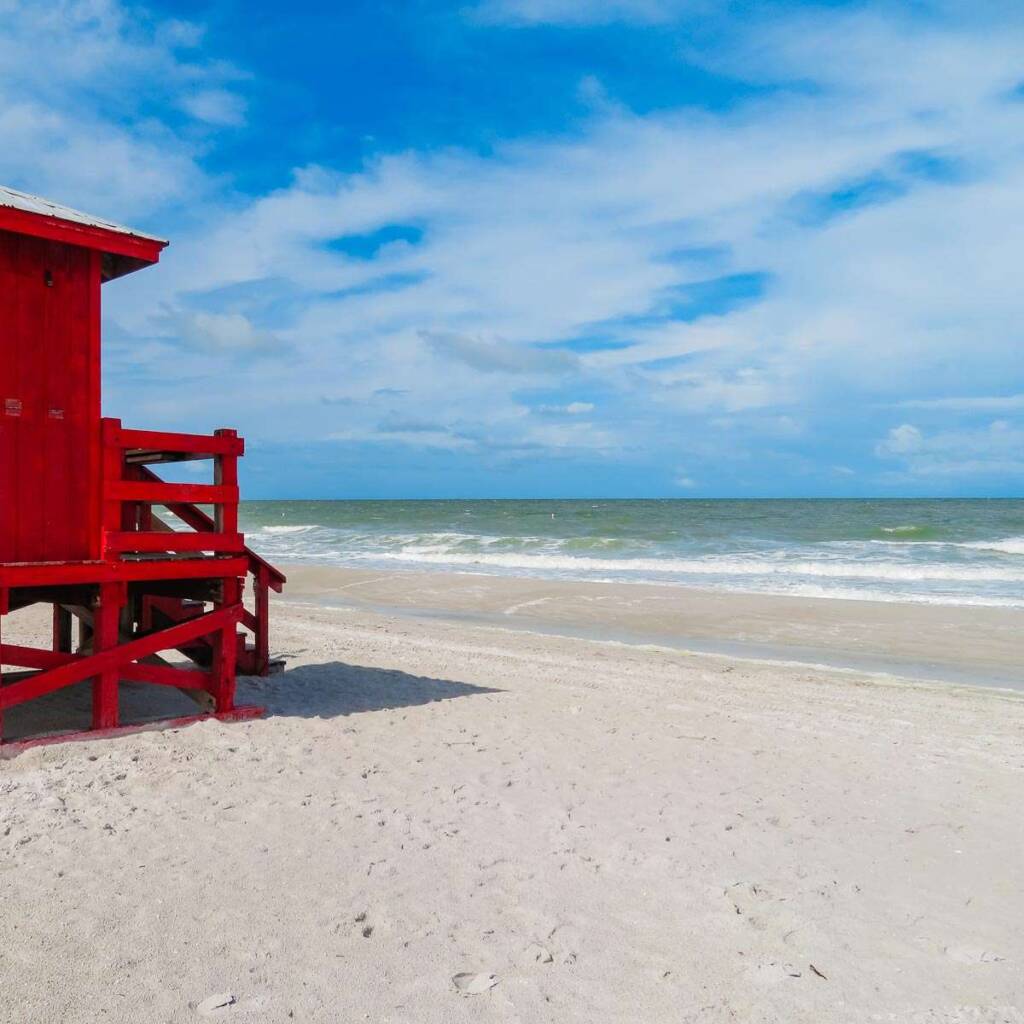 Sand Key Park Beach
Sand Key Park is synonymous with Sand Key Beach—the park is essentially the northern end of the island. And the park has everything you need for a perfect beach day with family and friends.
Here is what you need to know about getting to and enjoying Sand Key Beach Park:
The address for the park is 1060 Gulf Boulevard, Clearwater, Florida, 33767
Once you depart (mainland) Clearwater, it's a short four-mile trip, first over the Clearwater Memorial Causeway, then south through Clearwater Beach and over the Sand Key Bridge
You will need to pay a daily parking fee of $5 at a pay station that accepts credit cards only
There are several rentals available at the park, including umbrellas for the beach, bicycles, and kayaks
If you want to enjoy the picnic areas, you can bring your own food, and there are also grills available in the picnic shelters
A playground, boardwalk, and nature trail to view wildlife are all favorites for kids to explore
There is a dog park onsite for four-legged friends who love the beach
There are restrooms available in the park, and once you are ready to pack up and leave the back, there are also outdoor showers and two bathhouses with changing stalls
If you want to use the park for a special event (such as beach weddings or family reunion), you may need a permit from Pinellas County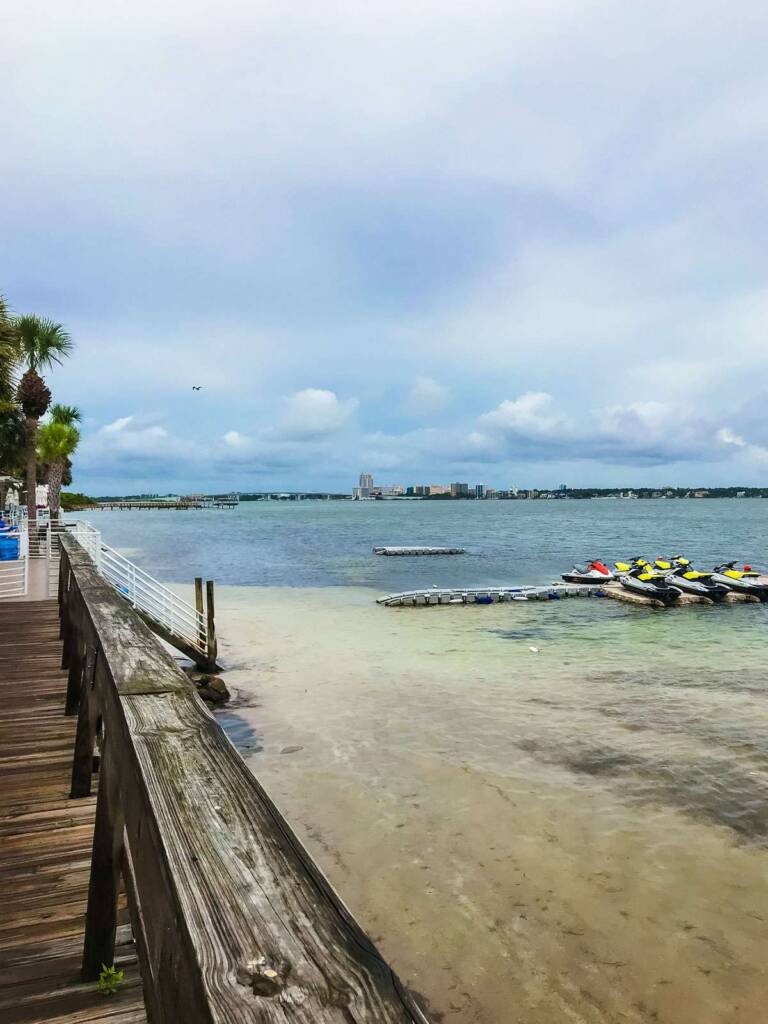 Can I Stay Overnight in Sand Key?
While Sand Key Park does not have any overnight accommodations or campsites, you can still spend your vacation enjoying Sand Key Beach by booking a room at the beachfront Sheraton Sand Key Resort right next door. We loved staying on the quiet beach.
Away from the hustle and bustle of busy Clearwater Beach, the Sand Key Resort feels like a private paradise, with 13 acres of private beach, a beautiful outdoor pool overlooking the ocean, several onsite dining options, and the popular Slo Joe's Turtle Bar.
The Marriott Sand Key is just across the street on the bayside of the island overlooking Clearwater Bay. The rest of Sand Key is more residential with condos you may be able to rent through VRBO.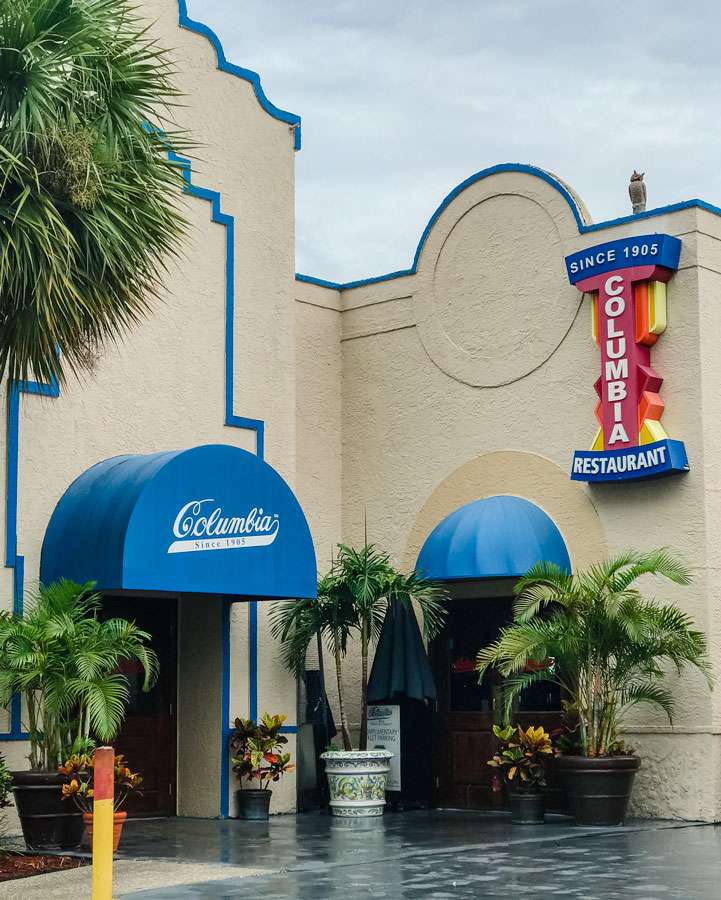 Are There Restaurants on Sand Key?
We really enjoyed the Spanish-Cuban cuisine and the beautiful deck overlooking the Intracoastal Waterway at the historic Columbia Restaurant. And we had a great seafood dinner at the restaurant in our hotel, Rusty's Bistro at Sheraton Sand Key Resort (try the grouper and the seared sea scallops!).
For breakfast, don't miss the Cafe de Paris Bakery just a short drive south in Indian Rocks Beach. The breakfast sandwiches and French pastries are amazing!
And since you are just across the bridge from Clearwater Beach, there are plenty more restaurants to try. No matter what type of food you like, you'll find it nearby.
Day Trips from Sand Key and Activities Nearby
The beauty of Sand Key Beach is that it feels a bit more secluded and quiet than some of the other nearby beaches, but it is still just a stone's throw away from all of the action.
So, visitors to this area can easily spend their days hopping from beach to beach to get a taste of all the fun things to do in this area.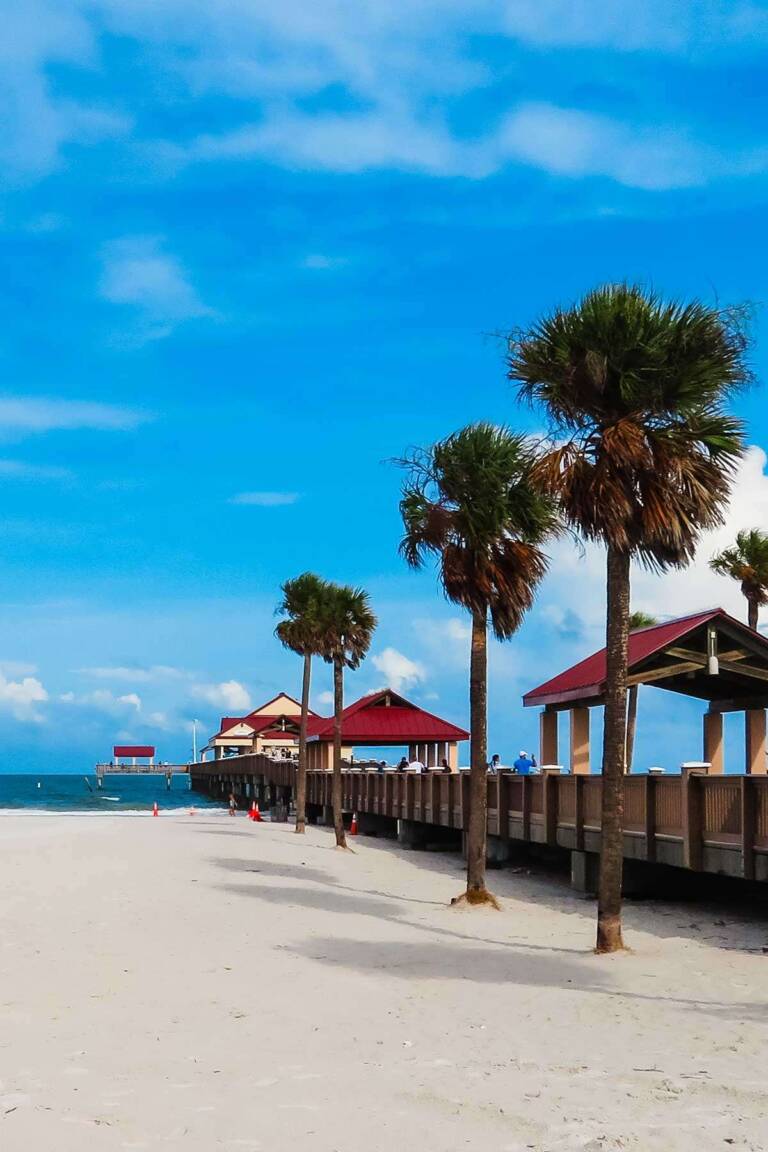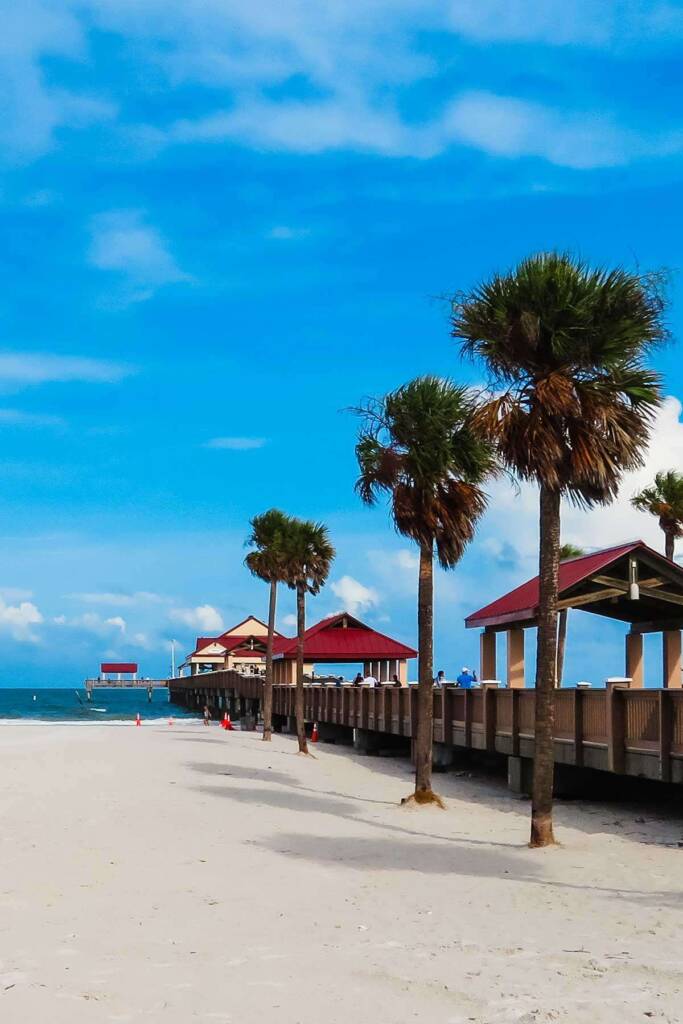 If you are visiting Sand Key Beach or any of the beaches around Tampa-St.Petersburg-Clearwater, be sure to consider adding these activities to your vacation itinerary:
Clearwater Marine Aquarium
Just three miles from Sand Key Park, the Clearwater Marine Aquarium has thrilled visitors for 50 years with its dolphins, sea turtles, stingrays, sharks, and more. You can also book one of their eco-tours around Clearwater Bay to learn even more about local marine life.
Salvador Dali Museum
This incredible St. Pete museum showcases the life, history, and collections of one of the world's most innovative artists, and it is located approximately 25 miles south of Sand Key Park. For art and history lovers, this is one of the best attractions in the area.
Florida Botanical Gardens
Also close to Sand Key Park (less than 10 miles south) and a must-see for nature lovers is Florida Botanical Gardens. Admission is free to this spectacular 150-acre property, which boasts formal gardens and some demonstration gardens where visitors can learn more about native habitats.
Pier 60
The Pier is iconic Clearwater, and everyone who visits the area has to stop by at some point, whether it's for a sunset stroll along the shoreline, a day of fishing, or one of the nightly celebrations with local artists and street performers. The pier is just 2.5 miles from Sand Key Park, though you may expect traffic to be fairly heavy in the summer months.
Sand Key Beach: Always a Good Choice
Sand Key is a beautiful location for beach lovers and a place that appeals to anyone who craves a view colored by sugary white sand and gem-colored waters. If you want to be close to the action but not smack dab in the middle of it, Sand Key is definitely worth a try the next time you head to sunny Florida.