Take a ferry to this tiny island off the coast of South Carolina and explore the beauty of Daufuskie Island.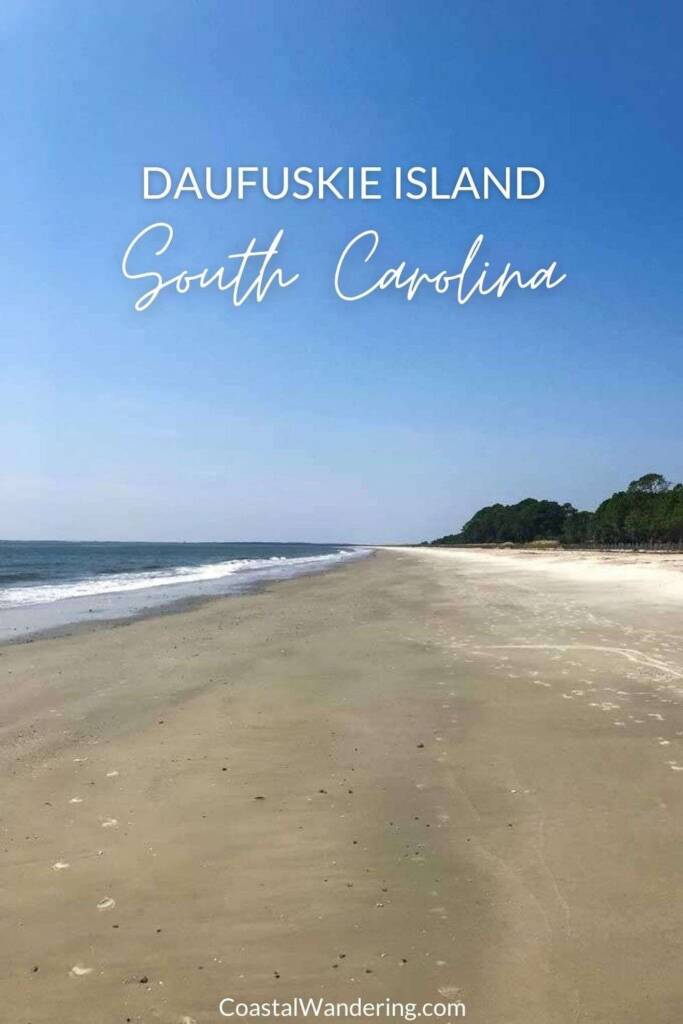 South Carolina's Sea Islands end with Daufuskie, which sits between Hilton Head Island and Savannah, Georgia, a tiny gem and the southernmost island along the Palmetto State's coast.
Daufuskie is only eight square miles, but in that relatively small space lives a rich historic legacy, one that became known to the world thanks in great part to the late Southern novelist Pat Conroy.
Conroy's The Water is Wide is his memoir about teaching on the island in the 1960s, giving voice and life to the Gullah culture and community that has inhabited the island for generations.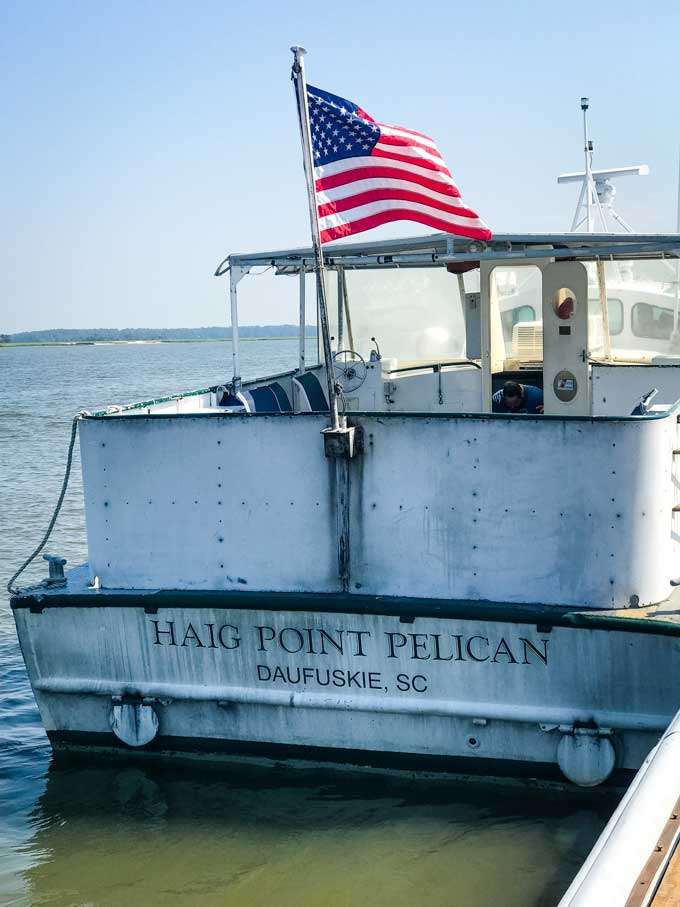 Today, three miles of beachfront, resort-style villas and cottages, cultural sites, and stunning Lowcountry views draw visitors to this island, where golf carts are the main transportation.
For a truly unique vacation experience in the Lowcountry and for those who love to experience the beauty of the natural elements and explore historic sites, Daufuskie is a great choice for your next beach getaway.
Beach Activities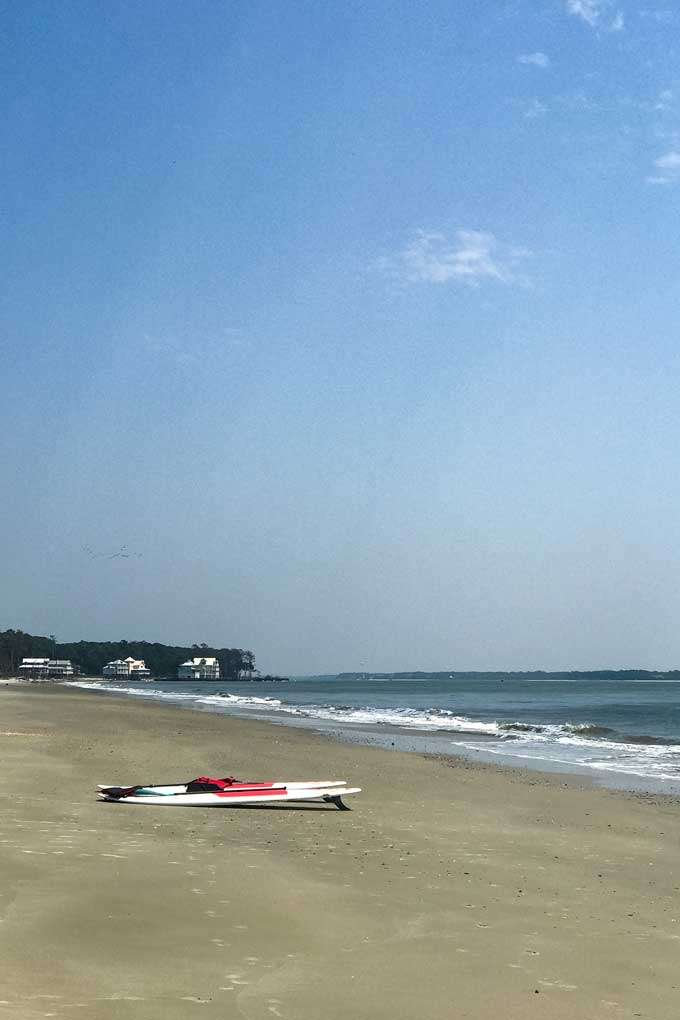 Spend a Day at the Beach on Daufuskie. Because Daufuskie is a quiet, laid-back island, it is the perfect place for those who love to spend long days on the beach with a good book. Tour Daufuskie offers packages to set up the perfect beach day for you since it can be impractical to haul chairs, tents, and other equipment via ferry. All you'll need is your own small bag with your beach essentials.
Haig Point Lighthouse. The 40-foot tower is known for servicing mariners at the northern tip of Daufuskie between 1873 and the 1930s. The Haig Point Lighthouse is a must-see. Today, the lighthouse serves as a guesthouse and is a sought-after wedding venue for many.
Bloody Point Beach. Daufuskie offers three miles of white sand beaches that are all open to the public. Bloody Point Beach is a great place for you to lounge on the sand in the sun all day. It was once the site of a battle between the Yemassee Native American tribe and settlers. Some said the water turned bloody from the dead, which is how the shoreline got its name.
Bloody Point Lighthouse. While visiting the beach, don't miss a chance to see the Bloody Point Lighthouse. It doesn't look like your typical lighthouse. It is a two-story structure with the same design as the lightkeeper houses you would find on Tybee Island. The lighthouse is now a museum and gift shop.
Outdoor Adventures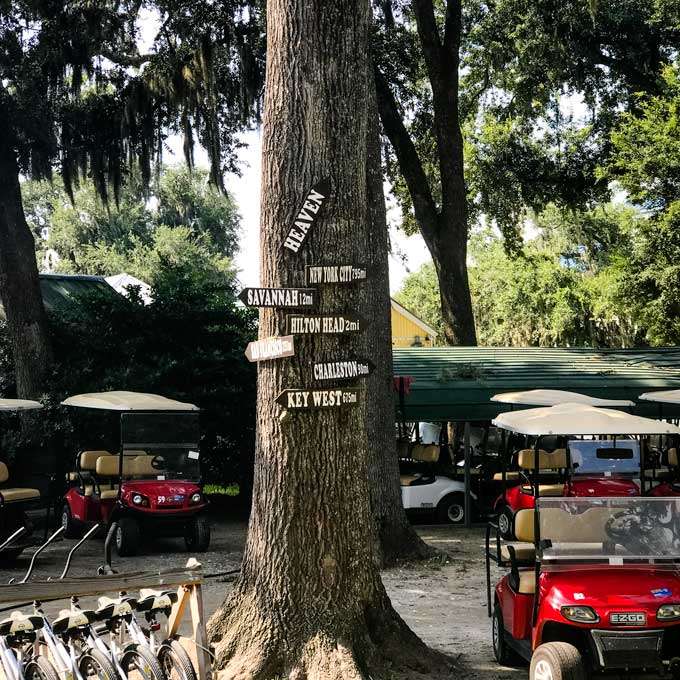 Explore the Island by Golf Cart. Renting an electric golf cart is the best way to get around the island. Golf cart rentals are available from several different vendors who will meet ferry passengers at the dock. If you're planning a tour, check whether a golf cart rental is included.
Explore the Island by Bike. Renting bikes is another great way to get around the island. You can rent electric bikes or beach cruisers ahead of time and pick them up when you arrive. Fuskie Bikes is located on Melrose Landing Road near the Daufuskie Island Ferry Dock.
Hop on a Paddleboard or Kayak. Another great way to explore Daufuskie is by water, and paddleboard, boat, and kayak rentals are available for island visitors. They can be rented for one-day use or several days during your stay, giving you a chance to get out into the beautiful waterways that surround the island's secluded beaches and salt marshes.
Ride Horses on the Beach or Trails. Daufuskie Trail Rides offers one of the island's favorite activities for visitors, with rides ranging from one to three hours for up to five riders, ages 10 and up. Helmets are provided, and the staff can work with riders of all skill levels to ensure a comfortable and enjoyable horseback tour of the island.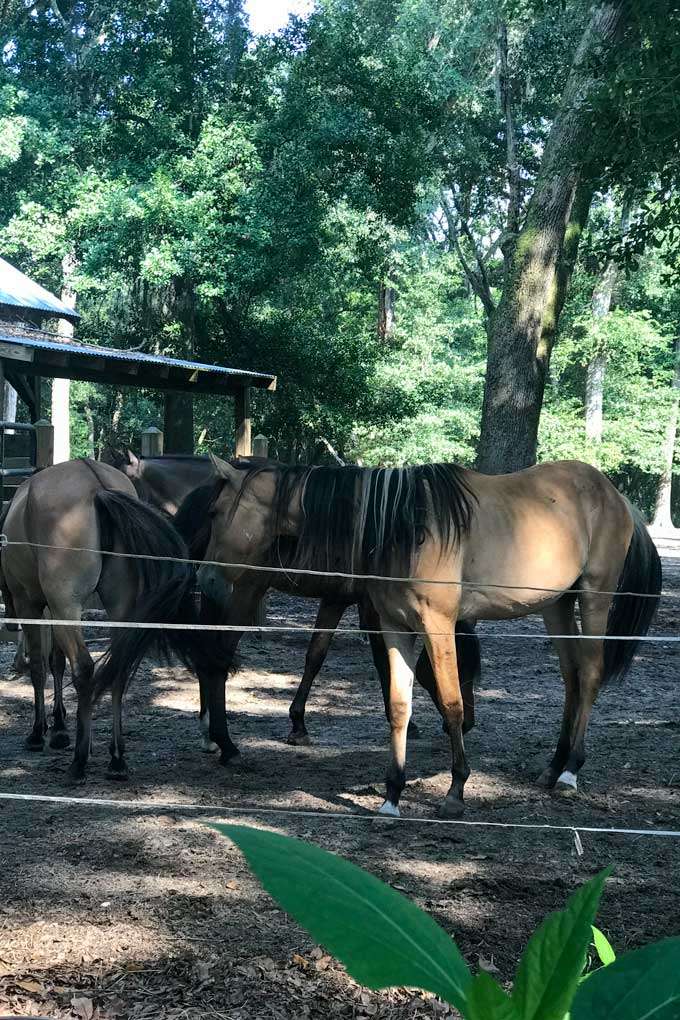 Send Younger Visitors on a Treasure Hunt. One of the favorite activities for youth offered by Tour Daufuskie is a Treasure Hunt, where young explorers follow "clues" to find treasure at the end of the day while also shelling and observing the island's wildlife.
Bird Watching and Wildlife Adventures. For those who love to observe the natural habitat, eco-tours are great to experience Daufuskie. Tours (which are taken on golf carts) can be tailored to your specific interests, and you will learn about the island's many "critters" as well as flora and fauna. Keep a close eye out for alligators and armadillos on this tour!
Take a Trip to the Farm. The eco-tours aren't the only way to see animals on Daufuskie; you can also tour the Daufuskie Community Farm, which has been staffed by island volunteers since 2010. Kids especially love seeing the goats here, and tours depart between 10 a.m. and 3 p.m. and should be booked in advance on the farm's website.
Daufuskie Island Ferry. Whether you plan to golf, go horseback riding, take a bike ride, or go for a boat or kayak ride, you want to start your day trip with the Daufuskie Island Ferry across Calibogue Sound from Hilton Head or Bluffton. You can also reserve a custom water taxi. It accommodates 18 people so don't have to worry about the boat being overly crowded, and you can schedule for any time of day.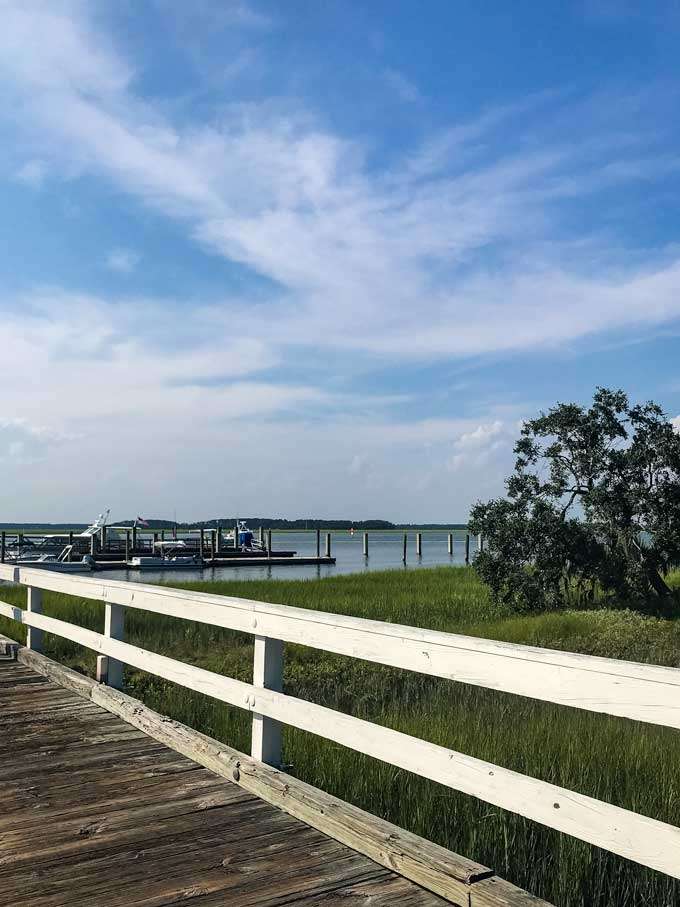 Rich History and Culture
Take the Sallie Ann Authentic Gullah Tour. Sallie Ann Robinson is a 6th generation native of Daufuskie, a chef, author and a tour master. She was also a student of Pat Conroy's when he taught on the island. Book a guided tour with Sallie Ann to see the real history of the island and learn about the Gullah culture.
Take a History and Artisans Tour. Nothing brings visitors more in touch with the heart and the history of Daufuskie than a tour down its dirt roads, with two hours of exploration into the people and places that have been significant in the island's history and culture. Book in advance with Tour Daufuskie for this incredible opportunity to learn more about the rich history and culture of the island and meet some of its artisans.
Visit the Museum to View Daufuskie Artifacts. Run by the Daufuskie Historical Foundation, the island's museum is open Tuesdays through Saturdays from 10 a.m. to 4 p.m. Here you will find a collection including Indian arrowheads from the days before the island had plantations, a copy of the original land grant, and (every kid's favorite) an 11 ½-foot stuffed alligator!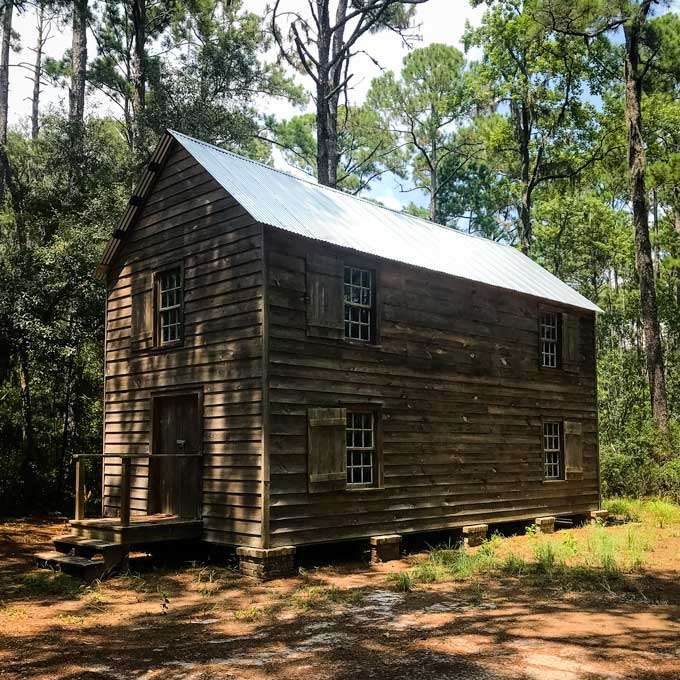 Take the Rob Kennedy Trail. This self-guided tour of historic island sites includes The Oyster Union Society Hall which was built at the height of the oyster industry on Daufuskie. It also includes Melrose, one of 11 plantations from the pre-Civil war era and the Tabby Ruins of slave quarters.
Visit Pat Conroy's Inspiration for The Water is Wide. The Mary Fields school, where Conroy taught in the 1960s and fictionalized in the novel in the 1970s, still stands as a community center on the island.
Stop by for Sunday Services with Island History. The First Union African Baptist Church is another of the island's most notable historic sites, built-in 1884 and still hosting services each Sunday at 10 a.m.
Dining and Shopping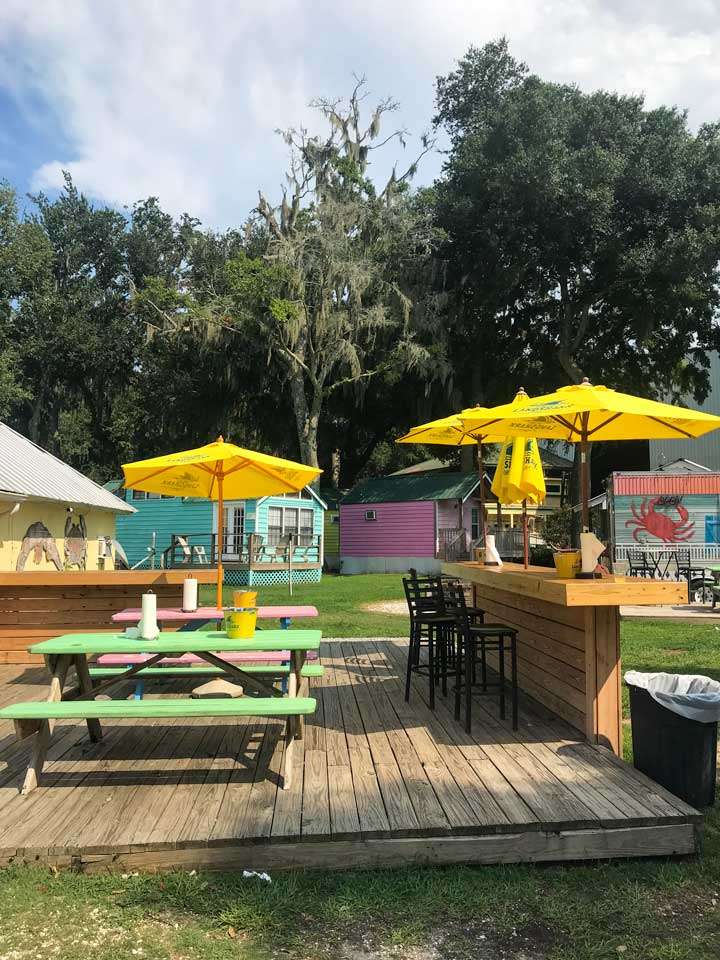 Taste the Local Flavors. The Old Daufuskie Crab Company is a unique dining experience with indoor and outdoor seating and a seasonal summer bar (Dr. Buzzard's) serving burgers and grilled chicken. The Old Daufuskie Crab Company offers the best in local seafood, steaks, and seasonal oyster roasts, all in a welcoming and casual atmosphere with sea breezes and gorgeous sunsets.
Sip the Local Flavors. For island visitors 21 and over, the Daufuskie Island Rum Company is another popular spot offering 100% American rum distilled, bottled, and packaged by hand on the island. The island's rich history and the sun and sea are said to come together to make this the perfect location for the distillery.
Get a Jolt of Java. School Grounds Coffee is the island's quaint coffee shop, located at the back of the historic Mary Fields School. This is the perfect spot to grab your morning cup of Joe before setting out the explore the island.
Browse Indigo Dyed Textiles. Also located in the historic school building is the Daufuskie Blues Studio of Rhonda Davis and Leanne Coulter. See the artist's work in progress and shop for indigo scarves and clothing.
Take a Bit of the Island Home to Your Bath. Stop by the Daufuskie Soap Company to take home some of owner and island native Jan Crosby's handcrafted soaps and lotions.
See Island Art (and Maybe Meet The Artist!) At The Iron Fish Gallery, artist Chase Allen creates metal coastal sculptures at his rustic island home and even allows patrons to slip cash or a check in an "honor box" or leave a note so he can call for a credit card number later if he is not around.
Stop in at D'Fuskies. D'Fuskies Store and Eatery offers sandwiches, pizza and locally sourced items to dine in or take out. You can also shop for groceries for a picnic or to stock your vacation rental.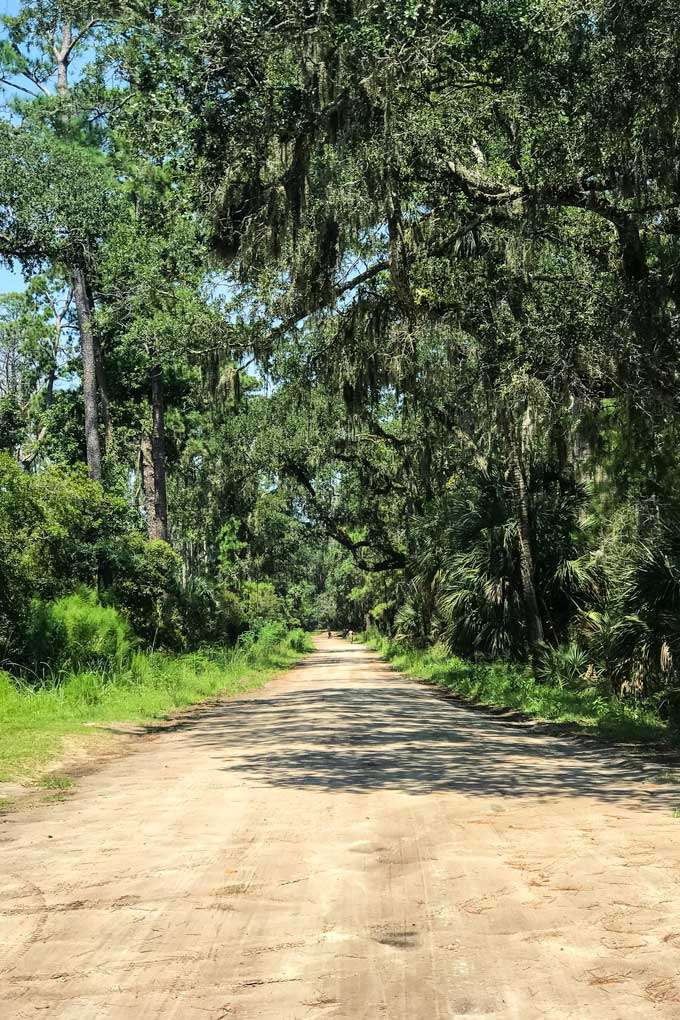 What to know before you go
The island is inhabited by around 400 full time residents and is only accessible by boat (there is no bridge). You'll need to take a ferry or water taxi for your trip. You can easily take a ferry over in the morning and get a return ferry at the end of the day.
Other than the occasional service vehicle or some local folks, you won't see many cars on the island. You'll need to rent a golf cart or bicycle or take a tour to get around. There are no sidewalks and the attractions on the island are spread out so it's not really walkable.
Coastal South Carolina's subtropical climate means warm and sunny summers and mild winters on Daufuskie. It can get hot in the summer so I recommend renting a golf cart with a roof for shade.