Looking for things to do in St. Simons Island, Georgia? With a wide selection of waterfront restaurants, boutique shopping, beautiful beaches, and historical landmarks, the St. Simons Island beach and attractions include something for every type of traveler.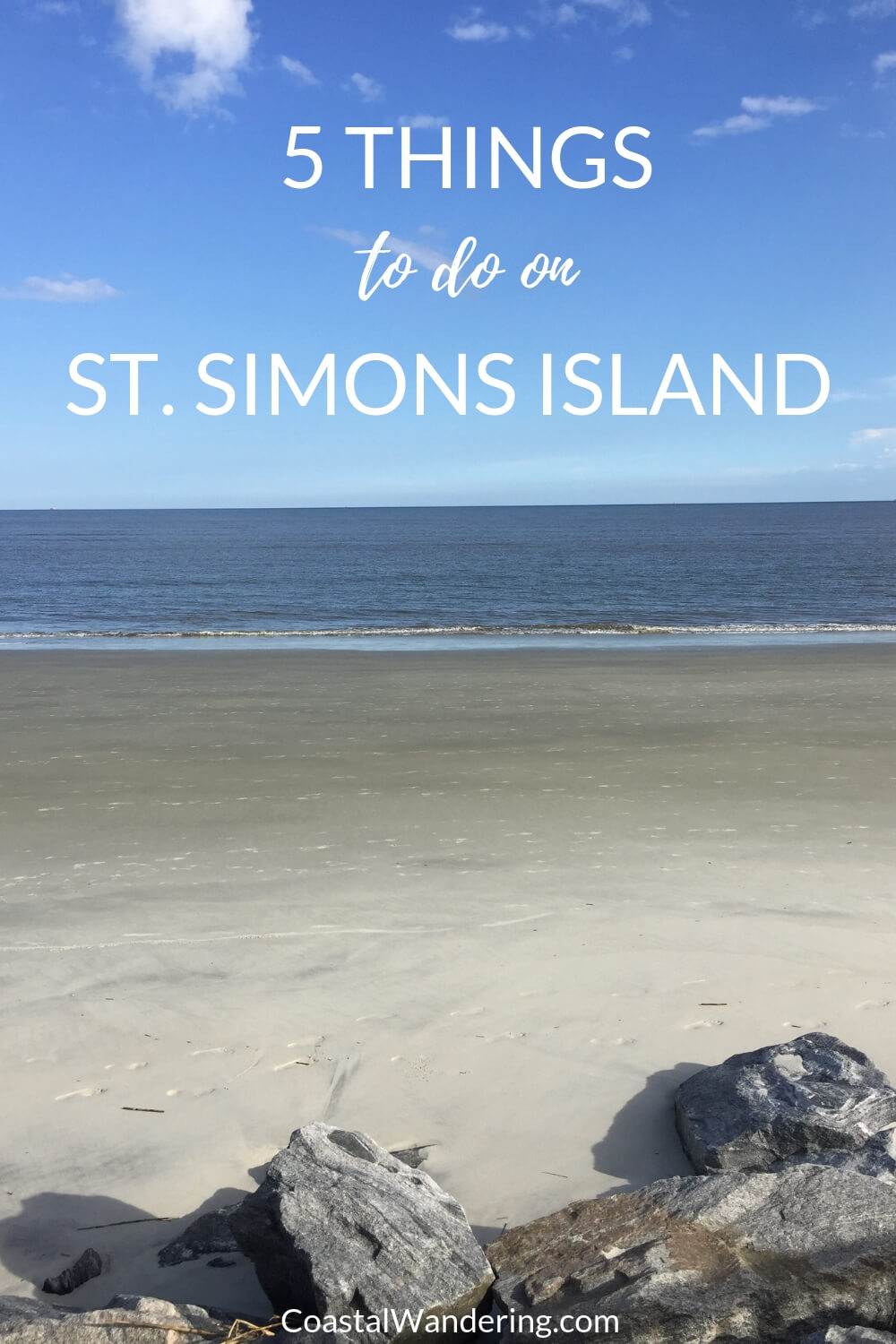 Located on the Georgia coast near Jekyll Island, Sea Island, Little St. Simons Island, and Brunswick, Saint Simons Island is the largest barrier island in the Golden Isles.
And since you're so close, don't miss the opportunity to explore Jekyll Island. It's just a short drive over the bridge to visit Driftwood Beach or the Georgia Sea Turtle Center.
St. Simons Island weather is warm year round, making it a great US vacation destination. This is particularly appealing if you love the beach and outdoor activities. Kayaking, fishing, biking, golfing, water sports, and camping are just a few of the things to do on St. Simons Island.
Top Things To Do In Saint Simons Island
No matter whether you're an outdoor enthusiast, fine dining connoisseur, or history junkie, there's something for everyone to enjoy. From the East Beach to the Village Pier and miles of bike paths, St. Simons Island is the perfect vacation spot for the entire family.
Update: See the latest guidelines for visitors to the Golden Isles here and for the state of Georgia here.
Here are our top five places to go and things to do in St. Simons Island.
Enjoy a Day at the Beach
If you're looking for a laidback day at the beach, East Beach is the perfect place for you. Also known as Saint Simons Beach, the East Beach stretches along the oceanside of the island. East Beach separated into many smaller beach sections named after their access points.
Popular public beach access points include Gould's Inlet, the U.S. Coast Guard Station, Massengale Park, and Pier Village, but with over 40 public beach access points there are plenty of options to soak up some surf and sun no matter where you are on the island.
The sand on the beach is hard packed, so make sure to pack a comfy beach chair with your beach gear. Of course, this terrain also makes it perfect for biking during low tide---and perfect for long walks. Other popular activities on St. Simons public beaches include kitesurfing, sand sculpting, and shelling. It's a great spot to visit if you love collecting shells and making seashell crafts.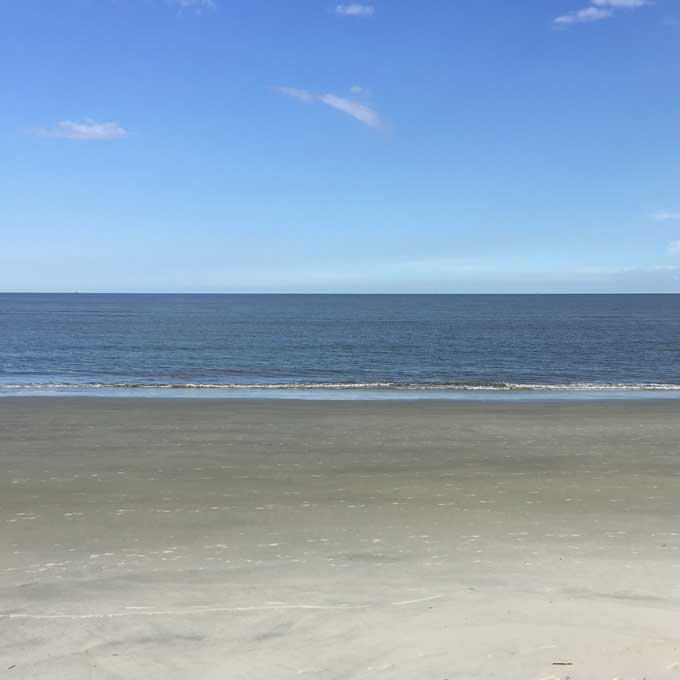 Traveler's Tip: If you're looking to stay right on the ocean, The King and Prince beach resort is one the classic beachfront hotels steps from the Atlantic Ocean---it also boasts an award-winning golf course with views of the salt marshes. We stayed in one of the cabana rooms with a patio overlooking the beach (I took the photo above in front of our room). We loved it and definitely plan to go back!
Shopping and Restaurants in Pier Village
Pier Village is the top place for eating and shopping in St. Simons Island. As the downtown core of the island, it offers a wide selection of boutiques, restaurants, events, and attractions. Much of Pier Village overlooks the ocean and you'll have great views of St. Simons Sound and Jekyll Island as well. Nearby attractions to St. Simons Pier Village include the St. Simons Lighthouse and Neptune Park.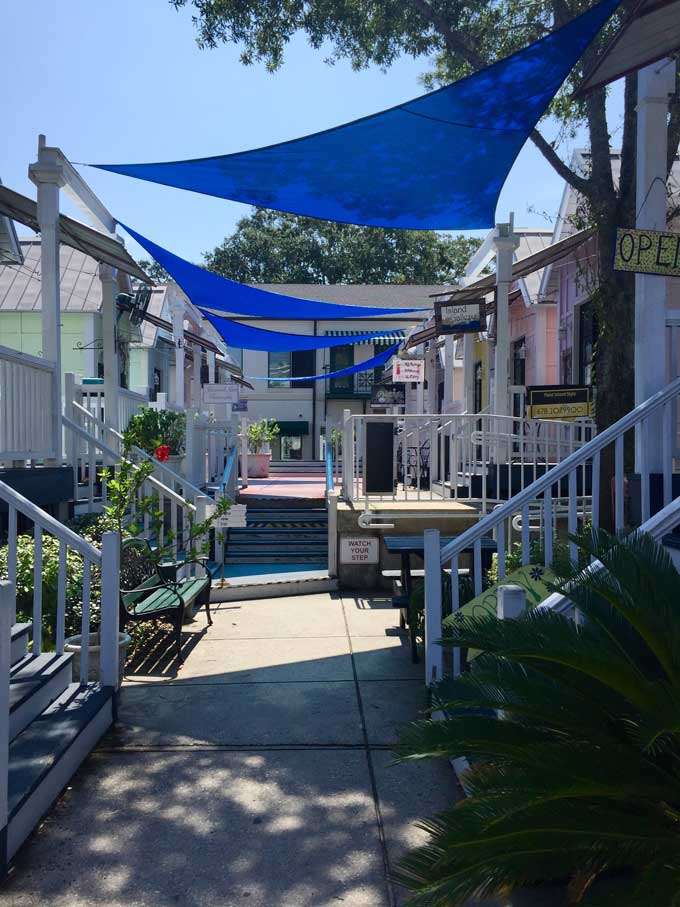 Our suggestion? Dine at one of the restaurants on Saint Simons Island for dinner and then go for an evening walk through the village. There are lots of local boutiques to browse for beach-inspired decor and gifts. I found a fabulous weathered wood and rope pendant lamp for the Carolina room in a village gift shop.
Check out Coastal Kitchen or Blue Water Cafe for a casual, waterfront dining experience (especially if you love oysters or shrimp), or try Iguana's for a casual bar and grill, delicious fried shrimp and scallops, and occasional live entertainment. And the Crab Trap is a favorite island tradition for local seafood---it's known for its tables with a hole in the middle for oyster shells and shrimp tails.
Take a stroll on St. Simons Island Pier before or after dinner to enjoy the fabulous views of St. Simons Sound. If you're lucky, you may see North Atlantic Right Whales migrating or dolphins swimming by.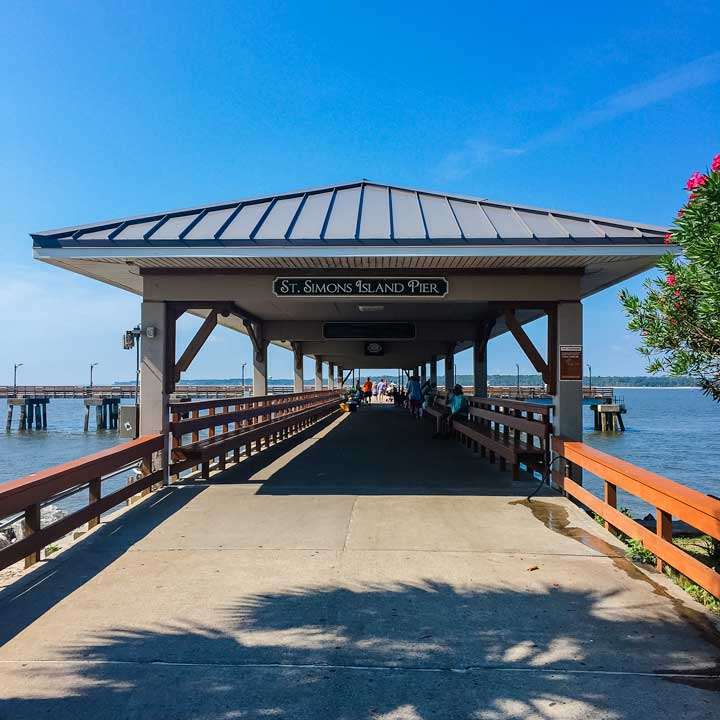 Learn the History of the Island
History buffs love visiting the Fort Frederica National Monument. First established in 1736 to protect the British colony from Spanish raids, this fort and town were the sites of the battles of Bloody Marsh and Gully Hole Creek. Today, National Park Service protects its archaeological remnants and it's open to the public to enjoy for free.
With large oak and pecan trees draped with Spanish moss, the Fort Frederica grounds are filled with southern charm. This family and pet-friendly location also offers ranger-led tours and a variety of educational programs. The visitor center provides a short orientation film and a variety of exhibits to help get you started on your historical adventure.
Among the other historic sites is Christ Church, one of the most photographed places on the island. It was first built in 1820 but was partially destroyed by Union troops during the Civil War. It was rebuilt with magnificent stained glass windows in 1884 and now hosts tours and church services.
Climb St. Simons Lighthouse
Another historical point of interest is the St. Simons Lighthouse and Keeper's Dwelling. It's easy to access from the south end of Pier Village and is also home to the A.W. Jones Heritage Center and the Coastal Georgia Historical Society Archives.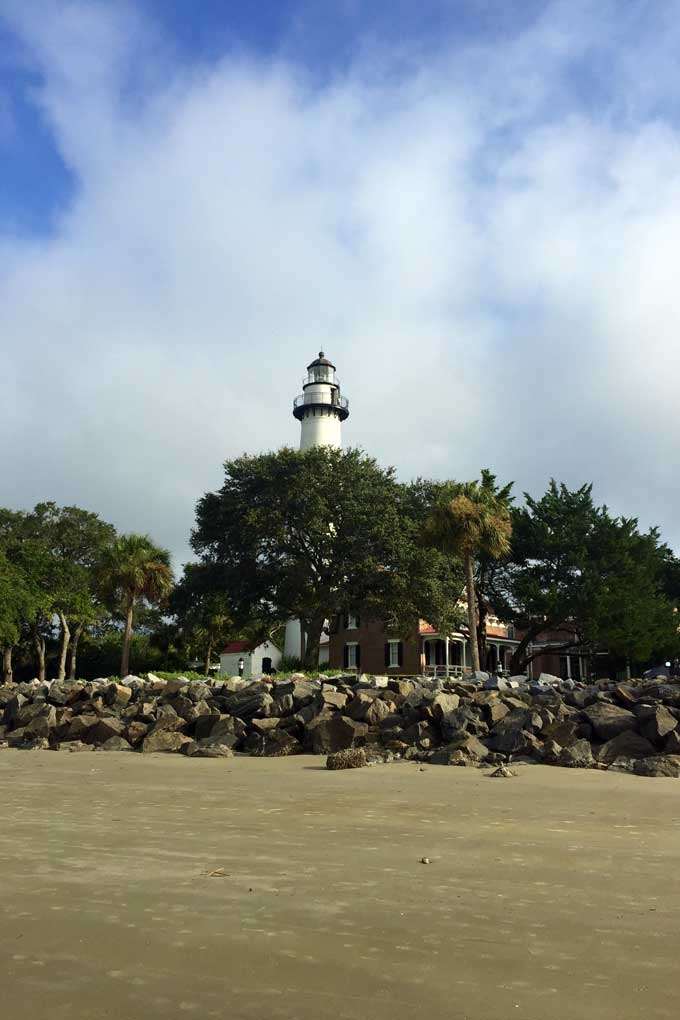 Built in 1872, St. Simons Lighthouse is one of five surviving towers in Georgia and still acts as an active aid to nearby ships. Visitors can climb the tower to take in the expansive panoramic views of the Georgian coast from the top of the lighthouse. The sight-lines of the south end of St. Simons Island, Jekyll Island and Brunswick are spectacular!
And before you go, don't forget to check out the St. Simon's Lighthouse Keeper's Dwelling! This is where you will find the Lighthouse Museum, as well as a variety of artifacts, period-style rooms, and fun interactive exhibits. All are designed to help you learn about what the life of a lighthouse keeper really looked like.
Hang Out at Gascoigne Bluff
On the western side of St. Simons Island, you'll find Gascoigne Bluff. Gascoigne Bluff has been home to a variety of uses throughout history. Access to Gascoigne Bluff is free year round and hosts many public events, including the Georgia Sea Islands Festival. Historic points of interest include the Cassina Garden Club Slave Cabins and the second largest Southern Red Cedar tree in Georgia.
Gascoigne Bluff is also a great place to visit for a fun afternoon at the park for the whole family. It offers access to a public fishing pier, floating dock, picnic tables and pavilion, grills, a disc golf course, a fitness trail, and restrooms. It's the perfect location for a family picnic or outdoor BBQ!
Traveler's Tip: Make sure to check the events calendar for updates and cancellations due to current guidelines when you're planning your visit to Gascoigne Bluff.
Planning Your Trip to St Simons Island
Make sure to check out the Golden Isles Visitors Guide and St. Simons Island Map when planning your vacation. These handy resources will provide you with more trip ideas and up-to-date, official information on the things to do and see on St. Simons Island.
While you're there, check out the neighboring barrier islands. Jekyll Island is home to more beautiful beaches, the state park, and a historic landmark district, while Sea Island boasts four world-class golf courses.
More coastal Unites States best places to visit
Did we miss one of your favorite things to do in St. Simons Island? Let us know in the comments below!