Wondering what to pack for a cruise? Here's everything you need to know - including some surprising things to pack for a cruise that will make your vacation more enjoyable and a free printable cruise packing list!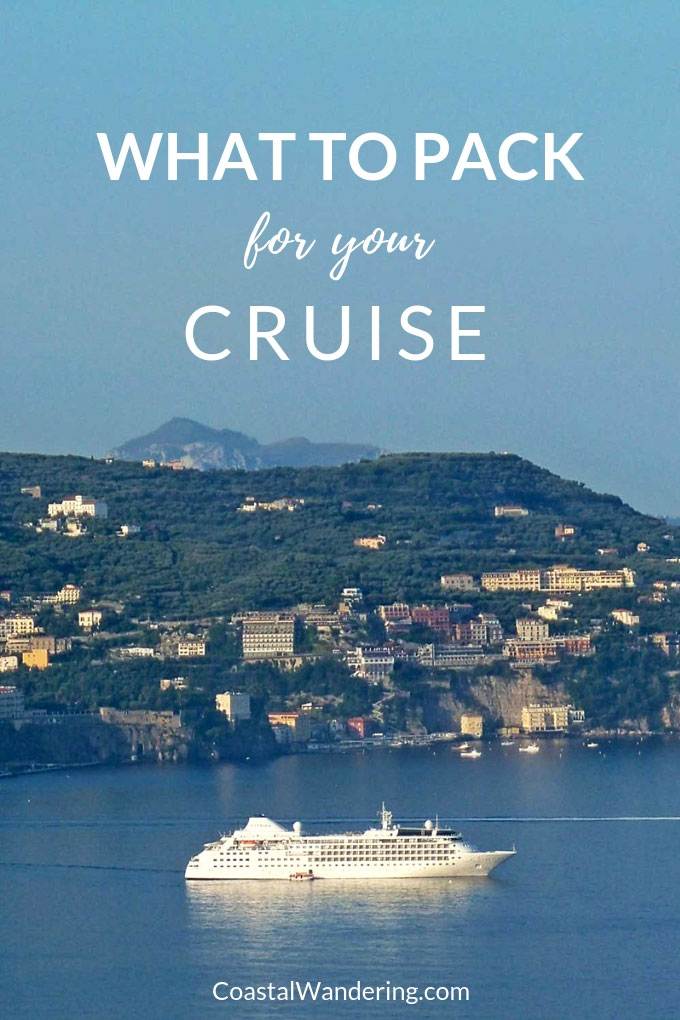 Packing for a cruise depends on where you're cruising to and what activities you plan on doing. Most cruises tend to happen in the warmer months or travel to warmer climates.
For the most part though, whether you're enjoying the sunny days of the Caribbean cruise or cruising through Europe, the basics of what to pack for a cruise are the same.
What to pack for a cruise
Start with the basic clothes and consider how many days you'll be on your cruise. Pick items in similar colors so you can mix and match for multiple outfits. And be sure to pack enough outfits for the length of your cruise. Then check the weather forecasts and add what you'll need for where you're traveling to.
When cruising to warmer beach destinations, pack at least two swimsuits so you always have one that's dry. No one likes to put on a wet bathing suit if they don't have to! A nice cover-up and flips and you're ready to enjoy a frozen drink by the ship's pools or on the sandy beaches.
Don't forget to check the dress codes for any formal night dinners or theme nights planned so you can pack accordingly. It's fun to dress up and participate if you can.
Don't forget to pack a hoodie and a jacket. The evening air over the ocean can get chilly and cuddling up in a hoodie on a poolside lounge chair watching the stars or a movie might be the perfect way to end the day. And for any cruise that is going to Alaska or Northern Europe where your clothes packing list will include more warm clothes!
Traveler's Tip: If you're going on a longer cruise you may want to plan on washing a few items so you don't have to pack as much. Lightweight synthetic clothes, especially activewear, will dry quickly on the retractable clothesline in your cabin's bathroom.
Here's a clothes list to start with to pack for your cruise
Tank tops
Casual Tops
Leggings
Jeans
Summer Dresses
Little Black Dress or similar
Long Sleeve Shirts
Hoodie or fleece
Swimsuits
Swimsuit Cover-up
Jacket
Workout Gear
Flip flops
Sandals
Evening Wear Dress Shoes
Running Shoes
Socks
Underwear
When planning what to pack for your cruise, consider what shore excursions you will be going on. If you are going ziplining or diving, you'll want to bring clothes and gear for each of those. Some excursions may require closed-toe shoes or recommend aqua shoes - make sure you have all the gear you need before you get there.
And you'll probably be doing a lot of exploring so make sure all the shoes you pack are comfortable walking shoes!
Things to pack for a cruise
Here are a few items that will make your cruise easier and more enjoyable - whether it's your first cruise or you've cruised before.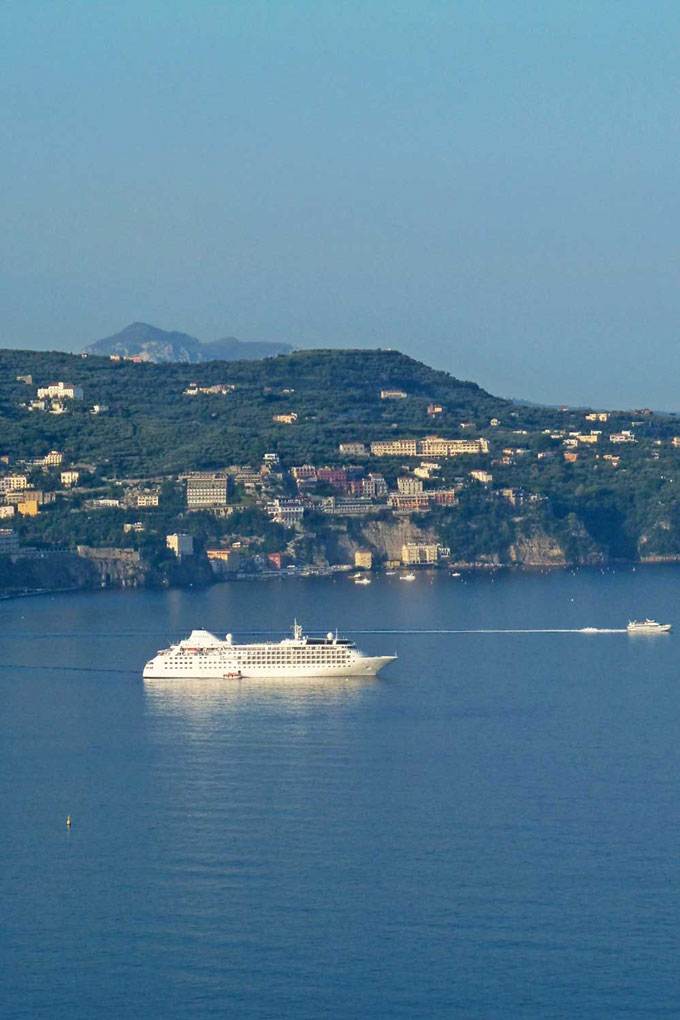 Photography and Tech Bag
When on vacation you don't want to be tethered to your laptop or cell phone, but sometimes you will need to check in. Make sure you have the tech that you need to do just that. Maybe you enjoy escaping into your camera and taking spectacular sunset photos. If that's you, add a tripod to this list and maybe rent a lens or two to capture the perfect picture. It's always good to be prepared in the tech department just in case you need it.
Charging cables for your phone, tablet, and camera
Earbuds or headphones
Nikon D3400 with Zoom Lens - this is a great starter DSLR and captures beautiful pictures
A tablet or e-reader if you like to read your books electronically (or tuck in a couple old-fashion hard copy books)
GoPro or waterproof camera and all of the mounts - don't forget the floaty for the water action shots
Don't forget a good backpack to carry all your tech gear in. The GoPro Backpack is a great tech bag
Journal to write down the day's experiences
Extra Stuff
The extra stuff you remember to pack for your cruise can be the difference between having a great cruise vacation and being not a happy camper.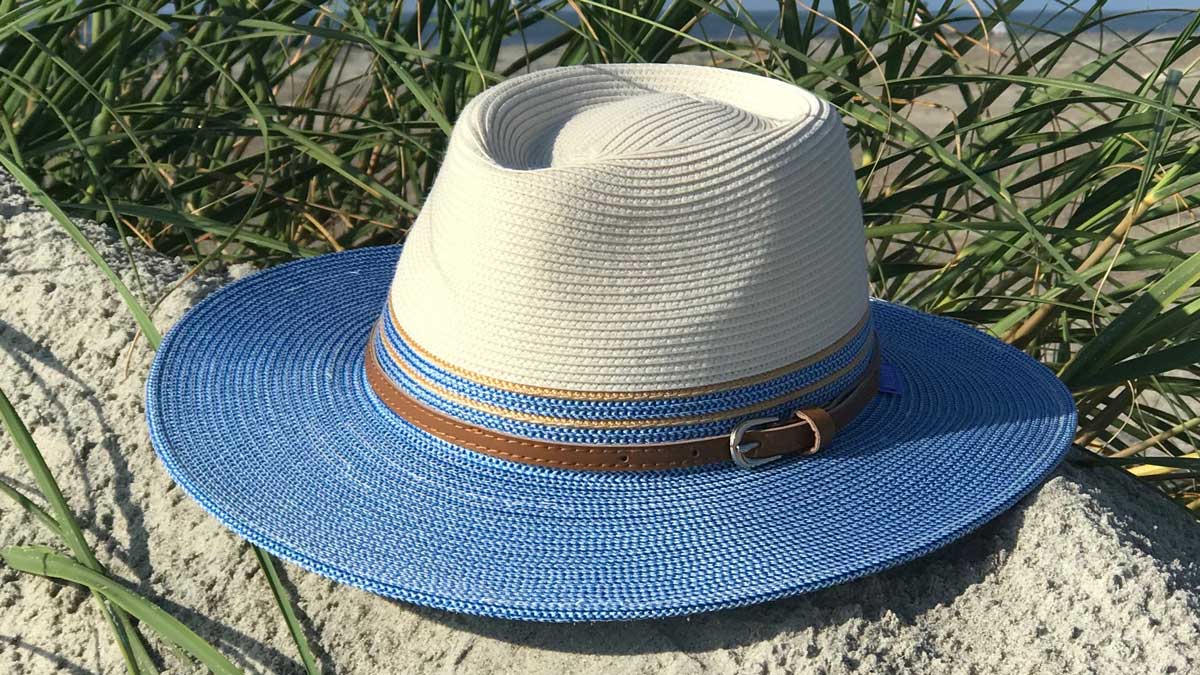 Sunglasses - or you will be buying them from the very expensive cruise shop gift shop
Baseball cap or beach hat for sun protection
Beach bag
Laundry bag or extra bag
Aloe vera gel
Band-aids
Bug repellent
Travel wipes
Mini umbrella
Toiletries
Prescription medications
Over-the-counter headache or allergy medicine
Don't Forget These Documents
Some cruises don't require passports, but most do and for good reason. If you are on a cruise and there is bad weather, like a hurricane, and you want to fly out to get out of harm's way... without your passport, you will not be allowed to fly out of whatever country's airport is closest. This is also true if you were to get hurt or sick and need to be transported off the cruise ship into another country. Take your passport and don't forget it on the ship when you dock!
Most countries that have cruise ports accept US dollars when you buy something. Be sure to have cash in different denominations because if they have to make change, there is a high chance that you will receive it back in the currency of that particular country.
Passport
Drivers license
Cruise documents: itinerary, luggage tags, excursion tickets, receipts for everything
Credit or debit card
Travel insurance policies
Cash for tipping and activities when in port
How to pack for a cruise
Now that you know what to pack for a cruise, what's the best way to pack it? When possible, try to fit everything you need into one rolling suitcase. With the suitcase, a backpack, and a day bag or purse, you should have enough space for everything that you need.
Keep in mind when you arrive at the ship your checked bag will be whisked away and you won't see it again for several hours. It's usually delivered to your stateroom before dinner. You'll want to start enjoying the ship right away so be sure to pack whatever you need for the day in your carry-on bag.
Related: Cruise Do's and Don'ts: What You Need to Know
Here's what to pack in your carry-on luggage:
Bathing suit
Cover-up
Sunglasses
Sun hat
Sunscreen
Flip flops
Phone, iPad, Kindle or book if you want to read by the pool
Camera
Charger
Medications or toiletries needed for the day
Any wine or canned beverages you're bringing on board (generally this must be carried on, not packed in your suitcase)
You're bound to forget something, so don't sweat it. Find it onboard and make sure to write it down on your packing list for your next cruise.
For more cruise tips, check out these posts:
Enjoy your cruise, make lots of memories, and breathe in the crisp ocean air.
Did we miss something that's on your must-have cruise packing list? Let us know in the comments below!