Looking for great food in and around Beaufort, SC? Check out this list of restaurants you won't want to miss. From breakfast to dinner and everything in between.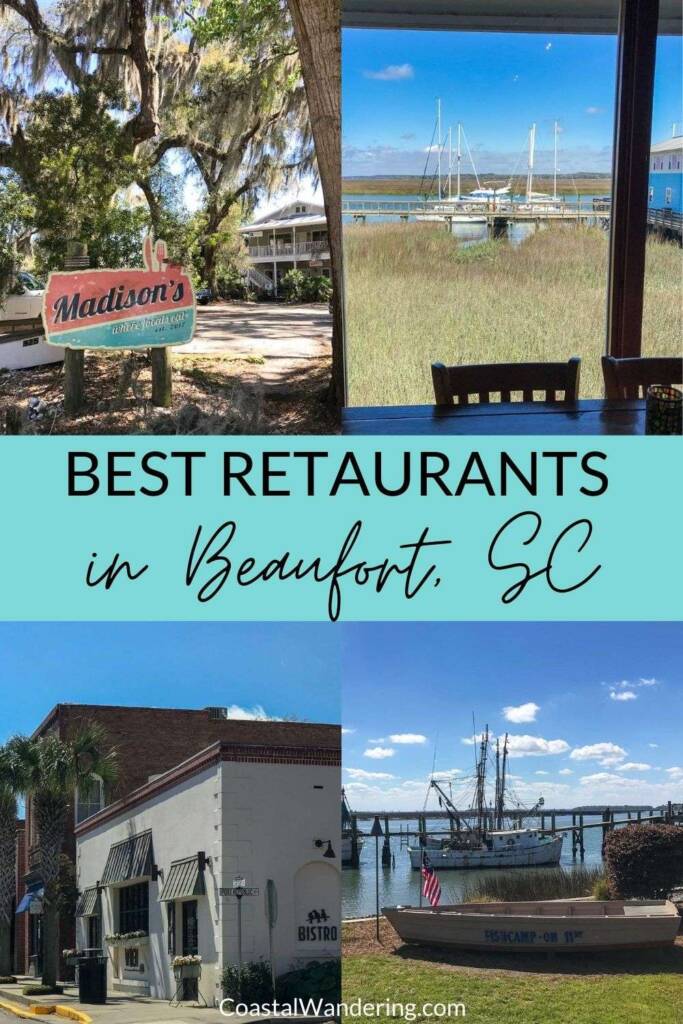 Beaufort, South Carolina, is located halfway between two cities that attract visitors from across the globe: Savannah, Georgia, and Charleston, South Carolina. While those cities may be better known, Beaufort draws many visitors to its local beaches and waterways, its historic downtown streets lined with Spanish moss-draped oaks, and its eclectic variety of retail and dining options.
The barrier islands outside of Beaufort (from Lady's Island all the way out to Fripp Island, about 20 miles from downtown Beaufort) offer plenty of different types of accommodation for a beach vacation, or you might also opt to stay in one of the beautiful inns in Beaufort's historic district.
Best Beaufort Restaurants
No matter where you land, there will be plenty of outstanding dining choices for your trip, including fresh local seafood, mom-and-pop-style cafes, and elegant waterfront restaurants. I've rounded up the best restaurants in Beaufort to consider visiting below.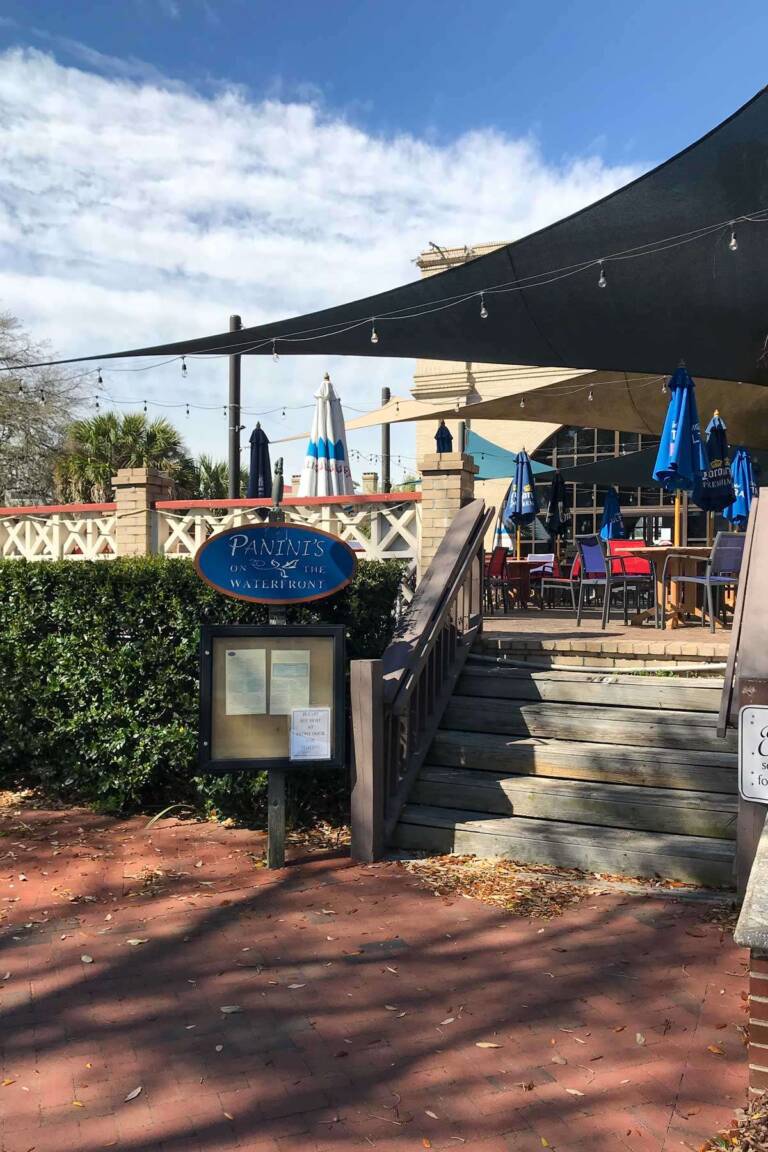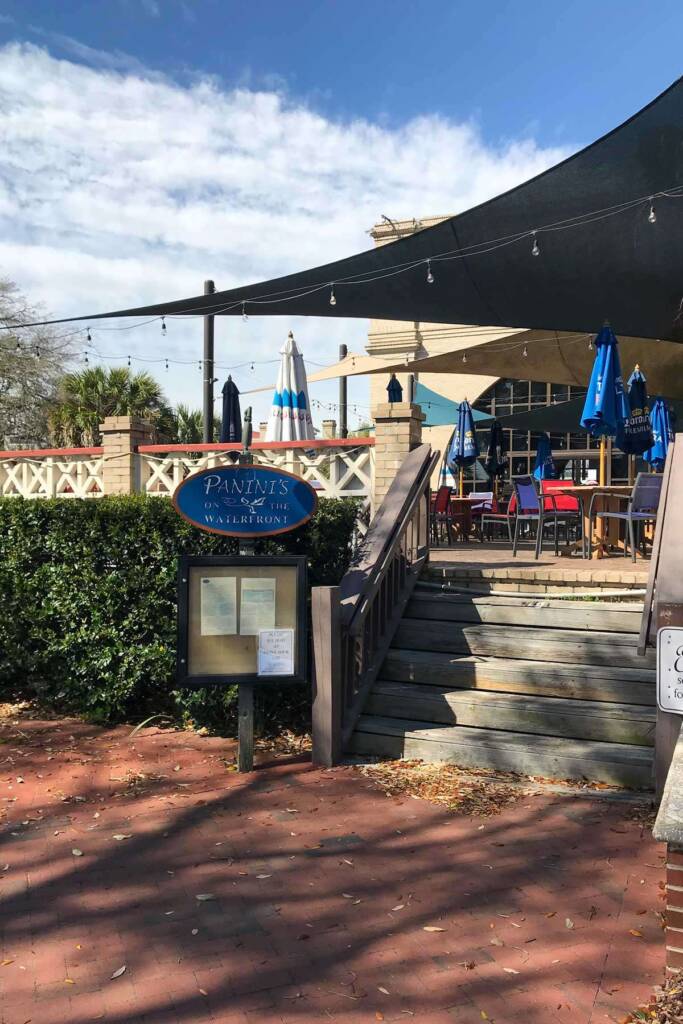 Panini's is hard to miss on Beaufort's main strip overlooking the water: located in a grand old bank building, this spot boasts indoor and outdoor bars to enjoy the stunning water views and also features some of the best and freshest Italian dining in the area.
Enjoy favorites such as baked ziti and chicken parmesan here, along with signature cocktails, beer, and wine. A nice variety of kids menu items makes Panini's a family favorite, and the dog-friendly patio is a great place to catch some live music.
For delicious pub-style fare, live entertainment, and sports on big-screen TVs, Bricks is a local favorite, located along one of Beaufort's main downtown streets.
Don't skip the "crack fries" (truffle oil, sea salt, parmesan, and horseradish dip make these irresistible appetizers disappear the minute they hit the table) and come with an appetite for delicious half-pound burgers, fried shrimp, and more.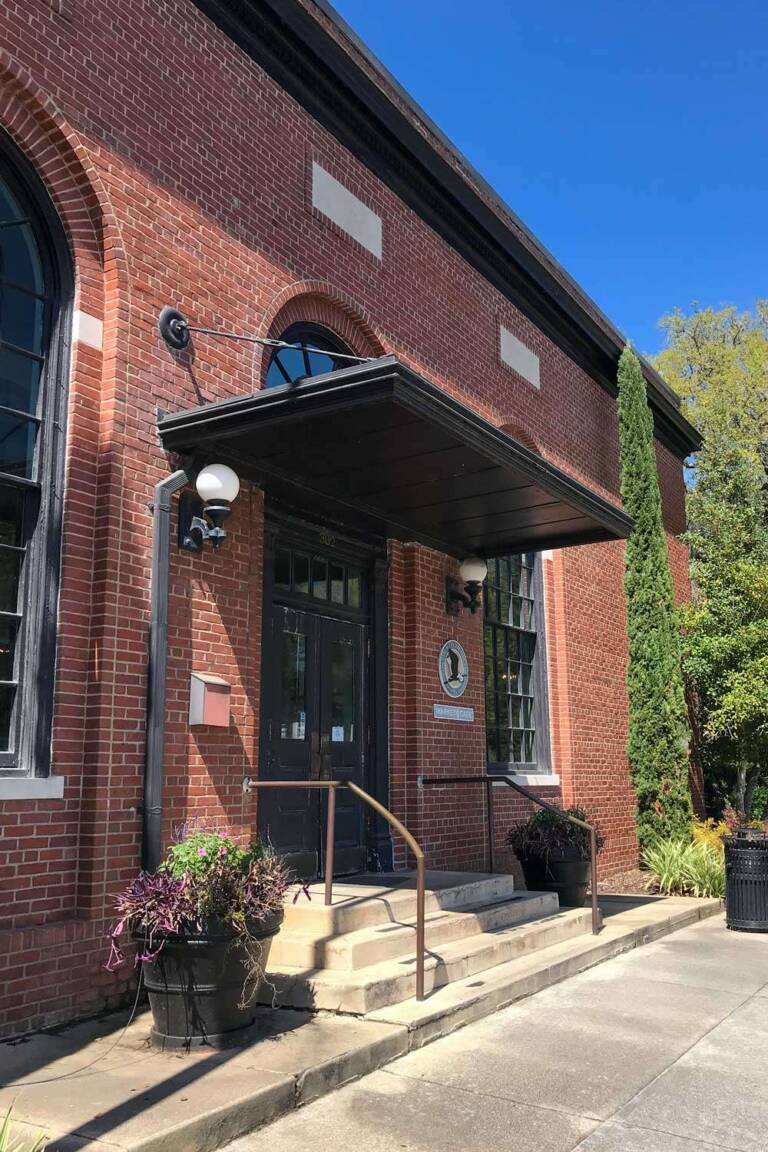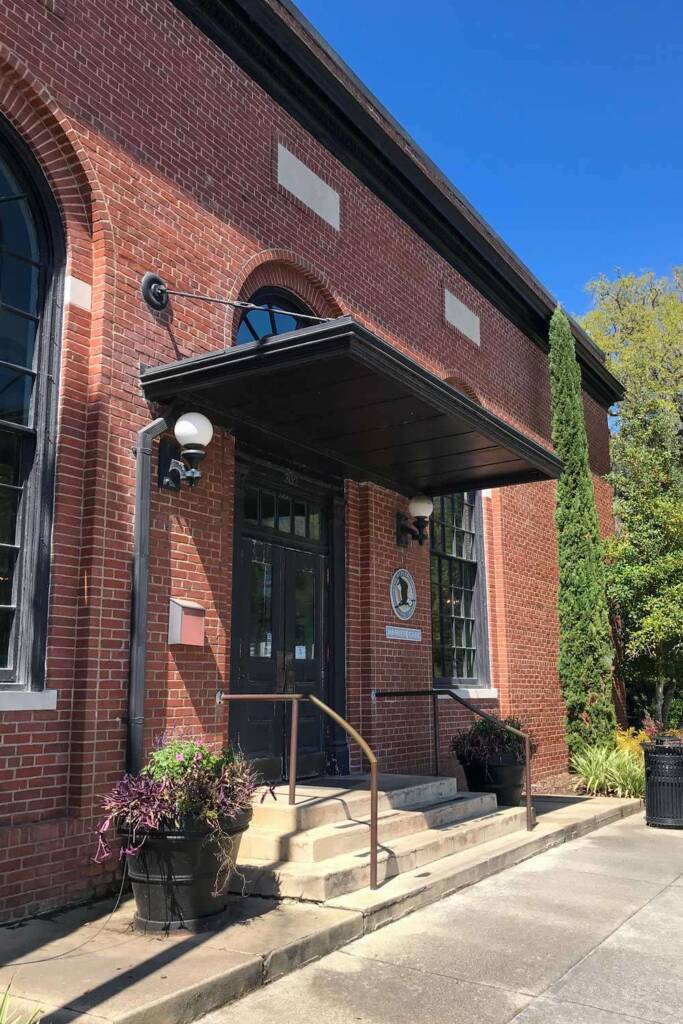 Part general store and part café, Lowcountry Produce serves up fabulous breakfast and lunch items including biscuits and gravy, flounder and grits, she-crab soup, burgers, and more.
Plus, while you're there, you can pick up a taste of the Lowcountry ingredients to take home with you, including handmade green tomato pickles, stone-ground grits, and a nice selection of gifts. There are also Lowcountry Produce locations in Hilton Head Island and Seabrook.
One of Beaufort's best fine dining options is Saltus River Grill on bay Street, where diners feast on crab bisque, char-grilled steaks, oysters, and sushi from the raw bar, and freshly prepared seafood. Reservations are highly recommended and ask for patio seating if the weather is suitable.
Do not be fooled into thinking that a restaurant with "market" in the name must be a casual, takeout-only type of spot. Griffin Market is anything but, and a restaurant described by the late Pat Conroy, beloved son of Beaufort and world-famous novelist, as the place that serves "the best Italian food in South Carolina."
Reservations are a must here, and the menu changes seasonally, including artisanal pasta and fresh seafood.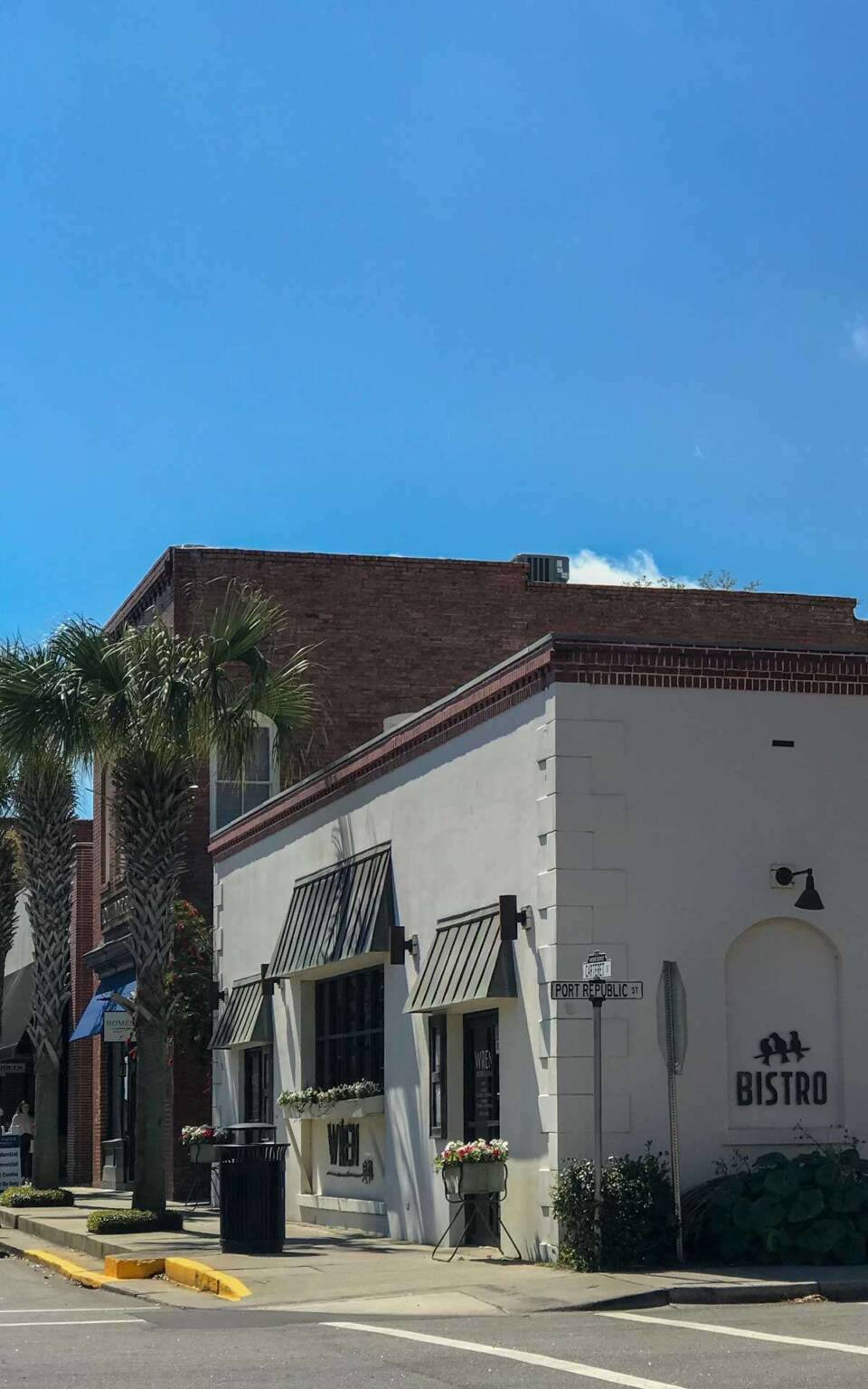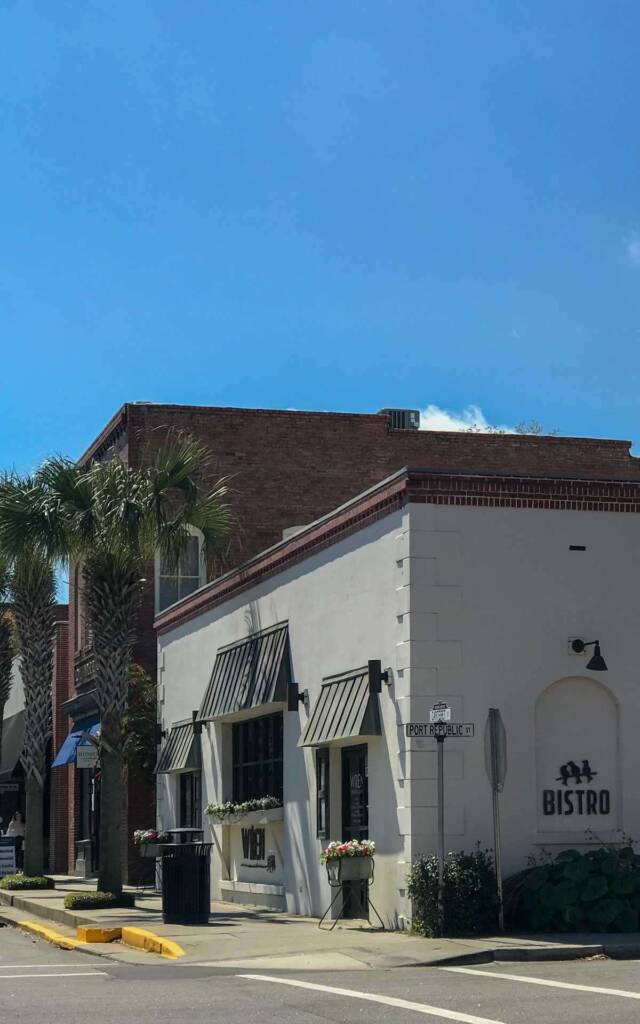 Often at the very top of any Beaufort "favorites" list is Wren Bistro & Bar, an elegant spot for lunch or dinner in the downtown historic district. The share plates are a great way to start the meal (including tomato toast and garlic shrimp), and popular entrees include crispy flounder, pecan chicken, and the chef's daily specials.
Reservations should be made in advance for this popular choice, open Tuesdays through Saturdays.
Located in the heart of Beaufort's historic district, Breakwater is the antidote to its antebellum surroundings. The sleek and modern interior of the restaurant feels more NYC than Beaufort, and the dinner menu elevates Southern and Lowcountry favorites like she-crab soup, fried chicken, and hamburger steak to meet the most sophisticated palates.
Breakwater is also a great stop for a glass of wine or a pre-dinner cocktail. Advance reservations are highly recommended.
if you are looking for a great seafood restaurant on St Helena Island in Beaufort SC, then try the Shrimp Shack. It is located on Sea Island Parkway and offers seafood, burgers, and sandwiches.
They're famous for their shrimp burgers, and it's a great place to stop when you're heading out to the beach at Hunting Island State Park.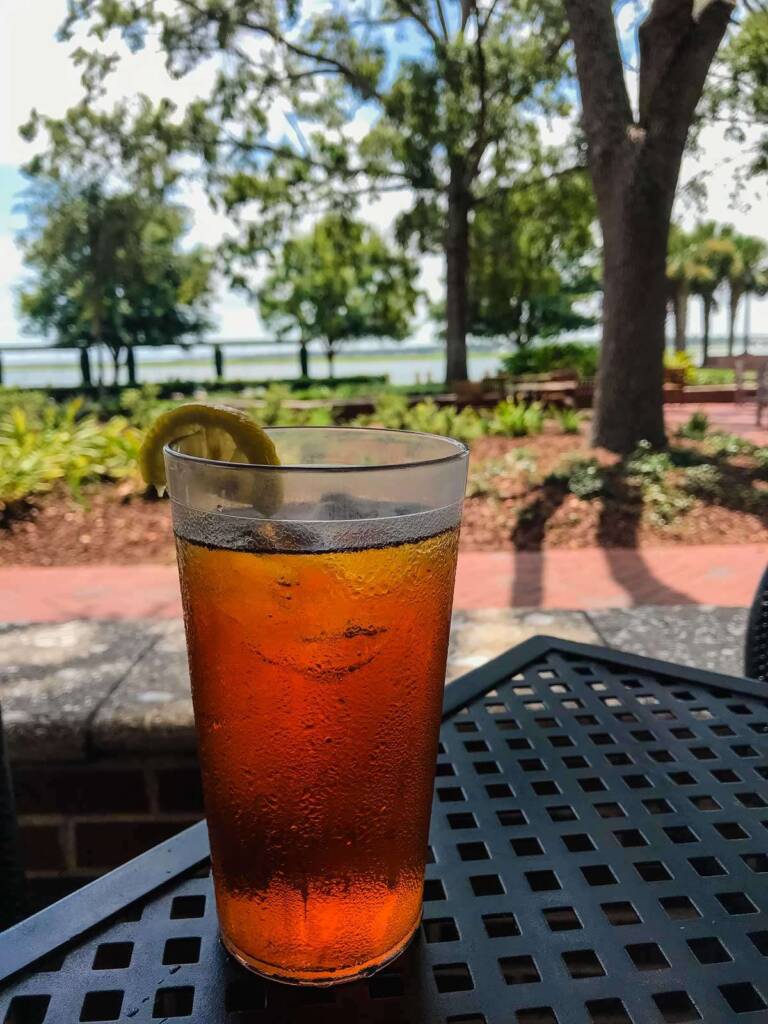 A popular favorite since 1986, Plum's has outdoor seating overlooking Waterfront Park and an indoor dining area, and a host of Lowcountry favorites. The casual fare at Plum's includes gumbo, salads, shrimp and grits, burgers, and po boys.
Plan for lunch (or late lunch) here as Plum's is open daily from 11 to 4 on weekdays and 11 to 5 on the weekends.
A favorite "hidden" watering hole in Beaufort, Hemingway's is in the basement of a historic building on Bay Street, and the not-so-secret entrance is from Waterfront Park downtown.
While Hemingway's may be famous for their $1 jello shots at night, they also serve up a delicious lunch daily from 11 a.m. to 3 p.m. and a weekend brunch featuring such favorites as biscuits and sausage gravy.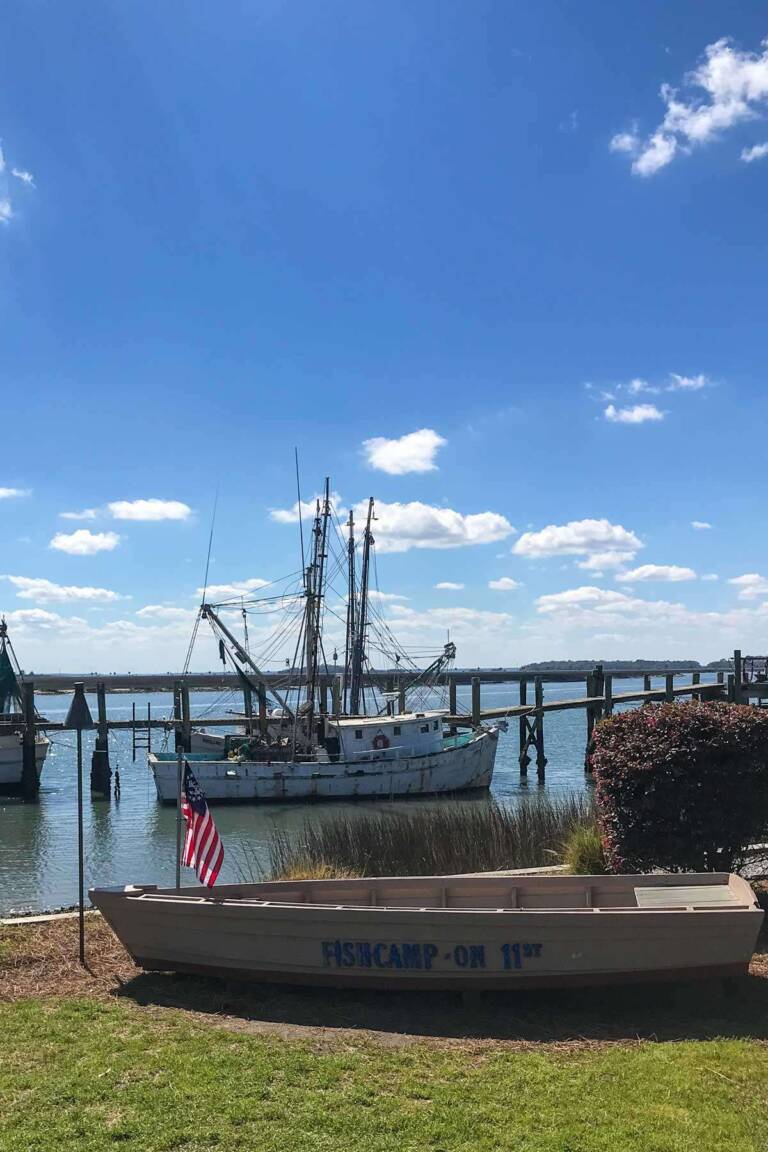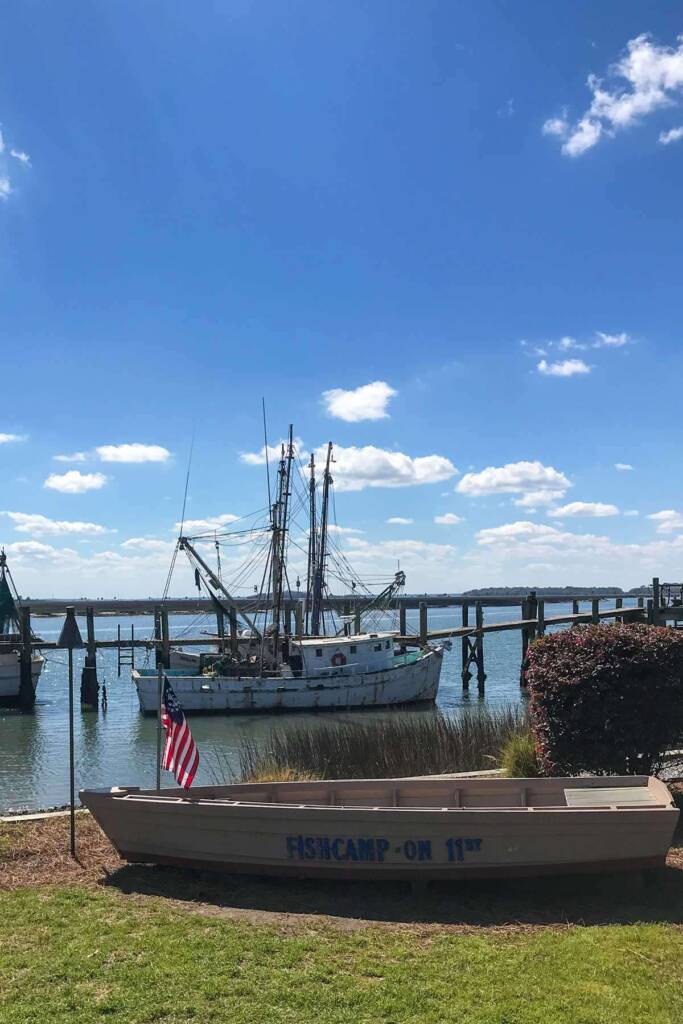 Just five miles from Beaufort's historic downtown, Port Royal is a quaint waterfront village and the home of Fishcamp on 11th Street, a casual seafood restaurant with unbeatable views. You will find yourself eating "shrimp off the boat" while looking at the boats, and kids love the outdoor swings on the restaurant's porches.
Menu highlights include shellfish towers, Lowcountry boil, and roasted flounder. Seasonal live music and oyster roasts make this a favorite spot for locals and visitors alike.
Located on West Street in the heart of Beaufort's historic district, Old Bull Tavern is a favorite among locals and a classic yet sophisticated watering hole. You'll find a changing seasonal menu of house-made pastas, gourmet pizzas, and entrees, including seared salmon, grilled pork chops, and duck breast in this cozy space.
An extensive cocktail, beer, and wine list are also available, and the Old Bull Tavern is open Tuesdays through Saturdays for dinner.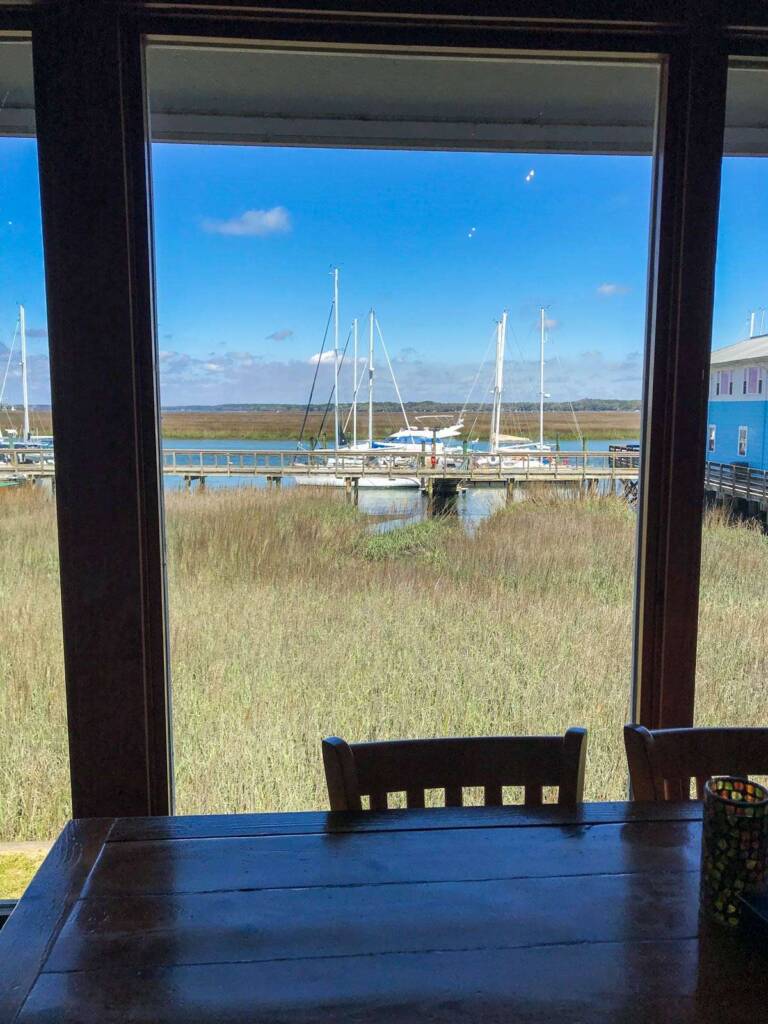 Just over the bridge from downtown Beaufort, the Dockside on Lady's Island overlooks Factory Creek and serves a wide variety of seafood, steaks, salads, and more.
This family-friendly dockside restaurant is a favorite thanks to beautiful views, convenience to Beaufort, fresh seafood selections, and decadent desserts. Screened porch and indoor dining are available daily from 4 p.m.
Located at City Loft Hotel in the historic district, this bright and cheery spot is open daily, serving single-origin coffee roasts and espresso drinks along with breakfast and lunch. This is a great quick stop while shopping and touring around downtown Beaufort.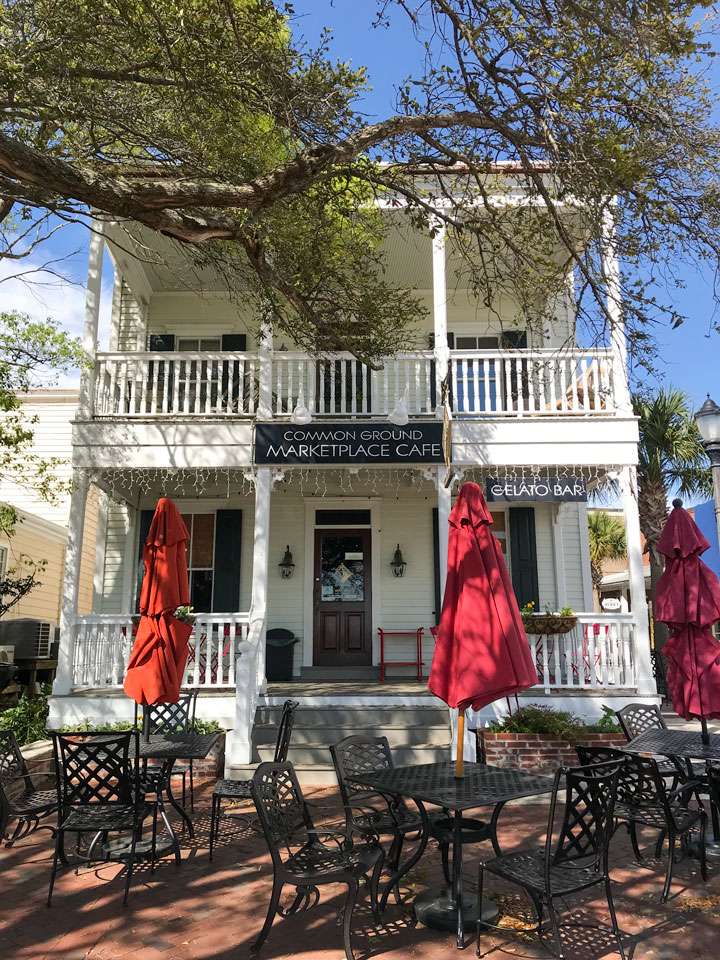 Another spot where you can get your caffeine fix (along with some freshly baked pastries, quiches, and grilled sandwiches) is Common Ground in the historic district. The shop is open daily from 8:30 to 4:30 and offers takeout and catering options as well.
A healthy menu of smoothies, wraps, juices, and grab-and-go items is available at this popular downtown spot with a quaint, neighborhood vibe.
Baked goods and coffee are available as well, Tuesdays through Saturdays. This is a great spot for visitors looking for vegetarian and gluten-free choices as well.
Located on Harbor Island, 15 miles from downtown Beaufort, the "JCT" is a local favorite and a rustic watering hole with stunning views and delicious seafood; go early during the summer months as they do not take reservations and the wait will be long for this popular, casual spot.
They are open daily from 11 a.m. to 10 p.m., and menu favorites include Frogmore stew (a Lowcountry specialty made of shrimp, sausage, potatoes, and corn), crab cakes, and surf and turf. Be sure to try one of the signature cocktails while enjoying a view of the ocean from the deck.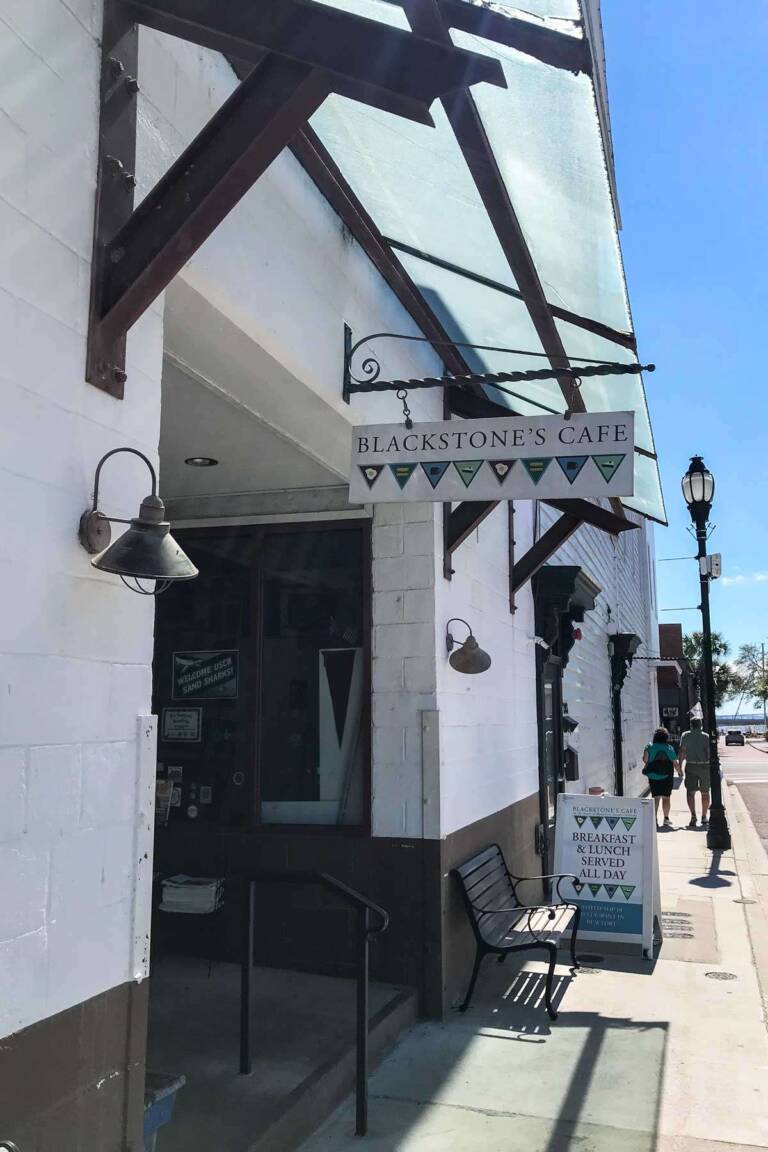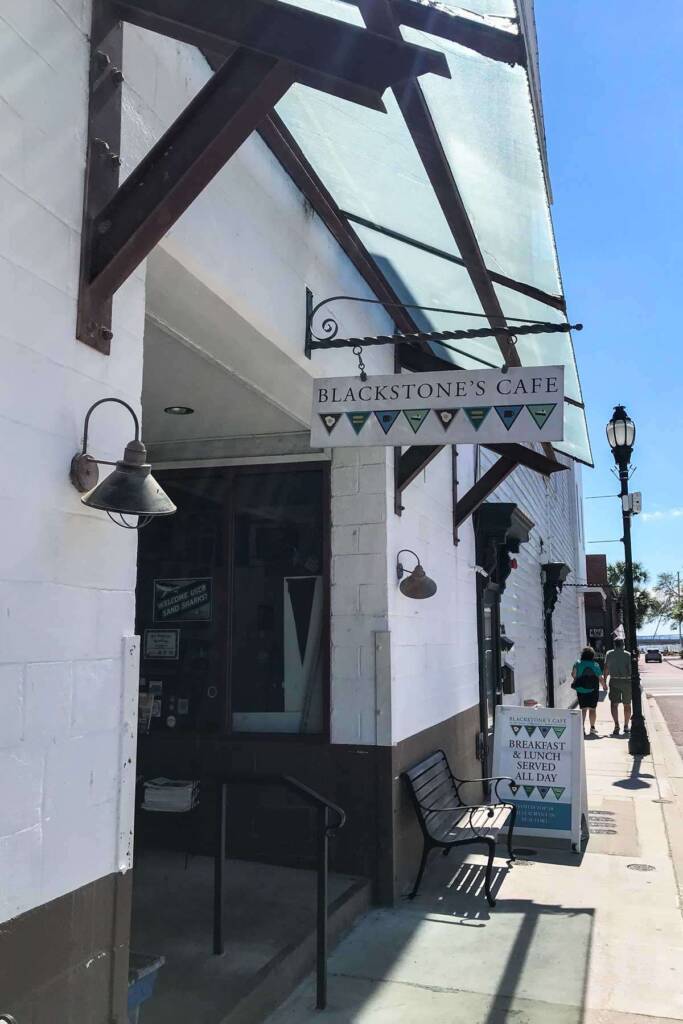 For more than 20 years, Blackstone's Cafe has been a favorite in historic Beaufort for breakfast and lunch. Locals gather here amongst the visitors to savor omelets, shrimp and grits, hot Reubens, patty melts, and more. The patio is pet-friendly, too, if you want to bring your four-legged family members along!
If you are craving tacos, hit up Lost Local on Bay Street. They are open Wednesday through Sunday and be sure to try their spin on a locally inspired taco, the Deep South Gullah, with barbecue pork, collard greens, bacon jam, and mac and cheese.
A fixture in downtown Beaufort for 20+ years, Luther's is open daily for lunch and dinner, serving burgers, pizzas, steaks, and more. Live music and karaoke nights also make Luther's one of the busiest bars downtown—expect a fairly high decibel level here!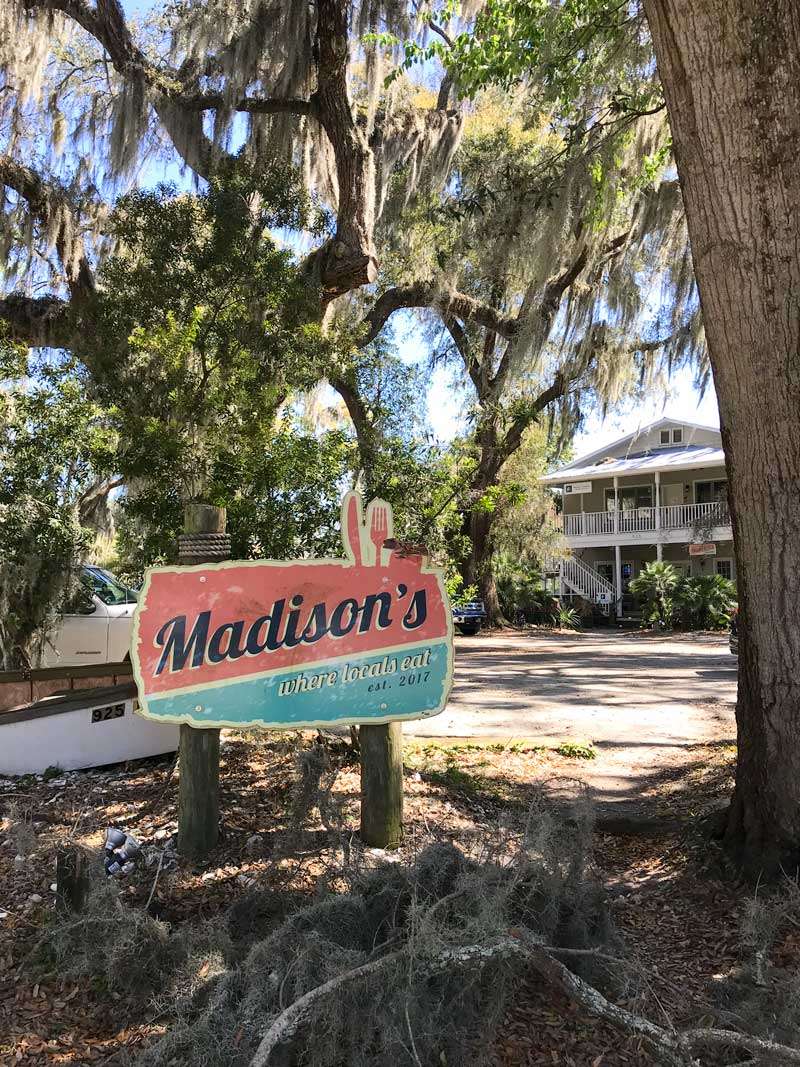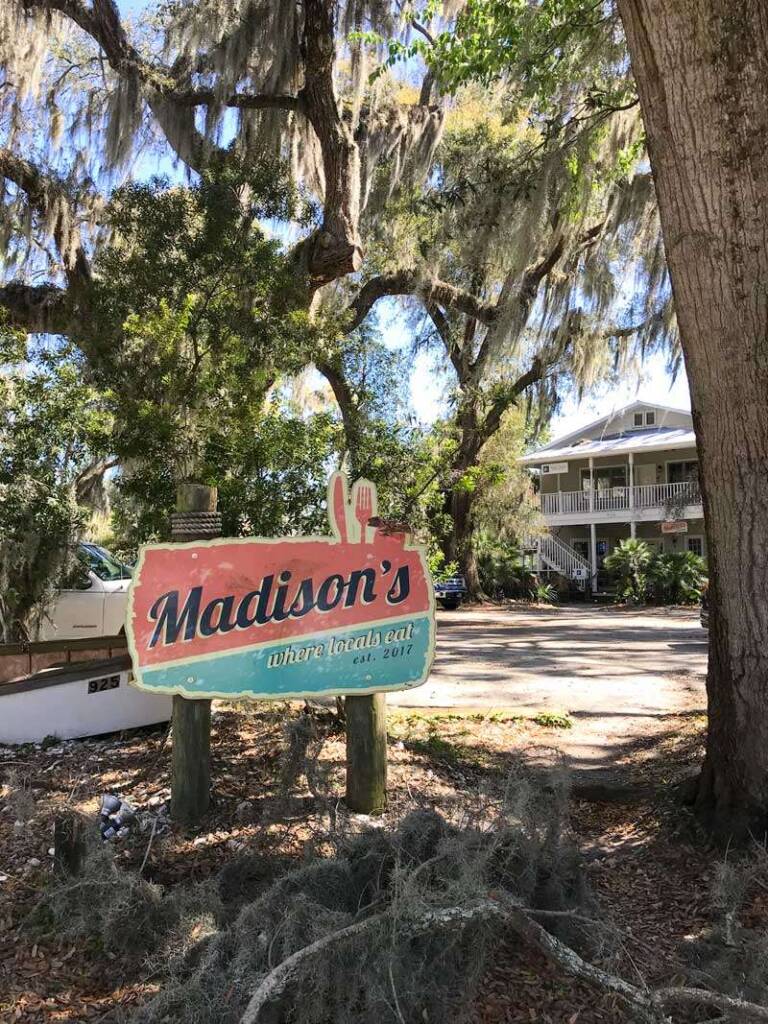 This family-owned spot in Port Royal, tucked beneath moss-draped oak trees, is a great choice for fresh seafood. Menu highlights include everything from fried baskets to tuna tartare and oysters on the half shell.
There are also plenty of options for the non-seafood fans in your group, including burgers (veggie, vegan, and beef), club sandwiches, and salads. (Closed Sundays and Mondays.)
This small and homey spot is open weekdays for lunch only, but it is the perfect way to get your "Greek fix" in Beaufort. Featuring authentic favorites such as pastitsio, gyros, and (of course) baklava, this off-the-beaten-path gem is worth a visit.
The view from Magnolia cannot be beaten; this quaint breakfast and lunch spot overlooks the Beaufort River with both indoor and outdoor seating, just a few blocks from the main retail district downtown.
Enjoy a leisurely brunch for lunch here Wednesdays through Sundays, with crepes, salads, soups, and a wide variety of sandwiches options, along with the always popular $3 mimosas.
Tucked out of the way in a small shopping center, Papaya is one of the best places in Beaufort for sushi. They are closed on Mondays but serve delicious hand rolls and many Thai favorites for lunch and dinner every other day of the week.
It's hard to walk past this historic district restaurant without stopping, thanks to the mouthwatering aroma of Southern barbecue. Q also has some outstanding options for those who don't care for barbecue, including a fried flounder sandwich, burgers, and quesadillas.
The kitchen and bar open daily at 11 a.m., and a bulk rate menu is great for pickup orders to feed a large crowd.
Less than two miles from Beaufort's downtown is this family-style, comfort-food favorite serving breakfast, brunch, and lunch.
The crab cake benedict, shrimp and grits, and fried green tomato BLT at Red Rooster Cafe are some of the most popular items, and they also serve burgers, paninis, salads, and more at an affordable price point. This is a popular spot, so be prepared for a wait.
A Port Royal favorite for steaks, The Black Dog Grill is open Wednesday through Saturday for dinner starting at 5 p.m. A changing and seasonal menu features the best cuts of beef along with pasta and seafood, as well as the not-to-be-missed shellfish starters. Call in advance for reservations as the restaurant only has 40 seats (which fill up quickly!)
This St. Helena Island spot is popular with tourists on the barrier islands as well as Beaufort natives, thanks to its extensive menu and welcoming, casual atmosphere. While the seafood entrees are often the most popular, the pasta, ribs, and steaks are all delicious, and there are plenty of kids' options, too.
The brunch choices include the popular Frogmore Shrimp Pot, a crab cake sandwich, and a hearty egg breakfast known as the "Devil's Mess." (Closed Sundays and Mondays).
Whether you're looking for a quick meal or an upscale dining experience, there's a restaurant on this list for you. So get out there and explore the amazing food in Beaufort!