Dreaming of a beachside vacation with plenty of southern charm? Beaufort, South Carolina might just be your perfect match. This coastal town has a wide selection of beaches, parks, trails, historic homes, and fun restaurants. Here are the best things to do in Beaufort.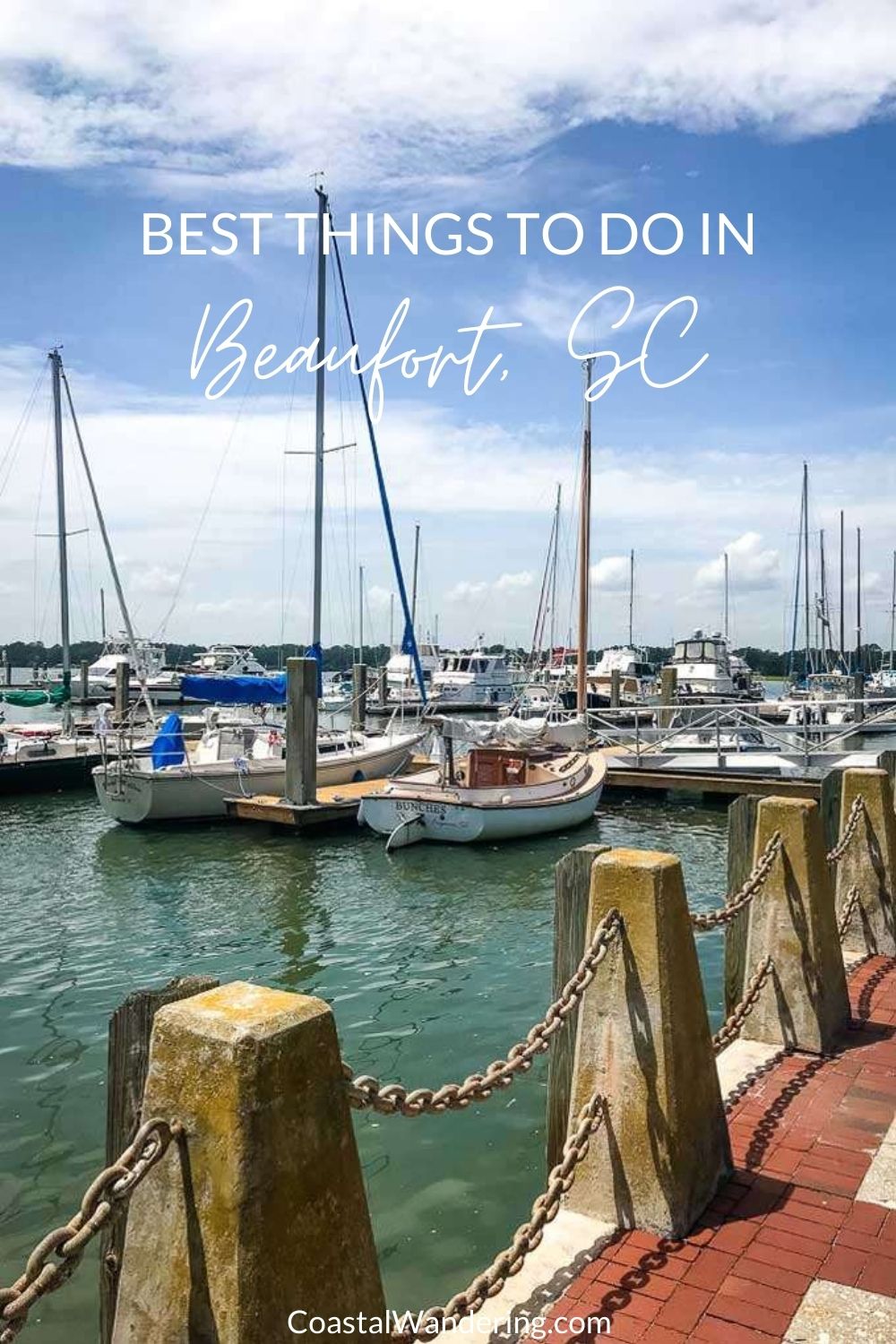 Not to be confused with Beaufort, North Carolina (pronounced BOH-fert), you'll find this Beaufort (pronounced BEW-fert) in South Carolina. It's nestled right into the heart of the Sea Islands and South Carolina Lowcountry between Charleston, SC and Savannah, Georgia. Beaufort occupies most of Port Royal Island, as well as parts of Lady's Island.
Beaufort is the second oldest city in South Carolina and among the oldest in the United States. And while it was officially chartered in 1711, its history dates back to the early 1520s when the Spaniards and French were exploring the surrounding region.
Calling it a historic town is a bit of an understatement. Today, 304 acres of this charming coastal town have been designated as a National Historic Landmark.
And with its spectacular historic architecture, beautiful coastal views and nearby beaches, it's not surprising that Beaufort has been featured in plenty of popular movies and magazines. The Big Chill. Forrest Gump. Something To Talk About. The Prince of Tides. They were all filmed here.
There's a reason why Southern Living named it "Best Small Southern Town" and National Geographic Adventure named it "Top 50 Adventure Town"!
Want to see what all the fuss is about? Click here to search for the top hotels in Beaufort.
Not-to-Miss Things To Do in Beaufort, SC
Of course, the Beaufort area is a popular beach destination for its scenic views and southern charm. With a variety of beaches, parks, trails, historic homes, and fun restaurants to choose from, here are the destinations and attractions that you'll want to consider as you plan your coastal getaway.
Enjoy A Day In The Sun At Beaufort Beaches
With a few different beaches near Beaufort to choose from, you have your pick in the type of beach experience you're after. Here are the details you need to keep in mind about Beaufort's public beaches when you're planning your beach getaway itinerary.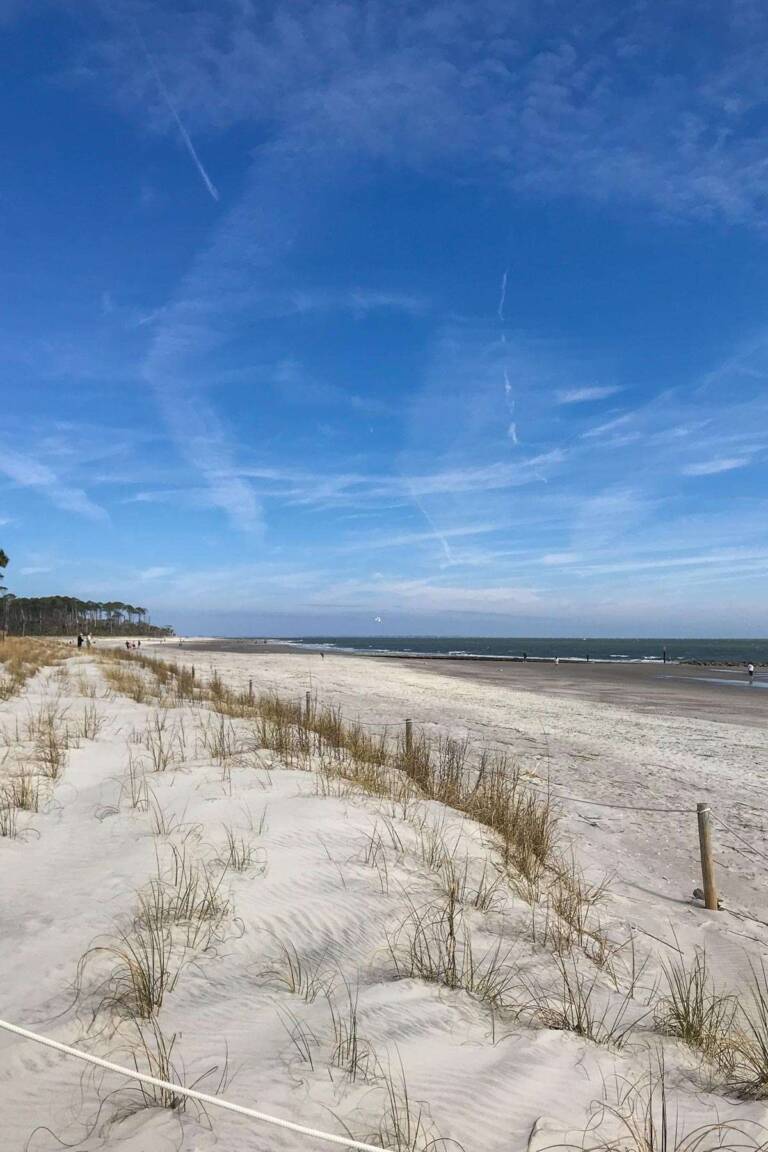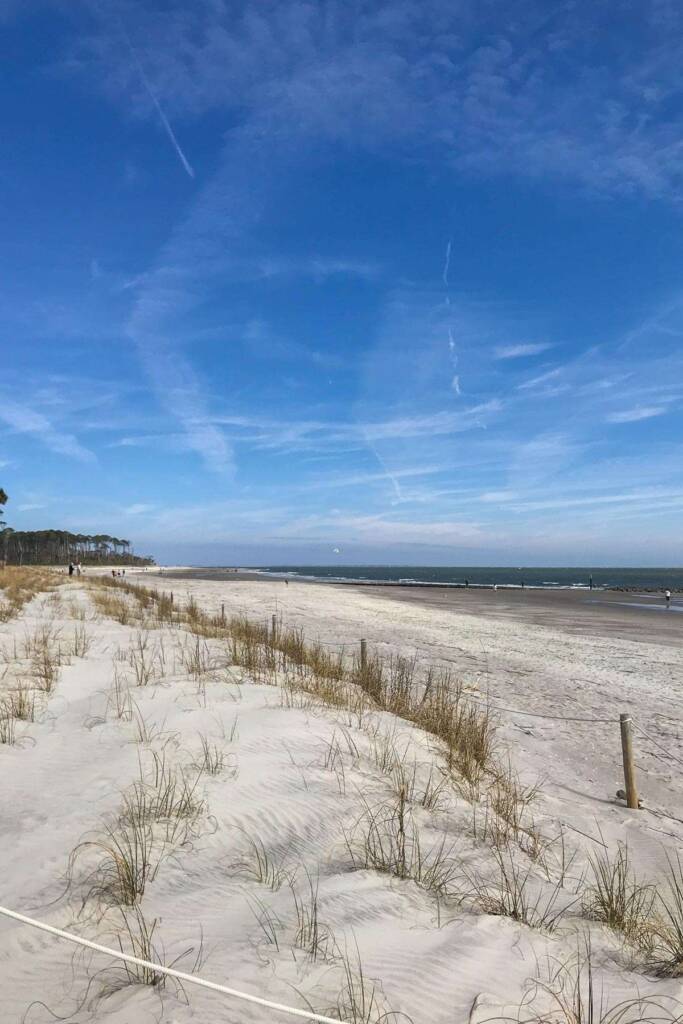 1. Hunting Island Beach
Hunting Island Beach is by far the most well-known and popular beach in Beaufort, South Carolina. Located inside the Hunting Island State Park, this beach boasts five miles of sandy, oasis-like shoreline. Due to its popularity with tourists and locals alike, this is the busiest beach in the area – the park sees about a million visitors through its gates every year!
If you're looking to take a dip in the water, Hunting Island Beach is the place to be. It's known for the best swimming in the area.
Of course, you're also likely to see local wildlife during your visit. Much like Hilton Head Island, loggerhead turtles frequent this area during the summer months for nesting season.
You'll also see a variety of shorebirds and seabirds during your beach time – it's a popular spot for them to feed, nest and rest during migration.
Hunting Island Beach keeps the same hours as the park. It's open daily from 6 AM to 6 PM, with extended closing at 9 PM during daylight savings time. Your park admission fee covers access to the beach.
That said, if you're traveling with a group and planning on visiting more than a couple of times during your stay in Beaufort, you may want to consider an annual park pass instead.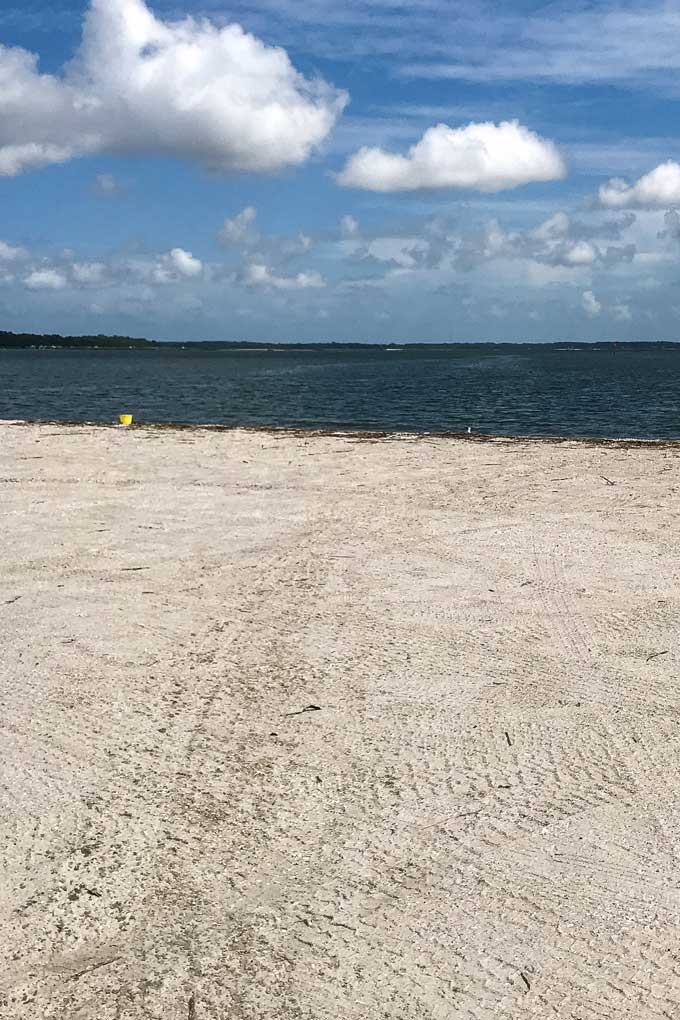 2. The Sands Beach
Looking for a beach that's close to downtown Beaufort? Look no further than The Sands. You'll find this free public beach (and its stellar river and estuary views) where Battery Creek meets the Beaufort River in Port Royal.
The Sands is a particularly great spot for soaking up the sun, taking a casual stroll along the shore, and hunting for shark's teeth. Just be sure to wear your shoes – there are sharp oyster shell clusters scattered along this beach.
Visiting for the view? Make sure to check out the four-story tall observation tower on the Henry Robinson Boardwalk. It's the best way to see the surrounding sights. The boardwalk is also a great spot for fishing.
Similar to Daytona Beach, The Sands is one of only a handful of U.S. beaches where you can drive your car out and park on the beach. Of course, be sure to check the tide schedule if you do. You wouldn't want to get stranded out there during high tide!
3. Land's End Beach
This is the beach to visit if you're looking for a quiet day away from the crowds. Land's End Beach is a favorite among the locals and it's notoriously difficult to find! This public beach is located down Martin Luther King Jr. boulevard on St. Helena Island, where the Port Royal Sound meets the Beaufort River.
Calling it a secluded beach might be a bit of an understatement. Access to the beach is a little tricky and there's only enough room for a small handful of cars to park along the road. There's no parking lot around here (unless you're traversing the rock embankment from the grounds of Fort Fremont).
Even so, this hidden gem might just be the perfect place to visit if you're craving a little quiet time at the beach.
Outdoor Fun Enjoying Beaufort's Parks & Trails
This coastal town offers plenty of opportunities to get outside and enjoy nature. No matter which part of town you're spending your day visiting, there's a variety of ways to take in Beaufort's spectacular views.
4. Hunting Island State Park
Hands down, this is South Carolina's most popular state park. And it's not just well-liked by tourists –plenty of land and marine wildlife love it too! Hunting Island State Park covers a span of about 5000 acres of South Carolina Lowcountry.
Besides the beautiful Hunting Island Beach, you'll find plenty of marshes and maritime forest acreage, as well as a saltwater lagoon and ocean inlet. As I'm sure you can imagine, this is a great place to visit if you're looking for some outdoor activities during your stay in Beaufort.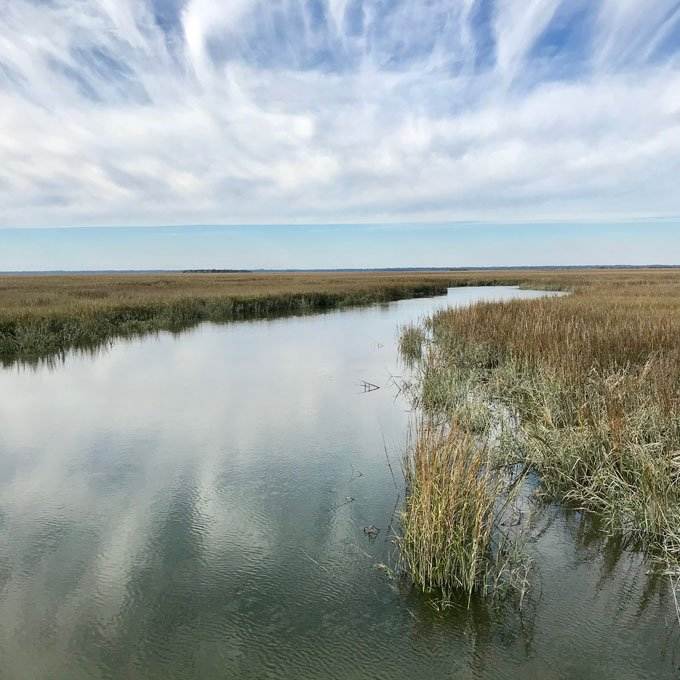 I took the photo above from a boardwalk over the marsh at the end of one of the trails. It was an easy walk from the parking lot and well worth it since it puts you right over the water in the middle of the marsh!
This park's trails are relatively short (the longest is 2.3 miles) and mostly ranked as easy, but they provide a fantastic way to enjoy the natural surroundings and wildlife. Particularly the live oaks and Spanish moss found in the maritime forest!
Further inland you should be able to find a variety of local wildlife, ranging from raccoons to alligators. And the marshes in this park are a great place to visit if you enjoy bird-watching – everything from painted buntings to herons frequent Hunting Island.
Just like the Hunting Island Beach, Hunting Island State Park is open daily from 6 AM to 6 PM, with extended closing at 9 PM during the summer months. There is a small fee for park admission and it covers access to the entire park, including the beach.
If you're traveling with a dog, you can bring your furry friend to this pet-friendly park as well. You'll just want to pay attention to signage, as there are a handful of restrictions when it comes to pet access.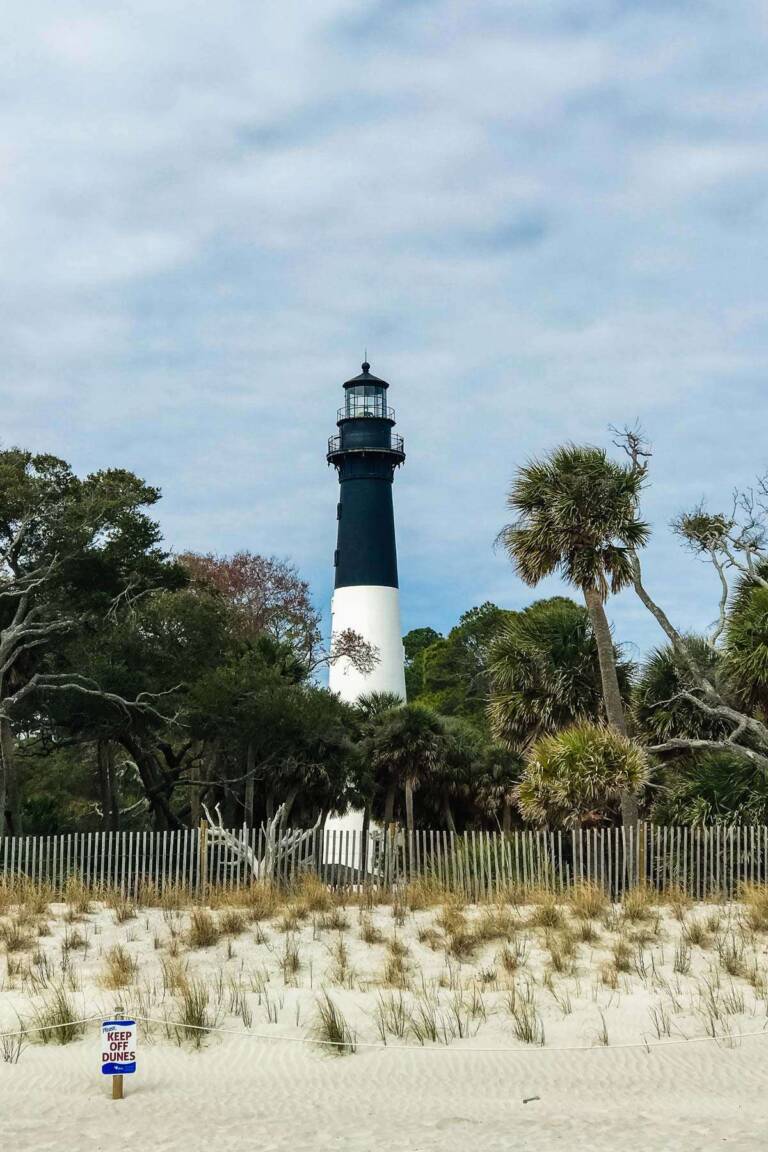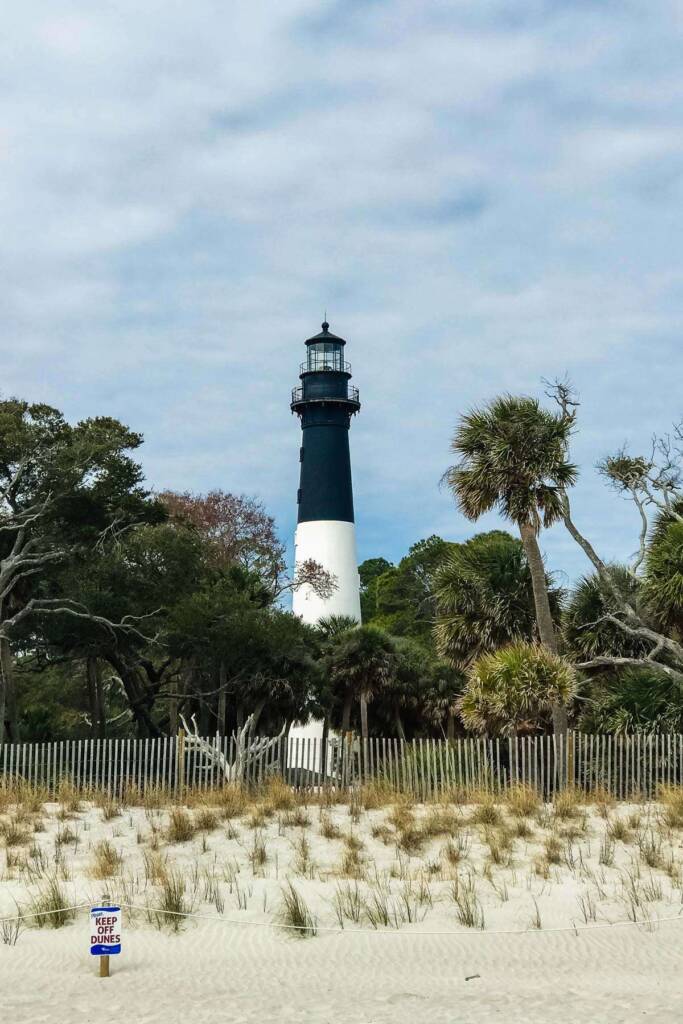 5. Hunting Island Lighthouse
While not technically an outdoor space, this is an excellent spot to view your coastal surroundings. And lighthouse lovers take note: Hunting Island Lighthouse is one of the few lighthouses in South Carolina that's open to the public (they say it's the only one, but the Harbour Town Lighthouse in Hilton Head's Sea Pines is also open to the public).
Hunting Island visitors can climb the 167 steps up to the top, where they'll stand 130 feet above the ground. Perfect for enjoying the sights of the South Carolina coast and nearby maritime forest.
Originally built in 1859, this lighthouse was destroyed during the Civil War and completely rebuilt in 1875. A neat little architectural detail of this lighthouse: it was constructed of interchangeable cast iron pieces, designed to be taken apart if the lighthouse ever needed to be relocated. Of course, this came in handy when beach erosion required it to be moved over a mile inland a few years later!
You'll find the Hunting Island Lighthouse open for climbing most days of the year, with the exception of Christmas Day and sometimes for bad weather. It does require a very small admission fee to climb to the top (in addition to your Hunting Island State Park admission), but the view is well worth the price. Make sure to double-check your times as you plan your visit – visiting hours vary slightly for peak and off-season.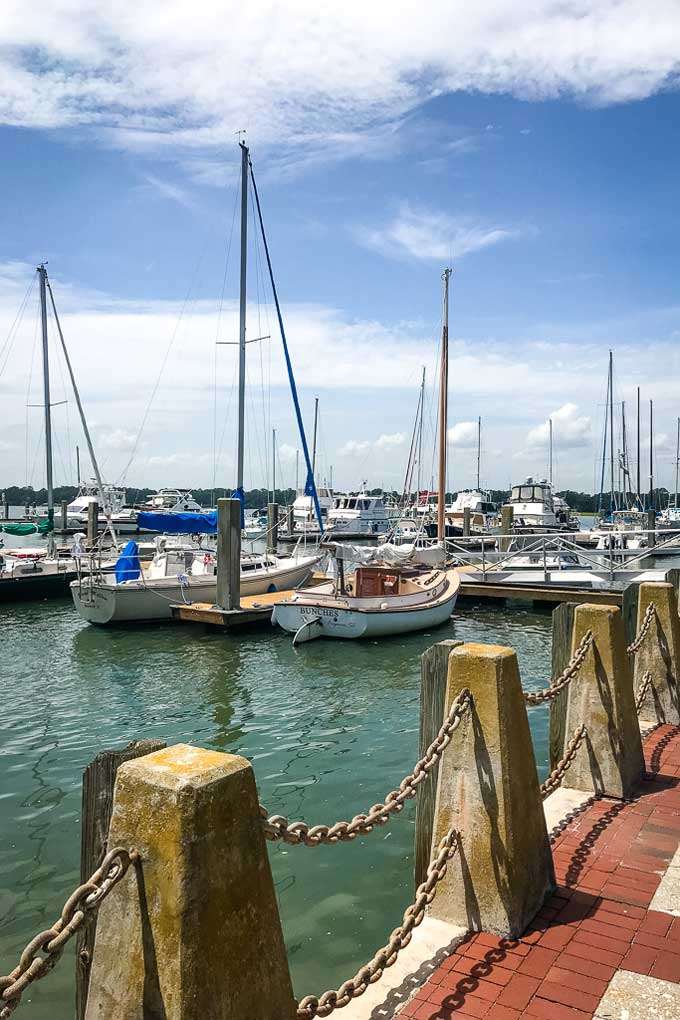 6. Henry C. Chambers Waterfront Park
This is the park to visit if you're planning a day in downtown Beaufort. Open for over 40 years, this park was named after the local Beaufort mayor that spent a good amount of his career pushing for the construction of this public green space. Henry C. Chambers Waterfront Park now serves as both a local marina and free local spot to enjoy Beaufort waterfront views in the downtown core.
Today, tourists and locals alike can enjoy the 7 acres of picturesque, dog-friendly park in a number of ways. The walking paths offer a great opportunity to take in the live oaks and palmettos, younger visitors enjoy the waterfront playground, and there's plenty of room to enjoy a laid back picnic in the park.
Amenities include plenty of benches to lounge on while taking in views of the harbor, safe drinking water, and restrooms. You can also rent kayaks for a Beaufort kayak tour at the marina. Park access is completely free (there are pay stations for parking).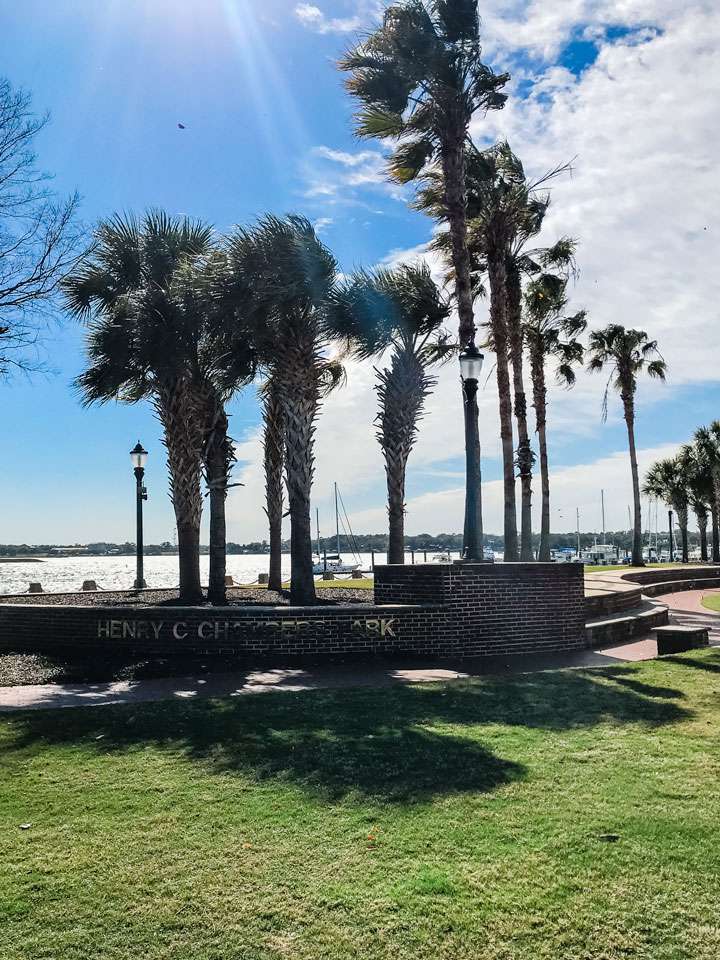 7. Spanish Moss Trail
You'll find this awesome trail located a little way outside the city of Beaufort, in northern Beaufort County. With over 10 miles of paved 12-feet wide paths and six parking trailheads to choose from, this is a fun and accessible way to experience the Lowcountry wilderness.
Open to pedestrians and non-motorized transportation, this would be a great place to stop if you're traveling with your bike, if you're an avid runner, or to take your canine friend on a leashed walk. And as far as trailside amenities go, you'll find a couple of restrooms on-site.
If you're looking for beautiful marsh and coastal views – not to mention the local wildlife – then you'll certainly find it on this trail. You can visit the Spanish Moss Trail daily between dawn and dusk for free.
The Top Beaufort Restaurants You Need To Try
A vacation isn't really a vacation until you've enjoyed a local cocktail and snack. Here's a sampling of Beaufort restaurants to try. Here are the best places to stop while you're in town – especially if you love seafood!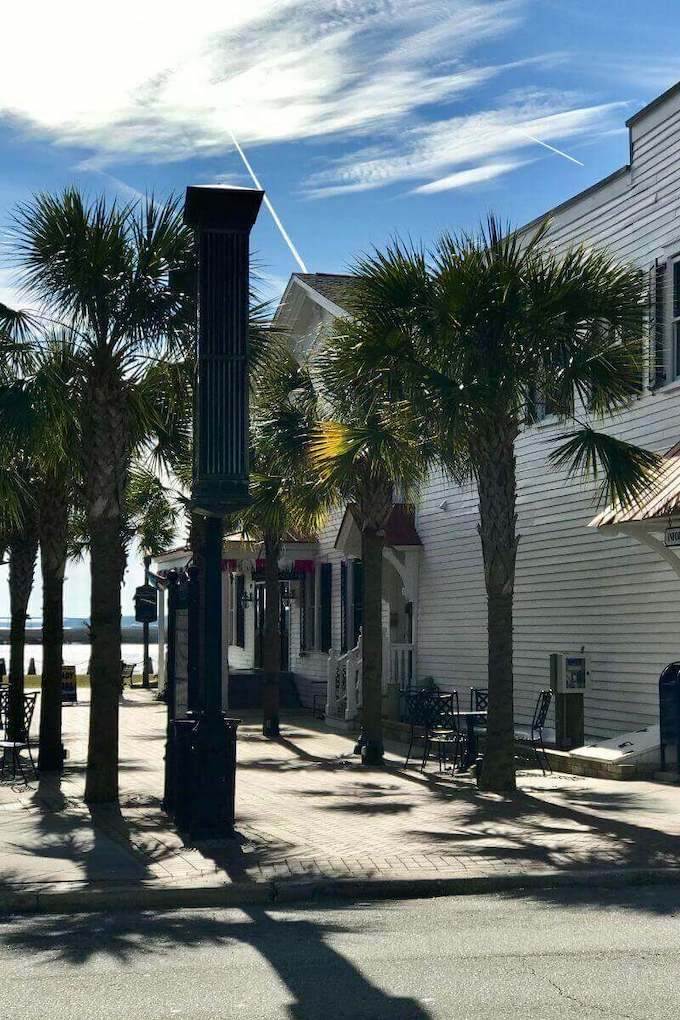 8. Plums Restaurant
You'll find Plums Restaurant just a short walk from the Henry C. Chambers Waterfront Park on Bay Street in historic downtown Beaufort. Stop in to sample local seasonal goods from nearby farms and seafood suppliers, all served with creative Lowcountry flare.
Seafood lovers will be happy to see dishes like fresh on-the-half-shell oysters, fried oysters, and the fresh shrimp and oyster tower. Likewise, you'll spot Southern classics like a traditional Lowcountry boil, shrimp & grits, pan-seared crab cakes, and gumbo. And if seafood and Southern cuisine isn't to your tastes, Plums also has a healthy selection of burgers and salads.
No need to go the extra mile in planning your visit to Plums either. They're open every day of the week from 11 AM to 9 PM. Be sure to ask for a table outside and you'll enjoy a view of Waterfront Park with your relaxing lunch or dinner!
9. Breakwater Restaurant & Bar
Here's another Beaufort restaurant that features a menu guided by local seasonal ingredients. Breakwater Restaurant & Bar has made it their mission to source locally whenever possible. You'll find this gem located in the center of Beaufort's National Historic District. Expect a chic, modern take on even the most traditional Lowcountry dishes on the menu.
You'll find beautiful seafood plates like tuna crudo and spicy calamari. If you're stopping by for a little snack try the petite steak or diver scallops. And if you're sticking around for a full meal, you'll have a selection of signature entrees like filet mignon, Scottish salmon or blackened Mahi. Most importantly, make sure to save room for dessert – they serve house-made bourbon ice cream!
The Breakwater kitchen is open Monday through Saturday from 11 AM to 9:30 PM and the bar is open even later. If you're visiting Beaufort on the weekend, make sure to take note that Breakwater is closed on Sundays – plan your visit accordingly!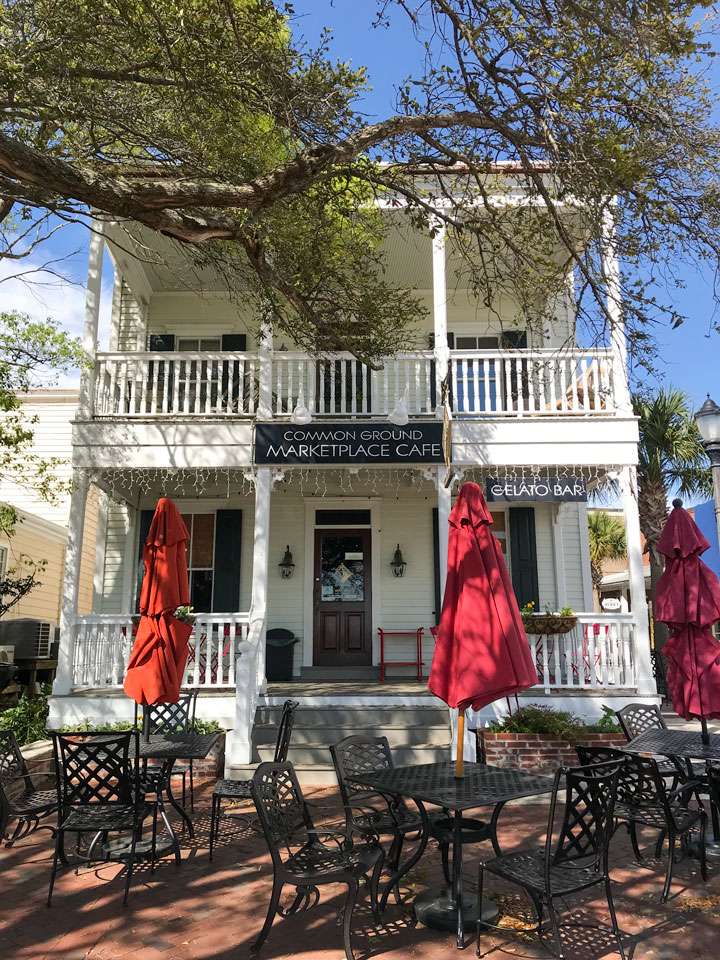 10. Common Ground
If you're looking for a pick me up, check out Common Ground coffee shop. They serve great coffee, breakfast and sandwiches from their beautifully remodeled building overlooking the waterfront.
Don't forget to try a freshly baked pastry or a Turtle latte from the coffee bar. Lunch options include flat grilled sandwiches, salads. They also have smoothies and gelato!
11. Blackstone's Cafe
If you're exploring downtown, you'll find Blackstone's Cafe tucked away on a little side street. They serve breakfast and lunch all day, so it's the perfect place to stop in between shopping and wandering through the historic district.
12. Wren Bistro & Bar
Whether you're stopping by for lunch or dinner, Wren Bistro & Bar offers a laidback vibe right in the heart of the historic downtown core. Plenty of locally grown and sourced ingredients, as well as a great selection of microbrews and wines, make this a great place to stop no matter whether you're in the mood for a meal or to simply enjoy a drink.
If you visit at lunchtime, you'll have a choice of dishes like shellfish bisque, toasted pecan and cranberry chicken salad, Lowcountry cobb salad, crispy fish sandwich, or their Southern Tier 11 fried green tomato dish. Visiting a little later? Expect to see a variety of sharing plates like the wild mushroom flatbread, as well as mains like crispy flounder, Carolina shrimp n' grits, and Mahi & shrimp served with a crispy grit cake.
Wren is open Tuesday through Saturday and closed on Sunday and Monday. Lunch runs from 11 AM to 3 PM, the "In Between" from 3 PM to 5 PM, and dining hours are from 5 PM to 10 PM. If you have your heart set on a particular menu, make sure to time your arrival properly.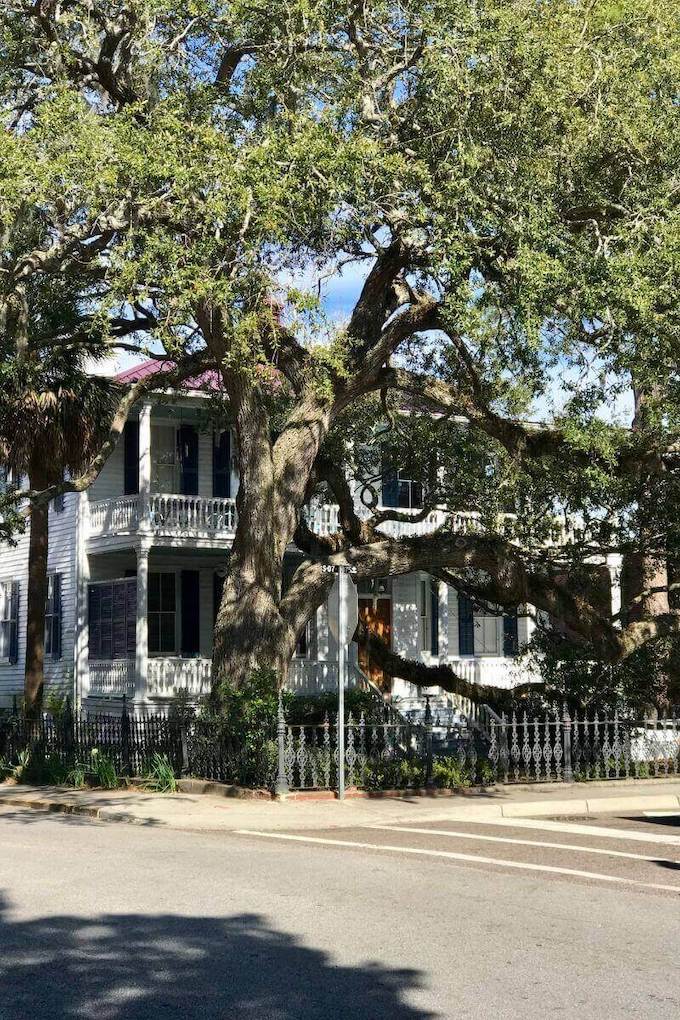 Tour Around The Beautiful Beaufort Historic District
In a town as old as Beaufort, it's not surprising that there are plenty of historical attractions to take in, many are in the National Register of Historic Places. In fact, the entire downtown area has been designated a historic district by the National Trust for Historic Preservation.
It might be hard to pry yourself away from the beach, but these sights in the historic district of Beaufort are a must-see. If you're a history buff be sure to plan a walking tour or carriage ride to see the historic sites!
See carriage tours and other historic tours here.
13. Beaufort History Museum
The best place to get an overview of Beaufort's rich 450-year history is the Beaufort History Museum. It covers the founding of the city and surrounding area through its role in the Revolutionary War, the Civil War and Reconstruction.
This is also a good first stop as guests can pick up maps and information on other attractions at the attached visitor center.
14. St. Helena's Anglican Church
You'll find St. Helena's Anglican Church located in the historic district of Beaufort, just a short walk from the Henry C. Chambers Waterfront Park.
This colonial parish was originally established as an extension of the Church of England. Their congregation dates back to 1712 and the first church was built in 1724, making it one of the oldest churches in America.
As you might expect, this church has a colorful history of uses, including time spent operating as a Union troop hospital during the Civil War. Its current facade dates back to 1824.
Churches don't always make the top of the list for must-see vacation attractions, but this church is worth a stop for history junkies and architecture buffs.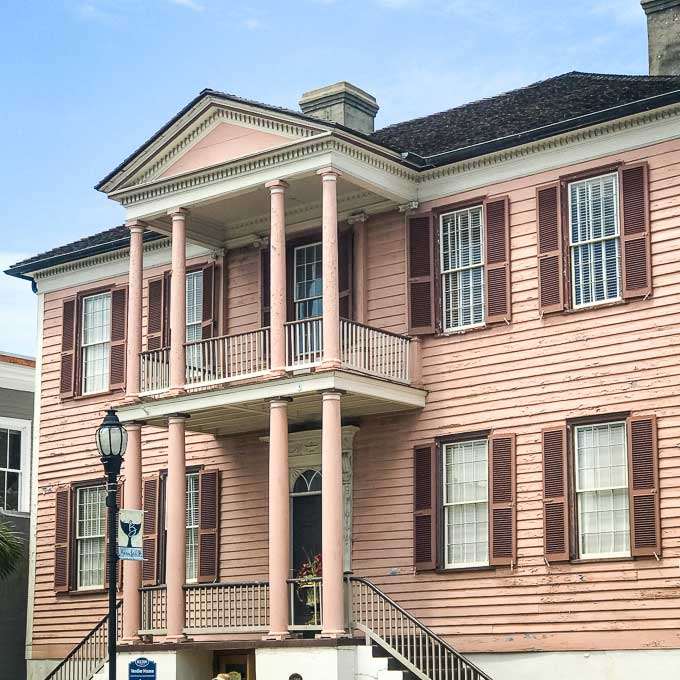 15. John Mark Verdier House
If you've been following our travel guides for a while, you'll know that I love a historic house museum. And this downtown Beaufort attraction is no exception. The Federal style mansion was built in 1804 and was occupied by Union soldiers during the Civil War.
John Mark Verdier House offers three primary museum exhibits. The first of which focuses on a Beaufort resident by the name of Robert Smalls, an escaped slave and Civil war hero who was the first African American to serve in the U.S. Congress in 1875.
The second exhibit showcases a collection of Civil War-era photos. And the third exhibit covers the Beaufort Volunteer Artillery, which fought in both the American Revolution and the Civil War.
16. Beaufort National Cemetery
For more war history, you can visit the Beaufort National Cemetery on Boundary Street. The cemetery is run by the United States Department of Veterans Affairs and includes Union and Confederate interments from the Civil War and veterans from every major American conflict since then.
The cemetery is listed on the National Register of Historic Places and includes a monument to unknown Union Soldiers that was erected in the 1870s.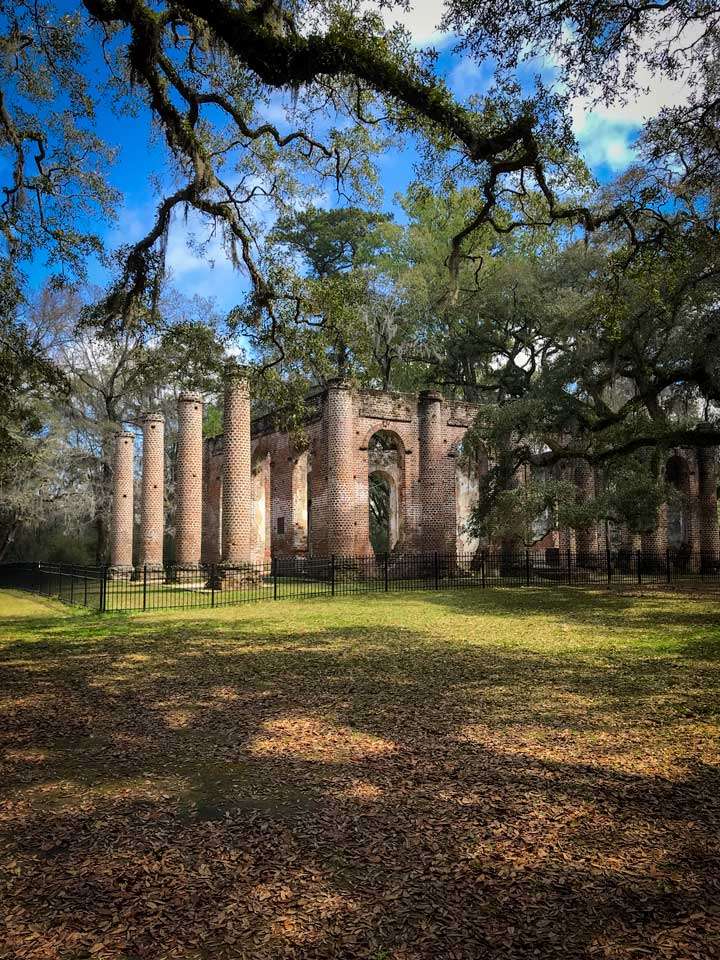 17. Old Sheldon Church
Although it's a short drive outside of Beaufort, the Old Sheldon Church is a scenic stop for photography and history buffs. Originally built in the 1700s, the church ruins are set among live oaks dripping with Spanish moss.
Beaufort, South Carolina Offers Something For Every Traveler
Whether you're in town for a quick minimalist weekend getaway, a week-long beach vacation, or a Lowcountry day trip, these amazing local attractions will keep your time in Beaufort varied and fun!
With three different public beaches to visit, a variety of local historical sites, and plenty of great restaurants to enjoy the local seafood, there are plenty of ways to enjoy your time in this quaint coastal town.
Ready to start planning your vacation in Beaufort, South Carolina? Start searching for the best hotels here.