Looking for a beach resort with plenty of activities on and off the beach? Atlantis has it all - incredible hotels, pools, restaurants, and entertainment venues. And it's home to the world's largest open-air marine habitat and a fantastic water park.
Here are 31 amazing things you can do in Atlantis Bahamas.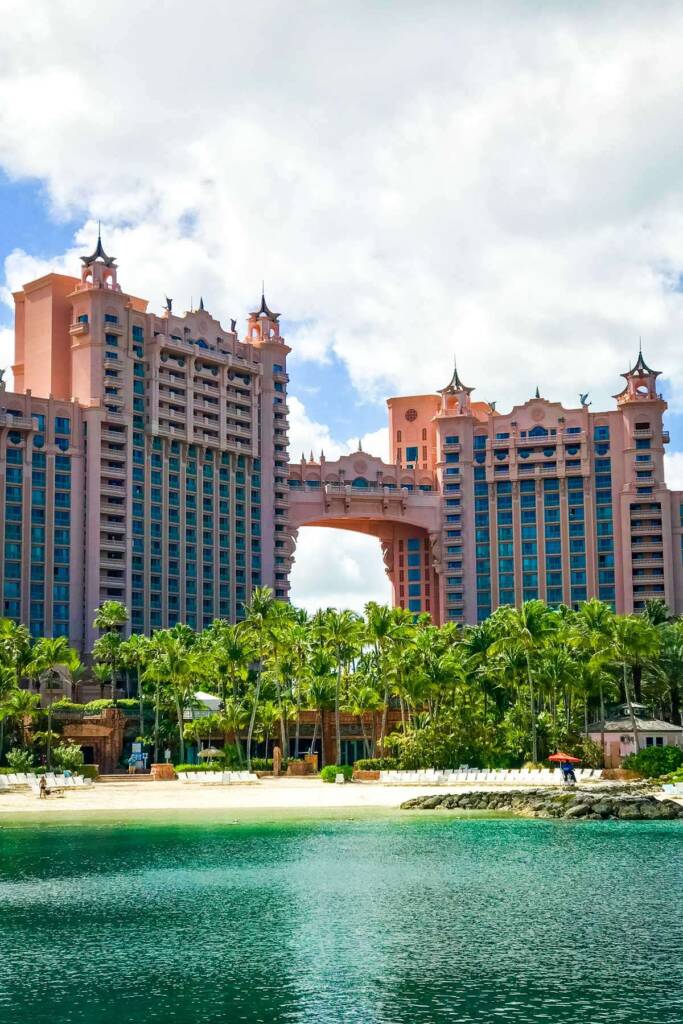 Atlantis is one of the most well-known beach resorts in the Caribbean. Whether you're looking to stay at one of the resort hotels or explore with a day pass, there are plenty of beautiful beaches and activities to do here.
Where is Atlantis in the Bahamas? Atlantis is located on Paradise Island, Bahamas. If you like to explore, Atlantis has 5 miles of beautiful beaches, restaurants with tempting menus, several pools, and private cabanas which allow you to relax in style.
Here are 31 top picks for things to do to have the time of your life in the Bahamas.
Miles of Bahamas White Sand Beaches
The Bahamas offer some amazing white sand beaches to make you feel transported into paradise. The beaches at Atlantis Paradise Island are absolutely gorgeous - you'll definitely want to spend some time checking out all the options.
There are several beaches to choose from on Paradise Island, including Cove Beach and Paradise Beach. Here is the Atlantis resort map showing all of the beaches around the island.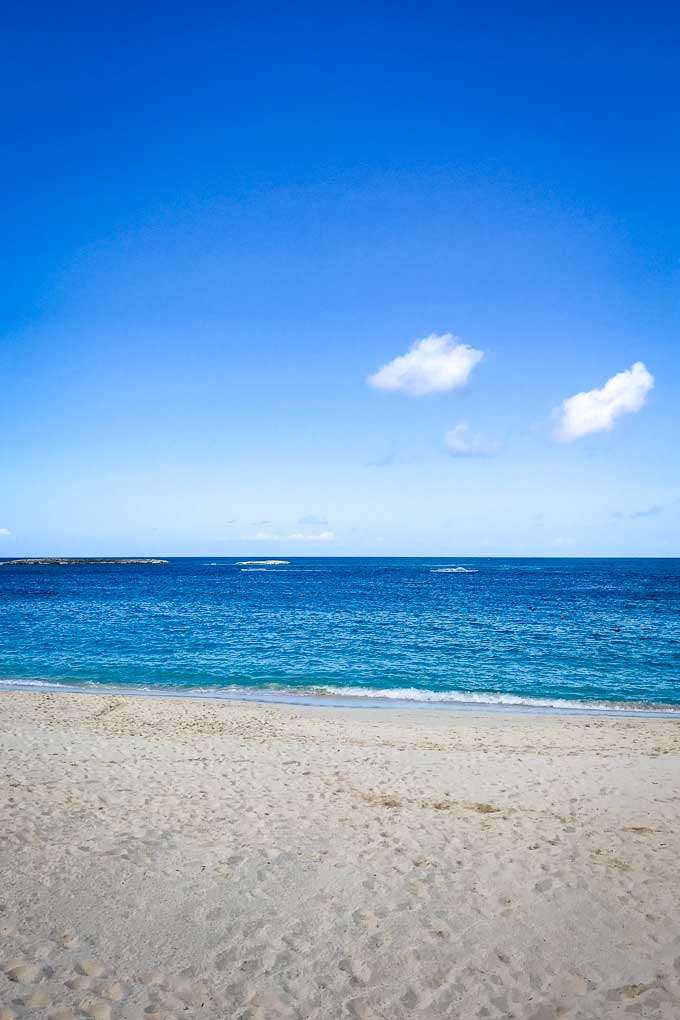 Visit the Aquaventure Water Park
At 141-acres, Aquaventure Waterpark is home to an array of water slides, a river rapids ride, and lazy river ride. Choose a thrill ride like The Leap Of Faith or The Abyss that drops you 200 feet into a lagoon. Or tone it down at Spashers kids pool.
And there are 20 swimming areas at 11 different pools - from adult only to family-friendly - throughout the resort.
Get Out There and Swim with Dolphins
Atlantis' Dolphin Cay is one of the world's largest and most complex marine environments. Yes, it's touristy. But swimming with dolphins is one of those bucket-list activities that you'll never forget.
You can even become a trainer for a day and get a behind-the-scenes tour of the animal hospital. The Swim in Wonder and Dip' N Discover encounters are a must-do for dolphin fans.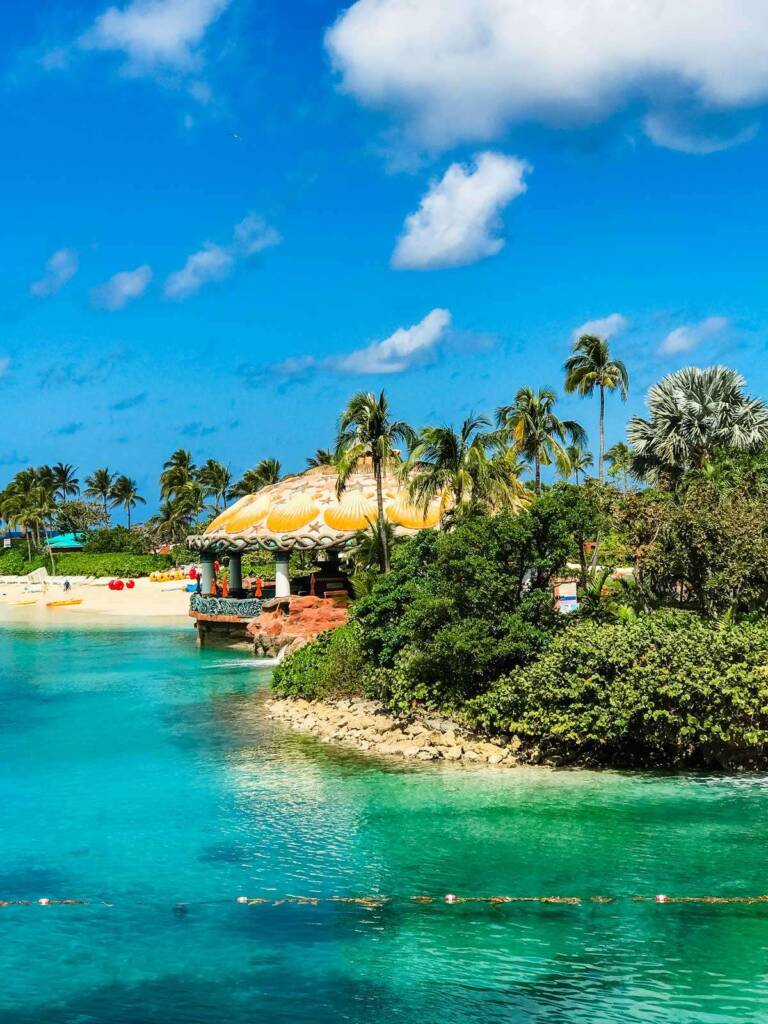 Explore Downtown Nassau
While you're in the Bahamas, don't miss Nassau's downtown area. Here you'll find historic architecture, luxury shops and great restaurants. Many restaurants even have an outside section where you can sit and people-watch while enjoying your meal.
As you walk through town, there are also plenty of murals, art galleries that display local artwork along with shops that carry souvenirs and other trinkets.
Have a Stroll on The Queen's Staircase
Climb The Queen's Staircase on a walking tour of Downton Nassau. The 66 steps are located in the Fort Fincastle Historic Complex. The staircase built in the 1790s and later named for Queen Victoria have become a significant landmark. Be sure to explore the fort and its panoramic views while you're there.
Taste the Local Foods
A great way to understand any culture is through its food, so try some local dishes. Head to a locals' favorite place for lunch or dinner to get an authentic experience. You can find places like these through tourist offices or by asking your hotel concierge where they'd go for a home-cooked meal.
Or check out Island Food Tours to explore the culture of the island and try some of the Bahamian specialties.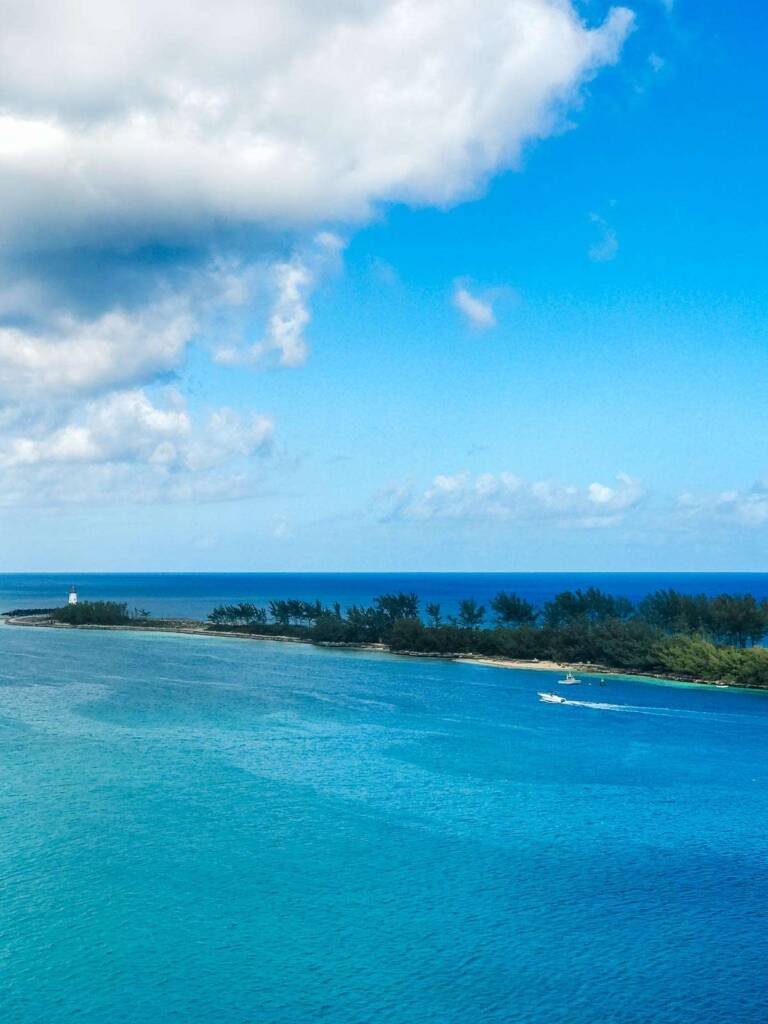 Go Jet Skiing
Jet skiing is a great way to see, and get around, some of Paradise Island's stunning natural scenery. Jet ski rentals are available at different marinas, and tours range from short rides to all day.
You can also take a jet ski tour to Swimming Pigs Beach. Either way, it is sure to be fun for people of all ages!
Snorkel the Ruins of Atlantis
Explore the ruins in the protected environment of Ruin Lagoon. This snorkeling adventure takes you through the 2.7 million-gallon marine exhibit featuring the underwater ruin of the lost city of Atlantis. You'll see a variety of colorful fish, aquatic animals and other marine species. The lagoon is also home to spotted rays, jacks, snappers, and spiny lobster.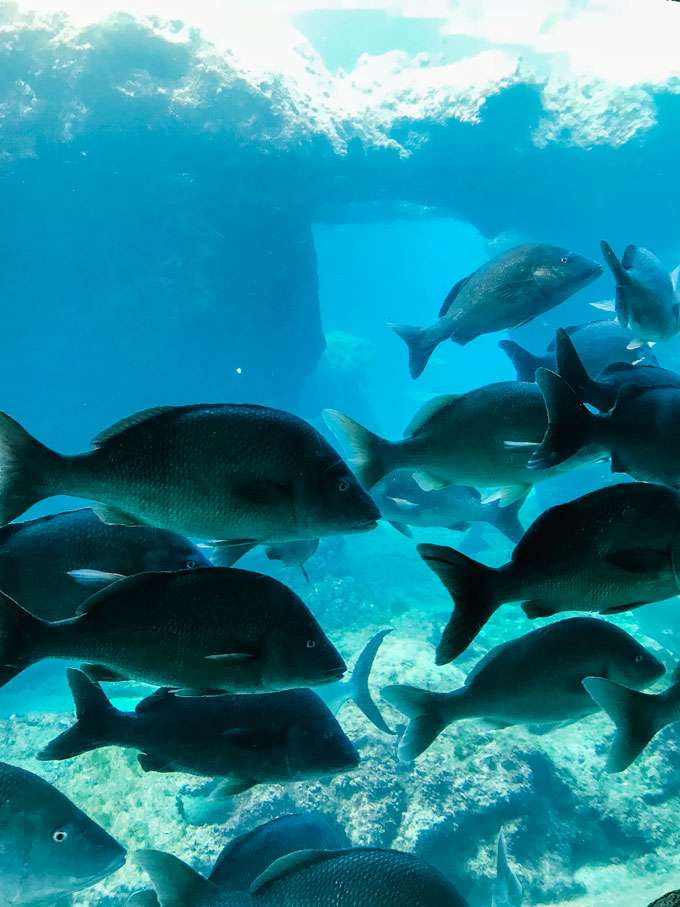 Try Scuba Diving at Paradise Island
If you're looking for a unique experience while visiting Paradise Island, a day of scuba diving might be your ticket. Several outfits offer boat and shore dives around The Bahamas, with dive sites including dive sites ranging from the Lost Blue Hole and the Tongue of the Ocean. You will not get these fantastic views anywhere else!
Fly Helicopters Over the Islands
For many visitors, flying over the Bahamian Islands is one of those bucket-list activities they have to check off while they're visiting. Guests can book private helicopter tours with Nassau Helicopters, hop on board a chopper for an adventure high above the water, and see the reefs up close.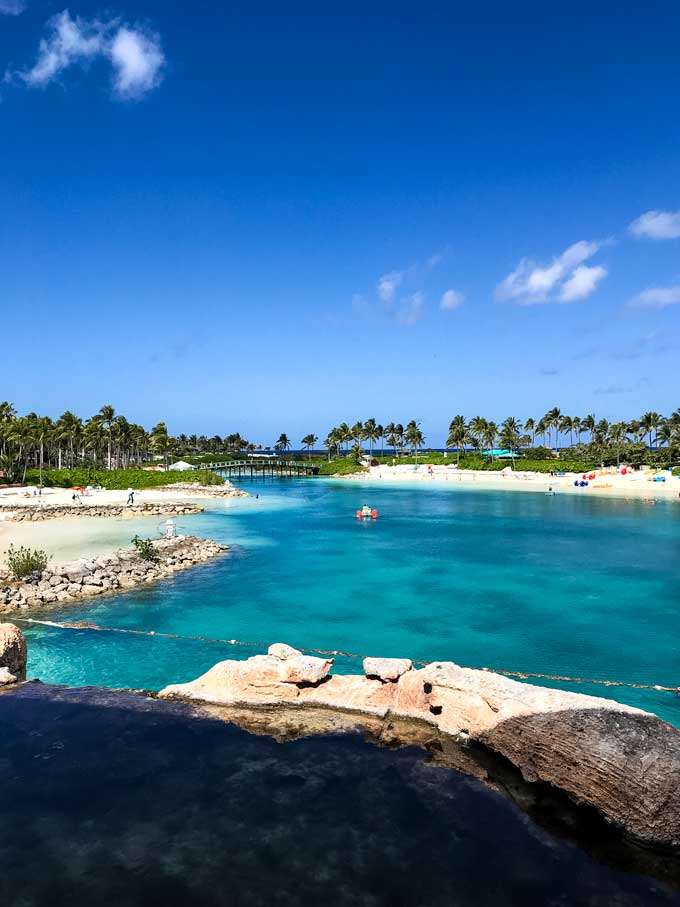 Visit the Lagoons
The lagoon Islands are on the gorgeous beaches of the Bahamas. Most of them have crystal clear water and a swimming pool that's always inviting. And some offer an opportunity to get up close with sea life while you swim.
Recommended lagoons to visit:
Water's Edge Lagoon
Reef Lagoon
Dolphin Cay
Cenote
Royal Ray Lagoon
Hibiscus Lagoon
Seagrapes Lagoon
Predator Lagoon
The Dig & Ruins Lagoon
Atlantis Golf Course
The Atlantis boasts a beautiful, challenging 18-hole championship Ocean Club Golf Course. It's a challenging course, but if you have a little experience under your belt, you can be sure of an exciting game.
You can also get in lessons with PGA certified instructors at their Golf Academy. Choose a 1-lesson or a 9-hole playing lesson to brush up on your game.
Gamble at Atlantis Casino Bahamas
The world-class casino at Atlantis will dazzle gamblers with more than 85 gaming tables and over 700 slot machines. The Las Vegas-style gambling experience is inviting and fun.
In addition to slot machines, they have table games such as blackjack, roulette, and craps. There are several small bars within the casino area, so if you want to indulge with your gambling session, you'll be able to enjoy that as well.
National Art Gallery of the Bahamas
This collection of artwork by Bahamian artists ranges from wood carvings to paintings and is an excellent introduction to local art. The museum features a visual history of The Bahamas with pieces dating back to the 19th Century.
As a bonus, NAGB admission is free for children. It's located across the street from the US Embassy in Nassau, making it a must see when you're exploring downtown.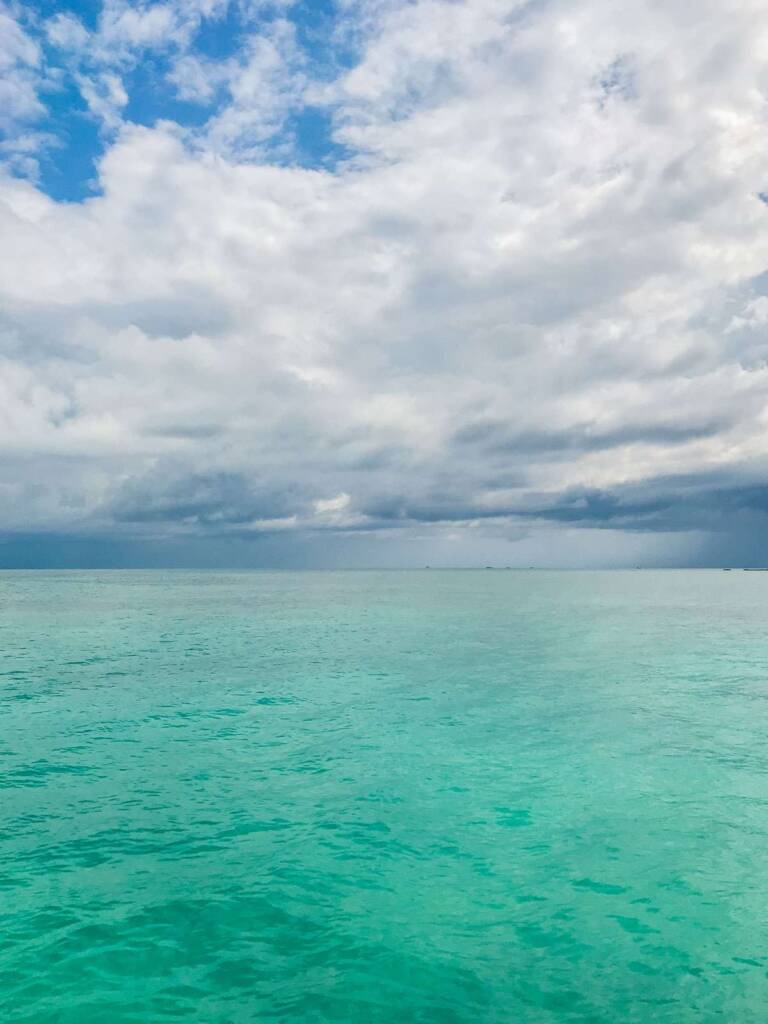 Fishing Charters in the Bahamas
If you like fishing or just getting out on the water, one of your priorities should be booking a fishing charter when you're visiting the Bahamas. The islands are the ultimate fishing destination with deep sea fishing, reef fishing and flyfishing on the beautiful waters.
If you book a charter tour early on in your trip, you can even get out on a boat just before sunrise or just after sunset, when fish are more active.
Atlantis Movie Theatre
Grab a few friends and see a movie at Atlantis's on-site theatre, complimentary for resort guests. Seating is comfortable, and there are snacks available for purchase.
The theatre runs various blockbusters, indie films, and family-friendly features, so there's something for everyone. Before you head out, check to see if the theatre is currently open.
Atlantis Live Concert Series
The live concert series at Atlantis is a favorite spot for many visitors. They have a variety of musicians from all different genres, so you should be able to find something that appeals to your taste. The best seats are on their main stage or in their terrace bar area where you can watch everything from a distance.
Go for Workout Session at the Fitness Center
It's hard to beat a day at Atlantis' Aquaventure Waterpark, but if you need a break from swimming and slides, head over to its state-of-the-art fitness center. With yoga, cycling and boot camp classes, as well as trainers available for one-on-one consultations, there are plenty of ways to get your heart rate up. The 4-lane 25-meter lap pool is adjacent to the fitness center.
Visit Ben & Jerry's Scoop Shops
Everyone loves ice cream, and with over 60 flavors you can enjoy a different treat every day of your vacation. You'll find Ben & Jerry's in Marina Village.
Wild or Lazy River Ride?
Set on a river, splash through several waves, and take a ride down steep waterfalls. Watch out for those rapids! This ride will take you from one end of the park to another. If the Wild River Ride is not for you, you can always choose the Lazy River Ride that will leisurely bring you through a tropical setting for a pleasant family-friendly float.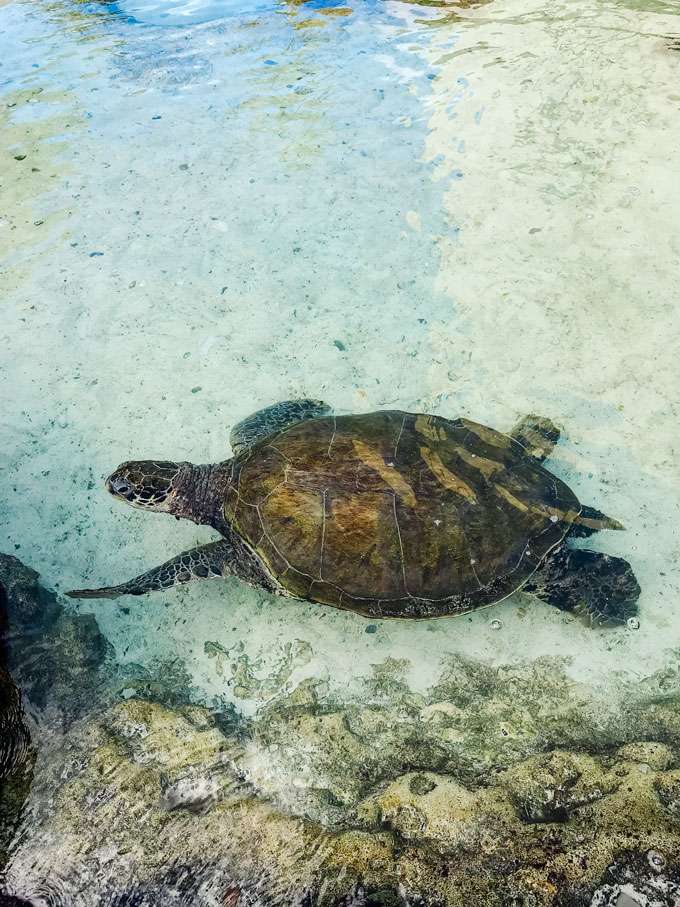 Marina Village Shopping Arcade
One of my favorite things to do when visiting Paradise Island is to visit Marina Village, where you can find shopping, dining, and some incredible views. There are a few different options for dining, as well as a souvenir shop or two. There are also a variety of other shops if you want to pick up something special while on vacation.
Visit the Versailles Gardens and French Cloister
Although it can be pretty costly, an afternoon spent soaking up French culture is well worth a small fortune. You will find restaurants with menus of food you can't pronounce, old buildings with a history dating back hundreds of years, and plenty of friendly people who enjoy talking about life overseas. The gardens stretch for about seven miles.
Have a Session with the Swimming Pigs
You can swim with these adorable animals! They're very friendly, apparently known for their love of getting belly rubs. While swimming pigs are cute, be aware that they make loud noises. You'll find the swimming pigs on Pig Beach in The Exumas.
Rent a Private Cabana
If you're going with a significant other or traveling with a large group of friends and family, renting a private cabana is an absolute must. Get access to your own secluded space, perfect for when you want some time alone and need somewhere comfortable to relax.
If getting away from it all is your goal, renting a private cabana during your stay is one of the best things to do in Atlantis.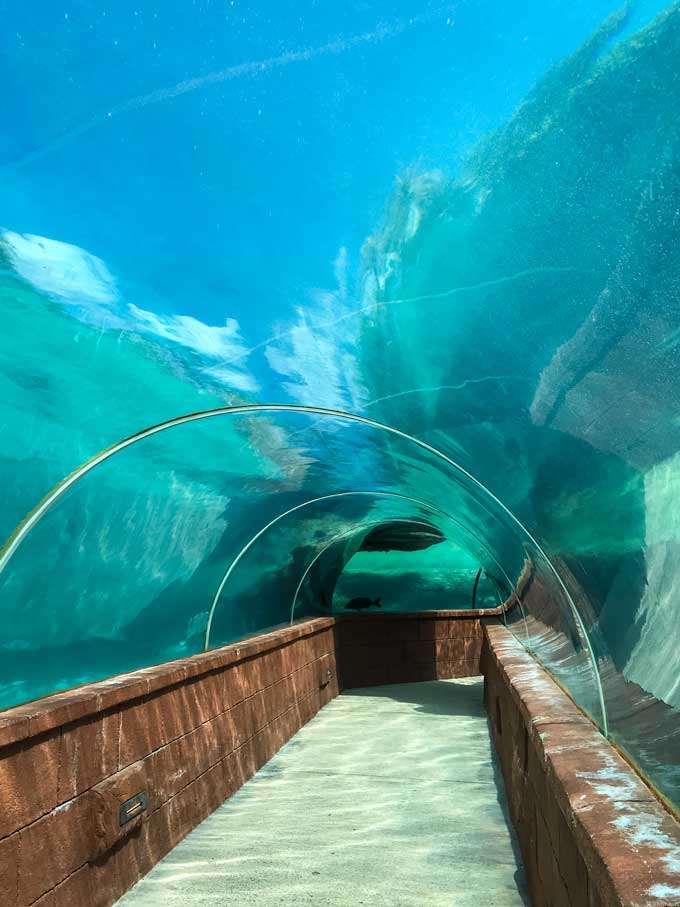 Visit the Marine Exhibits
Swimming with dolphins and other marine life is an incredible experience that many people enjoy. Check out the marine exhibits for a chance to get up close and personal with some of these creatures.
If you prefer experiencing nature from a safe distance, you can also visit every Atlantis Bahamas aquarium to see sharks, sea turtles, moray eels, and an array of other colorful sea creatures. There is even an interactive touch tank aquarium in The Dig!
Watch the Stingray Feeding
Every day, a large selection of feedings occurs on Paradise Island. You can also see other kinds of fish feedings during your trip. If you plan on taking pictures, it's best not to use a flash so as not to scare away any fish or stingrays. You may even be able to get close enough that you can feel them as they glide past your body. Don't worry - they won't hurt you!
The Mandara Spa
If you've ever had a massage before, you know how incredible they are. Well, imagine receiving one from an expert massage therapist who has years of experience and is on top of her game. That's what you'll get when you visit Mandara Spa at Atlantis - pampering for days that will leave your skin feeling smooth as silk and your body relaxed beyond belief.
The spa also offers facials and other treatments if massages aren't your thing, but it's hard to imagine anyone not falling head over heels with these super relaxing services.
Discover the Bahamas on a Yacht
If you want to visit one of a dozen or so private islands in The Bahamas, you need a yacht. The very best way to see any island is from your boat, as it means you can dock where and when you want. You can also go swimming or snorkeling straight off your yacht if that's something you fancy doing.
Alternatively, take a day trip from Nassau or Paradise Island and enjoy The Bahamas at its finest—from sea level!
Shop at the Crystal Court Shops
The Crystal Court Shops is by far one of the favorites at Atlantis. To ensure guests get their fair share of retail therapy, shops within The Crystal Court range from fine jewelry and souvenirs to beachwear and toiletries. It's a great mix—and you can easily spend an entire day hitting up every last shop. Now that's retail therapy!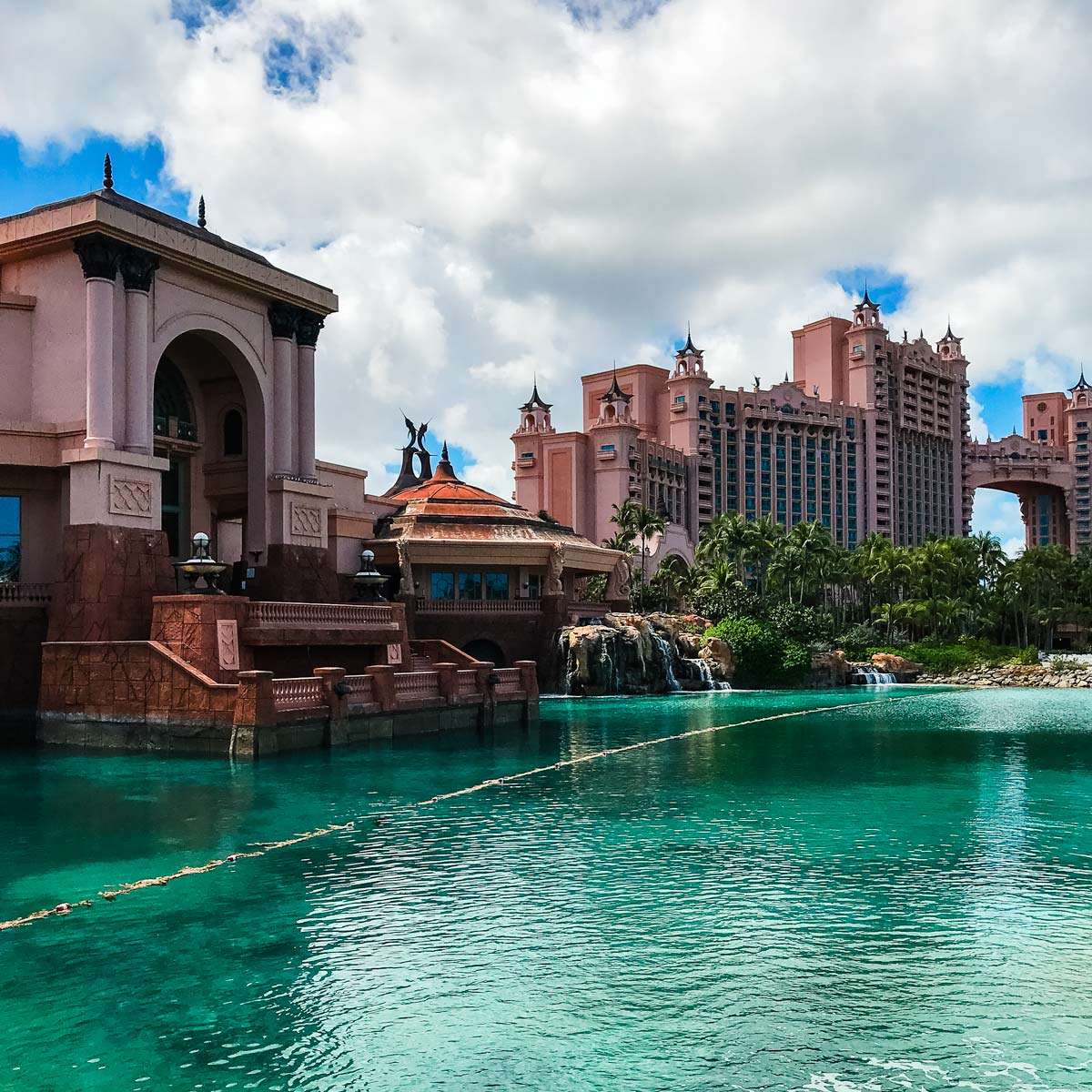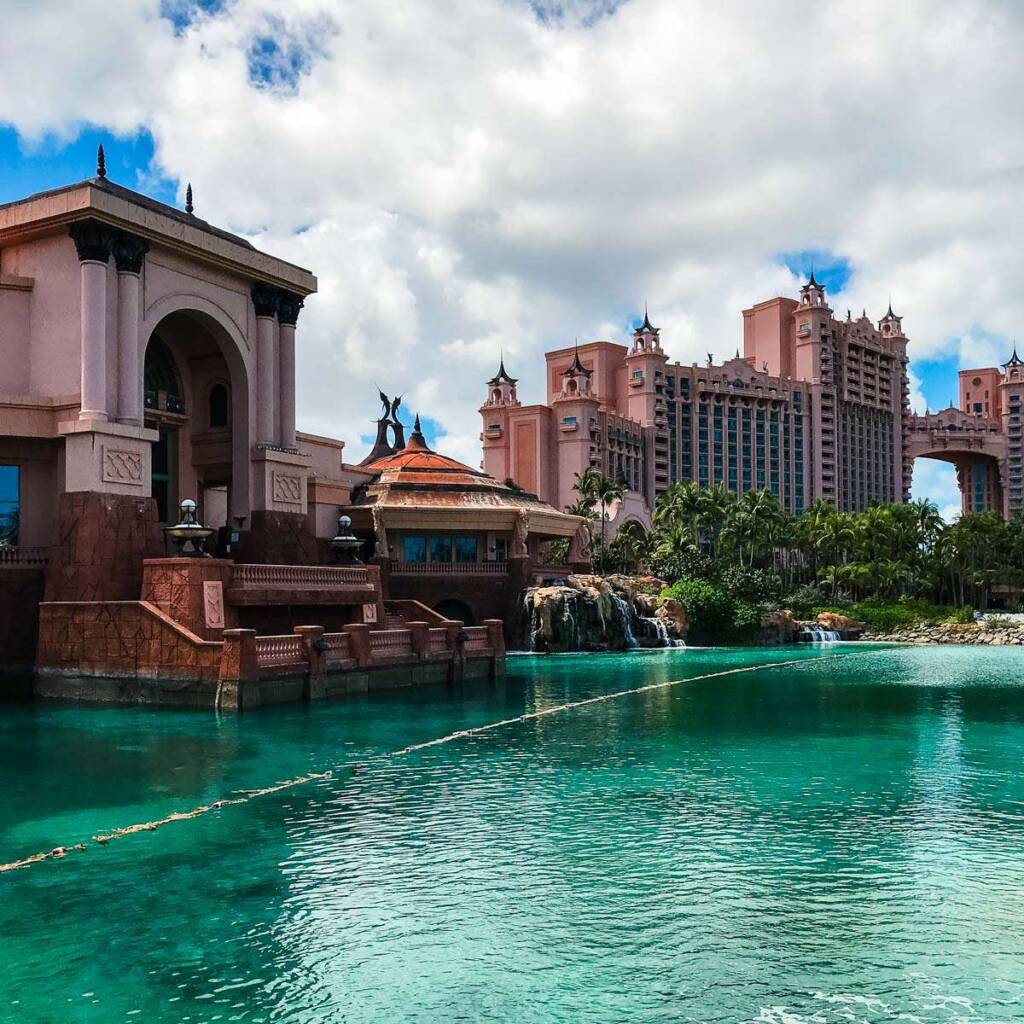 Stay at These Amazing Places
You'll find beautiful Hotels to stay at in Atlantis. Each of these hotels offers something different and should be looked into depending on your personal preferences. Some of the best places to reside during your stay here include:
Enjoy World Class Dining
Atlantis is home to several restaurants including fine dining, casual dining, and quick bites that are located all over the property.
World-class restaurants include Fish by Chef Jose Andres, Nobu by Chef Nobu Matsuhisa, and Olives by Chef Todd English among others.
Book Your Perfect Getaway in Atlantis Bahamas
Is Atlantis all-inclusive? While it's not all-inclusive, it is a full-service resort making it a great choice if you are looking to explore the Bahamas and have easy access to fabulous restaurants and all the other activities.
The weather is beautiful year-round, with temperatures between 70 and 90 degrees F. But for a winter getaway or spring break, mid-December to mid-April is the best time to go to Atlantis Bahamas.
You'll find the latest updates on travel to the Atlantis Bahamas and what requirements you need to meet here.
If you're looking for a vacation destination where you can relax, enjoy yourself, and make memories that will last a lifetime, book your flight to the Nassau (NAS) Airport for Paradise Island and savor every moment you spend at Atlantis.