This beautiful island is a paradise for snorkeling and scuba diving. In between adventures, however, there is so much to explore on this tiny island off the coast of Belize.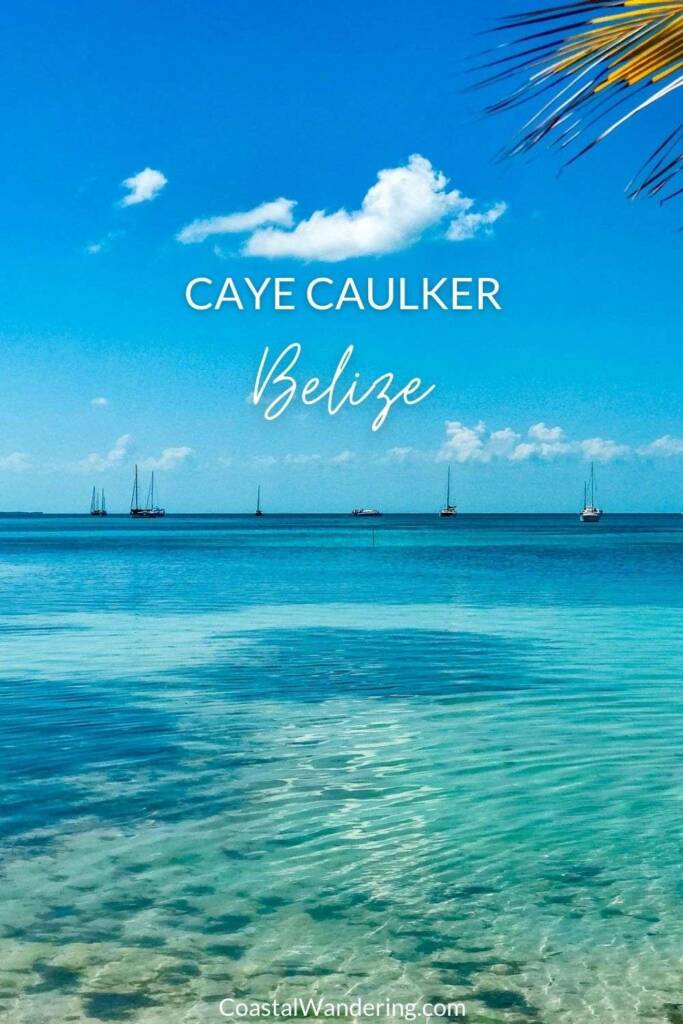 Caye Caulker has graced the top destination lists for divers and backpackers, however, this laidback paradise is perfect for anyone looking for a slower-paced vacation. Sure, you've got Aruba for island life, St. Thomas for beaches, or even Atlantis Bahamas for resort vacations, but these Caribbean choices don't quite compare to the fun, yet relaxed, Caye Caulker Island.
Caye Caulker is a small coral island that operates in a Caribbean-paced lifestyle of slow. The island has sandy roads and you drive golf carts to get around, further emphasizing their 'Go Slow' island motto. However, that isn't to say that there isn't plenty to do while in Caye Caulker.
Top 25 Things to Do in Caye Caulker
Caye Caulker is nestled within the Belize Barrier Reef, the second largest reef - only the Great Barrier Reef in Australia is larger. This unique location makes it a spectacular spot to enjoy all types of water activities.
From snorkeling the reef to exploring the island to relaxing in a hammock or on the beach, there is something for everyone. Here are 25 of the best things to do in Caye Caulker.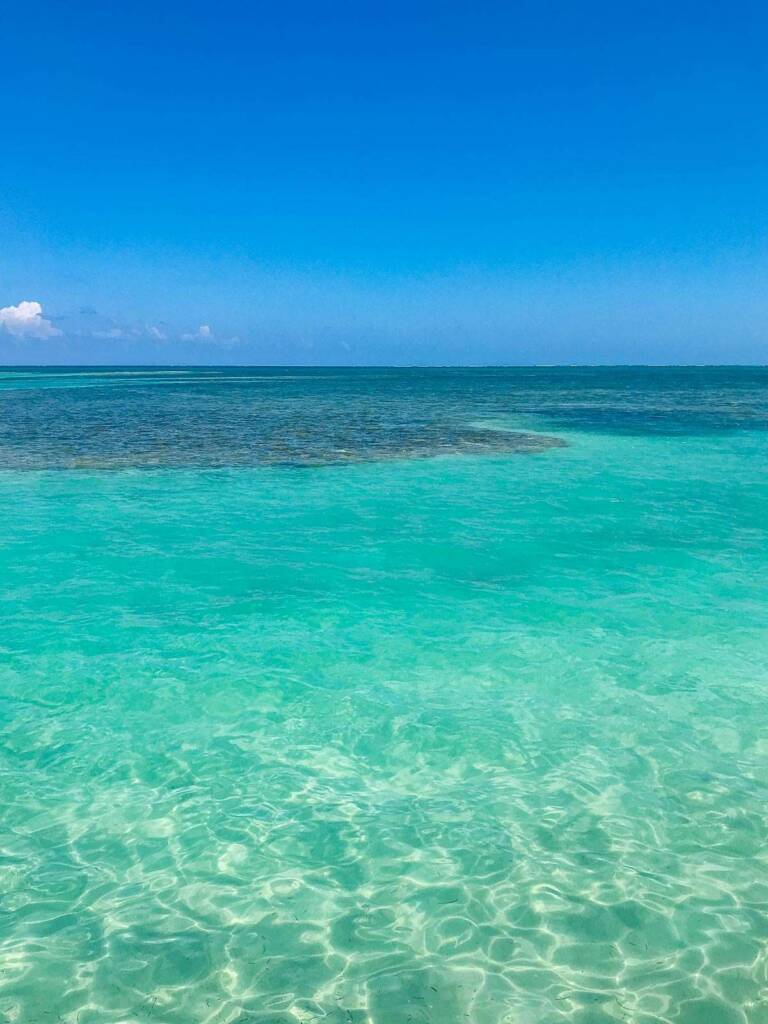 Snorkeling
There are many spots along the island to snorkel, but two stand out from the rest – the Coral Gardens and Hol Chan Marine Reserve.
The Coral Gardens is an area of radiantly colorful reefs located in the Caye Caulker Marine Reserve. To access the Coral Gardens, you need to book a tour that will take you to the Coral Gardens and other popular sites such as Shark Ray Alley.
The Hol Chan Marine Reserve is another popular snorkeling spot because of the fascinating wildlife. Turtles, manta rays, and even friendly sharks are known to frequent the area. You can book a tour through Raggamuffin Tours - a tour operator that takes tourists via boats to popular snorkel and dive spots in and around Caye Caulker.
Scuba Diving
This one kind of goes hand and hand with snorkeling: scuba diving. Exploring Belize's gorgeous portion of the barrier reef by diving is one of the biggest attractions to Caye Caulker. Among the favorite dive sites to explore in Caye Caulker is the world-famous Great Blue Hole.
The Blue Hole is a giant marine sinkhole that measures 984 feet across and 410 feet deep. The sinkhole has remarkable visibility that allows divers to see underwater caves and the marine life that calls the Great Blue Hole home.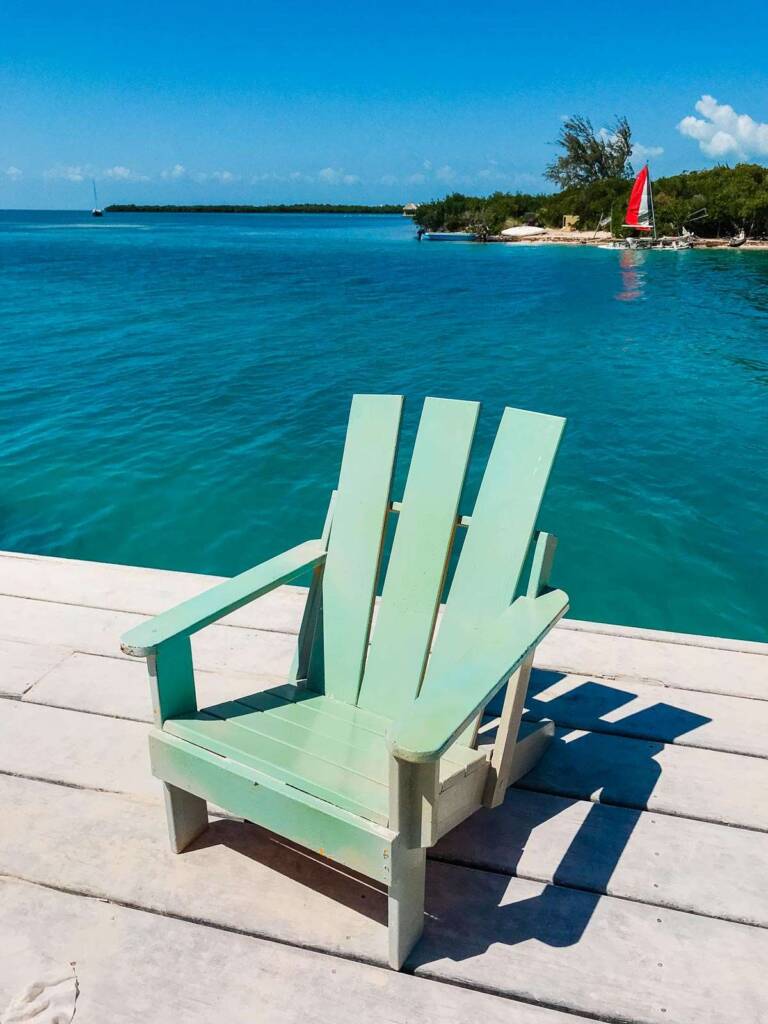 The Split
The Split is one of the most popular spots to hang out on the island. It was formed when Hurricane Hattie split the island in two and has since become the spot to go on Caye Caulker. You can find crowds of travelers gathered to enjoy the bars, azure waters, and all the water sports you. The Split is perfect for people watching and enjoying some of the best activities on the island.
Lazy Lizard Bar and Grill
While enjoying The Split, there is one place to go if you want to experience the best of the best of Caye Caulker – the Lazy Lizard Bar and Grill. This iconic bar is everything great this little island has to offer - delicious food, hot sun, and good times. Spread across the pier and into the ocean you can enjoy fantastic drinks while wading in the water before heading out to tan the rest of the day away.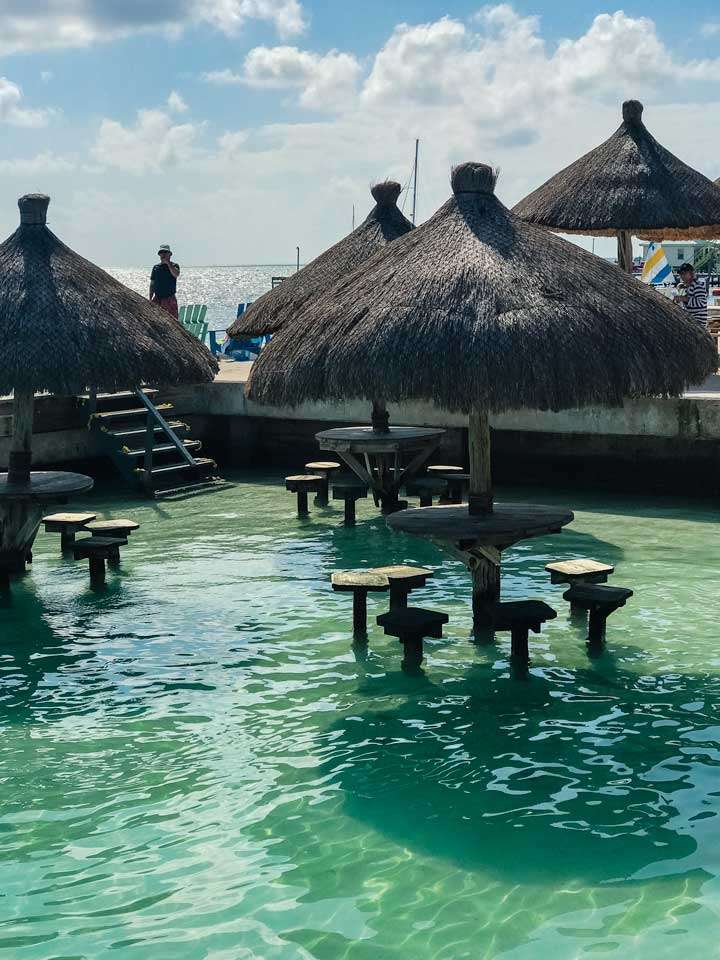 For an alternative, you can try Sip N' Dip which is just a little way down. They have great food and drinks, plus swings and hammocks where you can chill out over the water.
Northside Beach Club
The beach at Northside Beach Club is a paradise with soft sand, azure ocean, and swaying palms and demands to be lounged on for at least a couple of hours.
Formerly known as Koko King, the Beach Club is on the north island of Caye Caulker. You can reach it by water taxi - it's a 2-minute boat ride from Cay Caulker Village. Spend a half-day or a full day enjoying the clear waters in front of the WeYu Boutique Hotel.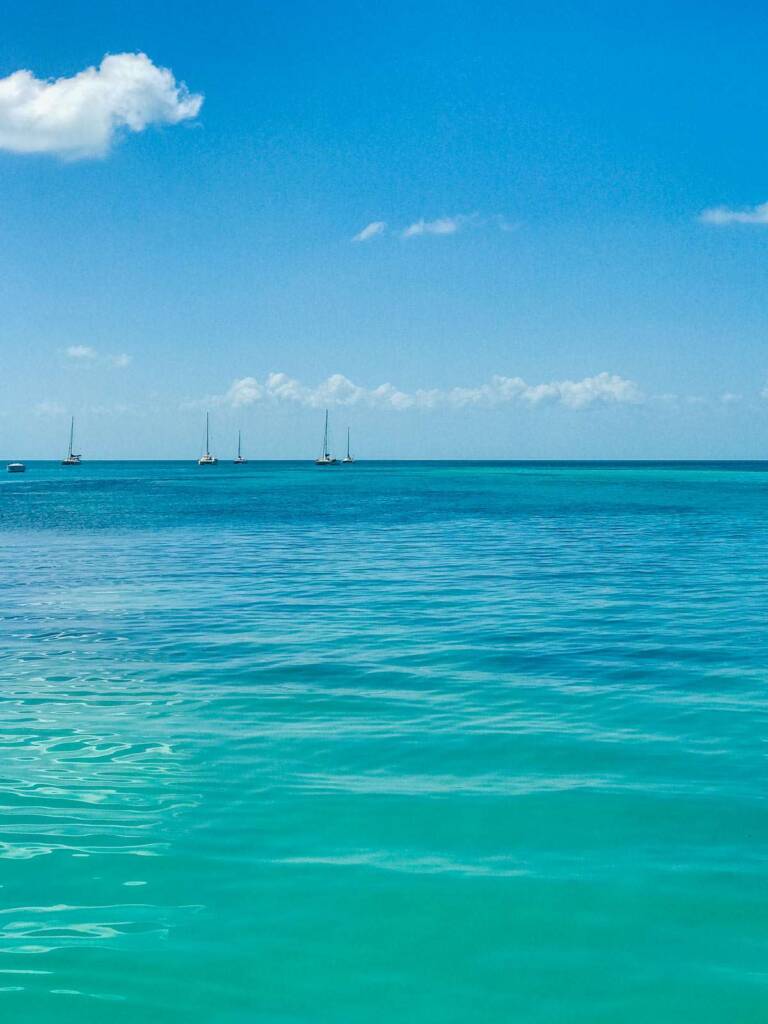 See Seahorses and Stingrays
Located just outside the Iguana Reef Hotel, there is a small marine reserve created by the hotel's owner that is populated by seahorses. The seahorses are tiny, cute, and fun to watch as you enjoy the company of the friendly hotel owner. There is also an eel and angelfish that visit the area which you may see while there.
They also feed the stingrays from the dock every day at 4 pm so you can see them close up.
Biking
One of the best ways to explore the island, other than driving golf carts, is to rent a bike and cycle around the island. The island is only about five miles so you can easily do the entire island in a day. However, if you want to stretch out your time, then spend a couple of hours exploring each place you come to while cycling.
Great Blue Hole Air Tour
If you're not a fan of diving, but you still want to experience the wonder of the Great Blue Hole, then take three friends and hire a plane to fly over the marine sinkhole. This will cost a pretty penny (200 USD/400 BZD per person) but is worth it if you can afford it.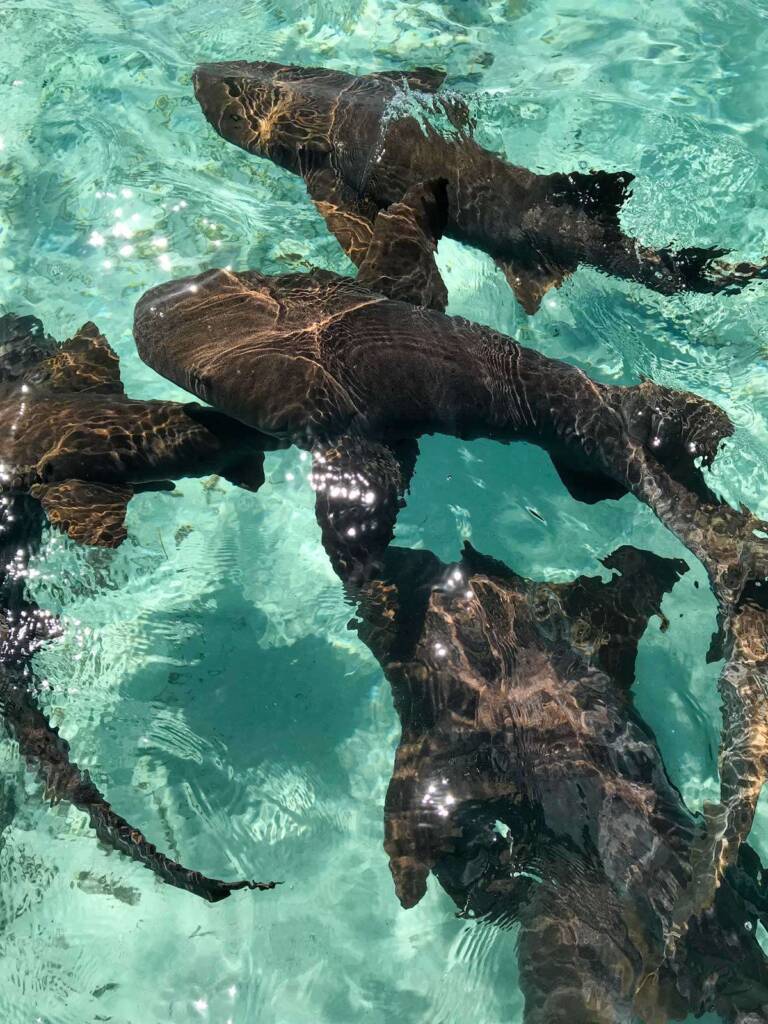 Swim with the Nurse Sharks
There is nothing quite like swimming with sharks to get the heart pumping – but no need to worry, the nurse sharks that frequent Caye Caulker are harmless and perfectly safe to swim with. However, they will bite if seriously provoked or if you accidentally get in the way of their food, so it's best to swim at a safe distance away.
Manatee Tour
If you're a fan of cute marine life, then booking a manatee watch tour should be on your Caye Caulker itinerary. Although there is a possibility of seeing a manatee while snorkeling, booking a tour specific to seeing manatees almost guarantees you a sighting.
Windsurfing and Kitesurfing
One of the best things to do while in Caye Caulker is to simply enjoy the gorgeous Caribbean Beaches, however, if you're in want of a bit of entertainment while lounging then head to VeLento's Beach to watch kite surfers take on the waves and wind.
If you're feeling a bit adventurous you can join them by signing up for lessons at a nearby surf shop.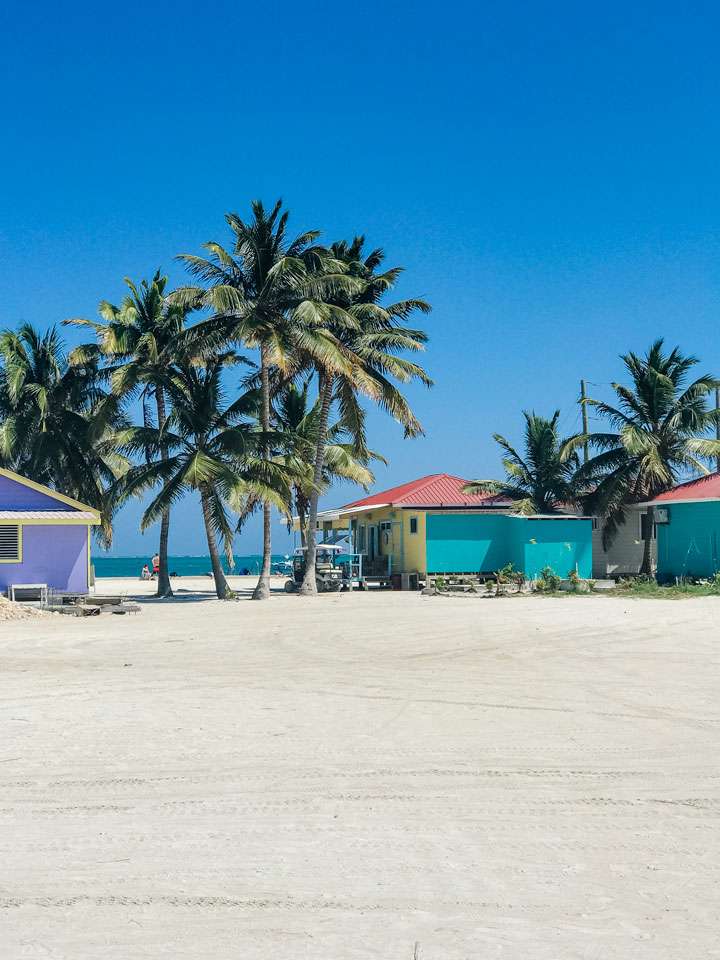 Go Kayaking
If you want to experience the beauty of Caye Caulker from the water's perspective, then rent a kayak and cruise around the island. Because the island is small, you can easily spend the day on the water making your way from one island bar to the other.
You can tour the island, or you can simply sit back and let the water take you where it will. Whatever you do, spending a day out on the Caribbean waters of Caye Caulker is well worth the time and energy.
Breakfast and Rooftop Yoga
If you head to Namaste Café in Caye Caulker you can participate in not only a fresh breakfast and coffee, but you can also head to the rooftop for some lovely yoga. They accommodate every level and provide you with all the necessary equipment to get your yoga on!
Do Some Local Shopping
Plenty of gift shops line Caye Caulker that sell locally made crafts and polished conch shells which you can spend an afternoon exploring. You can find anything from clothing to wood carved décor to small trinkets to bring back home with you.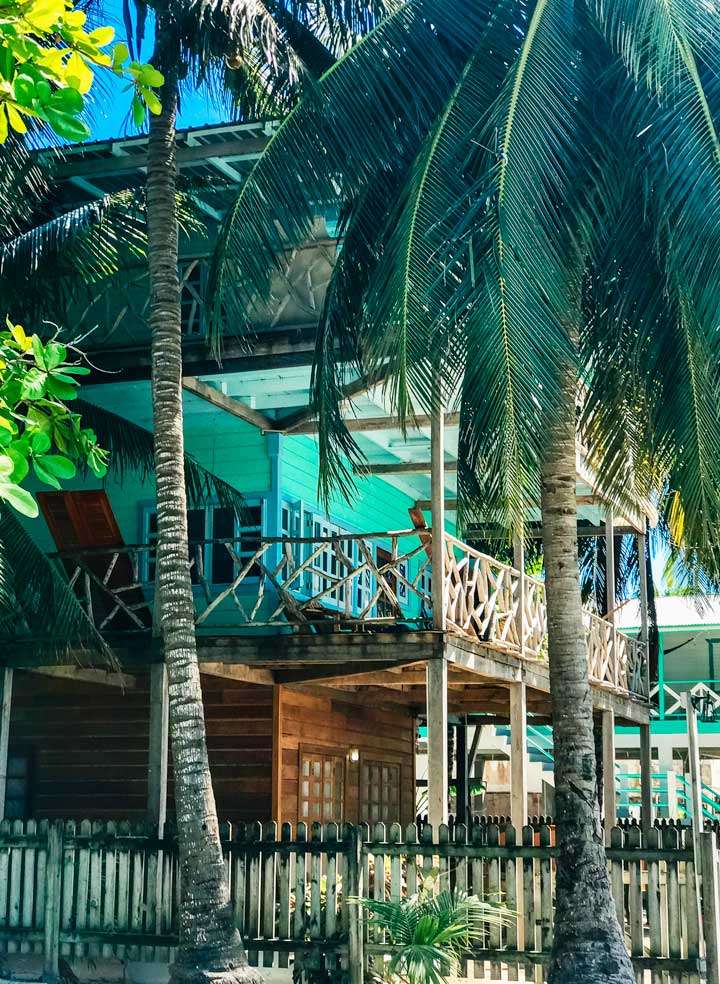 Pet some dogs at the Animal Shelter
Dog lovers unite! There is a quaint little animal shelter on Caye Caulker that offers visitors the chance to hang out with the dogs and cats they have there waiting for adoption. Caye Caulker is also known to have many friendly local dogs whose owners allow them to roam the island freely – so if you love dogs, you'll be in heaven.
Take time to Watch the Sunset
This may seem obvious, but you should intentionally head to a picturesque beach or a favorite bar and watch the sunset color the sky and water before dipping below the cerulean ocean. Caye Caulker is very much a Caribbean paradise and provides some of the prettiest sunsets in the world.
Explore the South Island
Need to kill an afternoon? Try exploring the scenery of Caye Caulker up close and personal by taking a stroll along the south of the island. The south holds more residential areas as well as swamps to peruse if you're brave enough. A big attraction to the southside of the island is the fascinating wildlife that likes to hang out from lizards to birds to crocodiles – there is plenty to see.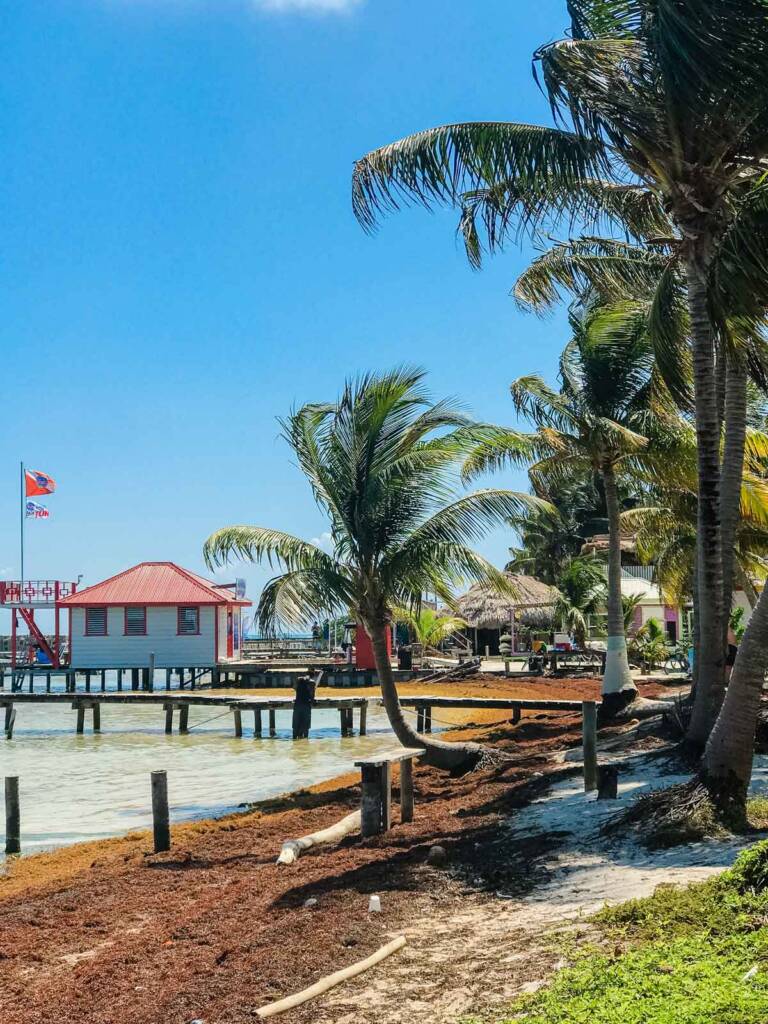 Eat Lobster
Lobster Fest is a three-day feast in June that celebrates the delicious lobster which Caye Caulker is known for. Not only will you get to eat some of the freshest lobster you will ever taste, but you'll also get to enjoy music and live performances held around the island. Plus, half of the revenue from the festival is given directly to locals.
Feed the Tarpons
Tarpon are gigantic fish that live around the island and can grow up to four feet long. You can feed these massive fish from the safety of a pier on the island's west side. Pay a couple of dollars for a bucket of sardines and feel a thrill as these quick fish snatch the snack straight out of your hand.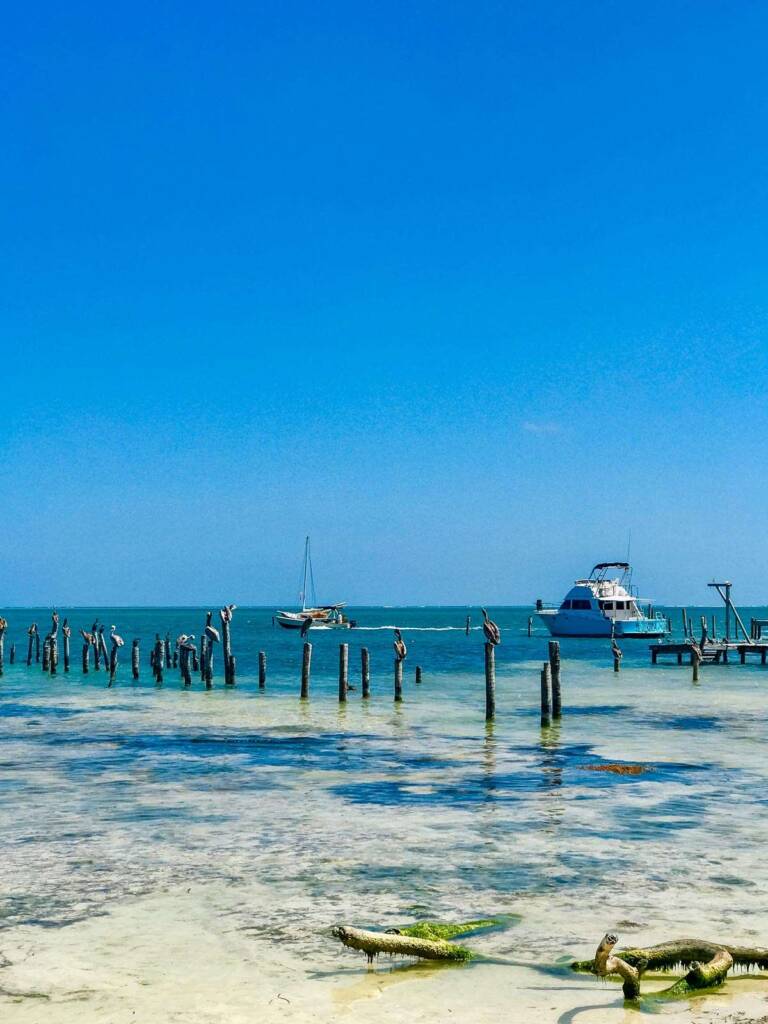 Go Fishing
Along the same line of thought as feeding the massive Tarpons, you can also partake in some famous Belizean fishing. Rather than head out with fishing rods and bait, you head to the pier with a piece of driftwood and some fishing line and throw the wood into the water before reeling it back. This is how the locals do it and you can catch fish this way.
You can also head out on a full day of reef fishing and snorkeling. This tour includes a beach BBQ after you catch your lunch!
Do a Sunset Catamaran Tour
After doing a snorkeling trip with a local boat tour, make sure to book one of their gorgeous sunset cruises on the Caribbean Sea. These cruises last around 2.5 hours and will take you out on the water to watch the sunset. They also provide snacks and drinks for you to enjoy. They run every night so if you and your friends miss out one night, you can always return the next day to book a sunset cruise.
Hit up Ice N Beans
Ice N Beans is a classic stop for anyone venturing around Caye Caulker. This café serves some deliciously sweet breakfast items as well as some great coffee. Known as having the best breakfast on the island, you need to stop by at least once while on Caye Caulker. Don't miss the beautiful ocean views from their beachside outdoor seating.
Stay a Night in San Pedro
If you're looking to expand your Belize vacation destinations, then head to Ambergris Caye and unwind in San Pedro. San Pedro is the second largest town (right after Belize City on the mainland) in the Belize district and offers some great options in terms of hotels and restaurants.
San Pedro is a popular alternative to Caye Caulker and is where you'll find a great mix of ex-pats, locals, and tourists exploring the many activities available. There is also an airport that you can fly into from Belize City, however, it costs more than the ocean ferry. You can also find more upscale resorts in San Pedro than what is available on Caye Caulker.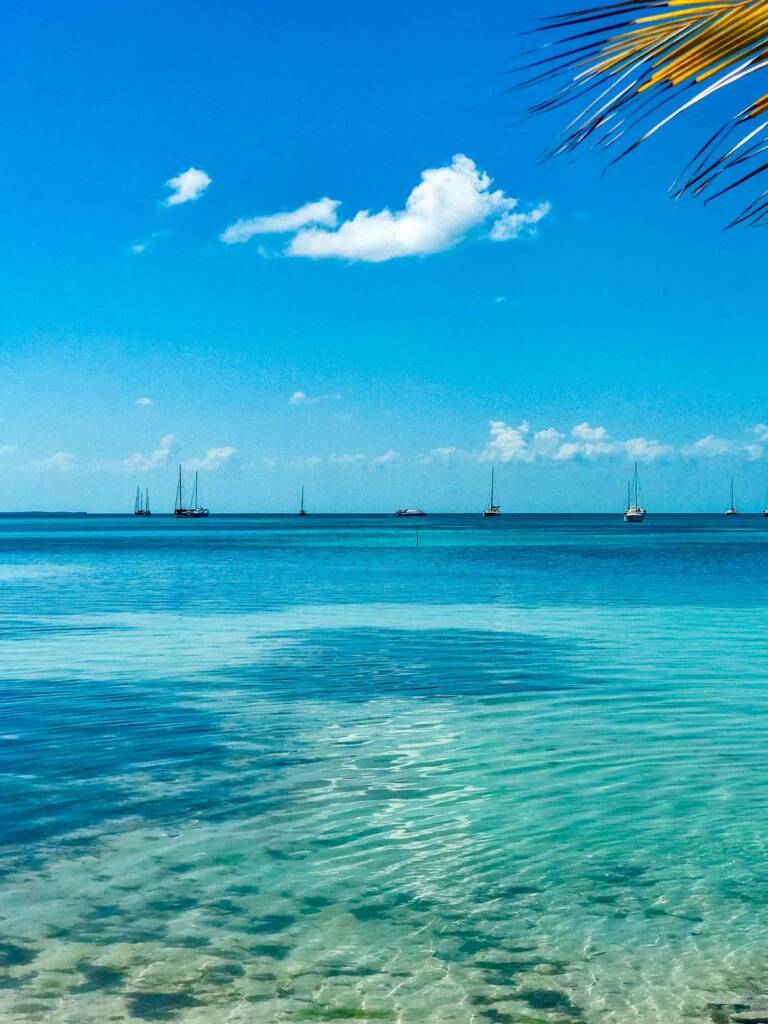 Do a Food Tour of Caye Caulker
The food in Caye Caulker is delicious, often barbecued, and always fresh. From jerk chicken to a cheese and egg breakfast to delicious fry jacks (dough that is fried) to fresh seafood, you can find it all here.
And if you head to Ambergris Caye, San Pedro is a food sanctuary that you can thoroughly enjoy by just choosing a new place to eat every time.
Sunset Sipping and Tubing
If you want to unwind while on the turquoise waters of Caye Caulker, then doing an island tubing tour should top your list. Sip your drink of choice while being lazily pulled along The Split for a sunset happy hour.
What to Know Before You Go
Belize is on the Caribbean Coast of Central America between Honduras, Guatemala and Mexico. You'll need to take a ferry or small plane from Belize City to reach the island.
English is the official language and you can use US dollars or Belize dollars (1 USD equals 2BZD).
The best time to visit is during the dry season, from November to April. It's also the busy season, but it really doesn't get that crowded.
If you want more hotel recommendations, head here to start planning your trip.
With so many places to visit and things to do on this small island, Caye Caulker is the ultimate laid-back Caribbean vacation retreat that you'll never want to leave.