Looking for a great beach destination on the East Coast? Look no further than the beautiful shores of South Carolina.
Since moving to the South Carolina coast, I've spent a lot of time checking out all the gorgeous beaches around the state. Here are the best South Carolina beach towns you should visit, with plenty of options for things to do.
From water activities to historical sites to nature preserves and, of course, pristine beaches, these coastal towns are always a great option.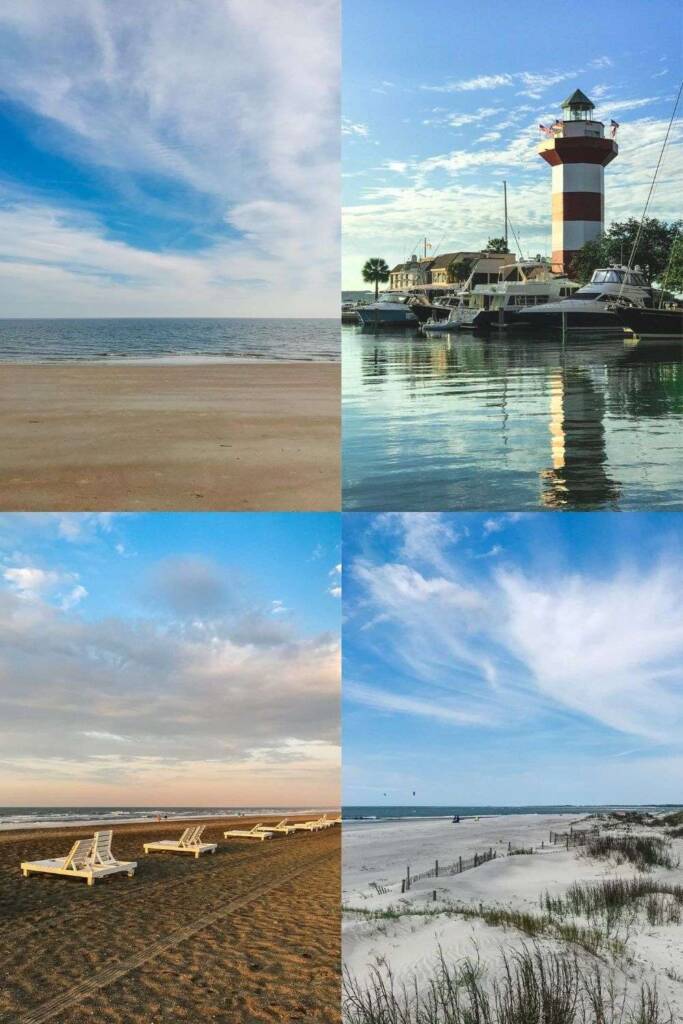 With more than 2,876 miles of tidal coastline, South Carolina is home to some of the best beaches in the United States. You can't go wrong with sunbathing, walking across the sandy beaches, playing volleyball, surfing, kayaking, or swimming in the warm waters.
The Palmetto State is known for its coastline, but it's not just the beautiful beaches that attract tourists. From the Myrtle Beach boardwalk to historic downtown Charleston to charming Beaufort, here are the best places to visit in coastal South Carolina.
Jump to:
1. Myrtle Beach
There are so many fun things for visitors to do in Myrtle Beach. When it comes to South Carolina coastal towns, Myrtle Beach has loads of great dining and shopping experiences as well as an aquarium, the Alabama Theater, amusement parks, and even a trampoline park for your kids to enjoy.
Of course the main attractions of the Grand Strand are the miles of beaches, Oceanfront Boardwalk and Promenade, the SkyWheel, and picturesque fishing piers.
When your stomach starts rumbling, you can check out one of the many steakhouses and seafood places on the water. For dessert, you can go to Ella's Ice Cream in North Myrtle Beach to get yourself an ice cream sundae.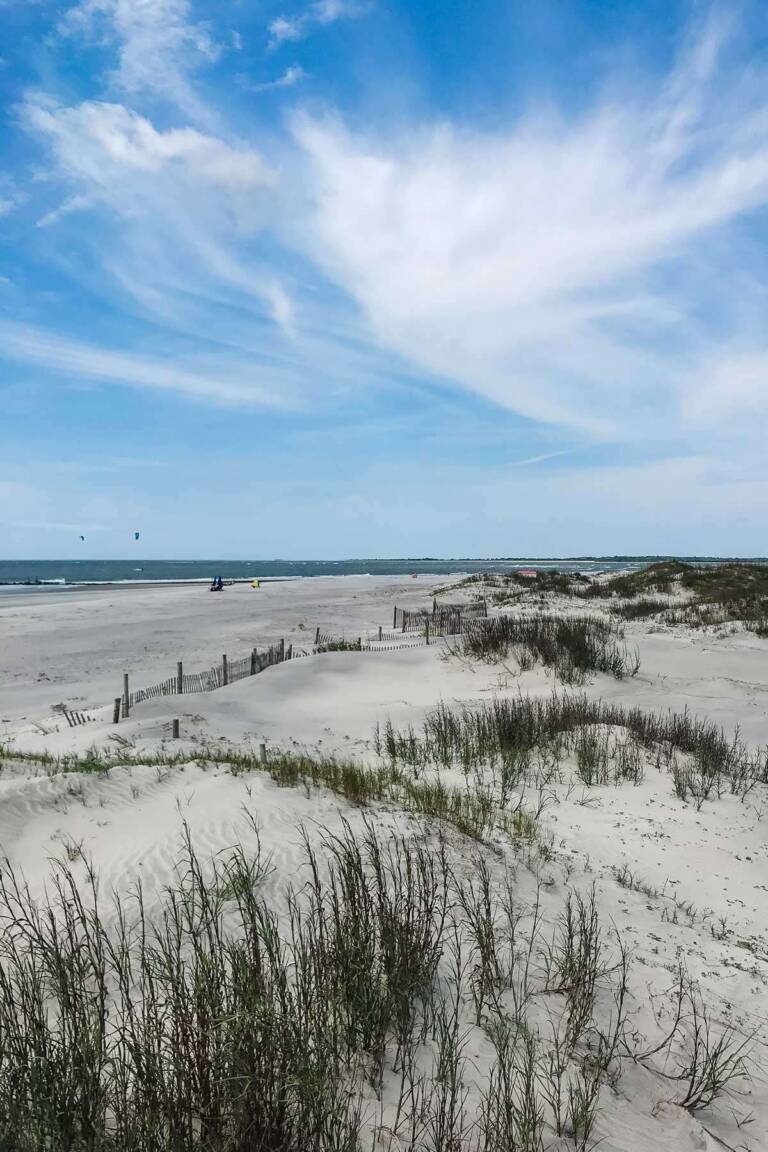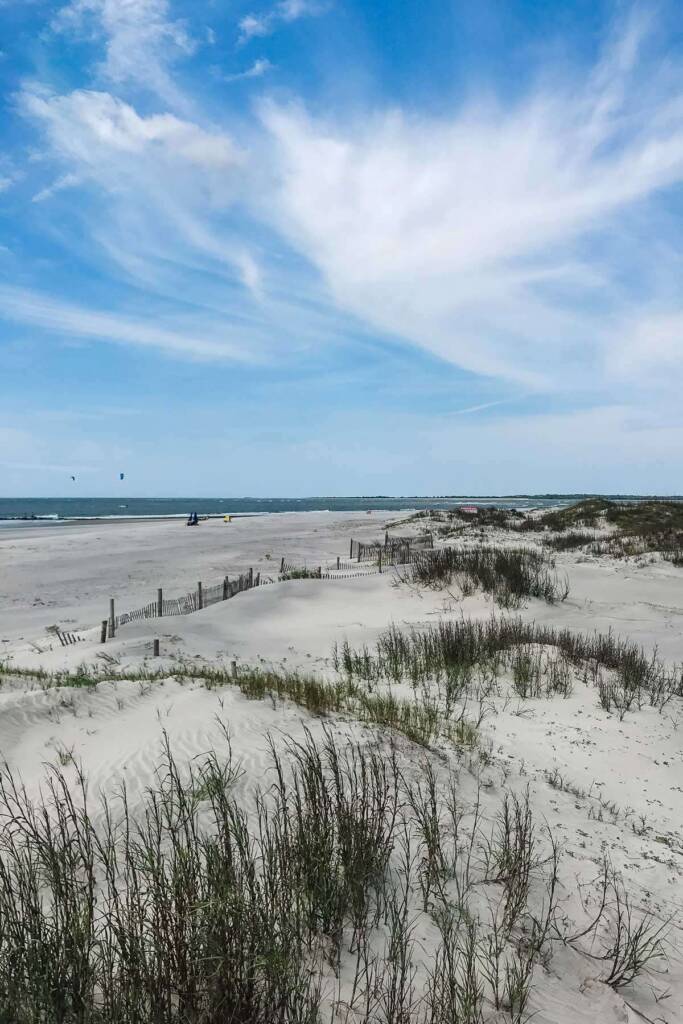 2. Folly Beach
When choosing the best beach vacation places to visit, you can't bypass small towns like Folly Beach. This area is so beautiful that plenty of couples choose to have their wedding on the beach here.
The white sand beaches are perfect for making sandcastles with your kids and your children will love splashing and surfing in the grey-blue waters. Then walk down Center Street and try one of Folly's great restaurants.
You and your family can even take surfing classes from Folly Beach Surf Lessons. In addition, you can rent a charter boat to go fishing off the coast. You can bring your whole family or a group of friends and enjoy a day out in the sun fishing.
If you like paddleboarding or kayaking, there are places where you can rent a kayak, paddleboard, or other water sports equipment. And don't miss the Folly Beach Pier or the view of the Morris Island Lighthouse.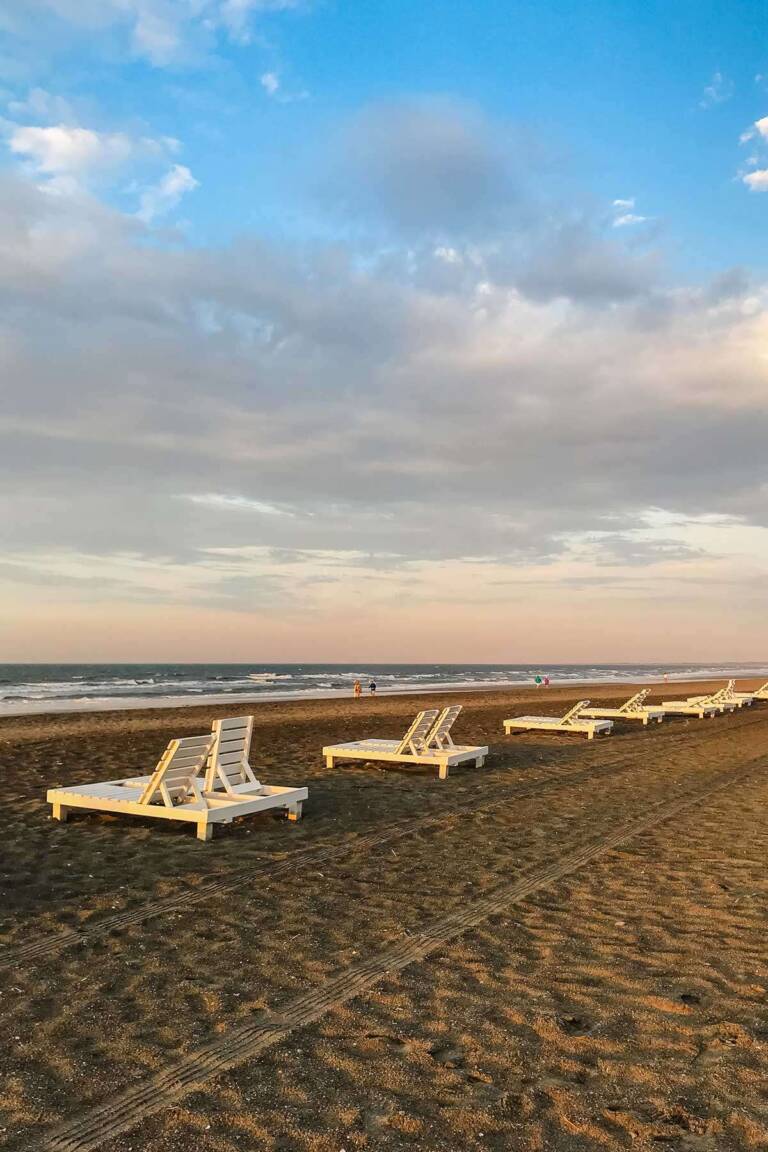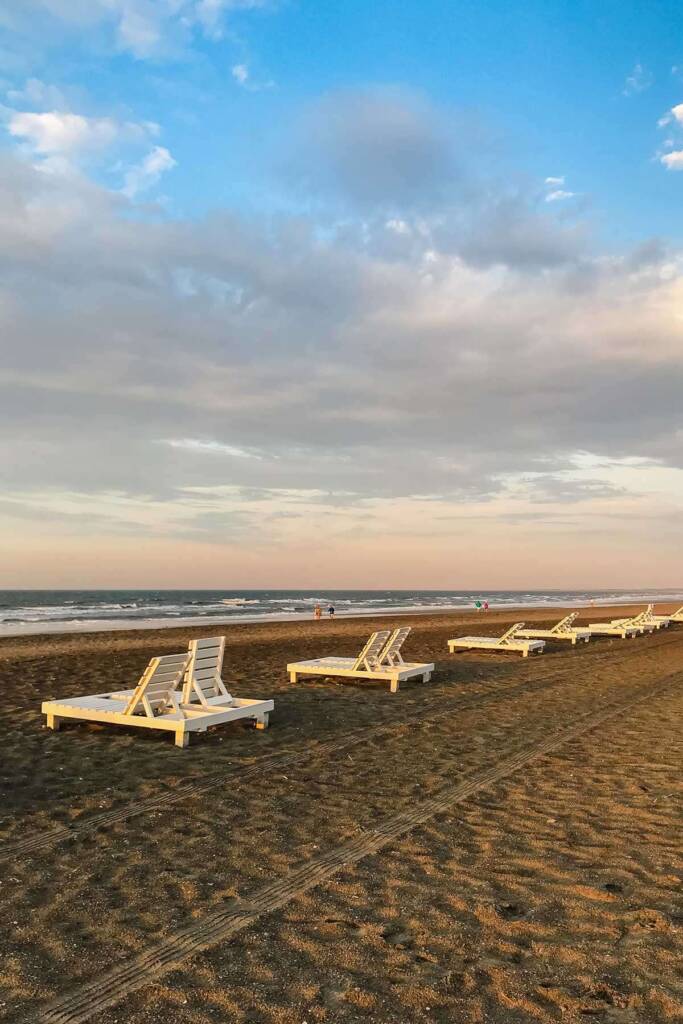 3. Isle of Palms
If you are visiting Charleston, South Carolina, Isle of Palms is one of several beaches you should consider going to. This beach town is located about 35 minutes from downtown Charleston.
Here, the beach is gorgeous, and there are plenty of fun activities for the whole family. There are more than 50 beach access points where you can park and hit the beach when visiting the Isle of Palms. Along with the typical activities of kayaking, sailing, surfing, and fishing, you can play a game of golf in this area of South Carolina.
You can also enjoy a picnic, as there are a number of grills you can use to barbecue some chicken or steak and eat a delicious meal right by the sand dunes.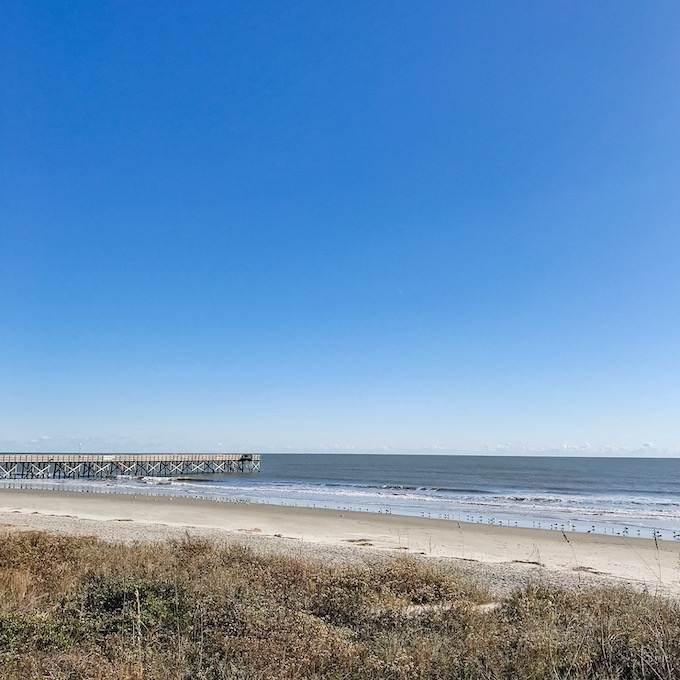 4. Sullivan's Island
Sullivan's Island is also located near Charleston. It's only a 20-minute drive away from downtown Charleston. And it's the perfect place if you're looking to spend even a few hours at the beach.
It's a small beach as compared to other South Carolina beaches, as it's only about 3.3 miles long. Nonetheless, there are enough dining options and shops to step through on a sunny afternoon.
You can either sunbathe at Sullivan's Island or choose a water sport. You can try sailing out on the water. History buffs will want to explore Fort Moultrie which was built during the Revolutionary War.
If you don't want to get dressed up again to go to a nearby restaurant, you'll need to bring a picnic lunch with you to Sullivan's Island.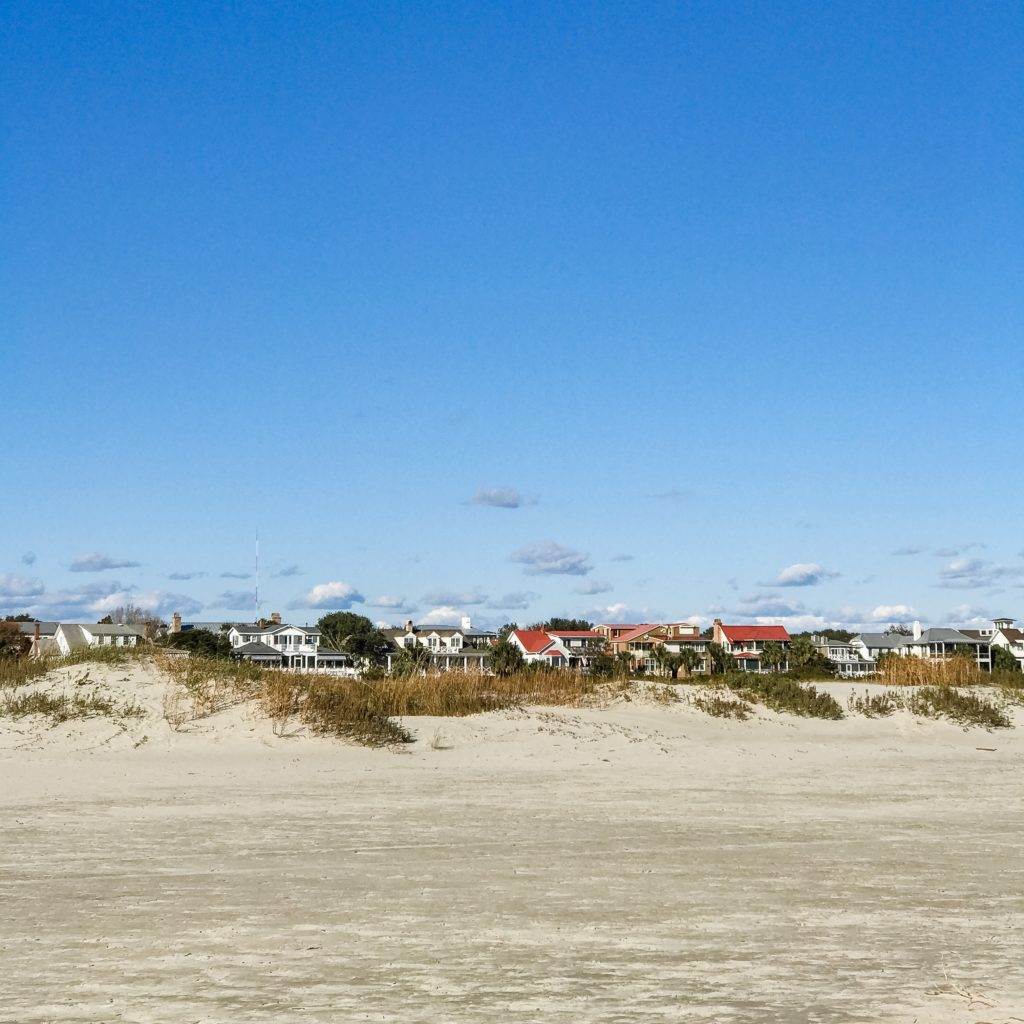 5. Seabrook Island
Seabrook Island is about 40 minutes south of Charleston. Here, you can get away from the stress of work and the louder city streets. Seabrook Island is, however, a gated community, so you will need to rent a place to stay on the island.
Here, you can even enjoy horseback riding on the beach along with the typical paddleboarding, kayaking, and sailing adventures you can take out on the water. You can even enjoy a game of golf at one of the championship golf courses on Seabrook Island.
You might also want to go for a stroll on the local boardwalks. Parking is easy enough to find in the free lots near the boardwalks with access to the beach.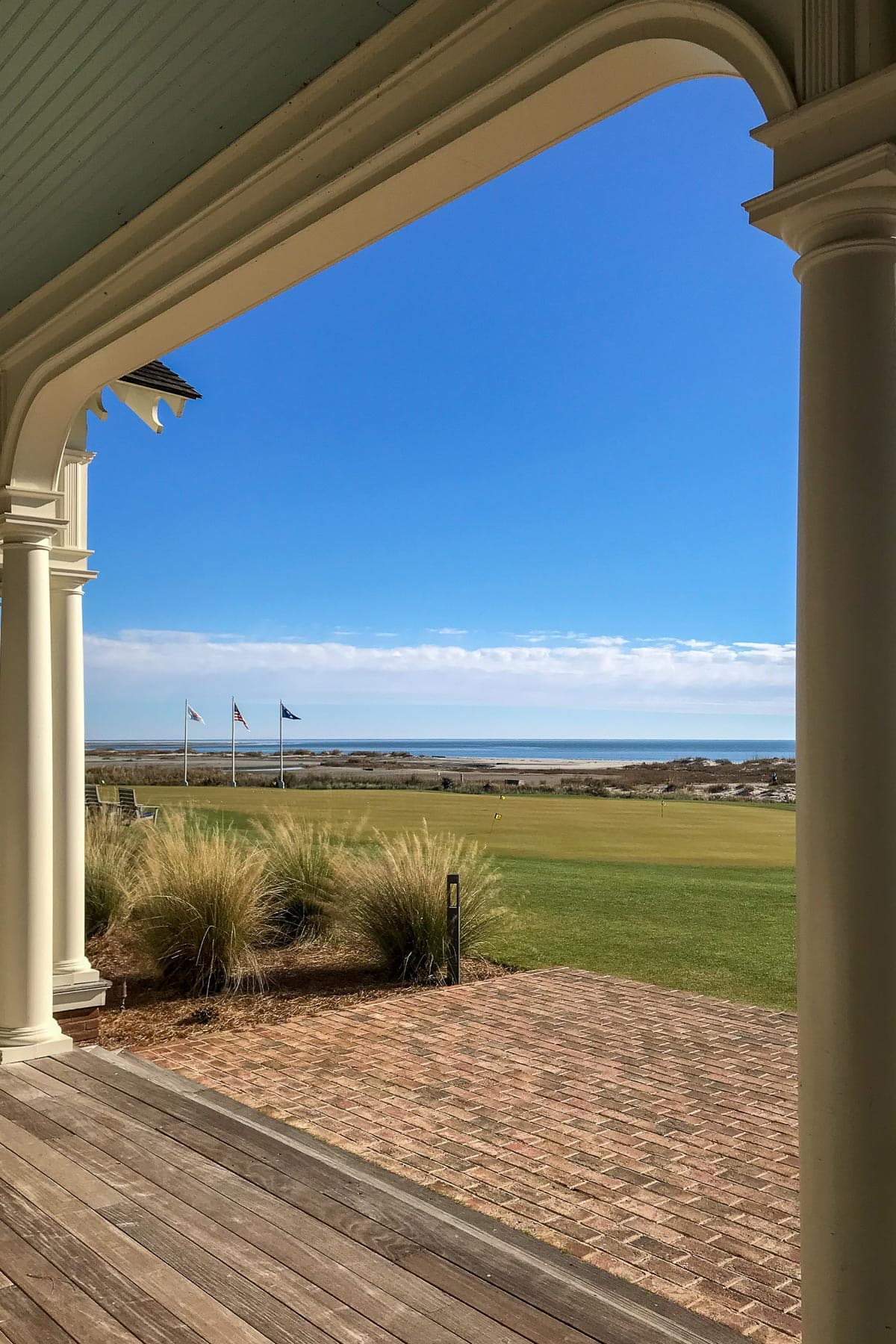 6. Kiawah Island
Kiawah Island has plenty of fun activities, whether you want to visit the Kiawah Island Beach or a park with gorgeous views of the ocean and rivers. You can enjoy wading through this island's forests and marches as well.
There are more than 10 miles of sandy beaches to explore and you can use the nearby grills to have an awesome cookout with your friends and family.
Here, you can go for a swim, take a kayak out on the water or even rent a canoe. You may see some incredible wildlife like sea turtles and alligators. Lastly, you can always enjoy world-class golfing and amenities at the Kiawah Island Golf Resort.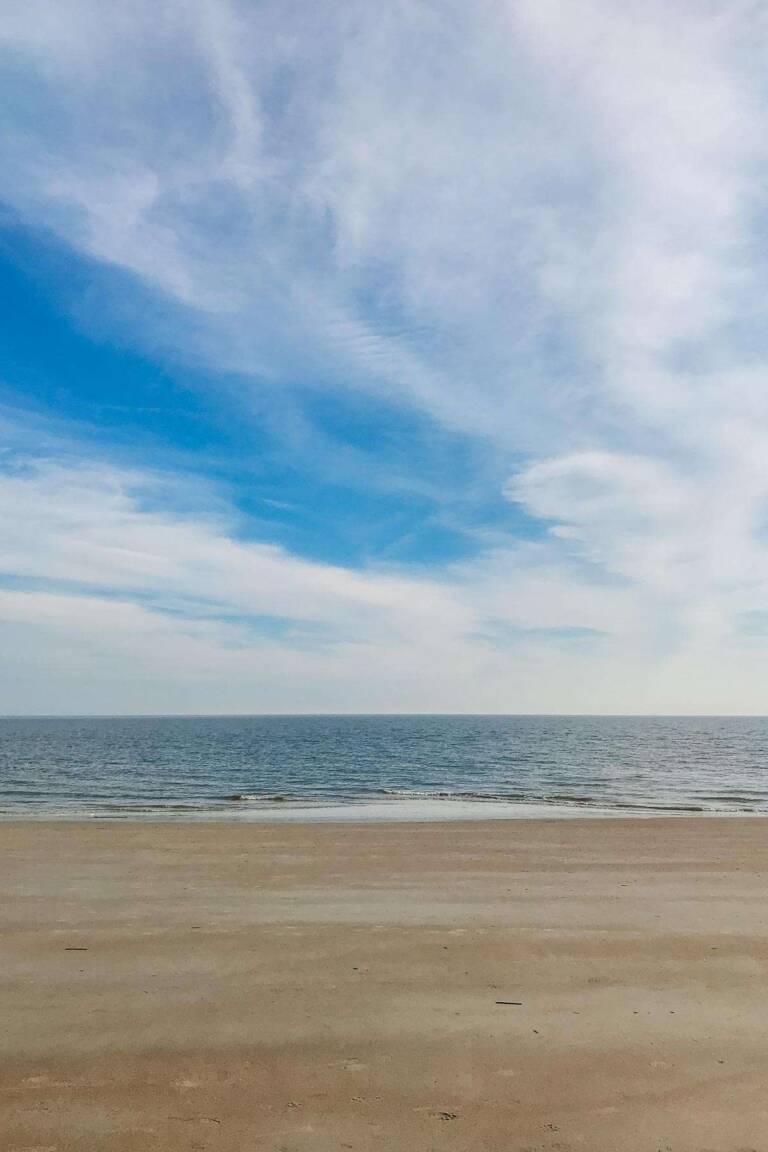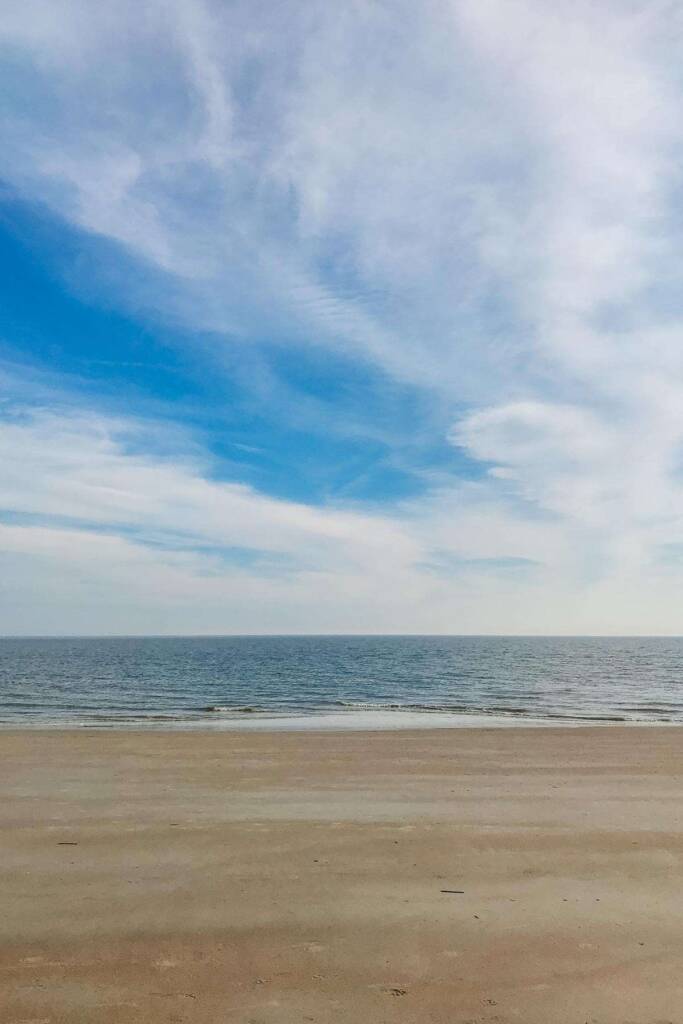 7. Edisto Island
Edisto Island is another great South Carolina beach town where you can go fishing or sailing. Best of all, you can bring your dog to this beach to run around and play in the waves. There are tons of fun activities you can take part in when visiting this town, such as:
Biking on the long bike path
Camping right on the beach
Kayaking on the ocean waters
Hiking in the woods
Deep-sea fishing and/or boating
You can also enjoy a day of sunbathing, making sandcastles with your kids, and checking out the local gift shops.
Edisto Beach State Park is stunning and you'll love gazing at the wildlife as well as the natural beauty of the blue ocean waves.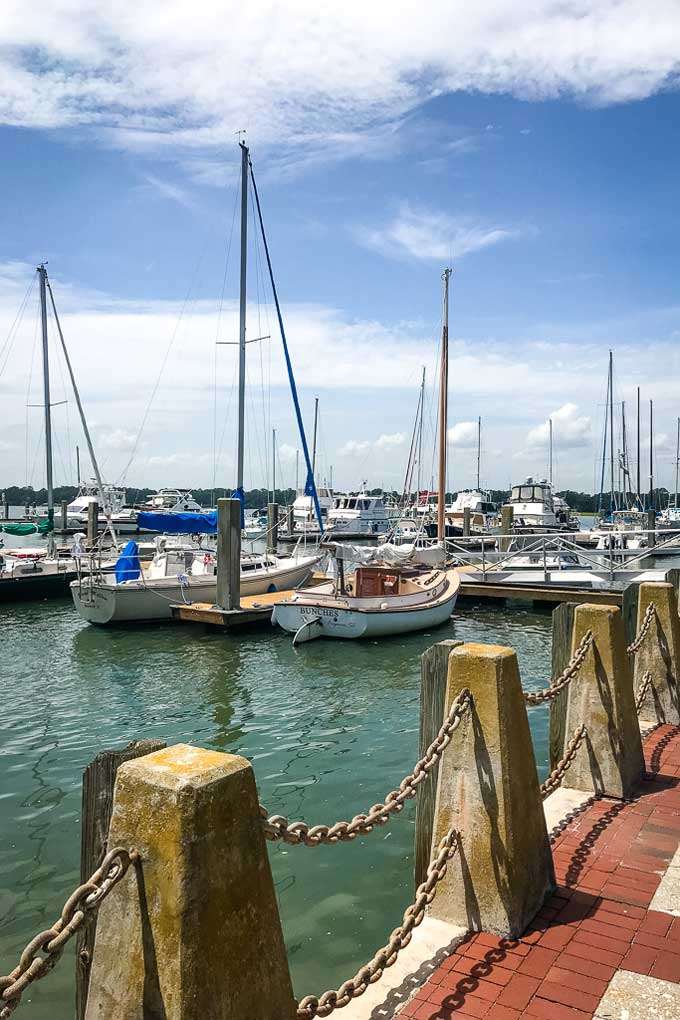 8. Beaufort
The town of Beaufort, South Carolina is surrounded by excellent beaches to check out as well as other fun places to see. First, you can spend a day at Hunting Island Beach or Land's End Beach. While Hunting Island is the most popular of South Carolina's state parks, those looking for a less crowded and quieter spot should consider spending an afternoon at Land's End Beach.
If you'd rather go hiking in a beautiful landscape and see some wildlife, you can do that at Hunting Island State Park. When you get hungry, order some grub from Plums Restaurant in downtown Beaufort, which serves some great seafood.
Be sure to check out the historic district. And if you want to try a local microbrew or a tasty glass of wine after touring the historic sites, visit Wren Bistro & Bar.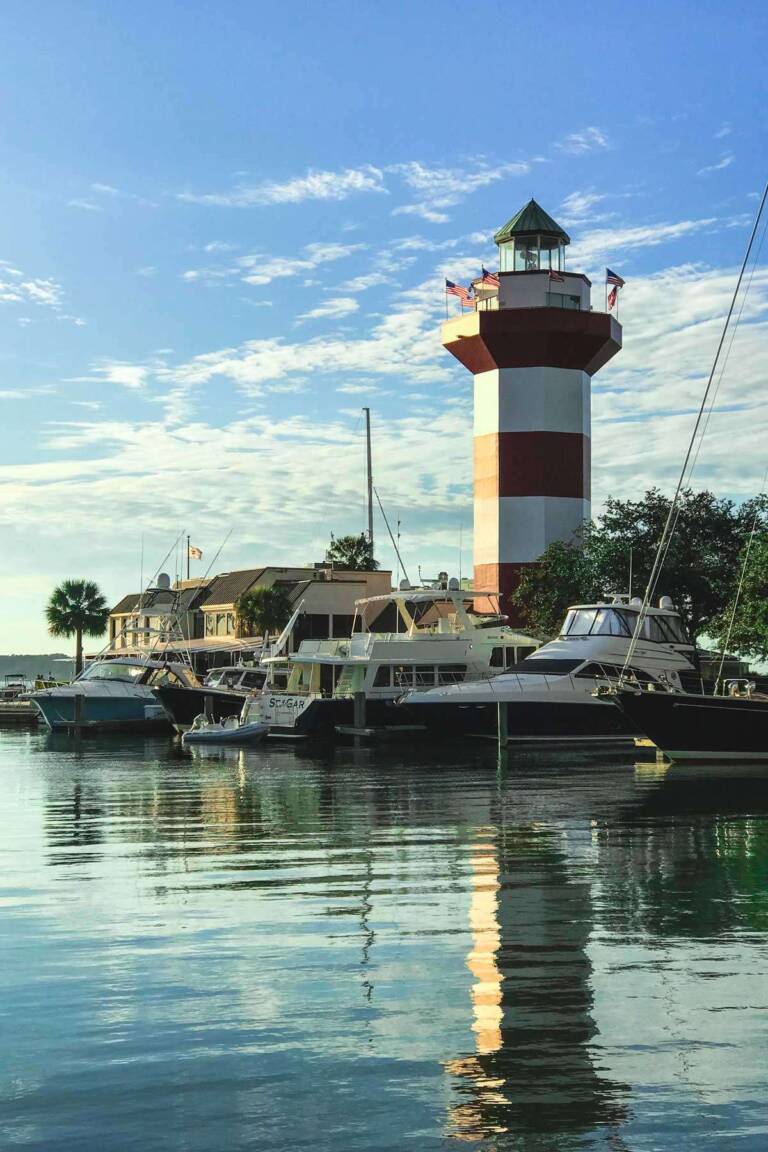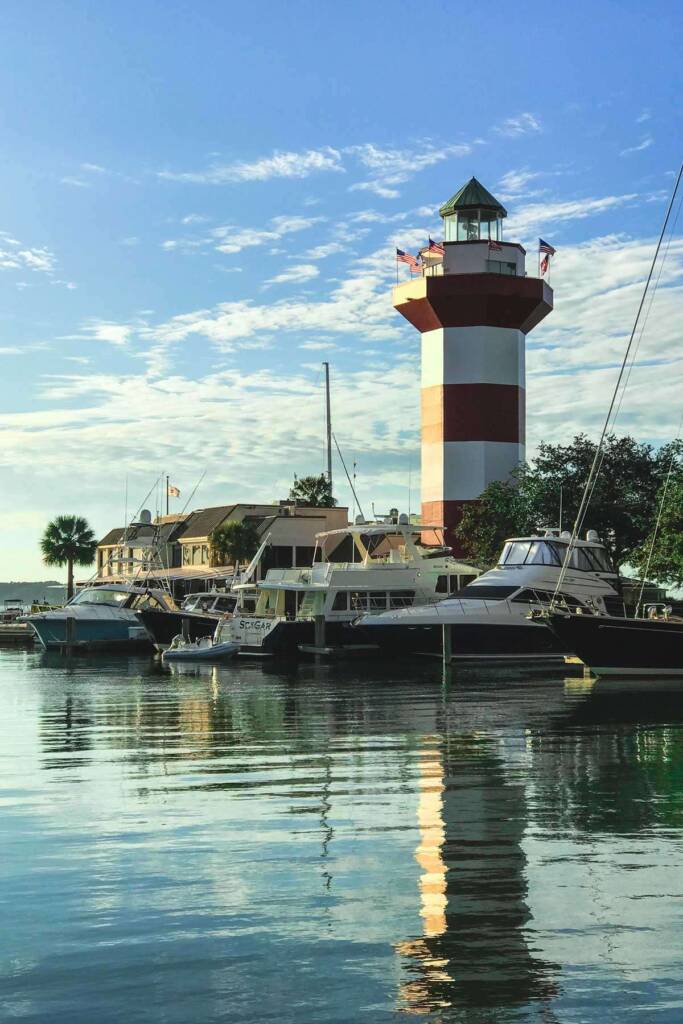 9. Hilton Head Island
Hilton Head Island has lots to offer for those who want to make some great memories. You can sign up for a fishing excursion with expert fishermen or zipline through an aerial adventure.
Visit some of the best Atlantic Ocean beaches on this island, such as Coligny Beach, Folly Field Beach, or Burkes Beach for swimming, walking or sunbathing.
On Hilton Head Island, you can kayak through the salt marshes of the intracoastal waterway or go parasailing over the ocean waters. If you know how to drive a boat, you can rent a boat for the day. Or if you prefer to stay on land, you can rent a bicycle and explore the biking trails around the island instead.
Golf and tennis are popular here, with more than 23 world-class golf courses and many tennis courts to choose from. If you want to experience some arts and culture, check out the Hilton Head Symphony Orchestra.
Hilton Head also makes a great home base for day trips in South Carolina and Georgia.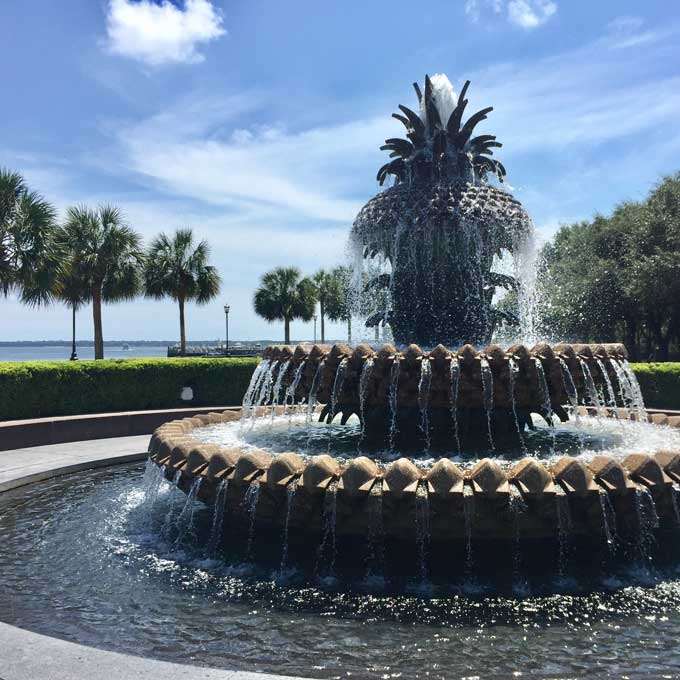 10. Charleston
Charleston is the largest city on the South Carolina coast and an excellent beach town where you can enjoy sunbathing or swimming at several local beaches. If you want a memorable adventure, try kayaking near the dolphins at Shem Creek.
When your stomach starts rumbling, you can munch on some fried chicken, shrimp, or a grilled fish sandwich at Leon's Oyster Shop.
If you're tired out from beach adventures, there are plenty of other attractions. You can check out The Gibbes Museum of Art, walk around Hampton Park, or bike across town. You can even make your own candle at the Candlefish shop.
Another great place to visit is the South Carolina Aquarium where you'll see plenty of sea life. If you're interested in some local food, try going to the Charleston Farmers Market.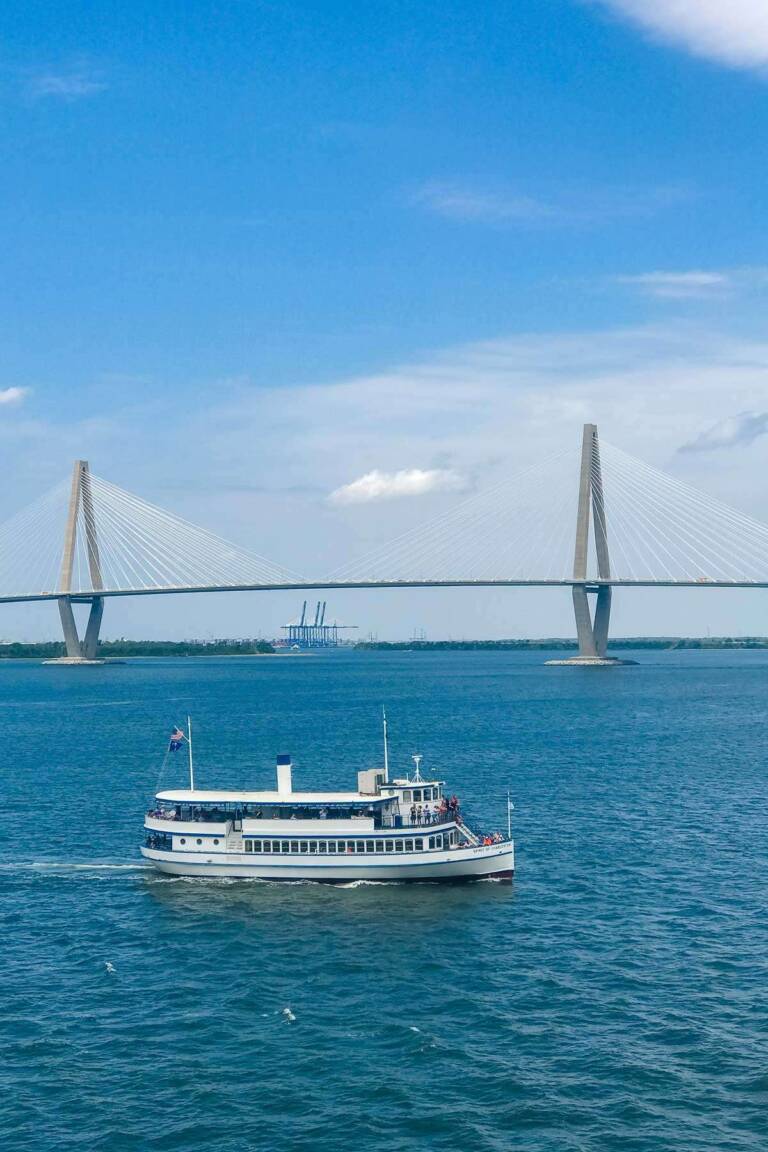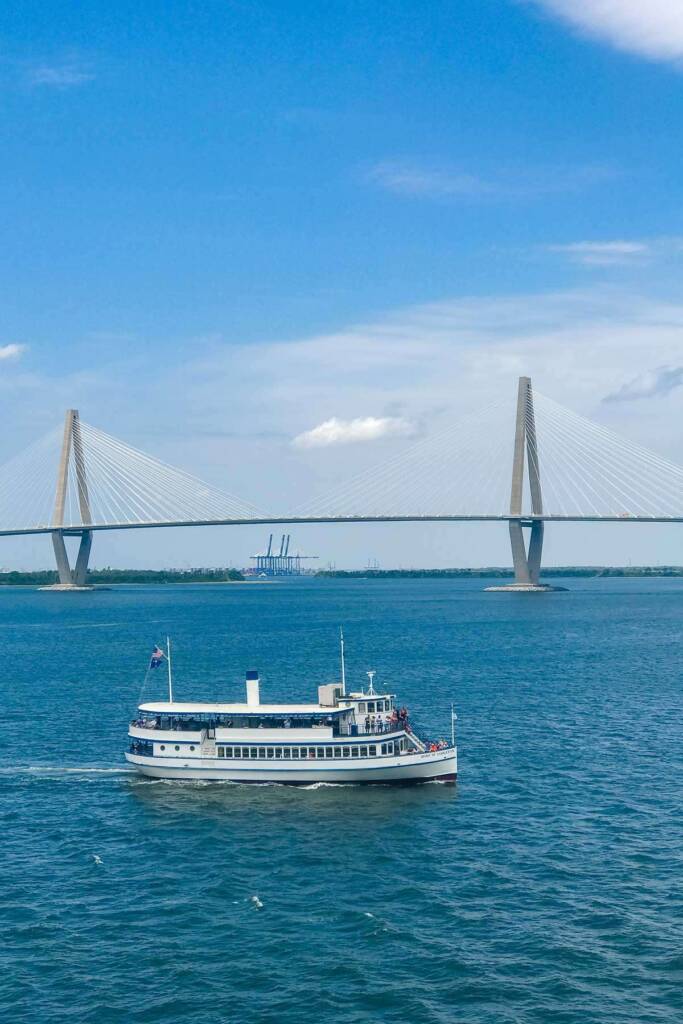 11. Mount Pleasant
Mount Pleasant is a fun place to visit in South Carolina. Here, you can see the USS Yorktown or spend an afternoon at the Patriots Point Naval & Maritime Museum to learn some history of this place.
If golf is your game, there are plenty of golf courses here to keep you occupied. When you get hungry, go down to the Waterfront District at Shem Creek, where you'll find plenty of awesome restaurants and bars. You can sit down to a good meal with a beautiful view of Charleston harbor.
Memorial Waterfront Park is also an exciting place to see, as your kids can run around on the playground while you enjoy a picnic and buy some soft-serve ice cream for the whole family.
12. Pawleys Island
If you want to spend a week relaxing at the beach, Pawleys Island is an ideal place for you. Here, you can rent a home on this small barrier island and enjoy the quiet beach. Some typical water activities include:
Fishing
Kayaking
The Blue Wave Adventures Dolphin Tour
Walking down the boardwalk by the harbor
Going on a boat tour
Pawleys Island has some land-based activities, too. You can visit the shops and restaurants across the causeway on the mainland. Visit the Strand Theater in Georgetown for a live performance or learn more about this region's maritime history at the South Carolina Maritime Museum.
13. Litchfield Beach
Litchfield Beach in South Carolina has long, white sandy beaches with blue-green waves. It's a quiet and pleasant beach to visit if you're looking to relax, sunbathe, build a sandcastle, and splash around in the water.
You can also spend some time golfing on the several golf courses in this area and enjoy a fine meal at one of its quality restaurants. If fine dining is what you seek, make a reservation at Perrone's Restaurant and Bar where you can enjoy Mediterranean food, including steak and a variety of fish.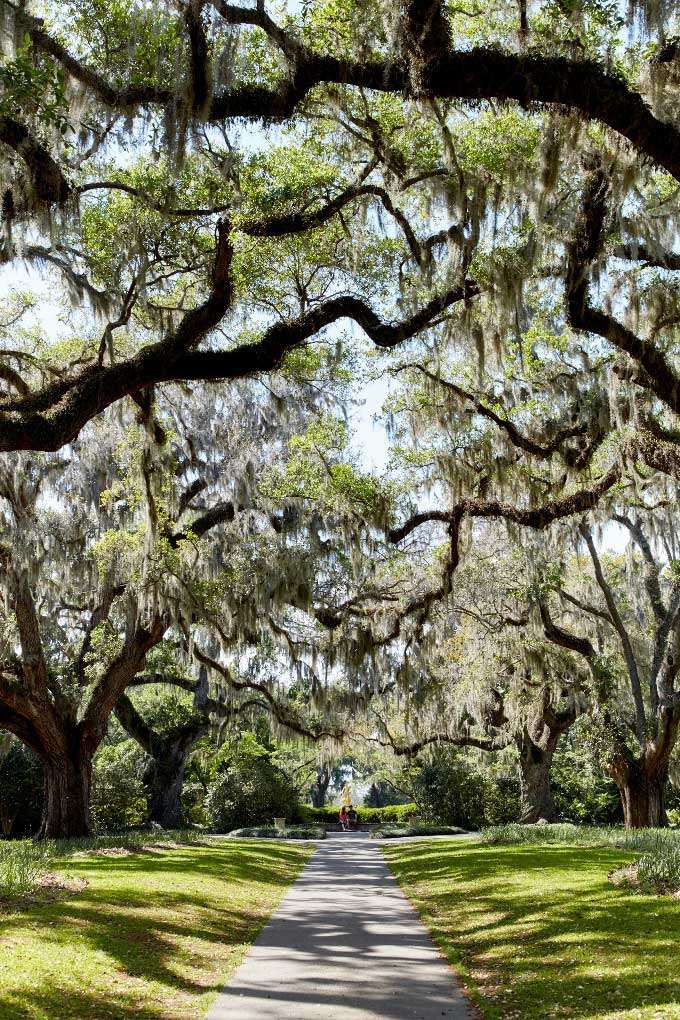 14. Murrells Inlet
Murrells Inlet is known as a small fishing village. Here, you can enjoy boating out on the harbor or kayaking down the various creeks. You can even book a deep-sea fishing expedition with expert fishermen.
Visit the Brookgreen Gardens to see some great flora and fauna. Here, you can see the Butterfly House and have your kids roam around the Peace Garden Room for Children. This area is also close enough to check out Huntington Beach State Park.
Best of all, Murrells Inlet is known as the "seafood capital of South Carolina." There are plenty of waterfront restaurants where you can enjoy delicious seafood and listen to live music.
For an enjoyable walk, visit Murrells Inlet Marshwalk, which is a one-half mile long wooden boardwalk surrounded by waterfront dining establishments and live music.
15. Surfside Beach
The town of Surfside Beach has clean and quiet beaches if you're looking to get away from the crowds. You can go fishing at Huntington Beach State Park along the coast. You might also want to go for a walk along miles of sandy beaches.
This town is a very family-friendly place where your kids can enjoy a waterpark or enjoy some mini-golf. Your children will also love the go-karting available here.
Nearby Brookgreen Gardens is a great place to visit for the whole family, as it's full of beautiful natural landscapes and small animals.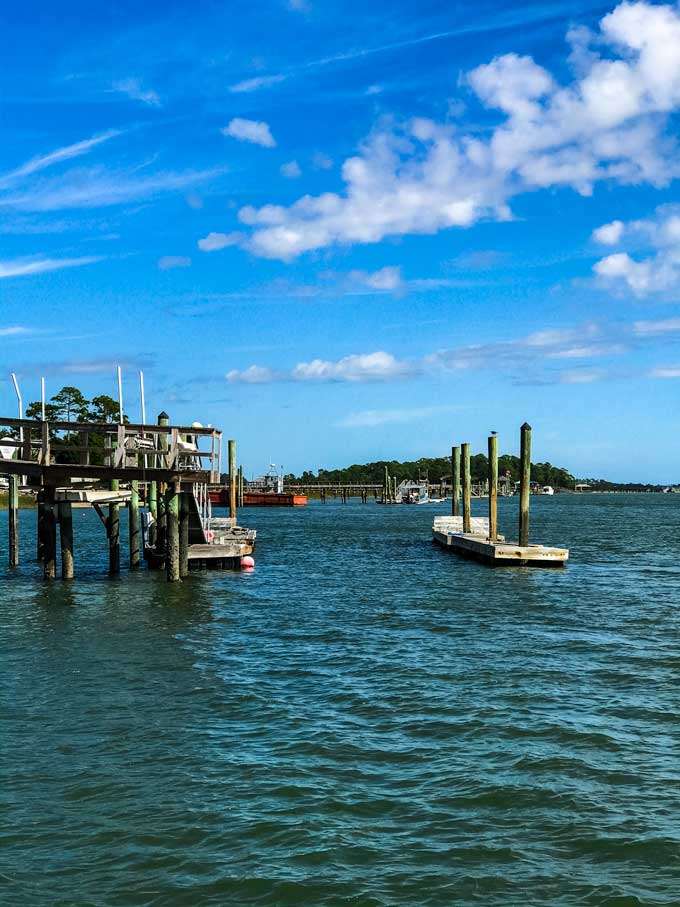 16. Bluffton
For more southern charm visit historic Old Town Bluffton. It's set on the May River, just across the bridge from Hilton Head Island's fantastic beaches.
Bluffton has much to offer from quaint streets filled with shops and restaurants to beautiful parks and water views. Take a walking tour of the downtown area or a dolphin excursion on the river.
If you love shopping, check out the local farmers' market on Thursdays or head to one of the two nearby outlet malls for great deals. Finally, don't miss Burnt Church Distillery for tours, tastings and casual food.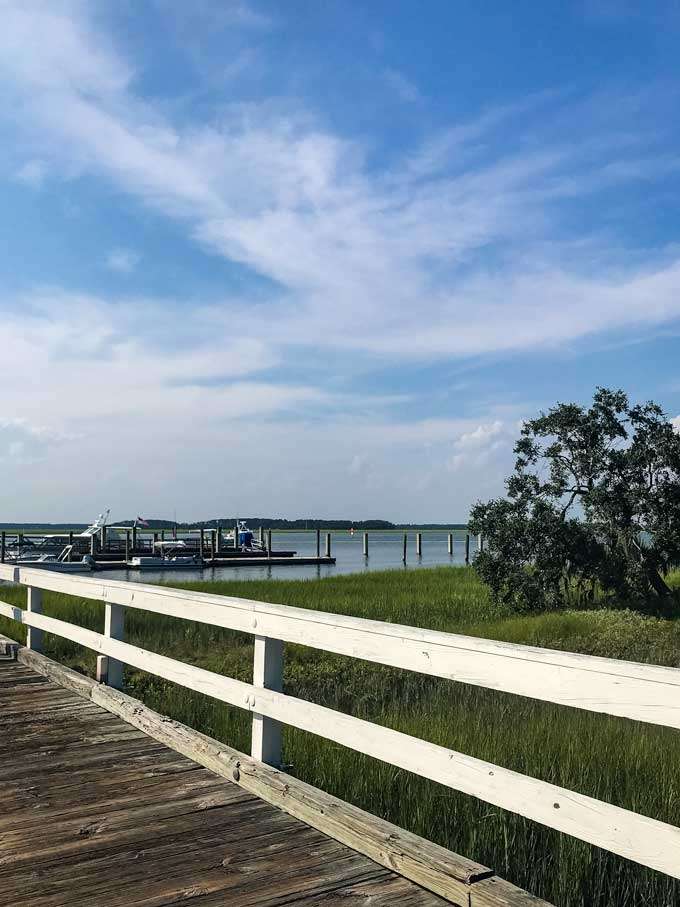 17. Daufuskie Island
To really get away from it all take the ferry from Bluffton to tiny rustic Daufuskie Island. Situated between Savannah and Hilton Head Island, it's only accessible by boat. It's a world away, where you'll have to rent a golf cart or bicycles to get around.
Set a slower pace and walk a quiet beach, or ride horses along the shoreline for an equestrian adventure. Don't miss the historic lighthouse, the local arts community and some great Lowcountry food at Lucy Bell's Cafe.
Rent a cottage overlooking the beach and step back in time for a classic South Carolina beach getaway.
18. North Myrtle Beach
North Myrtle Beach, located along the northeastern coast of South Carolina, is quieter and more laid back than its neighbor to the south, Myrtle Beach.
The beaches of North Myrtle Beach are popular destinations for swimming, sunbathing, fishing and other water activities. Visitors can also enjoy golfing at one of the many courses in the area, exploring attractions, shopping and dining at destinations like Barefoot Landing.
19. Garden City Beach
Garden City Beach, located just south of Surfside Beach, is a favorite family destination. It's the home of the Pier at Garden City and offers fishing, surfing, and other water sports.
Garden City features quiet beaches that are perfect for swimming, sunbathing, and water activities. As one of the string of towns that make up the Grand Strand, it's a great place to stay and explore the neighboring beach towns.
20. Georgetown
Georgetown is the third oldest city in the state. It has preserved the charm and is filled with historic architecture and museums. It has been named "America's Best Coastal Small Town" for its rich culture and history.
Downton Georgetown sits on the waterfront offering unique shopping and dining options on the water. Combined with easy access to the beaches at Pawleys Island, Litchfield Beach, and Huntington Beach State Park, it offers something for everyone.
21. McClellanville
McClellanville is a small coastal fishing town about 30 miles northeast of Charleston. As one of the oldest fishing communities in the state, it has maintained its historic charm and slow pace of life despite being so close to larger cities.
Enjoy the simple Lowcountry lifestyle by strolling the quiet streets, sampling fresh seafood, or taking the ferry to Bulls Island to visit Boneyard Beach. McClellanville offers a welcome break from the busier resort areas nearby.
Before You Go
Now that you've read through these amazing South Carolina coastal towns to visit, it's time to make a decision. Which of the best beach towns are you most interested in visiting? Pick your favorite and book a vacation today!
Before you know it, you'll be enjoying sunbathing on a beach, swimming in the warm waters, kayaking or fishing in the harbor, and learning the history of South Carolina. There will be plenty of tasty seafood options to choose from and fun activities to explore.
You won't regret vacationing in a South Carolina beach town.