Did you know that your favorite sun protection and skin care products might be putting the world's coral reefs in danger? Here are the key facts you should know when choosing a reef safe sunscreen that protects both your skin and the environment.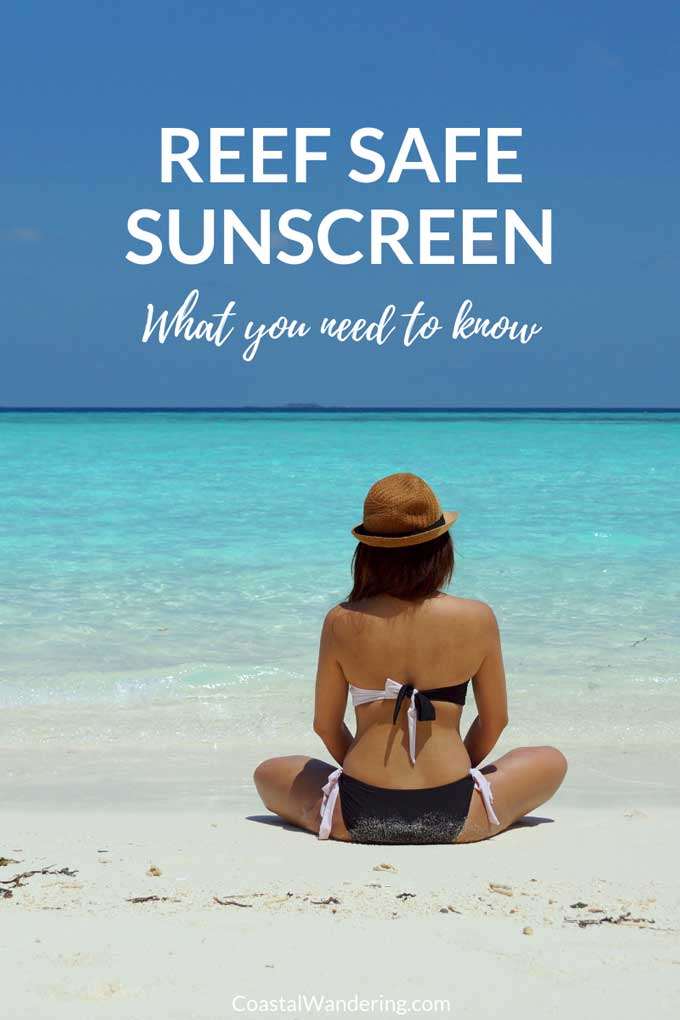 Have you found yourself planning your next beach day? Or perhaps you're packing for a beach vacation? There are plenty of things you'll need to bring along for your day in the sun. And one of the top items on your list is probably sunscreen. But how much thought have you actually given to the environmental and health impacts of the ingredients in your sunscreen?
With melanoma rates increasing and skin cancer the single most common cancer in the United States, it's more important than ever that you protect your skin from the sun. Unfortunately, there are many unclear claims made when advertising sunscreen products. Worse still, many of these claims sway purchase decisions that contribute to the destruction of coral reefs around the globe.
Visiting a coral reef is an awe-inspiring experience. No matter whether you're paddling or diving, you'll be hard-pressed to find a more spectacular aquatic view. The vibrant colors of a coral reef and its surrounding wildlife are breathtaking.
Sadly, many of these magical aquatic landscapes are being eroded by environmental pollution. And one of the biggest culprits? Sunscreen.
How Sunscreen Threatens Coral Reefs
Here are a few recent sunscreen statistics to consider:
So, why is this threatening the existence of coral reefs?
In recent years, both oxybenzone and octinoxate have been identified as harmful human and environmental pollutants. These particular ingredients have been linked to a variety of toxic reactions in coral, fish, and other marine organisms. These reactions include coral bleaching and DNA damage, as well as growth and skeleton abnormalities.
Coral bleaching is a particularly concerning reaction because it leaves coral susceptible to a variety of infections and limits the number of vital nutrients it can take in. This reaction is so dangerous that it has been deemed a global crisis.
The good news? In some instances, coral reefs have the ability to recover from bleaching if their living conditions permanently return to normal. While this recovery process could take decades, it is a glimmer of hope for those that love these natural wonders. It is up to us to protect and preserve them. And that process can start with choosing reef-safe sunscreen!
In 2018, Hawaii was the first state to ban the sale of sunscreens containing oxybenzone and octinoxate to protect its marine ecosystem from toxic chemicals. And Key West has passed legislation banning these chemical sunscreens to protect the Florida Keys, the world's third-largest barrier reef ecosystem.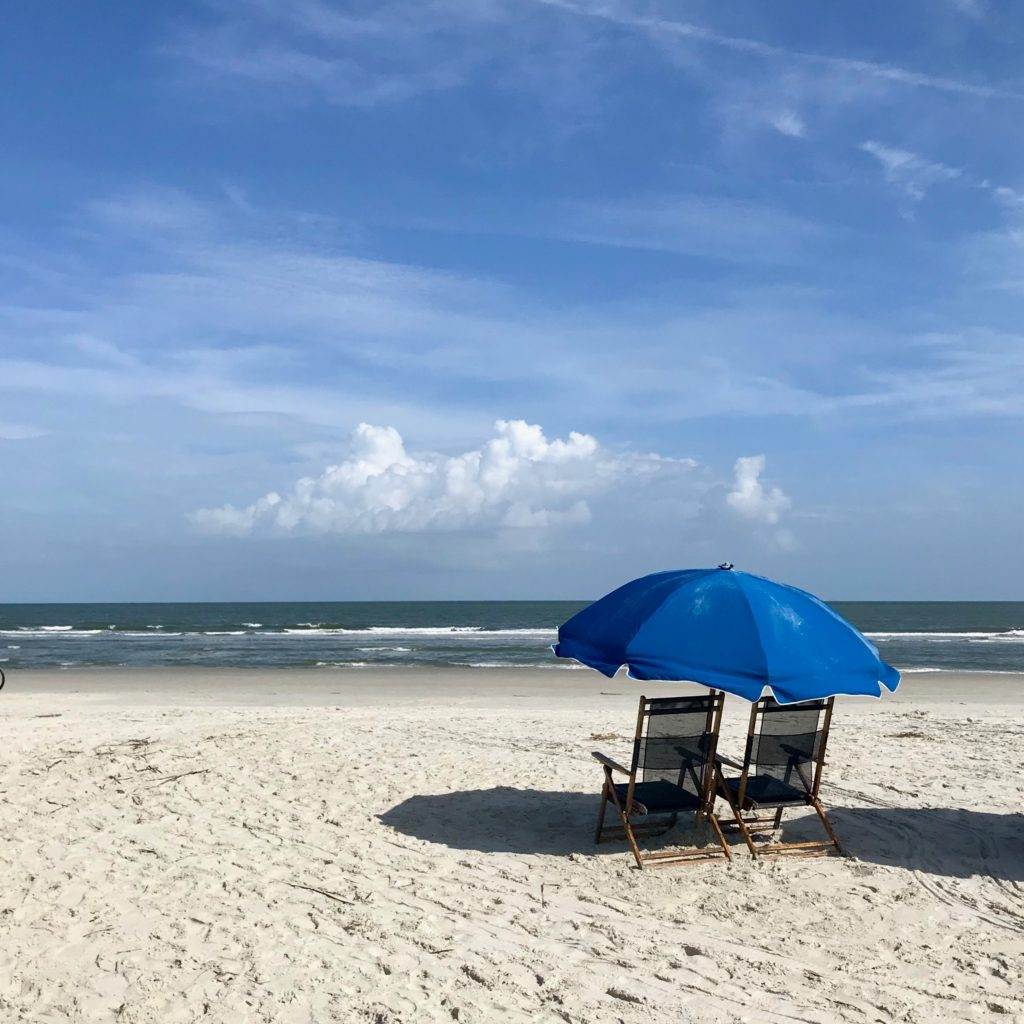 Understanding Sunscreen Labels
Unfortunately, many sunscreens are labeled with a variety of terms that make it particularly difficult for consumers to make an educated purchasing decision.
It's important to understand that the FDA primarily focuses on the following claims:
Sun protection factor (SPF)
Water resistance
Ultraviolet (UV) protection spectrum
As Consumer Reports points out, sunscreens labeled 'reef safe' aren't guaranteed harmless to aquatic ecosystems because there is no standardized regulation for reef-safe sunscreen products. It is the consumer's responsibility to understand the risks associated with certain common sunscreen ingredients and make purchasing decisions that protect our aquatic wildlife.
So, how can you reduce your environmental impact the next time you're visiting your favorite beach destination?
The single best way to protect both yourself and the environment is by covering up with ultraviolet protection factor (UPF) clothing. Why? By using UPF hats and clothing you'll apply less overall sunscreen. This means that there will be less product washing off of you into the ocean when you go for a swim and a smaller overall impact on the surrounding marine life.
Another smart decision you can make is staying away from aerosol formulas. While undeniably convenient, aerosol sunscreen formulas contain microscopic chemical ingredients that are often inhaled during the application process. These same ingredients also become airborne and spread into the surrounding environment, which ultimately causes further pollution.
Ingredients That Should — And Shouldn't — Be in Your Sunscreen
The Haereticus Environmental Laboratory has created a helpful list of common sunscreen and skincare ingredients that they consider pollutants. These ingredients pose a serious threat to the health of a variety of aquatic environments and surrounding wildlife. Their list includes:
Oxybenzone
Octinoxate
Any form of microplastic sphere or beads
Any nanoparticles like zinc oxide or titanium dioxide (less than 100NM)
4-methylbenzylidene camphor
Octocrylene
Para-aminobenzoic acid (PABA)
Methylparaben
Ethylparaben
Propylparaben
Butylparaben
Benzylparaben
Triclosan
It's also recommended that you avoid sunscreens containing petrolatum (also known as mineral oil) or those containing high levels of titanium dioxide. These mineral ingredients do not biodegrade safely and jeopardize the overall health of surrounding marine life.
Mineral sunscreen formulas with non-nano active ingredients offer a safer option in reef-safe sunscreen products. The term "non-nano" refers to ingredient particles that are larger than 100 nanometers in diameter. While traditional sunscreen formulas are absorbed into your skin, the non-nano particles sit on top of your skin to block the sun's harmful rays. According to the National Park Service, non-nanotized zinc oxide appears to be less harmful to coral reefs and is not linked with coral bleaching.
Bottom line: look for sunscreens that use non-nano zinc oxide and skip all the harmful chemicals.
Reef Safe Sunscreen Products
Wondering where you should start now that you know the key ingredients to look for — and stay away from — when selecting your sunscreen? Here are some wonderful coral reef safe sunscreen formulas you should consider.
This water-resistant sport sunscreen is a great choice if you're looking for a longer lasting lotion product. This non-nano natural mineral zinc oxide sunscreen formula blends rich organic jojoba and calming aloe, keeping your skin protected from the sun during active outdoor sports. It's a little harder to rub in because of the thicker consistency, but it's water-resistant up to 80 minutes.
There's no denying the convenience of a mineral sunscreen spray formula. This reef-friendly solution helps you skip the harmful chemicals and fragrances that are typically found in spray sunscreen products. I like that this formula is moisturizing as well as providing 80 minutes of water and sweat resistance!
I love packing this handy mineral sunscreen stick when I'm traveling with just a carry-on because it doesn't count against my liquids limit! This lightweight and water-resistant formula relies on non-nano zinc oxide as its primary defender against the sun. This formula is like sunscreen and moisturizer rolled into one — it's made with avocado oil and cacao seed butter! Perfect if your skin is prone to dryness.
Final Thoughts on Coral Reefs and Sunscreen
It's critical that we all do our part to protect our coral reefs and marine life. Whether you're off to Hawaii or the Florida Keys, the Caribbean or the South Pacific, this information is important no matter which tropical destination you're heading to next. Armed with this knowledge, you'll be ready to make an informed reef-safe sunscreen purchase before you pack for your next beach vacation - and protect yourself as well as the coral reefs!