From beachside breakfast joints to hidden gems, here are the best places to eat in Folly Beach, South Carolina.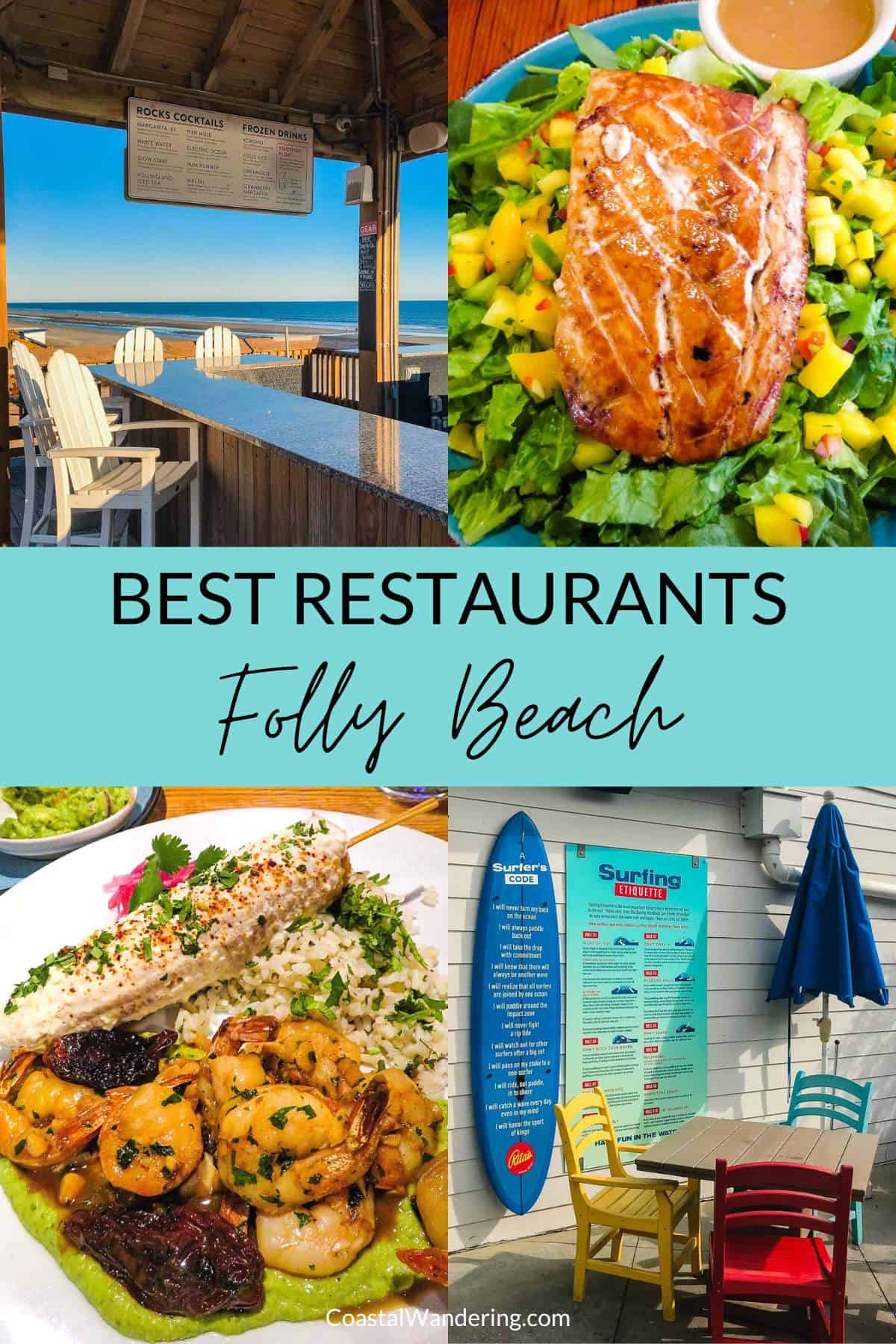 An authentic American beach town, if there ever was one, Folly Beach is one of the best places in the country to relax and enjoy some fun in the sun. In addition to the beautiful beachfront, Folly Beach is home to quaint local shops, great surfing, and some of the best restaurants in the Lowcountry.
Folly is one of my favorite South Carolina beaches, for its laid back vibe and proximity to Charleston, SC. Over the past couple of years, we've tried so many amazing places to eat there. From breakfast through dinner and oceanfront dining to taco shacks, our list of the best restaurants Folly Beach offers has something for everyone.
If you're hungry and looking for some tasty eats on Folly Beach, I've got you covered.
And if you're planning a trip to Folly Beach, you'll find the best available hotels and vacation rentals here.
Best Folly Beach Restaurants
Here are some of the most delicious dining spots you'll find on Folly Island - and a couple that are just across the bridge.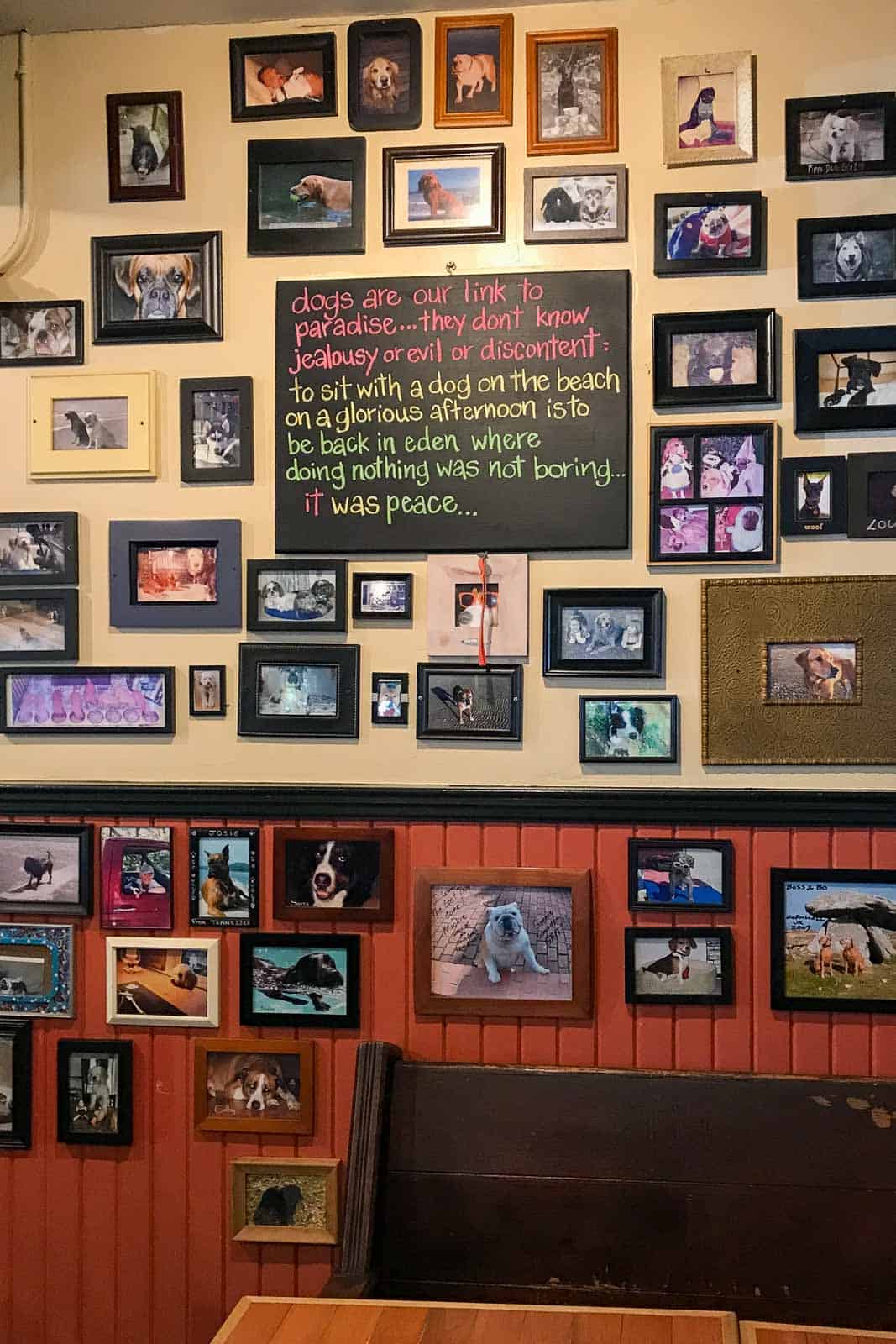 The Lost Dog Cafe has been Folly's top spot for breakfast and lunch for twenty years running. These days, they're serving up all their classics from a new building on West Huron, complete with a community garden.
You can dine inside or outside on the patio. It's so popular, there's usually a line but it's worth the wait. We loved it so much that we went for breakfast and lunch on our recent trip to Folly Island.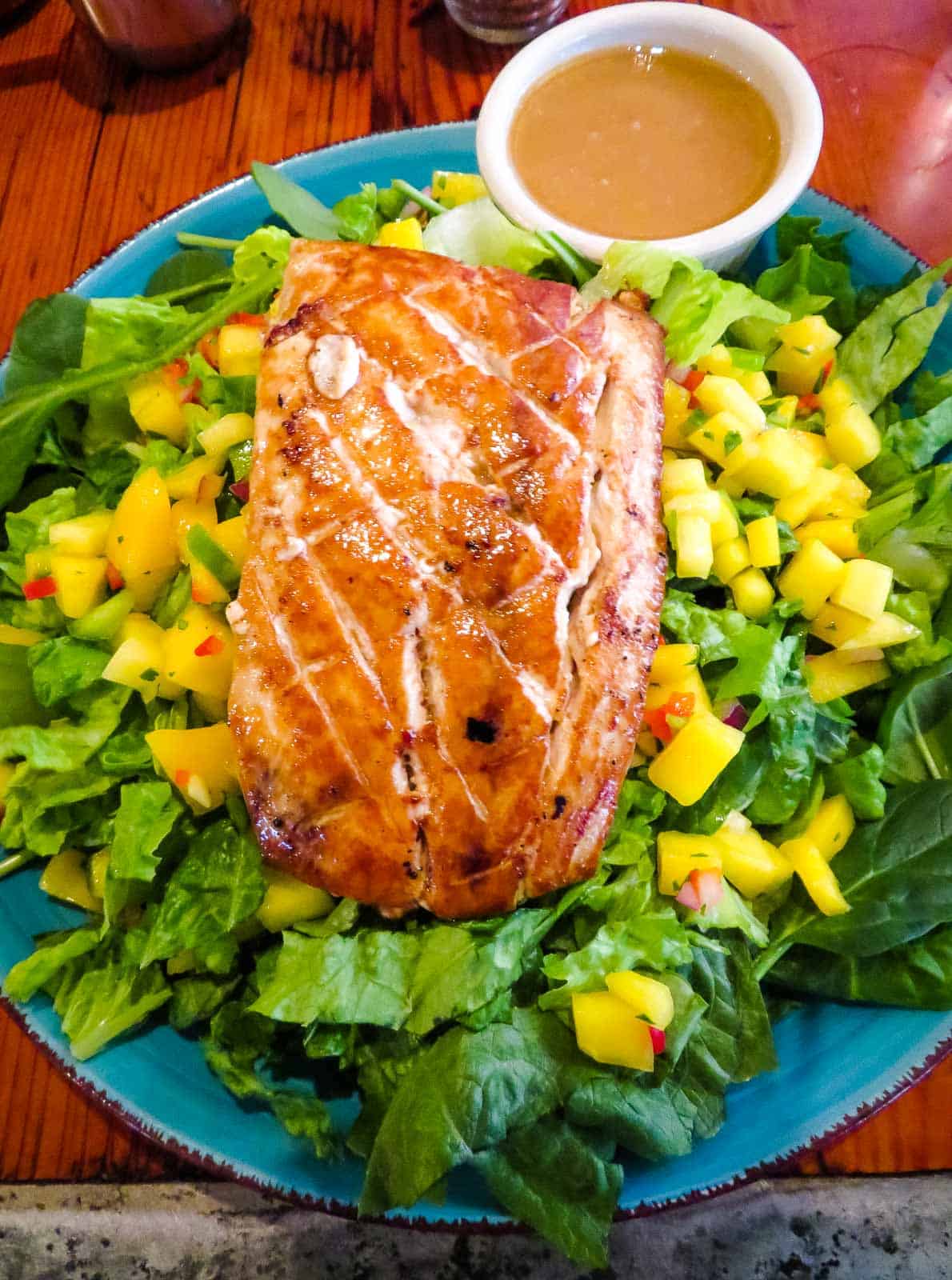 The Lost Dog is open daily for breakfast and lunch from 6:30 am until 3:00 pm (2:00 pm on Sundays.) The menu is laid back and loaded with classics, so you'll surely find something you'll like. Their eggs benedict with fried green tomatoes is a must-try and puts a southern spin on a familiar dish we all love for brunch.
You'll also find plenty of sandwiches and salads (the Folly Mahi Salad with grilled salmon and mango was amazing!) to whet your lunch appetite before heading back outside to enjoy everything Folly Beach offers.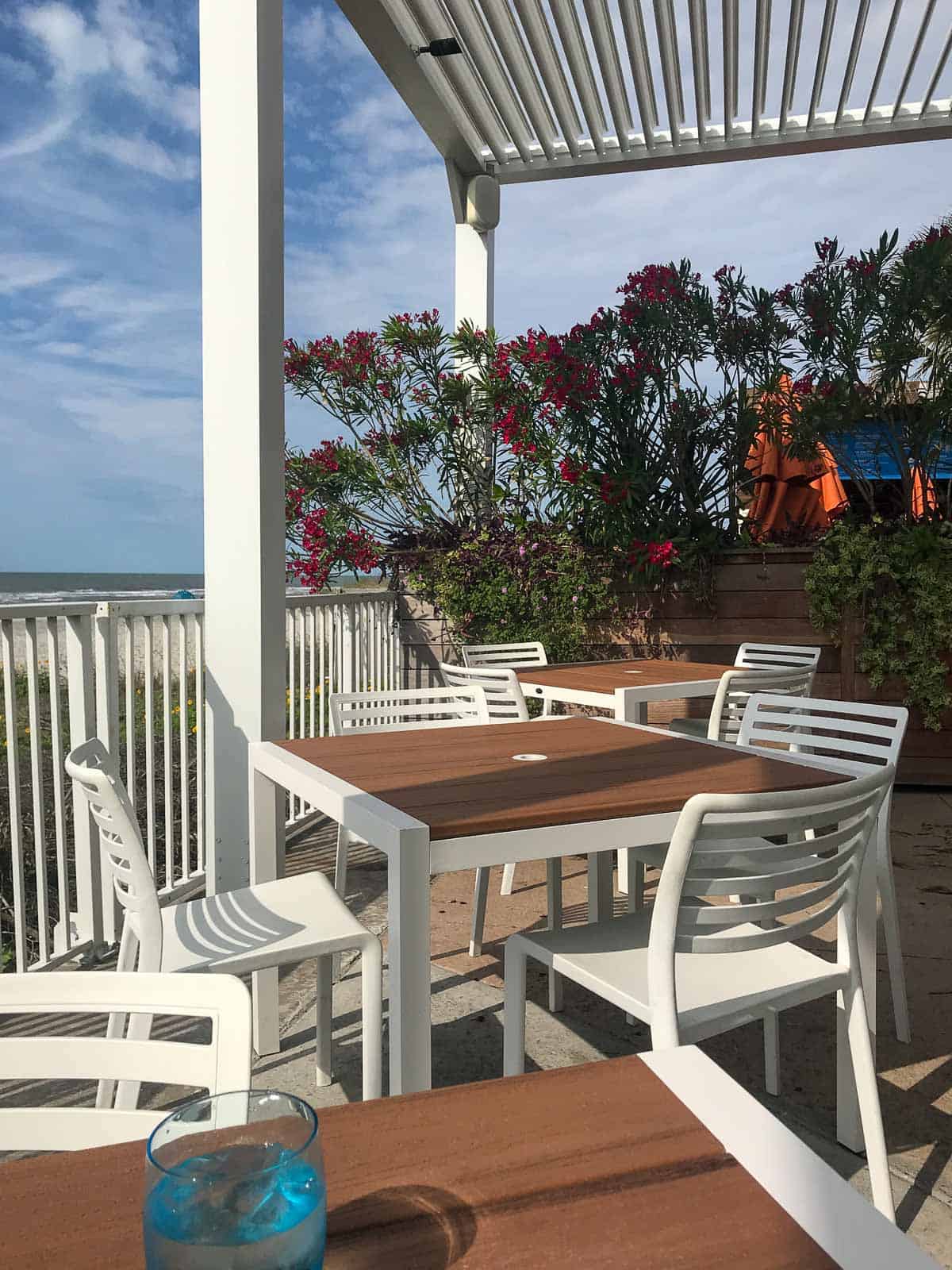 A casual beachside haunt with spectacular views of the ocean and Folly Beach Pier, BLU Beach Bar & Grill is ideal whether you need breakfast, lunch, or dinner. To find BLU, just head down Center Street until you reach the end, walk through the Tides Hotel, and hang a right just before you walk into the ocean; it's that close to the beach.
As for the dining, BLU is open all day. We've stayed at the Tides twice so we've had breakfast, lunch, and dinner at BLU. (Note, when we were there off-season they were closed on Wednesdays so be sure to check the current hours.)
Their menus are focused, with only a handful of items on each. You can't go wrong with anything you choose, from the tacos and a whopping half-pound burger to their larger plates, like shrimp fried rice or short ribs.
The gorgeous view of the beach and ocean means this place is hopping from opening until closing, so you'll want to place reservations if possible. Otherwise, they have a nice bar to sip a cocktail or two while you wait for a table.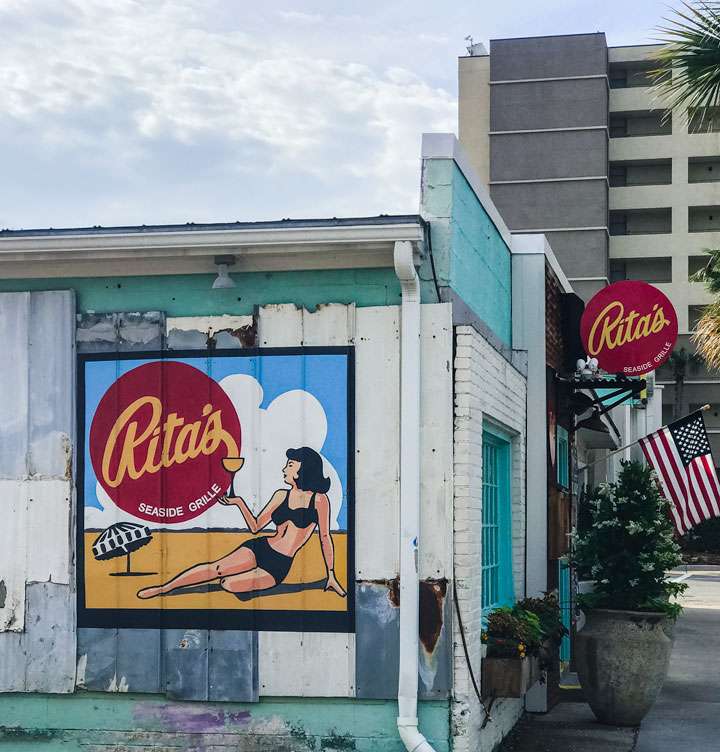 Across the street from BLU, at the end of Center Street, you'll find Rita's Seaside Grille, an all-day haunt that's a favorite of locals and tourists alike. Rita's offers one of the most diverse menus in town, and they open at 8 am on the weekends for the best brunch on the beach - and one of our favorite breakfast spots.
For lunch and dinner, Rita's serves up plenty of southern hospitality in the form of Carolina classics like peel-and-eat shrimp, barbecue, and fresh local seafood. Rita's also has one of the most inventive bars in Folly, and they have a full selection of signature cocktails and libations to keep the fun going all day long.
Check the event calendar because there's always something brewing at Rita's. From their Fall Car Show to themed brunches, there's something for everyone to enjoy.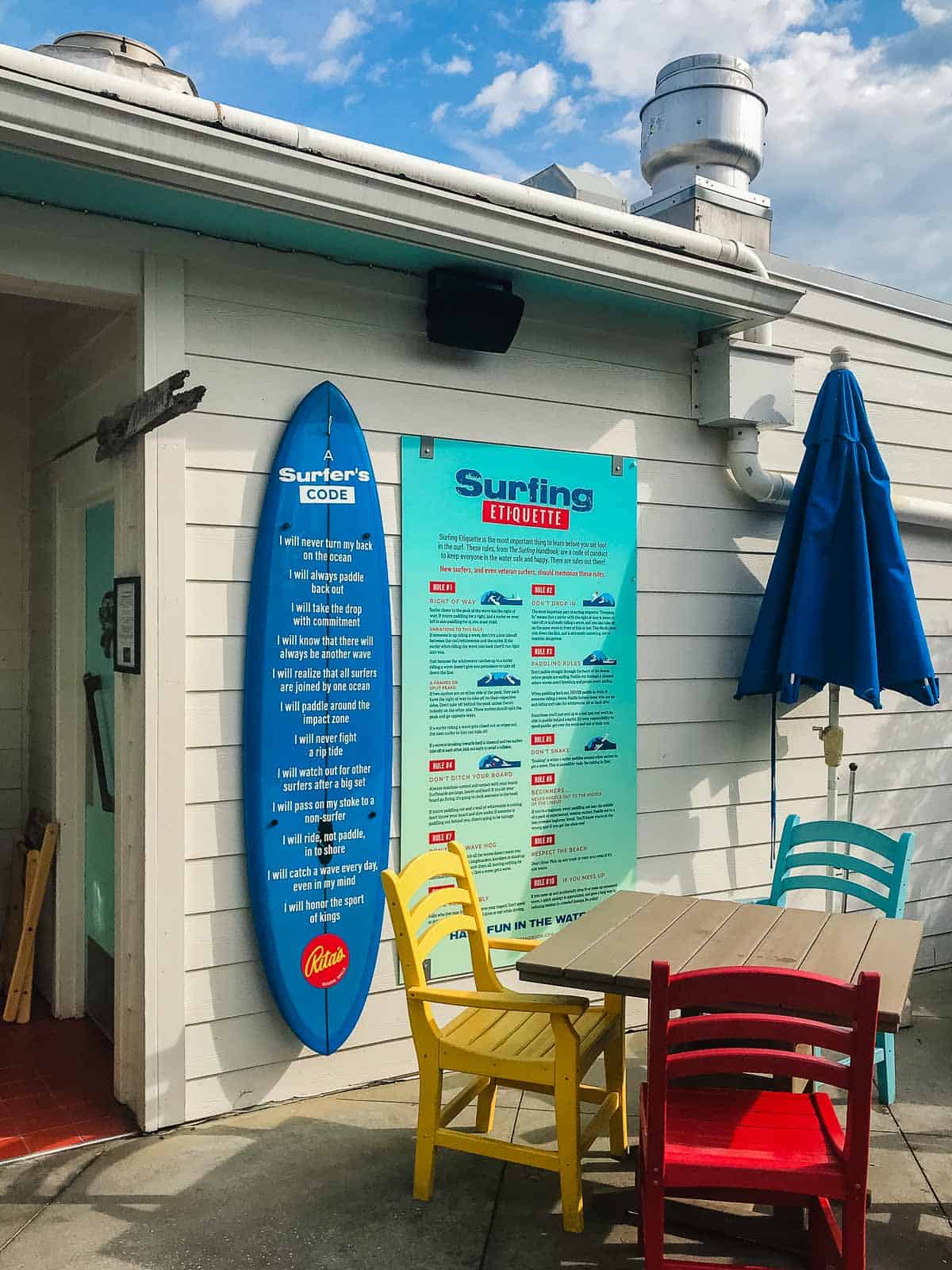 A bit further north on Center Street lies the Jack of Cups Saloon, a vegetarian-friendly enclave that serves up a creative menu that reads like a middle eastern-inspired taste of Carolina. From their red curry mac and cheese to ricotta toast with Manchurian sauce, you'll quickly realize that Jack of Cups is like no other place on the beach.
Most of the fare on the menu is vegetarian or vegan, but there's plenty of fare for the meat eaters to enjoy. For as good as the food is, the true star of the show at Jack of Cups is the bar, which serves up some of the most inventive and delicious cocktails you'll find in any restaurant on Folly Beach.
Be sure to pop in from 4-6 pm every day of the week to take advantage of Jack of Cups' fantastic happy hour.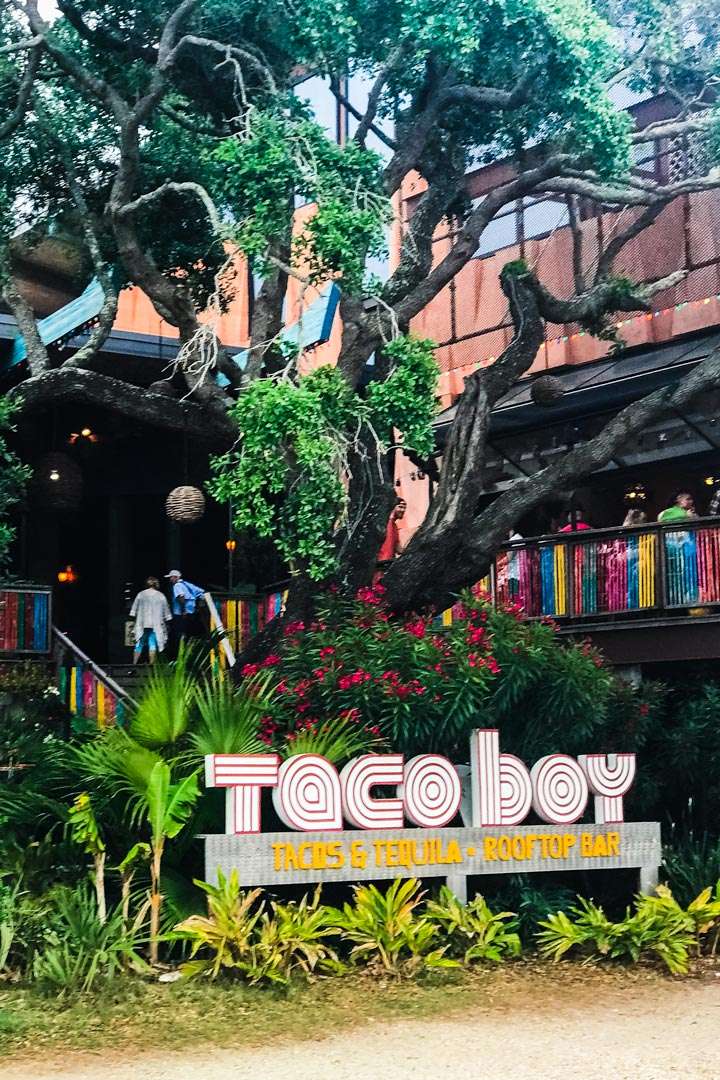 Just off Center Street on East Ashley Avenue, you'll find an expansive three-story love letter to a food item we all know and love; tacos! This much-loved local spot recently moved to its new location, which offers multiple dining rooms and bars, including a rooftop bar that offers breathtaking ocean views.
Taco Boy is the perfect spot to enjoy a cold beer or a margarita, and they offer everything you'd expect from your favorite taco joint. Plus, there's some inventive fare on the list, such as the Birria quesadilla or their Korean-inspired kimchi beef tacos.
If you're in town on a Tuesday, take advantage of their $5 signature margaritas and take in the views from the rooftop. Don't miss the frozen screwdriver (so good!) and their amazing fish tacos!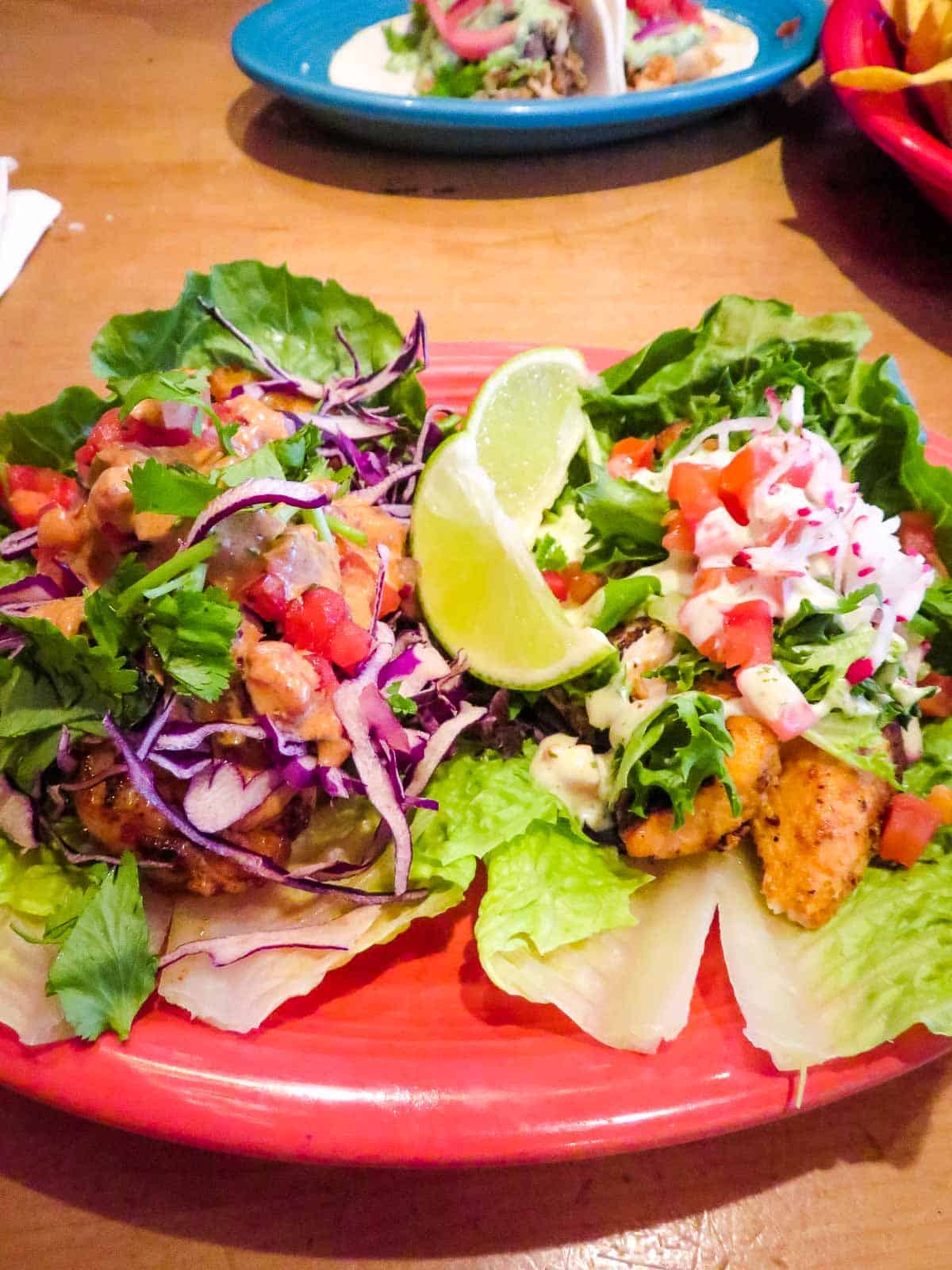 Sometimes, all you need is a quick slice of pizza so you can fuel up and get back to enjoying everything Folly Beach has to offer. Slice of Folly is tough to beat, serving up New York City-style pizza by the slice or the whole pie. It's a pretty tiny spot, so it's mostly a grab-and-go establishment, but that's perfect for enjoying a busy day on Folly Beach.
Slice keeps things simple. You can order pizza by the pie or slice with your choice of toppings, and they also have a few pasta dishes. Best of all, Slice of Folly delivers to Folly Beach and James Island, so if you can't come to them, they'll come to you.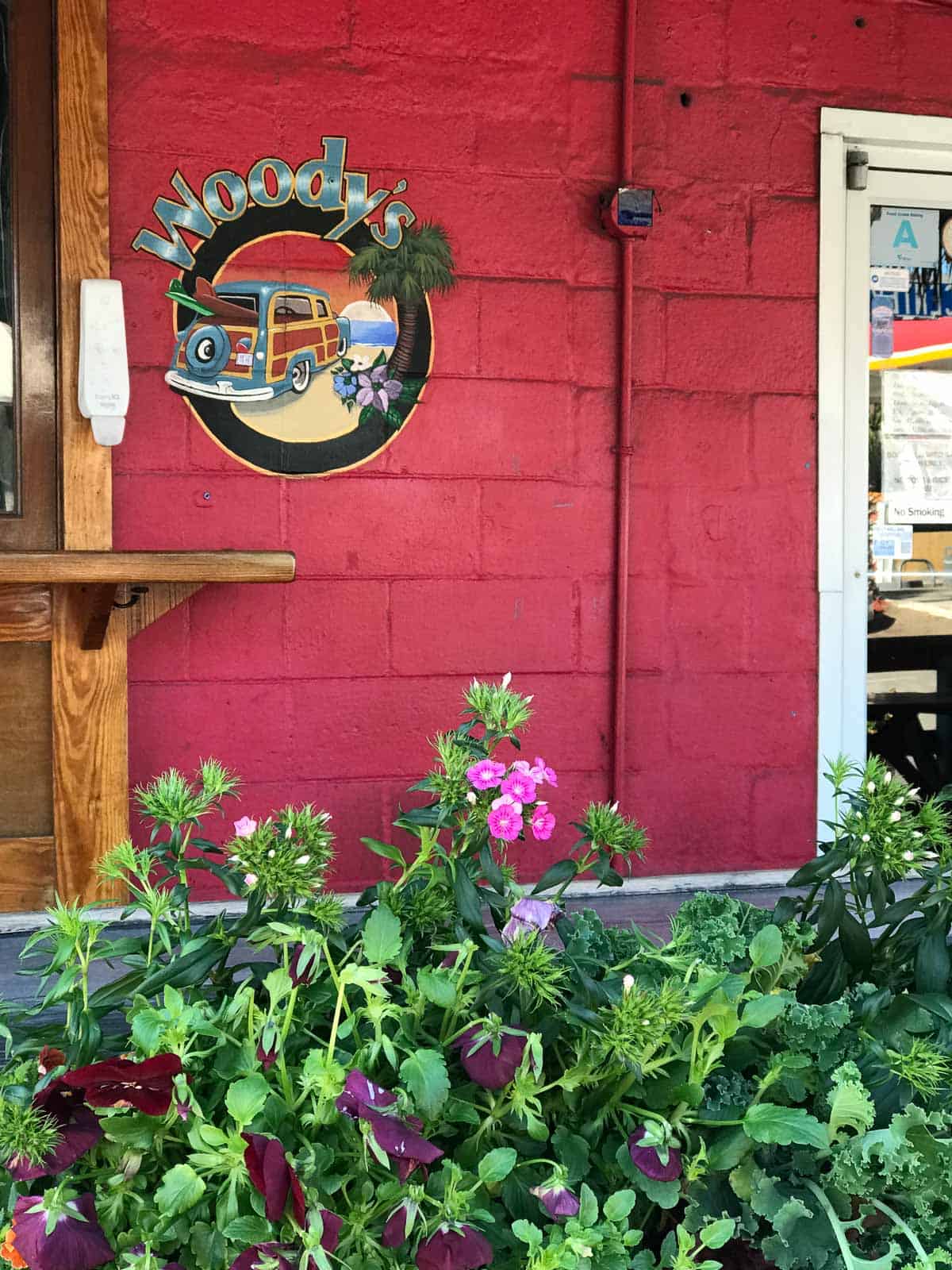 Serving up tiki bar vibes and excellent pizza, sandwiches, and salads. You can stop into Woody's Center Street location at the corner of West Hudson beginning at 5 pm each day. They offer a full bar, so you can also wet your whistle while you wait for a delicious pizza or sandwich.
Woody's might be best known for their pizza, but if you ask us, the sandwiches can't be beaten. The Melnard is one of the best steak sandwiches you'll ever have, and the other offerings, like the Goodfella and Squeek, are equally as delicious.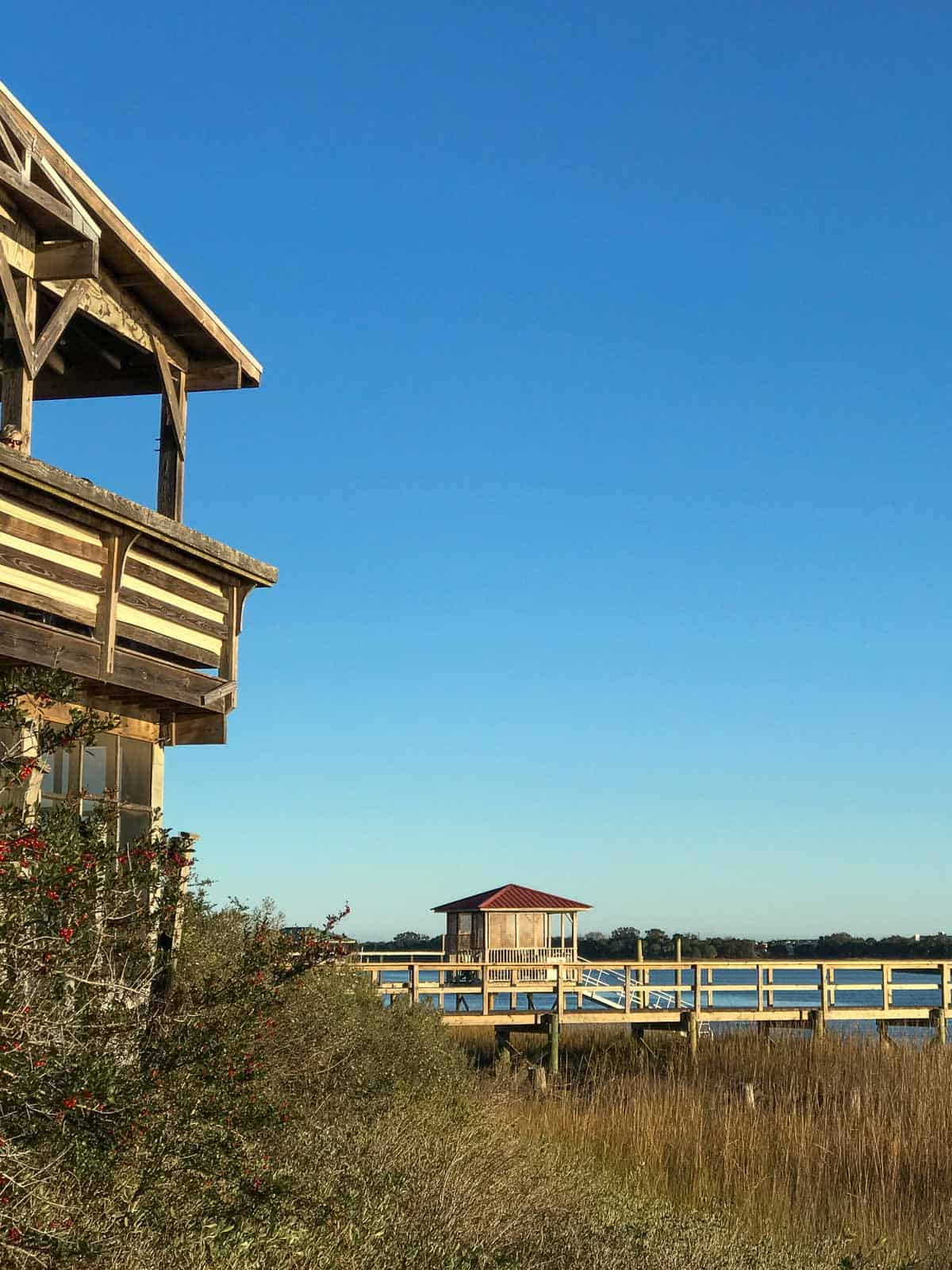 A bit further north of Folly Beach on Bowens Island, there's an institution serving up some of the best local seafood in Carolina since 1946. This unfussy restaurant has the look and feel of an old boat house, and it's situated on the river, so you can enjoy a beautiful view while you sample the local fare.
You drive down what looks like a residential road to get there, but the restaurant is at the end of the road right on the water. The views are breathtaking!
The menu is loaded with classic seafood dishes, many of them harvested locally. The oysters, shrimp and grits and Low Country boil are must-try items, as are the hushpuppies. Beyond the delicious food, there's also a full bar for whatever libation you prefer.
There's been more than a few times on Folly where I've said, "thank heavens for Bert's Market," and if you spend some time here, you'll probably find yourself saying the same. Bert's Market on Ashley Avenue is the only proper grocery store on Folly Beach, and they're open 24 hours a day for anything you need.
Beyond basic essentials, beer and wine, Bert's also has an excellent deli and grille, serving classic sandwiches, wraps, salads, burgers, fries, and much more. Both the grille and deli are open 24 hours, so whether you need breakfast, dinner, or a late-night snack, you're in good hands at Bert's.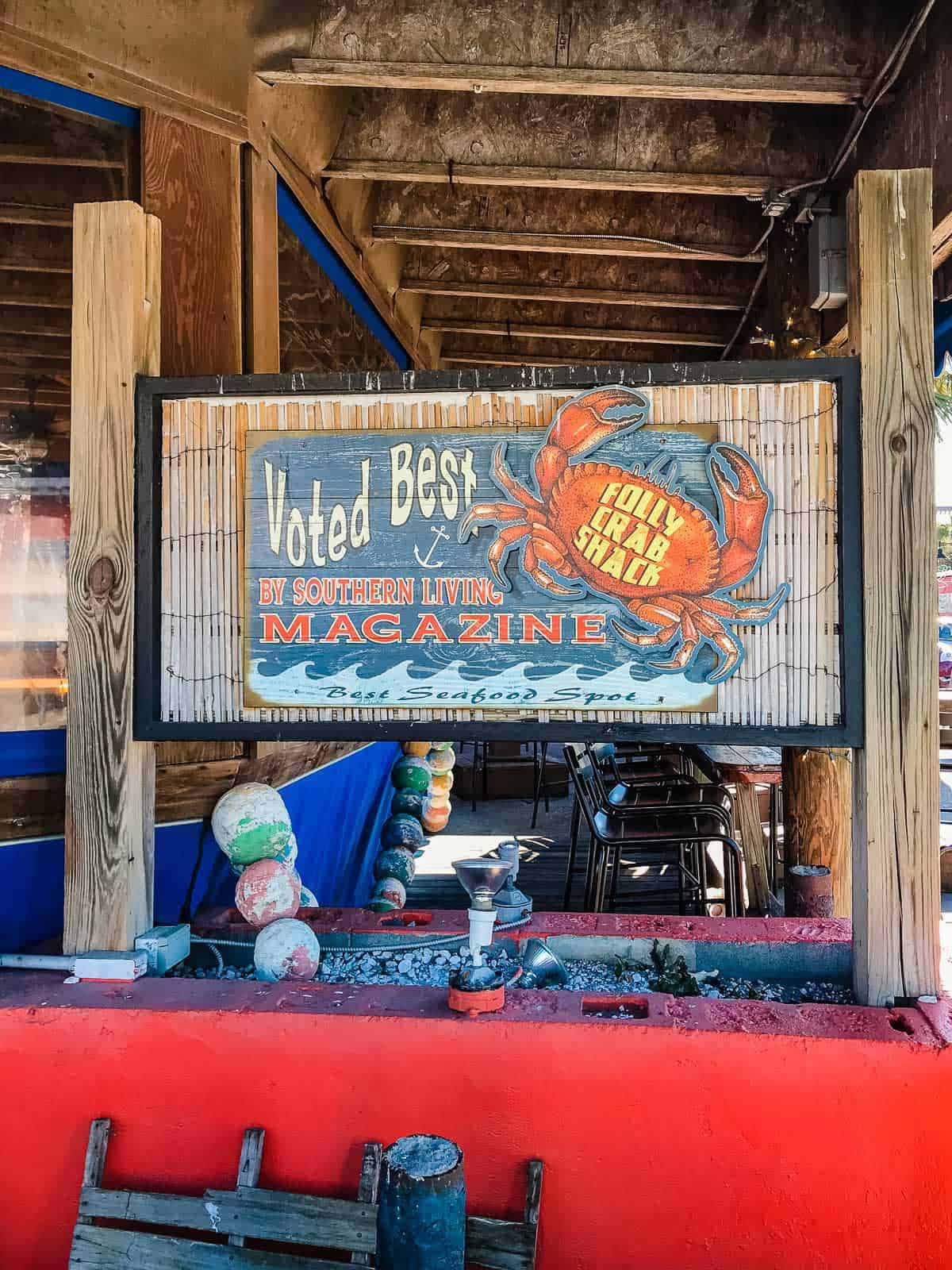 Whenever you're in the Charleston area, you're never far from Crab Shack seafood restaurants. Charleston proper offers two locations further inland, while Folly Beach hosts a third Crab Shack on Center Street. The Center Street location is a short walk from the beach, and it features all the fresh seafood you could want, along with a full bar serving up fun and inventive cocktails for all to enjoy.
Crab Shack is open for lunch and dinner, and they offer all the classics you'd expect like fried and broiled seafood and a full raw bar. There are also plenty of sandwiches, appetizers, and a few signature dishes, like the can't-miss shrimp and scallop pie.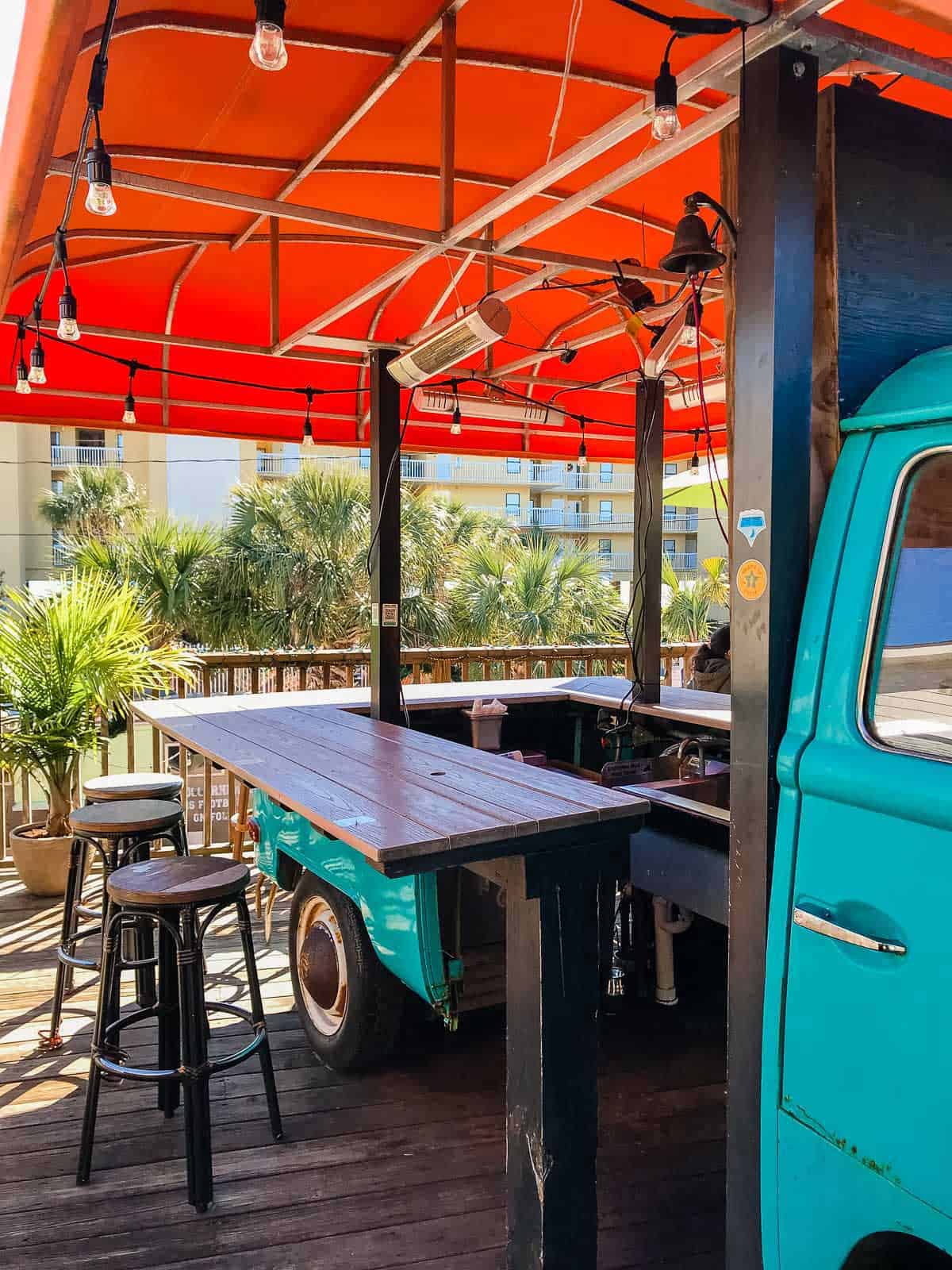 Two blocks north of the beach on the corner of Ashley Avenue and West 2nd Street, you'll find the aptly named Loggerhead's Beach Grill. This place is always hopping in the first-floor dining room and second-floor outdoor deck, which offers beautiful views of the Atlantic.
Loggerhead's is open for lunch and dinner, and they offer a full bar in addition to their classic menu of sandwiches, salads, seafood, and local favorites. Whatever you do, don't leave without trying the blue claw crab dip and key lime pie.
On Ashley Avenue at the corner of East 2nd Street sits Chico Feo, an inventive taco spot that meshes the cultures of Mexico and Vietnam to serve up a decidedly different take on Mexican and Vietnamese classics. There's also a bar offering a rotating selection of beer, wine, and soft drinks.
The vibe is laid back, the food is inventive and delicious, and it's also easy on your wallet. Try the Num Pang or Cuban sandwich, or indulge in one of their weekly specials, which showcase ingredients from local farmers and fishermen. It might not have the oceanfront views of other Folly Beach food options, but Chico Feo is one of the best places to eat in Folly Beach.
This unfussy spot that's up Center Street, about a half mile from the water, serves up classic American fare and drinks that will knock your socks off from a tiny storefront. Coastal-inspired fare includes grouper tacos, hummus plates, and plenty of sandwiches and salads that are delicious and healthy.
But, if you're after a big juicy burger, you won't find much better in the entire state of South Carolina, let alone here in one of the Folly Island restaurants. Their Double Double burger is a can't-miss, along with the Spicoli sandwich and Pollo Loco wrap.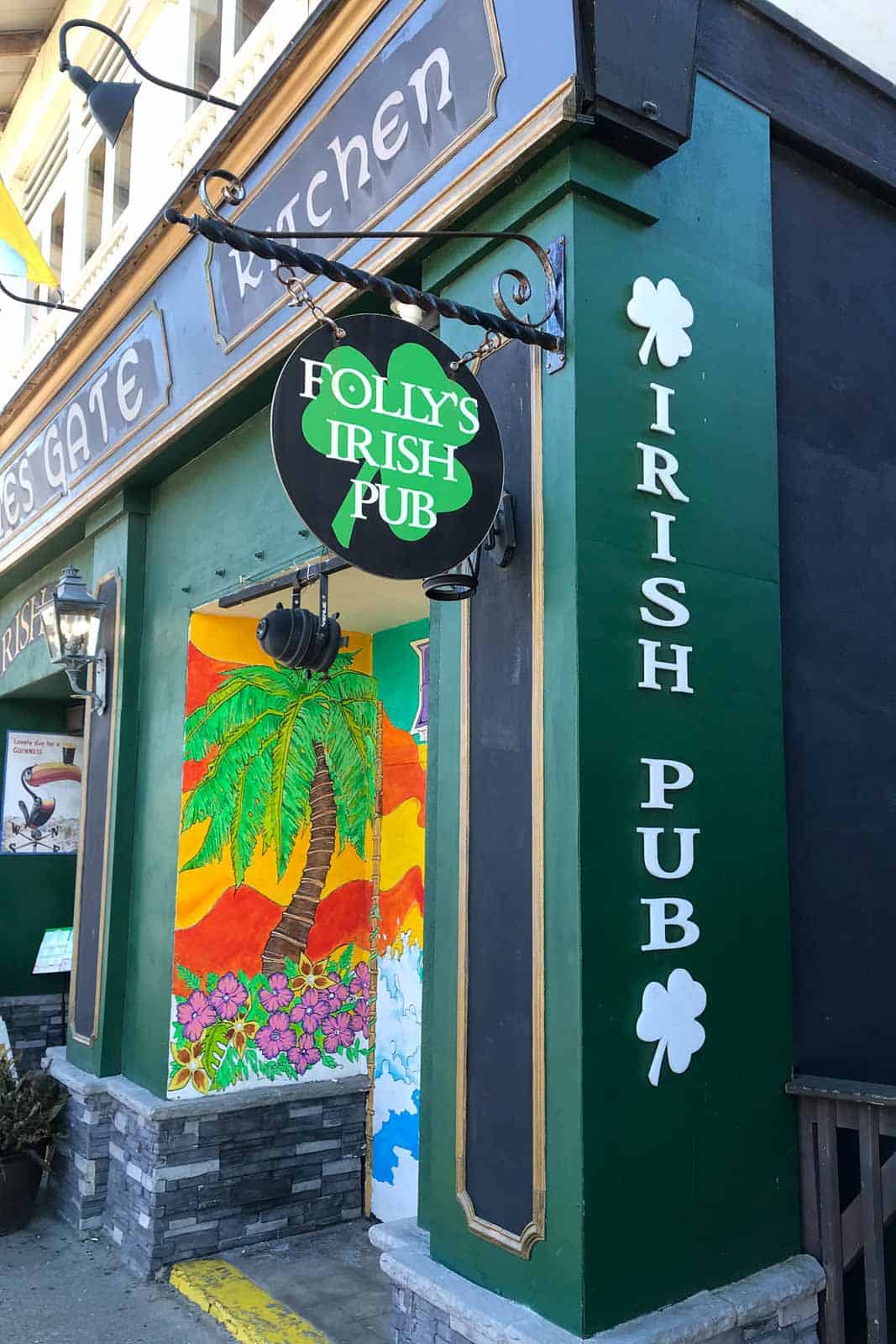 Named after the iconic entrance to the Guinness brewery in Dublin, Ireland, St. James Gate is a proper Irish pub that serves up classic pub fare and Irish classics to go along with generous pours.
St. James Gate has everything from seafood to burgers to pub grub, along with a menu of Irish classics like shepherd's pie and corned beef and cabbage. Surprisingly, this bar also serves up some of the best seafood in Folly Beach, SC, restaurants.
The bar transforms into a nightclub at night, making it the perfect spot for visitors looking to party.
A hidden gem if there ever was one, Alfredo's on Folly is in a building on West Hudson Avenue just before Center Street. Blink, and you'll miss it; but if you can find it, you'll be treated to a taste of Italy in a quaint and relaxed environment.
Alfredo's does excellent sandwiches and panini, along with a small selection of pasta with your choice of house-made sauces that are to die for. The carbonara and almond arugula pesto are incredibly delicious, and the paninis are also tasty. Even though this cafe is the size of a shoe box, they also offer a delightful selection of local and Italian beer and wine.
If you find yourself heading back to mainland Charleston, Locklear's on Little Oak (Lolo's Restaurant, or just Lolo's if you're local) is another excellent spot if you're looking for the most authentic Low Country seafood. You'll find Lolo's just before the little bridge that takes you into Folly Beach, with a giant rainbow mural on the side of the building beckoning you to come see what's cookin'.
There are quick eats like burgers, sandwiches, and tacos, but Lolo's is all about the seafood, and that's what we recommend you enjoy if you pop in. Crawfish, fried seafood, and hushpuppies are plentiful, alongside other Southern classics like fried okra, fried green tomatoes, and pimento cheese dip.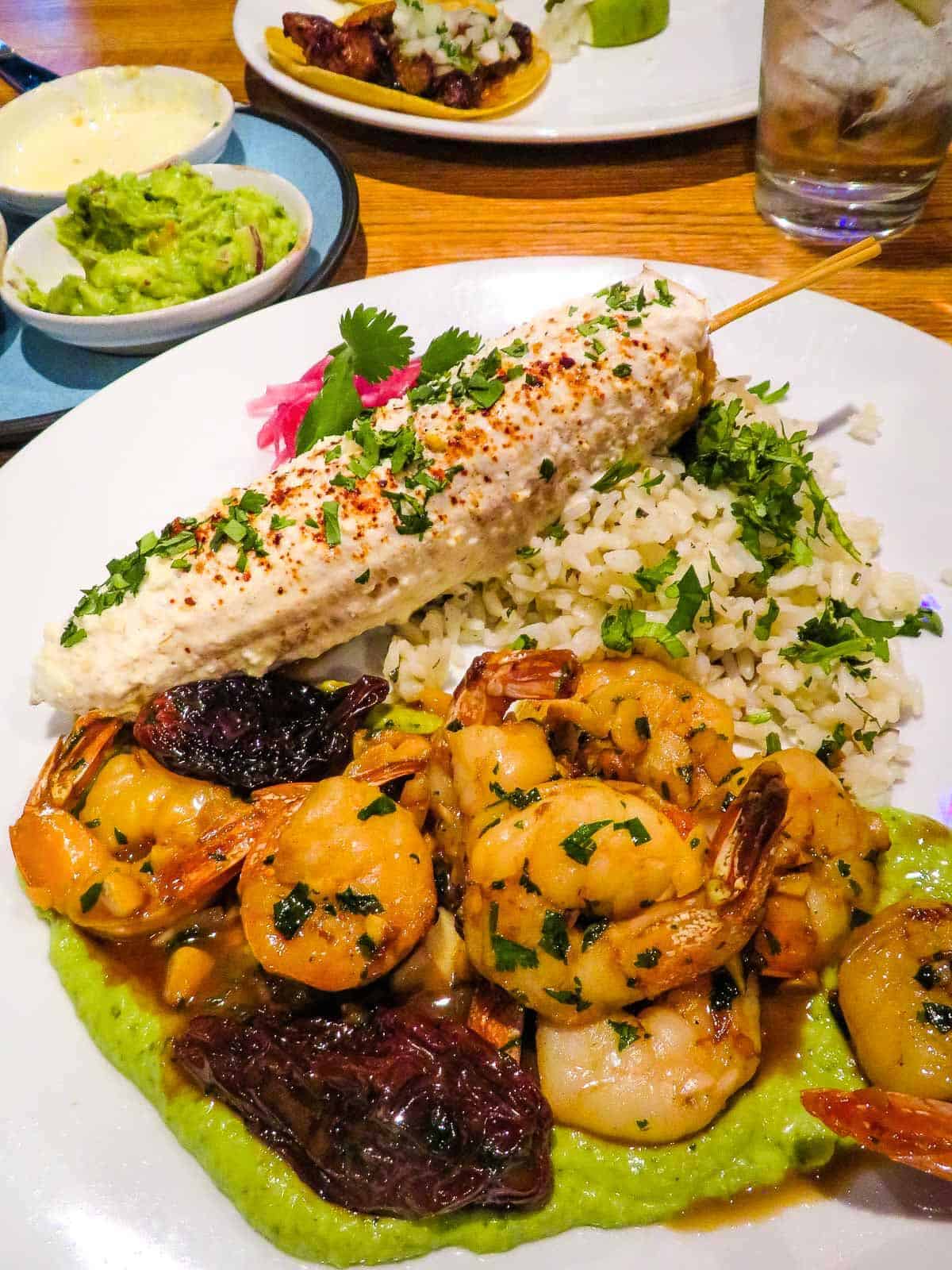 Jalisco Taqueria & Tequila was our favorite find on our last trip to Folly Beach. We stopped in for dinner on the way to see the Festival of Lights and the food was amazing! Jalisco is located on Folly Road on James Island, so it's a great place to go on your way to or from Folly Beach.
Named after the coastal state of Jalisco, Mexico, the menu is Mexican with an emphasis on seafood. They also have several different kinds of salsa, tacos, and traditional entrees like barbacoa and carne asada. I highly recommend the mojo-marinated shrimp and street corn as well as the trio of salsas and guacamole. Pair it with a house-made Margarita for the full experience.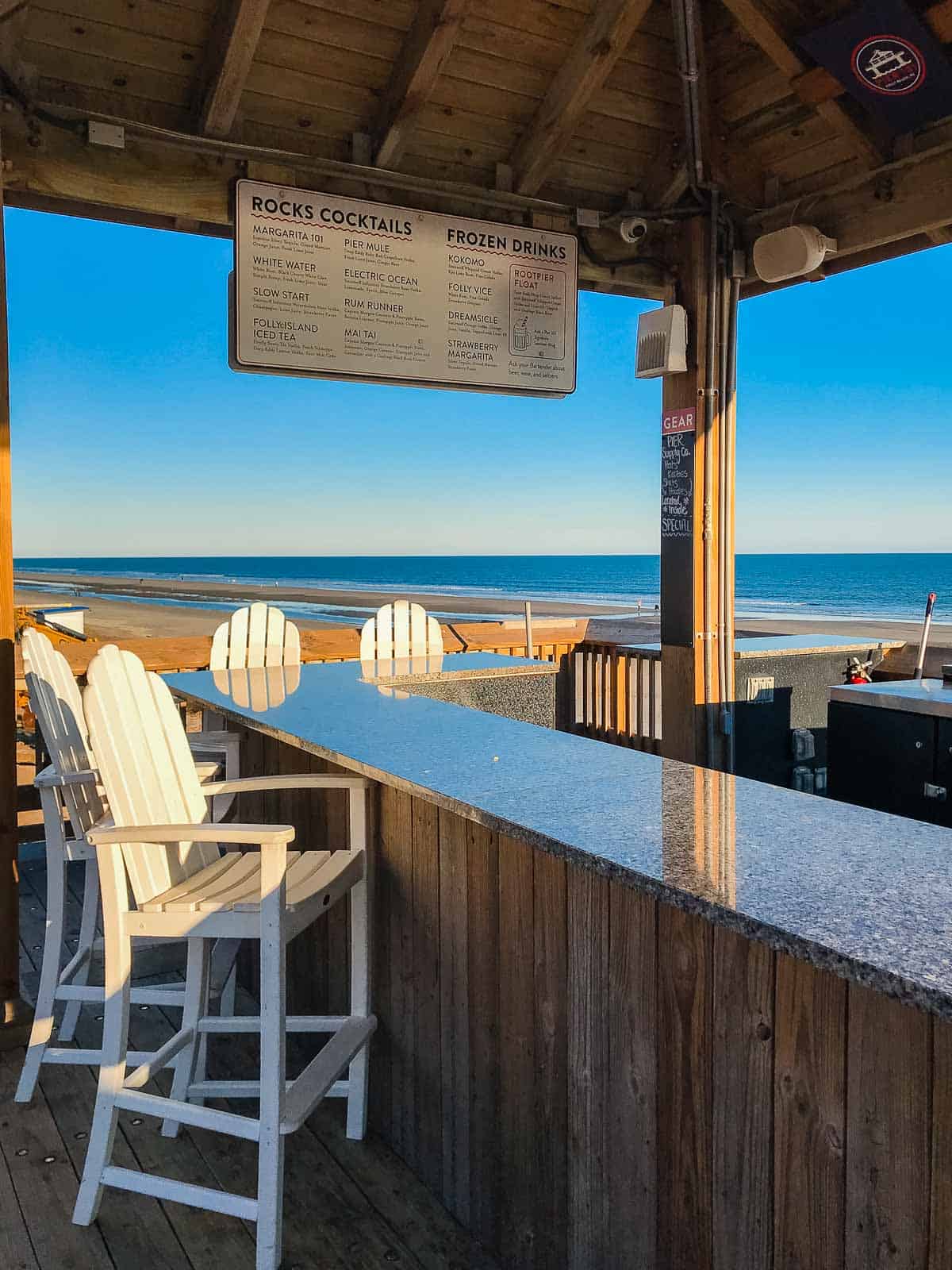 There aren't many better ways to spend a day than on the Folly Beach pier. The pier extends over 1,000 feet into the ocean, so it's a popular destination for local anglers hoping to land a monster catch. It's also home to the Pier 101 restaurant, which offers incredible seafood and unfussy dining in a picturesque oceanfront environment.
Pier 101 offers excellent fried seafood plates, complete with fresh hushpuppies. Their sandwiches and jerk chicken wings are also favorites, and the bartenders are quick to serve up your favorite libation or turn you on to something new. There's also live music regularly, making Pier 101 the perfect destination for an evening of fun.
Inside the Tides Folly Beach, which also houses the BLU Beach Bar & Grill, you'll also find a hidden gem of a coffee shop. Mere feet from the beach at the end of Center Street, Roasted Marketplace is open daily from 6 am to 7 pm and offers Starbucks coffee and drinks along with grab-and-go snacks and sandwiches.
Best of all, if you forgot something you needed for your day on the beach, there's a good chance you can grab it from Roasted Marketplace alongside a morning cup of coffee and a quick bite to eat.
The Washout sits on Center Street between Huron and Hudson, and if you didn't know any better, you might mistake the place for the cool surf shop in town. While it is a surf shack of sorts, they've replaced boards and wet suits with Southern-fried seafood and sandwiches.
The Washout offers excellent local seafood, and their she-crab soup is some of the best you'll find in all of Charleston. There's also a coastal-inspired bar offering a full selection of beer, wine, and signature cocktails.
If you've ever been to Disney or Hawaii, you may have enjoyed a pineapple whip before. Otherwise, this phenomenon may be entirely new for you, and you may just have found your favorite dessert. Pineapple Hut on West Erie Avenue between Center Street and West 2nd Avenue is one of the only other places you can enjoy this healthy and delicious frozen dessert.
From March through October, the Pineapple Hut serves a small menu of these delightful pineapple treats. Few things hit the spot like a pineapple whip on a hot beach day, so we recommend trying one while you're here. But beware, the nicer the day, the longer the line!
From casual beachside cafes to top-rated restaurants, Folly Beach has something for everyone. So, whether you're in the mood for seafood, pizza, or something in between, Folly Beach has you covered with options for every taste and budget.