No matter where you're you're enjoying the holidays this year, you can bring an easy breezy beach vibe to your Thanksgiving or Christmas dinner with this beach-inspired menu.
What makes a perfect coastal holiday? For me, it's a no-stress, casual approach to the long Thanksgiving weekend or Christmas week. Whether you're dreaming about a vacation rental on the beach or staying home for the holidays, you can give your meal that relaxed coastal feeling you're craving.
Here's how you can bring a casual beach vibe to your holiday dinner.
Decor
Keep it casual! This is no time for crystal and china.  Bring out your casual beach table decor or your favorite thrift store finds. Think seagrass placemats, dishes in coastal blues and grays, and seashell napkin rings.
Wicker trays and hurricane lamps with candles make a perfect centerpiece. Mix them in with mini pumpkins or gourds for a fall coastal farmhouse look.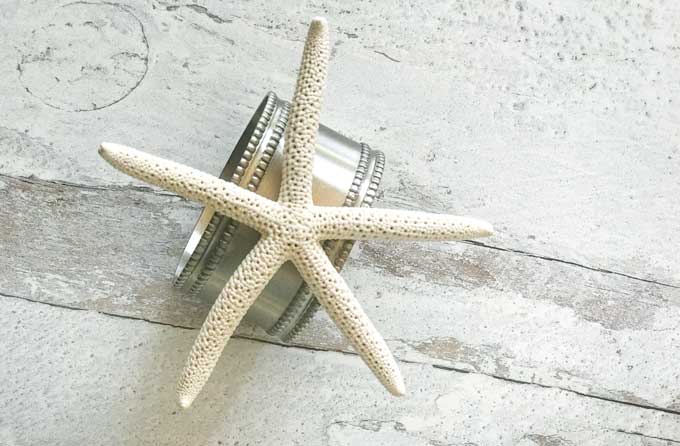 Keep it relaxed and serve dinner family style. You can use a kitchen island, side cabinet, or the center of your dining table if it's big enough to hold the serving platters. Wicker baskets are great for bread or dinner rolls. And a few coastal serving pieces will help set the mood.
If it's warm enough to eat outside, this menu is perfect for serving on the deck, porch, or patio. You can even pack it all up and take it to the beach if you're lucky enough to be close to the water!
Menu
Think seafood, things you can throw on the grill, tropical flavors, and warm island spices. There are so many seafood Thanksgiving dishes and holiday favorites to choose from.
You can infuse coastal flavors in just about every dish. If you're not near the coast, don't worry there are plenty of recipes using frozen shrimp, salmon, and other easy-to-find seafood.
And my two most important tips for a no-stress holiday?
Enlist help - many hands make light work, so get everyone involved. Kids can set the table and non-cooks can play sous chef and chop vegetables.
You can also take some shortcuts from the grocery store. One of my favorites is ordering a pre-cooked smoked turkey. Then all you have to do is heat it up before serving.
Make extras - there is nothing better than having a refrigerator full of leftovers so you don't have to cook for a few days. Make sure you have enough for late-night snacks and easy to grab meals.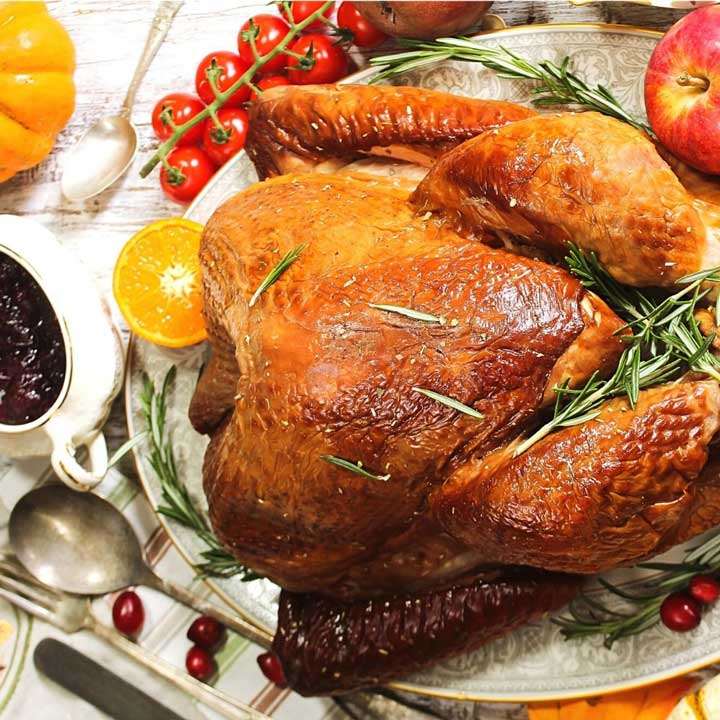 Appetizers
Soups
Main courses
Sides
Dessert & Drinks
Looking for more holiday inspiration?
Check out these posts for me holiday ideas for food, beach-inspired decorating, and gifts!