These delicious crab cake dinner ideas will get your mouth watering and you'll feel like you're back to the beach in no time!
Wondering what goes with crab cakes? Don't worry, we've got you covered with plenty of ideas for crab cake sides and enough main dish recipes to create your favorite crab cake meal.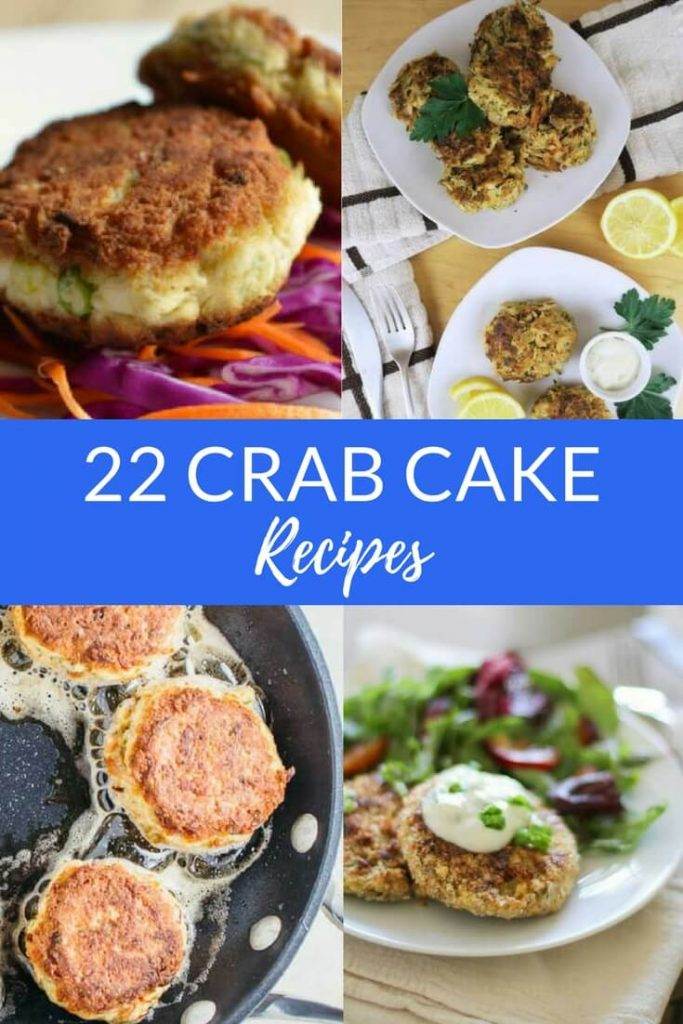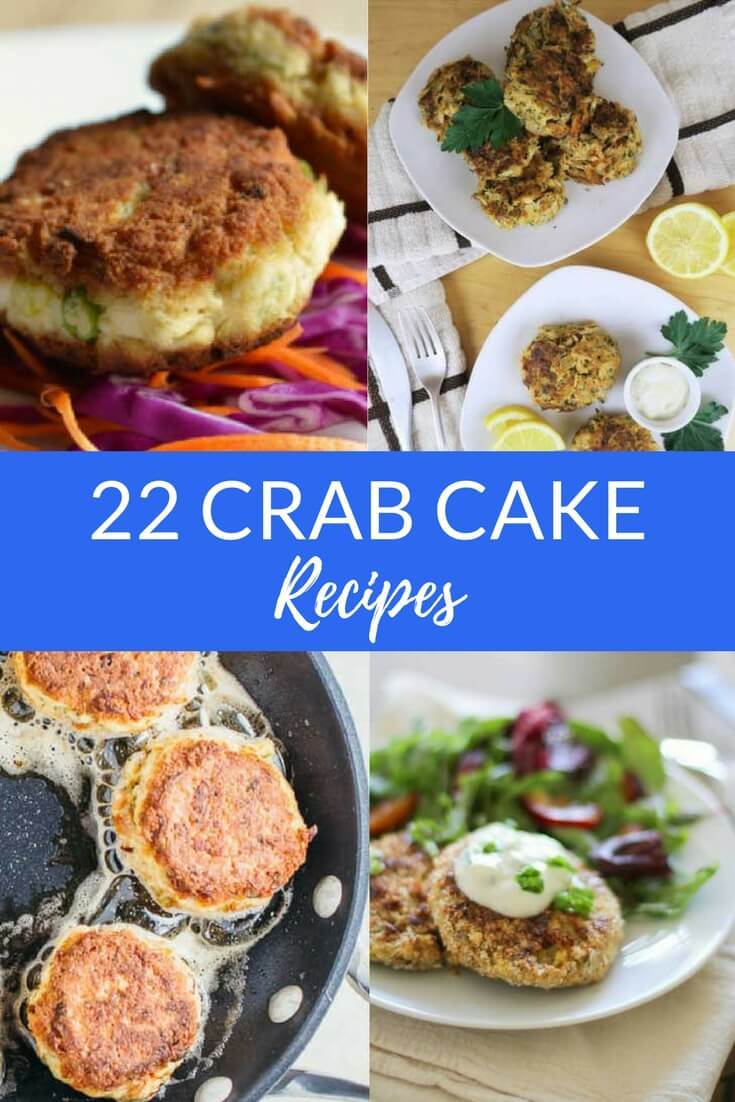 Crab cakes are a coastal classic and these crab cake recipes are all about the flavor. From Maryland style crab cakes to easy healthy versions, there's a crab cake for every palate. Nothing says beach vacation like a delicious crabcake dinner.
Best of all, crab cakes are easy to make. The basic recipe includes fresh crab meat, cracker crumbs, green or red onions, Worcestershire sauce, mayonnaise, dijon mustard, spices, and eggs to hold it all together in a patty.
But there are so many variations! Whether you like your crab cakes with or without breadcrumbs, you can't go wrong with any of these recipes. From Maryland-style crab cakes to vegan and gluten-free versions, there are so many great recipes to choose from.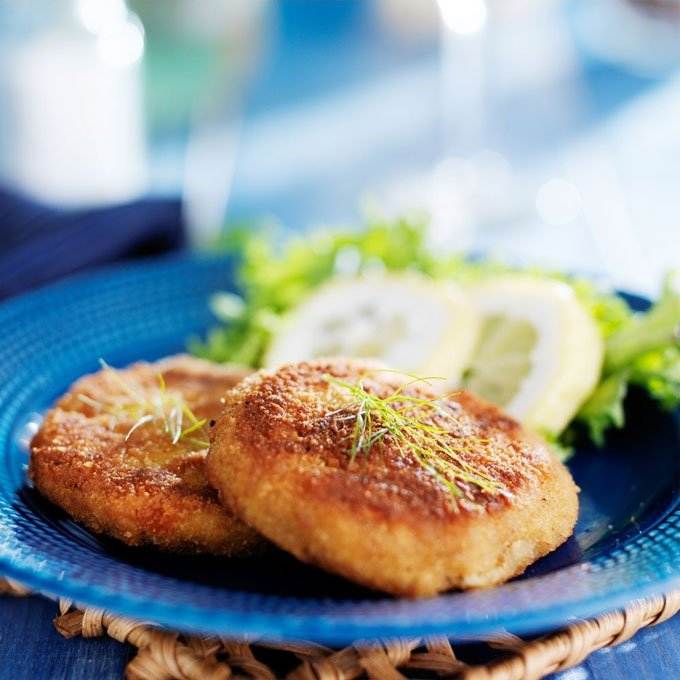 What to serve with crab cakes
Serve them with a simple salad for a light dinner. They also make a perfect lunch - try them in a sandwich and add your favorite toppings. Or you can make mini crab cakes for an appetizer with your favorite raw bar seafood like oysters, snow crab claws or shrimp cocktail.
What's the best sauce to serve with crab? Try a traditional remoulade sauce, tartar sauce, cocktail sauce, or your favorite seafood dipping sauce. Or simply serve them with a squeeze of lemon juice.
For a crab cake dinner menu, you can't go wrong with the classics. Serve them with crispy skin baked potatoes in the air fryer and corn on the cob. Coleslaw, french fries, potato salad, and collard greens are other traditional side dishes. Or serve them with easy Carolina Gold rice and a green salad.
And don't forget your favorite coastal cocktails! How about a coconut margarita or a pineapple martini? The tropical flavors are perfect with sweet lump crab meat.
Crab cake recipes
Each of these creative recipes offers a unique twist on the classic crab cake.
One thing's for sure, you'll need to stock up on this classic Old Bay Seasoning for all your favorite beach-inspired seafood recipes. (It's also great in seafood boil recipes!)
Maryland Crab Cakes with Quick Tartar Sauce - The Chesapeake Bay is famous for blue crabs. And the best crab cakes are made with fresh lump meat, very little filler, and seasoned with Old Bay. Recipe by Once Upon a Chef
Bob's Maryland Style Crab Cakes - These homemade crab cakes are perfect for entertaining! They're broiled on a baking sheet so they're easy to make for a crowd. Serve them with sliced tomatoes, corn on the cob, and crusty bread. Recipe by The Speckled Palate
Spicy Crab Cakes - This recipe is so simple with just lump crab meat, mayonnaise, spicy mustard, saltine crackers and an egg. Recipe by Served Up With Love
Baltimore Crab Cakes - This Baltimore crab cake recipe with homemade tartar sauce is simple and perfect for summer. Recipe by The Cookie Rookie
Spicy Loaded Crab Cakes - These spicy crab cakes are loaded with vegetables, like red pepper, green onion and jalapeno, and cayenne pepper for an added kick. Serve with red cabbage slaw or on a bun for a crabcake sandwich. Recipe by Kitschen Cat
Baked Corn Crab Cakes - The addition of sweet corn and Ritz crackers is the twist in this recipe. Perfect with a bowl of cheesy potato soup! Recipe by Show Me The Yummy
Crispy Crab Cakes with Avocado Grapefruit Salsa - The citrus and avocado salsa add a fresh spin to these crispy crab cakes. Recipe by Food Fanatic
Easy Crab Cakes with Asian Flavors and Chili Garlic Aioli - These crab cakes pack a flavor punch with ginger, tamari, lemongrass, and cilantro. Pan-fried in olive oil over medium heat, they're served up with spicy mayonnaise. Recipe by Avocado Pesto
Crispy Crab Cakes with Spinach Pesto - This healthy recipe uses canned crab and a combination of nuts and rice cakes for the crispy breading, served up with a little pesto sauce. Recipe by OCD Kitchen
Easy Crab Cakes - These gluten-free and keto crab cakes are made without bread crumbs or fillers in the crab mixture. Recipe by Wholesome Yum
Walnut Crusted Lump Crab Cakes - Fresh lump crab meat is used here with a walnut crust gives these crab cakes an extra nutty flavor. Recipe by Dine and Dish
Spring Veggie Crab Cakes - Zucchini, leeks, and peas add a unique twist to these veggie-loaded crabcakes. Recipe by Cooking for Keeps
Tex-Mex Crab Cakes with Strawberry Mango Salsa - These crowd-pleasing spicy crab cakes with a fresh fruit salsa are perfect for pot-lucks. Recipe by Flavour and Savour
Spicy Mango Avocado Crab Cakes - Sriracha, mango and avocado add extra flavor to these easy crab cakes. Recipe by Athletic Avocado
Crab Cake Stacks with Poached Eggs - Love breakfast for dinner? These crab cake stack have an avocado toast vibe. Recipe by Yes to Yolks
Crab Cakes Benedict - Here's another breakfast version in the form of the classic egg dish. Recipe by Fake Food Free
Crispy Crab Patties - These healthy low-carb crab cakes use coconut flour as a substitute for breadcrumbs. Serve with lemon wedges and red cabbage slaw. Recipe by Nom Nom Paleo
Gluten-Free Crab Cakes - This recipe uses dehydrated potatoes in place of bread crumbs to make a gluten-free crabcake. Recipe by Officially Gluten-Free
Baked Tuna Crab Cakes - Can't find crab meat? These "crab" cakes are made with tuna but in the style of traditional crab cakes. Recipe by Ahead of Thyme
Crispy Cauliflower Crab Cakes - Talk about creative! This recipe uses cauliflower, potatoes, panko and cheese for the filling to make a vegetarian crab cake. Recipe by The Roasted Root
Vegan Crab Cakes - These egg-free crab cakes use potatoes, hearts of palm and artichoke hearts to stand in for the crab. Recipe by A Virtual Vegan
Zucchini Crab Cakes - A great way to get in more vegetables! They're made without crab but are good enough to fool crabcake lovers. Recipe by The Iron You
What's your favorite crab cakes recipe?
What's your favorite type of crab cake? What do you like to serve it with? Share in the comments below!