Carolina Gold rice is simply the best rice I've ever tasted. If you've ever tried this Lowcountry favorite, you know what I'm talking about. Here's an easy way to cook Carolina Gold rice in an Instant Pot.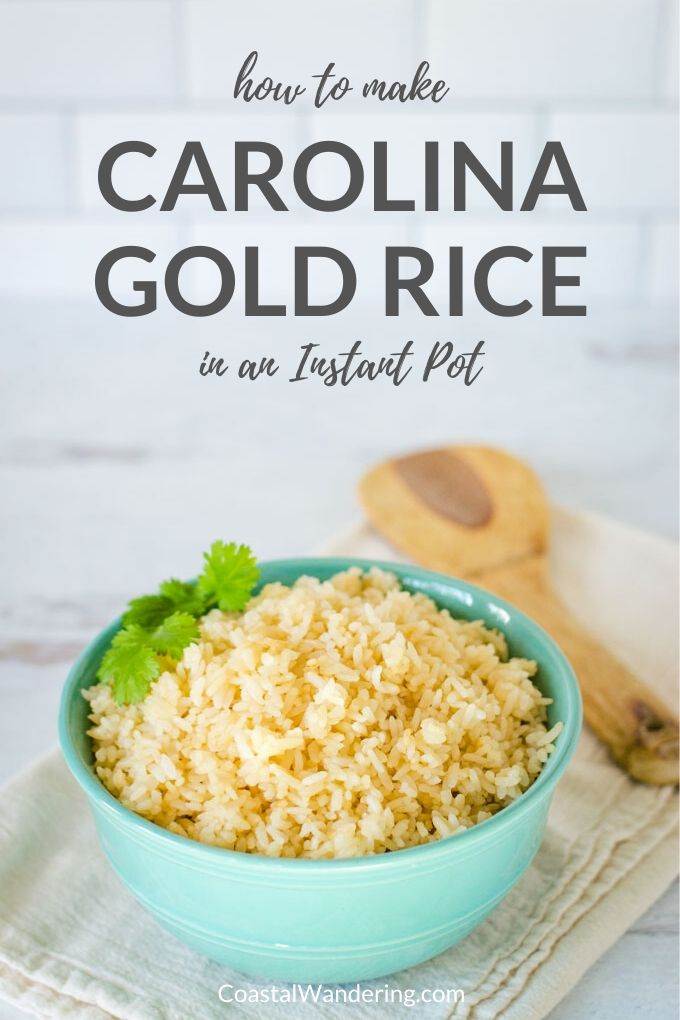 If you've ever been to the Lowcountry, you've probably seen or tried Carolina Gold rice. This type of rice is served in some of the best restaurants in Charleston, South Carolina, Savannah, Georgia and other coastal destinations. It's a staple of Southern cuisine and it's featured in the local sections of grocery stores in the area.
If you're wondering what Carolina Gold Rice is, or how to make it at home, here is the super simple method to making it in your Instant Pot.
What is Carolina Gold rice?
If you've seen the yellow cloth bags in the grocery store, you may be thinking Carolina Gold is a brand of rice. It's not, Carolina Gold is an old variety of rice that had nearly disappeared. It's been called the grandfather of long-grain rice in America.
It was brought back as specialty rice by Glenn Roberts, founder of Anson Mills and president of an organization dedicated to these rice products. The Carolina Gold Rice Foundation supports the sustainable restoration and preservation of this rice seed and other heirloom grains.
Carolina Gold is an extremely versatile rice that can be used to make risotto, sticky rice, and traditional Lowcountry dishes depending on how it is cooked. It has a subtly sweet and nutty flavor that pairs well with just about any dish.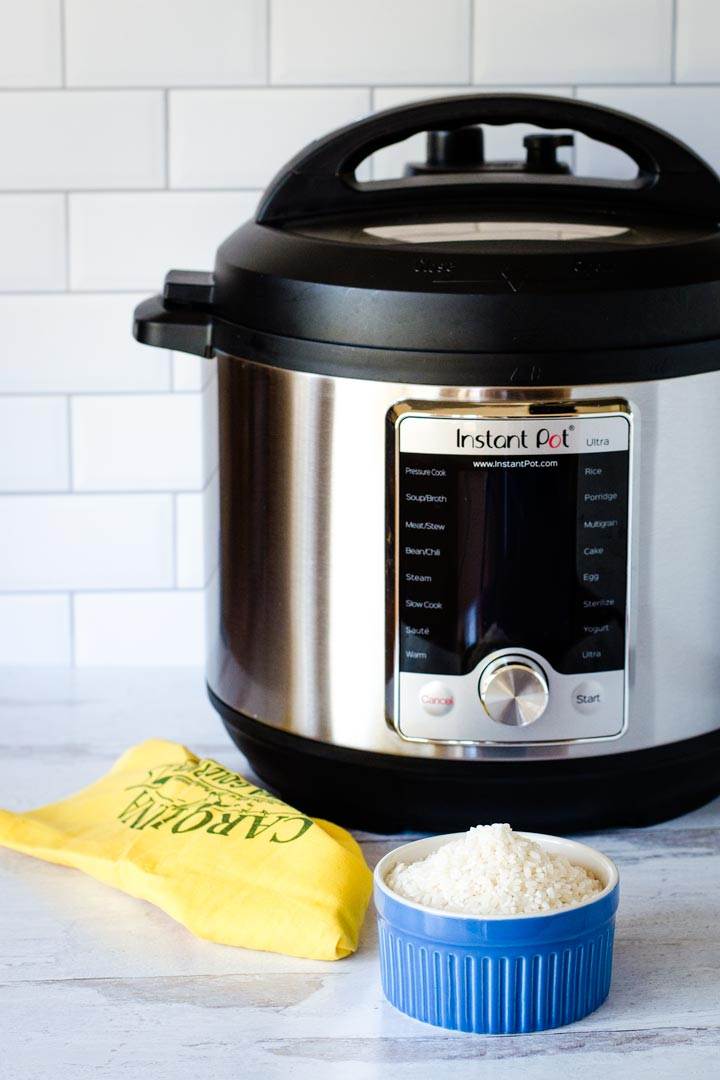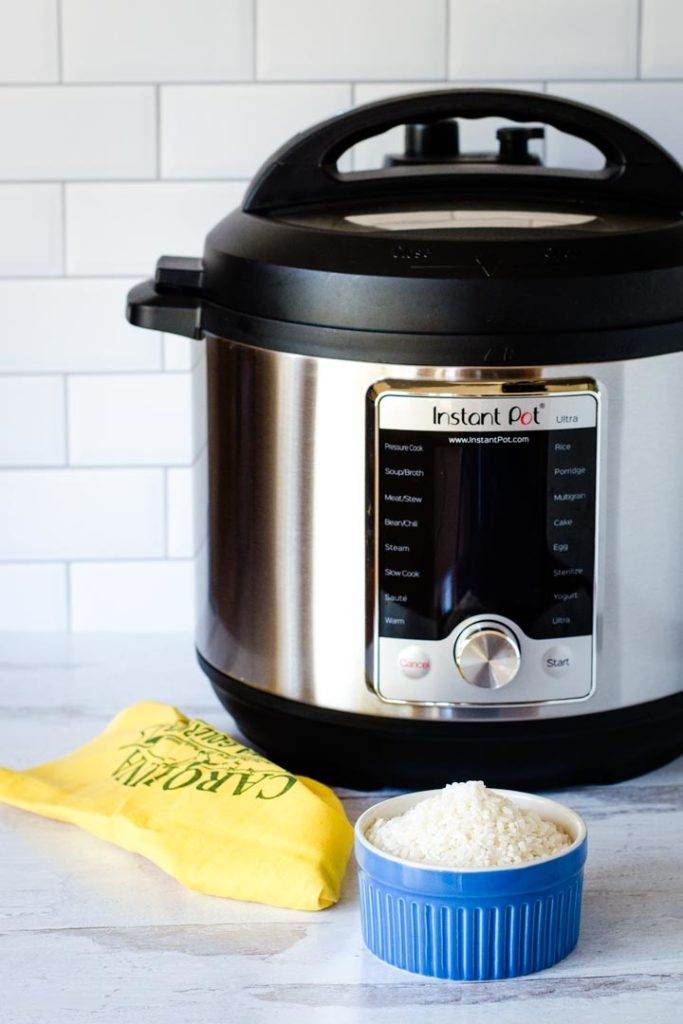 How to cook it in an Instant Pot
After discovering Carolina Gold, I wanted an easy way to cook it at home that didn't take a lot of time or effort. While it may not be the traditional boil and bake-in-oven method (called Charleston Ice Cream), this easy Instant Pot recipe has become our go-to rice dish.
We most often cook it in chicken broth or stock and finish it with just unsalted butter and a pinch of salt. It's quick, easy and compliments whatever we're making for dinner. As you can see from the photo below, the chicken stock gives it a more golden color.
It really is as easy as rinsing the rice, adding the stock and turning on the Instant Pot. When it's done cooking, all you have to do is fluff the rice and gently stir to let a couple of tablespoons of butter melt into it. Then spoon into a warmed serving bowl.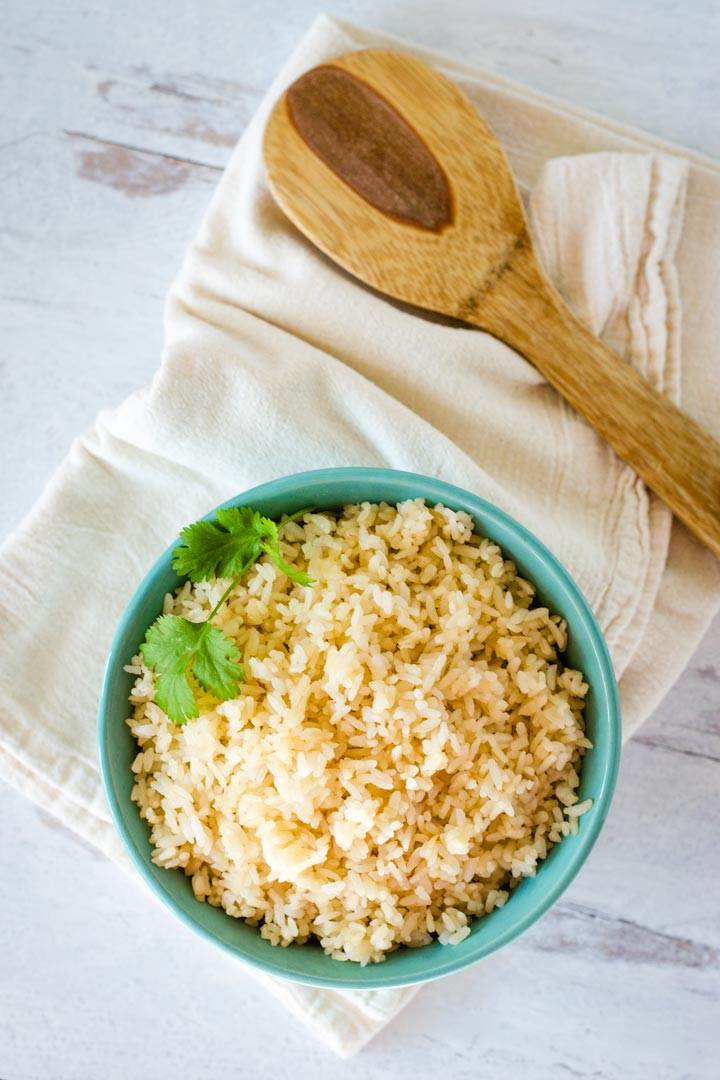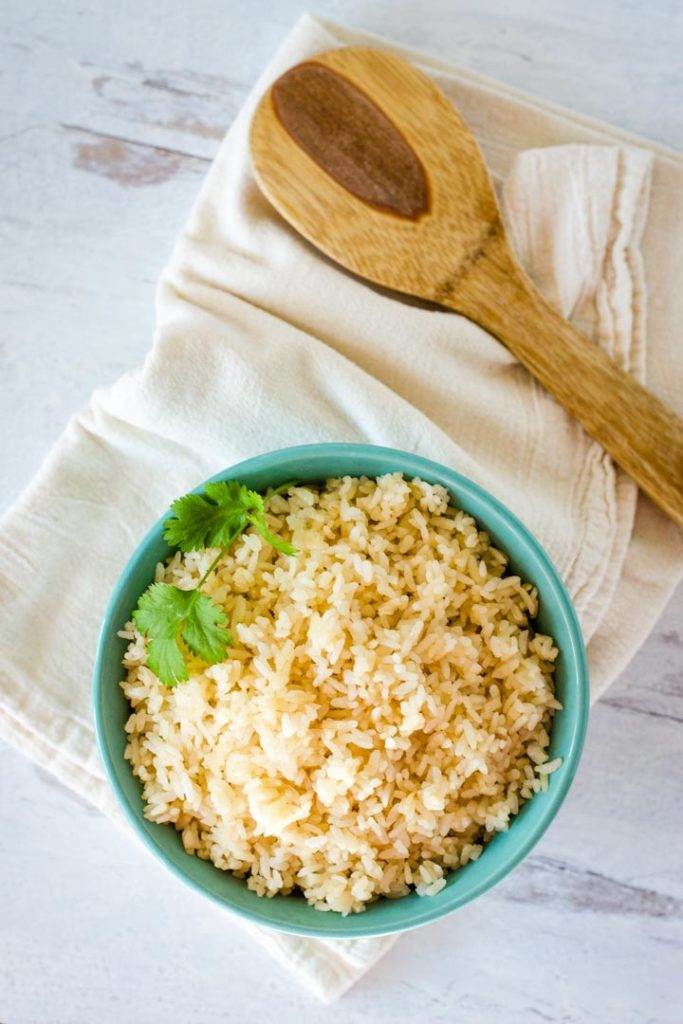 You can substitute vegetable stock and use non-dairy butter if you want to keep your rice side dish vegan.
Or you can use the same Instant Pot method to cook the rice with water if you are using it as an ingredient for another dish, like baked rice pudding, that requires plain rice. Either way, using the Instant Pot rice function makes it simple.
If you don't have an Instant Pot yet, here's a good overview of the different models---Instant Pot Lux vs Duo vs Ultra---including what features to look for and what you need to know before you purchase one.
Ready to taste Carolina Gold for yourself? If you can't find it in your local grocery store, you can find this brand on Amazon, or buy it directly from Anson Mills here. And if you love rice, try cooking a few different types to change things up.
You may also like these easy dinner recipes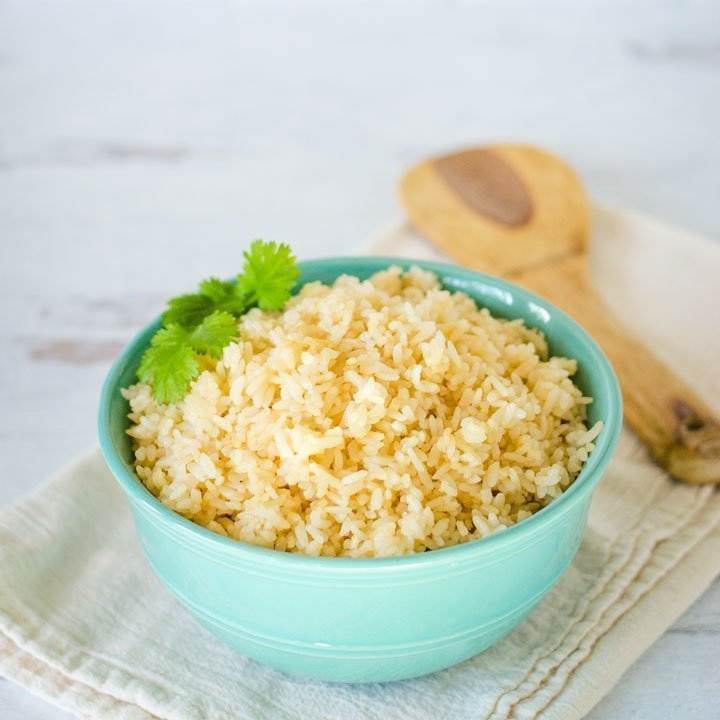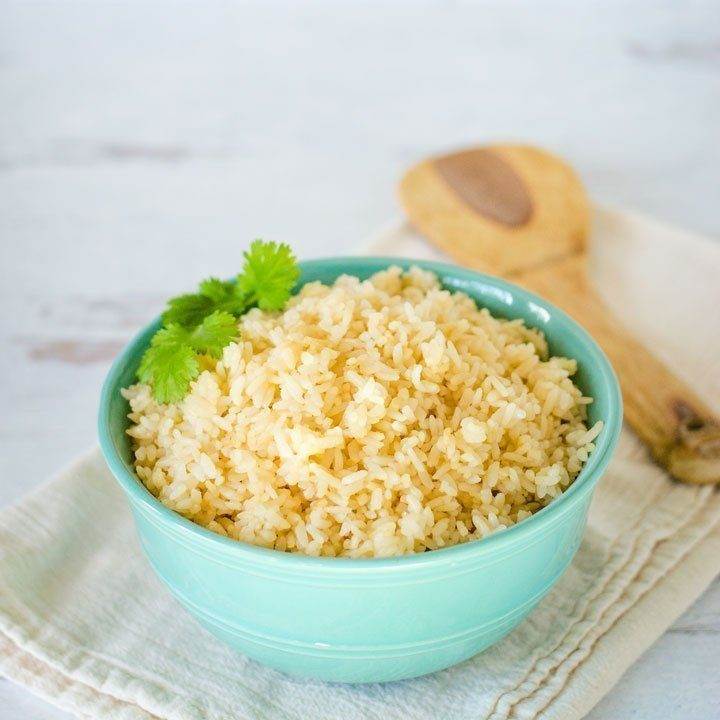 Instant Pot Carolina Gold Rice
Additional Time:
10 minutes
Here's an easy way to cook Carolina Gold rice in an Instant Pot.
Ingredients
butter, cut into small pieces (optional)
Instructions
Rinse and drain the rice, then add to Instant Pot with stock or water.
Set the program to Rice. Set time to 12 minutes, set pressure to low and set keep warm to off. Press start.
When time is up, allow pressure to release naturally for 10 minutes.
Fluff the rice with a fork and stir in butter and sea salt to taste, if desired.
Notes
If using stock, taste the cooked rice before adding salt. Depending on how salty your stock is, you may not need additional salt.
Recommended Products
As an Amazon Associate and member of other affiliate programs, I earn from qualifying purchases.
Nutrition Information:
Yield:

6
Serving Size:

1
Amount Per Serving:
Calories:

90
Total Fat:

2g
Saturated Fat:

1g
Trans Fat:

0g
Unsaturated Fat:

1g
Cholesterol:

5mg
Sodium:

336mg
Carbohydrates:

16g
Fiber:

0g
Sugar:

0g
Protein:

2g
Note: nutrition data provided here is only an estimate.