Looking for the perfect island getaway? Look no further than Florida, where you'll find some of the most unique and beautiful islands in the United States. Whether you're looking for a relaxing beach vacation or an adventure-filled outdoor excursion, Florida's islands have something for everyone.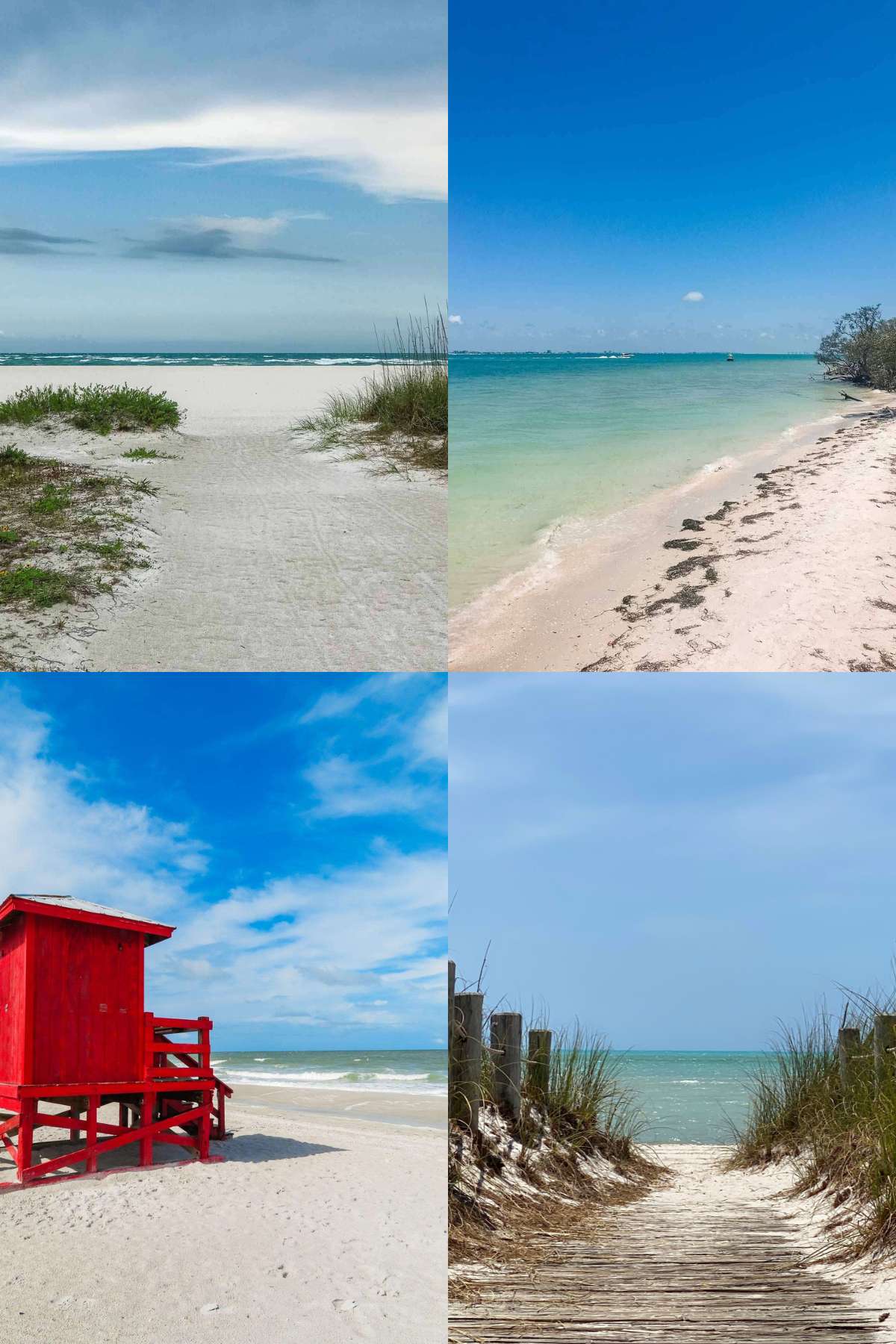 From the white sand beaches of Marco Island to the tranquil atmosphere of Amelia Island, each island offers a unique experience that is sure to leave you feeling refreshed and rejuvenated. So pack your bags, grab your sunscreen, and get ready to explore the best Florida islands.
The Sunshine State boasts more than 4,500 islands, making it a dream destination for beach lovers. Florida's islands offer everything from quiet and rustic settings to high-end resorts and bustling nightlife. Whether you are a book-on-the-beach kind of traveler or a thrill-seeking water sports adventurer, or a foodie looking for plentiful dining options, there is a Florida island that is right for you.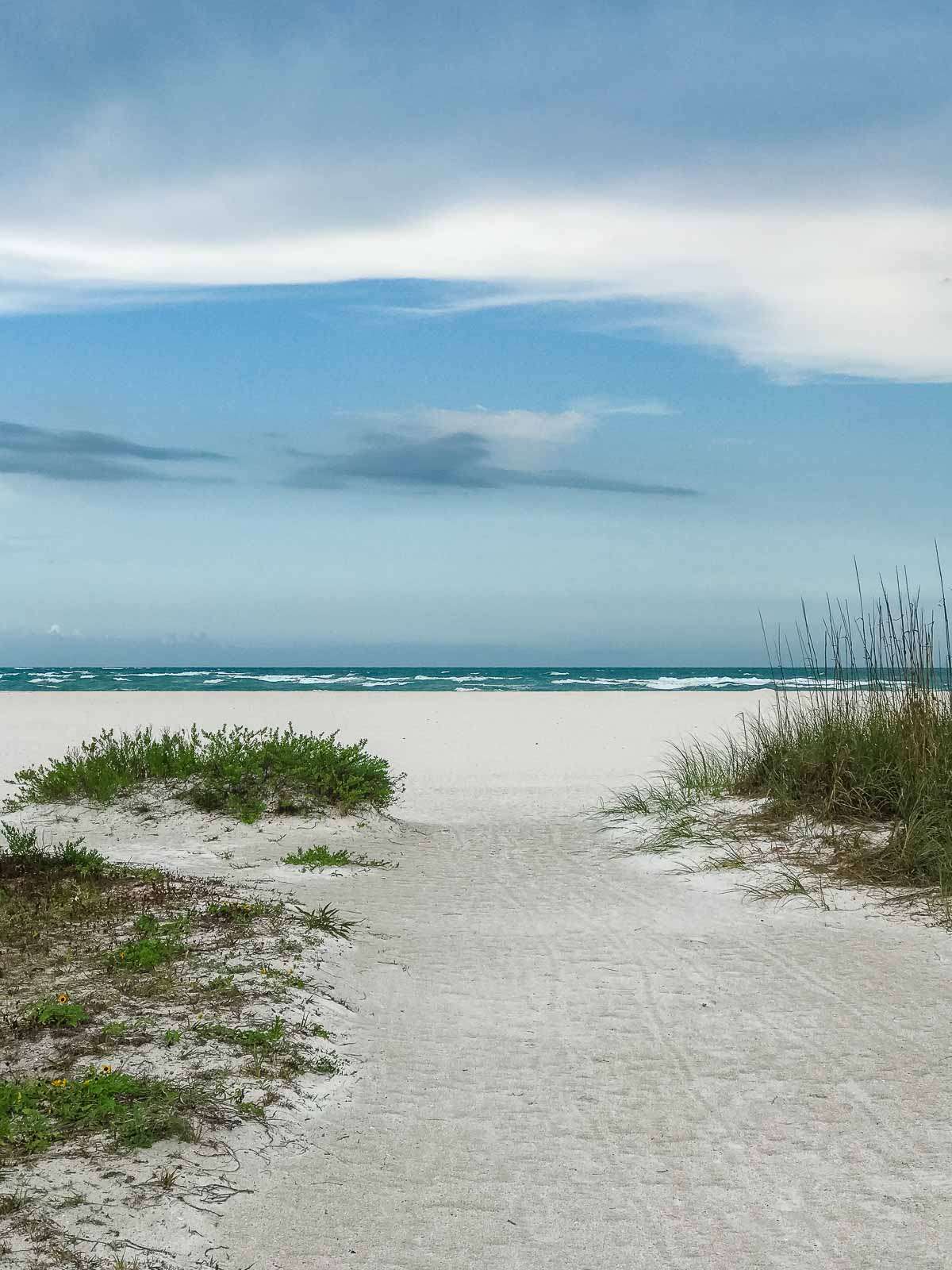 Best Florida Islands
Find your dream destination, from barrier islands on the Atlantic Ocean to the Florida Keys to small islands on the Gulf Coast. Here's a list of the best islands to visit for your next Florida vacation.
1. Alligator Point
Located in what is known as Florida's Forgotten Coast, this Gulf Coast gem is a haven for nature lovers and a quiet beach community away from the hustle and bustle of some of the state's more touristy destinations.
The nearest major airport is Tallahassee (42 miles), and lodging is limited to rental homes; you will want to plan ahead and bring your own food and other supplies as this is a quiet area with no real commercial district.
If the idea of getting away from it all appeals to you, with unspoiled views of the coast and in an area teeming with wildlife, Alligator Point is a perfect place.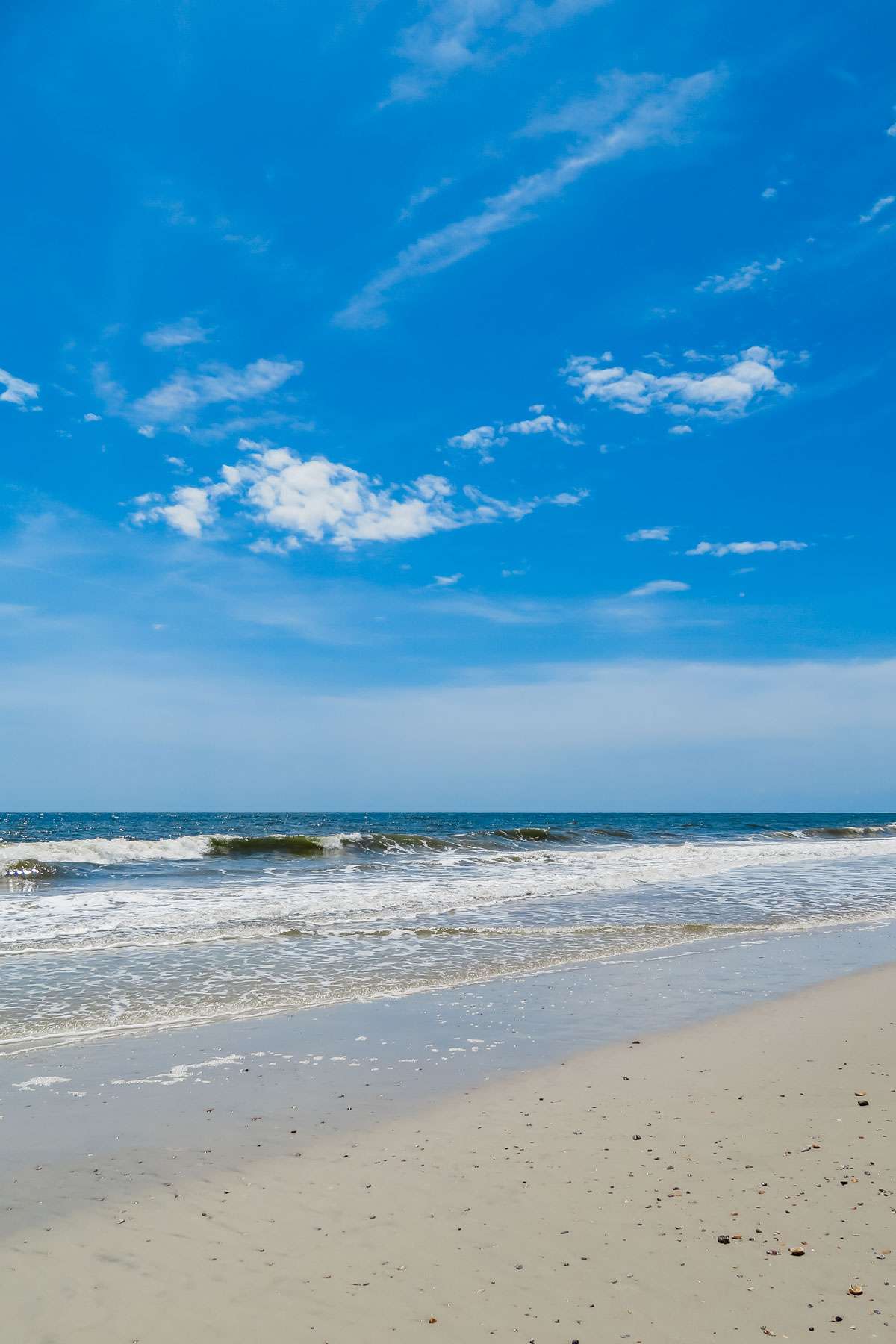 2. Amelia Island
Two of the state's most stunning resort properties (The Ritz-Carlton Amelia Island and Omni Amelia Island resort) draw visitors to this island for fabulous vacations with world-class lodging and amenities.
Located at the northeast corner of the state, Amelia Island is one of Florida's most easily accessible islands, especially for those traveling in on Interstate 95. It is a short half-hour drive from the Jacksonville International Airport, and the historic district in Fernandina Beach is a favorite place for visitors to shop and dine.
Amelia also boasts a mix of outstanding public and private golf courses, two state parks, and numerous other historic sites.
3. Anna Maria Island
South of Tampa-St. Pete, Anna Maria Island is a stunning barrier island with sugary white sand and gem-colored waters. While it is small enough to remain quaint and charming (with a resident population of less than 10,000), Anna Maria Island still boasts plenty of activities and amenities to keep visitors engaged and entertained.
Several dozen hotels, ranging from charming inns to larger beachfront resorts, offer visitor accommodations, and fresh local seafood is available in large and small restaurants all across the island.
The island trolley is a free and fun way to get around and explore while you're there, and in addition to several local hardware and general stores, there is also a Publix on the island to pick up groceries on the way to a rental home.
Be sure to check out the Beach Market at Coquina Beach for handmade souvenirs from local artists, and take a kayak tour through the mangroves for a truly one-of-a-kind Florida experience.
4. Bahia Honda Key
Unoccupied Bahia Honda Key sits in the lower Florida Keys and is home to the Bahia Honda State Park. This is a beautiful place to camp during a Keys getaway for those who don't mind "roughing it" a bit.
The campgrounds can accommodate everything from large RVs, with access to a bathhouse, hot showers, and a dumping station, or if you'd rather pitch a tent next to a picnic table and grill, more primitive spots are available as well.
Bahia Honda Key is a fantastic place to snorkel, and you can arrange a snorkeling tour at the park concession.
5. Big Talbot Island
One of the northernmost barrier islands on Florida's East Coast, Big Talbot Island is 20 miles east of Jacksonville. Big Talbot Island State Park is a nature preserve that draws visitors who enjoy birdwatching, hiking nature trails, canoeing and kayaking, and just taking in all of the wonders of Florida's coastal habitats.
Paid admission is required to enter the park and the fishing pier, and the stunning Boneyard Beach is especially popular with photographers. There are campsites available in the adjacent Little Talbot Island State Park for overnight visits. And both parks are easy day trips from Amelia Island or Jacksonville.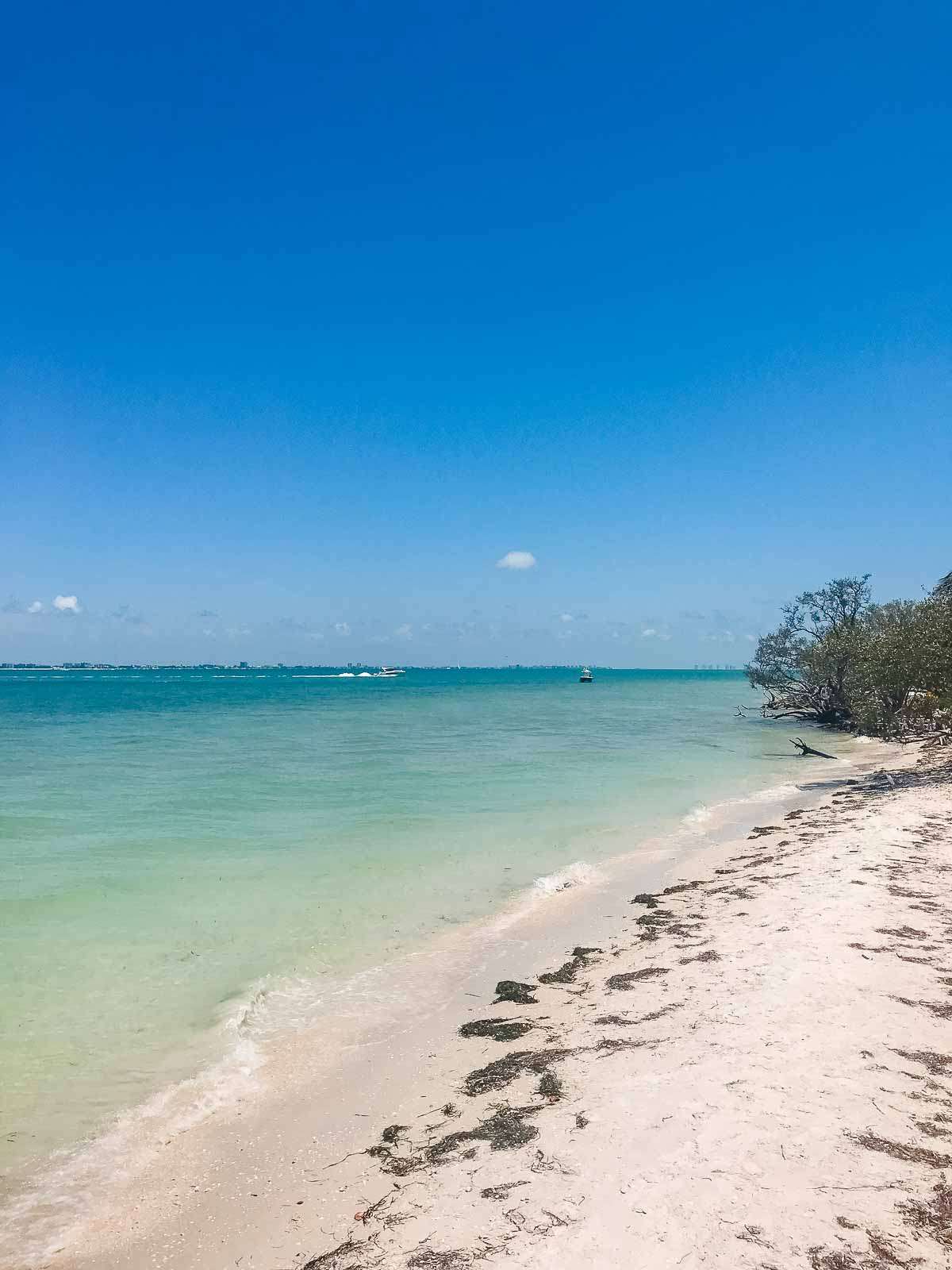 6. Captiva Island
While Captiva may be smaller than its "sister island," Sanibel, it is definitely not short on stunning views, accommodations (nearly 500 rooms on the island), or things to do. While on vacation at this tranquil island paradise west of Cape Coral and Fort Myers, you can fish, sail, cycle, play golf, or just hit the beautiful white-sand beaches for a day of relaxation. Check out the South Seas Island Resort for the best in Captiva accommodations.
7. Cayo Costa
For those longing to experience a truly unspoiled slice of Florida, Cayo Costa is a Gulf Coast barrier island accessible only by boat, where the wonders of the natural landscape reign supreme. Camping by tent or in cabins is available for visitors wanting to spend a few days on this pristine island shelling, swimming, fishing, birdwatching, snorkeling, and just savoring the sunset views.
Captiva Cruises also offers half-day and full-day excursions to Cayo Costa State Park, making for a fun day trip from nearby Sanibel and Captiva Islands.
8. Cedar Key
This Gulf Coast island on the northwest coast of the Sunshine State is Old Florida at its best. Cedar Key is a quaint and quiet community where there are no high-rises or outlet malls or any of the "glitz" of big beach resorts.
Here you will instead find people making their way around on bicycles and golf carts, spending their days birdwatching, kayaking, or just soaking up pristine views of waterways and salt marshes. The Cedar Key Seafood Festival takes place each October, and no trip to the island is complete without sampling the abundant local catches and the delicious farm-raised clams.
9. Fisher Island
If your dream vacation in Florida is free from budget restraints, then the high-end luxury of exclusive Fisher Island may be calling your name! This barrier island just south of Miami Beach counts some of the country's richest people among its residents, and it is also home to a mansion once belonging to the Vanderbilt family that now serves as its landmark club and hotel.
10. Gasparilla Island
A southwest Florida Island, Gasparilla is best known as the home of Boca Grande, one of the state's most popular vacation spots thanks to its beautiful sandy beaches and world-class fishing. Don't miss Gasparilla Island State Park and historic lighthouse museum.
The historic Gasparilla Inn & Club is a great place to stay to experience this island, with beautifully appointed guest rooms, a spa, onsite dining, and plenty of amenities for even the most seasoned travelers. Or you can get away from it all with a vacation home rental on Little Gasparilla Island. Separated from Gasparilla Island by an inlet, it's accessible only by boat or water taxi, and there are no roads or cars on the Little Gasparilla.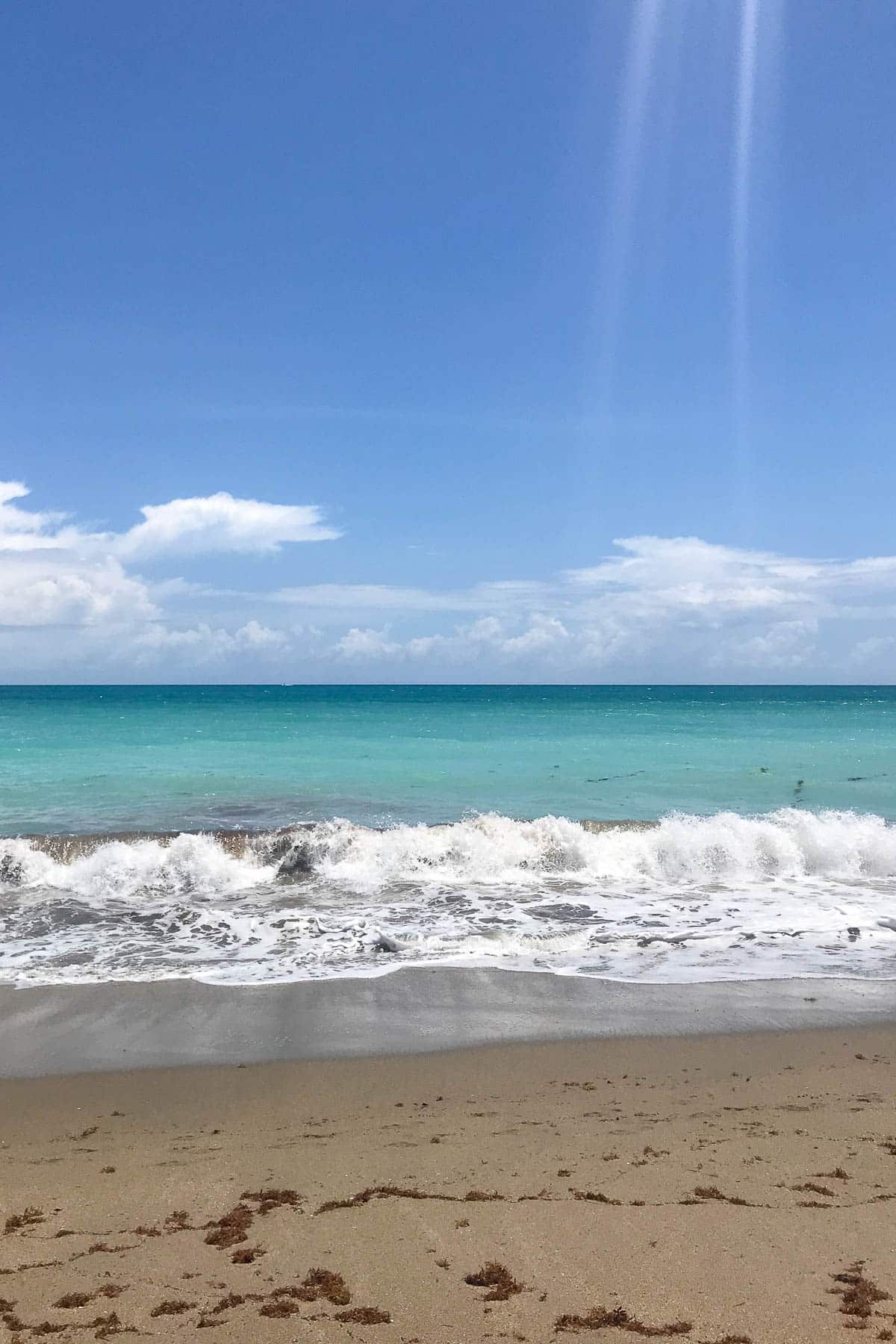 11. Jupiter Island
This barrier island is part of Florida's Treasure Coast, with "treasure" an apt description for a place where some of the country's wealthiest people live. Fortunately, the rest of us can catch a glimpse of the good life since Jupiter is open and accessible to the public.
If you want to drive over and spend a day visiting the island's beautiful parks and beaches, it is only 20 miles from Palm Beach and 60 miles from Fort Lauderdale. A Jupiter Island lunch cruise is a great way to view the island's stately homes by the water.
12. Key Largo
The northernmost Florida Key, Key Largo, welcomes visitors just off the mainland as they begin their journey into the state's most well-known chain of islands. Many people like to "island hop" from one key to the next but staying put in Key Largo is never a bad idea.
In Key Largo, you can spend your days snorkeling or sport fishing and your nights enjoying the freshest local seafood or, better yet, a tropical cocktail and live entertainment at the famous Snook's Bayside tiki bar.
Key Largo also has many accommodations, from quaint rental cottages to beach resorts.
13. Key Biscayne
​Just a short drive from downtown Miami, Key Biscayne feels like a world away. Spend your days lounging on the pristine beaches, exploring the historic Cape Florida Lighthouse, or taking a stroll through the lush Crandon Park.
Or check out The Ritz-Carlton, in Key Biscayne Village for a luxurious beach resort experience.
14. Key West
The southernmost point in the continental United States, Key West, is one of the most popular tourist destinations (even without a roller coaster of any kind!) and draws millions of visitors to its charming, history-filled streets.
Visit this favorite vacation destination to see how it stole the heart of writer Ernest Hemingway, and if traveling with kids, be sure to include the aquarium and the butterfly conservatory on your to-do list.
You're never far away from a cocktail in Key West. Don't miss the Sloppy Rita at Sloppy Joe's, listed on the National Register of Historic Places. (Note: Key West is a favorite destination for spring breakers and bachelor/bachelorette parties: if you are a light sleeper, you might want to pack your earplugs!)
15. Little Palm Island
Accessible only by boat or seaplane, Little Palm Island is an exclusive gem in the Florida Keys. A stay here comes with a hefty price tag, and the resort is capped at 60 guests at a time.
While the private island resort is only a short distance from Key West, it feels like a remote tropical destination. Thatched-roof bungalows give the property a British West Indies feel. The luxurious amenities include a spa, a pool overlooking the ocean, and staff ready to assist you with excursions ranging from scuba diving to fishing to tandem skydiving.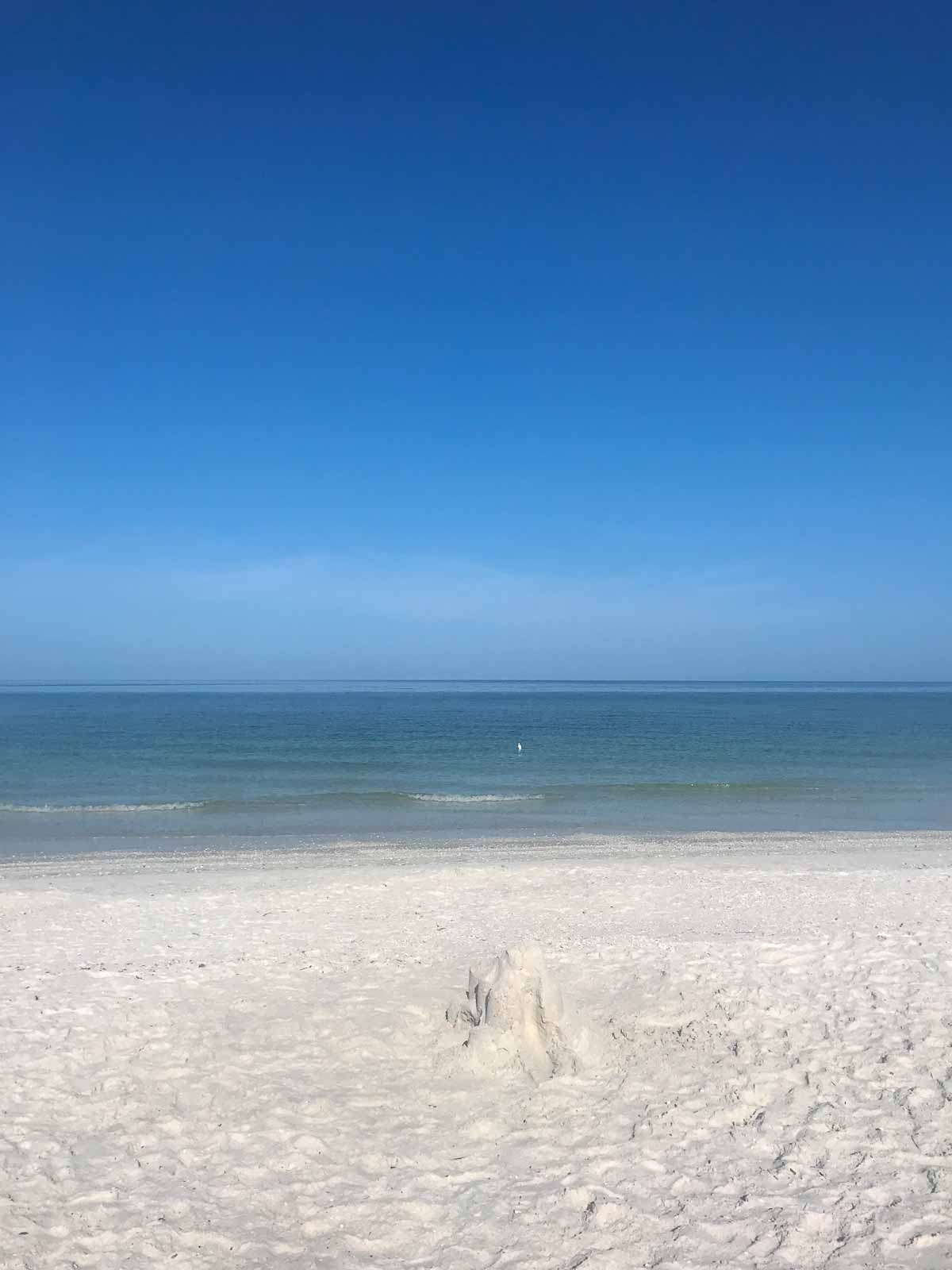 16. Marco Island
Accessible by bridge and located south of Naples, Marco Island is a Gulf Coast favorite, once home to Native Americans and now a popular travel destination. Over 100 miles of waterways surround this island, and accommodations range from large resorts to quaint motels.
Water activities rule the day on Marco Island, whether that means a fishing trip or a dolphin tour, or canoeing and kayaking through Rookery Bay National Estuarine Research Reserve.
Visitors prefer Marco Island in the spring and fall as its subtropical climate means a rainy season from June to September.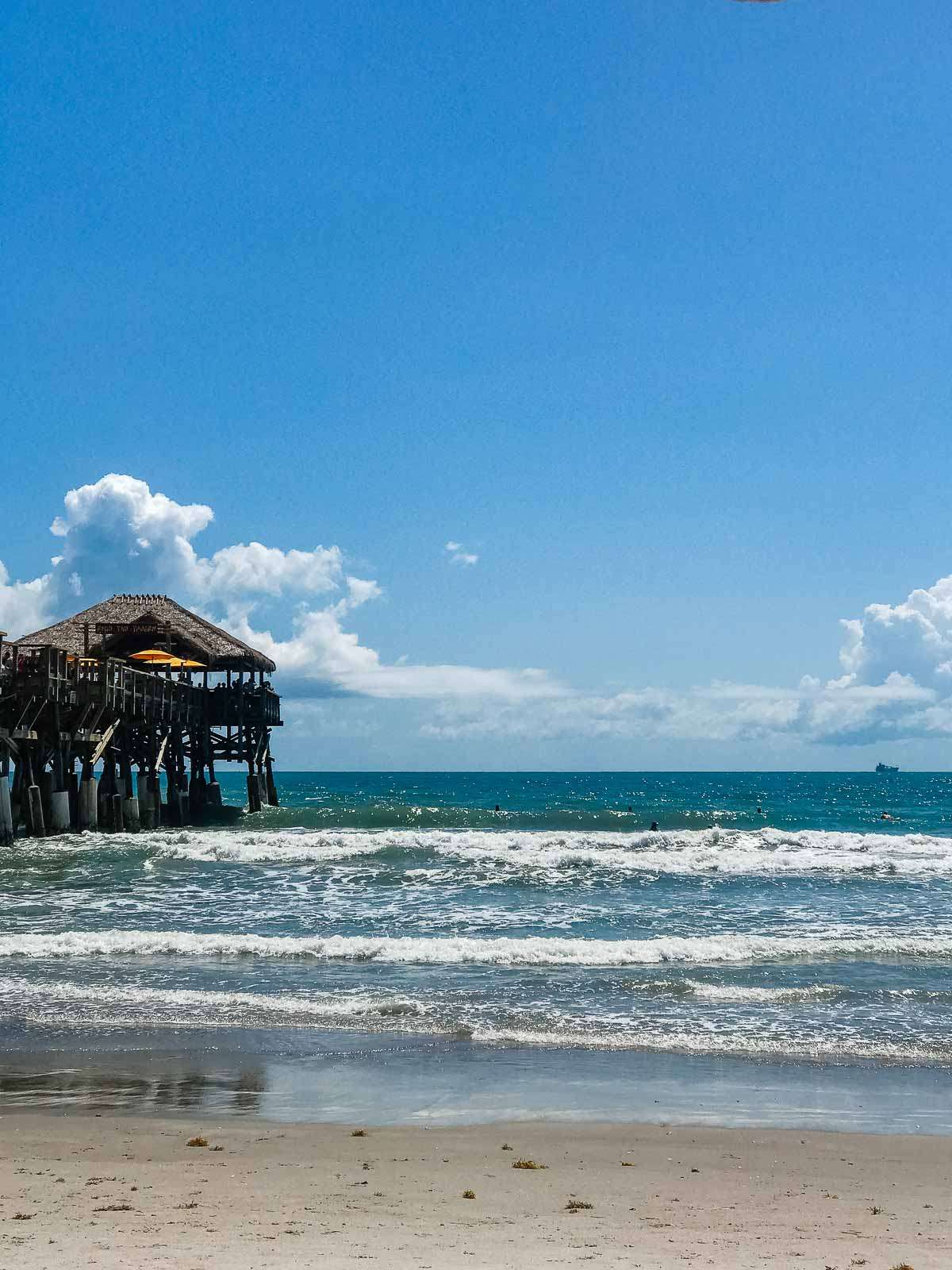 17. Merritt Island
Tucked between the East Coast of Florida and popular Cocoa Beach is Merritt Island, best known as the home of NASA's Kennedy Space Center. While this is an obvious draw to the island, Merritt Island offers a completely different experience to visitors with the Merritt Island National Wildlife Refuge.
Here you will see an incredible variety of animals in their natural habitats and 1,500 species of plants, making the island a favorite destination for nature lovers and photographers.
The Space Coast, as this area is known, also has all of the activities you would expect from a Florida Island vacation, from surfing and fishing to shopping and dining.
18. Palm Island
This quiet piece of paradise is accessible only by boat, and once on Palm Island, you're likely to use a golf cart as your major means of transportation. Two miles of sandy beach and a stunning view of the Gulf are what keep visitors coming back, and accommodations range from 1-bedroom villas to large and luxurious private homes.
The resort has 10 tennis courts, and golfers can choose from nine area golf courses within 25 minutes of the island. You can spend your days soaking up the sun and relaxing on the island, or if you are in search of more activity, there are numerous attractions and day trips nearby to Sarasota, Venice, Englewood, and Boca Grande. If you are traveling with kids, check out Sarasota Jungle Gardens.
19. Pine Island
The largest of Florida's Gulf Coast Islands, Pine Island, is a short drive from Cape Coral and Fort Myers and a mecca for anglers. Fishing is easily the most popular vacation activity here, but there are also many eclectic shops and galleries on Pine Island for those with an eye for local arts and crafts.
Most of the accommodations on the island are simple hotels or quaint villas geared toward fishermen.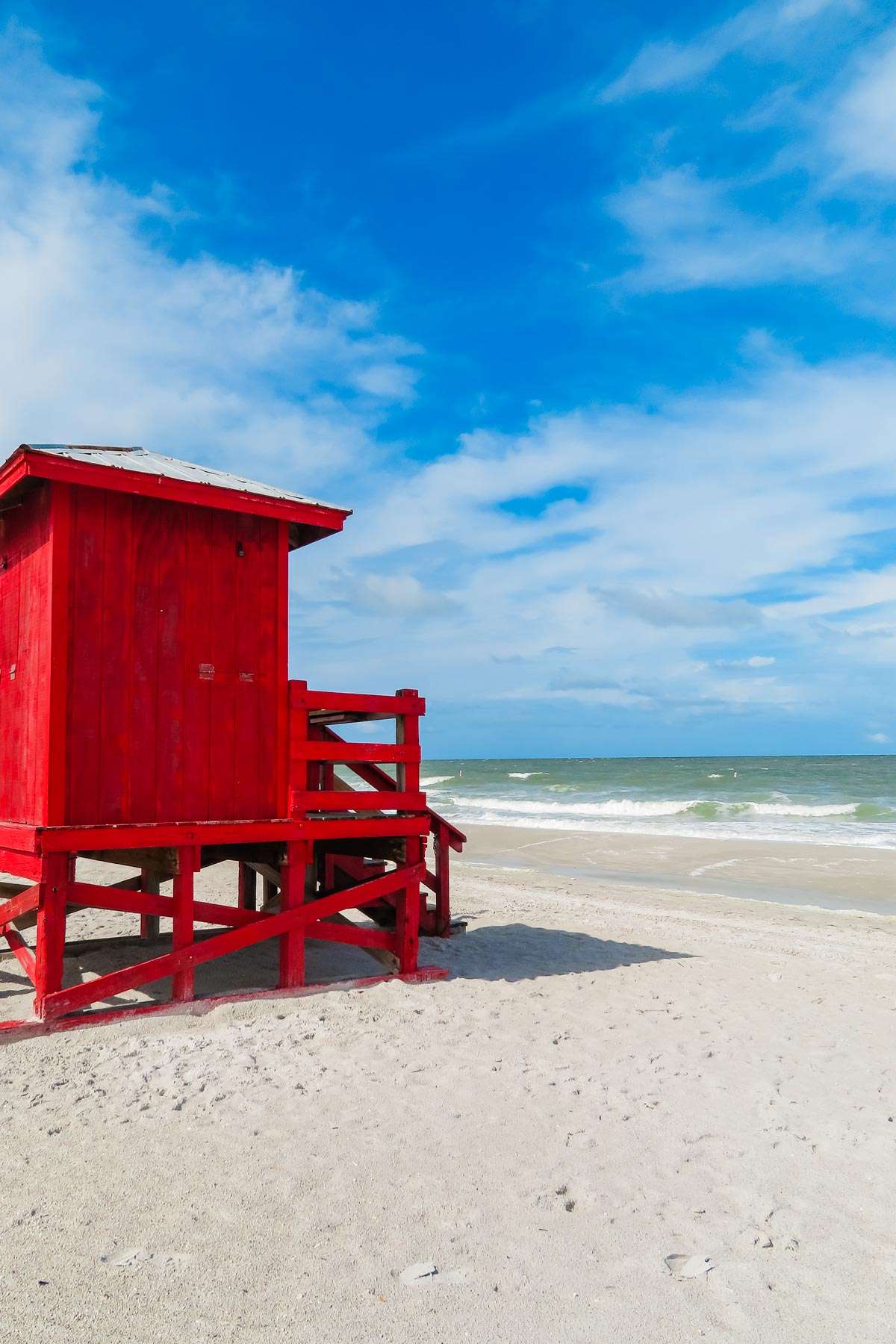 20. Sand Key
If you're looking for a quieter island retreat, Sand Key is the perfect destination for you. Located just south of Clearwater Beach, this barrier island offers a more peaceful alternative to its bustling neighbor. Soak up the sun on the white sand beaches, or take a stroll in Sand Key Park to spot some of the local wildlife. With its tranquil atmosphere and stunning natural beauty, Sand Key is the ideal spot to unwind and recharge.
21. Sanibel Island
Known for its miles of beaches and world-class shelling, Sanibel Island is the perfect destination for those looking for an old Florida experience. Take a leisurely bike ride through the island's lush wildlife refuges, or explore the historic Sanibel Lighthouse for a glimpse into the island's past. Sanibel is one of the best places for collecting sea shells, they even have a shell museum.
With its laid-back island vibe and stunning natural beauty, Sanibel Island is the perfect escape from the hustle and bustle of everyday life. Whether you're looking to relax on the beach, explore the great outdoors, or simply soak up the island's unique atmosphere, Sanibel has something for everyone.
22. Santa Rosa Island
Santa Rosa Island is a barrier island located in the western Florida panhandle region with miles of pristine beaches, crystal-clear waters, and a laid-back island vibe. Visit Pensecola Beach, Navarre Beach, and the Gulf Islands Nationa Seashore. Take a hike through the park and discover the unique flora and fauna that call this island home, or explore the historic Fort Pickens for a glimpse into the island's rich history. And if you're a water sports enthusiast, you're in luck - Santa Rosa Island offers world-class opportunities for surfing, paddleboarding, and kayaking.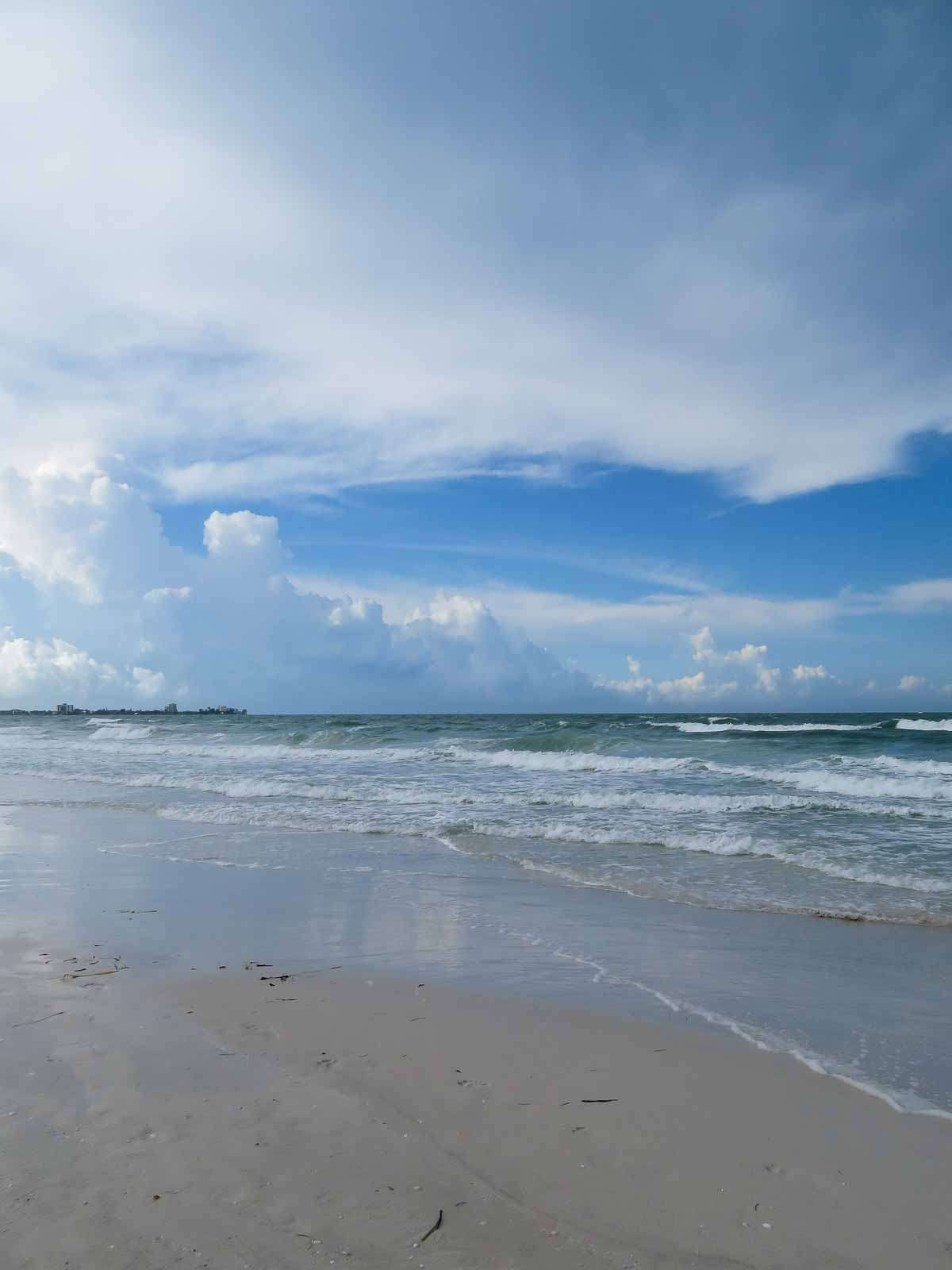 23. Siesta Key
Siesta Key near Sarasota on the Gulf of Mexico is a beautiful and welcoming leave-your-worries-behind island getaway. A free trolley makes it easy to get around on this 8-mile-long island, and accommodations are plentiful, with condominiums, resorts, and larger luxury rental homes available. (Pro tip: don't leave the island without stopping at Meaney's Mini Donuts!)
With its relaxed vibe and luxurious amenities, Siesta Key is the perfect spot to unwind and enjoy the beauty of the Gulf of Mexico.
24. St. George Island
St. George Island in the panhandle is an idyllic spot for family vacations, with its pristine waterways and preserved natural environment. If you'd rather your kids spend time kayaking and birdwatching than playing arcade games or standing in line at waterparks, St. George is the island for you.
Even with its low-key, laid-back beach vibe, there are still plenty of places to shop and dine on the island, where fresh oysters, clams, shrimp, and blue crab are an enticing part of many restaurant's menus. You can also fill your cooler when you leave the island to take some of these glorious tastes home with you!
25. Sunset Key
Last but certainly not least on my list is one of the southernmost destinations in the Sunshine State - beautiful Sunset Key, a small island neighboring Key West. A shuttle boat running from Opal Key Marina is the main way for visitors to reach this 27-acre island.
Guests renting cottages have access to the resort spa and dining options (or you can travel to and from Key West for more options; the shuttle runs 24 hours a day).
This is a great spot for people who want to visit Key West and want to "get away from it all" and escape the busier tourist areas at the end of the day. Sunset Key is the perfect tranquil "antidote" to the lively streets of Key West.