Wishing you could spend Christmas at the beach? Or maybe you just want a little dose of coastal Christmas style? These 16 easy coastal Christmas decorations to make yourself will help bring the warm weather and sandy shores home this holiday season!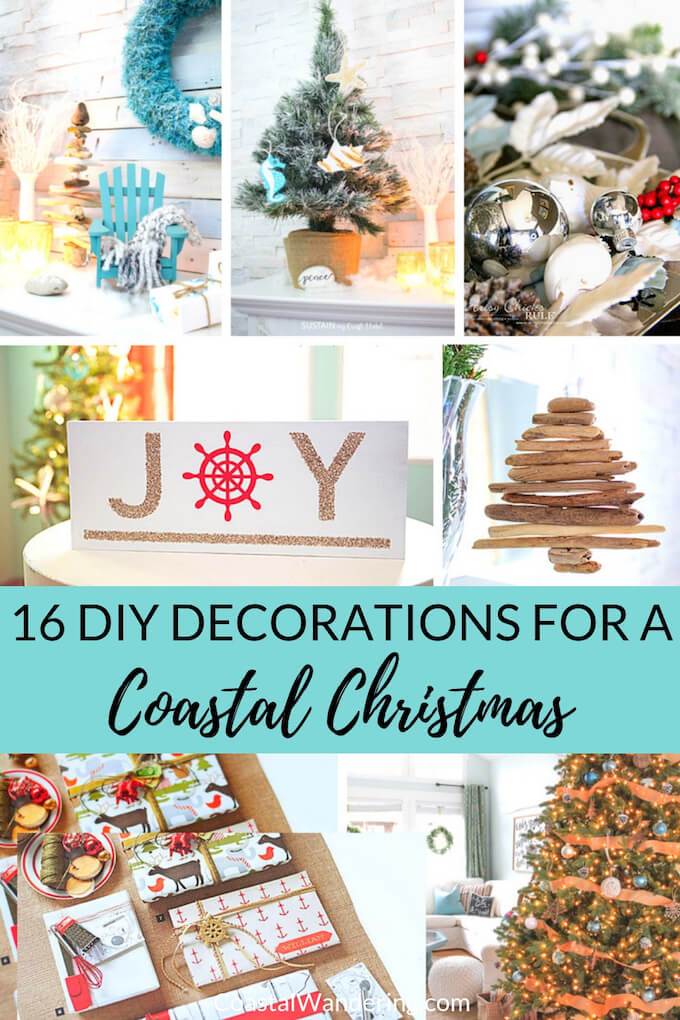 If you're anything like me, you wish you could spend all your free time at the beach...even Christmas. My philosophy is that when you can't go to the beach, bring the beach to you!
The quickest and easiest way to bring a little coastal inspiration to your decor is with beach-themed Christmas ornaments you've made yourself. They're the perfect project for the seashells and driftwood you collected during your summer beach vacation!
While homemade Christmas ornaments are a fun way to get in the holiday spirit, they're also a perfect gift idea for family and friends who love the beach. Likewise, these beach-inspired tree ornaments would also be a great addition to ornament exchange parties!
This list of projects also includes beach-themed ideas for decorating your Christmas tree, fireplace mantel, table, and other areas around your house. There's even a home tour to give you lots of coastal Christmas inspiration.
Depending on which coastal Christmas projects you choose, you'll likely need some seashells, driftwood, and sand, as well as a few other materials that you can probably pick up at your local craft store. Of course, if you have found seashells at the beach, even better.
From easy handmade ornaments to a driftwood tree, this list of Christmas ornaments and decorations has something for every type of crafter. There are even a few projects that are perfect for kids!
DIY Decorations to Make for a Coastal Christmas
Whether you're looking to make a few beach-themed Christmas ornaments or really dive into nautical Christmas decorating, these 16 coastal Christmas decoration projects are the perfect way to get started.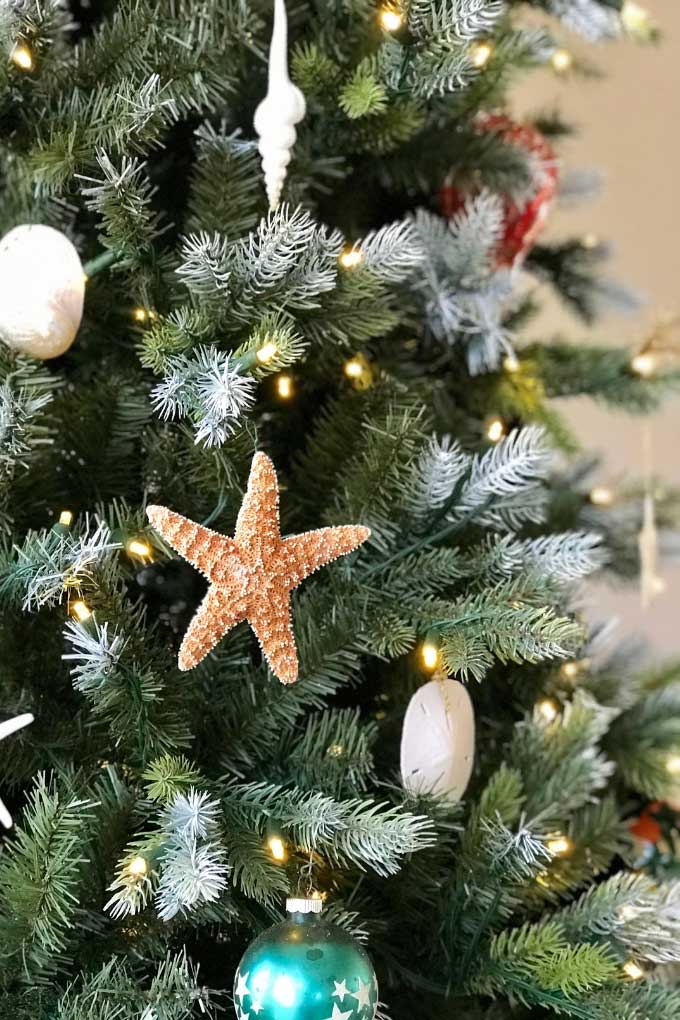 Christmas Decor Made From Seashells
Wood Christmas Decorations
Beach-Themed Ornament Projects for Kids
RELATED: 20 Delicious No-Bake Christmas Cookies
Other Nautical Holiday Decorating Ideas
No matter whether you want to add a pinch of nautical charm or a heap of coastal style, these Christmas ornaments to make yourself are the perfect addition to your beach-themed Christmas decor. Your beach treasures will certainly keep you smiling and reminiscing about warmer days spent at the beach throughout the holiday season.
What's your favorite beach-themed Christmas decor project? Tell us about it in the comments below.
Looking for even more ways to use your seashells and beach treasures? Check out these 20 easy DIY seashell projects. They're the perfect way to remember your favorite beach vacations no matter the time of year!