The classic Baileys Irish Cream liqueur is one of the most versatile ingredients to have for fun cocktails. Learn how to make Baileys Irish Cream cocktails with these easy recipes - including deliciously creamy cold, hot and frozen drinks.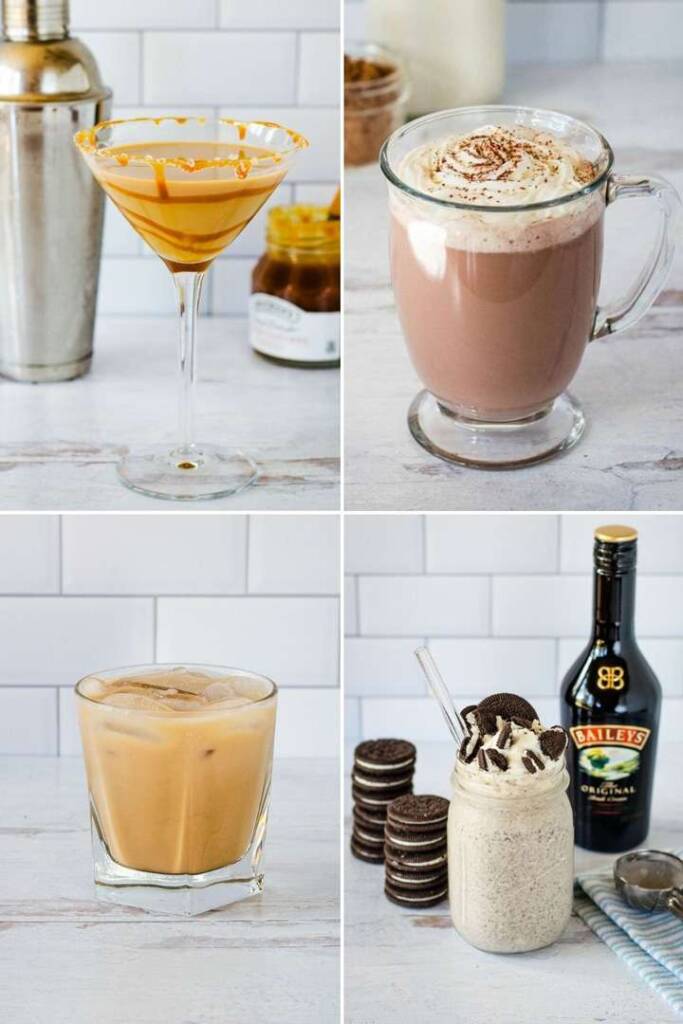 Baileys Irish cream is a tasty liqueur that's known for its subtle whisky flavor that has a sweet, creamy and chocolatey finish. It's a popular ingredient in many cocktails ranging from frozen concoctions to steaming mugs of boozy beverages.
If you're a purist, you'll also enjoy it chilled, on its own, or on the rocks. It's a favorite ingredient that pairs well with coffee, caramel, nuts, warming spices, fruits, and more.
You'll find inspiration in these Baileys cocktails and Irish cream drink recipes that will keep you busy exploring all the delicious ways to enjoy this blend of aged Irish whiskey, rich cream and smooth chocolate.
Baileys Irish Cream Cocktails
The classic Irish cream tastes great in these adult beverages. You'll be surprised at how great these cocktails look and how easy they are to make.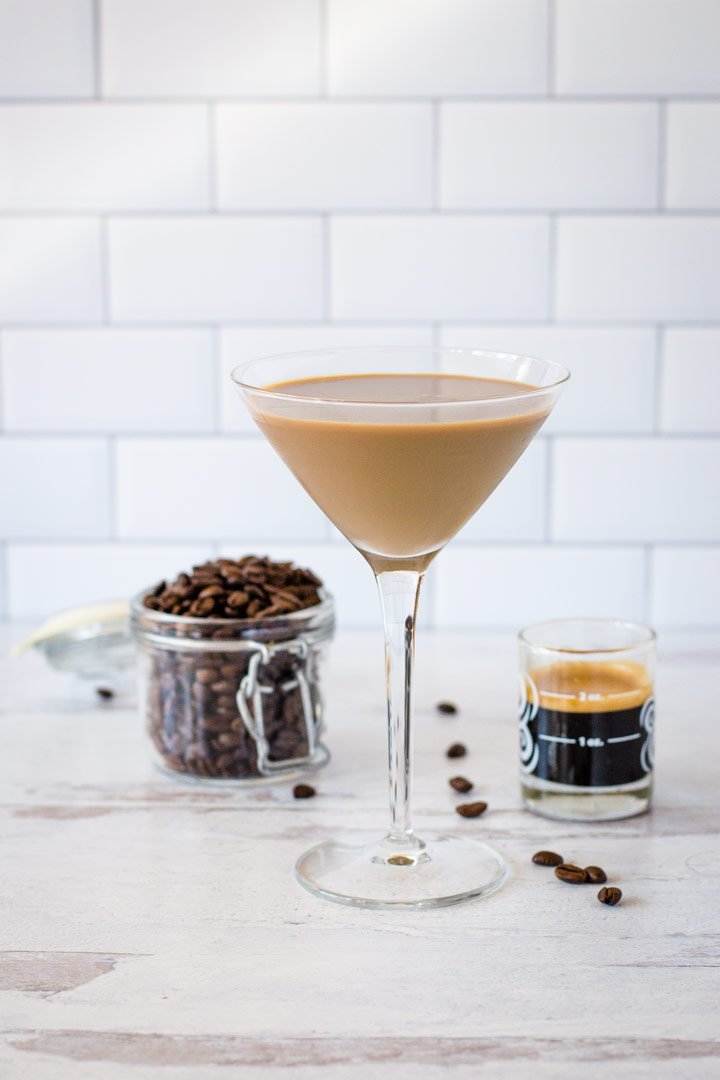 Espresso Martini With Baileys
Consider serving this espresso martini for late night parties. Shake up this ice cold cocktail using a few shots of strong brewed espresso, thick and rich Baileys Irish cream, vodka and an extra dose of coffee flavor with a hint of rum thanks to Kahlua coffee liqueur.
Shake, strain and pour this delectable concoction into a chilled martini glass.
Recipe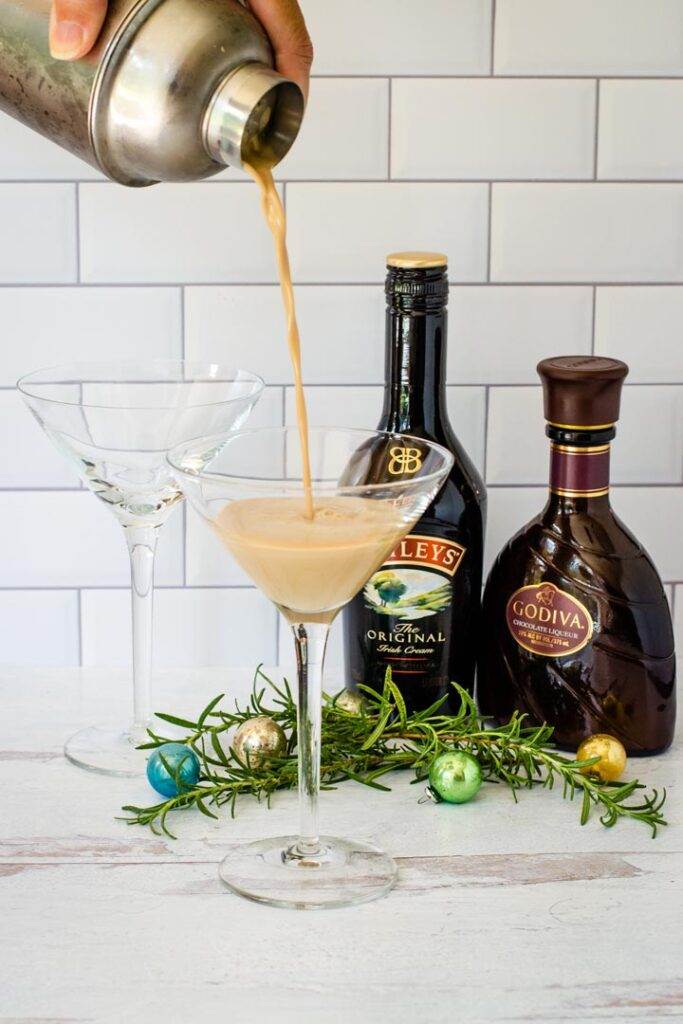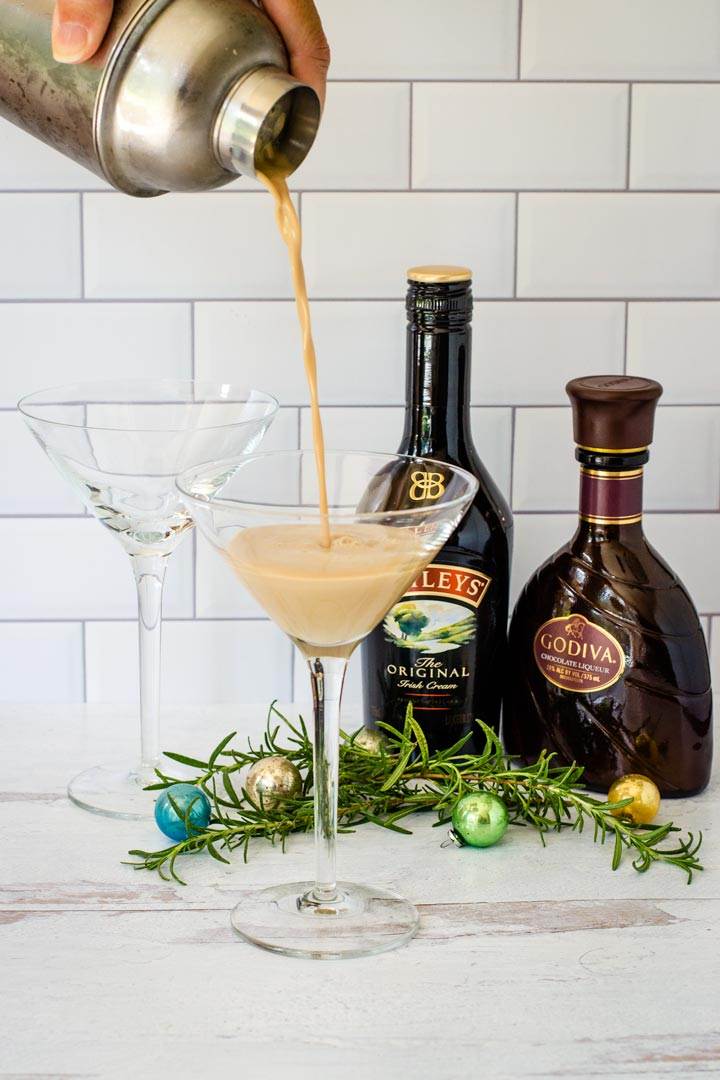 Godiva Chocolate Martini
Godiva chocolate liqueur elevates this drink to a dessert cocktail. Pair it with a little vodka and Baileys Irish cream and it's suddenly a chocolate truffle in liquid form!
Finish this sippable chocolate treat with a sprinkle of cocoa powder on top. Swoon!
Recipe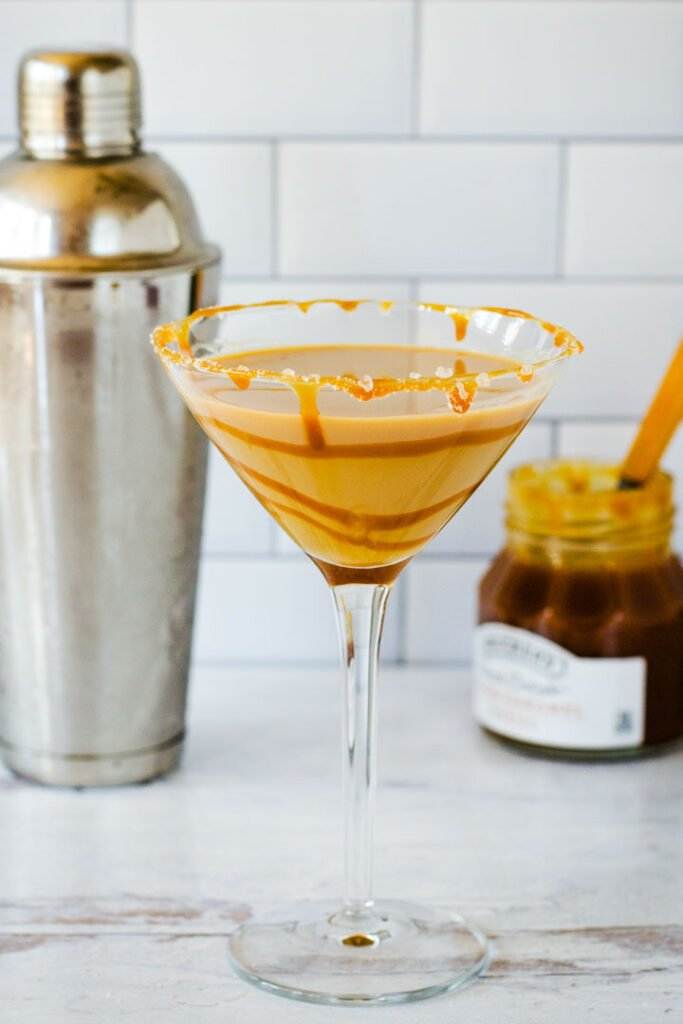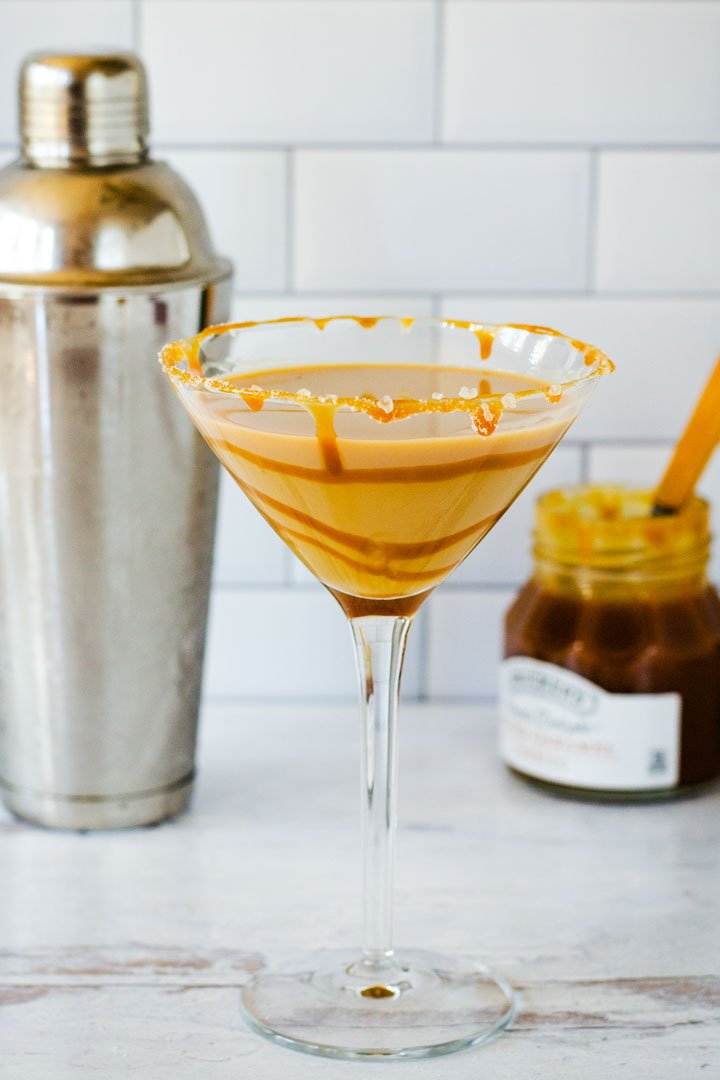 Salted Caramel Martini
Start by rimming your martini glass with caramel sauce and coarse salt for this sweet and salty dessert. Take it a step further and drizzle caramel sauce on the inside of the glass, too.
Fill your cocktail shaker with ice, Irish cream, vodka, caramel syrup and a splash of heavy cream for extra richness. Shake, strain and fill those party glasses with this deliciousness.
Recipe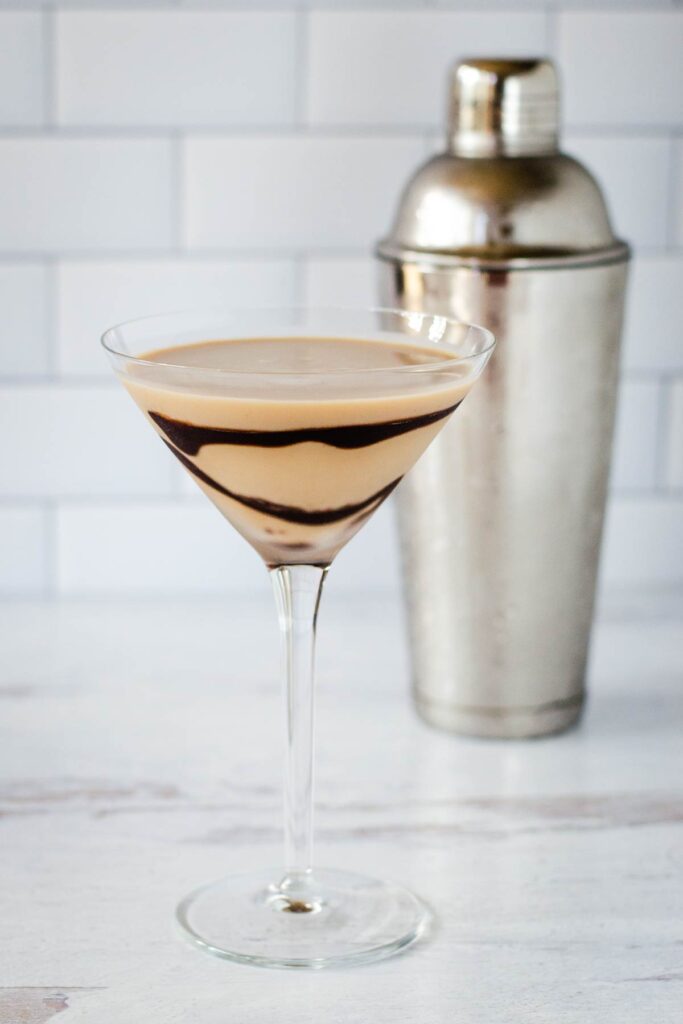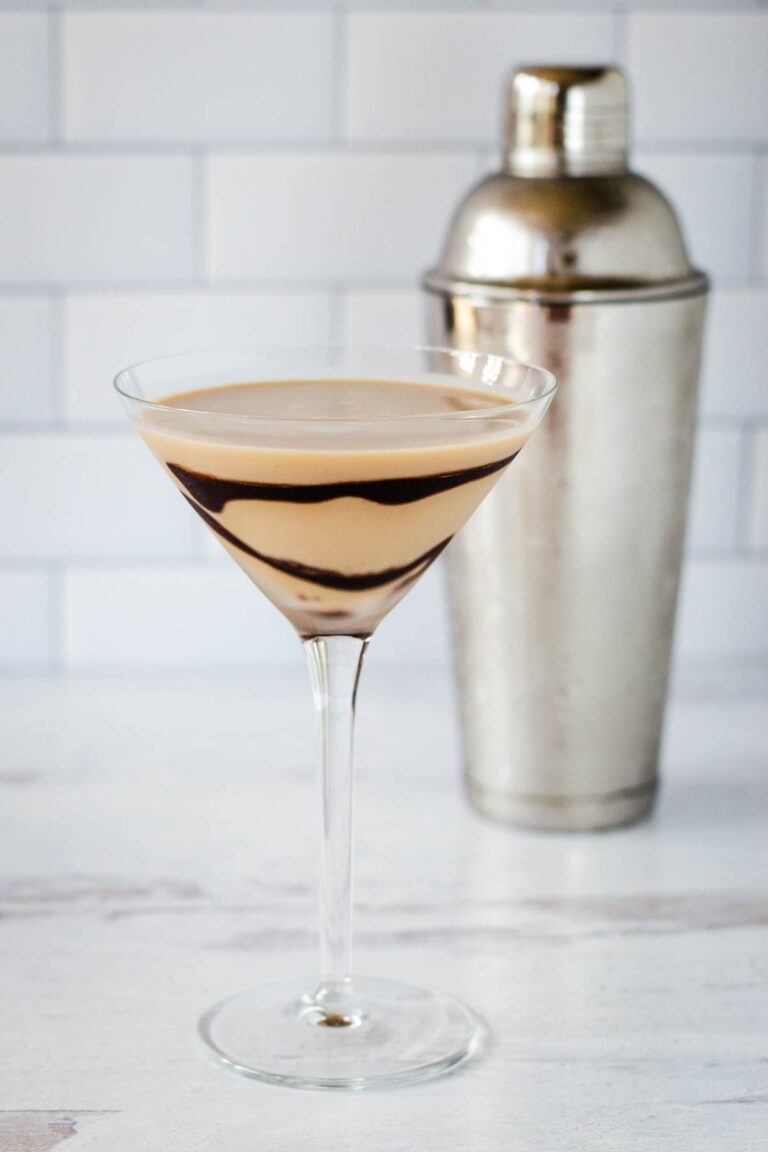 Tiramisu Martini
Your glass gets a luscious swirl of chocolate syrup before being filled with this Tiramisu-inspired dessert drink. All the flavors of this Italian layered dessert are here - coffee, cream, and chocolate.
It's a delectable blend of Kahlua, Baileys Irish cream, vodka, heavy cream and chocolate. Shake those ingredients with ice and strain into the cocktail glass. For an extra treat, serve with a ladyfinger cookie.
Recipe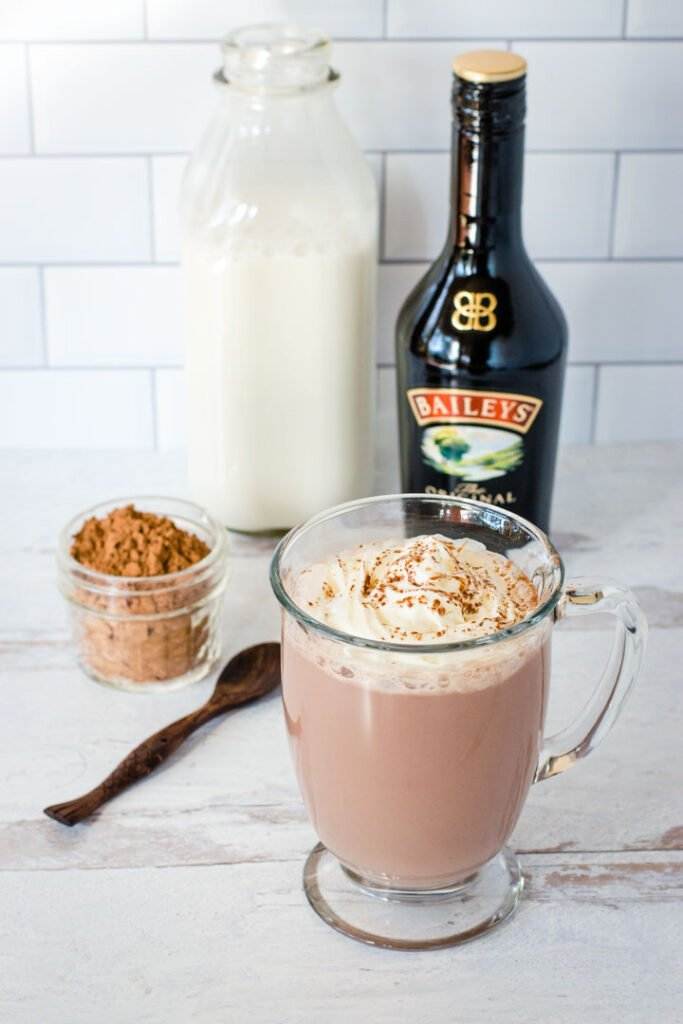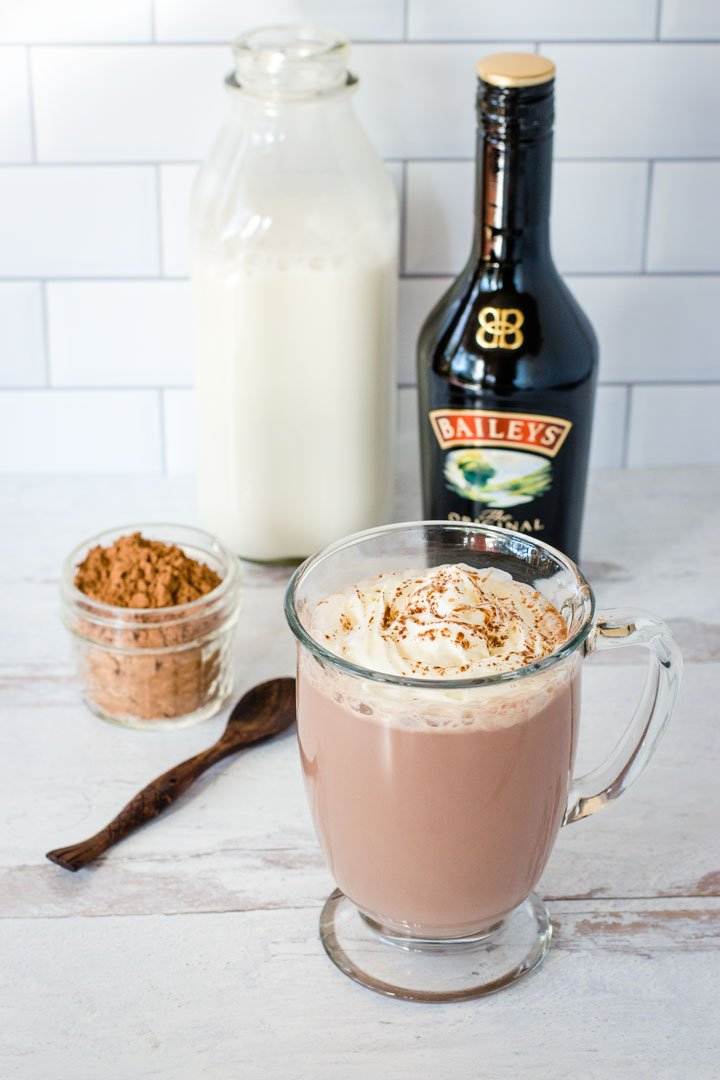 Hot Chocolate With Baileys
Hot chocolate for adults is as simple as heating whole milk, unsweetened cocoa powder and Irish cream liqueur on your stovetop. For extra goodness, top it with homemade whipped cream and a sprinkle of cocoa powder or shaved chocolate.
For a dairy-free version, swap the milk for almond milk and use Baileys Almande Liqueur instead of Baileys original Irish cream. Delish!
Recipe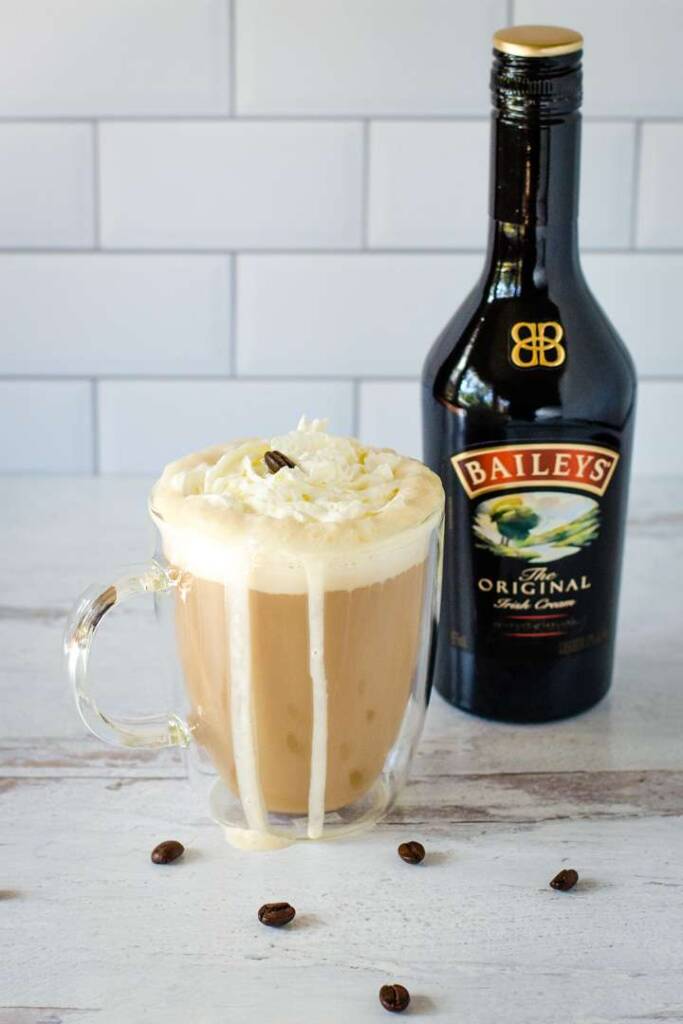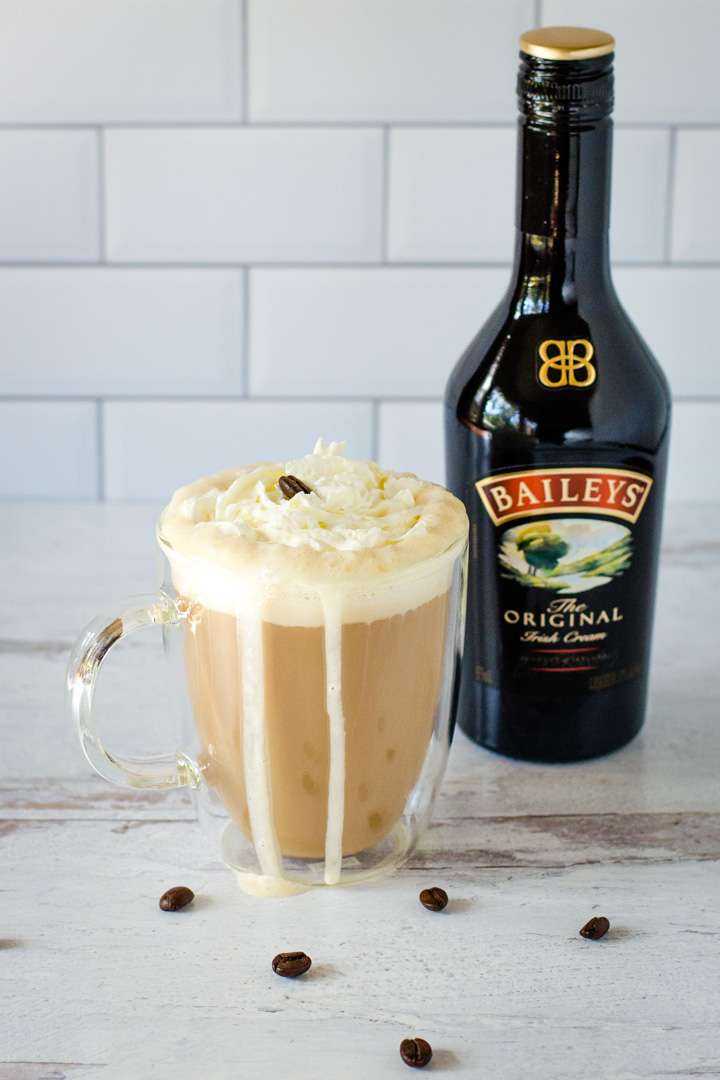 Irish Coffee With Baileys
Whether you're celebrating St. Patrick's Day or just have a taste for this spiked coffee drink, Irish coffee is a classic that's always in style.
Here, add a little Irish whisky to your mug, add in your favorite brewed coffee along with Baileys Irish cream liqueur. Top with whipped cream, of course. It's a caffeinated hot drink that's always a winner!
Recipe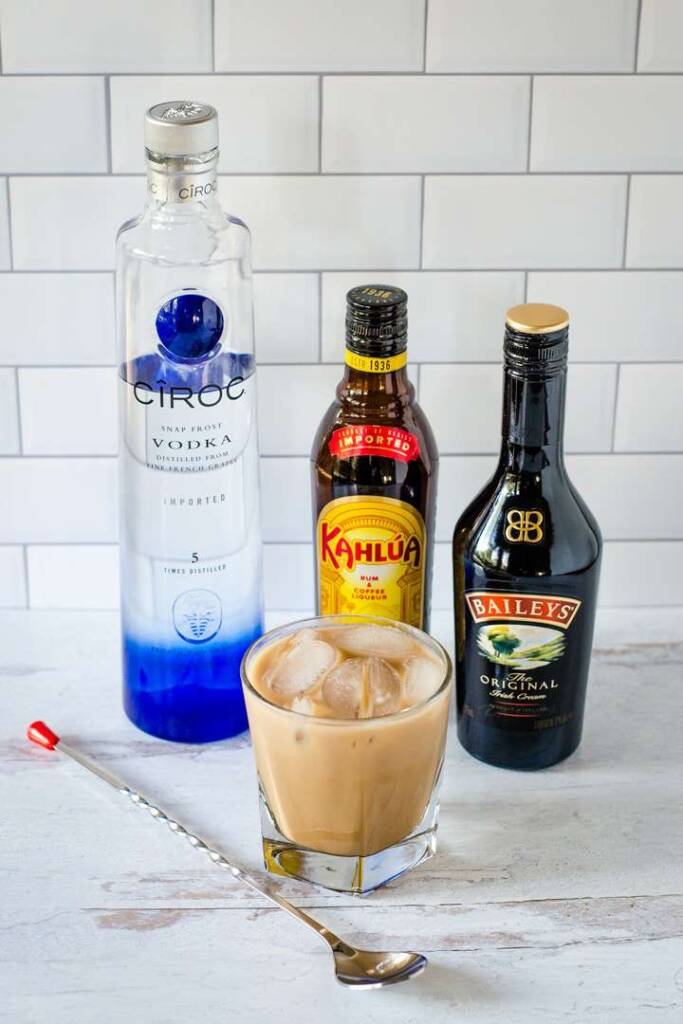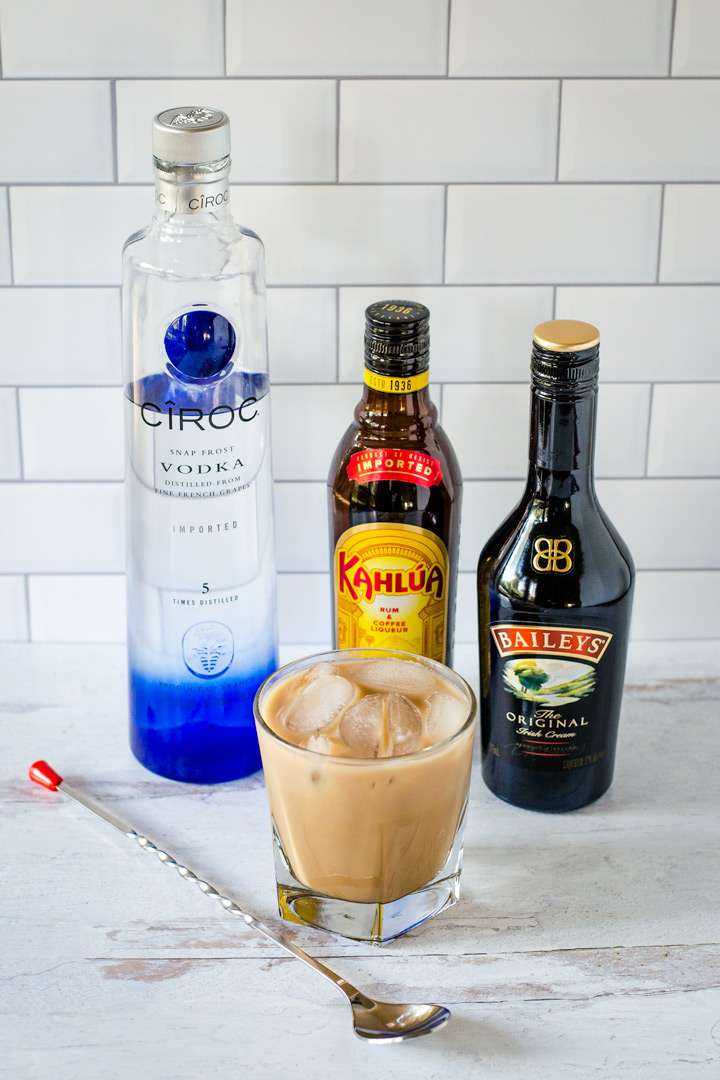 Baileys White Russian
The classic Kahlua, vodka and cream drink takes on even more scrumptiousness with the addition of Irish cream liqueur. The subtle whisky flavor with dashes of chocolate and vanilla add extra layers of deliciousness to this coffee and rum drink.
Use large ice cubes to keep it well chilled and pour the ingredients in your glass and stir gently to combine.
Recipe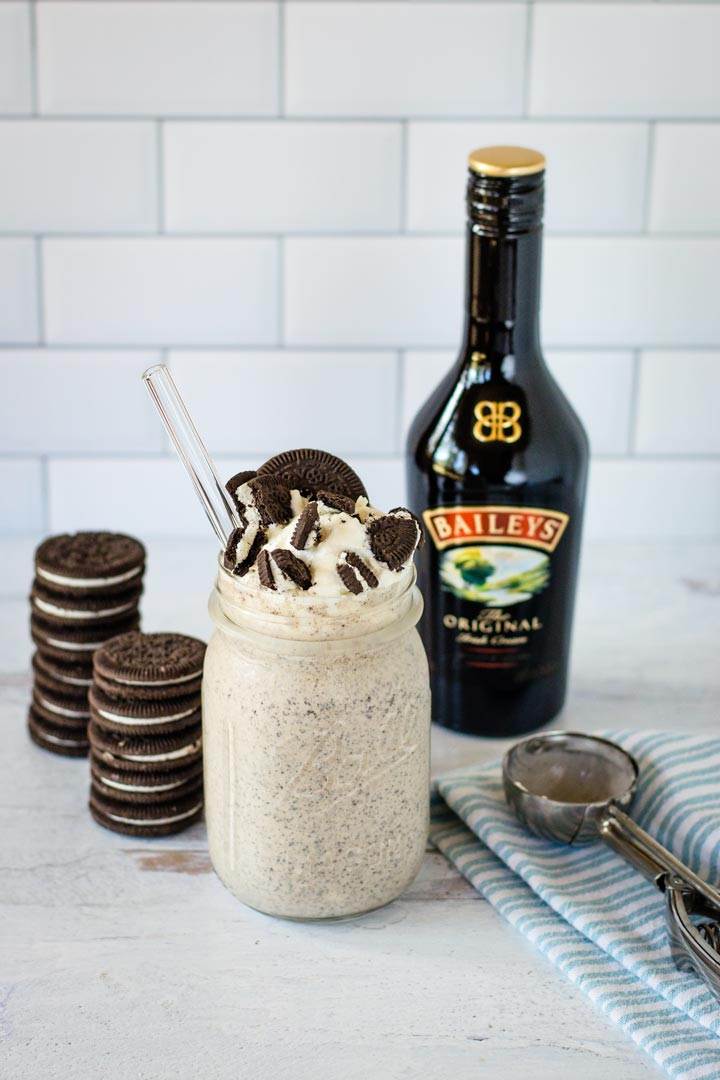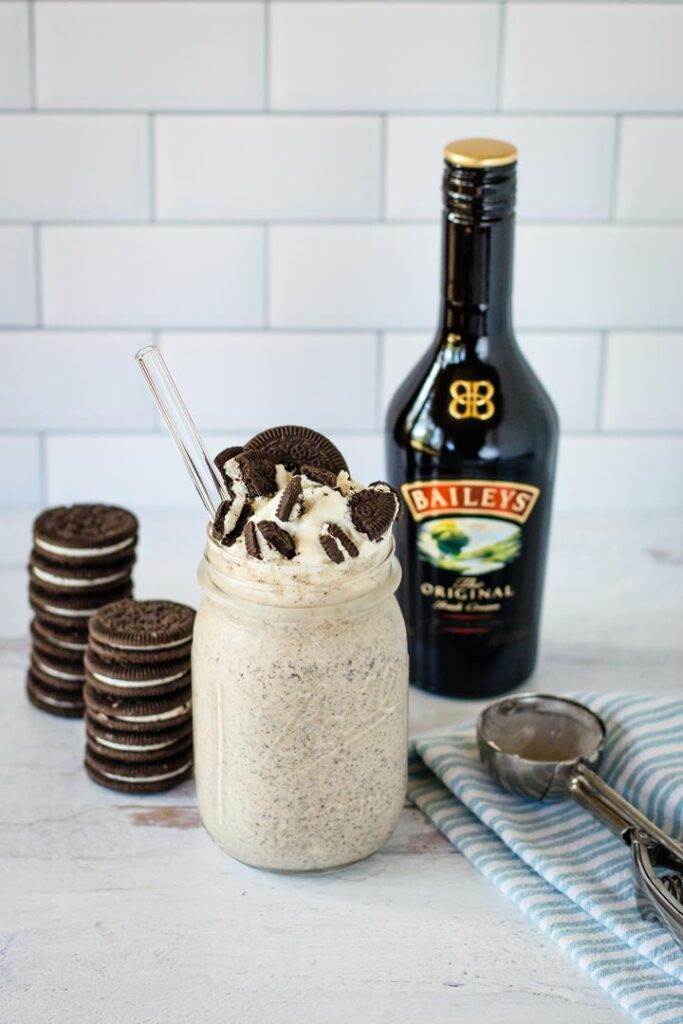 Baileys Cookies And Cream Milkshake
You're never too old for cookies and milk, and here, this adult milkshake takes it to deliciously boozy levels. To your high-speed blender add vanilla ice cream, chocolate sandwich cookies and Baileys Irish Cream.
Blend to your desired consistency, pour into your glass and top with whipped cream and some crumbled cookies. Delish!
Recipe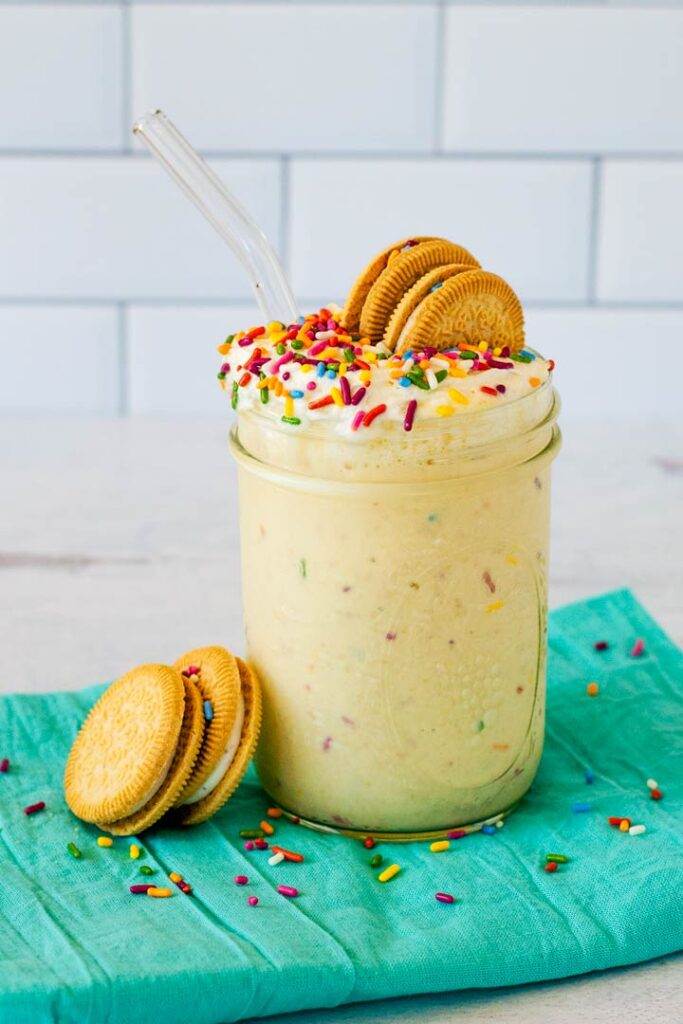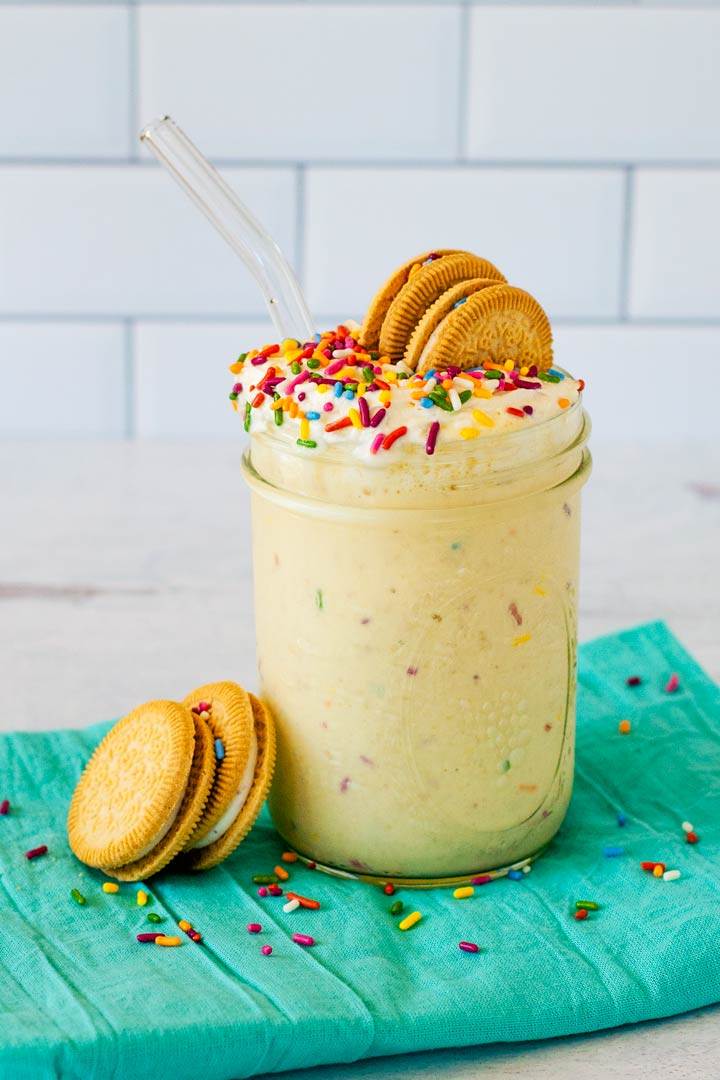 Boozy Birthday Cake Milkshake
Celebrate birthdays with this boozy milkshake that incorporates ice cream and funfetti cookies into the mix. Funfetti cakes are usually full of a fun explosion of colorful sprinkles and here, these birthday cake sandwich cookies make an exceptional way to get the same effect in this scrumptious adult milkshake.
Baileys Irish cream blends with vanilla ice cream and cookies and is topped with whipped cream and more sprinkles.
Recipe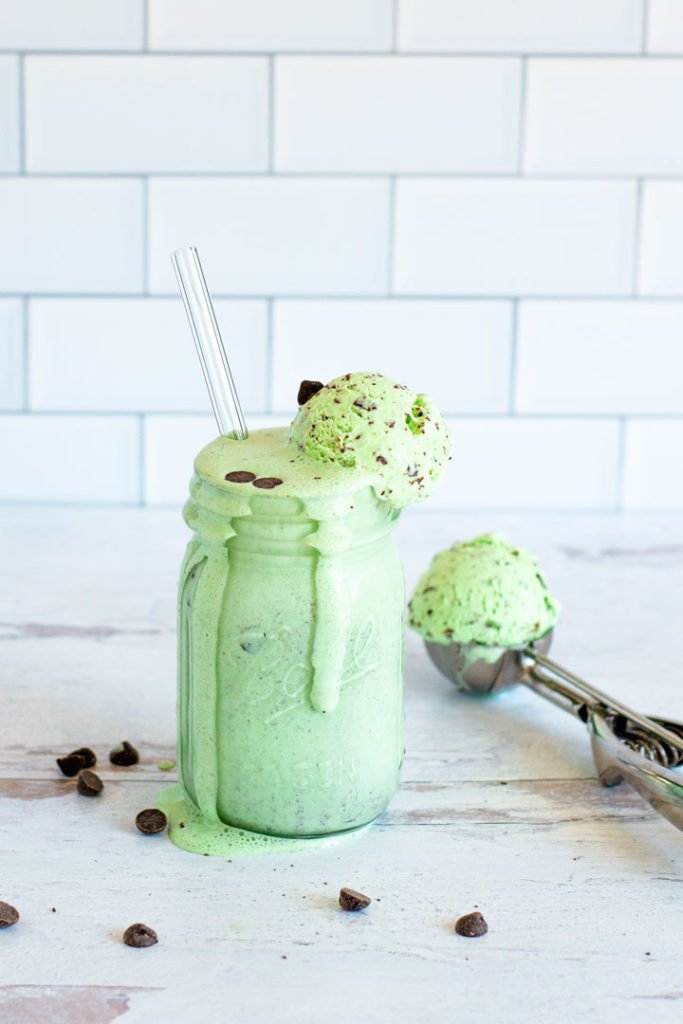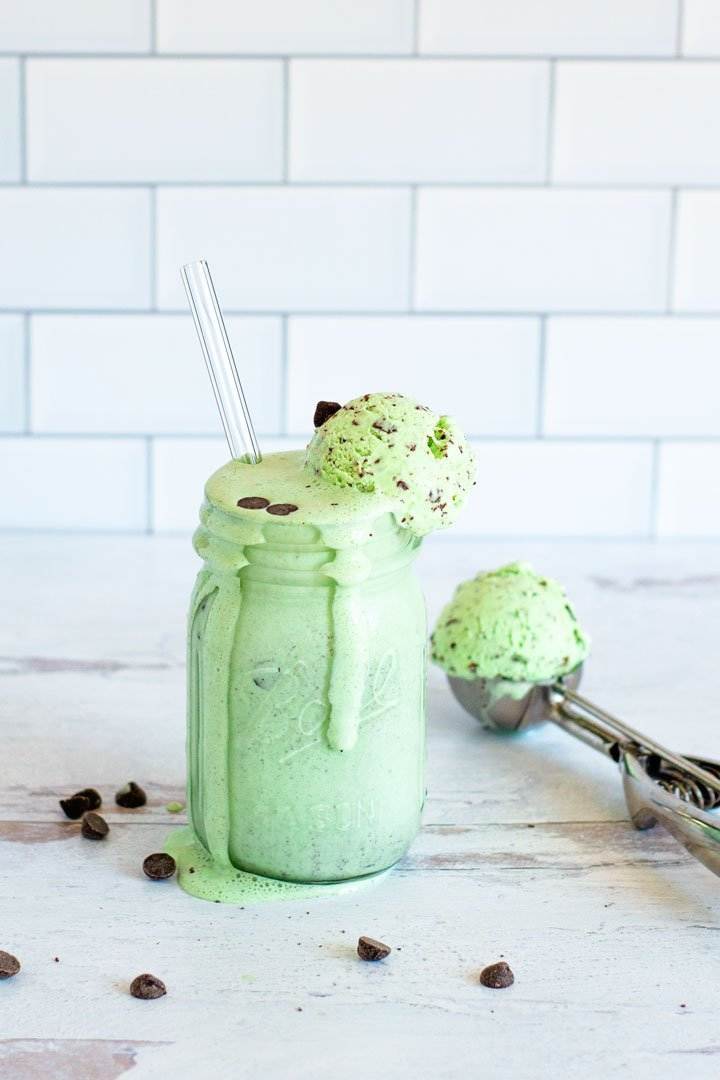 Boozy Shamrock Shake
This 2-ingredient shamrock milkshake might be the easiest and most delicious way to celebrate St Patrick's Day with a boozy drink. Use a green-tinted mint chocolate chip ice cream for maximum visual effect and blend it with Baileys Irish cream.
Top with whipped cream, mini chocolate chips or shaved chocolate and celebrate the luck of the Irish with this shamrock shake!
Recipe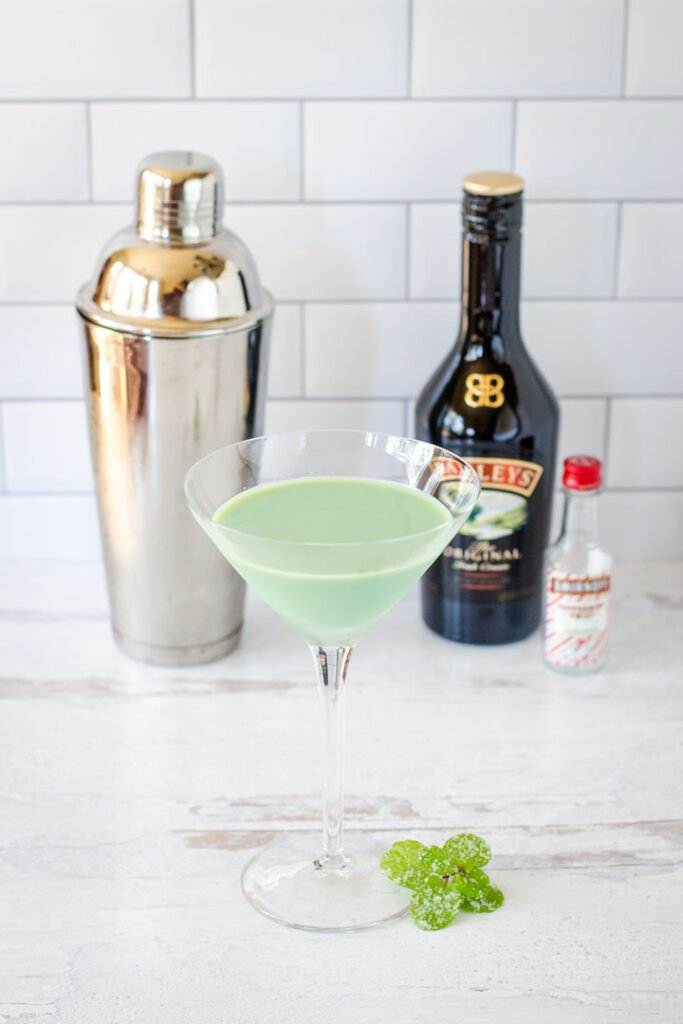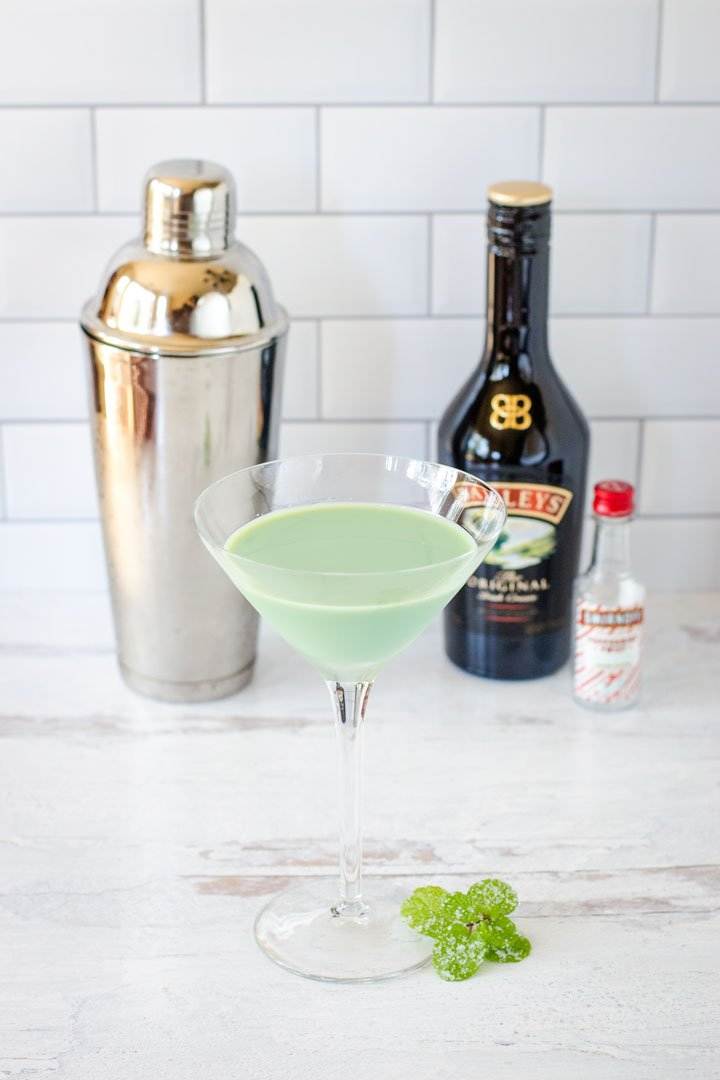 Shamrock Martini
Smooth, creamy, sweet and minty, this shamrock martini is perfect for the holidays or celebrating St. Patrick's Day.
It's a quick shake over ice of Baileys Irish cream, peppermint vodka and a splash of heavy cream. Strain the well chilled drink into a sugar-rimmed glass for a festive touch.
Recipe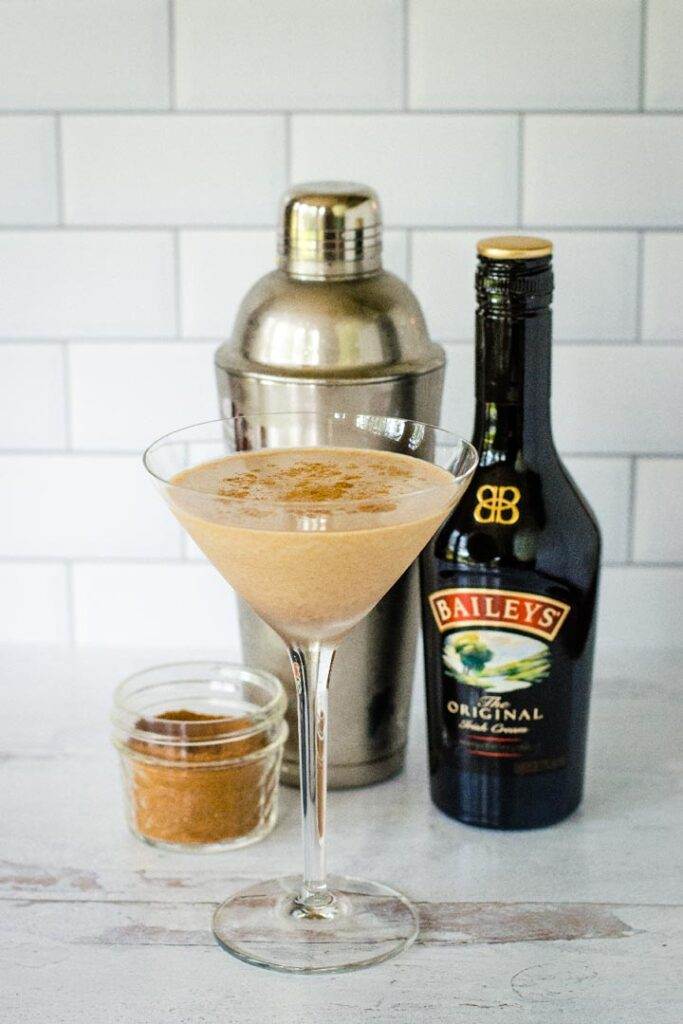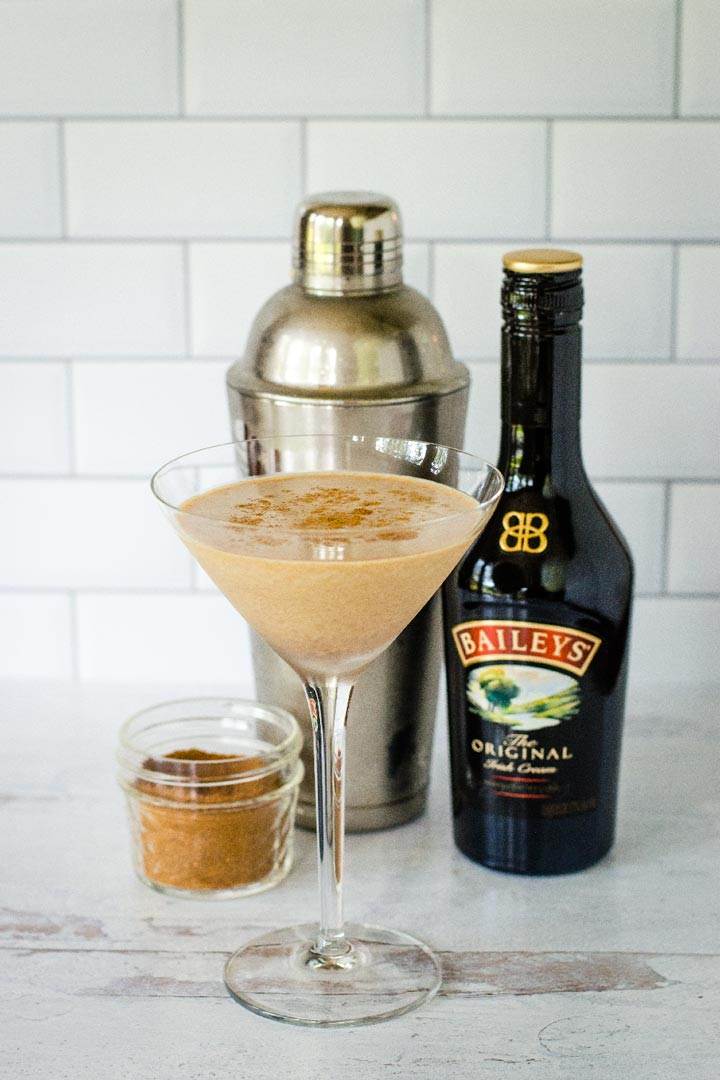 Pumpkin Spice Martini
Pumpkin pie fans will adore this cocktail that incorporates all those warming spices of cinnamon, ginger, cloves and nutmeg into a sippable seasonal treat. Baileys Irish cream joins with vodka, heavy cream, a dollop of pumpkin puree, a splash of maple syrup and a sprinkle of pumpkin pie spice in this shaken concotion.
Shake over ice until well chilled and strain into a martini glass. Garnish with a sprinkle of pumpkin pie spice.
Recipe
Baileys Iced Coffee
This one is so simple, no recipe is needed. Just fill a glass with ice and your favorite cold brew. Then top with the original Irish cream liqueur to taste.
Stir with a tall drink spoon and garnish with your favorite toppings. Add a drizzle of chocolate sauce, whipped cream, chocolate sprinkles and a maraschino cherry if you want to get carried away!
Baileys Coffee Float
Combine dessert and cocktail time into one tasty effort with this decadent coffee and chocolate float. In a large glass or mug, add scoops of chocolate ice cream and top with Baileys cream liqueur and hot coffee.
Drizzle on chocolate syrup and finish with bright red maraschino cherry on top.
Recipe by Amanda's Cookin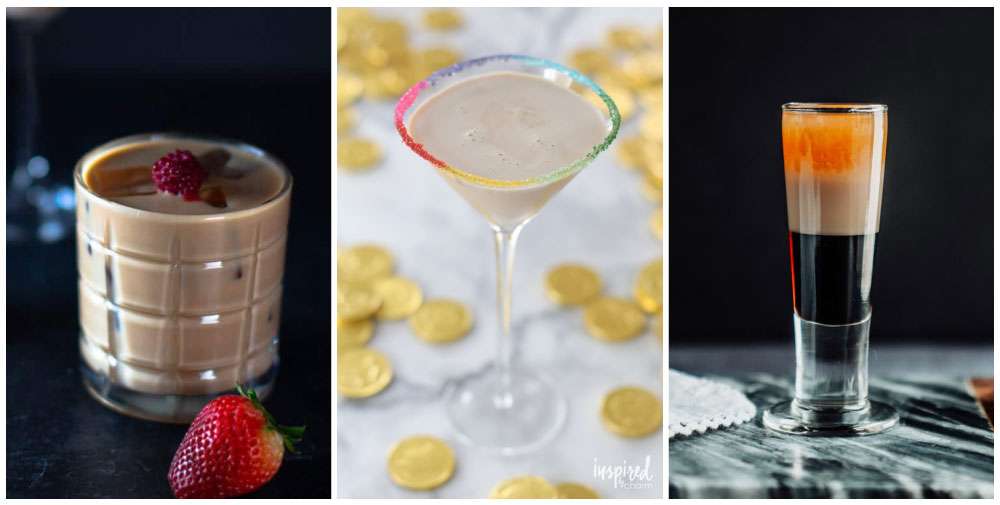 B52 Cocktail Shot
The B52 cocktail layers Kahlua, Irish liqueur and Grand Marnier for a classic after dinner drink.
It's a pretty and colorful concoction that combines the flavored liqueurs of coffee, cream and orange in a delightful drink that's perfect in a shot glass or wine glass for maximum layer visual effect.
Recipe by A Couple Cooks
Creamy Nutella Martini
Dessert served in a martini glass is always a delicious treat and this chocolate, hazelnut, vanilla and cinnamon cocktail checks all the boxes.
Rim your glass with Nutella and then dip it in crushed graham crackers. Add Frangelico and Irish cream to the glass and stir gently. Scrumptious!
Recipe by Averie Cooks
Baileys Red Velvet Cocktail
If you love that red velvet cocoa cupcake flavor that's topped with cream cheese, use this special Baileys Red Velvet Irish cream liqueur that replicates that signature taste. This red velvet inspired drink can be made for shooter glasses or strained into a chilled glass.
In an ice-filled shaker, add the Baileys red velvet liqueur along with vodka and shake until chilled. Add to your glass and top with whipped cream and a sprinkle of red sugar. It's perfect for the holidays or Valentine's Day.
Recipe by Simple Sip At Home
Leprechauns Kiss Martini
This sugar-rimmed martini glass boasts a rainbow of colors for this St Patrick's Day chocolate cocktail. The Leprechauns Kiss can be found at the bottom of the glass, which holds a Hershey's chocolate candy kiss.
To an ice-filled shaker add chocolate liqueur, vanilla vodka, Irish cream liqueur, cream de cacao and half and half. Shake until chilled and strain into the prepared glass.
Recipe by Inspired By Charm
Nuts And Berries Cocktail
Baileys Irish cream will lend a creaminess to this raspberry-flavored drink that has a hint of nuttiness to it, thanks to Frangelico. Chambord adds the berry flavor and it's all shaken together over ice and strained into your glass for a delicious dessert cocktail.
Recipe by Becoming Betty
Pink Mudslide
Luscious strawberries combine with Irish cream liqueur for a quick spin in the blender before being poured into a glass. Add Kahlua, vodka and vanilla ice cream to the blender and puree.
Pour it in the glass and top with additional ice cream for a frosty pink Baileys mudslide that would be amazing for Valentine's Day.
Recipe by Amanda's Cookin
Sugar Cookie Martini
Perfect for the holidays or any celebratory event where a festive dessert cocktail is in order, this sugar cookie version will be a sweet drink to serve. Add some vanilla frosting to the glass rim and dip it in colorful sprinkles to coat.
Over ice, shake vanilla vodka, Irish cream liqueur, half and half, amaretto liqueur and powdered sugar until its well-combined and chilled. Strain into the glass and serve. Sweet!
Recipe by Belly Full
Ready to get started? You'll love these delicious Baileys cocktails and Irish cream mixed drinks that celebrate this creamy Irish liquor.