If you love a dessert cocktail, you have to try this tiramisu martini recipe. It has all the coffee and cream flavors of the classic Italian tiramisu dessert in a delicious cocktail.
This tiramisu martini tastes like dessert in a glass!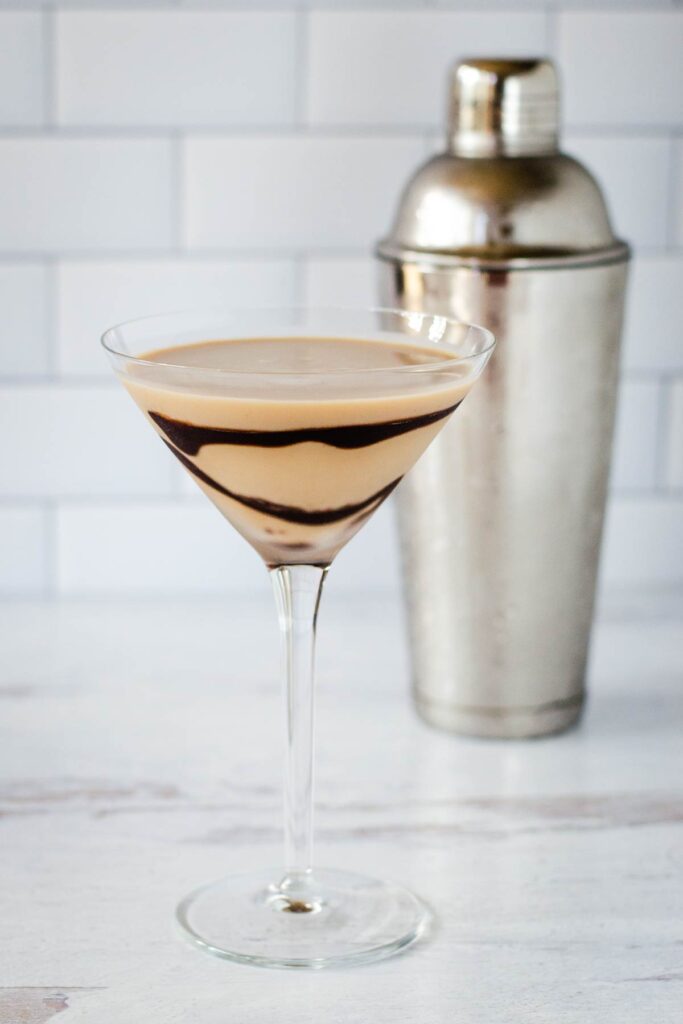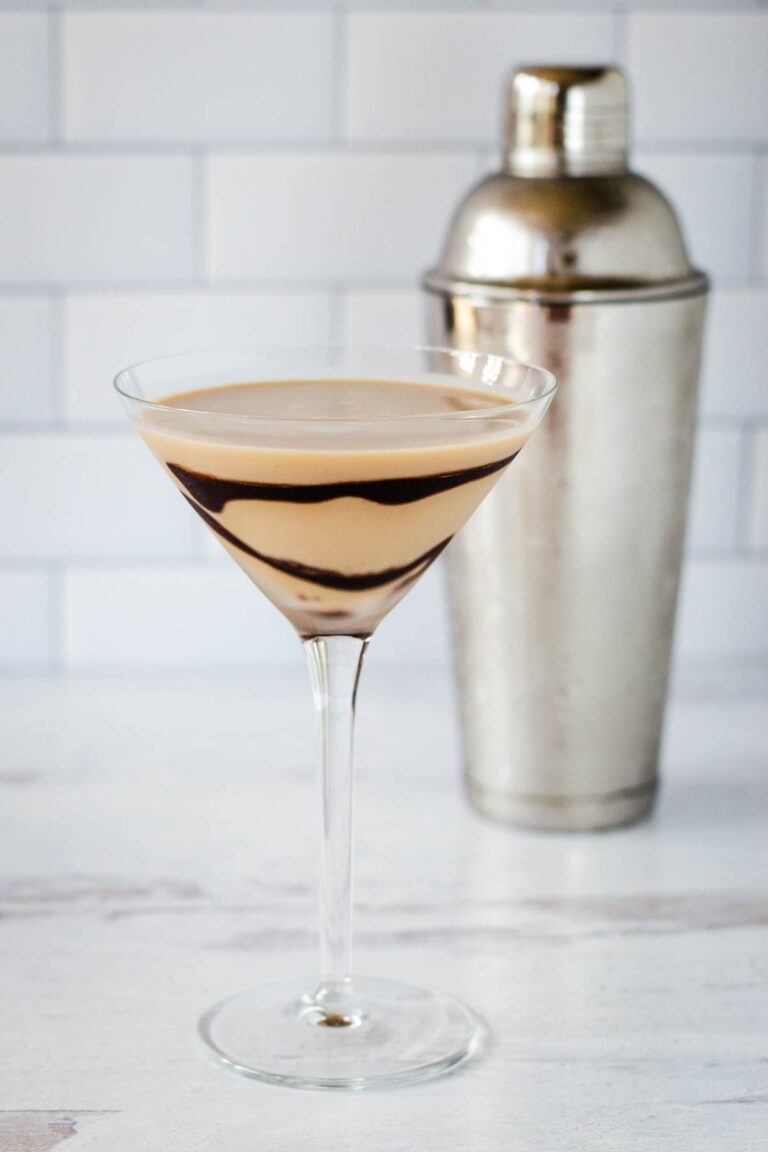 If tiramisu is one of your favorite desserts, you will love this sweet pick me up cocktail as an after dinner drink.
This sweet martini has all the flavors of tiramisu in a creamy dessert drink.
What is tiramisu?
Tiramisu is the famed Italian dessert made with layers of espresso-soaked lady fingers cookies and a whipped cream and mascarpone cheese filling. It's traditionally topped with cocoa powder or shaved chocolate.
This easy cocktail combines the key flavors of tiramisu - coffee, cream, and chocolate - in a decadent vodka martini.
Here's what you'll need to make it
For this tiramisu martini recipe, you'll need a few key ingredients that echo the traditional flavors of tiramisu.
Kahlua – this rum-based coffee liqueur adds the flavor of coffee and some sweetness to the drink. You can also use Tia Maria which is made with cold-brew coffee, rum, and vanilla.
Baileys – adds the creaminess and some additional sweetness to the cocktail. I like original Baileys Irish Cream for this, but you can use any cream liqueur. Baileys espresso cream flavor would also work if you want an extra touch of coffee flavor. Or you can use the almond milk version if you want to make a non-dairy cocktail.
Vodka – you have a few different options for vodka. I like Ciroc plain vodka. But vanilla vodka or whip cream flavored vodka would be good in this as well.
Cream or milk – this is completely optional. If you prefer less potent martinis, add a splash of whole milk, half and half, heavy cream, or even coconut milk if you're making a dairy-free version. It makes the drink creamier and tones down the alcohol and the sweetness a little bit.
Chocolate syrup – adds the hint of chocolate to the tiramisu cocktail.
HOW TO SERVE
The chocolate syrup swirl is a must for this tiramisu martini! To add the chocolate inside the glass, swirl the chocolate syrup in a spiral starting at the bottom of the glass and working your way up to the top. If your chocolate sauce doesn't have a squeeze bottle, dip a fork in it and drizzle it around the glass.
To make this drink an over-the-top coffee dessert, serve it in a rimmed glass. Just pour a little chocolate sauce onto a dessert plate and run the rim through it. Then dip the rim into a dish of one of these toppings:
dusting of cocoa powder
dark chocolate shavings
coarse sanding sugar
chocolate sprinkles
crushed ladyfinger cookies
or echo the coffee flavors by mixing ground coffee beans with sugar
Just be sure to decorate the rim before you swirl the glass with chocolate syrup.
You can also sprinkle the top of the cocktail with a dash of cocoa or cacao powder. Unsweetened cocoa powder is traditionally used to top tiramisu, but you can always use a hot chocolate mix if that's what you have.
Lastly, serve with a lady finger. Crunchy Savoiardi Italian ladyfingers are what the cookie layer in tiramisu is made from. You can even place a cookie across the top of the glass to complete the tiramisu effect!
However you make it, you will love this easy tiramisu martini cocktail recipe that's a take on the classic dessert!
More easy recipes for dessert drinks
Looking for more after dinner cocktail ideas? Try these sweet martini drink recipes for festive cocktails.