One sip and you'll fall in love with this easy espresso martini made with Baileys and Kahlua! It's the perfect blend of sweet, creamy coffee flavor with a kick.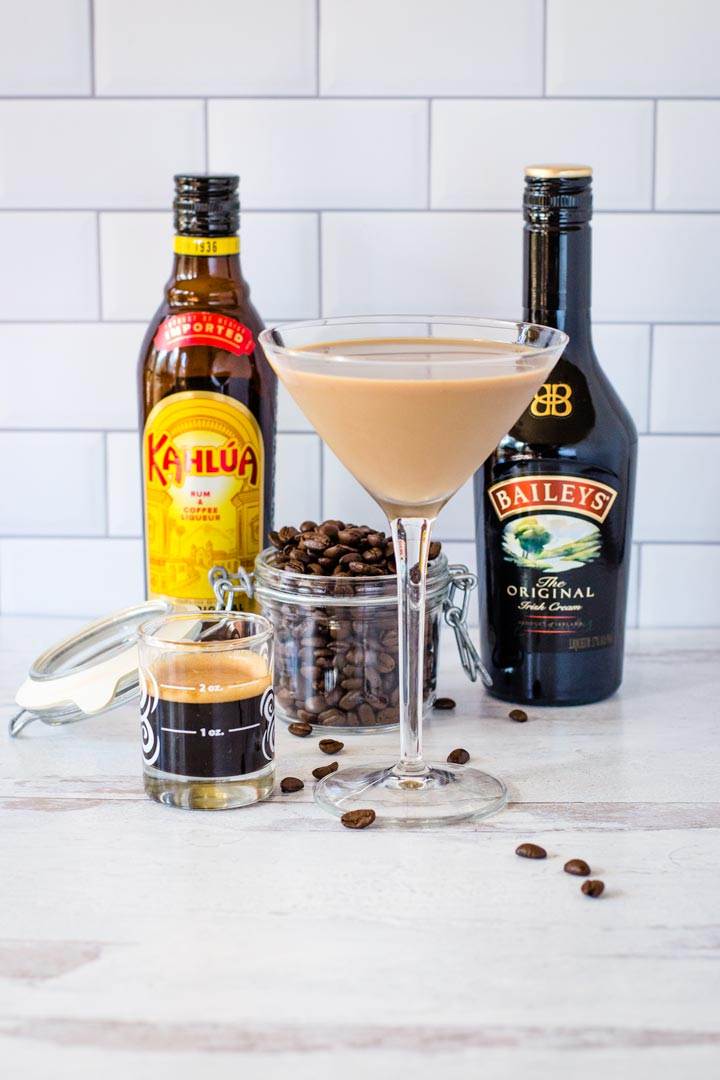 If you love coffee drinks and martinis, you will love this creamy espresso martini with Baileys and Kahlua. It is the perfect blend of sweetness and creaminess—and just the right amount of vodka to still taste like a martini without being too strong.
It's the perfect after-dinner drink or sweet martini cocktail to celebrate the New Year or Valentine's Day. And it will help keep you awake until midnight. 😉
Best of all, this espresso martini recipe is super simple to mix up, even if you don't have an espresso machine!
How to make an espresso martini
To make this caffeinated cocktail you'll need just a few basic ingredients. And I'm giving you plenty of options for substitutions so you can make it with whatever you have.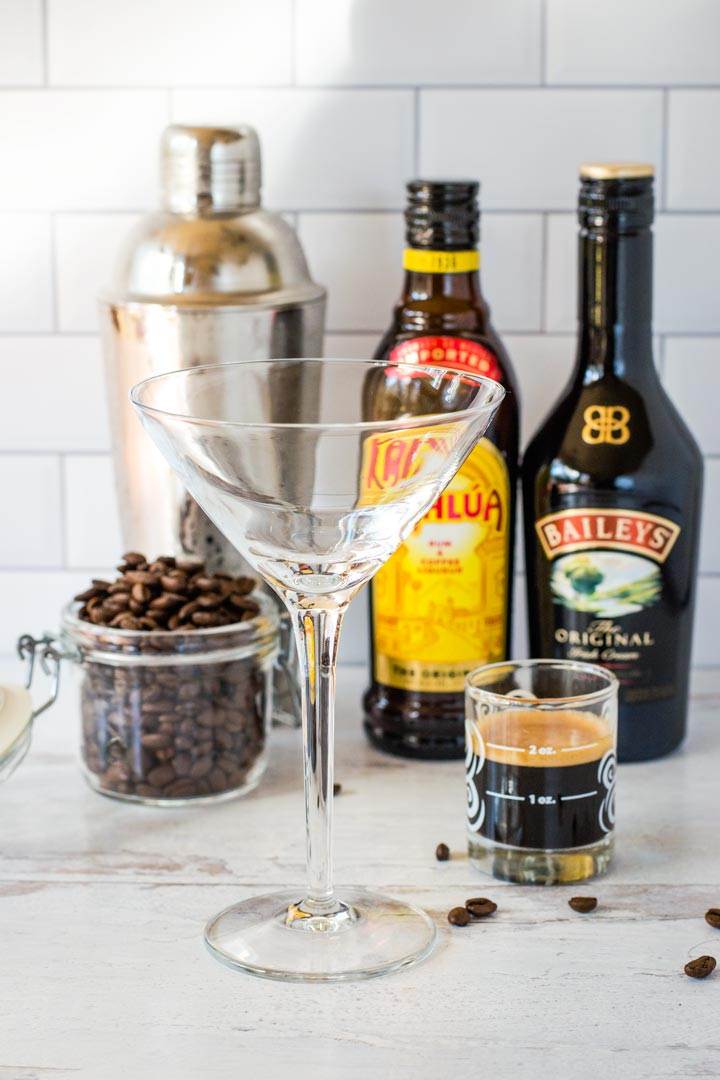 Espresso

– you have a few different options here.

If you have an espresso machine, pull a double shot of fresh espresso. You can also use Italian espresso powder (like this one). Just dissolve a teaspoon of espresso powder in 2 ounces of hot water. If you don't have espresso, you can substitute double-strength coffee or cold brew concentrate.

Baileys

– this Irish cream liqueur is what gives the drink its sweetness and creaminess.

You actually have a lot of options here—you can use any cream liqueur, but I like the original Baileys Irish Cream. They also make an almond milk Baileys which you can use for a dairy-free version. And the salted caramel or other Baileys flavors would work as well. If it's a flavor you would add to a latte, try it in your coffee cocktail!

Kahlua

– this rum and coffee liqueur originated in Mexico. It adds to the sweetness and amps up the coffee flavor.

Vodka

– the options are endless on this one.

I use plain vodka because that's what I keep stocked at home (I like Ciroc).

But you can use any flavor that goes with coffee. I would stick with an infused vodka that's not sweetened since the Baileys and Kahlua are sweet.

Cocktail shaker – for bar equipment, you'll definitely want a shaker to make your drink extra cold and a little foamy (I like

this stainless steel one

that has a built-in strainer

).

Cocktail glasses – And don't forget proper cocktail glasses for the full effect.

Martini glasses

are traditional, but if you want a glass with a higher rim you can also use these coupe glasses for cocktails—including martinis, daiquiris, and Manhattans—as well as for serving champagne.
VARIATIONS
Start with the basic recipe and you can change up your coffee cocktail to make many different variations.
Love an iced vanilla latte? Make an espresso martini with Baileys and vanilla vodka inspired by your favorite iced coffee.
Want to try an Italian coffee? Shake it up with Baileys and Frangelico to go with your Tiramisu. Made in Italy, Frangelico has hazelnut, coffee, cocoa, and vanilla that gives it a hint of Nutella flavor.
How about an island vibe? Try an espresso drink with Baileys and Tia Maria, a cold brew coffee liqueur with Jamaican rum and Madagascar vanilla. You can also make your espresso with Marley coffee (Lively Up is their dark roast).
Prefer a less sweet cocktail? Try making your own coffee-infused vodka using the cold-brew method. Just pour vodka over crushed coffee beans and let it infuse for a few days to make an unsweetened alternative to Kahlua.
Want less caffeine? You can always used decaf espresso to get the coffee flavor with less of a kick.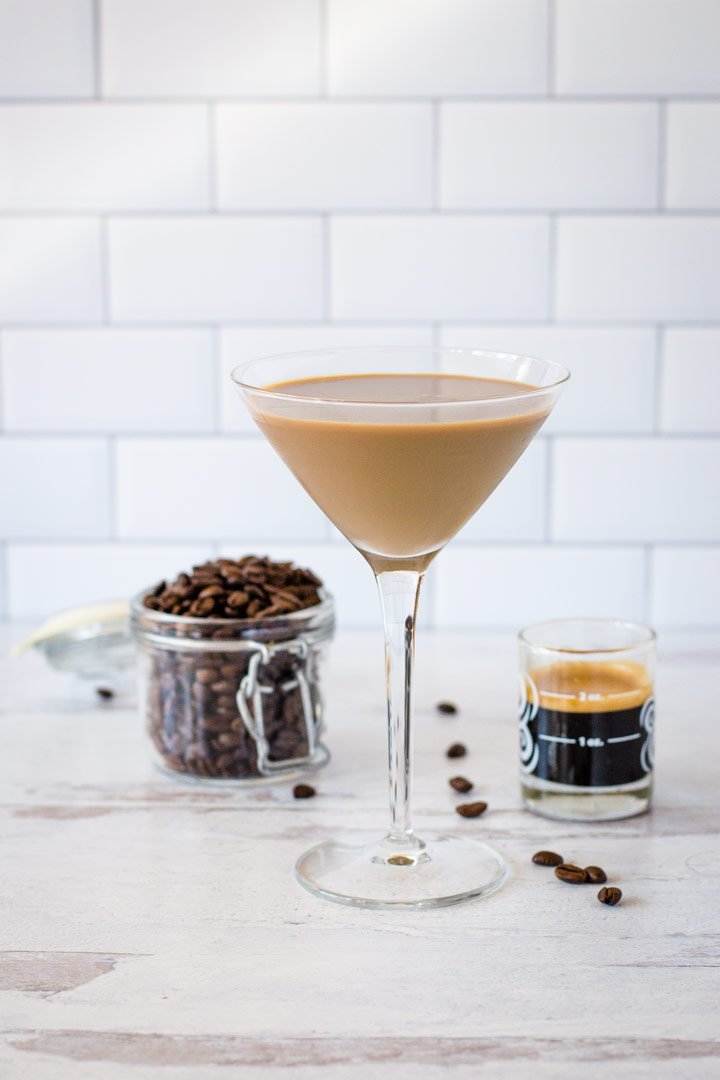 Garnish your cocktail with a few coffee beans. Or if you want to get fancy, rim the glass with a mixture of espresso powder and sugar. Just pour a little caramel onto a small plate and dip the rim of the glass in it. Then dip in a flat dish of the sugar mix for a caramel macchiato inspired rim.
However you make it, you'll love this easy Baileys espresso martini!
More fun cocktails to try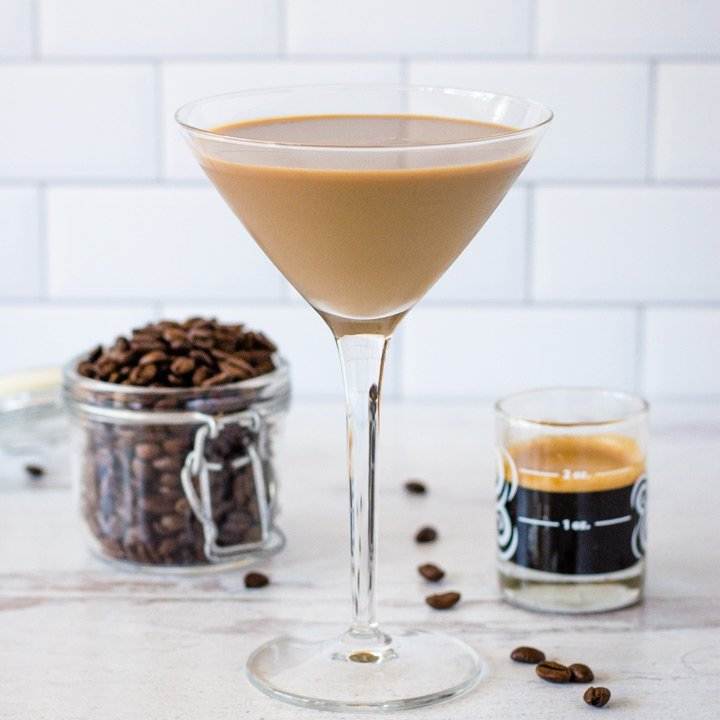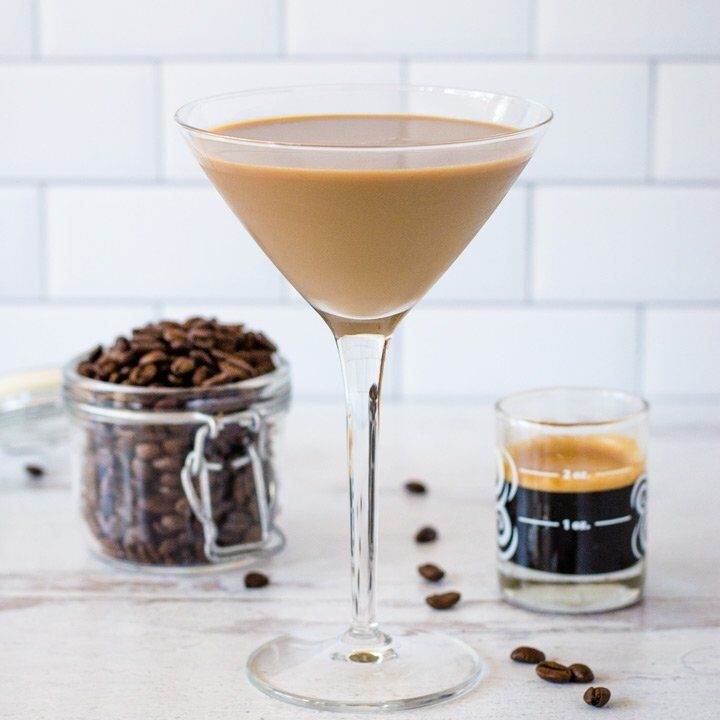 Espresso Martini With Baileys
This espresso martini made with Baileys and Kahlua is the perfect blend of sweet, creamy coffee flavor with a kick.
Ingredients
Ice cubes
1 ounce Baileys Irish Cream
1 ounce Kahlua
1 ounce vodka
2 ounces espresso
Instructions
Add ice, Baileys, Kahlua, vodka, and espresso to a cocktail shaker.
Shake until blended. Then strain into a martini glass and garnish as desired.
Recommended Products
As an Amazon Associate and member of other affiliate programs, I earn from qualifying purchases.