Try this classic white Russian with a twist – using Baileys Irish Cream liqueur with hints of chocolate and vanilla flavor that make it even more decadent.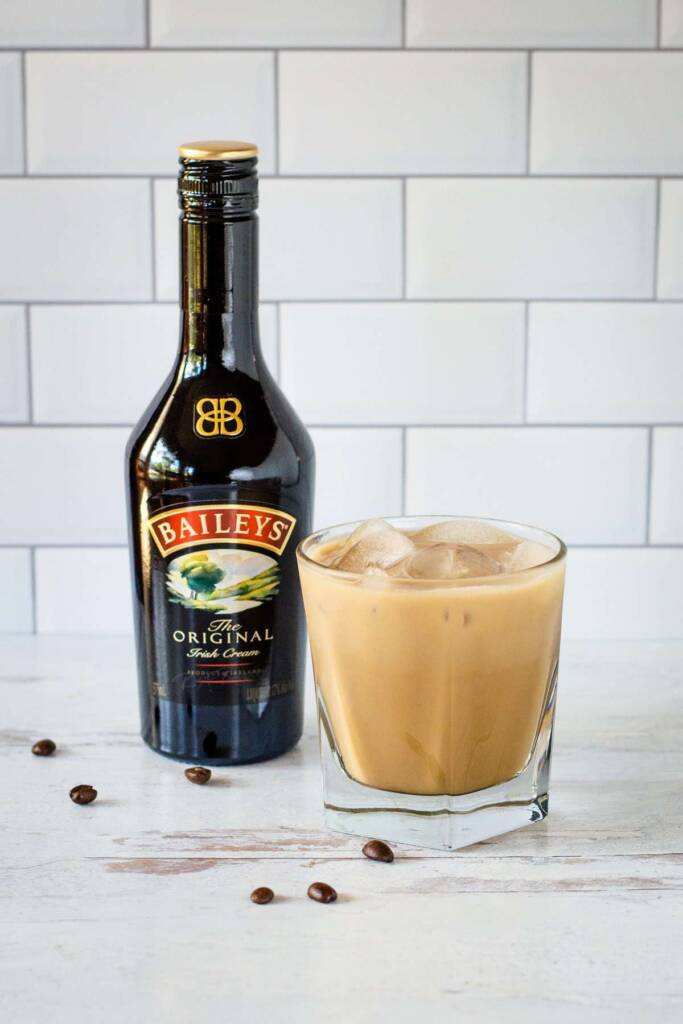 If you love a classic white Russian or Kahlua and cream, you will love this version that adds the sweet cream and hint of vanilla cocoa from Baileys Irish Cream liqueur.
Whether you remember the old school white Russian cocktail recipe or the Dude's signature drink from The Big Lebowski, you need to try this is a twist on the traditional version.
Here's what you'll need
Baileys Irish Cream – in this recipe, Baileys is the "white" in the white Russian. It takes the classic recipe up a notch by adding flavor notes of chocolate and vanilla, along with the warmth of Irish whiskey. You can use any cream liqueur, but I like the original Baileys.
Vodka – is the "Russian" part of the white Russian. You can use a classic Russian vodka like Smirnoff Red Label or your favorite vodka even if it's not from Russia. I like to use plain vodka (Ciroc) because that's what I keep stocked at home. But if you use a flavored one, stick with an infused vodka that's not sweetened since the Baileys and Kahlua are both somewhat sweet.
Kahlúa – this sweet coffee and rum liqueur is part of the classic recipe and pairs well with the cream liqueur. Coffee liqueur and vodka make the classic black Russian base to this creamy drink. You can also use Tia Maria.
Cream or milk – this is optional, but it takes down the alcohol and sweetness a touch. You can use half and half or whole milk. Cream obviously makes it more indulgent.
Ice cubes – this drink is served over ice, so you'll need ice cubes. Larger cubes will melt slowly and smaller cubes will melt more quickly and dilute the drink more over time. This set makes ice cubes in different shapes and sizes.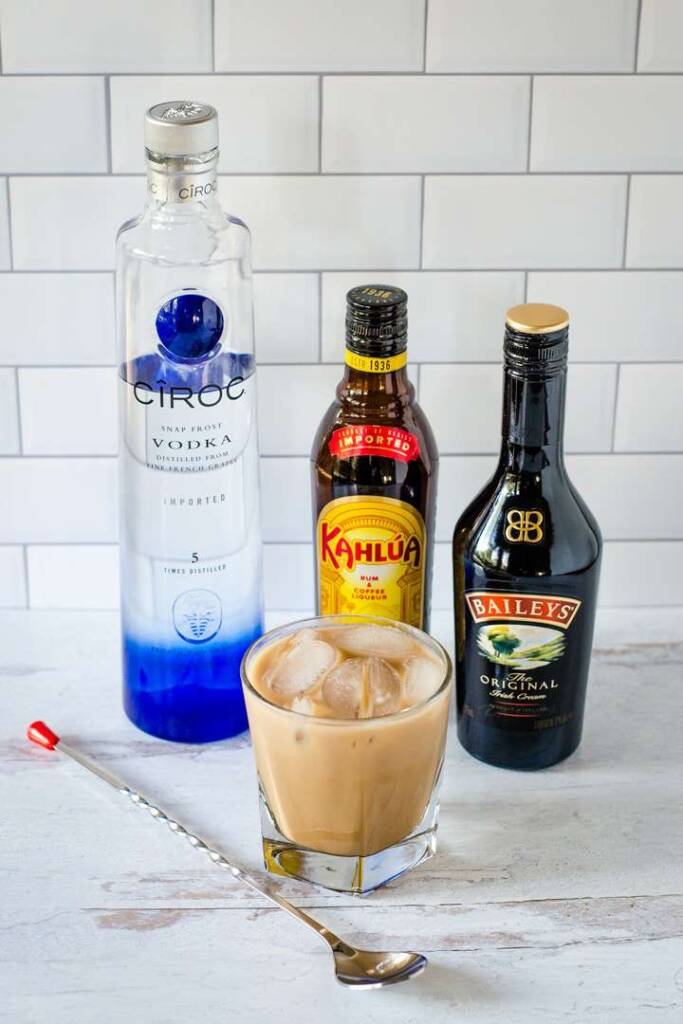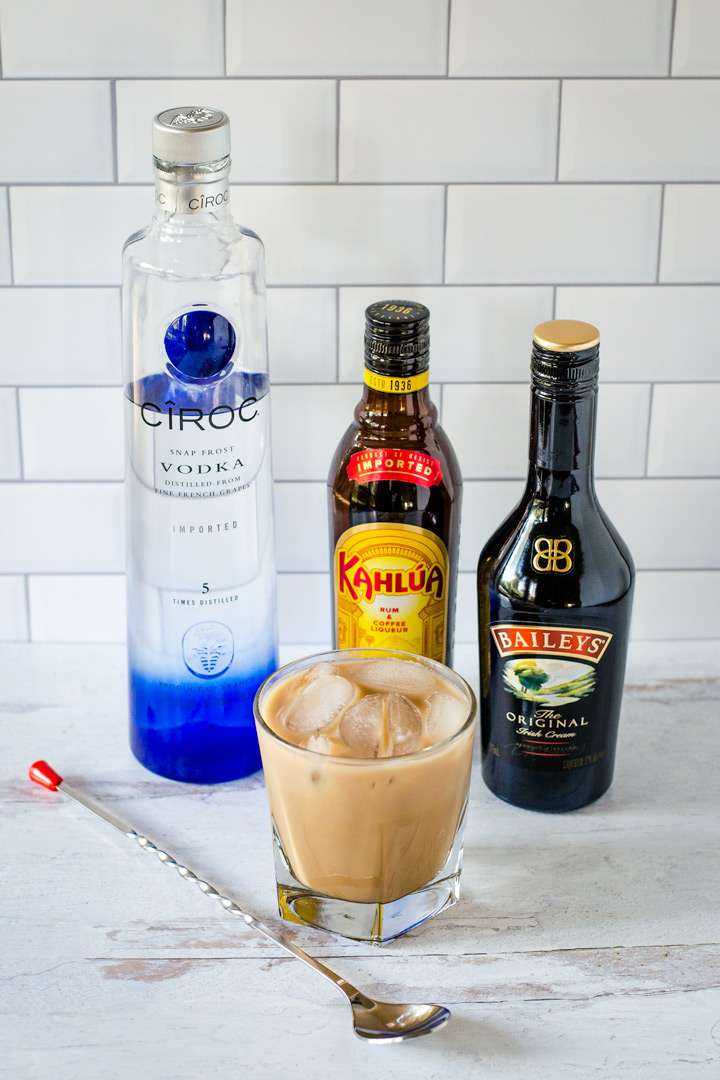 Bar equipment
On the rocks glass – a rocks or lowball glass is a short heavy glass that you would use for whisky, an old fashioned or any cocktail served over ice. It's the perfect cocktail size for this drink.
Cocktail spoon – this drink doesn't require any fancy bar equipment or a shaker. You can stir it with a regular spoon, but a long skinny cocktail spoon makes it easy to stir around the ice. Of course you can shake and strain it over ice if you prefer a frothy version.
Measuring shot glass – this is optional as well, but I find this shot glass with ounces, milliliters and tablespoons marked on it is the best for measuring cocktail ingredients.
How to make it
Pour the vodka and Kahlua over ice in a small rocks glass. Add the Baileys and cream or milk.
Stir gently until combined.
Garnish if desired before serving.
This indulgent Baileys white Russian cocktail really doesn't need anything added, but if you wan to dress it up here are a few ideas.
Garnish with a few whole coffee beans or a maraschino cherry.
Rim the glass with a mixture of espresso powder and sugar before making the drink.
Drizzle the inside of the glass with chocolate syrup or caramel syrup before adding the ice and ingredients.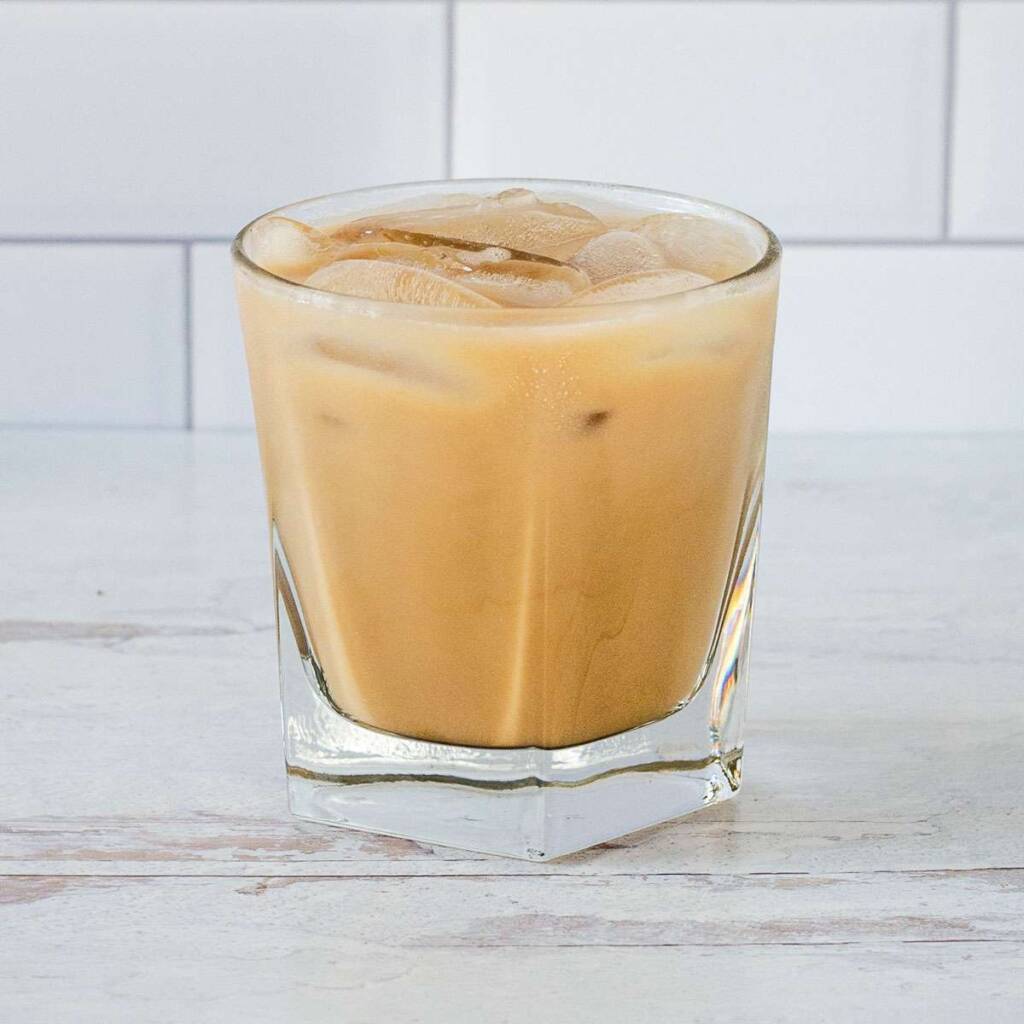 Variations
Want a less sweet version? Use an unsweetened coffee infused rum or vodka as a substitute for Kahlua.
Want more coffee flavor? Use Baileys Espresso Creme instead of the original version.
How about a caramel Baileys white Russian? Use Baileys Salted Caramel and caramel vodka. Drizzle caramel sauce inside the glass and use it to rim the glass with sea salt.
Or a seasonal version? Use Baileys Pumpkin Spice for a great cocktail that's inspired by your favorite pumpkin spice latte.
Prefer less alcohol? Substitute cold brew coffee, strong brewed coffee or a shot of espresso for all or part of Kahlua. Reduce the vodka or add more cream.
Want a stronger version? Add an extra shot of vodka. This brings it closer to the traditional 2:1 ratio of vodka to coffee liqueur for a real punch.
Need to make it dairy free? Use Baileys Almande Almondmilk liqueur, and straight almond milk or coconut milk.
However you make it, you will love this delicious spin on the classic white Russian! It's perfect for dessert, Christmas holidays or any time you want a sweet creamy cocktail.
More creamy and delicious cocktail recipes to try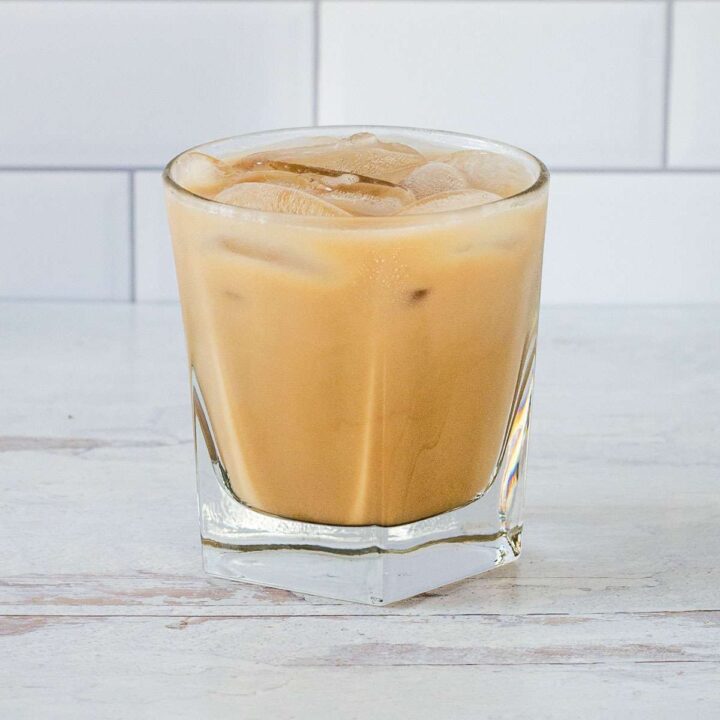 Baileys White Russian Recipe
Try this classic white Russian with a twist - using Irish cream liqueur to make it even more decadent.
Ingredients
ice cubes
1 ounce vodka
1 ounce Kahlua
1 ounce Baileys Irish Cream liqueur
1 ounce half and half or whole milk, optional to taste
Instructions
Fill an on the rocks glass with ice. Pour in vodka, Kahlua, Baileys and cream or milk if using.
Stir with a cocktail spoon until combined.
Notes
If you'd like to add a garnish, rim the glass with a mixture of sugar and espresso powder.
Recommended Products
As an Amazon Associate and member of other affiliate programs, I earn from qualifying purchases.