The little coastal town of Folly Beach is a surfer's paradise and a beach lover's dream. Discover Folly Beach, South Carolina's unique charm and fall in love with this laid-back island.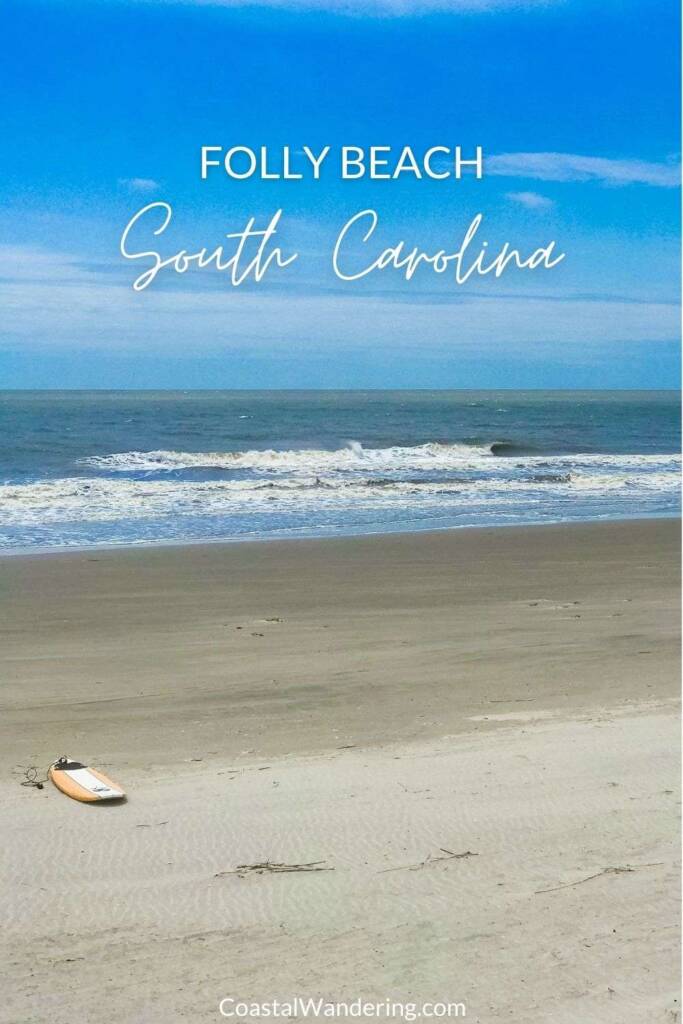 Just a short drive from historic Charleston, South Carolina, Folly Beach is one of the most beloved vacation spots in the Lowcountry, thanks to its relaxed coastal vibe, quaint and colorful shopping and dining district, and of course its East Coast surfing mecca, "The Washout." Folly offers something for everyone and is the perfect home base for a Charleston-area vacation.
Folly Beach is considered one of America's last true beach towns. This charming barrier island is located just south of Sullivan's Island and Isle of Palms in Charleston County is known as the Edge of America. It's minutes from the historic city and is the closest beach to downtown Charleston.
Whether you spend your days at Folly with toes planted firmly in the sand or choose to pack your vacation with plenty of activity, you will no doubt fall in love with this popular South Carolina beach destination.
Planning a trip to Folly Beach? You'll find the best available hotels and vacation rentals here.
Beaches
Folly has six miles of gorgeous wide beaches, and they're easily accessible even if you're not staying on the beach.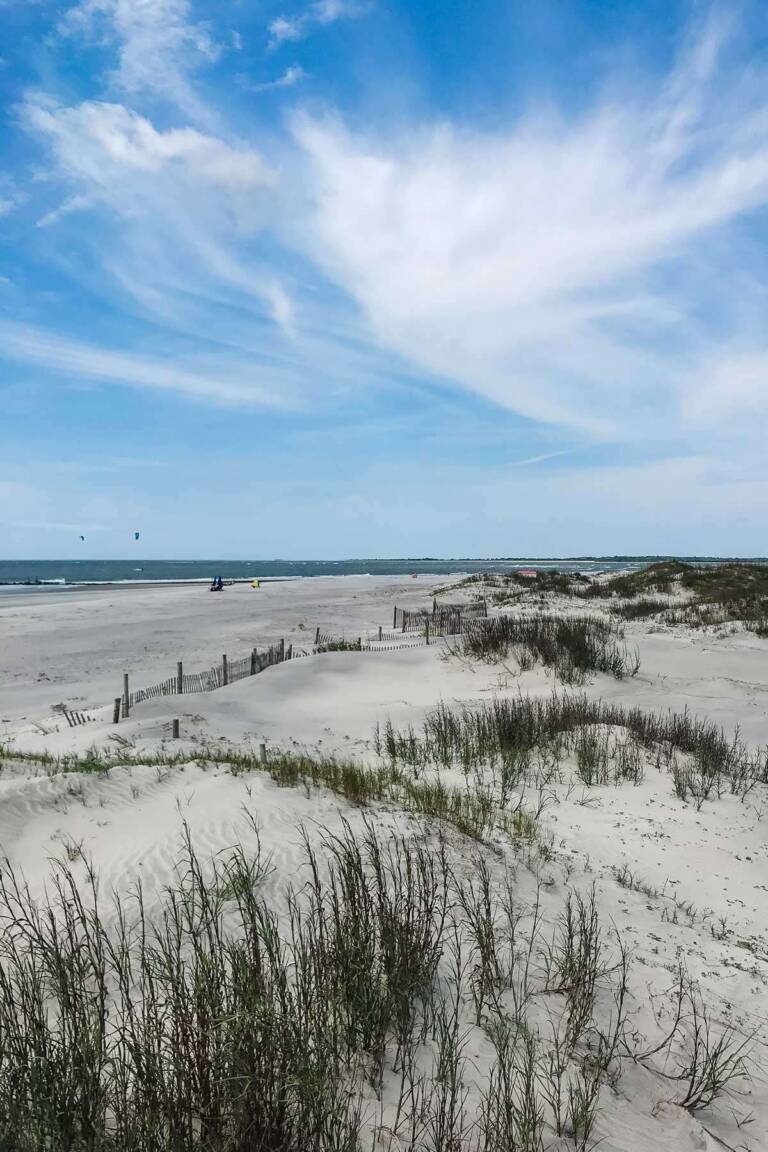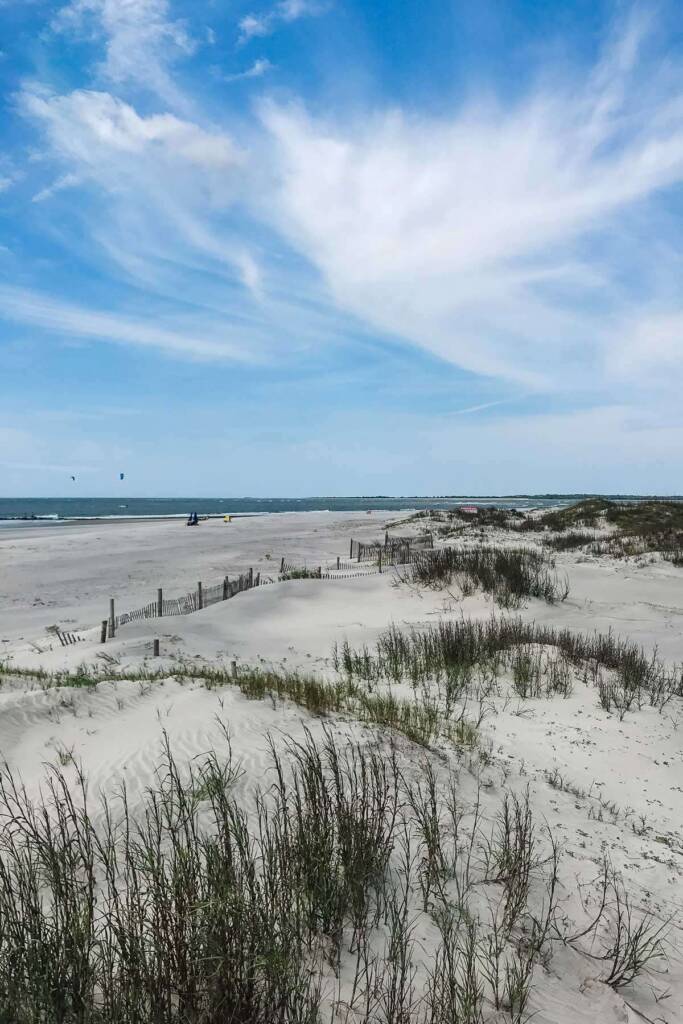 Public Beach Access: There are 49 access points you can use to get on the beach! There's one just about every block along the Atlantic side of the island. Several beach accesses have paid parking lots next to the walkover and a few of them have bathrooms and showers.
Folly Beach County Park: Open daily from 8 a.m. to sunset, this park offers picnic tables, outdoor showers, a snack bar, chair and umbrella rentals, lifeguards, and a front row seat to beautiful Atlantic Ocean views.
Folly Beach Fishing Pier: One of the most notable landmarks, the Folly Beach Pier has a restaurant, observation deck, gift shop, and tackle shop on site. Take an early morning walk for breathtaking views of the pier at sunrise. (Pier reconstruction is scheduled to be completed in Spring 2023.)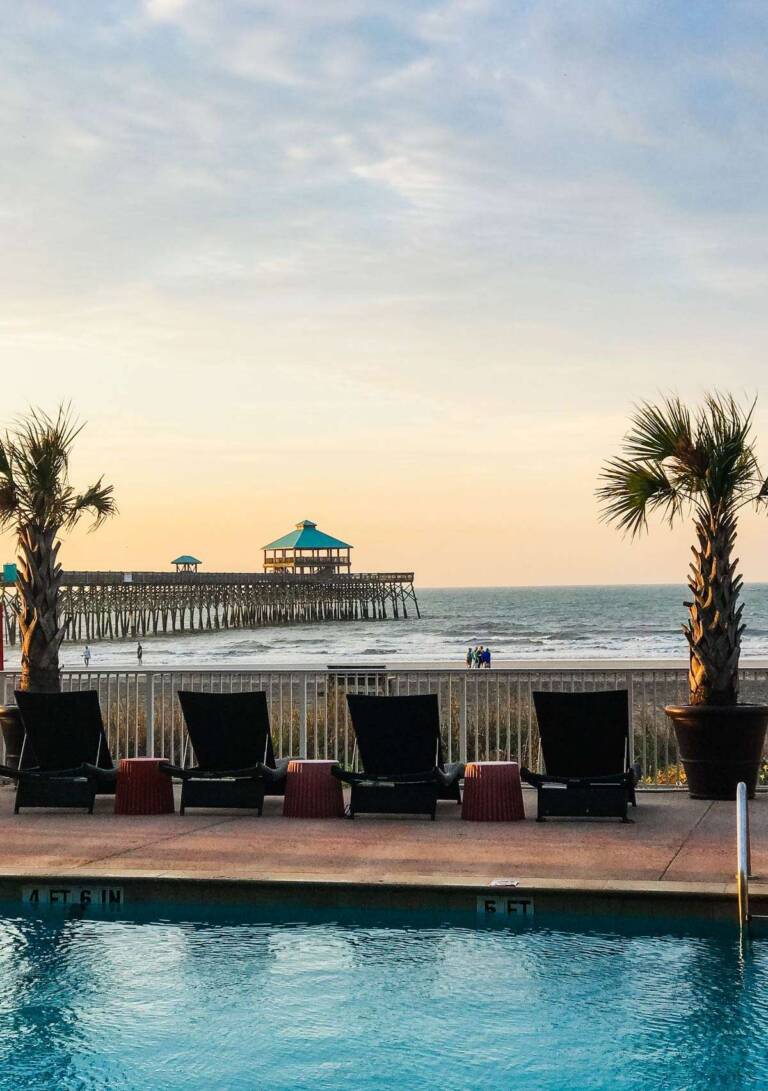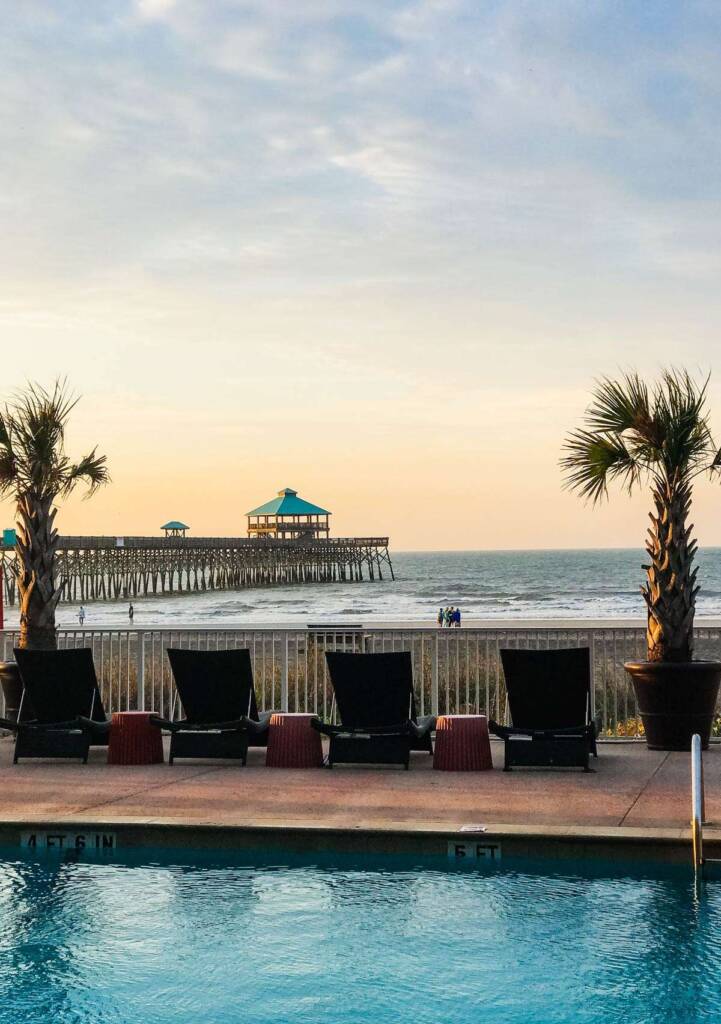 Parks and Attractions
James Island County Park: Boasting a campground with 124 campsites and 10 cottages and a seasonal waterpark, running trails, disc golf, and more, James Island County Park is located less than 10 miles from Folly.
Folly River Park: Located just off of Center Street, Folly River Park has a dock for fishing and crabbing, a covered stage area, and beautiful shaded lawns perfect for a family picnic.
Morris Island Lighthouse: This treasured historic landmark is the tallest lighthouse in South Carolina and can be seen just north of Folly Beach, at the entrance to the Charleston Harbor.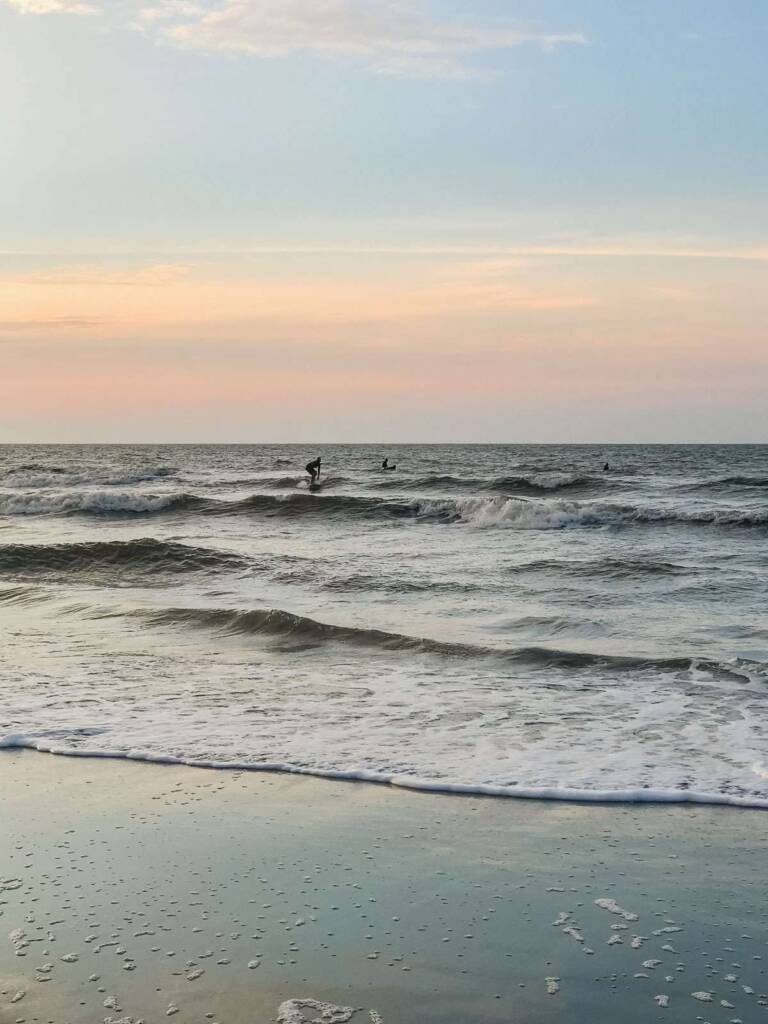 Water Activities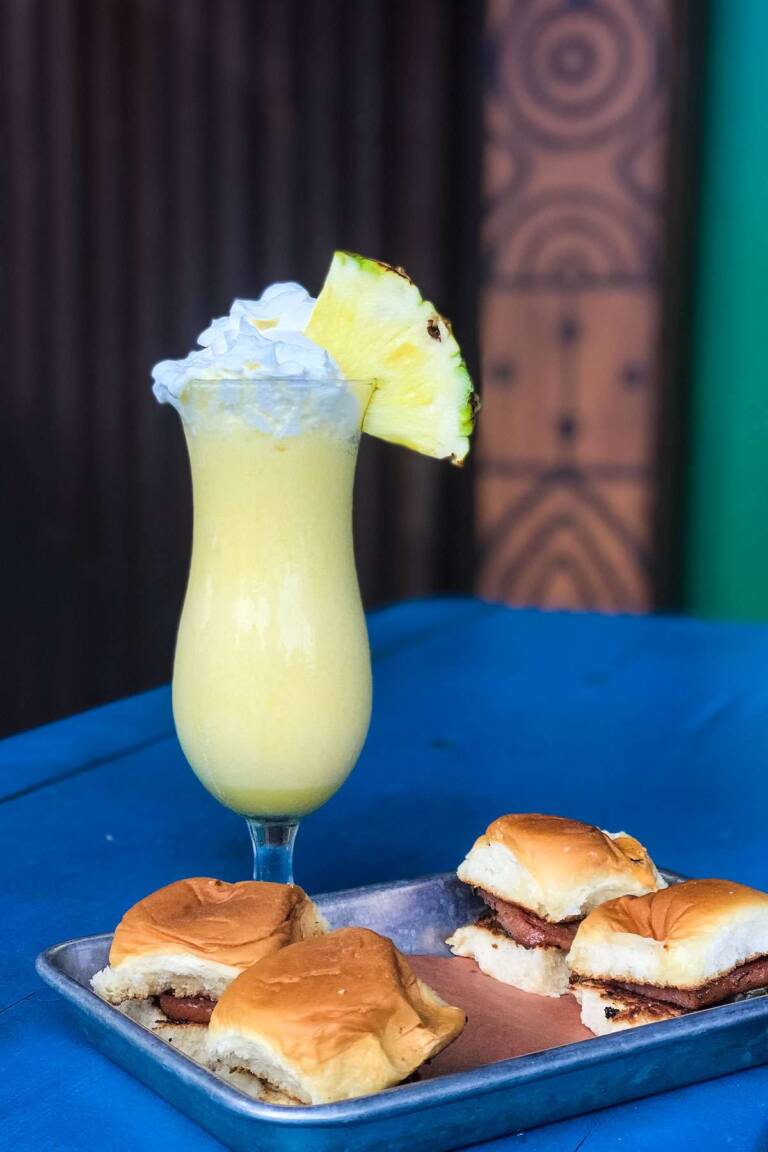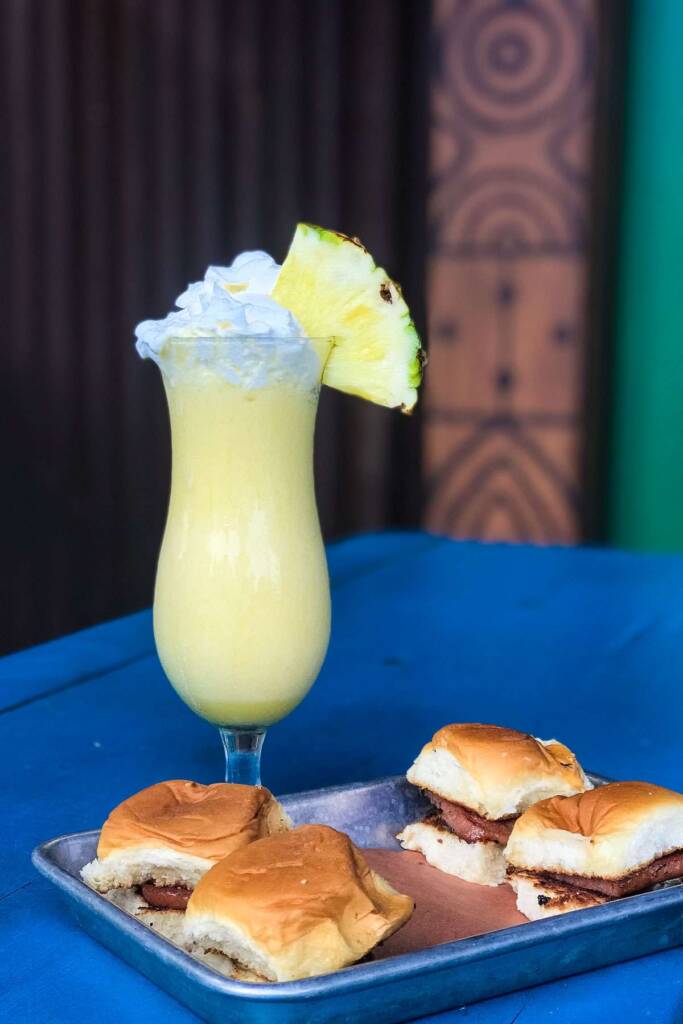 Dining and Shopping
There are so many great restaurants in Folly Beach, here are a few standouts:
Taco Boy: Taco Boy is the place to go for Mexican-inspired fish tacos and a fabulous Margarita (try the Skinny Casa). The location in Folly is where it started, but they now have restaurants in downtown Charleston and Summerville as well.
Lost Dog Cafe: Locals and visitors alike flock to Lost Dog Café for its mouthwatering breakfasts, and early birds delight in its 6:30 a.m. opening time. Lost Dog also offers a wide range of tasty and affordable lunch options, from quesadillas and salads to burgers and BLTs.
Rita's Seaside Grille: This eclectic surfing themed restaurant is just across the street from the beach and the Pier. They open at 8 a.m. with an all-day menu. Stop in for breakfast before you head to the beach or go for lunch or dinner. You can get everything from a seafood platter to Halls Filet Mignon (Rita's is part of the Halls and High Cotton restarant group).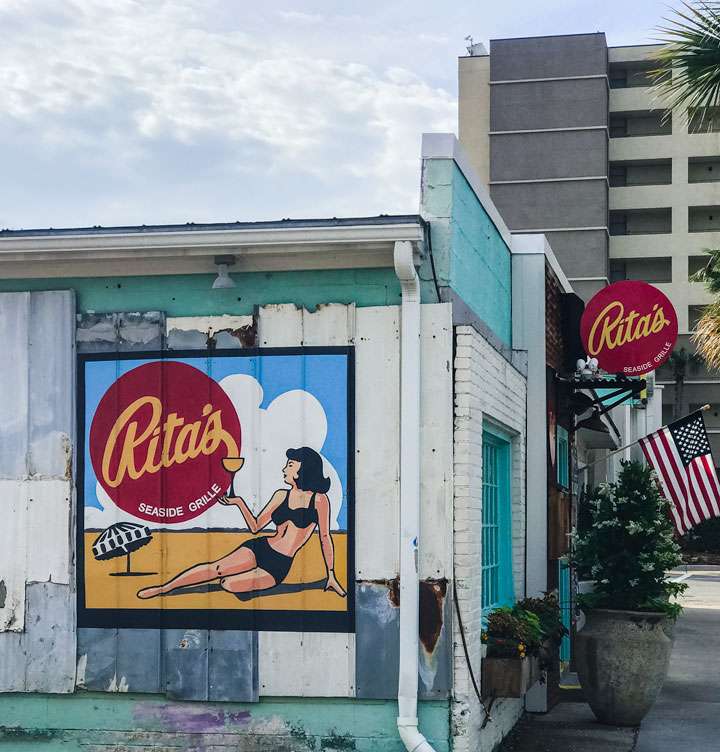 BLU Beach Bar and Grill: Elegant oceanfront dining is the hallmark of BLU, located within the Tides Hotel. BLU is the perfect place to celebrate a special occasion, and reservations are recommended.
Chico Feo: One of Folly's favorite off-the-beaten-path spot for tacos, ramen, and sandwiches, Chico Feo is a quirky watering hole with live music and a casual atmosphere, along with plenty of outdoor seating.
Wiki Wiki Sandbar's laid-back Hawaiian surfer vibe and great food made it one of our favorite places to eat in Folly Beach. It's been replaced by The Bounty Bar, little sister to Charleston's famed The Royal American.
Bert's Market has everything you need to stock up on for your stay. And visitors can pick up delicious produce and products from local farmers and artisans every Monday evening at the Folly Beach Farmers Market.
Don't miss McKevlin's, one of the many surf shops along Central Avenue. Folly is known for its waves, and the surf shops cater to beginners and experienced surfers.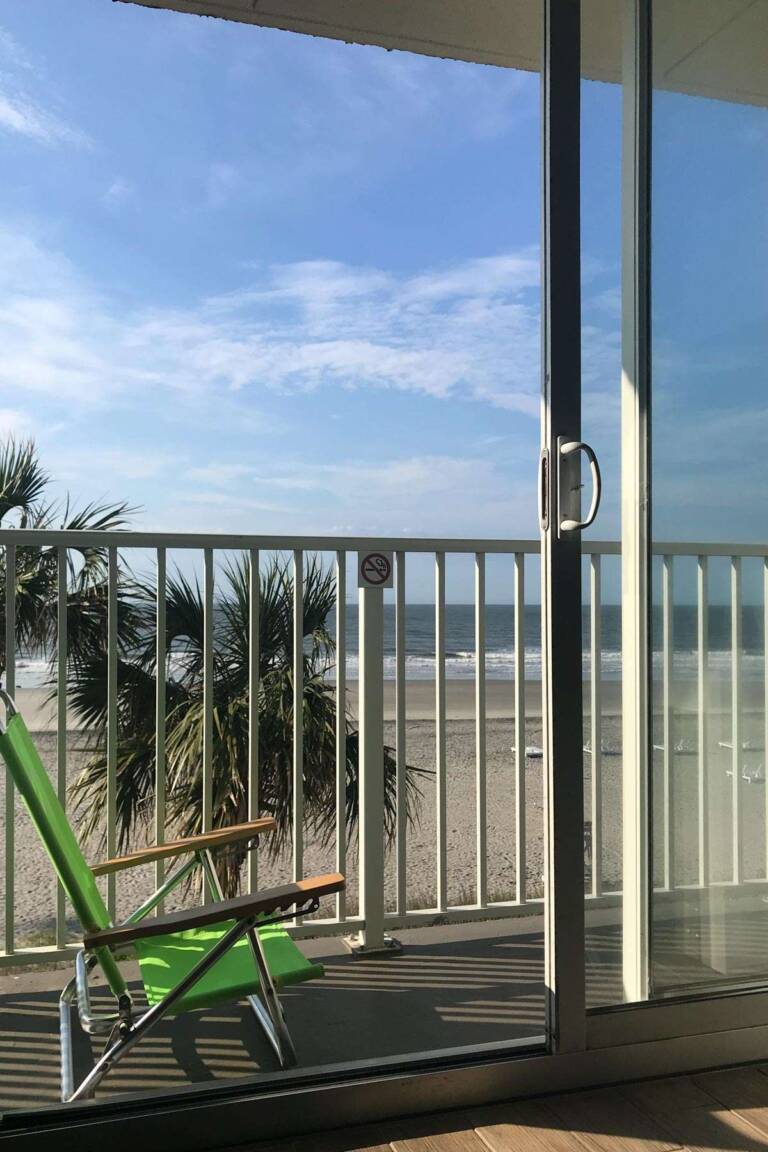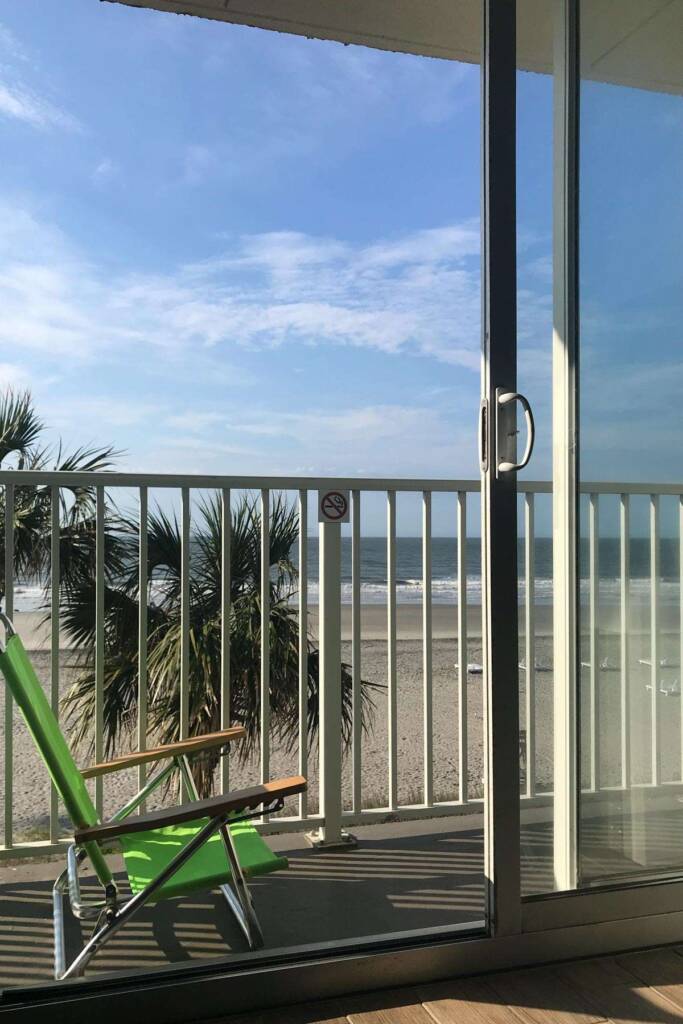 Where to Stay
Tides Folly Beach: We loved staying right on the beach and having a balcony overlooking the pool, beach and pier. I was a little concerned after reading the reviews about the size of the Juliette balcony, but it was large enough for my beach chair. The hotel has a great restaurant and beach bar. And you can't beat the location at the end of Center Street. You can park your car in the parking lot and walk to the restaurants and shops in town.
Rent a beach house: Since Tides is really the only hotel option if you want to be beachside, you may want to rent a house or condo. VRBO has several oceanfront listings in Folly Beach.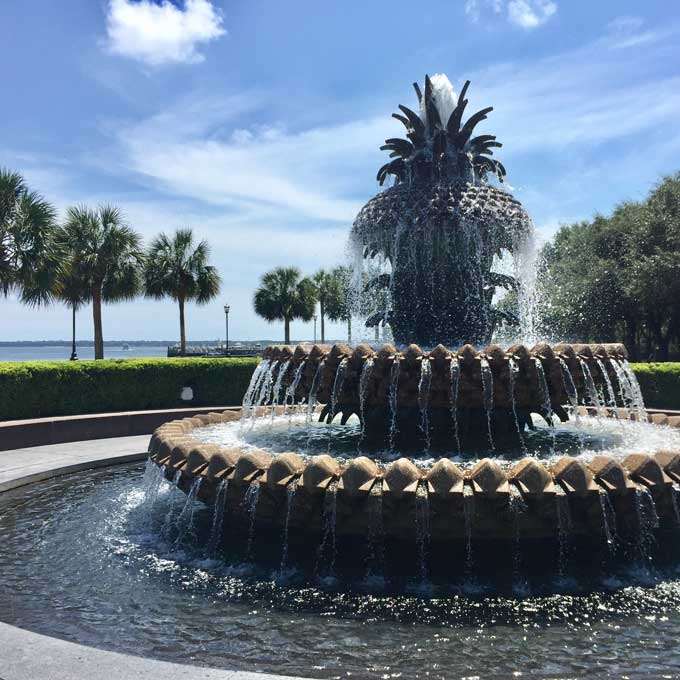 Historic Downtown Charleston
Charleston Museum: Known as America's First Museum, this is the perfect place to start exploring the Holy City, which is a short 20-minute drive from Folly Beach. The museum is a great jumping-off point for a full day of fun in Charleston's world-famous historic district.
South Carolina Aquarium: One of the most popular destinations for kids visiting Charleston, the South Carolina Aquarium delights visitors of all ages with more than 5,000 animals and thrilling exhibits built to replicate the various natural habitats of the Palmetto State.
Charleston Carriage Works: No trip to the South Carolina Lowcountry is complete without a carriage tour. Depart from the city market with a licensed tour guide and experience an hour-long tour steeped in history and as well as fun local anecdotes and customs; private tours are also available, and tickets should be booked in advance.
Golf Courses
Charleston Municipal Golf Course: Book tee times online to play "The Muni," just 20 minutes from Folly Beach. This popular local course is an easy and affordable choice for a round of golf while spending a vacation at Folly Beach.
The Ocean Course at Kiawah Island: One of the most challenging (and stunning) courses in the country, the Ocean Course at Kiawah is a golfer's dream, located an hour's drive from Folly Beach.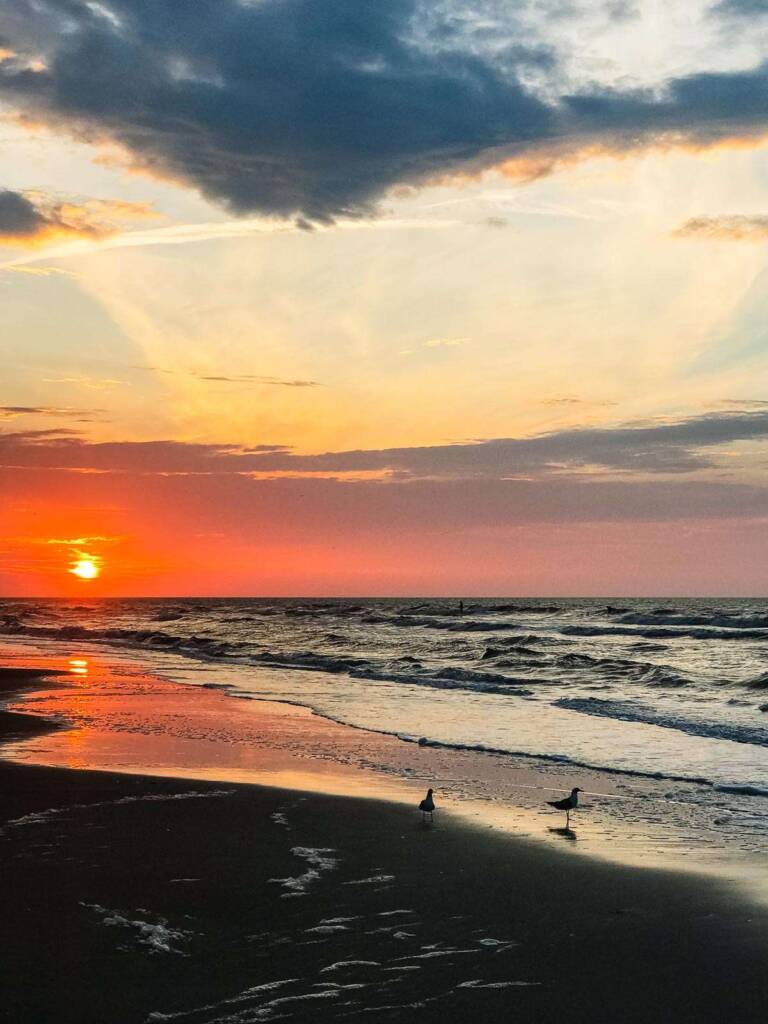 Festivals and Events
Taste of Folly: For winter beach visitors and foodies, Taste of Folly is a favorite annual event in January. Along with the food vendors, there are also live musicians, arts and crafts, cooking demonstrations, and more.
Folly Beach Wahine Classic: For two decades, the Wahine Classic has offered local and regional female surfers a chance to compete while giving spectators a thrilling look at skilled surfers in action. The two-day event includes pro divisions as well as bodyboard and SUP divisions.
Spoleto Festival USA: Each year, the city of Charleston hosts performers from all across the globe in a highly acclaimed festival that showcases the world's best performance art. Over 17 days and in venues all across the city, festivalgoers enjoy world-class operas, ballets, and more.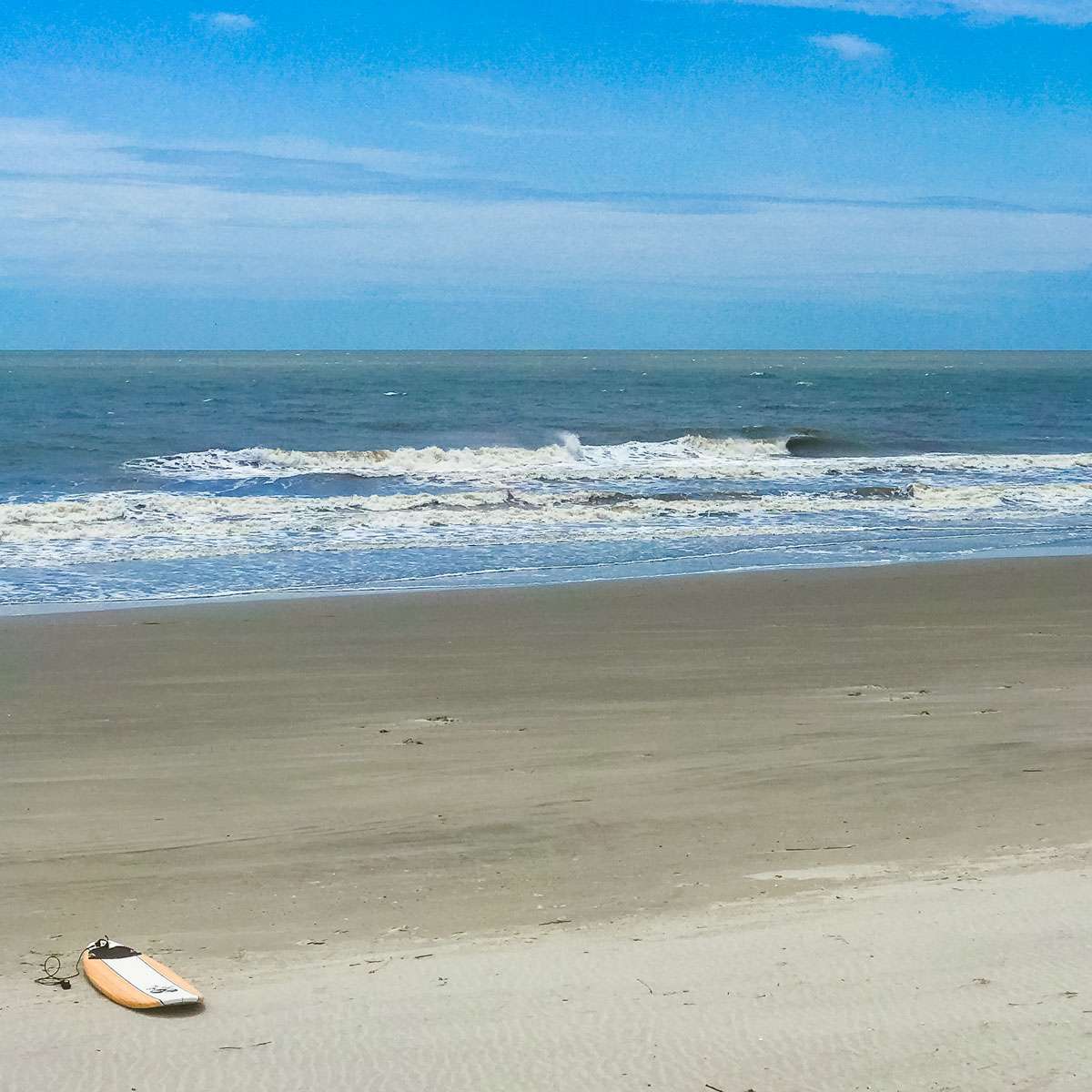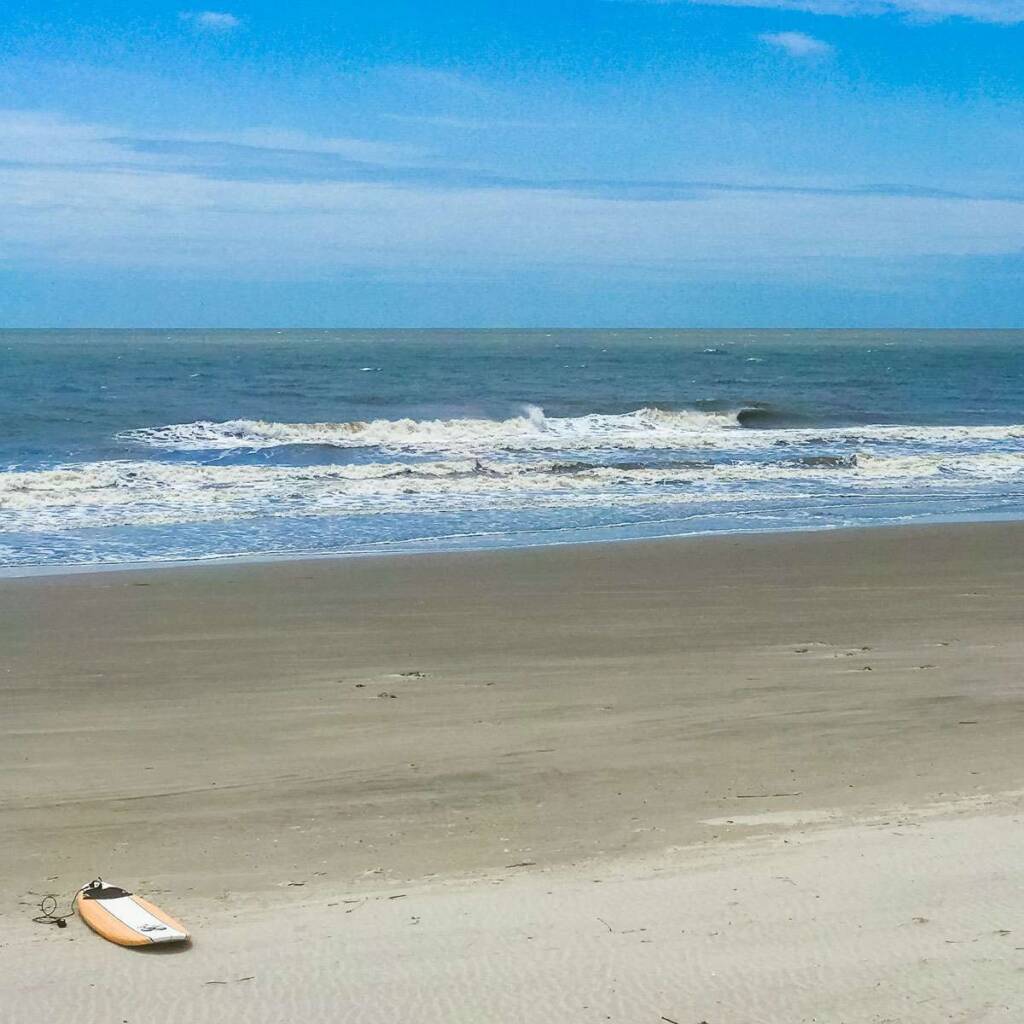 What To Know Before You Go
The climate is warm and temperate in Folly Beach and experiences a lot of rainfall during the year, even during their driest month. So, before scheduling your beach fun, be sure to take a quick look at the weather so you know what to expect.
This quintessential Southern beach town has something for everyone. Whether you are a week-long visitor or planning a day trip, there is always something to do at Folly Beach.