Need some ideas for things to do on Hilton Head Island? We've got 'em. Check out this list of 50 fun things to do on Hilton Head Island, including beaches, water sports, golf, shopping, dining and more.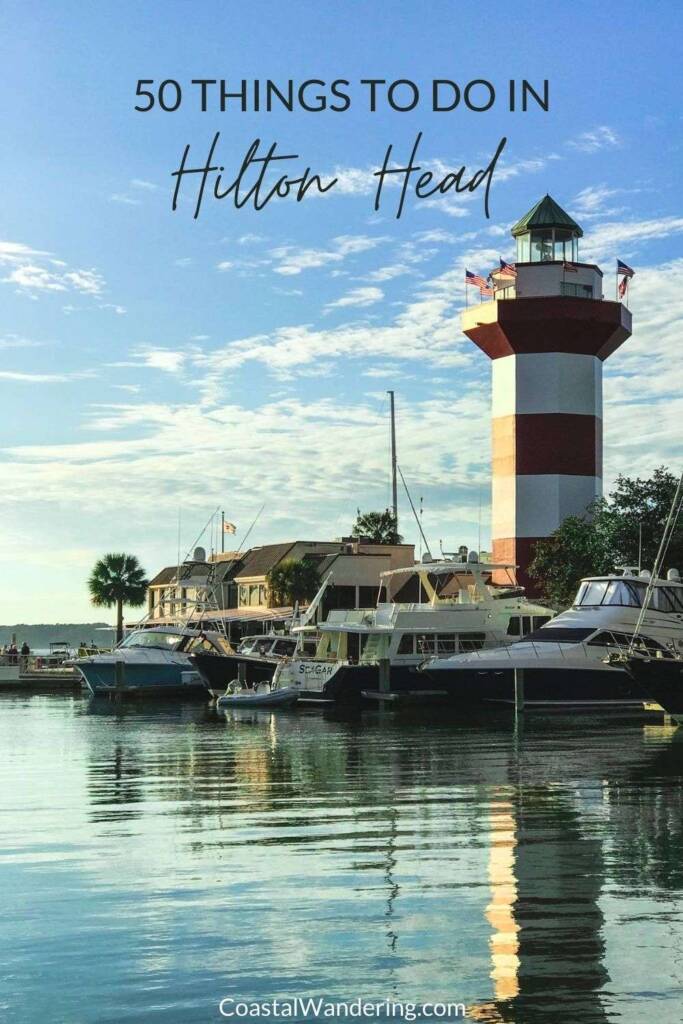 Hilton Head Island, on South Carolina's coast and a short distance from Savannah, Georgia, draws more than two million visitors per year. And they don't just come for the beaches (though the beaches are magnificent!) − they come for the wide variety of attractions that make Hilton Head the ideal spot for a fun-filled family vacation.
Whether you want to enjoy lazy days with your toes in the sand or experience action-packed adventures on the water, this coastal destination has something for everyone.
Jump to:
Read on to learn more about our favorite places to visit in Hilton Head, from shops and museums to parks and golf courses and everything in between.
Beaches and Parks
While many island visitors frequent the beaches at their resorts, hotels or rental homes, the island also boasts a number of wonderful public beaches and easily accessible parks, as well as abundant areas for outdoor recreation.
Coligny Beach Park: Free parking, outdoor showers, changing rooms, and seasonal beach rentals make this a favorite park for tourist visiting to the island. Lifeguards are on duty here in the busier seasons, and a convenient restroom on site makes this spot especially good for families with young children. As an added bonus, plenty of shops and restaurants are just a stone's throw from the park in the Coligny Plaza Shopping Area.
Folly Field Beach: This mid-island beach will generally be a little less crowded than Coligny, but you will need to pay for parking here in metered spots if you come by car. A boardwalk and beach matting makes it easy to get your gear out to the beach and set up for a day of swimming and sunning. Outdoor showers and restrooms are located onsite as well.
Driessen Beach Park: This park is ideal for larger family gatherings and reunions, thanks to a covered picnic pavilion, grill, and playground on site. Metered or permit parking is available, along with a boardwalk and beach matting. During peak seasons, there are also beach rentals and lifeguards available. The mid-island park is accessible from William Hilton Parkway at the end of Bradley Beach Road.
Burkes Beach: If you want to take a quick stroll, check out the stretch of Hilton Head coastline at Burkes Beach. It is a less crowded beach area you can visit alone or with friends. There is limited parking, but Chaplin Community Park is just down the road and has plenty of parking available there. The park also has basketball and tennis courts, a playground, and a dog park.
Shelter Cove Community Park: Opened in 2015, this beautiful park is a favorite place for families to gather for live music and other performances, movies, fireworks, or an evening stroll along the water. Little ones love the playground, and there is also a picnic pavilion and an observation deck.
Hilton Head Island Bike Trails: For those who prefer exploring on two wheels rather than four, Hilton Head's bike trails are a growing priority for the Greater Island Council, with plans underway for bicycle tours as part of the island's future. As of now, the island has six miles of bike lanes and 117 miles of shared-use pathways, so there are plenty of ways to explore by bicycle, with more to come.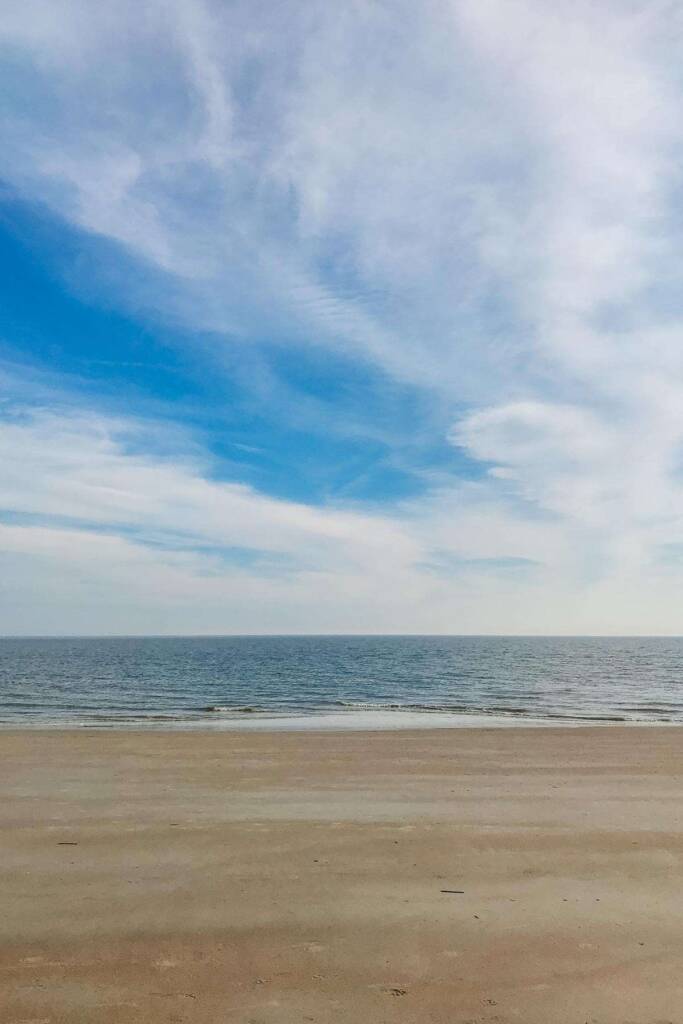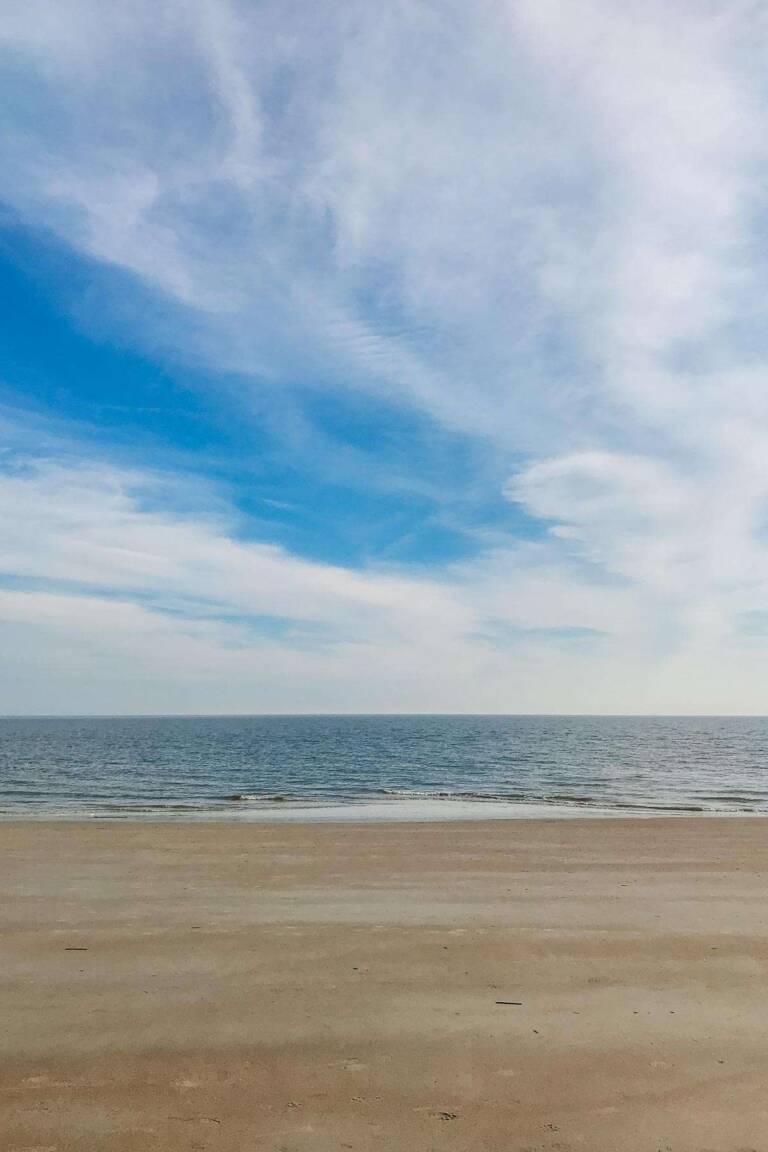 Activities on the Water
Even though the island boasts plenty of places to shop, dine, play tennis and golf, the best vacation days are usually spent on the water. Hilton Head visitors have plenty to choose from when it comes to ways to get out and explore the beautiful coastline.
Hilton Head Dolphin Tour: A favorite family activity for Hilton Head vacations, dolphin tours are a "must do" for your list while visiting the area. Tours can last between 1 ½ to 4 hours, and you can also book private boats; this is a great way to see the majestic dolphins and some of the most iconic island landmarks from the water. They also pick up passengers at four different locations around Hilton Head and Bluffton, making it easy to schedule a dolphin cruise convenient to your accommodations.
Live Oac Outdoor Adventure Company: Billing themselves as "Hilton Head's Adventure Professionals," the Live Oac team lives up to their claim! They offer all types of water sports, fishing, and eco boat tours to give you a thrilling day on the water. The Lil' Anglers charter is a great way to get the younger members of your party fishing, and the Dolphin Tubing charter is a true favorite for thrillseekers.
Mermaid of Hilton Head Boat Tour: This company makes kids' dreams come true with personalized experiences allowing them to "turn into a mermaid" and have their own beachside photo shoot. The Mermaid Encounter tour is based on the children's book The Mermaid's Friends and includes 75 minutes on the water along with a "real-life" mermaid sighting. The Turn into a Mermaid photoshoot includes a professional photographer and a beautiful sunset for a memory that will last a lifetime!
Captain Hook Party Fishing Boat: This massive boat can accommodate numerous fishing groups, with a comfortable enclosed cabin and a galley serving refreshments. This is a great (and affordable) fishing charter for beginners. Plus, if anyone in your group is not interested in throwing a line, they can always enjoy sunbathing on the 70-foot boat's upper deck! The boat leaves from the marina at Shelter Cove Harbour.
Native Son Adventures: The offerings from Native Son Adventures include outdoor excursions to suit every interest, with fishing charters for the anglers in your group, a tiki boat reggae cruise for those who'd rather sip cocktails, and even private surf lessons for those who want to tackle the waves. They also offer customizable excursions to fit your interests, all led by a Hilton Head native who loves to show visitors the wonders of his island paradise.
Outcast Sport Fishing: For serious sportfishing, Outcast offers top-notch charters for parties of five on a private boat. Contact Outcast to book your tour in advance, and note that payment is by check or cash only. Guests on these charters end up with bragging rights about some pretty thrilling catches, from cobia and redfish to monster sharks.
Saltmarsh Paddle Tours: Standup paddleboarding (SUP) is now one of the most popular outdoor activities in the South Carolina Lowcountry, and Salt Marsh Paddle Tours has the gear and expertise you need to give it a try! In addition to SUP tours, they also offer kayak tours, and both are great ways to enjoy and explore all of the natural beauty of Hilton Head Island.
Rowing and Sailing Center at Squire Pope Community Park: Kayak rentals and paddleboard tours are located at this island center as well, with a picnic pavilion, playground, and restrooms on site, making it a great place to spend an afternoon. A fixed pier and a floating dock provide the perfect spot to launch into Hilton Head's beautiful waters for a true coastal adventure.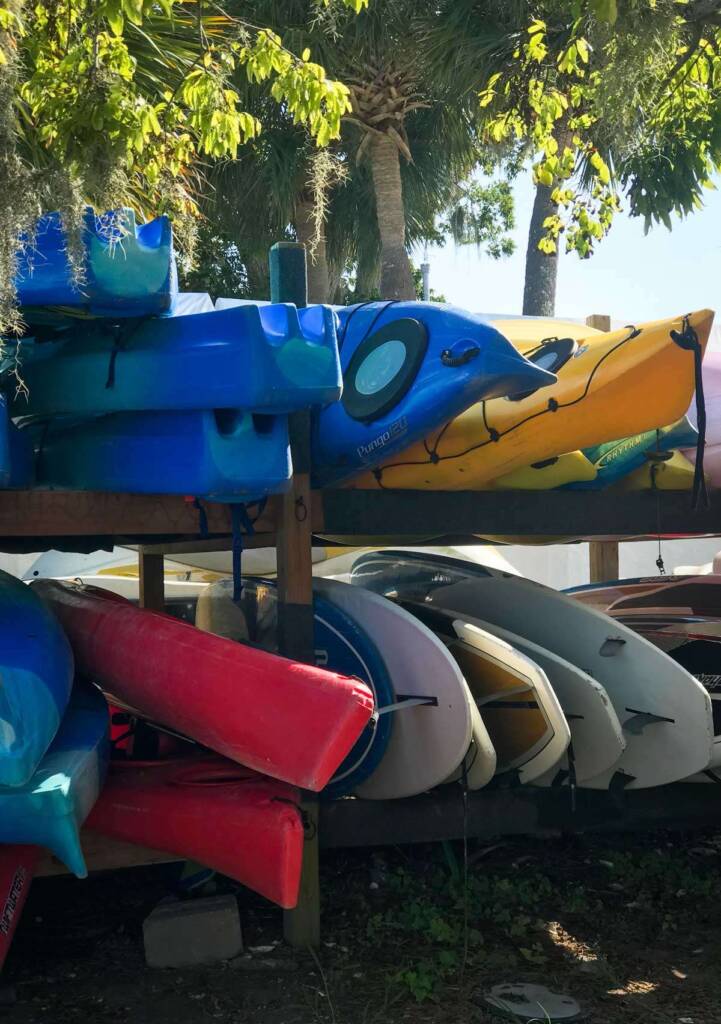 Museums and Attractions
Rainy afternoon during your beach vacation? Sunburn taking you away from the sand? That's no problem at all on Hilton Head Island, thanks to a wide variety of popular museums, tourist attractions, and other fun things to do.
There is plenty to do on beautiful Hilton Head Island after you have had your fill of the sun and the surf, with world-class museums and historic sites just a stone's throw away.
Coastal Discovery Museum: This 68-acre property at Honey Horn offers an unmatched experience when it comes to showcasing the island's history, culture, and natural environment. In addition to its permanent exhibits, Coastal Discovery Museum also hosts an annual art market, a weekly farmers market, and many other special events throughout the year. Online reservations are recommended for many of the events and tours offered by the museum as they book quickly.
Harbour Town Lighthouse: The lighthouse is Hilton Head's most recognizable landmark, and an admission fee grants you access to climb the lighthouse, view a Coast Guard Exhibit, and learn about maritime history on each of its levels. The lighthouse gift shop is also a favorite for island and lighthouse souvenirs.
Historic Mitchelville Freedom Park: For history lovers, Mitchelville Freedom Park is one of the most compelling educational sites on the island. Once home to the first self-governed town of formerly enslaved people in the United States, the park now has interactive exhibits and tours that bring the past alive in an intersection of history, culture, and nature at the northern end of Hilton Head Island. The park is open daily from 6 to 9 pm, and visitors are encouraged to bring their own picnics to enjoy on the property.
Sea Pines Forest Preserve: This protected wildlife habitat is one of the best places to explore all of the natural wonders of the South Carolina Lowcountry. See alligators and other wildlife on a guided boat tour. Enjoy the horseback riding paths, boardwalks over wetlands, and fishing docks for the guests at Sea Pines Resort. A fishing permit is required, and swimming is not permitted in the reserve.
Sea Pines Shell Ring: Within the Sea Pines Forest Preserve is one of the island's oldest archeological sites. This circular shell deposit dates back almost 4,000 years and is thought to be the site of Native American feasts and gatherings.
Pinckney Island National Wildlife Refuge: Located less than a mile west of Hilton Head, this national wildlife refuge offers guided interpretive programs, permitted saltwater fishing year-round, and an annual one-day hunt for white-tailed deer each November. Once you park, you can explore the refuge by foot or by bicycle on 14 miles of trails. (Once in the refuge, restrooms and water are not available, so you will want to plan accordingly.)
Stoney Baynard Ruins: Guests of Sea Pines often stop to observe the ruins of the Stoney Baynard Plantation, a once-grand home originally built in the 1790s. Union soldiers occupied the home during the Civil War and eventually burned it down, but some remains are still visible today.
The Sandbox Interactive Children's Museum: The Sandbox offers 11 hands-on exhibits to delight elementary-aged children, and tickets can be purchased online in advance. This is a great option when the kids have burned out on the beach but still need a fun place to burn off some energy!
Gullah Heritage Trail Tours: Hilton Head Island is part of the Gullah Geechee Corridor, where enslaved West Africans were brought to the Sea Islands of the Southeastern United States, and where today their cultural legacies remain. These two-hour narrated bus tours highlight the Gullah history and influence all over Hilton Head Island, offering guests an insight into all of Gullah culture's unique aspects, from its dialect and recipes to music and folk tales. Reservations may be made online in advance for these popular tours.
Audubon Newhall Preserve: On the south end of the island sits this 50-acre nature preserve, a favorite spot for bird watchers with more than 140 recorded species. Guided bird walks are available from October to May. While there are no admission fees, donations are encouraged to maintain the preserve, a non-profit organization run by volunteers.
Fort Howell: Another favorite stop for history buffs on vacation at Hilton Head, Fort Howell was built in 1864 as an earthworks fort during the Civil War. It was designed to protect the nearby freedmen's village of Mitchelville, and today the site is open to the public. Signage offers some information about the fort's history, or you may book a guided tour in conjunction with the Coastal Discovery Museum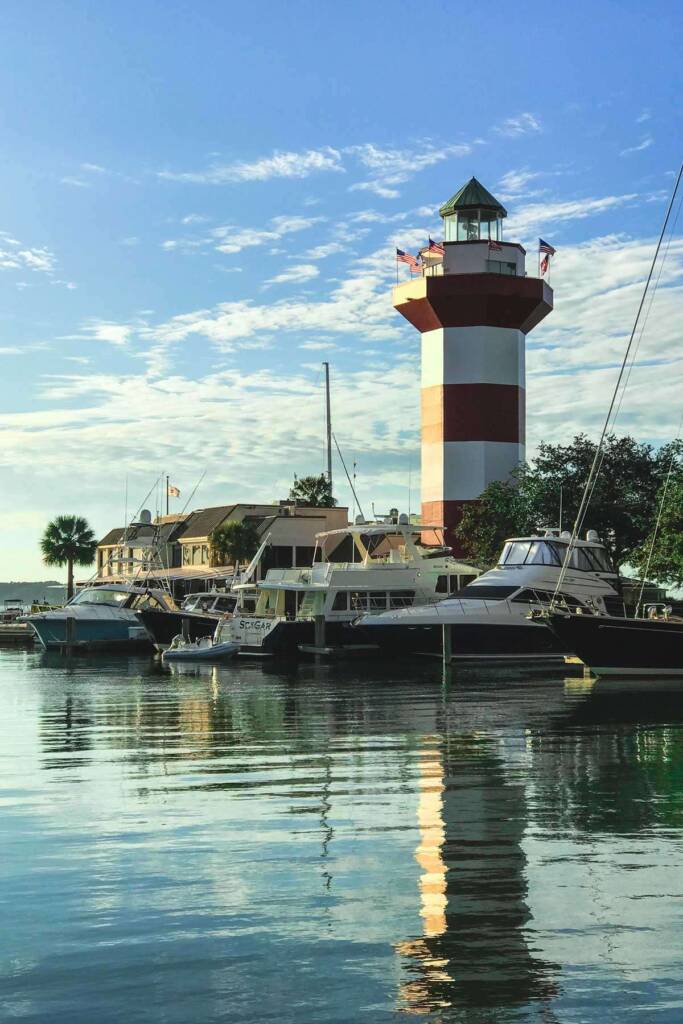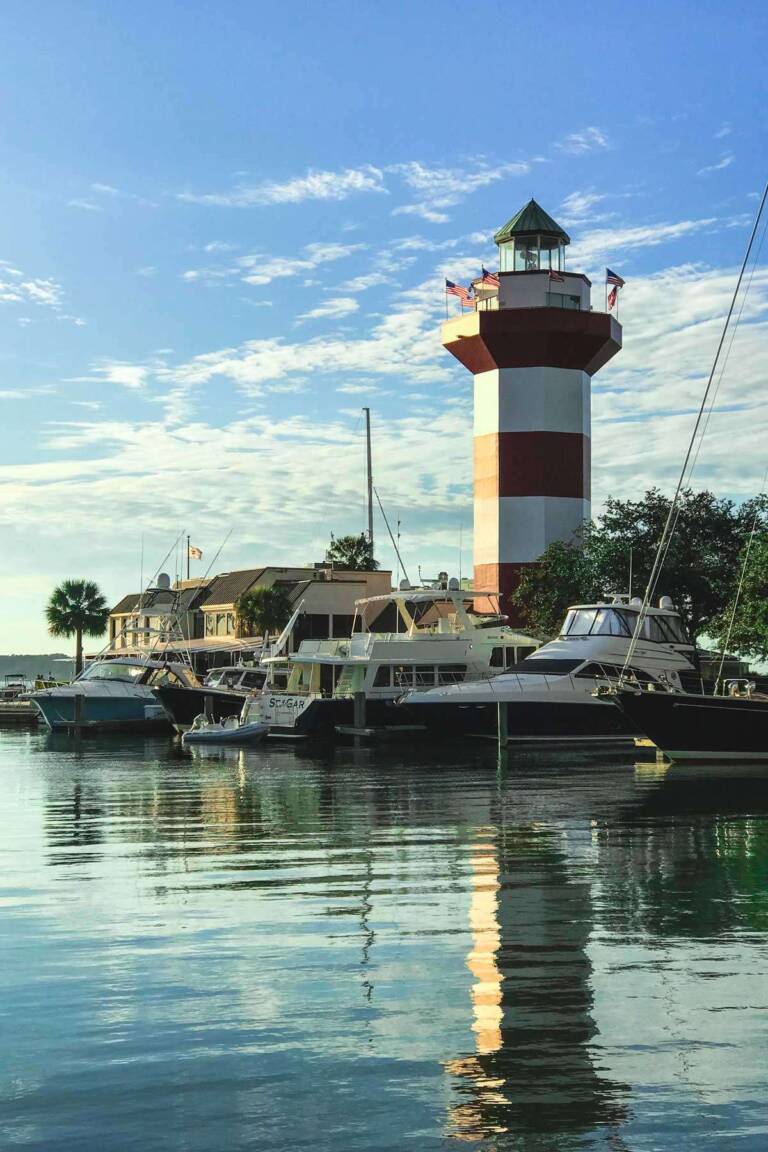 Arts and Entertainment
If you love the arts, live music, and theater, there are plenty of options to stay entertained during your visit to Hilton Head Island.
Gregg Russell: Hilton Head's favorite son, Gregg Russell, is a local legend and island institution. For more than 40 seasons, he has entertained families with live music under the old Liberty tree in Harbour Town. Russell's nightly concerts are family-friendly and loved by kids, who are encouraged to interact with him during the show. This is a time-honored island tradition that is not to be missed!
Arts Center of Coastal Carolina: The best in local and regional performance and visual art is brought to island residents and visitors by the Arts Center of Coastal Carolina. From standup comedy to rock and roll to classical ballet, there is something for everyone at the Arts Center of Coastal Carolina. They also run a summer camp series for kids, an annual Taste of Gullah celebration, and various workshops hosted by visiting artists and performers.
The Jazz Corner: For more than two decades, the Jazz Corner has been a favorite destination for islanders thanks to the winning combination of elegant cuisine and fabulous live jazz. Reservations are recommended, with two dinner concerts nightly at 6:30 pm and 9:00 pm. They book up weeks in advance so make reservations when you plan your trip!
Comedy Magic Cabaret: Conveniently located on William Hilton Parkway in the island's center, the Comedy Magic Cabaret will keep guests laughing and guessing with its hilarious and talented performers. A show geared toward families takes place on Mondays in the summer, and check their website in advance for schedules and ticketing information.
Hilton Head Escape Room: For a thrilling vacation experience unlike any other, visit Hilton Head Escape Room, where along with your family and friends, you will solve a crime, bust a conspiracy theory, or just work your way out of danger within an hour, by focusing on clues. Feel like a real-life detective (or at least a character in your favorite Netflix series) in this one-of-a-kind island experience. Adults must accompany kids under 14; 15 to 17 year-olds who are not accompanied by adults need a waiver. Advance ticketing via Escape Room's website is encouraged.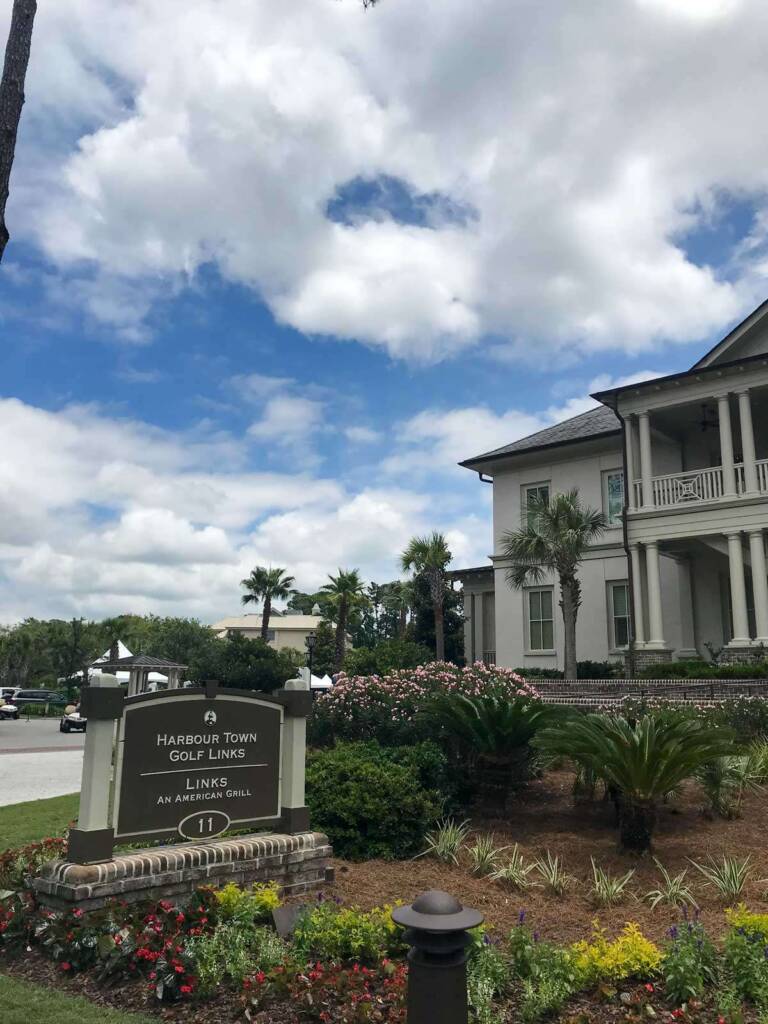 Golf and Tennis
Hilton Head has an international reputation for world-class golf and tennis, as the home of several prestigious events and numerous public and private golf course locations and tennis facilities. The best of the best have played on this island, so if you are looking to hit the links or pick up a racket on your vacation, you are in luck.
Harbour Town Golf Links: Consistently rated among the best courses in the country, Harbour Town Golf Links is a Pete Dye-designed course (in consultation with Jack Nicklaus) with a famous par-4 18th hole, considered to be one of the most difficult golf holes. Players from across the world love to come and tackle the challenge of this course, which is stunning in its coastal beauty. The golf course, on Lighthouse Road in Sea Pines, stays busy year-round, and advance tee times are recommended, which can be booked online or via telephone.
Heron Point: Another legendary Pete Dye-designed golf course, Heron Point is a stunning Certified Audubon Sanctuary and has been rated as one of Golf Digest's "Best Places to Play." This course stays busy within the Sea Pines Resort, and tee times should be booked in advance.
Atlantic Dunes: The historic Ocean Course, the first golf course constructed on Hilton Head Island, was masterfully reconstructed by Davis Love III through his Love Golf Design firm, maintaining a course as challenging as it is beautiful. This course rounds out the incredible golf available to players in the Sea Pines Resort, and advance tee times are recommended, which can be booked online or via telephone.
Palmetto Dunes Tennis and Pickleball Center: Hilton Head's Palmetto Dunes resort is a true haven for tennis players from across the globe. The island has a long history with the sport, attracting some of the best players in the world to its hundreds of courts. At Palmetto Dunes, you will find 19 clay courts and year-round instructional programs, lessons, and clinics. And with the meteoric rise in the popularity of pickleball in recent years, this center has expanded its offerings to welcome experienced players and also train new ones with pickleball clinics and lessons.
Van Der Meer Tennis: Tennis clinics and camps are available for players of all ages and skill levels at this renowned facility, founded by legendary coach Dennis Van Der Meer. They host Special Olympics events, offer free lessons and exhibitions, and are staffed by a team of highly talented professionals.
Hilton Head National: This 18-hole public course was designed by Bobby Weed along with the legendary Gary Player, and it is located just a few miles west of the island in Bluffton. Tee times can be booked in advance online, and be sure to stop by the Player's Pub for refreshments and the well-stocked pro shop for a wide variety of golf clothing and accessories.
Palmetto Dunes: Palmetto Dunes Oceanfront Resort isn't just for tennis lovers; three golf courses provide abundant opportunities to get out on the links, including the Robert Trent Jones course, the Arthur Hills course, and the George Fazio course (the only par 70 on Hilton Head Island). Advance online bookings may be eligible for discounts as well.
RBC Heritage: This legendary April tournament, which follows just behind The Masters, is a huge draw for golf lovers and draws large crowds to the island. For more than 50 years, the Heritage has thrilled spectators with an up-close look at some of the world's best players testing their skills on the challenging Harbour Town Golf Links.
Oyster Reef Golf Club: Here, you will find a golf course named one of America's Top 25 New Courses. Oyster Reef Golf Club is 190 acres of low country terrain and is surrounded by lagoons, vegetation, and scenic views of the island.
Adventure Cove Mini Golf: When the young and young at heart want a piece of the golf action, too, there is always Adventure Cove Mini Golf! In addition to two 18-hole mini-golf courses, there is also an arcade with prizes galore.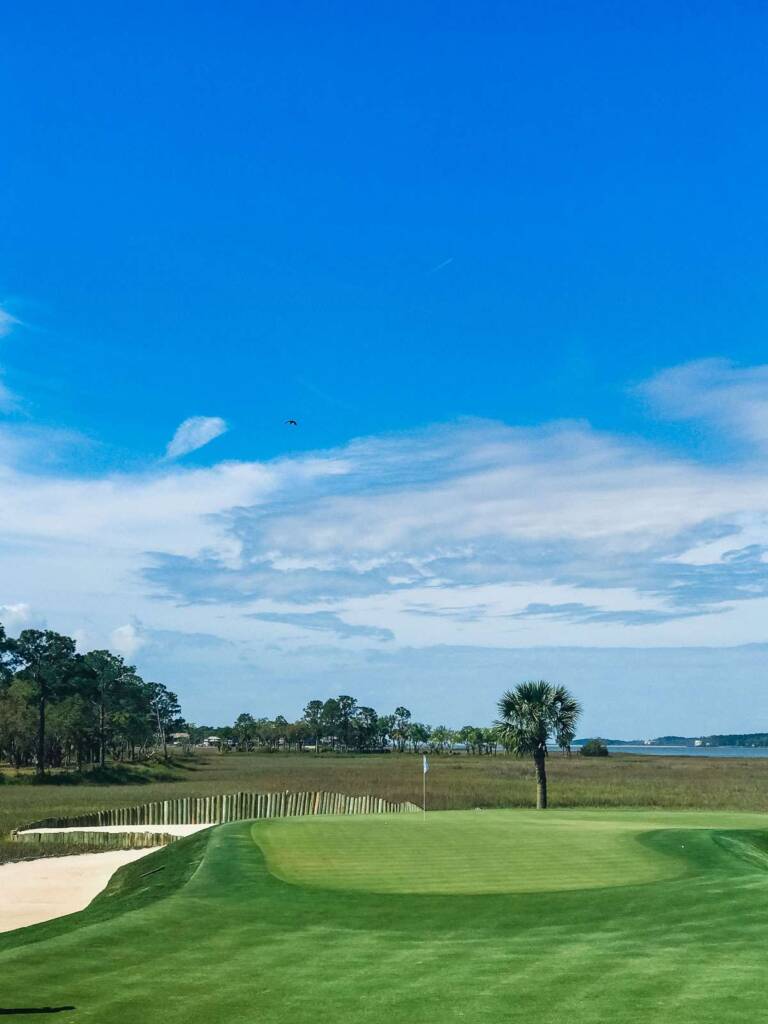 Shopping
Hilton Head Island is a shopper's dream, with everything from eclectic local boutiques to mainstream national brands. Whether you are looking for that perfect beach souvenir, a special occasion dress, accessories for the home, or sporting goods, you will find it all in Hilton Head's many shopping centers. Shopping always makes the perfect day trip after exploring the other attractions in Hilton Head SC.
Shelter Cove Town Centre: Shelter Cove is truly a one-stop-shop experience for everything you could need while visiting the island, from groceries and fuel to gifts and clothing. The center overlooks Broad Creek, making it a beautiful place to spend an afternoon shopping and strolling, and some of the big names onsite include Belk, J. Jill, and Lululemon. There are numerous dining options on the water as well (we love the Social Bakery for breakfast or a pastry to satisfy your sweet tooth!)
Coligny Plaza: This plaza across from Coligny Beach is the place to go for gifts, souvenirs, T-shirts and beach gear, seashells and more. Take a break from the beach and wander through the shops or grab lunch at one of the many restaurants.
Main Street Village: This quaint shopping village has been a favorite for almost 30 years, with favorites like J. McLaughlin and the convenience of a nail spa, salon, and pharmacy. The Main Street Café and Pub is a great spot for a quick bite while shopping, too.
Tanger Outlets: Hilton Head's Tanger Outlet Center comprises two shopping areas featuring more than 90 brands, such as Ann Taylor, Brooks Brothers, Coach, H&M, Loft, J. Crew, and more. You can easily spend an entire day shopping here, with something for everyone in your group and many bargains to be found on designer brands. Don't miss the local Spartina 449 which started on nearby Daufuskie Island!
Hilton Head Thrift Stores: There are plenty of thrift and consignment shops to explore while you're on the island. Whether you're looking for a one-of-a-kind souvenir, coastal-inspired accessories, or beach gear you'll have plenty of options!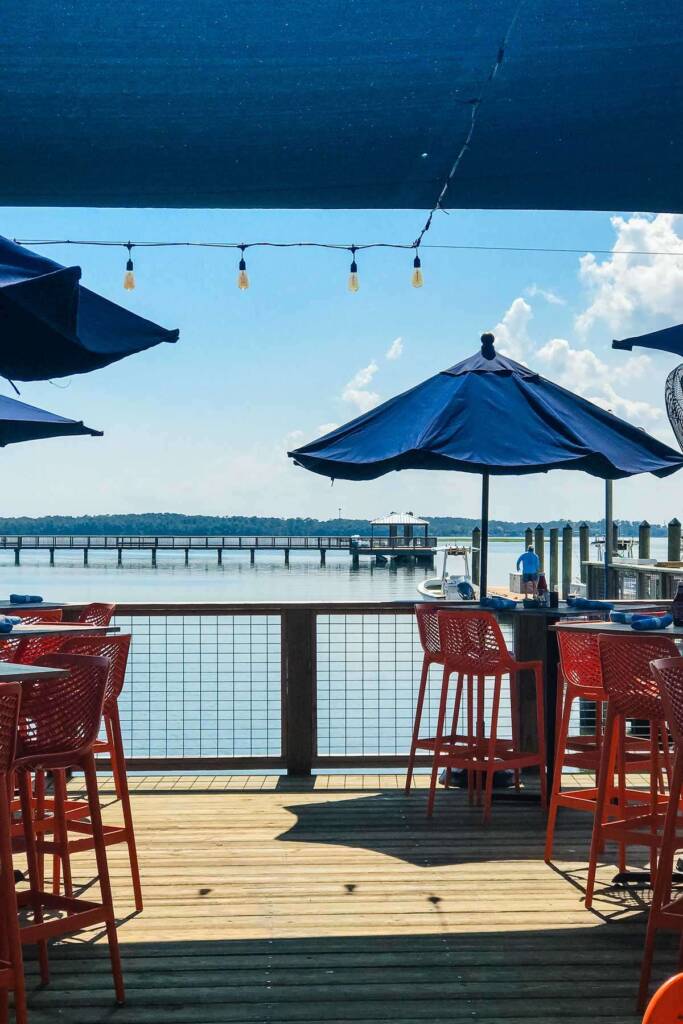 Local Seafood & Food Festivals
Hilton Head Island is famous for its seafood, especially local shrimp and oysters.
Hudson's Seafood House on the Docks: A local favorite, Hudson's serves up shrimp right off the boats that dock at the restaurant and fresh oysters from their local oyster farm, Shell Ring Oyster Company. Try the Reel Deal BBQ Shrimp and Fried Oyster Po'boys.
Lowcountry Backyard: As the name says, they specialize in Lowcountry cuisine. Their Shrimp and Grits was voted #1 in South Carolina.
FISH: If you're in the Coligny Beach area, be sure to stop by for delicious seafood, including raw oysters and local favorites like Lowcountry Boil.
South End Seafood Market: Whether you're looking to cook up a feast at a rental villa or just grab some fresh seafood on your way out of town to pack in the cooler, make sure you stop by South End Seafood Market for fresh seafood.
Hilton Head Island Seafood Festival: Those visiting the island in February must include the Hilton Head Island Seafood Festival in their vacation agenda. This weeklong event includes cooking demonstrations, wine tastings, celebrity chef dinners, and more. Celebrating the rich legacy of Lowcountry cuisine, the festival highlights everything from barbecue to seafood and highlights native agriculture.
Hilton Head Island Wine & Food Festival: Another big draw for foodies, the annual Hilton Head Island Wine and Food Festival takes place each March and has been running strong for a little more than three decades. Wine education, live entertainment, celebrity chefs, and tastings are part of this popular event.
Want to explore off the island? Check out these amazing day trips from Hilton Head!
What To Know Before You Go
Most of the year, the island has a subtropical and balmy climate, meaning it is perfect weather for going outside and exploring the landscape.
December to February is the cool season, with average high temperatures in the 60s. So if you want to explore the beaches, go swimming, and participate in the many water activities they offer, you may want to plan your trip during the warmer months.
There you have it. If you're looking for things to do in Hilton Head, you are sure to find some of the best things to do on this list.