Hilton Head's Coligny Beach Park has everything a beachgoer needs for fun in the sun and sand. If you're planning a visit, here's what you need to know about beach access, parking, amenities, and more.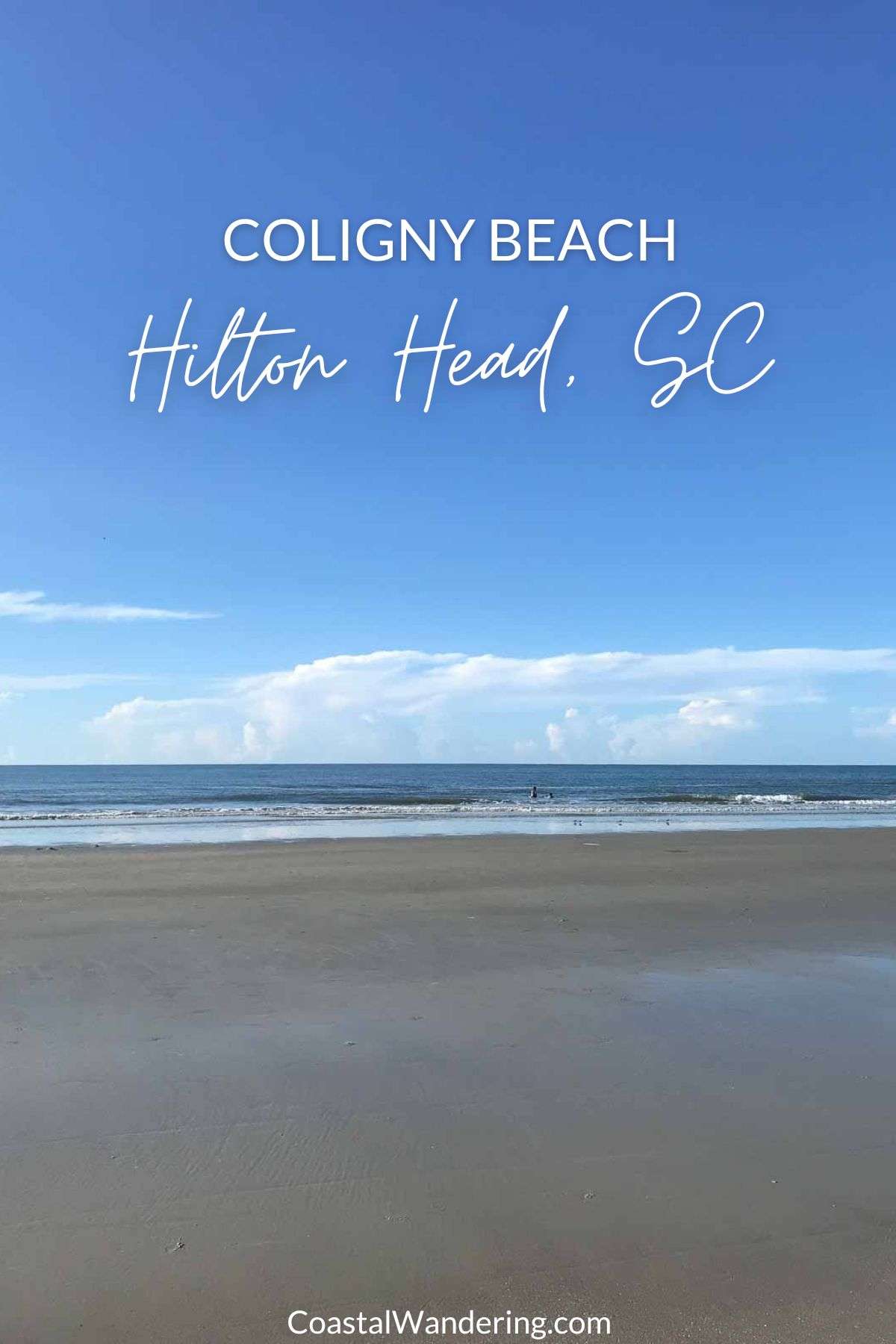 This Hilton Head Island beach was named one of the best family beaches by Parents Magazine. And it's easy to see why.
The best beaches in the world all feature great sand, sun, surf, and activities, and Coligny Beach Park has all of these attributes. Here's what you need to know if you're planning a trip to the most popular beach on Hilton Head Island.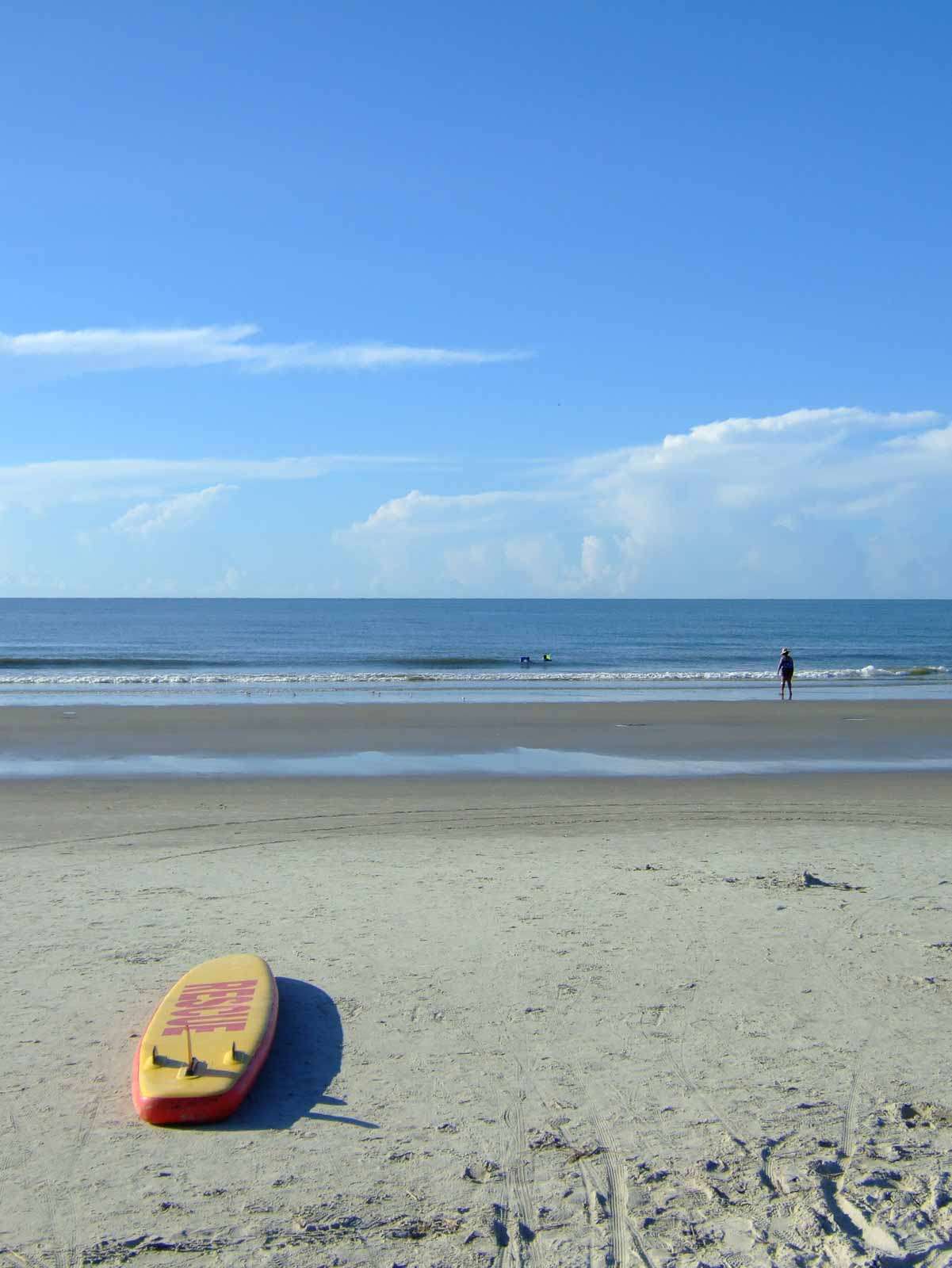 Wide Sandy Beach
The beach itself is, of course, the main attraction. Coligny is one of several public beach park access points located on Hilton Head's 12 miles of beautiful beaches along the Atlantic coast.
The beach is wide and flat with firm packed sand near the water. It's perfect for taking a long walk, running, or even biking on the beach. The firm sand also makes it great for beach games like bocci ball or beach put.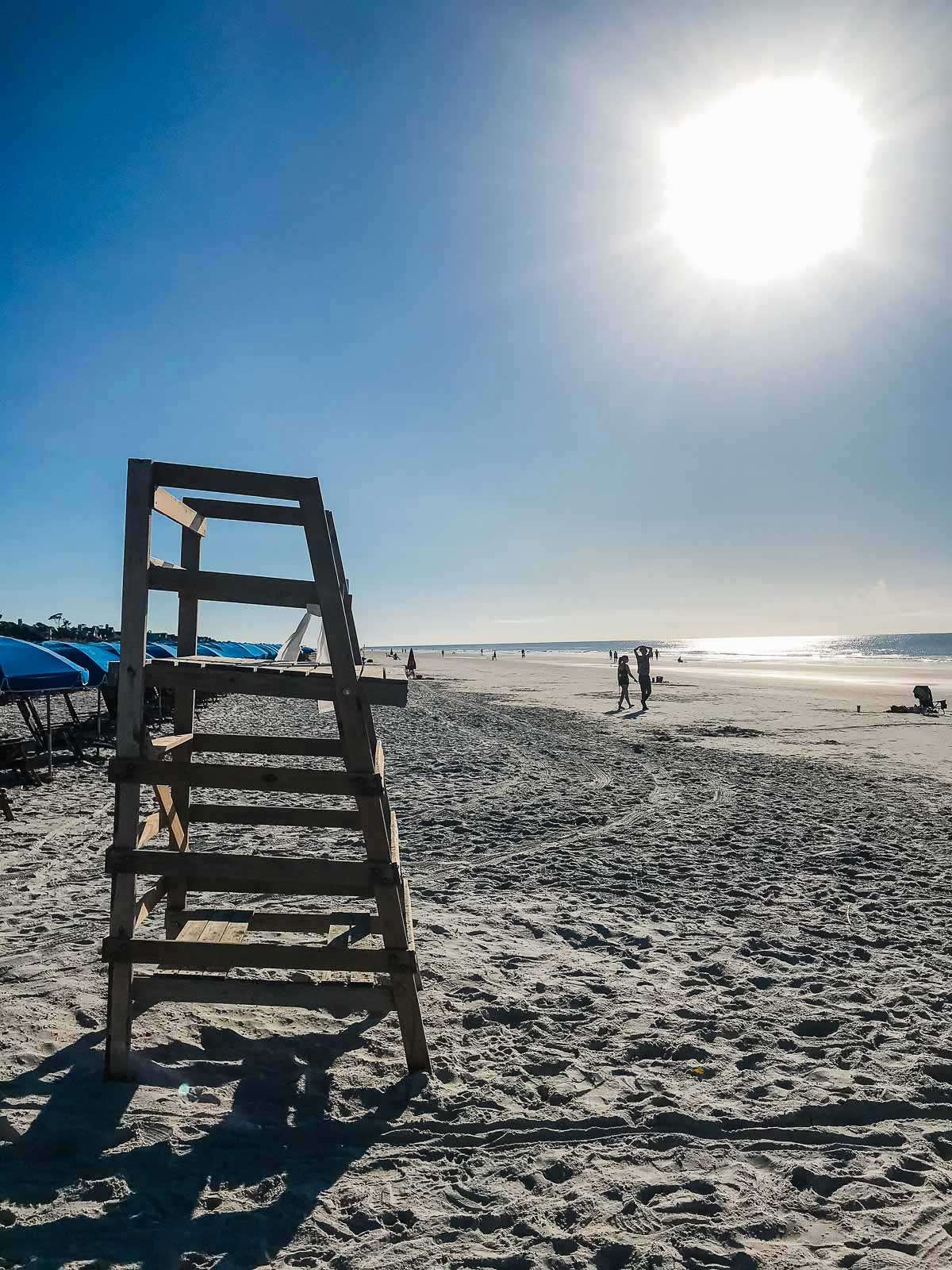 Amenities
Here are some of the amenities that make Hilton Head's Coligny Beach Park popular with locals and guests - and a great place to spend a day at the beach.
Benches, swings, rocking chairs and covered seating with Adirondak chairs
Splash fountain water feature for kids
Boardwalk to the beach entrance
Free Wi-Fi Hot-Spot provided by the Town of Hilton Head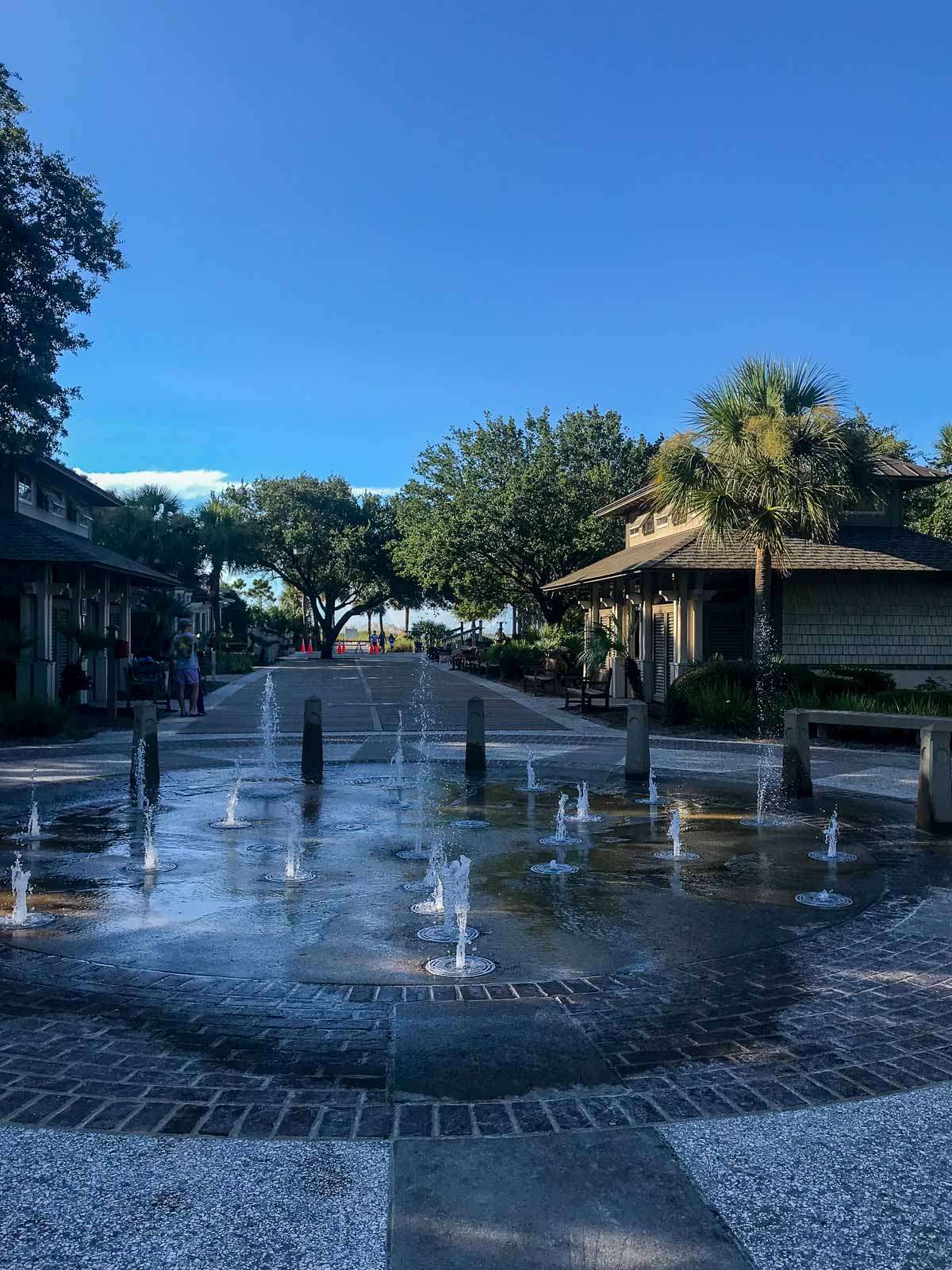 Outdoor showers and changing stalls
Restrooms
Seasonal lifeguards
Seasonal beach chair rentals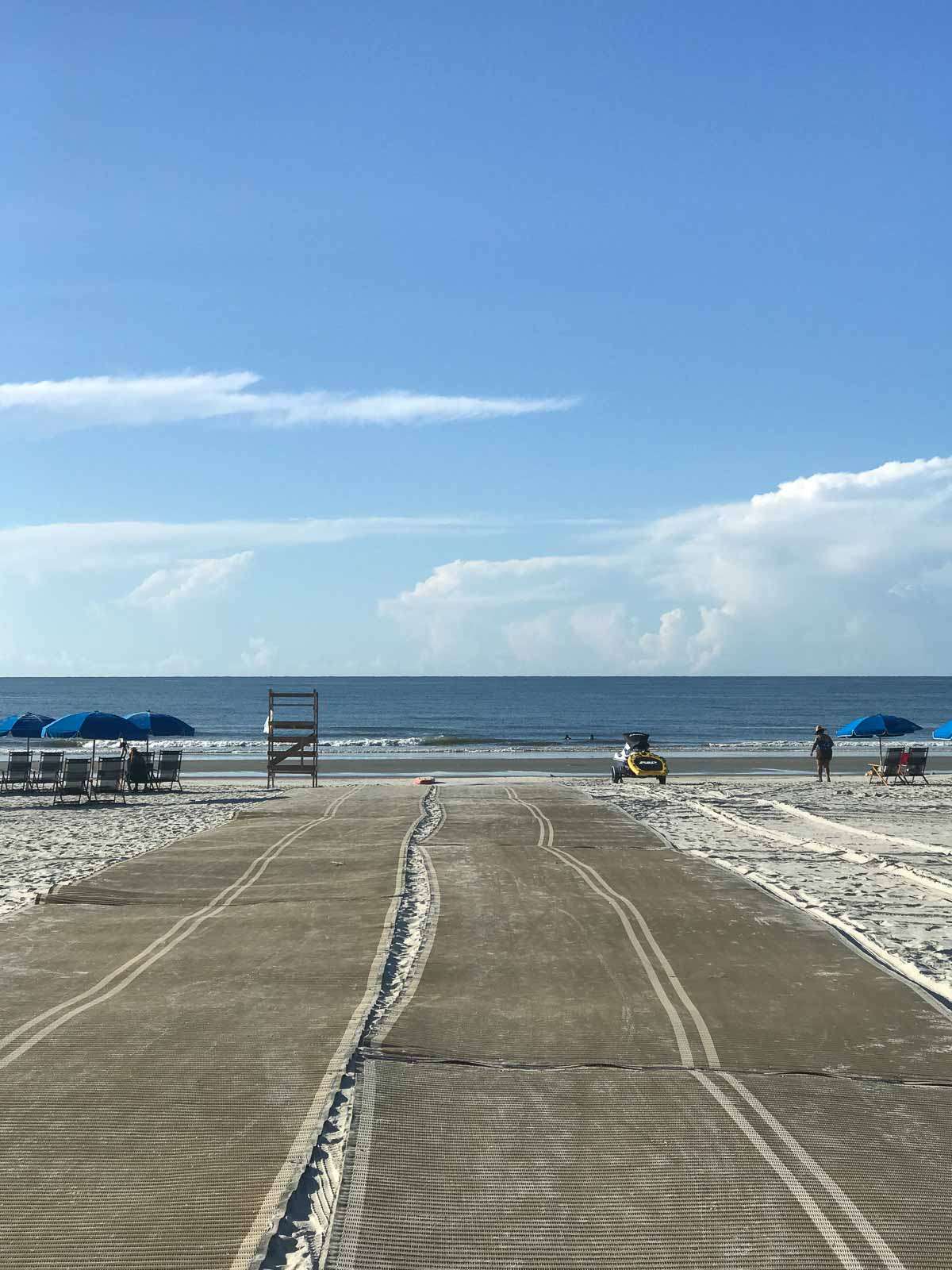 Accessible beach matting
Free beach wheelchairs are available by reservation
Bike racks and bike trails to the park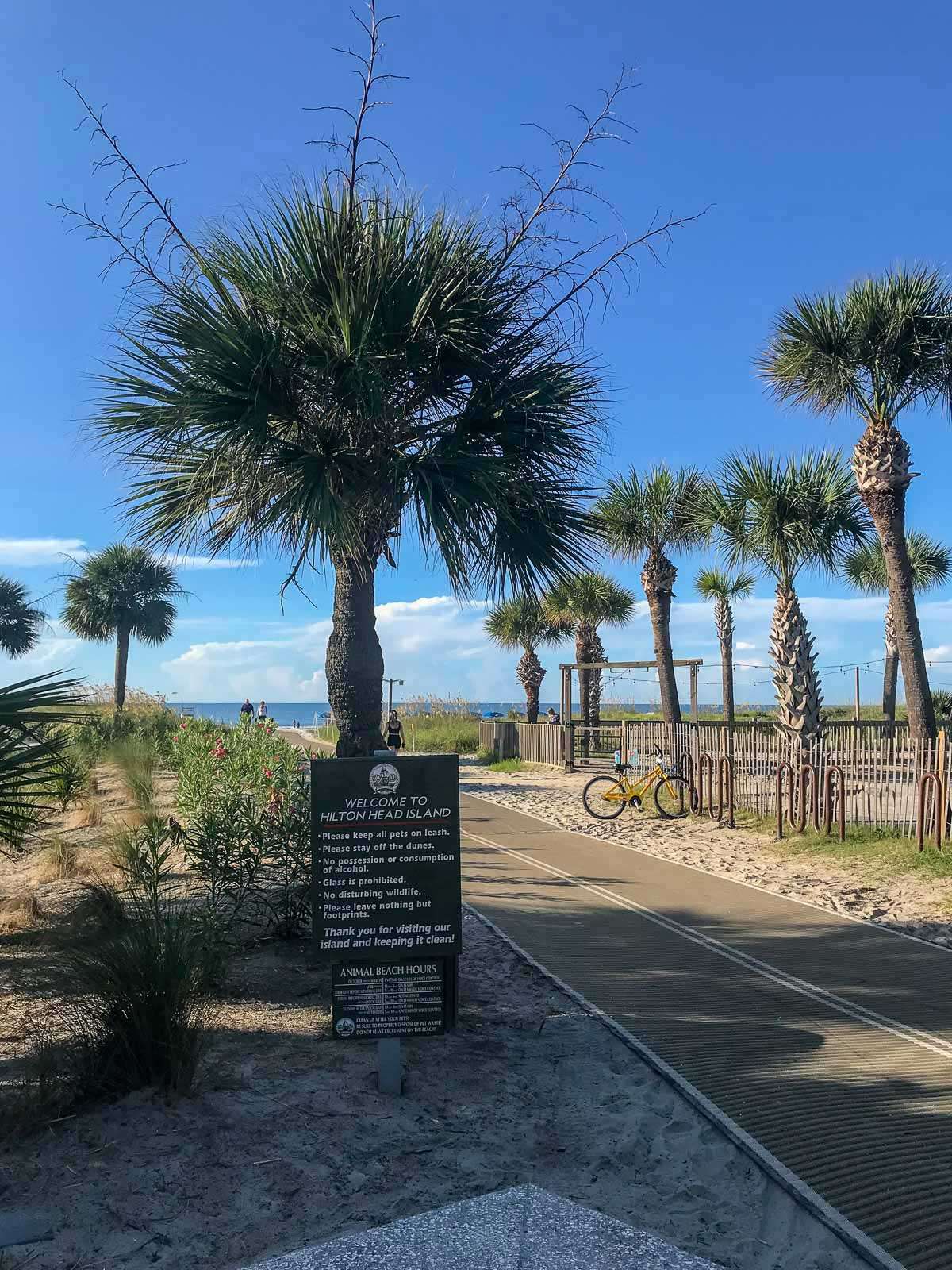 Seasonal free shuttle bus - Coligny Beach is Trolley Stop 8 on the Breeze Trolley route for easy access from popular hotels and shopping areas
Free Parking
There is free parking in the Coligny Beach Parking Lot located on Pope Ave. It's a short walk along the pathway from the parking area to the beach entrance.
During the busy season, you can also park at the University of South Carolina Beaufort Hilton Head Island Campus and take the free Palmetto Breeze shuttle from USCB-Hilton Head Island to Coligny Beach.
Shopping and Dining
The surrounding area has plenty of shopping and dining within walking distance of Coligny Beach. Across the circle at One North Forest Beach Drive, you'll find Coligny Plaza with over 20 stores and restaurants including ice cream, souvenir shops, and entertainment for the whole family.
Where is Coligny Beach?
Coligny Beach is on the Atlantic Ocean side of Hilton Head Island, South Carolina. It is located at the end of Pope Avenue on Coligny Circle. The address is 1 Coligny Circle, Hilton Head Island, SC 29928.
Is Coligny Beach Park free?
Yes, Coligny Beach Park is free and open to the public. There is also free parking at the public lot on Pope Ave, just a short walk from the park entrance.
Can you rent chairs and umbrellas at Coligny Beach?
Yes, you can rent chairs and umbrellas at the beach. During the season, there are chairs and umbrellas set up and you can rent them by checking in with the beach patrol staff on the beach. You can also make reservations and find more information from Shore Beach Services here.
Is alcohol allowed on Coligny Beach?
No, in fact, alcohol is prohibited on all Hilton Head Island beaches. However, there is a beach bar next to the park, the Tiki Hut, where you can grab a drink overlooking the beach.
Are there bathrooms at Coligny Beach?
Yes, there are restrooms as well as outdoor showers and changing rooms located on the boardwalk in the park.
What other beach parks are on Hilton Head?
There are several public beach parks on Hilton Head Island. See a full list of the beach parks and amenities of the top Hilton Head beaches here.