These easy and delicious shrimp recipes will put you in a coastal state of mind. Here are 35 of the best shrimp recipes to try now.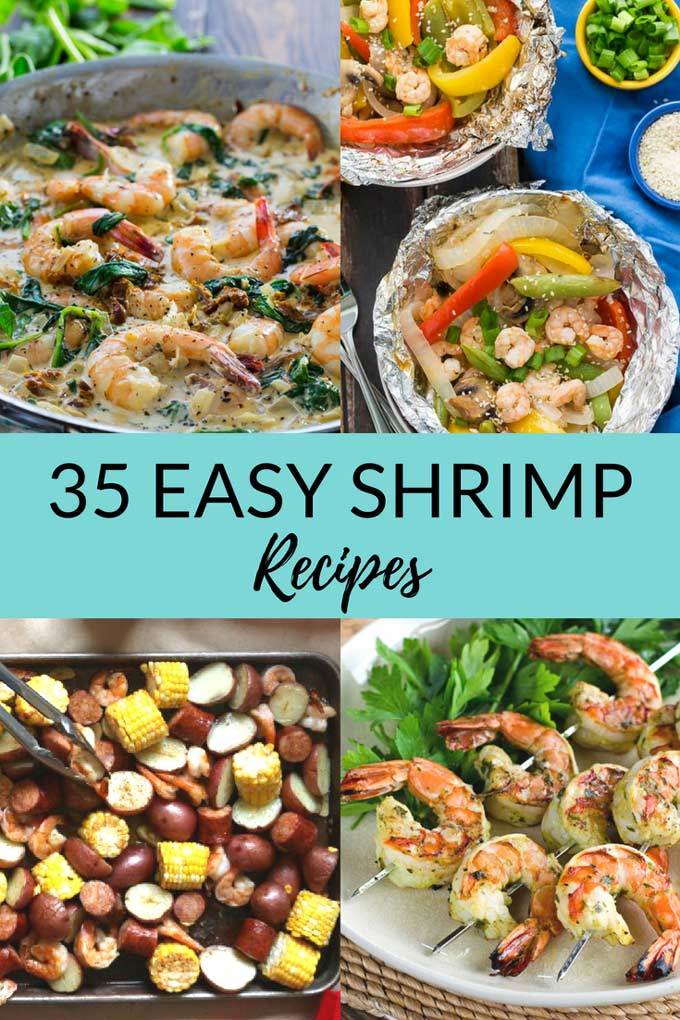 Nothing says beach vacation like… shrimp! Shrimp boils, grilling out, all the fun stuff that reminds us of why we love the seashore, am I right? In the Gulf Coast and Southern Atlantic, shrimp season is from May to December, depending on the type of shrimp. Which means we're right in the middle of prime shrimp season.
Shrimp is one of the most popular kinds of seafood and it's easy to find just about anywhere. If you're lucky enough to be somewhere that has local shrimp, these recipes will give you plenty of options. Just stop by your local fish market and get some fresh shrimp for tonight's dinner.
And if not, you can always find shrimp in the freezer section of your local grocery store. It thaws very quickly in a bowl of cold water so you can cook up a shrimp supper on the spur of the moment.
RELATED: 21 Easy Frozen Shrimp Dinners
It's the perfect meal for those relaxed beach days—or for easy entertaining during the holiday season. Shrimp dishes can make meals feel special, even though they're super simple to make.
If you buy shell-on shrimp, this tool makes it fast and easy to peel and devein the shrimp at the same time. (If they're frozen, just thaw the shrimp before peeling.)
Here's a quick video showing how to peel and devein shrimp in one step using a shrimp peeler.
Shrimp is fast and easy to cook. It's versatile and goes into pretty much any dish you can whip up. In fact, if you have a recipe for a dish with chicken or beef, you can usually swap it out with shrimp! Try it some time and let me know how you like it.
Delicious Shrimp Recipes
Whether you're grilling out or staying in, these shrimp recipes will make your family—and guests—very happy. From shrimp and pasta to BBQ shrimp to classics like shrimp cocktail and shrimp scampi we have you covered with these amazing shrimp recipes!
Just add an easy side dish like these air fryer baked potatoes or Instant Pot rice and you've got dinner.
One Pot, CrockPot or Instant Pot Shrimp Recipes
Shrimp Pasta Recipes
Grilled Shrimp Recipes
Shrimp Sheet Pan Recipes
More Shrimp Recipe Ideas
Which of these easy and delicious shrimp recipes are you going to try first? Let me know in the comments!
Looking for more simple seafood recipe ideas? Check out these fabulous sides and sauces to serve with seafood!