Who doesn't love a breakfast sammie? Here are 20 quick and easy breakfast sandwich recipes that are perfect for busy weekdays and lazy weekends.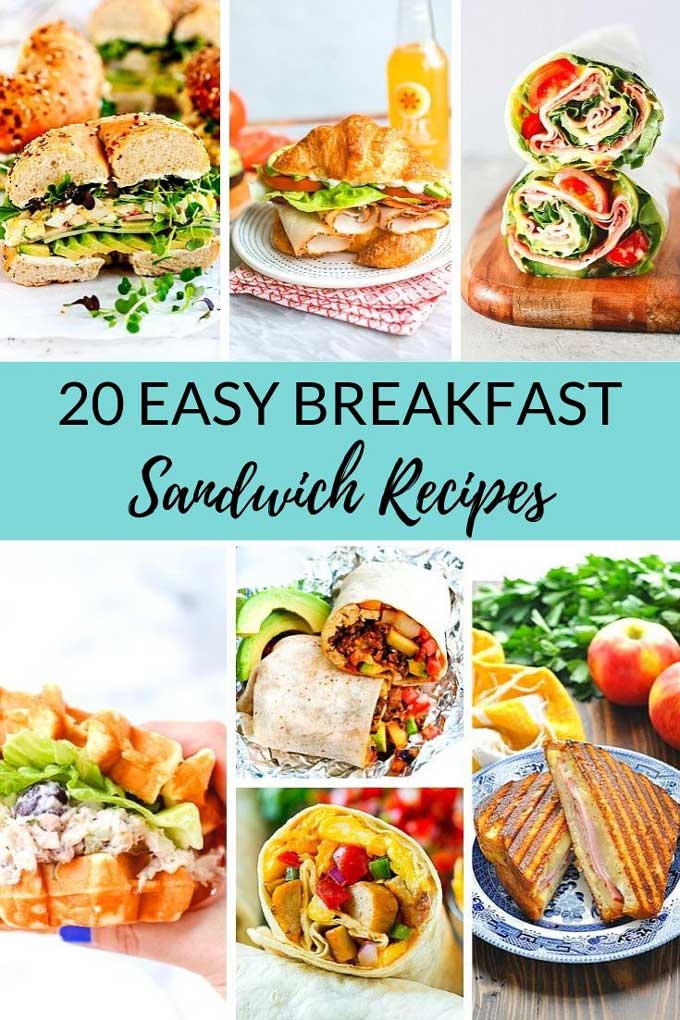 Breakfast sandwich recipes
It's easy to make and pack your favorite breakfast sandwich for weekday mornings or a weekend picnic brunch at the beach!
Whether you fill it with scrambled eggs and cheese or avocado and tomato, breakfast sandwiches are the best kind of fast food!
And I'm not just talking about Egg McMuffins here (although there is something to be said about a homemade version of the classic Candian bacon, fried egg, and American cheese sandwich). Breakfast sandwiches can run the gamut from chicken and waffles to breakfast burritos to everything in between.
Love peanut butter or almond butter? Put them in a sandwich with French toast and bananas. How about hot sauce? Keep it super simple with huevos rancheros and Cholula rolled up in a soft tortilla.
What about an easy egg salad on an English muffin? Any day that starts with a breakfast sandwich is a good day!
RELATED: 20 Easy Seafood Breakfast Recipes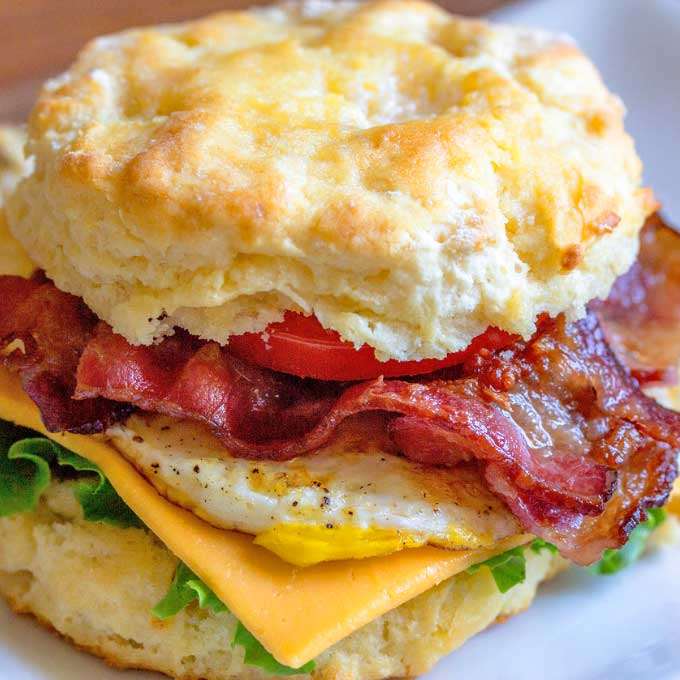 Breakfast sandwich ideas
It's time to get creative with your breakfast sandwich ideas. You can use different sandwich fillings, or keep it super easy and switch up the bread. Here are some ideas to get you started:
bagel
croissant
donut
waffle
French toast
pancakes
English muffin
tortillas
biscuit
or even use the egg as the bun for a carb-conscious version!
Next, experiment with different ways to cook your breakfast creation. If you have any of these small kitchen appliances, making your breakfast sandwich is even easier:
toaster oven
waffle maker
panini
air fryer
or you can use a recipe to freeze a make-ahead breakfast
The bread and filling combinations are limited only by your imagination. And with all these cooking methods to choose from, you can make a different breakfast sandwich every day of the week!
RELATED: 21 Easy & Delicious Breakfast Casseroles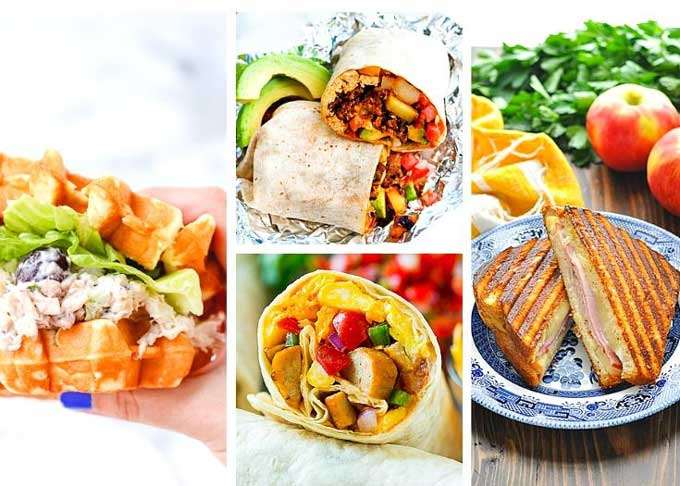 Easy breakfast sandwiches to try
Here are 20 absolutely delicious breakfast sandwich recipes---from healthy to indulgent--- to try when you need a quick and easy portable breakfast:
However you make them, breakfast sandwiches are the perfect way to pack your breakfast on the go---and pair with your favorite iced coffee recipe! One of these delicious breakfast ideas is sure to become your favorite.
And try these tasty pinwheel sandwiches for an easy portable lunch!