Clearwater Beach is known as one of the top beaches in Florida and it's easy to see why. With gorgeous views and plenty of fun things to do, here's why you should visit Clearwater, Florida.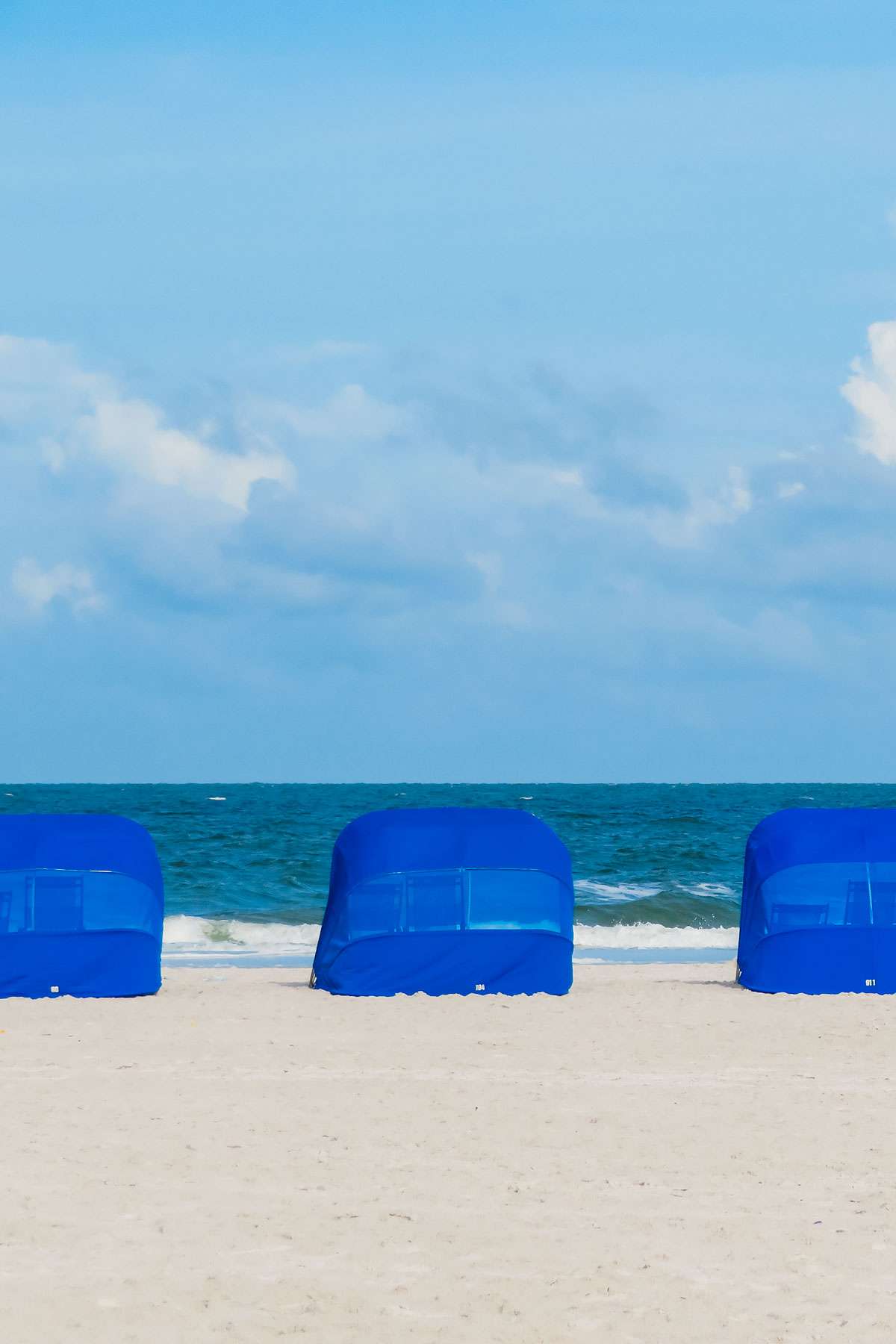 When you're planning a beach vacation, it can be difficult to choose between locations. Do you want amazing views of the best beaches? Water sports or nature trails? Highly recommended restaurants? Fun and educational activities for the kids? In Clearwater Beach, you don't have to choose! This popular beach destination on Florida's west coast offers all that and more.
Here we'll explore the many wonders of Clearwater Beach, look at dining and lodging options, and the best places to enjoy this amazing destination with or without kids in tow.
Clearwater Beach sits on a barrier island on the Gulf Coast of Florida, about 30 minutes from Tampa Bay and St. Petersburg. Ernest Tate purchased the island in the 1890s and built a house there for himself and his wife. Their idyllic island adventure was short-lived. They pulled up stakes and moved at Mrs. Tate's insistence following a hurricane that gave her the scare of her life.
After the Tates left the beach, more people visited the island. At first, it was only accessible by boat. Some brave souls even swam over! In 1917 a bridge was erected to allow easier access to the beautiful white sand beaches. This bridge was the beginning of the Clearwater Beach tourism industry.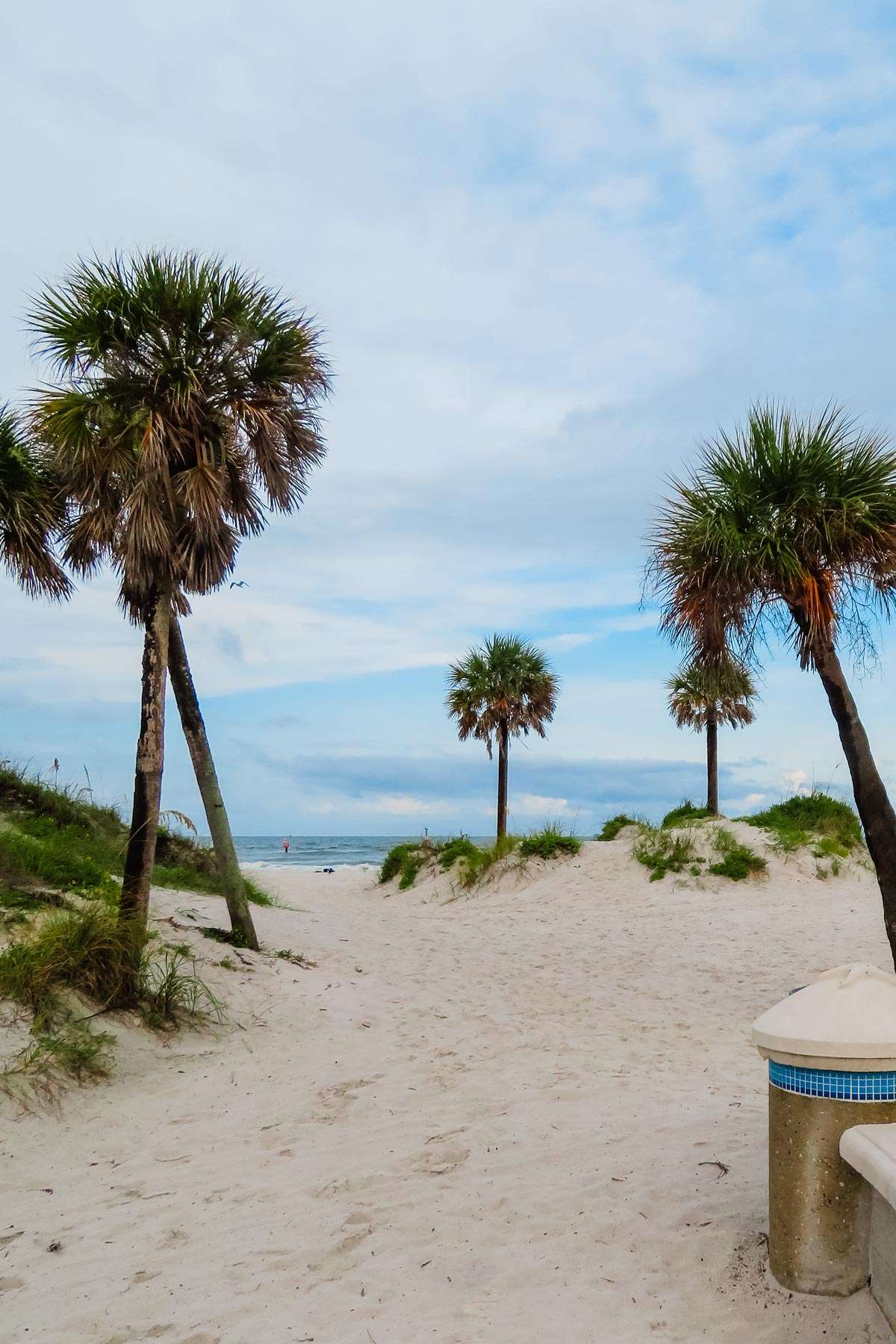 Clearwater Beach offers gorgeous crystalline waters with an average of 361 days of sunshine per year. Beaches in Clearwater are known for their dazzling sunsets and pure white sand. The shallow warm water is perfect for children and casual swimmers to enjoy a safe, secure, and relaxing beach day. And the fishing pier is a local landmark.
Your Guide to Clearwater Beach
But, where to begin? What are the best things to do in Clearwater Beach? I've have divided my recommendations into three main categories:
Where to stay
Dining options
Activities and attractions
You can combine them in different ways to plan your perfect vacation. Let's get started!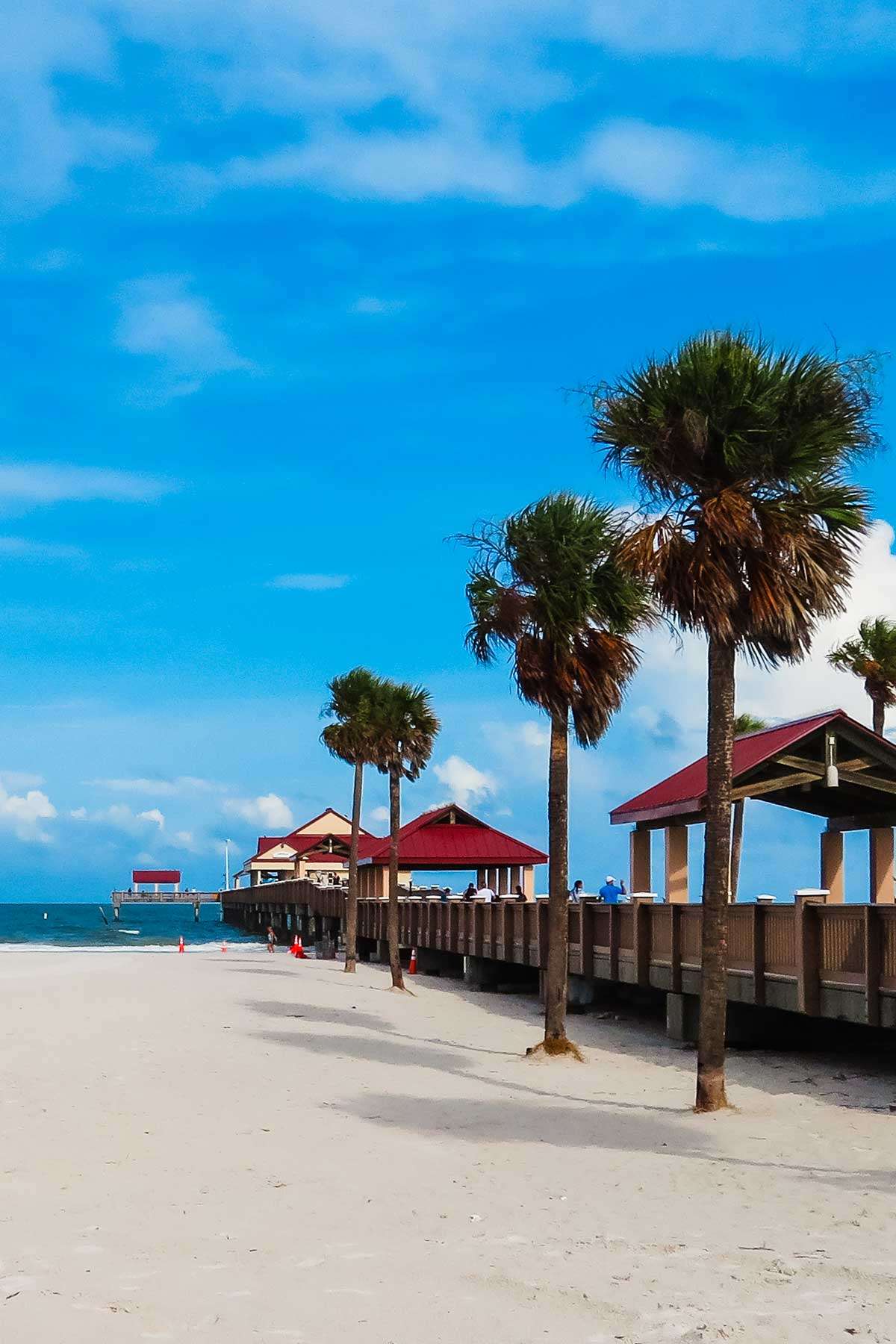 Where To Stay
Clearwater Beach has some amazing accommodations for you to make the most of your stay.
1. Sheraton Sand Key Resort
We stayed at the Sheraton Sand Key Resort, which sits right next to the water on quiet Sand Key. This beach is a gem in the Clearwater area. It's quieter than Clearwater Beach and has many features that are great for families. Kids can play at the Sand Key Park playground, look for seashells, or maybe even spot some endangered sea turtles.
Thanks to its proximity to the beach, this resort offers impressive water views from select rooms. The hotel has a classic feel. Its Spanish-style terracotta exterior design and colorful retro interior decor call to mind the Florida of the 1960s and '70s. Rooms are clean and spacious, with all the amenities we've come to expect from Sheraton hotels.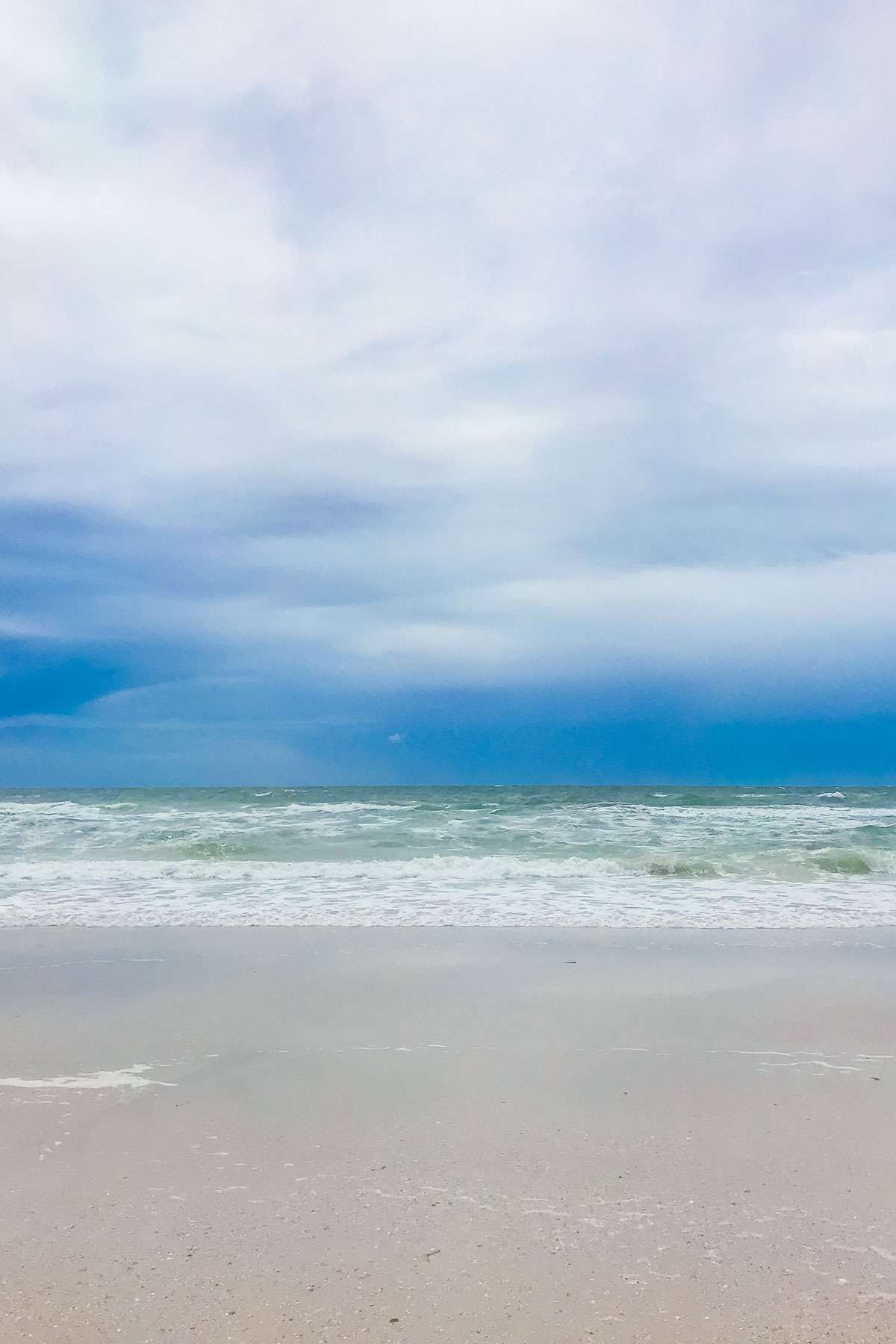 The hotel is close to many restaurants as well as dining options on the premises. Room service is also available. The pool isn't the biggest, considering the size of the resort, but it is beautiful and not too crowded.
One of the best things about the Sand Key is that, unlike most larger hotels in popular beach destinations, it doesn't charge a resort or parking fees. These fees add up daily, and it's not unusual to get charged for services you're not using, so leaving them out is an excellent way to stay under budget.
Overall, we were very satisfied with the stay! The Sheraton Sand Key is a great place to relax and enjoy a full-service hotel experience and immerse yourself in the natural wonders of Florida's Gulf Coast.
2. Pelican Pointe Condo Hotel
If you're looking for other options, there are plenty in the area. The Pelican Pointe Condo Hotel is considered an efficiency hotel in the heart of Clearwater Beach. The large rooms can sleep up to six and are stocked with all the comforts and necessities of home (towels, utensils, etc.). It's priced right and perfect for a large family traveling on a budget.
3. Charter House Suites
If your kids are crazy about water parks, you might want to consider the Charter House Suites on Clearwater Bay. Charter House offers a giant water park and pool area where children can play while the grown-ups can sip cold drinks on the lounge chairs.
There are also plenty of choices for AirBnBs in and around Clearwater Beach. You can choose anything from full beach houses to trendy apartments in high-rise buildings.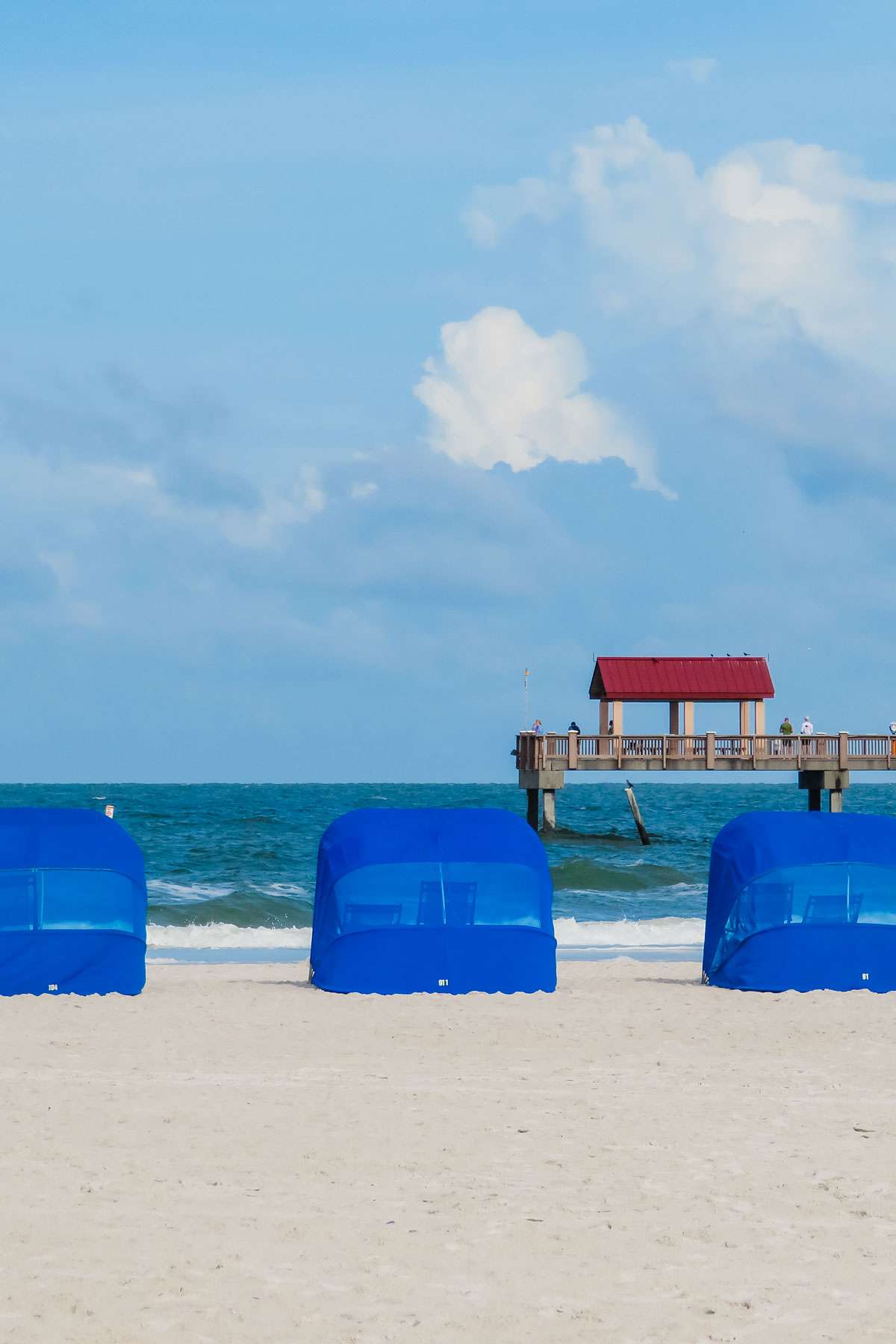 How To Choose the Right Hotel
Clearwater, being a popular beach resort destination, has a huge variety of lodging choices for many needs and budgets. Always do your research before deciding on any accommodations. Pinpoint the exact location you want, which attractions you want to be near, and the type of experience you want to have.
Would you like a hotel with several restaurants to choose from or would you prefer an apartment hotel with a full kitchen where you can whip up your meals? Will you mainly be lounging on the beach, or will you be striking out on adventures on Clearwater's many parks and trails? Whatever accommodations you choose, knowing what you need beforehand will ensure you have a fun, easy, and budget-friendly Clearwater Beach vacation.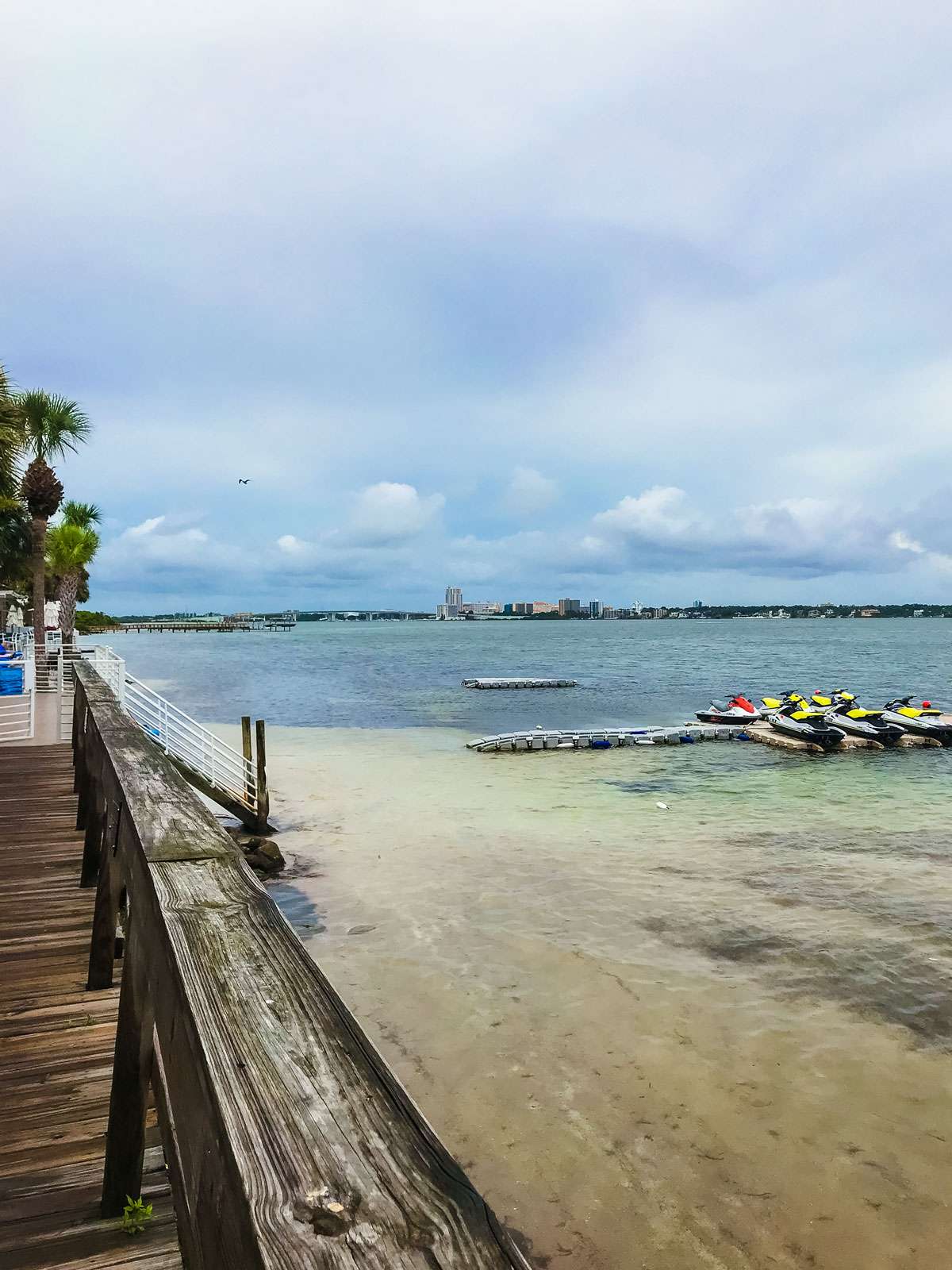 Dining Options
As with most beach tourist spots, Clearwater Beach boasts a wide selection of tempting dining options for a range of tastes and budgets - many with live entertainment. Here are some of the top suggestions:
4. Beach Casual Dining at Frenchy's
Frenchy's Rockaway Grill has been serving hungry beachgoers since 1981. The best seafood in Clearwater Beach meets beach comfort food in their fun menu - it's the perfect choice for lunch or dinner when you've been spending all day in the sun. Try one of the six different varieties of grouper sandwiches, a restaurant specialty since the beginning!
5. Enjoy the View at Crabby's
Crabby's Dockside is another favorite for Clearwater Beach visitors. This cafe offers ocean views and a menu that includes a nice selection of appetizers, burgers, sandwiches, ice cream, and more.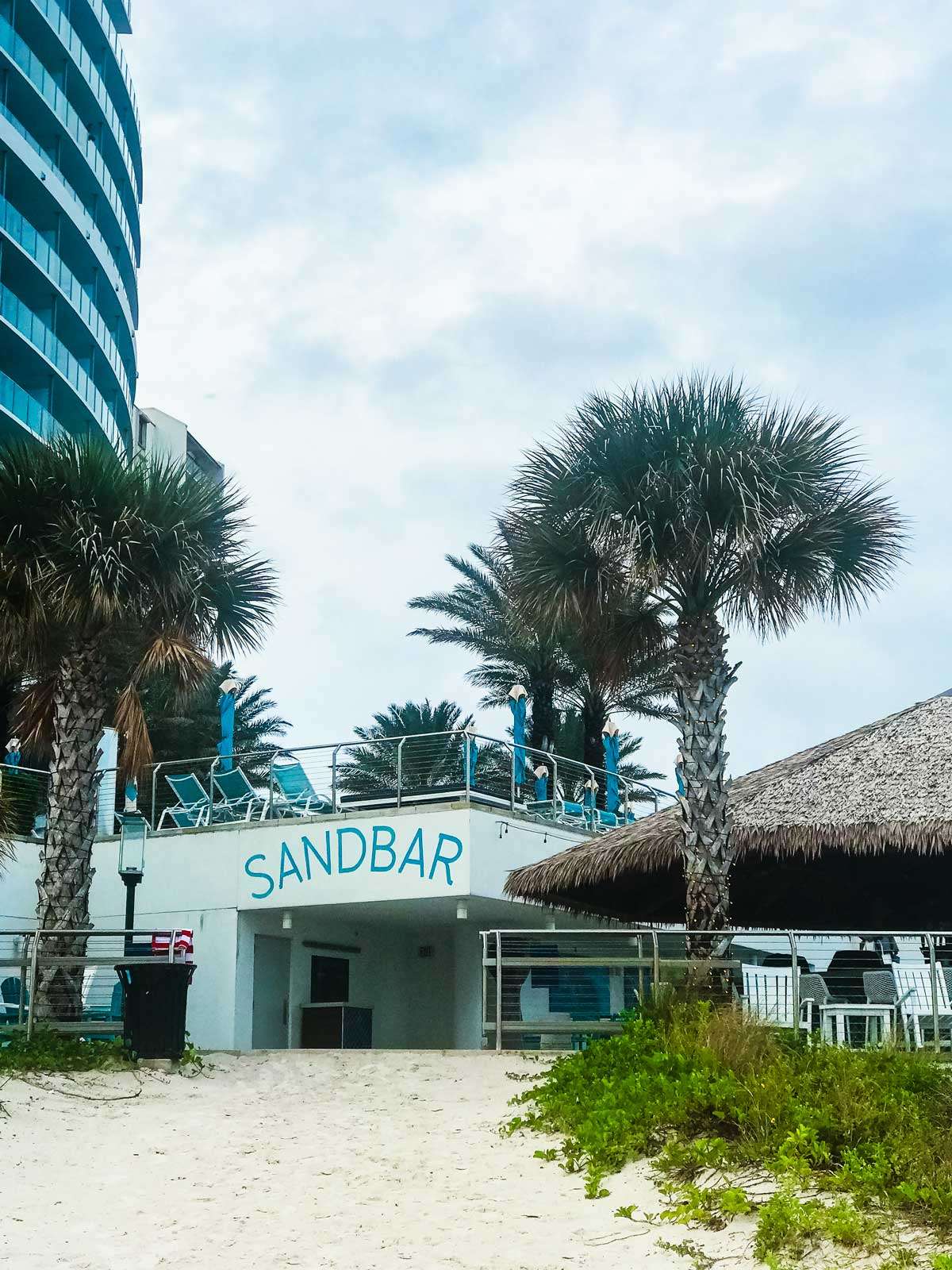 6. Have a Cocktail at Sandbar
If you want a casual yet grown-up dining experience at one of the best bars in Clearwater Beach, try Sandbar. This cozy tropical bistro menu includes nachos, sandwiches, and salads, in addition to a selection of colorful, fun cocktails.
7. An Upscale Experience at Rusty's Bistro
Rusty's Bistro is a snazzy restaurant located in the Sheraton Sand Key Resort. It's a nice choice if you want to enjoy a night in the quieter town. Their well-presented offerings include salads, steaks, seafood, wine, and desserts. If you decide to bring the kids, they'll be a part of the fun with favorites like mac and cheese, pizza, and chicken tenders.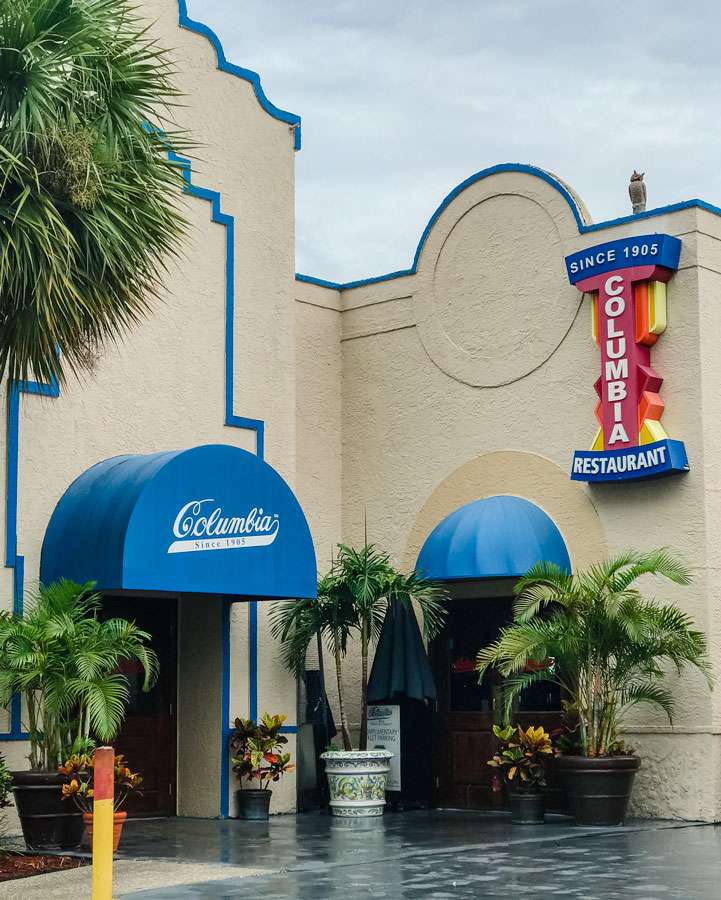 8. Enjoy First-class Dinner at Columbia Restaurant
Columbia Restaurant was founded in 1905 and has been the recipient of many culinary awards and recognitions, including the Distinguished Restaurants of North America Award. Their Spanish-Cuban fare offers an explosion of mouth-watering flavors and eye-catching colors. Dishes include classic paella, black bean cakes, Spanish-style calamari, and more. The food isn't the only thing Columbia has to offer! As one of Open Table's Most Scenic Restaurants in America, it dazzles with epic ocean views and impressive authentic Spanish architecture.
Activities and Attractions
Whether you're looking for a chill vacation vibe or an adventurous experience, Clearwater Beach and its surrounding areas have something for you.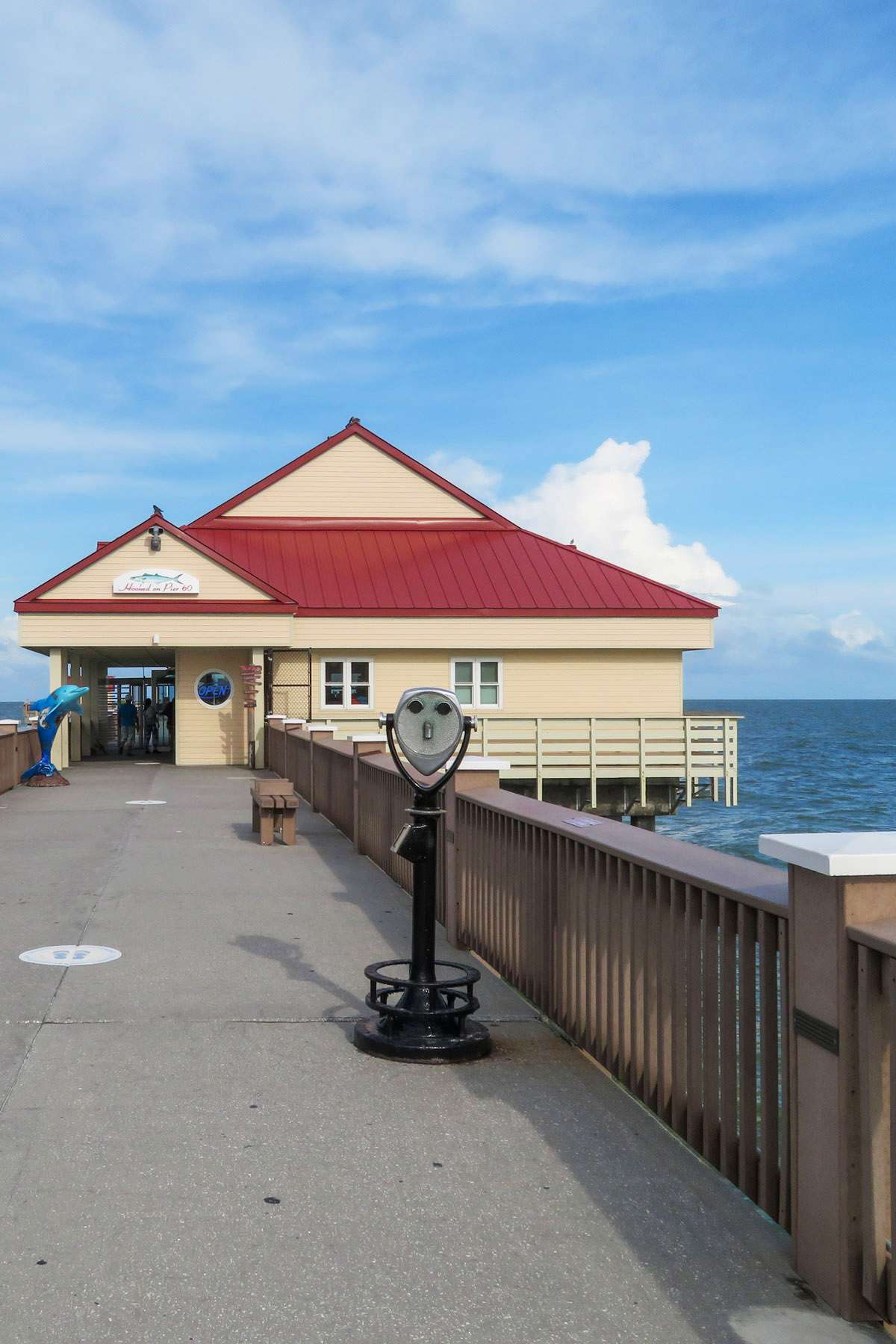 9. Take a Stroll at the Caladesi State Park
Caladesi Island State Park invites you to experience its natural Gulf Coast wonders. Touted as one of the few untouched natural habitat islands left in the area, Caladesi offers nature trail walks, kayaking, pristine beaches, a mangrove forest, and many other sights.
10. Walk the Fred Marquis Pinellas Trail
This rail trail runs from Tarpon Springs to St. Petersburg, south of Clearwater Beach. The 38-mile trail winds through several downtown areas and many parks. Along the way, there are places to rest, take in the view, and meet new people. Whether you're walking, biking, or skating, the Pinellas Trail has so much to offer.
11. Discover Wildlife at Cliff Stevens Park
Cliff Stevens Park is part of Southwest Florida's water management district. The area is dedicated to protecting Florida's natural water resources. Its 44 acres of land allow for fishing, kayaking, canoeing, and hiking. If you enjoy an old-fashioned picnic, the Cliff Stevens Park picnic area is the perfect place to enjoy one.
If you love animals and want to enjoy the wildlife southeast Florida has to offer, a visit to Honeymoon Island State Park would be well worth your time. Bird watchers will fall in love with the variety of local birds, including bald eagles and owls. You may also spot raccoons, armadillos, and tortoises. Enjoy picking shells along the beach, or enjoy an idyllic picnic. The park also offers wedding packages for those who want to take advantage of the idyllic views for their big day.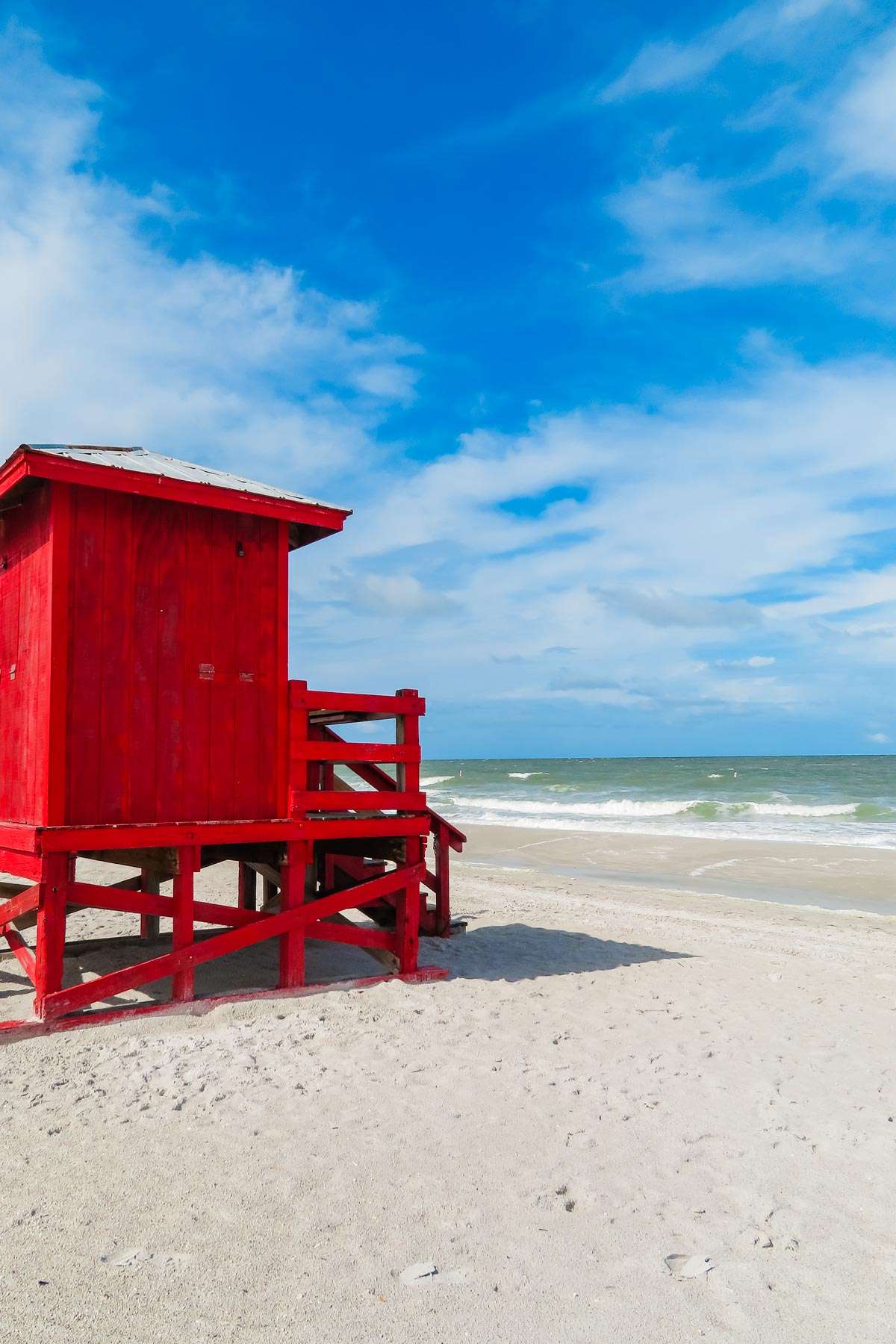 12. Sand Key Beach Park
For a quiet beach day, take a short drive across the bridge to Sand Key Park. The beach in this park is a popular spot for nature lovers to get away from the hustle and bustle of Clearwater. Enjoy the crystal-clear water and wide stretches of sand without the busy restaurants and shops that line Clearwater Beach. It's a perfect way to spend a fun day relaxing in a natural beach area.
13. For Sports Lovers: Baycare Ballpark
If you or someone you love enjoys baseball, get tickets to watch one of the Philadelphia Phillies spring training games at Baycare Ballpark in Clearwater. Or check out the city's minor league baseball team, the Clearwater Threshers.
14. For Kids (And Kids at Heart!): Captain Memo's Pirate Adventure
Set sail on Captain Memo's Pirate Cruise, a 2-hour tour boat tour of beautiful Clearwater Beach. The ship's crew of friendly pirates keeps everyone entertained with fun and educational interaction. Learn sailing basics, listen to music, look for dolphins and enjoy snacks and drinks on the boat ride. The ship's crew puts safety and cleanliness first on every journey.
15. Tour the Clearwater Marine Aquarium
Clearwater Marine Aquarium is not your typical aquarium. You won't just find an array of underwater life; you'll be offered the chance to participate in amazing high-tech virtual reality adventures and immersive exhibits with real marine creatures. Want to learn about giant squid or feed the otters? There's so much to learn and do at the aquarium. Kids who are fans of the movie "Dolphin Tale" will be excited to know that the Clearwater Marine Aquarium is where Winter's story took place!
If you're hunting for more dolphin fun, hop on a Little Toot tour boat! These boat tours have been the best way to get an up-close and personal view of dolphins in the Gulf of Mexico for over 20 years. This kid-friendly tour offers shade, cold drinks, and an onboard bathroom, ensuring an enjoyable and comfortable trip for all passengers.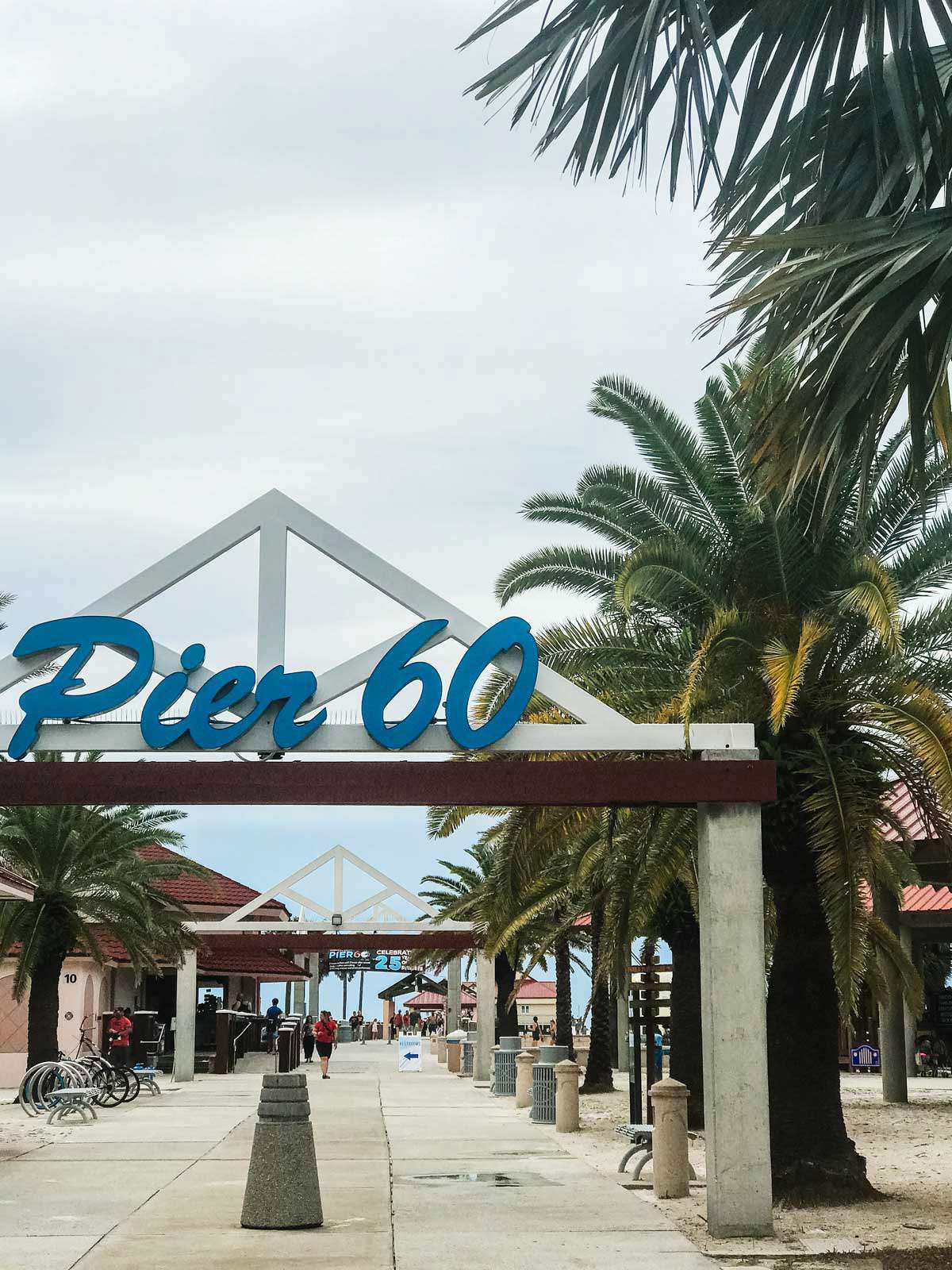 16. Enjoy Sunsets Pier 60
Take a stroll along the boardwalk at Clearwater Beach's Sunset Pier 60. It offers all the usual boardwalk attractions like food, live music, street performers, souvenirs, and games. If you're tired from walking around, you can sit and take in a movie at the Sunset Cinema Movies Under the Stars. Movies start nightly at dusk and are perfect for a family outing or romantic date night.
Amateur photographers are sure to fall in love with Clearwater Beach. Its scenic natural beauty and exciting nightlife give opportunities for the shot of a lifetime. You can get great pictures of the sunset and the beach, take advantage of boat tours like the Sea Screamer or enjoy the thrill of a helicopter tour above the beach. Any way you choose to do it, your vacation scrapbook will be full of memories.
17. Shop Around Downtown Clearwater
While Clearwater Beach is the main attraction for most vacationers, downtown Clearwater has a charm all its own. Check out an art exhibit at the local library, walk the quiet streets and enjoy the quaint shops, or visit the Market Marie, an outdoor farmers market open every second Saturday of the month.
If you love to shop, several malls around Clearwater will satisfy you. Check out Pelican Walk Plaza on Mandalay, a collection of stylish boutiques and casual dining spots. Pick up a few necessities or shop the department and specialty shops at the Clearwater Mall for a more typical mall shopping experience.
Clearwater Beach and its surrounding areas are wonderful destinations for families of all sizes. The area offers beautiful beaches, activities and relaxation for all ages and fitness levels, great food and entertainment, and accommodation options for most budgets. Have fun in Clearwater!