If you're heading to the beach—whether it's for spring break, summer vacation or a Caribbean cruise—there are few essential items to pack that will make your trip that much more relaxing. Here are 9 must haves for your beach vacation.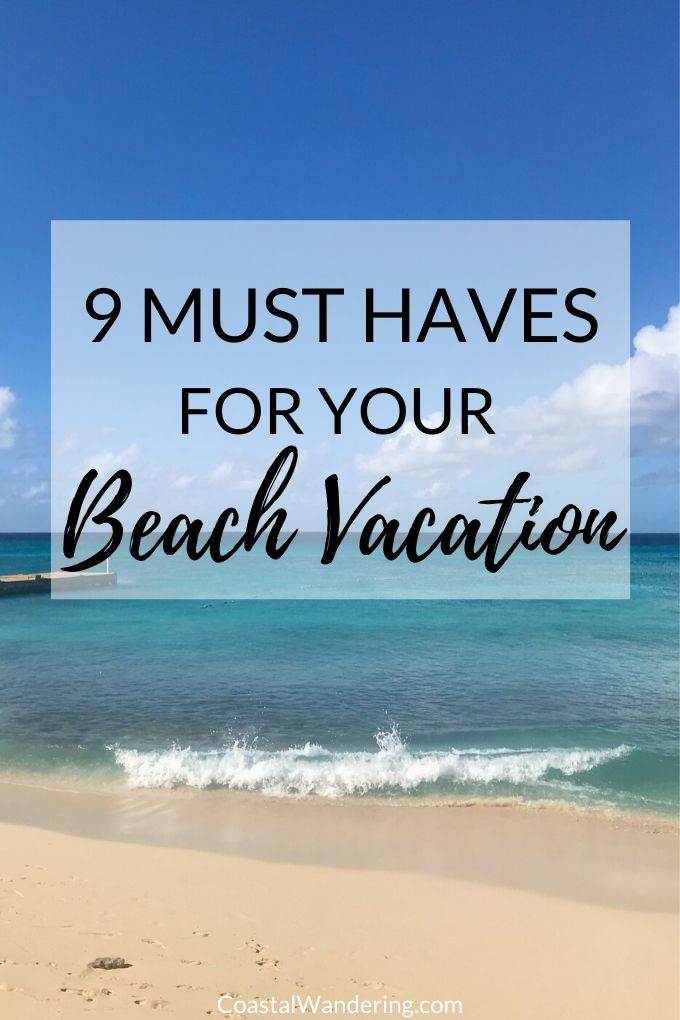 Must haves for the beach
I just got back from a beach holiday and I wanted to share the things I used every day while they're still fresh in my mind.
These must haves are the items that got the most use on my almost two-week-long beach and cruise vacation. I'm so glad I packed them and they will definitely be on the list for my next beach vacation.
A wear-with-everything sun hat
This is the only sun hat I took on our trip and I really did wear it with everything! Lounging by the pool. ☑️ Sightseeing. ☑️ Walking on the beach. ☑️ I wore it with swimsuits, dresses, shorts, and jeans—and because of the classic cut and neutral colors, it looked great with everything.
Bonus, it's under $20. And UPF50, so no sunburn on my face! It was a great backup to my face SPF.
Note: this color is called khaki and it's a light straw color.
A swimsuit (or two) that's comfortable to wear all-day
For me, a bathing suit has to have good support and be easy to get in and out of. This one-piece has been my go-to for a couple of years now, but I also love a sporty bikini for all-day water activities.
A cute sundress that doubles as a beach coverup
Or a cute coverup that doubles as a dress you can walk around town and go to lunch in. Bring one that won't wrinkle when you toss it in your beach bag. Bonus if it dries quickly when you put it on over your wet bathing suit.
I packed two: this halter style and another one that's a few years old (this one looks similar and comes in a lot of different colors, patterns, and sizes).
Lightweight comfortable sandals that go with everything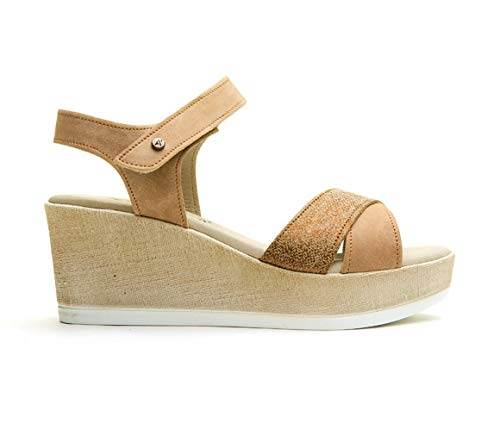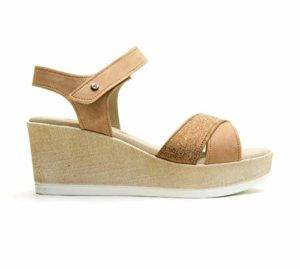 I did not have these on my last trip, but I wish I did. The sandals I packed weighed a ton, and truth be told the heel was a little too high to make them comfortable for sightseeing.
These are super lightweight and the perfect height, with enough cushioning and support to make them perfect for wearing all day. (Arcopedico also makes flats and boots that look like they would be perfect for a trip to Europe!)
A lightweight bag with a zipper top
Bring one that's cheap or washable so you don't care if it gets covered with sand, sunscreen or frozen drinks. Handles that are long enough to go over your shoulder is key, as is an inside pocket for small stuff. I snagged my current favorite for $10 at a sale, but this one is similar and almost as cheap.
Reef-safe sunscreen
If you're going to go in the water, please make sure you are not spreading sunscreen chemicals that can damage reef systems.
Use a reef-safe mineral sunscreen so you're not harming the marine environment—or putting harmful chemicals on your skin where they can be absorbed. This one is my favorite for the beach.
Kindle paperwhite and kindle unlimited
If you're on vacation, a great beach read or ten is a must. I took my Kindle everywhere in my beach bag. From reading on the deck to our balcony, to the beach or the pool. This one is waterproof and glare-free for reading in the sun.
And with Kindle Unlimited I can load up my Kindle and swap out books as much I want.
2-in1 sunglasses
I love glasses with magnetic clip-on sunnies. It saves me from having to carry around both reading glasses and sunglasses.
When you duck into a store or restaurant, you can just pop the shades off and stick them in your pocket. No searching your bag for your reading glasses!
iPhone
This is an obvious one, but the best camera is the one you have on you all the time. I love my Nikon DSLR, but I rarely take it with me on vacation because I know I'll leave it in the room.
I like to travel light so that means mostly iPhone photography for me. (Yes, I took the Princess Cays beach picture above with my iPhone 🙂 )
Did I miss anything? What are your beach vacation must haves?