Nothing says vacation like a day at the beach. Sun, surf, and sand are all you need for a perfect day… except for a few essential beach gear items. Here's everything you need to make sure your day at the beach is as relaxing as possible.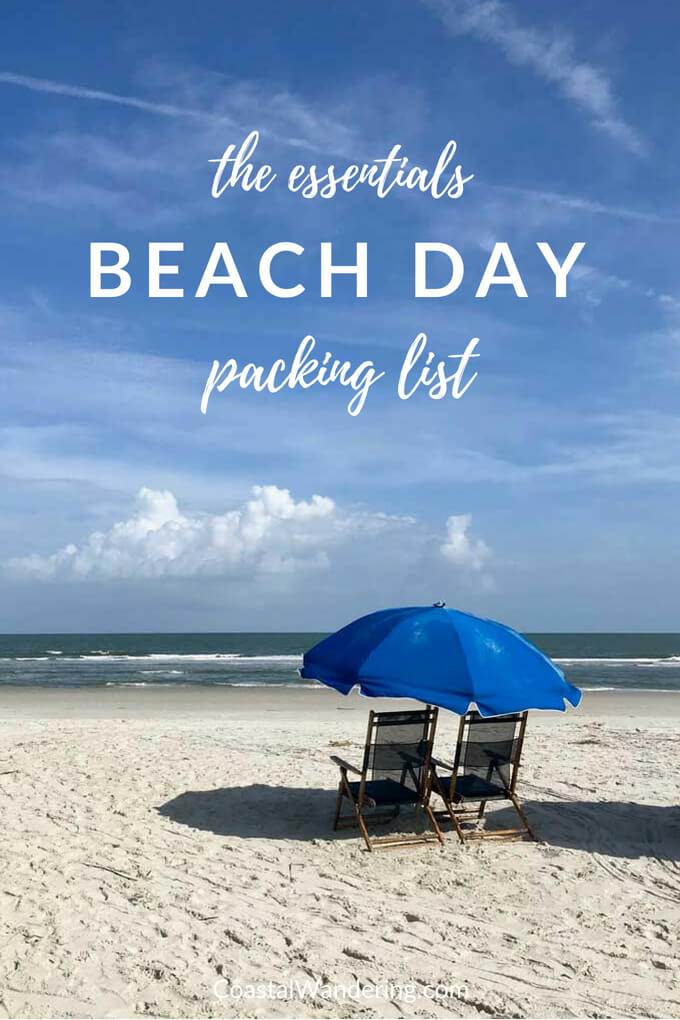 Whether you're hitting the local beach on a beautiful summer day or planning a winter escape to a tropical island, here's the must-have beach gear for a perfect day at the beach.
Sun Protection
Let's start with the most important item when you're heading to the beach—sun protection. There is nothing worse than getting a sunburn on your first day of vacation!
As someone who lives on an island, I've tried just about every type of sun protection you can think of. But I've narrowed it down to these essential few items you'll need to spend a day in the sun.
This post may contain affiliate links, see my disclosure for more details.
Sunscreen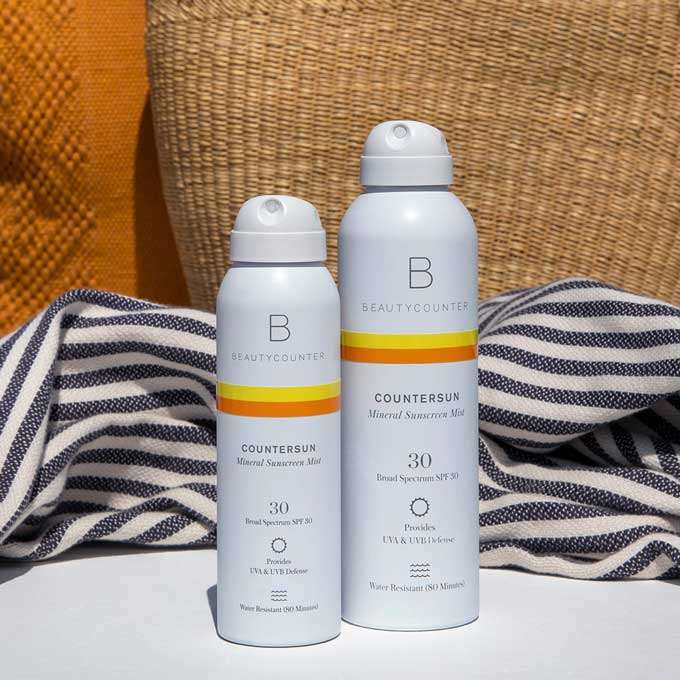 For sunscreen, I look for two things—UVA/UVB sun protection and products that are reef safe without chemical sunscreens or other harmful ingredients. I've tested so many brands, but these are my go-to sunscreens. Always remember to apply 15 minutes before sun exposure and reapply often!
Sunscreen lotion
This Beautycounter Countersun Mineral Sunscreen Lotion has the best consistency of any of the many, many sunscreens I've tried. It goes on like a lotion, is easy to rub in and doesn't give my skin a white cast. It protects against UVA, UVB and Blue Light and it's water-resistant for 40 minutes. The perfect everyday sunscreen!
Non-aerosol spray sunscreen
This Countersun Mineral Sunscreen Mist is air-powered, making it easy to apply. And like all Beautycounter products, it does not contain any chemical sunscreens and is reef safe. This spray-on sun protection is SPF 30 and water-resistant for 80 minutes.
Stick sunscreen
Beautycounter's Countersun Mineral Sunscreen Stick is perfect for carry-on travel since it's not a liquid. This rub on sunscreen is moisturizing and easy to use. With SPF 30 it's water-resistant for 80 minutes.
Sport sunscreen
I'm a huge fan of Juice Beauty and their Sport sunscreen is my favorite for active beach days. Unlike other physical sunblocks I've tried, it doesn't leave a white film if you rub it in really well. It's SPF 30 and water-resistant for 80 minutes. I've never gotten a sunburn with it.
Sun hat
This one is my favorite! I searched a long time for the perfect sun hat. This one is cute, light and breathable and most importantly UPF50!
UPF shirt

I love that this shirt is breathable and UPF 50. It even has mesh panels on the underside of the sleeves for cooling and venting. Perfect to throw on if you get a little too much sun.

The perfect beach towels

This quick-dry beach towel is large, lightweight and it folds up into its own storage bag making it super easy to stash in your tote—great for keeping your beach bag sand-free.
Beach chairs and umbrellas

This is optional, but I love beach chairs and umbrellas (more sun protection!) when I'm at the beach. You can often find heavy-duty rentable chairs and umbrellas already set up at the beach. But if you want to bring your own, lightweight beach umbrellas and beach chairs with shoulder straps are great options.
Beach reads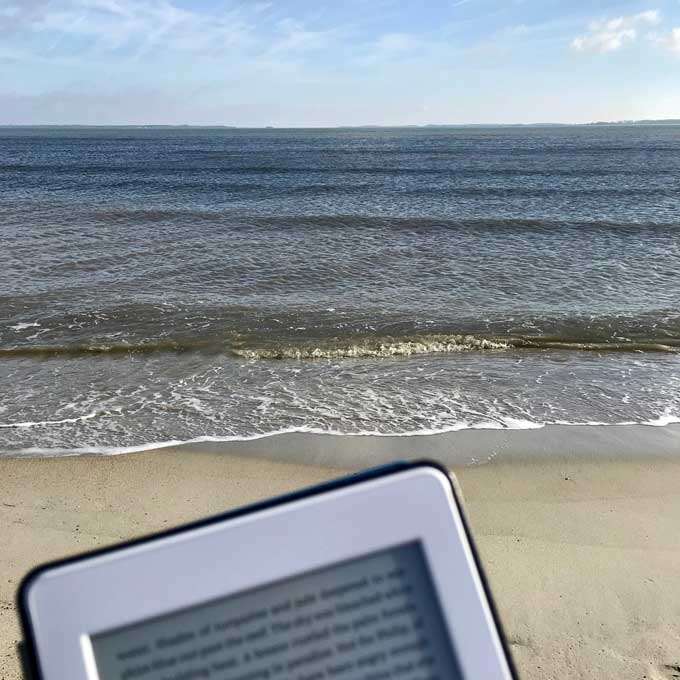 I love my Kindle Paperwhite because you can read it in the sun without glare. They even have a waterproof version now that is perfect for the beach. And a day at the beach is not complete without a beach read.
Beach bags
A cute and functional beach bag is a must. This tote bag works as well for carrying your beach gear, a day of shopping, or bringing home seashells.
Water bottle
If you're at the beach, don't forget to stay hydrated. This stainless steel insulated bottle will keep your beach beverage of choice cold up to 24 hours.
This essential beach gear will make for a good beach day whether you're hitting the local beach or your dream beach destinations. And depending on where you're headed, you may want to include beach toys or water shoes as well. Be sure to add these items to your beach vacation packing list.
Your essential beach gear
What are your must-have beach day essentials? Have I missed anything? Let me know in the comments below!