If you're looking for an adventure, look no further than visiting a coral reef! The vivid colors, crystal clear waters, and amazing marine life will help you create memories that last a lifetime.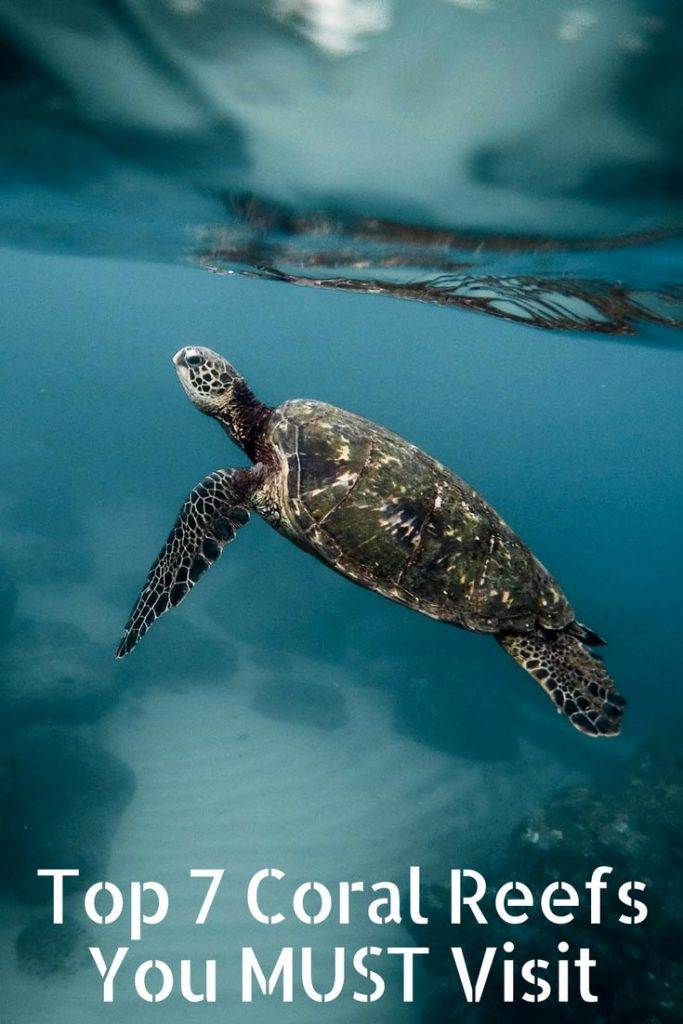 Contrary to what some might think, corals are not plants. Though they rely on photosynthesis to survive, they're actually animals (and related to jellyfish!). Reefs formed by corals house thousands of species of marine life. Coral reefs attract many tourists each year, especially those who love diving and snorkeling!
Top 7 Coral Reefs You Must Visit
National Geographic listed many of these coral reef destinations in their book, Secret Journeys of a Lifetime: 500 of the World's Best Hidden Travel Gems. Find more travel inspiration by checking out their Complete Guide to National Parks and Journeys of a Lifetime: World's Greatest Trips.
San Pedro, Belize
With more than 40 different coral reef dive sites available, San Pedro, Belize easily makes it to the top of our Best Coral Reefs list. What's most interesting about these dive sites is the nocturnal marine life. You have not experienced a coral reef to its fullest unless you've enjoyed a night dive!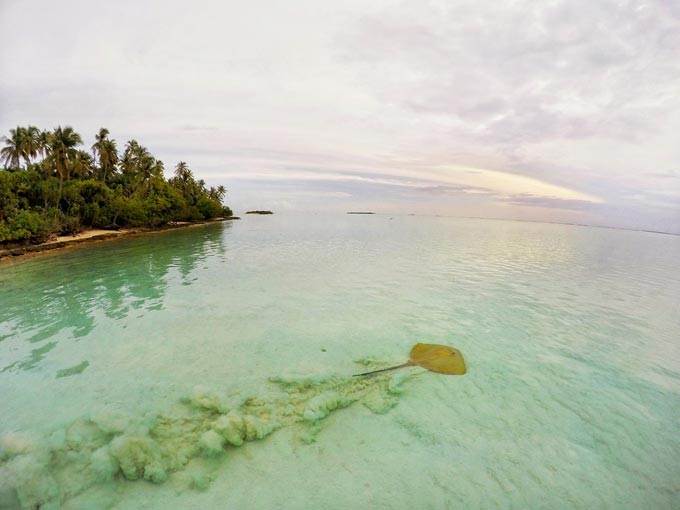 Maldives
One of the most famous Coral Reef destinations is the Maldives. Over 1,000 small coral islands help form an underwater mountain range. 75% of the world's reef fish species live in the Maldives. While visiting the Maldives, you can enjoy pretty much any water activity you can think of. From paddling or canoeing around the lagoon to parasailing over the open sea, it's truly the vacation of a lifetime!
Ningaloo, Australia
Here, you can walk directly from the beach to the coral reef, which is a rare opportunity. You can snorkel by walking right off the beach! June and July are the optimal times to visit. Ningaloo is known as the best place on Earth to swim alongside whale sharks.
Many compare Ningaloo and The Great Barrier Reef, Ningaloo is unique, while The Great Barrier Reef is much larger and more touristy. In fact, it's the largest in the world! Both are definitely worth visiting. If you're visiting Ningaloo, be sure to book well in advance as accommodations fill up fast.
Andros Island, Bahamas
With the Bahamas being one of the top romantic getaway destinations in the world, it's fitting that their coral reefs made our list. Comprised of 700 islands and over 2,000 rocks and cays, you'll find the clearest water you've ever seen here! Underwater caves and giant tube sponges, finger coral, and sea fans make Andros Island a must-visit. There are many things to do in the Bahamas, including boating, diving, fishing, family fun, and pretty much any water sport you can think of.
If you have enough time, you can take a boat there. If not, you can take one of the two daily flights from Nassau.
Grand Central Station Coral Reefs, Fiji
Fiji is a majestic and magical vacation spot. Whether you're traveling to relax or have an adventure, the islands in Fiji will make the travel bug in you extremely happy. Shallow waters make it easy to dive and snorkel at the Grand Central Station Coral Reefs. Do as much or as little as you'd like, but make sure you take tons of pictures!
Also worth mentioning is the Rainbow Reef in Fiji. It is one of the top diving destinations in the world and has been named one of the Top 15 Most Beautiful Coral Reefs by The Culture Trip.
Red Sea Coral Reef, Red Sea
Bordered by deserts on both sides, the 5,000-year-old Red Sea Coral Reef is more than 1,200 miles long. Crystal clear tropical waters and warm temperatures make the Red Sea Coral Reef a paradise for snorkeling and diving enthusiasts from all over the world.
Tubbataha Reefs, Philippines
There are many reasons to travel to the Philippines: culture, food, landscape, and of course the Tubbataha Reefs. In order to reach the reefs, it can take more than ten hours by boat. Another top diving location, the best time to go is March through June. Home to 11 shark species, 360 coral species, and more than 600 species of fish, Tubbataha Reefs is a great way to round out our list of the best coral reefs in the world!
Which reef would you visit first? Let me know in the comments!