Is a European cruise on your bucket list? Here's a step-by-step guide on how to plan a European cruise, including how to choose your destinations, cruise lines, embarkation port, book the right excursions and even a couple of cruise packing tips.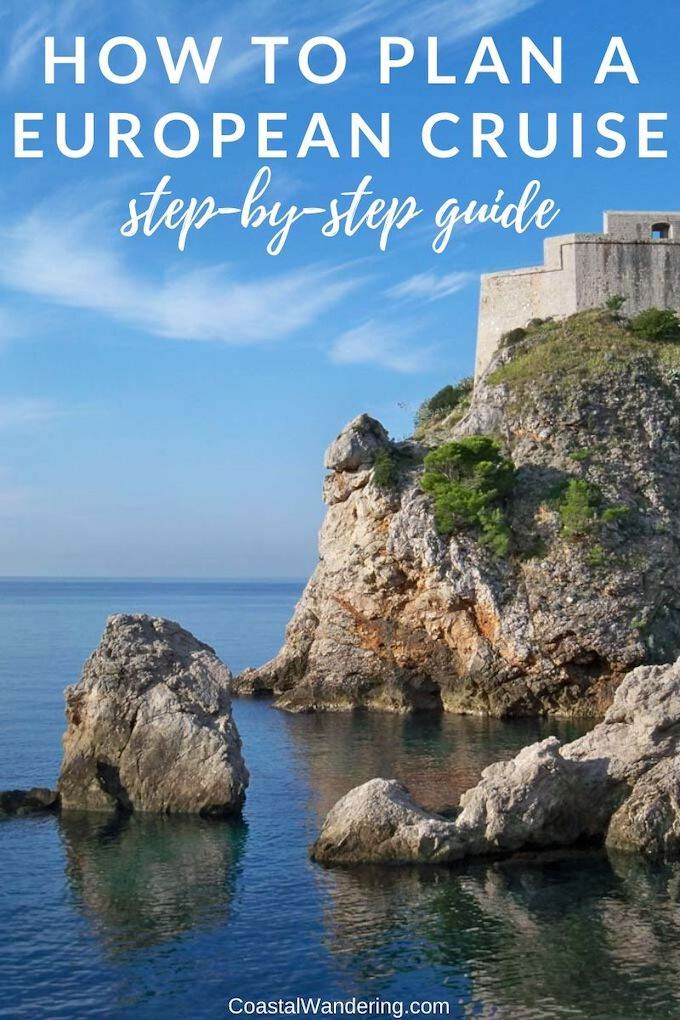 From Rome to London, from the Greek Islands to the Norwegian fjords, many of Europe's top places to visit are coastal destinations that you can visit on a European cruise. With over 200 ports of call to choose from, you can plan the trip you've always dreamed of.
Whether this is your first time cruising or your first time to Europe, you might be feeling overwhelmed at the thought of planning all of the small (but necessary) details that go into making your dream European vacation a reality. From trying to choose the right excursions for an authentic European experience to worrying about language barriers, it can feel like there are a lot of obstacles to overcome during the planning process.
If you're feeling overwhelmed, know this:
You're not alone. Even the most seasoned of travelers are prone to those feelings.
The good news?
You can use this strategic step-by-step guide to plan your European cruise while keeping those feelings of overwhelm in check. Here's everything you need to consider when planning your European cruise, including choosing the best times to travel, your destinations, what you'll do at your ports of call, where you want your cabin to be, what you'll pack, and even the dos and don'ts for your cruise line.
To search for the best cruises in Europe, click here.
Your Step-by-Step Guide to Planning A European Cruise
If you're wondering where the easy button is for planning your European cruise, this is it.
Whether you're planning to sunbathe in the Mediterranean or wander your way through the Scandinavian and Baltic countries in the north, use this step-by-step guide to move from overwhelm to living out the reality of your dream vacation in Europe.
Part 1: Plan Your European Cruise
The first steps in planning your European cruise are quite simple:
Choose when you'll be cruising.
Decide how long you'll travel.
Select a general region for your European cruise.
Confirm your cruise line and embarkation ports.
Here are more details to consider during each of these steps.
1. Choose When You'll Be Cruising
While there are ideal times to set sail, there is no definitively "perfect" time of year. That said there are a couple of things to keep in mind when you're planning your European cruise.
Here are some tips and tricks to help choose the right time of year to set sail, based on the three main European cruise regions:
Northern Europe (Including Scandinavian & Baltic Cruises)
Personally, I enjoy Northern Europe's weather best in the summer months. I took a Norwegian fjords cruise at the summer solstice (June) and it was amazing to cruise at night and have it still be light outside.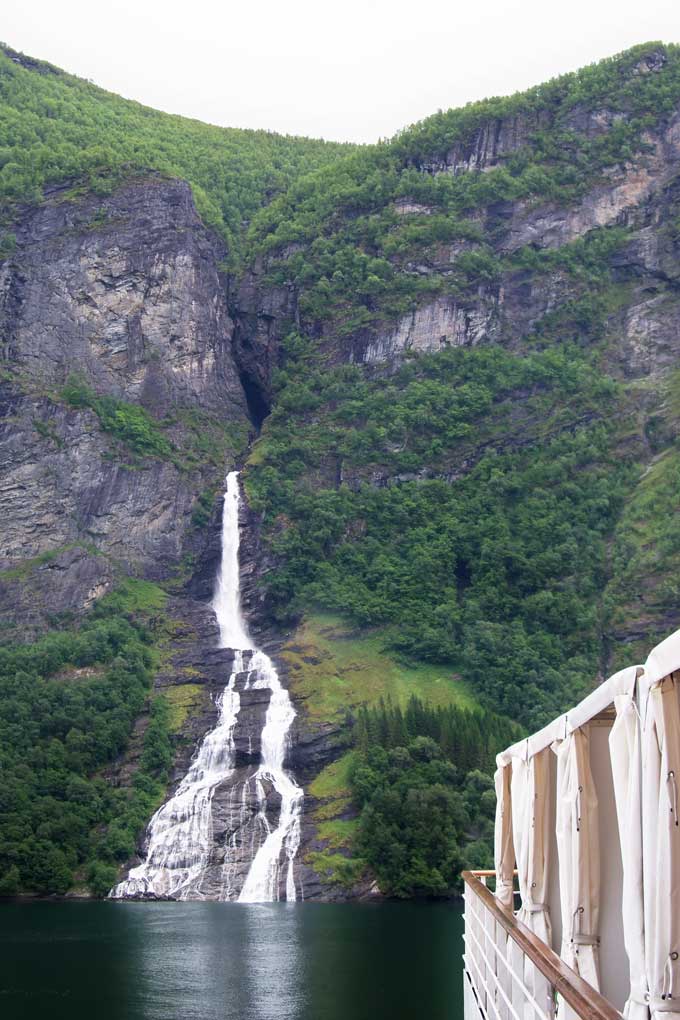 Also, if you're planning to head out on a Northern Europe cruise, the fjords are really not to be missed. The sights are incredible and completely unlike anything you'd see on a Mediterranean or Caribbean cruise.
That said, cruising Northern Europe in the winter might be for you if you're hoping to catch some jaw-dropping views of the northern lights. Scandinavian winter cruises offer some of the best viewing opportunities in the entire world. If the northern lights are what you're after, look for cruises around the spring equinox (March).
Western Mediterranean
First things first, it's important to know that many cruise lines begin repositioning their Mediterranean ships in October and early November. While there are a handful of cruise lines – like Costa Cruises, Norwegian Cruise Line and Viking Ocean – that continue to cruise during the off-season, know that your selection will be somewhat limited.
That said, while summer marks the high travel season in Europe, I prefer traveling around Europe in the fall. Primarily because it's less crowded and not as hot (but still quite nice weather-wise). Cruising to Europe allows you to still get out on the ocean, travel to bucket-list-worthy destinations and totally miss Caribbean cruises hurricane season!
Eastern Mediterranean
Similar to the western Mediterranean cruise region, you'll see a more limited selection of cruise travel options during the winter months.
The peak season for the eastern Mediterranean region falls between June and September, though July and August certainly see the most travelers. Again, my preference for this region falls onto the shoulder seasons from mid-September to November or May through June.
Why? The reason is simple: fewer tourists. Greece and Turkey get particularly busy during those summer months and it can be brutally hot. Cruising during the shoulder seasons helps combat both of those elements.
2. Decide How Long You'll Travel
While you can find European cruises lasting anywhere from three hours to three weeks, the majority of European cruise itineraries will last between 5 and 14 nights. And if you're hoping to visit a handful of countries, you're in luck. You can expect to visit anywhere between three to four countries during a one-week cruise!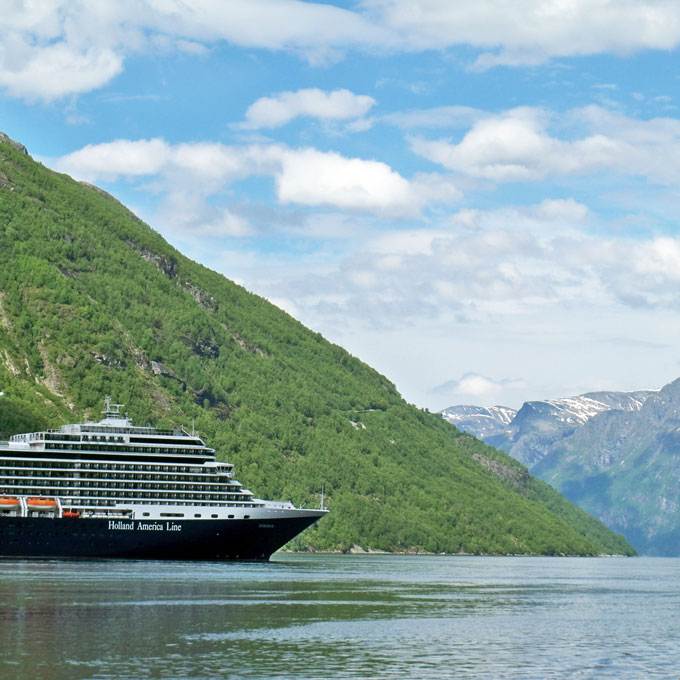 In general, European ports are closer in proximity to one another than you'll find on Caribbean cruises. So even if you choose a shorter cruise, you're still likely to see plenty of destinations. In fact, you won't see too many days at sea because of this.
If you're like me (traveling to Europe from the United States), I also highly recommend adding extra days to your travel itinerary to explore your embarkation city and combat some of the inevitable jet lag you may feel upon your arrival in Europe.
No matter how long you decide to travel for, remember:
Europe isn't around the corner! Give yourself enough travel time to make your trip worth the 8+ hours of one-way flight time.
3. Select a General Region for Your European Cruise
This is the fun part – which destinations are we going to be ticking off the bucket list on this adventure?
Here are some of the most popular European regions for cruising.
Northern Europe & Scandinavia
This is your chance to get a glimpse of destinations like the British Isles or the Norwegian Fjords. These Northern European cruises might not offer beach time, but they make up for it with beautiful historical sights, incredible natural vistas and a wide variety of cultural heritage.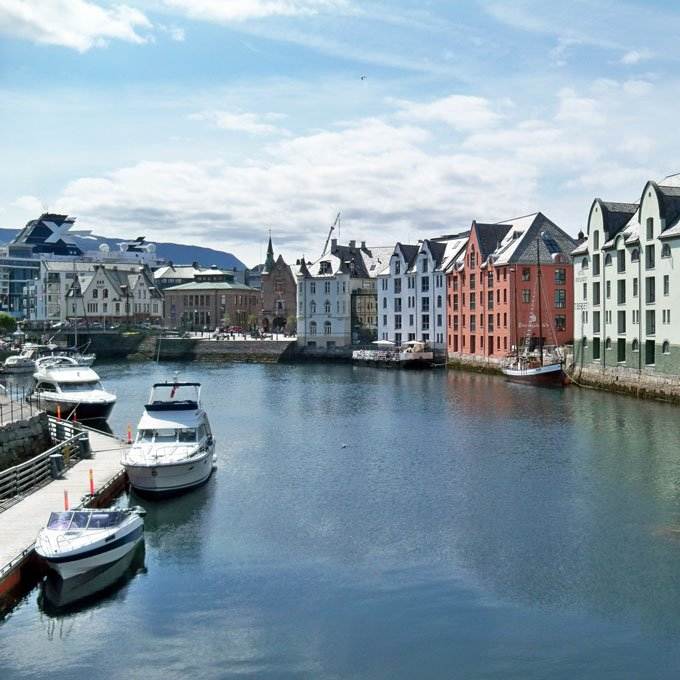 Itineraries for cruises that travel this region might include countries like:
England
Ireland
Scottland
France
Belgium
Netherlands
Norway
Iceland
Sweden
Russia
Estonia
Denmark
Germany
Poland
Lithuania
Latvia
Finland
Pro Tip: The Norwegian fjords are breathtaking. Do not miss this spectacular natural sight! That said, as you might expect, many Norwegian fjord cruises travel primarily within Norway. If you're hoping to see a variety of European countries, look for itineraries that include more destinations.
Eastern Mediterranean
If you're dreaming of slightly warmer weather, a cruise in the eastern Mediterranean might be the perfect fit. Eastern Mediterranean cruises are a particularly great choice for travelers looking for a balance between beach time and historic architecture. You could find yourself wandering around the Acropolis in Athens and soaking up some sunshine in Kusadasi all on the same trip!
Eastern Mediterranean cruise itineraries typically include countries like:
Greece
Greek Islands
Croatia
Italy
Turkey
Cypress
Bulgaria
Pro Tip: If you find yourself in Dubrovnik, don't miss walking the old city walls. The views are incredible. And any Game of Thrones fans will quickly recognize some of the most iconic sights of King's Landing.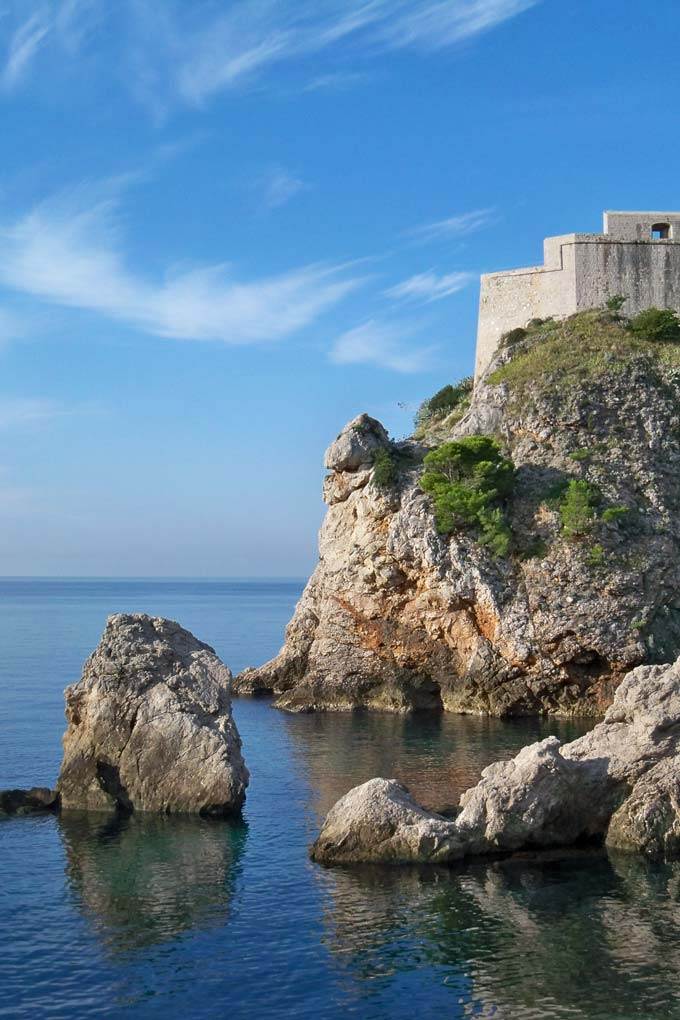 Western Mediterranean
Western Mediterranean cruises are a great way to see some of the most beautiful cities in Europe. You're likely to see plenty of Italian cities like Taormina (Sicily), Florence, Naples, Sorrento, and Venice, as well as a variety of French towns like Marseille, Nice, and Corsica. You might also find places like Tenerife and La Palma (Canary Islands) on the itinerary. But no matter your destinations, you're sure to get your fill of historic sights, local cuisine and plenty of charming shops.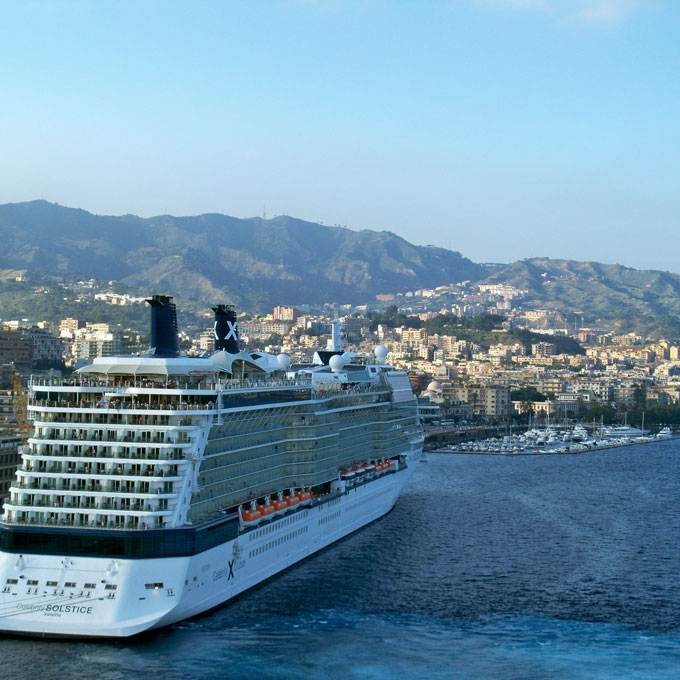 Here are some of the countries you can expect to see on a western Mediterranean cruise itinerary:
Spain
France
Monaco
Italy
Portugal
And may even include Morroco
Pro Tip: You are unlikely to find western Mediterranean cruises running during the winter months. If you find yourself hankering to country hop through the countries mentioned above, you're best to do so during the summer and early fall.
River Cruises in Europe
Unlike the other European regions mentioned above, river cruises set sail from destinations that are further inland, like Keoln or Budapest. The full river cruise season typically runs from March until the end of December, though some (particularly those running through France) end their runs in October.
You can cruise from Vienna or Amsterdam (or beyond) and what's really neat about river cruises is that the ships are much smaller. Compare the average 3,000 passengers on a Caribbean or Mediterranean cruise to the mere 200 guests on a river cruise boat. And you'll find that there's usually a stop every day, meaning you get to see a lot in a relatively short amount of time. It's a totally different cruising experience!
I haven't done a full river cruise yet (it's on my bucket list), but I have done a day cruise on the Rhine taking in Rudesheim and Koblenz. It was truly amazing seeing the castles from the river and exploring the historic towns!
The most popular river cruises in Europe travel through countries like:
Germany
France
Switzerland
Austria
Hungary
Netherlands
Some of the most popular European river cruises are found traveling along the Danube, Rhine, Seine, and Rhone, though there are also river cruises that run in Portugal's Duoro and even on the Volga River in Russia.
Of course, expect your weather to be typical to the regular weather you'd experience in the countries you're traveling through. Russia can be quite cold, even in the fall! The same goes for countries like Germany and Switzerland.
Pro Tip: If you've dreamed of wandering through European Christmas markets with a mug of delicious Glühwein in hand, check for river cruises running along the Danube and Rhine in November and December.
4. Confirm Your Cruise Line & Embarkation Port
You've got a general idea of when you're traveling, how long you're traveling for and where you'll be traveling to...now it's time to choose your cruise line and embarkation port. Keep in mind that you may wish to choose your itinerary based on the embarkation port or for a particular cruise line.
I've cruised with Holland America, Royal Caribbean and Carnival in Europe, though there are plenty of other cruise lines operating in the region. And as far as embarkation ports go, my preference is always to fly to Europe.
While you can cruise from New York or Florida to Europe, you'll have more sea days on a transatlantic crossing and fewer port days to explore Europe than on a typical European cruise. I've sailed Europe from Venice, London (Southhampton) and Rome (Civitavecchia), though my favorite port to sail out of is Venice because you're in the heart of the city and cruise right by St. Mark's square!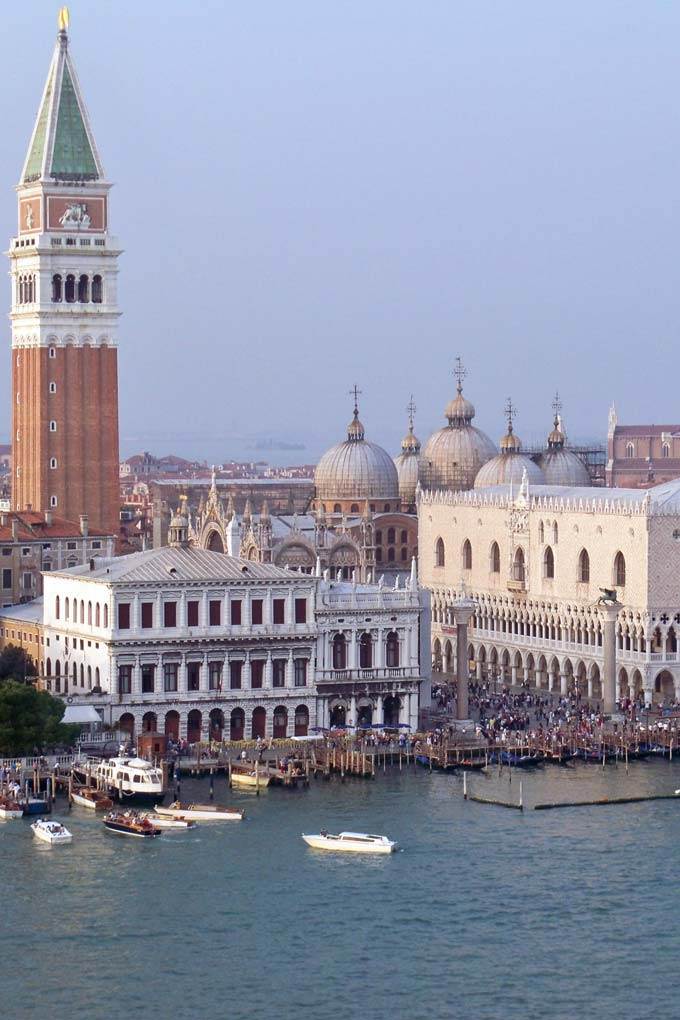 Here are the cruise lines and most popular embarkation ports to consider for each of the European cruising regions.
Northern Europe & Scandinavian Cruise Lines
If you're sailing towards Northern Europe and Scandinavia, you'll want to consider cruise lines like:
Holland America
Norwegian Cruises
Princess Cruises
Celebrity Cruises
Carnival
Viking Ocean Cruises
Costa Cruise Lines
MSC Cruises
Many of the Northern European cruises embark from Southampton, Dublin, Amsterdam, and Bergen. If you're setting sail on a Scandinavia-only cruise, your most likely embarkation points will be found in Stockholm and Copenhagen.
Mediterranean Cruise Lines
If you're setting sail on the Mediterranean, you'll want to consider cruise lines like:
Royal Caribbean International
Princess Cruises
Celebrity Cruises
Carnival
Holland America
Norwegian Cruises
Costa Cruise Lines
MSC Cruises
Almost all of the western Mediterranean cruises embark from Southampton. Many of the eastern Mediterranean cruises embark from Athens or Civitavecchia.
River Cruise Lines
If you've decided on a river cruise, you'll want to look at cruise lines like:
Viking River Cruises
AmaWaterways
Avalon Waterways
Uniworld River Cruises
While there are other river cruise lines operating in Europe, the cruise lines mentioned above definitely have the widest variety of cruise itineraries.
While all of these cruise lines embark from Basel, Budapest, Amsterdam or Nuremberg, there are plenty of other options for your embarkation point.
Pro Tip: Use this cruise search tool to make finalizing your booking details easy! Simply set where you're going and the dates you'd like to travel, as well as other specific criteria like a particular departure port, cruise length, or cruise line and it will show you all the cruises that fit your preferences. From there you can see all the details about the ship, the exact itinerary (including which destinations the cruise covers) and pricing for each cruise option.
Part 2: Book your European cruise
Now that you have many of the big details in place, it's time to book your cruise and nail down some of the fun vacation details – like which type of cabin you'll book and what type of excursions to look for!
During this stage in your planning you'll be:
Choose your cabin type and location.
Plan travel to and from your embarkation point.
Book your onshore excursions.
1. Choose Your Cabin Type & Location
Next up: choosing your cabin. You'll pick your exact cabin on the ship map when you book your cruise. It's just like booking a seat on a plane!
Cabins on European Ocean Cruise Ships
When it comes to the types of rooms on larger cruise ships, you'll have your choice of inside rooms, exterior rooms, and suites. Know that while inside rooms are certainly budget-friendly, they don't have any windows. If you like to wake up with the sun, an inside room is not a good choice for you.
Exterior rooms will always have either windows or a balcony. I always get an exterior room with a balcony – preferably an extended balcony. It's one of my favorite places on the ship to watch the waves!
Pro Tip: Most cruises have room service included. One of my favorite things to do is order breakfast to enjoy on my balcony while watching the ship pull into port. It's a great way to start a day of adventure!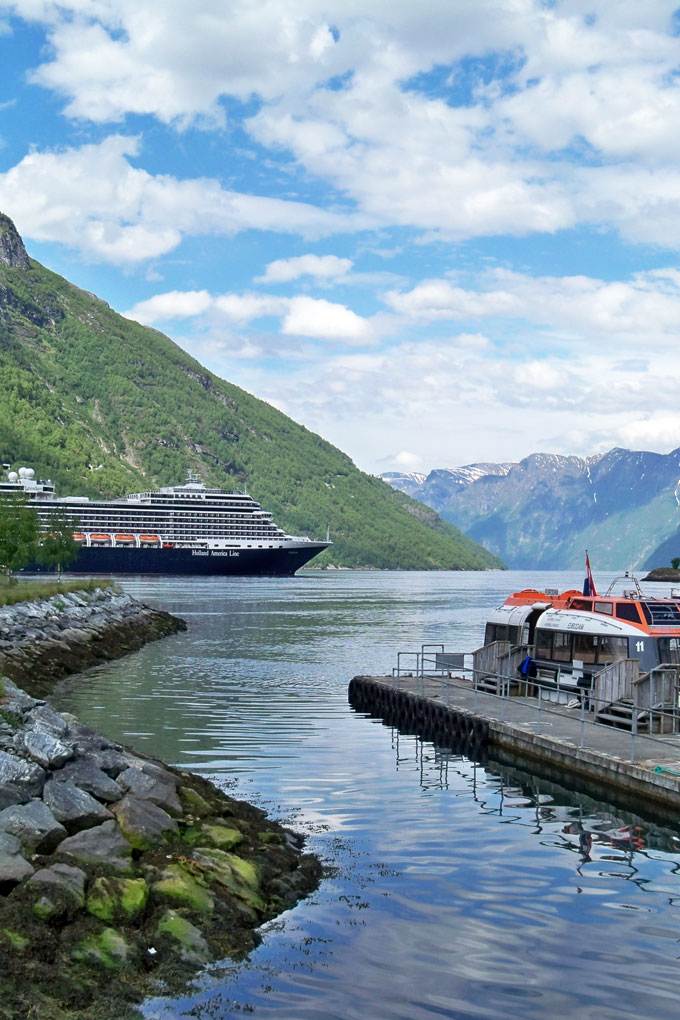 The other consideration you'll want to look at is the location of your room. You'll see options of midship, forward, or aft, as well as higher or lower deck. Your best bet is to consider the restaurants, pool, spa or other amenities onboard that you plan to use and choose a room that's relatively close to that area of the ship.
Pro Tip: Look for forward (front of the ship), aft (back of the ship) or corner rooms as they will often have more space or an extended balcony. Or conversely, the center of the ship will have the least motion. If you're concerned about seasickness, choose a midship cabin closer to sea level.
Cabins on European River Cruise Ships
You'll find that while cabins on river cruise ships vary quite drastically from one cruise to another, all of these cruise ships have one thing in common. No inside rooms! So all staterooms onboard will have at least one window. This is primarily due to the necessity for these ships to be more narrow than ocean liners – they have to maneuver a river after all!
Many river cruise cabins offer the little luxury of a French balcony. Open your stateroom doors and let in that fresh air! While you won't have access to any outdoor space, having a French balcony still provides you with a beautiful view of your surroundings. Don't worry – there will be a railing. There's no need to worry about falling into the river!
2. Planning Travel To & From Your Embarkation Point
The great thing about European cruises is that you have lots of flexibility when it comes to your points of embarkation and disembarkation.
You can sail in and out of the same port or start in one city and end in another, for example, Athens to Barcelona or Rome to London. Pay careful attention to those embarkation and disembarkation points, knowing that starting and ending in different cities could increase the cost of your airfare.
I would highly recommend giving yourself extra time on either end of your cruise. There's lots to do and see in Europe and many of the embarkation and disembarkation destinations are major metropolitan hubs. It would be a shame to fly in and out of Rome without seeing the Trevi Fountain, the Colosseum or trying best pizza in Rome!
Pro Tip: You might see some cruise packages that include your hotel and flights. While certainly convenient, these packages can be more expensive than taking care of your own booking arrangements.
3. Book Your Onshore Excursions
This is admittedly my favorite part of planning a cruise. It's so much fun to dig into all of the various things to do and see in each European city!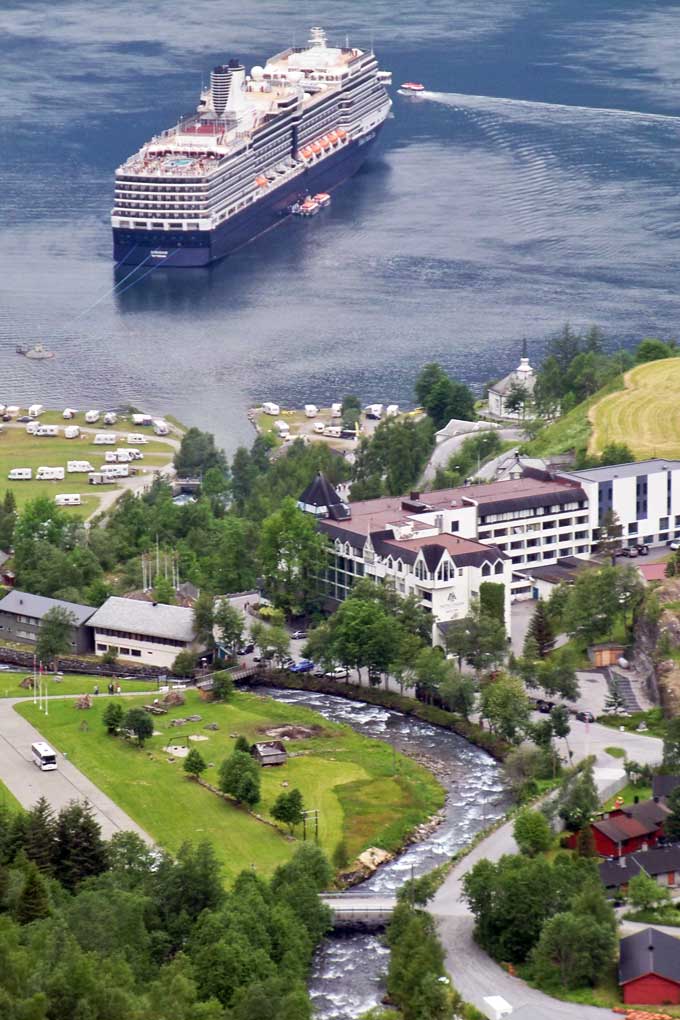 If you've sailed on a Caribbean cruise before, you'll want to take note here. Planning onshore excursions in Europe is a little different for one key reason: many of the European cities listed as ports are actually an hour or two drive or train from the port. You'll want to plan your day accordingly!
For example:
Civitavecchia to Rome is just over an hour by train or car
Southampton to London is anywhere between 1.5 to 2 hours by train or car
Livorno to Florence travel ranges widely from 2 hours by car to 3.5+ hours by a mix of train and bus travel
There is usually a shuttle service offered by the cruise line as an excursion if you just want transportation to the city to explore on your own. This might be easier and more time-efficient than trying to figure out public transit by yourself. Particularly in countries like Italy where you may not feel overly confident in your ability to ask for directions if you get lost!
To book a tour or not book a tour, that's the question.
Keep in mind that you may wish to do some of the big historic attractions, like the Colosseum, with an organized tour. There are a few reasons to do so:
Waiting in lines can eat up your day onshore. And the lines can be really long. Booking a skip-the-line tour (like this one for the Colosseum) can help you make the most of your day.
An expert tour guide can help you gain a better appreciation for the history behind many of the places you're about to visit.
Often, organized tours may also gain you access to places that are not normally accessible to the public. Again, this gives you a better chance of making more of your time exploring!
Of course, other areas, like Santorini or Mykonos, are perfect for wandering and exploring on your own.
You won't be able to see everything in one day. The bottom line here is to do your research in advance and figure out what your top priorities are and where it may make the most sense to book with a tour group.
Part 3: Next Steps
At this point, the hard parts in planning your European cruise are out of the way. Your cruise line is booked, cabin selected, you know where you're traveling to and you probably even have a handful of excursions bookmarked.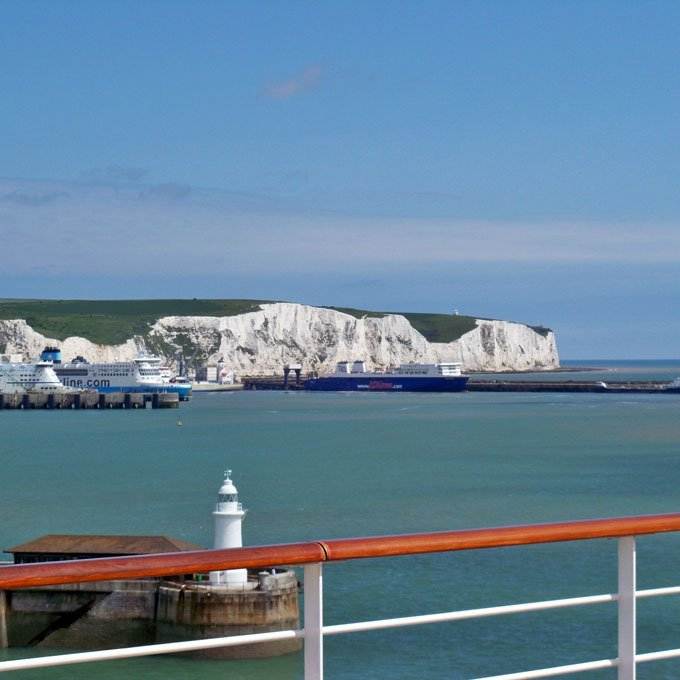 So, what's next? Details. Small details that aren't necessarily fun, but are incredibly important.
Here are your next steps:
Ensure your vaccinations and travel documents are in order.
Plan your packing list.
1. Ensure Your Vaccinations & Travel Documents Are In Order
Right now, if you're a United States or Canadian citizen, the only document you're likely to need while traveling in Europe is your passport.
Likewise, because most of the countries you're likely to visit fall within the European Union or Schengen Zone, you won't need a visa either. You'll simply be considered a "short-stay visitor," which allows you to stay within the Schengen area for up to 90 days within a 180-day period. Many of the non-Schengen countries included on European cruises, like Iceland, Norway and Switzerland, also allow short stay visits of less than 90 days without a visa. So unless you're planning to do some extended traveling in Europe, there's no need to fuss with a visa.
That said, European travel regulations are slated to change in the coming years. If you're looking further ahead into 2021, be aware that depending on when you travel you may need to apply for an ETIAS (European Travel Information and Authorization System) visa waiver. Something to keep in mind and keep an eye on.
You'll need to check with your doctor regarding any vaccines you might need for travel. While European countries don't typically require too many (or any) additional vaccines, you'll want to check in with a travel medicine specialist at least a month before you head out on your European cruise. You can also do a little research on the CDC and US Department of Health & Human Services websites.
Packing list
You're likely to be traveling to a number of countries in a short amount of time. Make sure to plan for a range of weather. I've ended up buying scarfs and gloves in Norway in summer and in Italy in fall. I didn't need them every day, but the weather was changeable and we had a day or two that was chilly.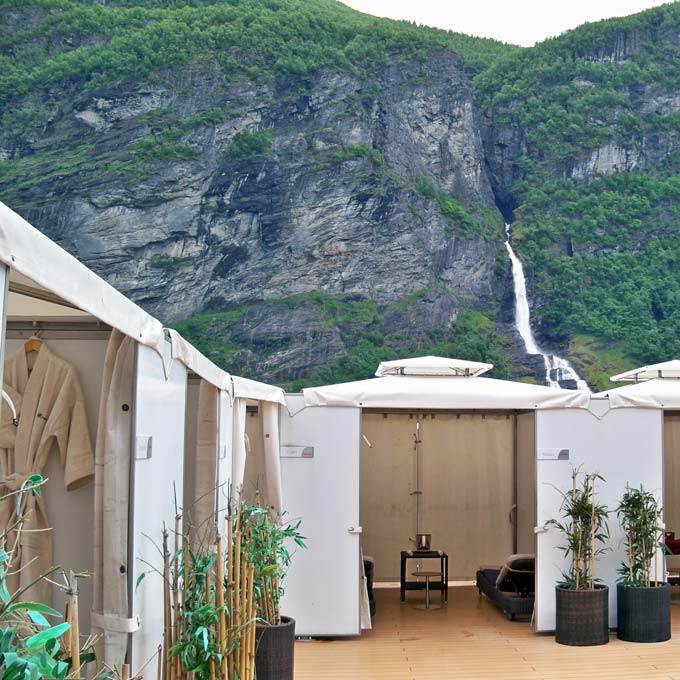 (With this in mind it can be more difficult to travel carry-on only, but it's not impossible.)
No matter which size suitcase you choose to pack, there are a few key items you'll want to make sure are in your suitcase before you set sail.
The two absolute must-have items for your European cruise:
Comfortable walking shoes for exploring UNESCO world heritage sites and walking on cobblestones
Beach gear for warmer destinations, like the Greek Islands and South of France
Along with these key items, you'll also want to confirm dining attire for your cruise ship, because some cruise lines offer formal dinners and theme nights. Knowing this in advance will allow you to make the most of all the fun your cruise line has to offer by packing everything you'll need.
You're Ready to Set Sail On Your European Cruise
That wasn't so hard, was it? This is how I plan my cruises and how I recommend you plan yours. Step by step. There's no need to feel overwhelmed when you have a strategy!
With this planning and research under your belt, you're sure to have a wonderful time exploring all of the incredible sights, culture, and cuisine that Europe has to offer.
Ready to start planning your European cruise? Start searching for the best cruise vacations here.