Not sure what to pack for your upcoming trip to Europe? Here's an easy-to-follow Europe travel checklist that you can use to pack for your upcoming European vacation. You'll also find tips for planning your Europe travel outfits using a capsule wardrobe and a printable packing list.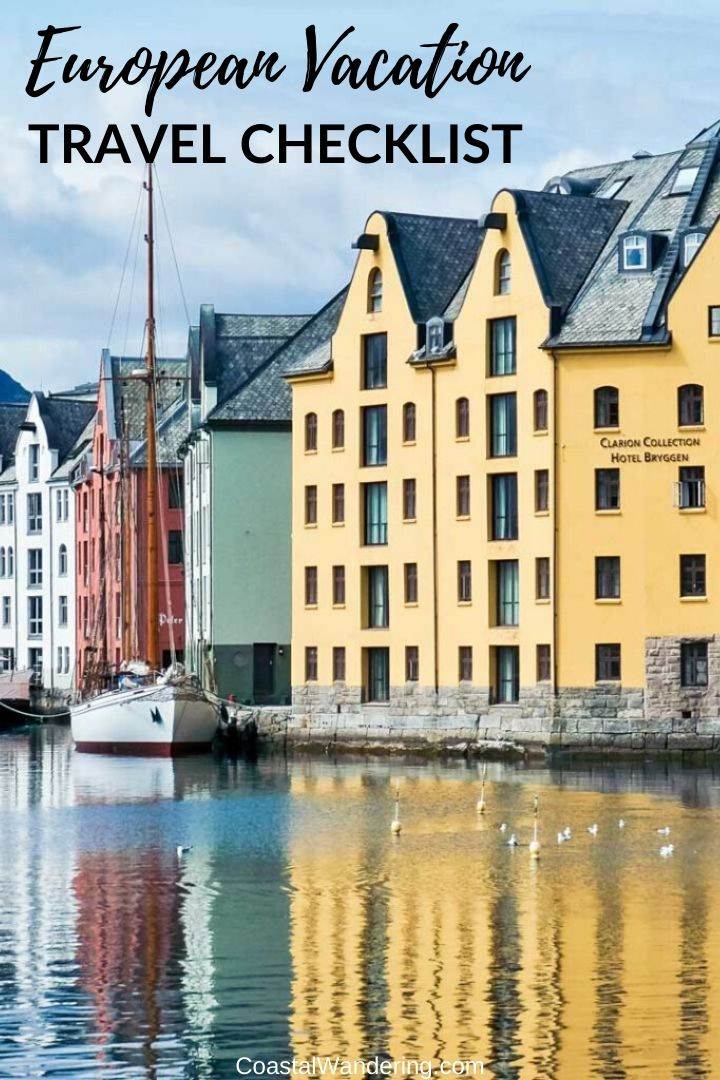 Europe is an incredible continent for travel. Whether you're embarking on a European cruise or setting out to explore on land, there's lots to see and do, and oh-so-much history to explore.
But there's also a lot to know about traveling in Europe, especially if this is your first time. And it's not at all like a US beach vacation or traveling to the Caribbean, where you're much more likely to spend your time shuttling between resort life and planned excursions. From the correct walking shoes to the right size carry-on for European airlines to the perils of dragging a heavy suitcase across those quaint cobblestone roads. Understanding what and how to pack for your European travels can make the difference between an enjoyable vacation and one that's frustrating.
With those frustrating yet avoidable situations in mind, here's an easy-to-follow checklist that you can use to pack for your next trip to Europe. You'll also find tips for planning your travel outfits and a printable Europe travel packing list.
Here's a table of contents for what you'll find below:

Download your free printable Europe travel packing list here.
Luggage, Travel Containers & Accessories
Just as your European outfit choices might look a little different when compared to domestic or beach travel, so too will your luggage and travel container choices.
Luggage Fit for European Vacations
If you're traveling carry-on only to Europe, you will want to check carry-on luggage size and weight restrictions for each airline and/or land transportation method you'll be traveling.
Unlike domestic flights in the United States and Canada, European airline carry-on restrictions differ. And they're often much smaller than our domestic airlines. Planning for these restrictions will help you avoid surprise penalty fees from having your luggage checked at the gate.
Another thing to keep in mind when choosing your luggage is the ease of use. Particularly along cobblestone roads. With the incredible European history also comes older road infrastructure. We're talking things like cobblestone roads, buildings without elevators and narrow staircases.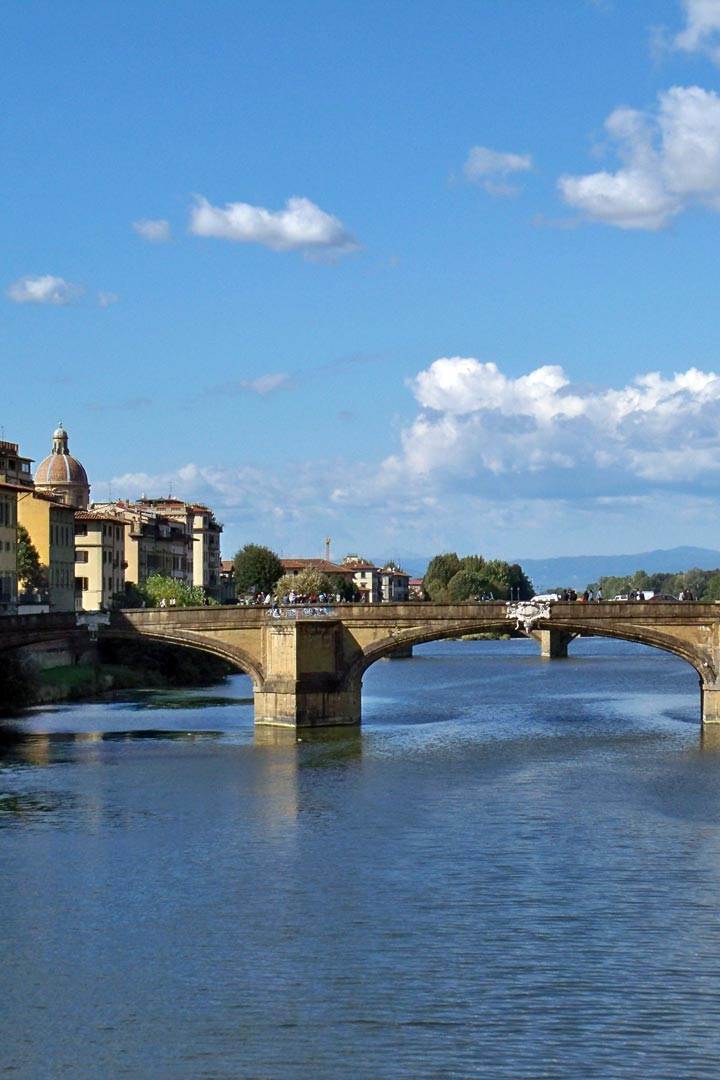 To make getting around easier, the luggage that you travel with should take this into account. Traveling in a backpack carry-on (like this one) can make it easier to get around, especially if you'll be moving frequently between destinations.
If carry-on only travel is out of the question, consider a lightweight hard-shelled suitcase with four sturdy wheels (like this one). This will help with mobility across cobblestone roads and should help you avoid overweight charges if you indulge in a little shopping.
Travel Containers That Make Packing Easy
From a carry-on friendly liquid bag to travel packing cubes, clever travel containers can help make packing for your European vacation much easier.
Ensuring that your carry-on liquids are 3-1-1 compliant is especially important if you're traveling carry-on only, but this is something to pay attention to even if you're checking luggage. I've seen too many fellow travelers have their expensive, high-end toiletries confiscated at security!
I like to decant my products into smaller travel-friendly containers. I like these for cosmetics and these for liquid shampoo, conditioner and body wash.
Create a Capsule Wardrobe for Europe
Planning a capsule wardrobe for European travel can pose an interesting challenge if you're covering a lot of ground while you're away. Unlike planning a capsule wardrobe for a beach vacation, you're more likely to see a wide range of weather across Europe. For example, summer weather in Norway is different compared to the summer weather you'll encounter in Italy.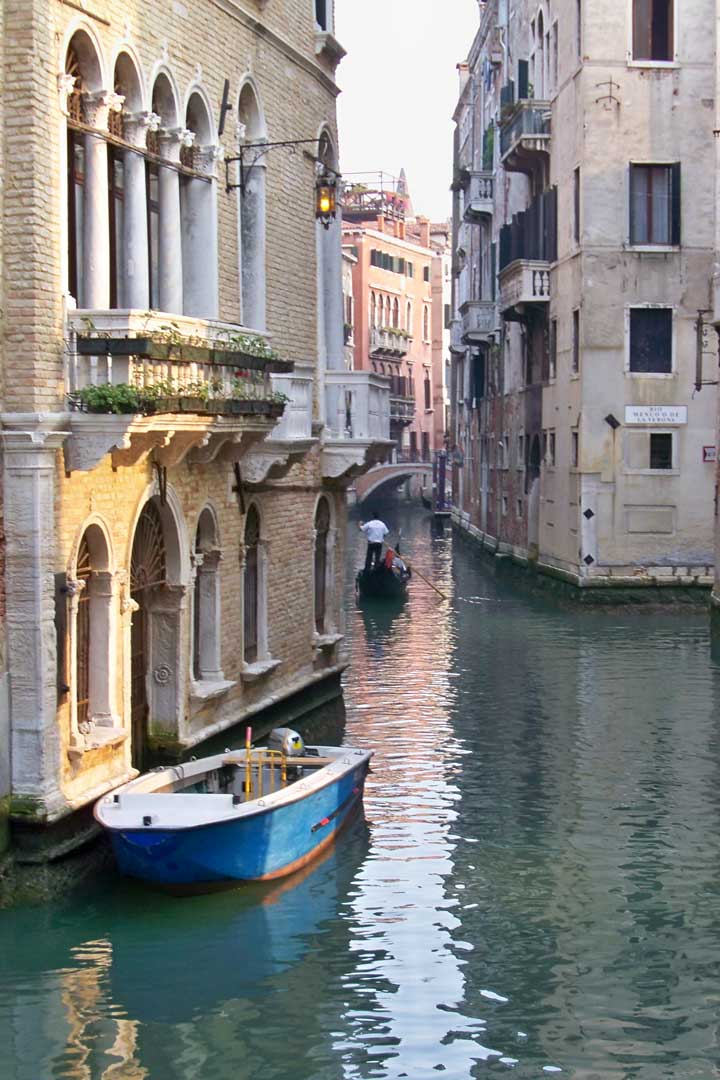 With this in mind, you'll want to gather weather information about each of the locations you'll be visiting. You'll also want to think a bit about the activities you'll be doing while you're away and whether you have access to laundry facilities. This will help you pack appropriately and help you feel more prepared.
Planning the Core of Your European Capsule Wardrobe
As a general guideline, vacations spanning one to two weeks will require a capsule wardrobe that includes about 10 to 12 core pieces of clothing. With a capsule wardrobe of this size, assuming that all items go together, you would have at least 18 different outfits to choose from during your time away.
Weather can range widely in Europe, so a summer capsule wardrobe will look different when compared to a winter capsule wardrobe.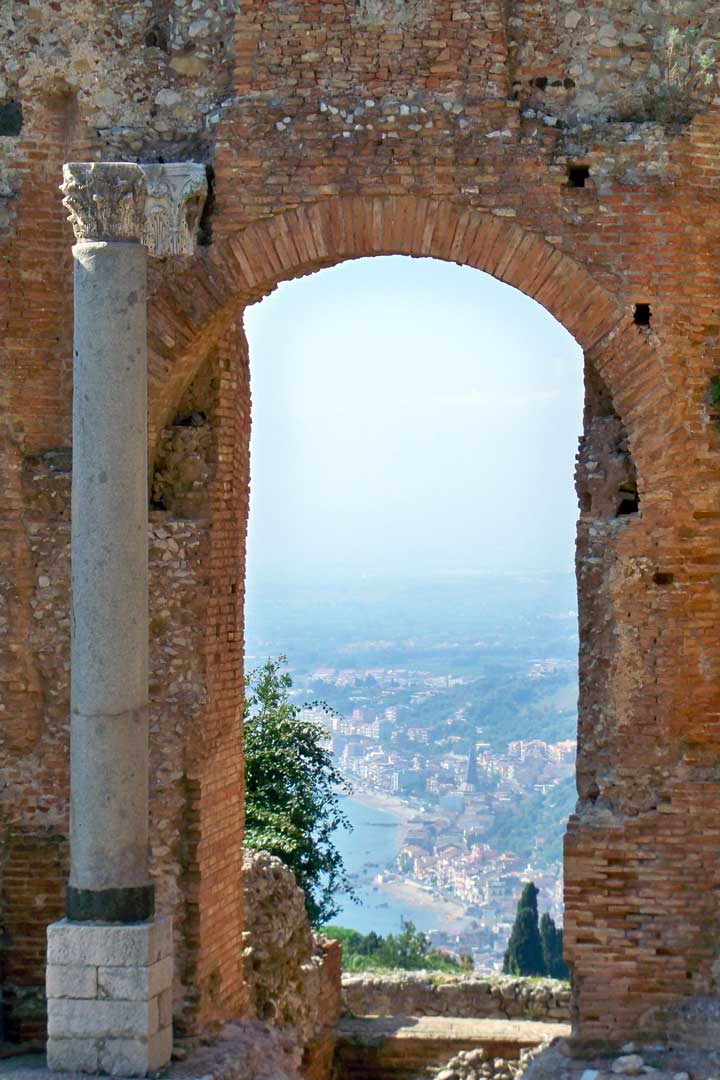 For a summer climate, my European capsule wardrobe would include:
Short-sleeve tops x 4
Long-sleeve top x 1
Dresses x 2
Bottoms (mix of pants and skirts) x 3
Lightweight jacket x 1
For a winter climate, my European capsule wardrobe would include:
Long sleeve tops / lightweight knits x 4
Dresses x 2
Pants x 3
Thin base layer (long-sleeve top + leggings) x 1
Wool coat x 1
And if you're traveling through a variety of climates, you might consider a capsule wardrobe that includes:
Short-sleeve tops x 3
Long-sleeve top x 3
Dress x 1
Bottoms (mix of pants and skirts) x 3
Mid-weight jacket x 1
Extra pieces, depending on your vacation activities, might also include:
Scarf / pashmina x 1
Versatile bathing suit x 1–I love traveling with this one
Hat x 1–this one is my favorite travel hat
And no matter the weather, you'll want to plan your shoes properly. Heels (even low ones) are not overly practical because of the cobblestone roads you're likely to encounter. Your best bet is to opt for a chic little loafer with lots of support (I love these ones from Arcopedico). Versatile and practical, keeping your outfit looking stylish while also protecting your feet and ankles from uneven roads and walkways.
Tips for a Versatile European Capsule Wardrobe
Here are my top three tips for planning a European capsule wardrobe with maximum versatility in mind:
Choose a cohesive color story. The most versatile capsule wardrobes revolve around one accent color and two supporting neutrals. If you're feeling stuck, try pulling your color story from a patterned scarf. I usually travel with one and love using it as the inspiration for my capsule's color story.
Make sure each piece goes with all the other pieces. The only reason to pack a single-use item of clothing is for a specific activity or event you need that item for, like a wedding.
Pack multi-use items. For example, use the scarf you wore on the plane as a pashmina for visiting cathedrals and a cover-up if you spend an afternoon beachside.
Toiletries & Makeup Bag
I don't know about you, but I like to keep my toiletry bag light. My motto for vacation toiletries and makeup is: keep it simple. You'll quickly notice that Europeans typically wear less makeup, so the less-is-more approach will probably help you feel more at home among the locals. Plus, who wants to bother lugging around lots of makeup and beauty products on vacation!?
Here are the must-haves in a keep-it-simple toiletries and makeup bag:
Eyebrow pencil–defined brows go a long way in pulling together a minimal makeup look!
Powder blush
Mascara
Tinted moisturizer–with SPF 20 to provide a little extra protection
Sheer lipstick that works as lip balm (I keep Twig on me at all times)
Remover wipes for low-effort makeup removal
Purifying shampoo–perfect for keeping locks feeling clean and hydrated while on the road
Body moisturizer
Face moisturizer
Deodorant (the charcoal one is my favorite–use code LISA for 10% off)
Bar soaps & shampoos–great if you travel carry-on only and want to save space in your 3-1-1 liquids bag
Simple, right? No need to pack a huge makeup and toiletries kit. Instead, figure out your own version of a five minute face and trust that that's all you need to look your best on the road.
Must-Have Travel Gadgets
There are a few travel gadgets that I don't leave home without because they make life on vacation easier, more enjoyable and more fun!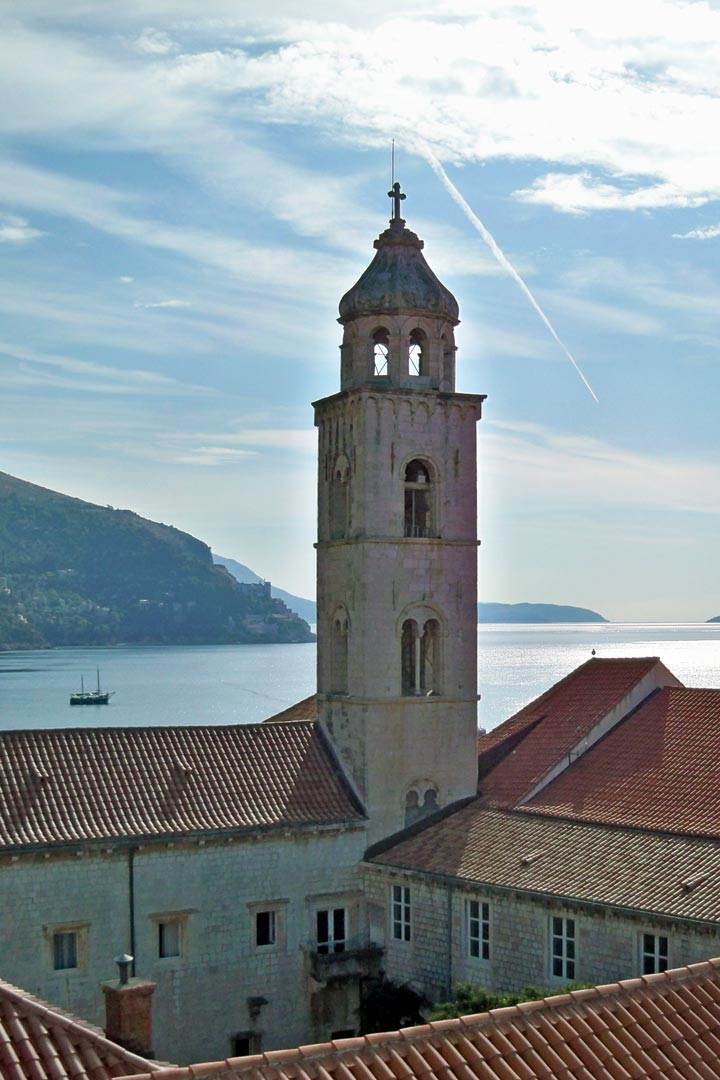 Here are the tech items you should pack on your European vacation:
Phone & phone charger
DSLR, camera charger, extra battery & memory card if you don't want to rely on your phone cam
Kindle reader–perfect for long flights and train rides
Important Travel Documents
Proper packing for your upcoming travels goes beyond your wardrobe and travel gear. It's best to prepare for the unexpected–nobody likes to think about the things that could go wrong on a vacation, but the truth is you (or your travel buddies) could get sick or hurt.
Begin by reviewing travel advisories and vaccine and visa requirements for all countries you'll be visiting well before your departure date–at least 14 days. This will give you time to take care of any steps you may need to take to make sure your travel plans proceed as planned.
These are the documents you shouldn't leave home without:
Passport–aim for six-months validity whenever you're traveling abroad
Immunization records
Travel insurance
Foreign currency–in this case, euros and possibly pounds if you'll be stopping in the UK
Boarding pass–I save space by using a digital wallet
Travel itinerary–this also goes in my digital wallet (unless I'm taking a multi-country trip and think I may need to supply it at customs)
Credit cards
Driver's license or some other alternative form of personal ID
Emergency contact info
I know many travelers that travel with a back-up copy of all the above-mentioned travel documents in a hard-copy format, but I prefer to travel with them stored on a USB thumb drive. I usually tuck it into my first-aid kit and keep it separate from originals (just in case).
Other Handy Travel Items To Pack
And while none of these products are essential for European vacations, they make life a little easier while you're on the road.
Grab Your Travel Checklist & Get Packing!
Now that you know what to pack for your European adventure, it's time to put this knowledge into action! Grab your Europe travel checklist and get started with your packing!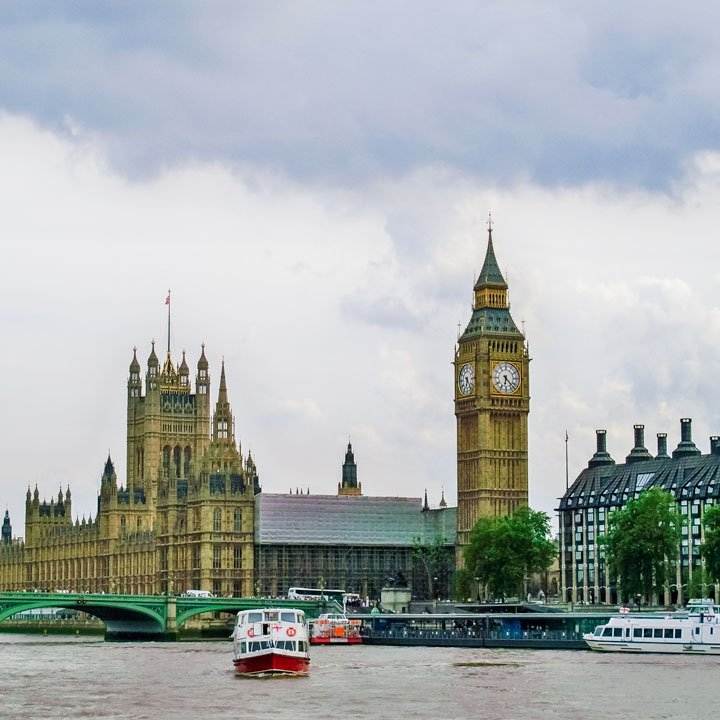 Looking for other travel packing tips? Check these out:
Ready to pack for your European vacation? Grab your free printable Europe travel packing list here.