Before your first cruise, there's a good chance you have a lot of questions. Here are 10 first time cruise tips to know when planning, packing, and boarding to set sail on your first cruise vacation.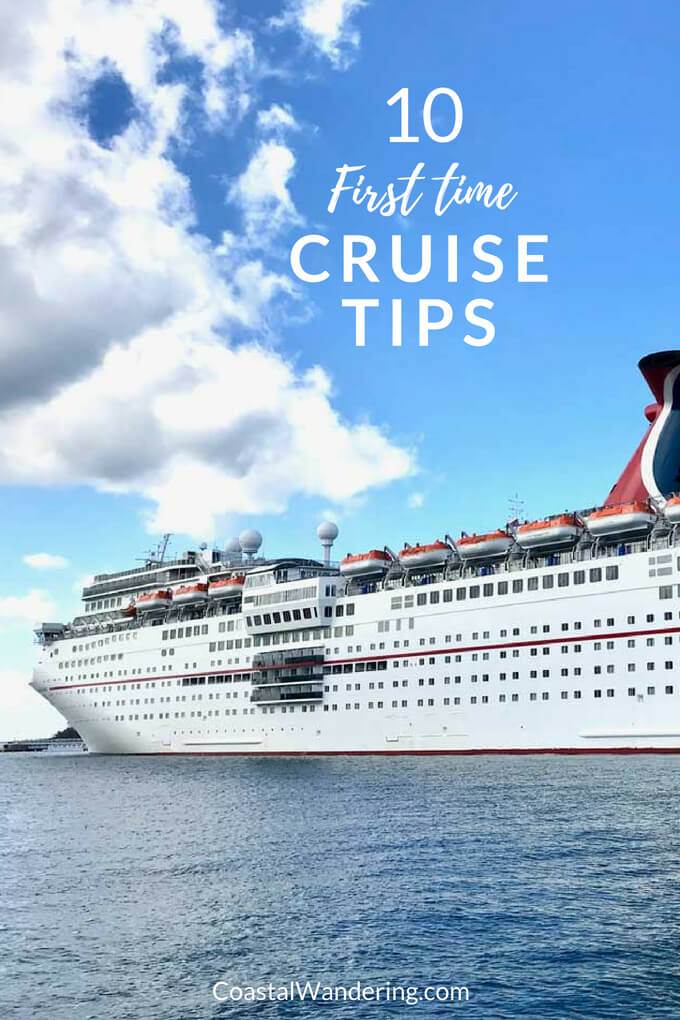 Planning Your First Cruise
Two of the most important decisions you will make when planning your first-time cruise are choosing your ship and your cabin. Once you have an idea of where and when you want to sail there are usually a few different ships with similar itineraries. Check out the reviews of each ship to get an idea of what it's like and whether it will be a good fit for you. Do you want a small intimate ship or a mega cruise liner? What type of activities would you like to do on board?
Once you select the ship, you'll need to choose your room. I like to book a room with a balcony on every cruise. One of my favorite things to do on a cruise is sitting on the balcony enjoying a room service breakfast. Or have a quiet moment with a great beach book in the afternoon. But for many people, an inside cabin is a great budget option if you don't plan to spend any time in your room.
What to Bring with You
Your cruise line will provide tips on what to pack for the cruise---including suggested attire for the dining room. Be sure to check their website for details (here are Carnival's guidelines). For daytime activities on the ship, casual or beachwear is usually all you need.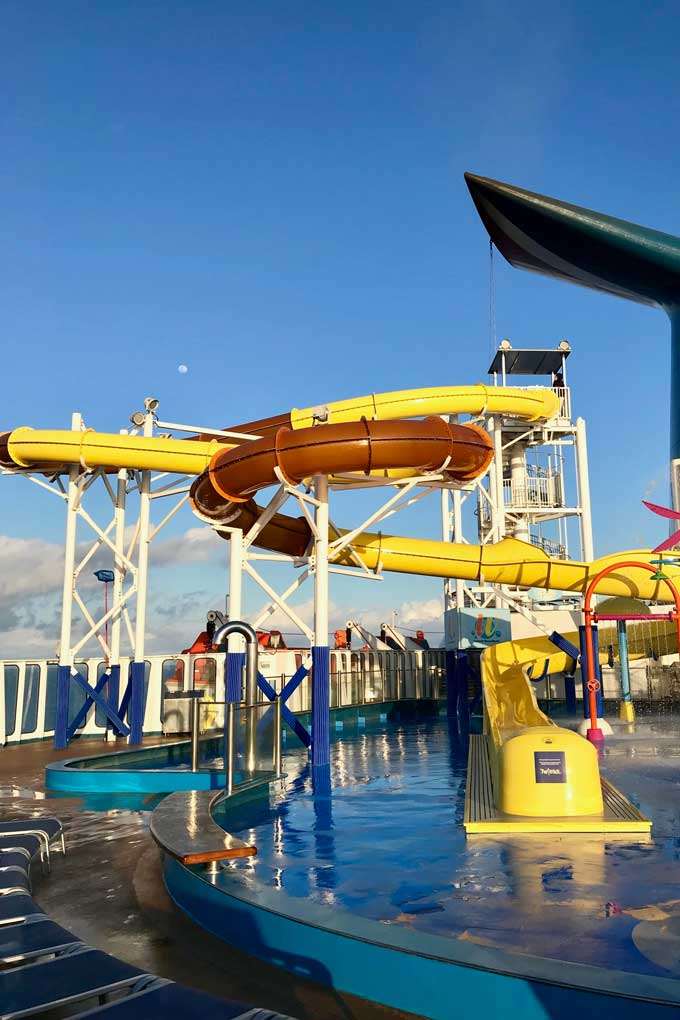 There are a few extra things that are helpful to have on a cruise. Some cabins may not have enough outlets so don't forget to pack a small power strip for charging your electronics. And an insulated cup with a lid is great for keeping your drinks hot or cold. You can refill them with coffee, tea, water or iced tea at the buffet (sodas are generally not included in your cruise fare but can be purchased at any of the ship's bars).
Before Your Cruise
Now that your trip is booked, you can start thinking about what you want to do while you're there. Since stops are only a day or two at most, a little advance planning will help make the most of your time in each port of call. If there are things you absolutely don't want to miss on port days, book your shore excursions in advance. Independent travelers can arrange excursions on their own in the port city instead of booking through the cruise line.
Many cruise lines have a priority check-in option that's worth considering. On our last cruise, we booked this option and reserved an embarkation time. We did not have to wait in line and we were on the ship relaxing by the pool within 30 minutes.
Download the cruise ship's app to your phone. Depending on the cruise line, you can use the app to get information on the ship's itinerary and entertainment. Some apps can also be used on the ship to message other people in your group. It's a great way to keep up with family members and coordinate where you're meeting up.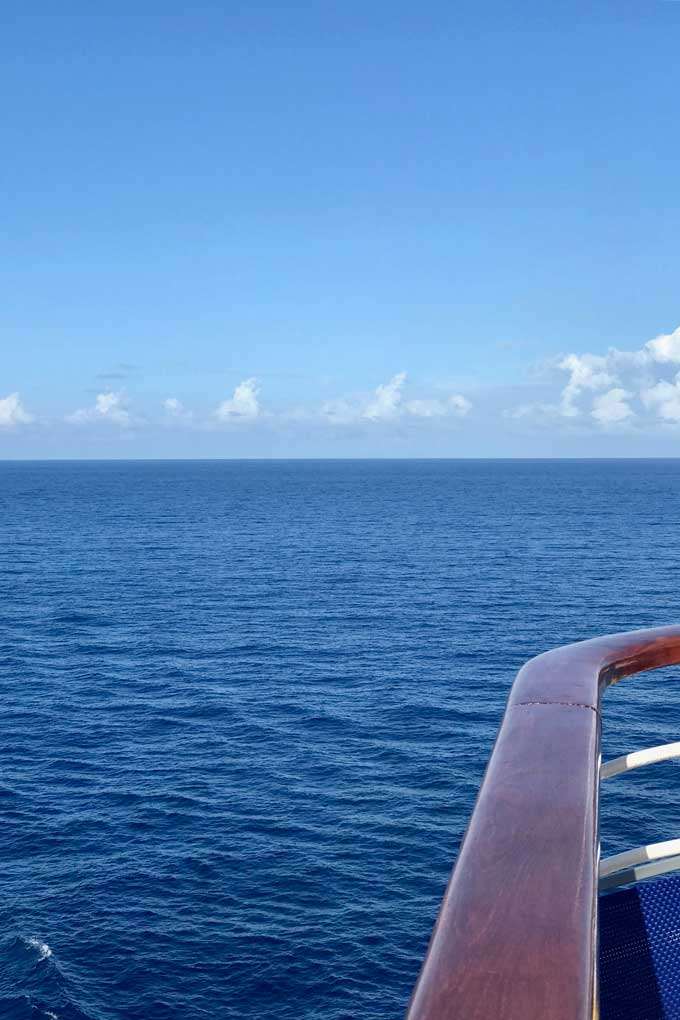 Boarding the ship on Embarkation Day
When you board the cruise ship bring a carry-on bag with a change of clothes, a swimsuit, flip-flops, sun protection, and most importantly, your passport. It usually takes a few hours for your luggage to be brought to your room. Having your carry-on packed with essentials means you can head right to the pool to relax a bit before you set sail.
Be sure to grab a spot by the railing for sailing away. Enjoy a tropical frozen drink, relax and take plenty of pictures. This is the official start of your first cruise and you won't want to miss a second of it.
What you need to know about tips
As a first time cruiser, you probably have questions about tipping. The staff works hard so tip them well when they do a great job. Note though when you purchase alcohol that most cruise lines already tack on a 15% service tip to the bill. If you in turn tip on top of that, you are double tipping. Sometimes great service warrants that, but most people don't realize that the tip is already included in their bill. Check with your cruise line as some have also added a per day per person tip for your cabin's staff. Ask questions the day before so you are not surprised when you get your credit card bill at the end of the cruise!
More first time cruise tips
When planning your first cruise, the best advice is to keep it simple. You will likely book several weeks to several months in advance so you'll have plenty of time to absorb all the first-time cruise tips as well as these cruise do's and don'ts. And if you have more questions check out the resources below.
Bon voyage!