Breakfast casseroles are a great idea whether you're feeding a crowd or streamlining your mornings. Or just want some comfort food breakfast for dinner. Here are 21 easy breakfast casserole recipes for the whole family to enjoy.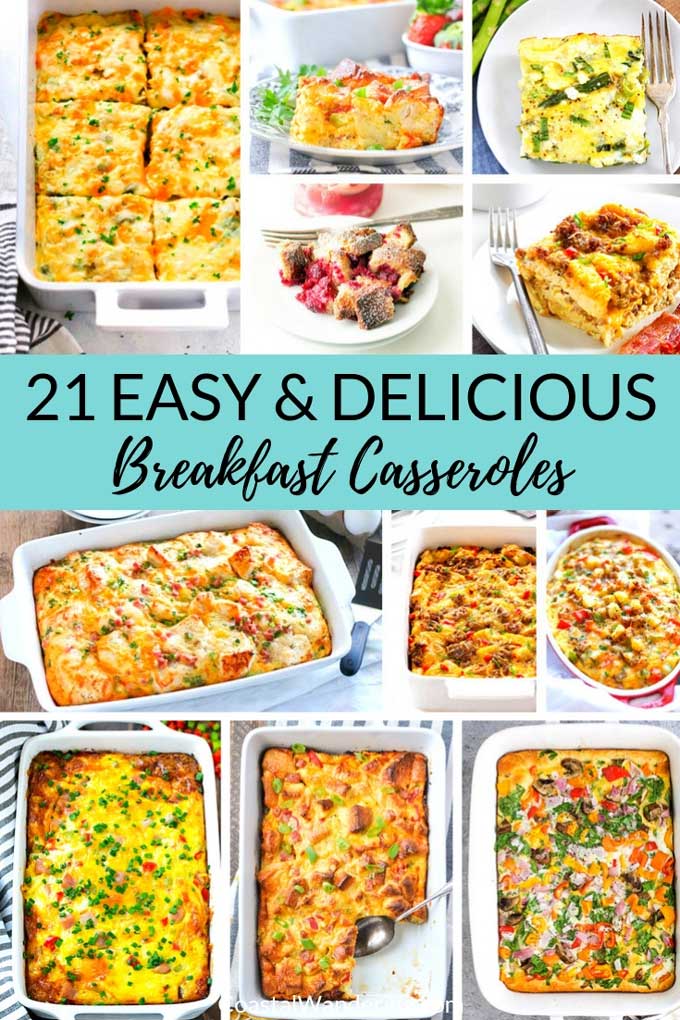 Breakfast casseroles are one of my favorite meals because it's so easy to double (or triple) a recipe. This makes them a great option when you're serving a crowd. From a beach vacation to Christmas morning, breakfast time is more fun when you can kick back and relax with friends and family.
Another reason why I love casseroles? They're are so versatile! There seems to be an endless possibility of ingredient options and flavor combinations. Savory, sweet, and everything between—it's all possible in a breakfast or brunch casserole.
Of course, many recipes include shredded hash browns, tater tots, sausage, eggs, bacon, and cheese but your choices don't end there. Other recipes include french toast, biscuits, fruit, and vegetables—even vegan and low carb casseroles!
Crockpot and make-ahead options are perfect for mornings when you're looking for an easy and nutritious meal without a lot of hands-on meal prep. It's as easy as pulling the ingredients together the night before and setting the timer on the slow cooker. There's nothing better than waking up to a breakfast that's already cooked and ready to serve!
Easy Breakfast Casseroles Everyone Loves
Breakfast casseroles are a perfect choice, no matter whether you're looking for breakfast classics like hash browns or sausage, or an easy make-ahead option. These 21 easy and delicious breakfast casseroles offer something for every member of your family.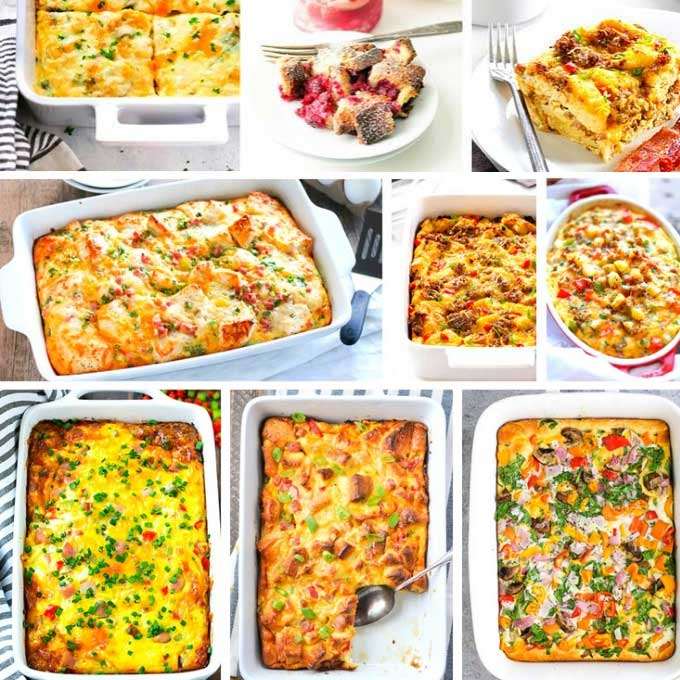 Overnight and Make Ahead Recipes
Crockpot, Slowcooker, and One Pot Breakfast Recipes
Classic Breakfast Casseroles: Hash Browns, Tater Tots, Sausage & More
Other Easy Casserole Recipes
So the next time you're making breakfast for the whole family, or meal prepping breakfast for the week, try one of these easy breakfast casseroles with your favorite iced coffee. With breakfast this easy you can sleep in—or just enjoy a little more time for yourself in the morning.
Did we miss your favorite recipe? Drop us a message in the comment below!
Looking for more simple and delicious breakfast recipes? Check out these awesome seafood breakfast ideas and breakfast sandwiches!