Here are 20 quick and easy breakfast sandwich recipes that are perfect for busy weekdays and lazy weekends. Or make and pack your favorite breakfast sandwich for a picnic brunch at the beach!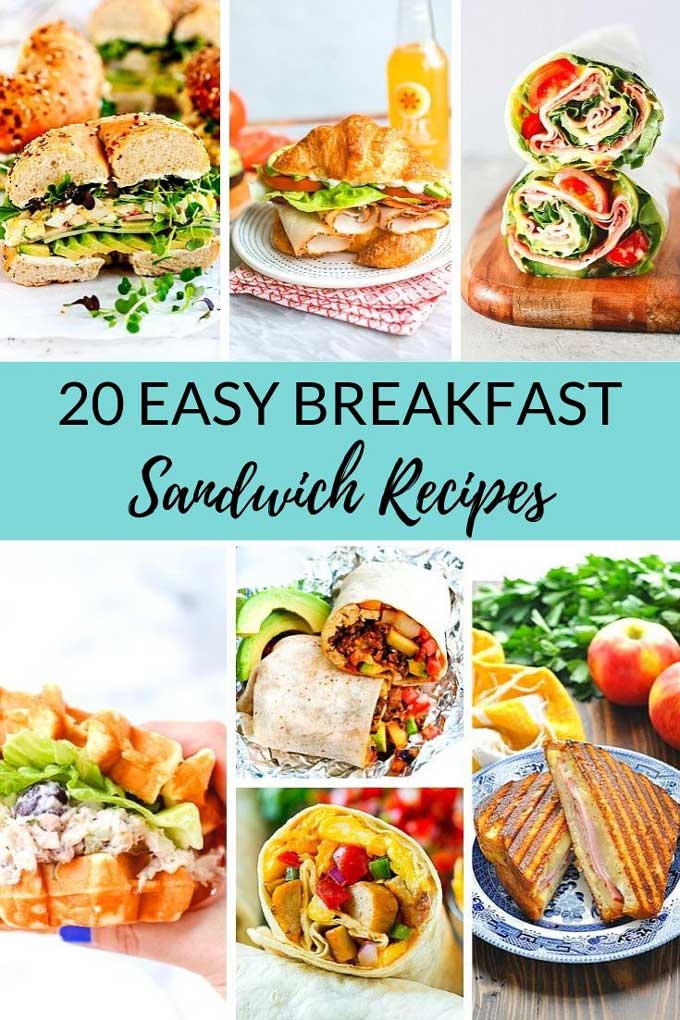 Breakfast sandwich recipes
Who doesn't love a breakfast sammie? Whether you fill it with scrambled eggs and cheese or avocado and tomato, breakfast sandwiches are the best kind of fast food!
And I'm not just talking about Egg McMuffins here (although there is something to be said about a homemade version of the classic Candian bacon, fried egg, and American cheese sandwich). Breakfast sandwiches can run the gamut from chicken and waffles to breakfast burritos to everything in between.
…