Nothing beats the heat like a frosty summer treat---especially if it's a frozen version of your favorite cocktail on a stick! These easy-to-make boozy popsicles are perfect for lounging by the pool or the beach all summer long.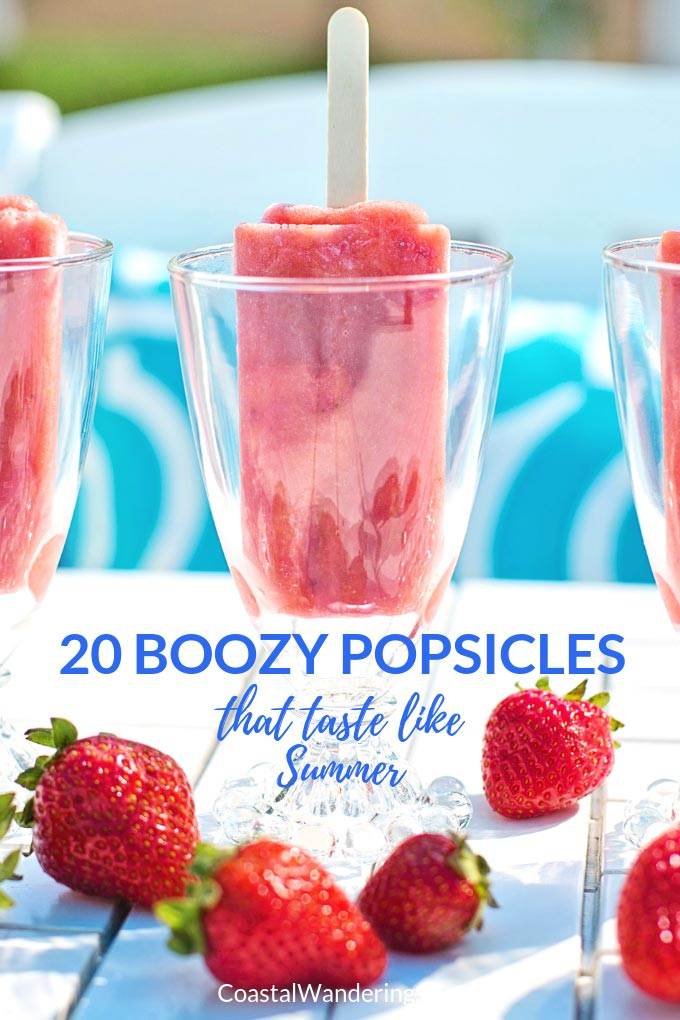 There's something about a frozen drink that says vacation. Whether it's a frosty tropical cocktail or island-inspired drink in popsicle form, frozen cocktails are required for summer vacation.
These boozy popsicles are ideal for your backyard BBQ or summer staycation. And if you're headed to the beach for vacation, make up a batch to stash in the freezer at your Airbnb, house, condo or vacation rental.
How to make boozy popsicles
While rum and tequila-based ice pops are probably the most popular, you can make boozy pops with everything from wine to bourbon to schnapps. But the most important thing about making boozy popsicles is the ratio of alcohol to the mixer.
As you know, alcohol doesn't freeze, so you need to add enough nonalcoholic liquid for the popsicles to freeze firm so you can remove them from the ice pop molds. Be sure to follow the measurements in the popsicle recipes for best results.
I like these popsicle molds because they have a lid that holds the sticks in place. And the flexible silicone makes it easy to remove the ice pops from the popsicle mold once they're frozen.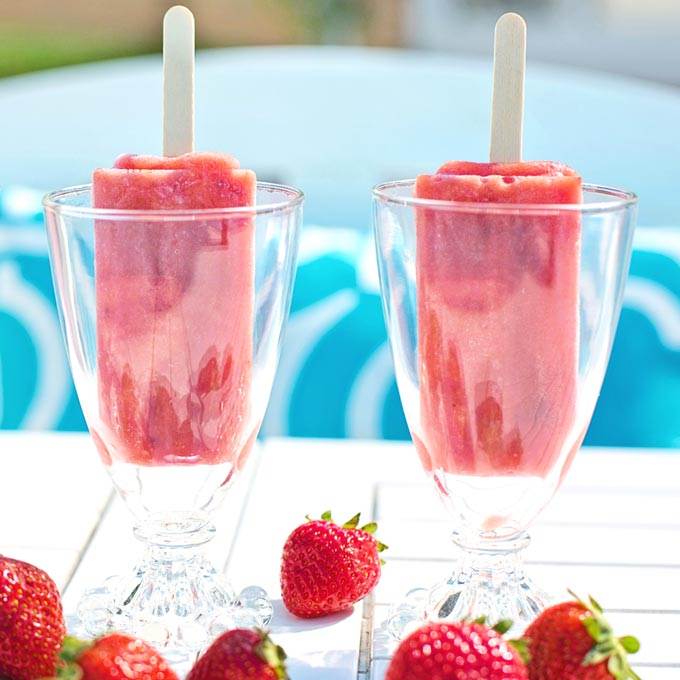 Your flavor options for these boozy treats are endless. Try some adults-only flavors like a lemon drop or watermelon margarita---even ice cream or pudding pops with a boozy kick. And you can add other ingredients including sliced fruit slike strawberries or peaches. Or pureed fruits like seedless watermelon, pineapple or mango.
Here are some more great ideas for mixers in your alcoholic popsicles:
pineapple juice
fresh-squeezed orange juice
lime juice
lemonade
pomegranate juice
soda
milk or cream
coconut milk
If you're looking to keep your boozy ice pop on the lighter side (low carb or under 100 calories), stick with lower carb options like vodka, gin, rum or tequila and use a sugar-free mixer with a squeeze of lemon or lime. A one-ounce shot of vodka, for example, has 64 calories and zero carbs.
With so many frozen treat ideas, it's hard to choose. But no matter what flavor you make, these boozy frozen pops will make your summer feel like vacation!
RELATED: How To Make Boozy Shamrock Shakes
Boozy Popsicle Recipes to Try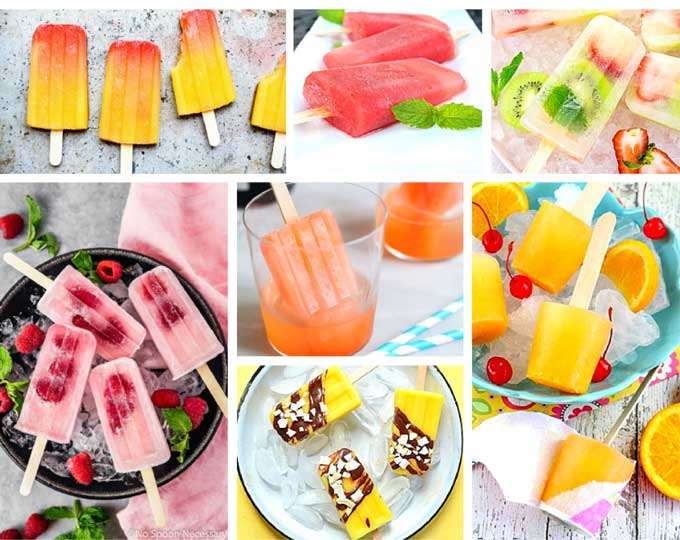 Here are 20+ easy-to-make adult popsicles to help you beat the heat this summer:
Strawberry Winesicles from coastalwandering.com
Boozy Pina Colada Popsicles from noshandnourish.com
Strawberry Margarita Popsicles from justataste.com
Bahama Mama Ice Pops from diethood.com
Pineapple Ice Pops from sweetandsavorybyshinee.com
Boozy Nutella Popsicles from foodfanatic.com
Peach Sangria Popsicles Served In Prosecco from asideofsweet.com
Patriotic Boozy Popsicles from theafropolitanmom.com
Strawberry Kiwi Mojito Popsicles from nospoonnecessary.com
Blueberry & Moscato Boozy Popsicles from diycandy.com
Spicy Tequila Sunrise Popsicles from floatingkitchen.net
Adult Screwdriver Cocktail Popsicles from tammileetips.com
Watermelon Berry Mojito Popsicles from noshandnourish.com
Tropical Tequila Sunrise Popsicles from realfoodbydad.com
Watermelon Mojito Popsicles from ifyougiveablondeakitchen.com
Boozy Aperol Spritz Popsicles from bourbonandhoney.com
Strawberry & Mango Gin And Tonic Popsicles from nospoonnecessary.com
Rum & Coke Boozy Popsicles from simplisticallyliving.com
Raspberry Gin Fizz Boozy Popsicles from nospoonnecessary.com
Peach Sangria Popsicles from justataste.com
Frozen Margarita Popsicle from theendlessmeal.com
Did we miss any of your favorite boozy popsicle flavors? What's your go-to frozen summer cocktail?