Nothing says island vacation like frozen tropical drinks.  They're the perfect cocktail for hot summer days, or any time you want to feel like you're on a balmy beach.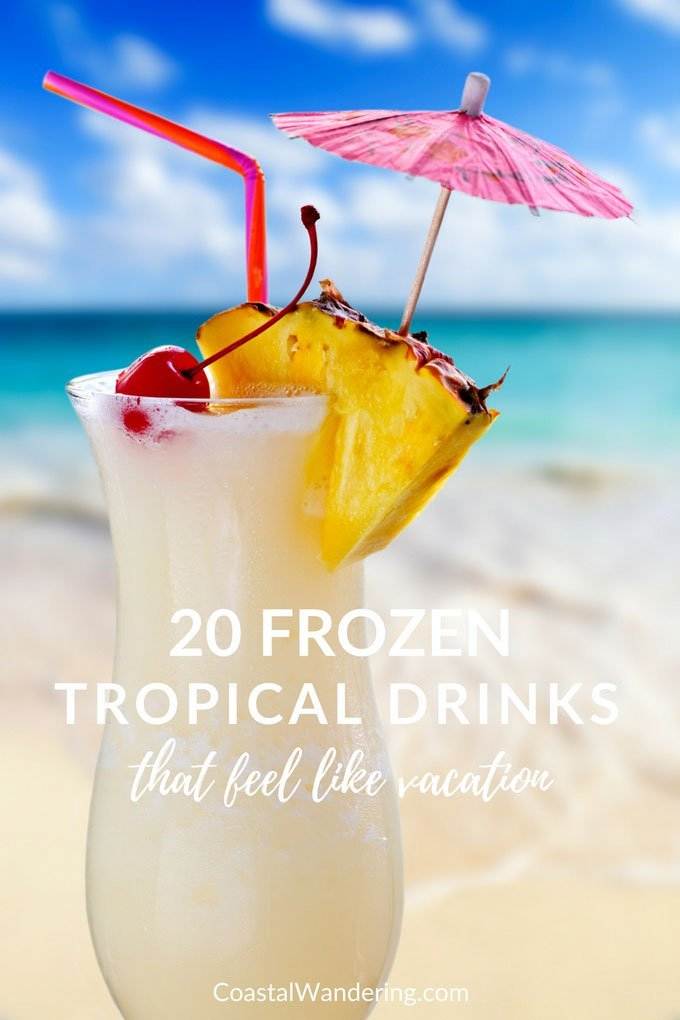 There's something about a frozen drink with an umbrella and lots of fruit that always puts you in a vacation mood. Whether you're on your favorite island or sailing the Carribean there's bound to be a signature frozen cocktail on the menu.
The first thing I always order on a cruise is a piña colada---it's the perfect sail away drink to put you in a tropical mood. Luckily it's easy to recreate these frozen tropical drinks at home.
How to make frozen tropical drinks
These cocktail recipes include everything from the classic piña colada to creative twists on frozen daiquiris like watermelon.  Even a frozen margarita flavored with coconut and pineapple and a wine slushie with frozen rosé and fresh strawberries.
Every great frozen cocktail starts with fruit. Tropical fruits are standard for island-inspired drinks but don't be afraid to try some new combinations. Whether you start with fresh fruit, frozen fruit, or fruit juice here are some flavors to try in your blended drink:
pineapple juice
passion fruit
mango
coconut milk
hibiscus
watermelon
berries
peach
Lime juice or lemon juice and simple syrup are the base of many rum cocktails. The citrus balances the sweetness of the tropical fruits. It's fun to experiment with light rum and dark rum to create your perfect tiki bar cocktail recipe.
And if you want a creamy cocktail, adding coconut cream or ice cream will make any frozen drink more like a decadent dessert.
RELATED: How To Make Wine Popsicles
Making your drink couldn't be easier---just throw everything in the blender. Some recipes call for ice and some use frozen fruit. Either way, you'll need a blender powerful enough to blend your drink to a smooth consistency.
Then just pour it into a festive glass, finish with a fresh fruit garnish, and feel that relaxed beach vibe.
Frozen drink recipes to try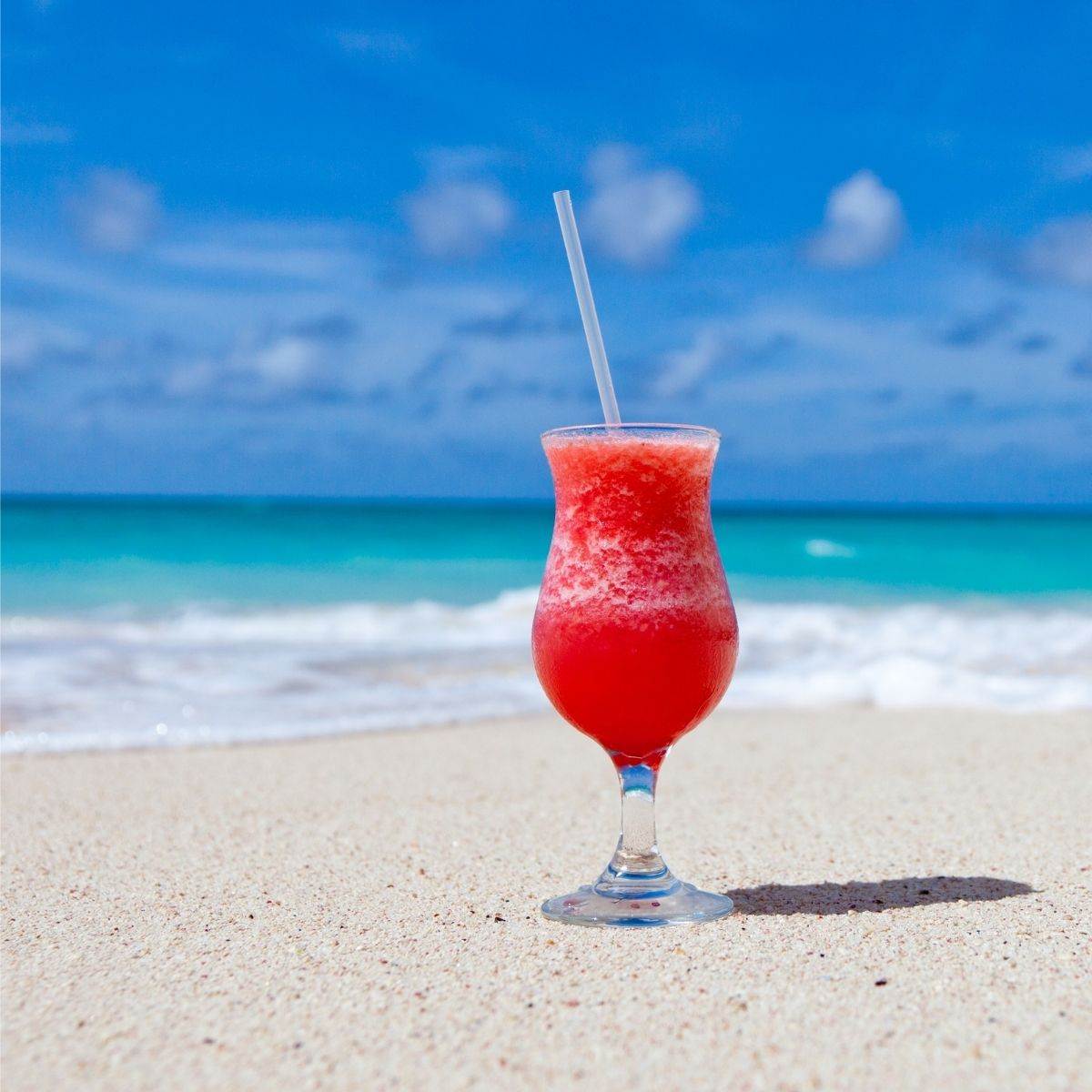 Here are 20 must-try frozen tropical drinks to put you in the vacation mood---whether you're on vacation, enjoying a staycation or just dreaming about your next trip to the islands.
So get out your blender and make a pitcher of frozen margaritas for your summer parties. Or just make a frosty tropical drink and enjoy that beachy feeling anytime. And for more island drinks check out these beach cocktails.
What's your go-to vacation frozen cocktail? Share your favorite tropical drink in the comments below!