It's time to break out the holiday tunes and whip up some yummy treats. Traditional Christmas cookies are nice, but these 20 delicious no-bake Christmas cookies are fun to try instead. There's a no-bake recipe no matter which Christmas flavors you enjoy!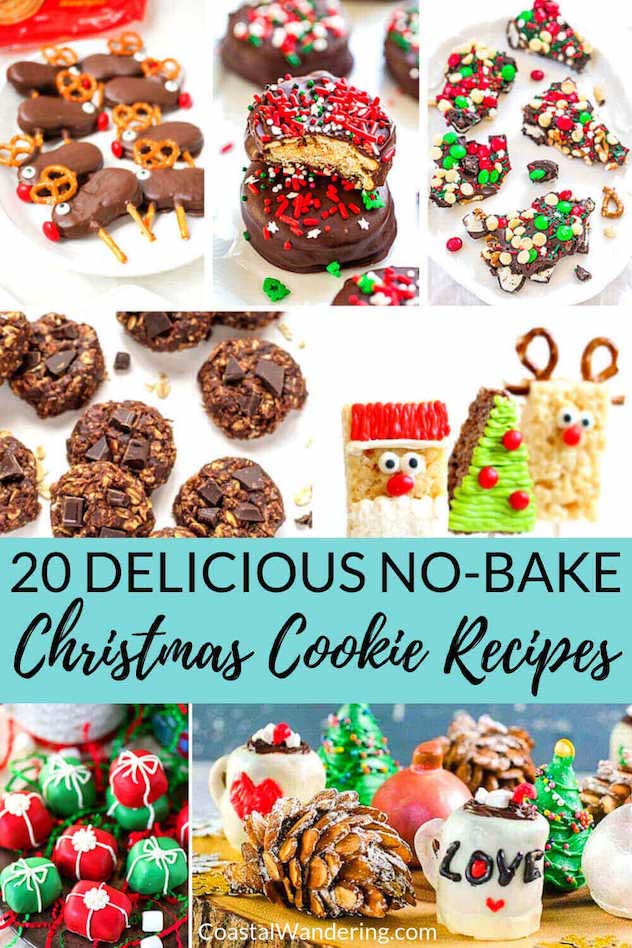 It's time to deck the halls and trim the tree with your favorite Christmas ornaments. This year, I'm getting in the spirit of the season with some DIY Christmas decorations and yummy no-bake Christmas cookies!
There are so many no-bake recipes to choose from that it might be overwhelming to know where to begin! My suggestion is to look for ingredients and flavors that you know you love. There are all sorts of different no-bake cookie recipes that include ingredients like peanut butter, chocolate chips, oatmeal, and even coconut.
…