Are you prepared for hurricane season? Here's when it happens and some helpful tips to prepare your home and family for hurricanes or tropical storms.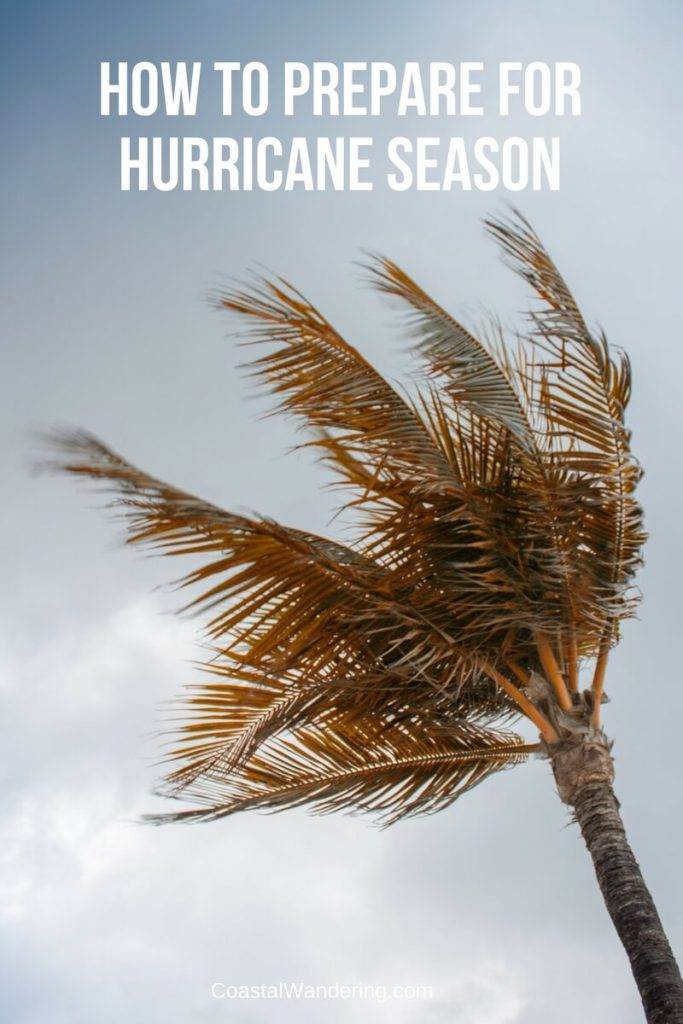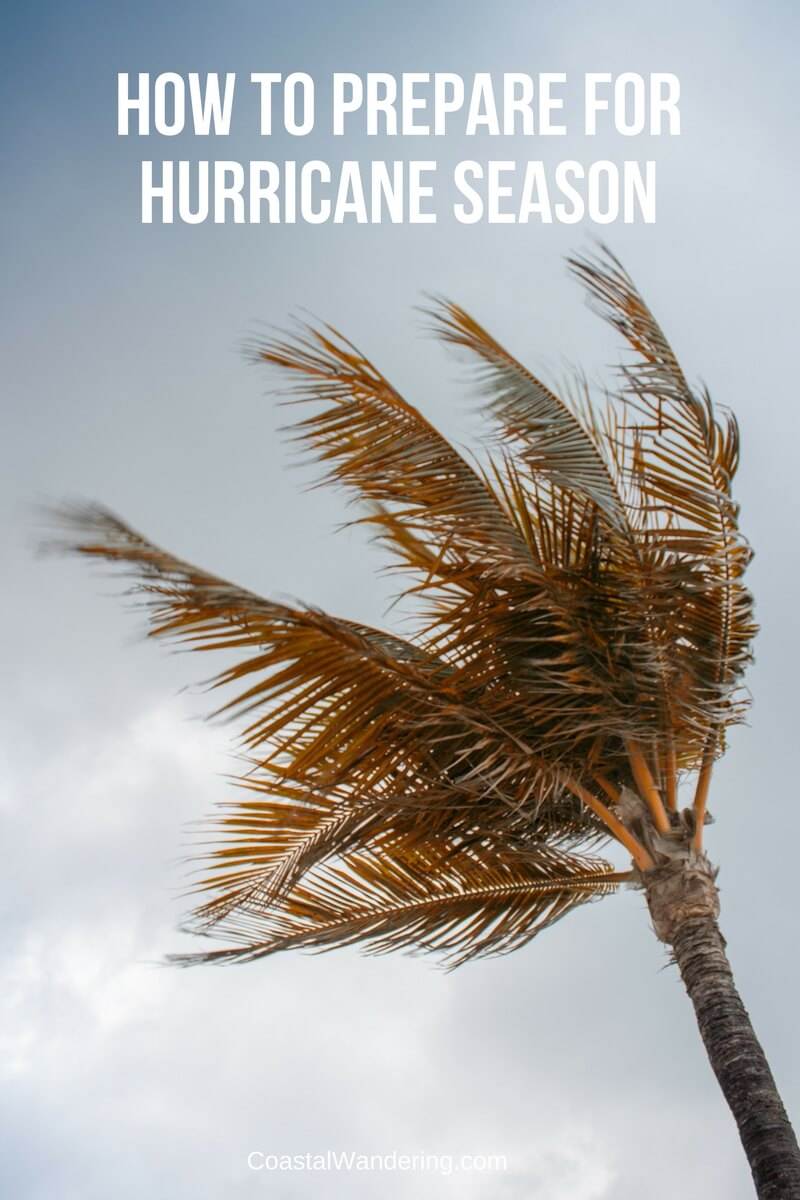 Living on the coast is a dream come true for many, but it does come with some extra challenges - like hurricanes.
In recent years, hurricanes have devastated U.S. coastlines as far north as New Jersey. And historically, direct hits have happened as far north as Maine. But Florida, Texas, Louisiana, and the Carolinas are most often in the path of these storms.
When is hurricane season in the Atlantic?
If you live in the Gulf Coast or along the Coastal Southern & South Eastern regions of the country, then you are probably used to being ready for hurricane season to happen from June to November, with storms peaking in August and September.
However, are you actually fully prepared for a hurricane in your area? There are so many things that come into play with hurricane season, and that includes the possibility of evacuating your home. I hope these tips will keep your family ready and to help ensure that you and your family will be safe.
How do you prepare for hurricane season?
The biggest part of being prepared is to have a plan in place. Having a plan for your family, including your pets, will help ensure that you're ready to go and keep everyone safe. To make sure that you're prepared, one of the best things to do is to pack emergency supplies for you and your car.
Make sure that you have a first aid kit readily available, flashlights with fresh batteries, medicines, multi-purpose tool, pet food, canned food, better/crank-powered radio, cell phone chargers, copies of important documents, a whistle, and basic personal hygiene products.
If you are traveling during a hurricane, make sure you have a map highlighted with a route that you have reviewed with the family so they are in the know. Whether it's for evacuation or to an established shelter. 
Related: Useful items you may not have thought to put on your hurricane prep list.
What to do with pets during a hurricane
If you have pets, make sure to have a plan in place for them. Be sure to pack extra dry and canned food for them. If you have to evacuate---whether to a shelter, hotel or someone's home---be sure to check if they allow pets.
If you aren't able to take your pets with you for any reason at all, look into shelters that are pet specific or shelters that allow pets if you have to evacuate.
If you have to leave your pet in a pet shelter due to evacuation, please be sure to pack away a toy or two, a blanket or other comfort of home, and extra food. The pet shelter will only have but so much food available, and this will make sure that your pet is in great hands.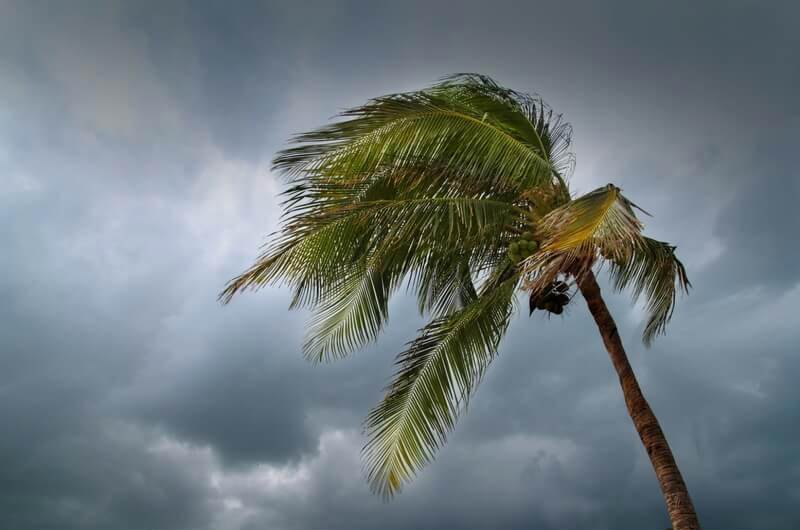 How to prepare your house for a hurricane
Whether or not you have to evacuate, you need to make sure that your home is safeguarded.
The first thing you want to do is to double check your home insurance coverage. Make sure that you're covered for flood damage. This is not necessarily a common part of home insurance, so you will want to make sure you have peace of mind. There is usually a 30-day waiting period for flood insurance to be effective, so take this into account in your planning.
If you have shutters, make sure that they are closed and locked into place. The wind will be whipping around like crazy and you don't them flying off their hinges or even smash your windows in. You may want to purchase plywood to help enclose your windows. This will help make sure that windows don't break from flying debris.
If you're in an area that is prone to floods or may have a storm surge, move all electronic devices and furniture up onto the top floor to help try to keep them safe. Be prepared to turn your electricity off if you have to evacuate because of flooding.
Make sure that your fire extinguisher in your home is up to date and not expired. It's best to have one on hand if you have decided to stay in your home and not evacuate.
Thoroughly clean all sinks and bathtubs with a cleaner. This way you can fill them up with fresh clean water in case you need extra drinking water.
Tie down or stow away everything in your yard that could be thrown around by the wind, and can cause damage. This includes bikes, lawnmowers, lawn furniture, grills, propane tanks, yard toys, and lawn tools. If you have any outdoor furniture, bring it indoors so it doesn't become a flying projectile that can damage your house.
Finally, lower the thermostat of your freezer and fridge to get it as cold as possible in case the power goes out. Make as much ice as you can fit in your freezer. This will help keep your freezer cols and can be thawed for drinking water if needed. You can even freeze ice in gallon zip lock bags.
Back Up Your Data
In this day and age of electronic devices, we have digital signatures everywhere. We have lots of valuable information, photos, and documents stored on our computers and laptops. Unfortunately, if flooding happens, you may not be able to pack up your computers and other electronic devices.
But a portable external hard drive and back up all of your electronic devices to help ensure that you don't lose anything that's important to you.
With a hurricane coming your way, you never know what kind of damage to expect when it hits. At least with these tips, you'll have a better peace of mind. You might lose some objects from flood and wind damage, but at least you'll be prepared to know what to do, your family will know how to do it, and everyone will know what to expect.
You can find more hurricane safety tips from the National Weather Service here.
Do you have a favorite tip for preparing for hurricane season? Share it in the comments below!