Want to start a blog that makes money? Here are the key details you need to put in place to get your blog launched and begin monetizing (without wasting time or money). Perfect no matter whether you want to quit your 9 to 5 or just want a little extra money for your travel fund.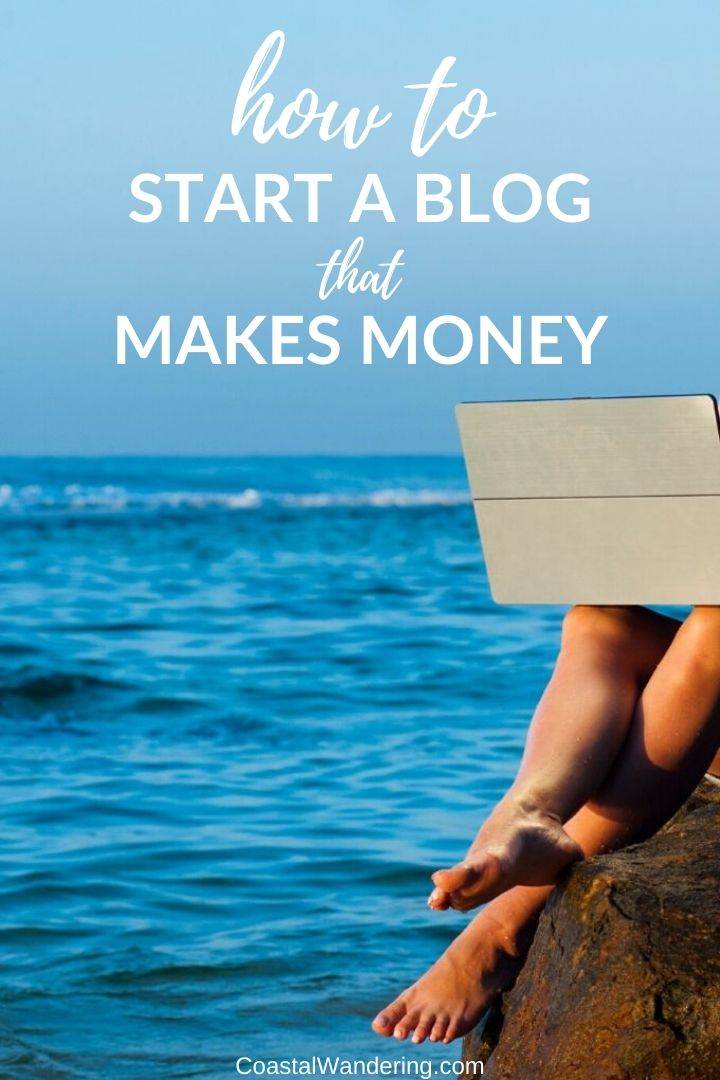 Maybe you want to make a little extra money for traveling to the beach or cruising?
Or maybe you want to leave your 9 to 5 job and work from home? Or become a travel blogger?
Or maybe you're like me and want to do all of those things and also live by the beach?
No matter whether you're looking to start a new side hustle or eventually make a full-time income through blogging, getting started might just be the hardest part of all.
Starting a blog can feel overwhelming–the technological learning curve can be steep and you might even hear that it's too late to start (not true!).
The good news? Taking these few simple steps and thinking strategically right from your launch date can help you move more easily towards building a reliable income from your blog. You'll be packing your bag and heading to the beach in no time!
The Key Pieces to Starting a Blog That Actually Makes Money
Many bloggers start out not knowing that certain details (like your blog platform) can limit your opportunities for monetization. Mistakes made early in set-up either cost you time or money (or both) to fix. You're better off saving yourself both and do it right the first time!
Here's a table of contents for what you'll find below:
Key Details That Will Affect Your Ability to Make Money
Here are the core details you need to consider if you want to launch a blog to make money:
Choose Your Topic (Niche) Carefully
First things first, you'll need to decide what you'll be blogging about. The sky is the limit with topic options, but you'll want to keep a few things in mind since you're planning to monetize your blog:
1. Choose a topic that you like and that other people are interested in.
This almost seems too simple, but it's still worth mentioning. Why choose something you like? Your blog will take a lot of work, so it's important that you like the topic. This will help motivate you to keep moving forward on the tough days where you feel like throwing in the towel.
It's also important that people are interested in reading or watching content about this topic. You're looking for the sweet spot of something that you love to talk about, and there is a group of people that wants to learn more about it.
Here are some examples of broad topics:
Travel
Food
Personal finance
Beauty
Fashion
Home decor
Lifestyle
Within your topic, you can choose to niche further. Niching can help to build your authority more quickly, particularly if you're blogging around a topic that has high search volumes but low-quality content ranking.
Here are some examples of niches within a specific topic:
Travel:
Food:

vegan
baking
keto
budget-friendly

Fashion:

slow fashion
minimalism
jewelry
DIY fashion
You will need to write a lot of blog posts to build up your blog's content library. Do your best to choose a topic with enough breadth that you have plenty of room to write.
2. Choose something you are (or can become) an authority on.
Do you have a particular interest, skill, hobby or career that you are (or can become) an authority on? If so, blog about that!
Becoming an authority in your chosen topic is a vital step in monetizing your blog because several of the most profitable monetization strategies rely on higher traffic. Establishing yourself and your blog as an authority through consistent, high-quality content about your topic will help you increase the number of backlinks to your site which will help you improve your search ranking.
Choose A Domain Name Poised To Help You Monetize
Whether you've already decided on a domain name or are still in the deciding phase, here are a few key points to consider with your domain name and monetization.
The domain name for your blog should essentially be yourblogname.com. Most times, .com addresses are no longer available, but there may be a variety of domain extension alternatives. That said, dot com domain extensions are still viewed as the best option. This is primarily because .com is typically viewed as more authoritative and most often used for websites that want to make money online (like monetizing your blog!).
When deciding on a blog name, consider whether it's:
Easy to say
Has obvious spelling
Easy to understand?
Representative of what you'll be blogging about
Have an idea for your domain name, but aren't sure if it's available? Check here:
Choose a Website Platform That Doesn't Limit Your Income
A platform is essentially the foundation that your website is built on and is also referred to as a content management system (CMS). While there are several platforms to choose from (like Squarespace, Wix, and Blogger), WordPress is widely regarded as the best option for bloggers. It offers full control and flexibility over the look and feel of your site, thousands of free plugins that will help you run your blog and is search-engine friendly.
Note: Use WordPress.org, not WordPress.com. While WordPress.com offers free options, you lose a lot of control over your blog and you can't place ads on your blog.
Choose Blog Hosting That Suits Your Current Needs
I started my first blog with WordPress on Bluehost and I think it's good for starting out (especially if you're feeling a little nervous and only want to dip your toes into the world of blogging). They make it easy to get started and often run bundle deals, which makes it a budget-friendly and easy option.
As my blog grew, I upgraded from Bluehost to BigScoots managed WordPress hosting. If you're ready to jump into blogging with both feet, you can always start on BigScoots. Their starter plan is more expensive, but you won't have to worry about changing hosts as you grow.
Details That Will Not (Immediately) Impact Your Ability to Make Money
While there are plenty of blog details that will impact your ability to make money, there are also a few details that are likely occupying brain space but are actually less important for monetization. Save that brain space to think about your favorite beach instead!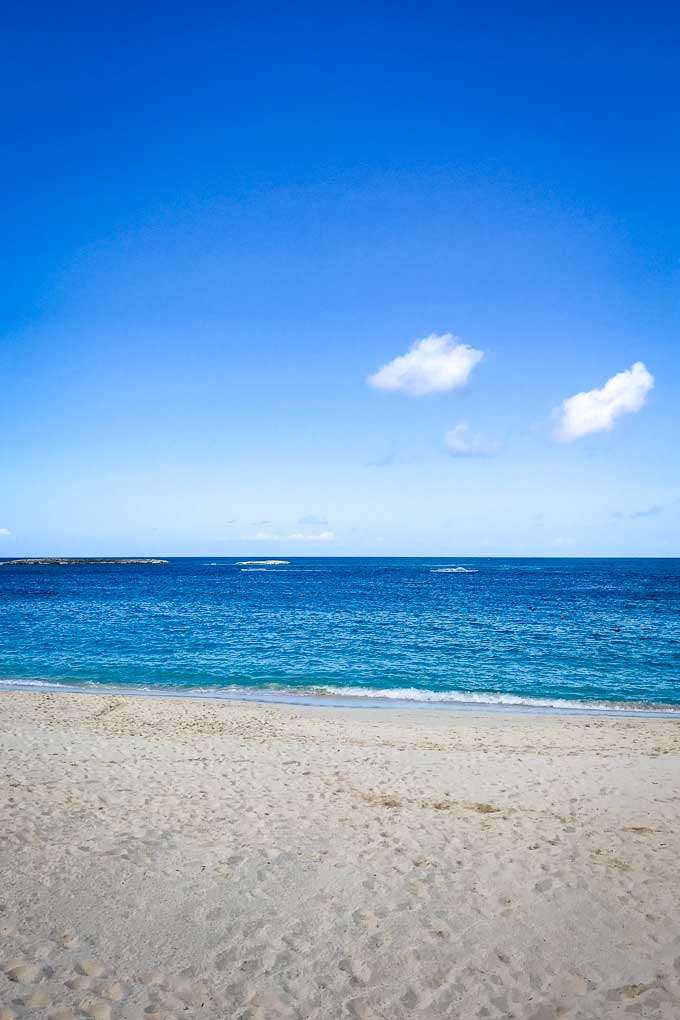 Without further ado, here are a few key details you can (and should) ignore when you're just getting started:
Skip Worrying About Your Theme or Branding
I started my first blog using the default theme that comes with WordPress and a $5 logo from Fiverr. If someone offered me a do-over, I would still recommend this approach. Don't worry too much about design in the beginning—the important thing is to get started.
Fussing with your design will slow you down in launching your blog. You don't need to blow your budget on custom branding. You'll learn so much about your readers and blogging just by getting started, so keep it simple!
If design and themes are still occupying attention, know that you can always change your theme later. This is exactly what I did (I now use the Genesis Foodie Pro Theme).
Avoid the Google Analytics Tech Overwhelm
Let me be clear: you'll need to learn Google Analytics at some point if you're planning to monetize your blog. But you don't need to let tech overwhelm slow your launch!
Google Analytics will be a key player in helping you understand your traffic, content and optimize your monetization channels. But you need not stress about it right out of the gate. Google Analytics Academy is a great resource for new bloggers learning to understand their traffic, and the Google Analytics for Beginners course (free!) will be a great place to start. Know that this part of blogging will probably feel overwhelming, but you can build this knowledge over time.
Don't Stress About the Size of Your Email List
Yes, you should start building your email list as soon as possible, but this is another detail that you can put a pin in for the time being.
Here's the thing:
Think of your blog as a shop. Your content, most times, will act as the window display for your shop. Its job is to attract your audience and bring them into your shop. Once inside the shop, they might want a sample (your lead magnet) or they might be ready to make a purchase (if you're selling a product, course or service). But without the window display, they won't know you're there.
With this in mind, building a list is not an immediate to-do on your new blogger task list. It's close to the top, but focus on getting your blog launched and a couple of blog posts published first! Once you're ready to set up your email list, I'd recommend using ConvertKit's free starter plan to build your email list.
How to Make Money With 4 Different Monetization Strategies
That covers the key details in getting your blog launched, so now it's time to talk monetization strategies. Not all blogs are created equal for monetization, so it's important to think strategically. It's also important to think about how quickly you want your work to pay off because some of these strategies are easier and quicker to implement than others.
Here are the 4 most popular blog monetization strategies:
On page advertising
Working with brands/sponsors
Affiliates
Selling digital products, physical products or services
Some of these monetization strategies may be more appealing to you than others, so I'd recommend thinking about that. For example, just because you see all of your colleagues creating a course does not mean that you need to go out and create one.
1. On-Page Advertising
Ads are arguably one of the quickest and easiest ways to monetize your blog. You can start almost immediately with Google AdSense and make the move to one of the premium ad networks when your traffic grows. The most popular higher-income ad networks are Mediavine (requires 50K sessions/month) and AdThrive (requires 100K page views /month).
Advertising payout ranges widely and depends on several factors, including your blog niche, traffic, click-through-rate, and cost-per-click. The average page RPM ((estimated earnings / number of page views) x 1000) can land anywhere between $2 to $30 or more.
Here are some pros and cons to consider if you're thinking about monetizing with ads:
Pros:
You can start monetizing almost immediately
You can earn a good blog income from ads once you have enough traffic
They're relatively low effort to maintain once up and running
Cons:
Ads can increase your load time (which can hurt your Google ranking)
They can distract from your content and dilute your brand
Ads can disrupt user experience by taking up too much space on your page
This is a good way to dip your toes into monetization and, in many cases, is a solid first strategy that can be combined with some other strategies below.
2. Sponsored Posts
Another strategy to consider is working with brands on sponsored posts or product reviews. This is another monetization strategy that you can get started with almost immediately. I'd recommend that you look at blogger networks like Linqia for sponsored post opportunities or seek work with your favorite brands directly. This monetization strategy continues to expand as influencer marketing grows in popularity.
Payouts for sponsored posts and product reviews can range widely, from free samples to five-figure sponsored posts. Most times, your payout is directly tied to the authority and audience size you're able to leverage.
Here are some pros and cons to consider if you're thinking about monetizing with sponsored posts:
Pros:
Your payout can be lucrative, especially once you can leverage a sizeable following
Sponsored posts can provide a fun opportunity to partner with brands you use and love
This strategy doesn't disrupt your user experience, as it's usually only in the form of an embedded link
Cons:
This strategy relies on you building a following for your blog and on social media
Working with brands on promoted campaigns can take a lot of time pitching your work and following up on details
It can be more difficult to make a good return on the time you invest in your content when you're just starting out
3. Affiliate Marketing
Affiliates present another opportunity for monetization. Much like sponsored posts and product reviews, this monetization strategy leverages your opinion to sell products and services to your audiences. This strategy works best when you share products you know, use and love.
If this sounds like a good fit for you, you'll want to start by becoming an Amazon affiliate. It's easy to get into, though it offers lower commissions than other affiliate networks (4-8%). Affiliate networks like CJ, ShareASale, and RewardStyle offer lots of brand name products and slightly higher commissions than Amazon. You'll almost always receive the best commissions by working with individual brands and digital products like Ultimate Bundles. You can expect affiliate payout commissions to range from 5% to 40% of the total sale.
Here are some pros and cons to consider if you're thinking about monetizing with affiliates:
Pros:
This monetization strategy can be passive once your account is set up and your links are live
Most times, your affiliate link might earn you a commission on another purchase a reader makes (this is especially common with Amazon affiliate links)
Many of the bloggers earning significant monthly incomes from their blog rely on this strategy
Cons:
Payout rates vary, so this strategy works best in combination with others mentioned here
Your ability to monetize through affiliate links can be impacted significantly by the niche you serve
You must keep track of legal U.S. requirements for the proper ways to include affiliate links
4. Selling Products & Services
Last but not least, selling your own product or service can be a great way to monetize your website, especially if you sell digital products. They provide an opportunity to scale without worrying about inventory, customer capacity or shipping. This is a lucrative route to follow if you're a natural teacher and have a skill that can be easily monetized.
Payouts for products and services can range from as little as $1 to $1000+ per sale.
When it comes to your options for selling your own product or service, you're only limited by your creativity. Here are some ideas to get you started:
Digital products

eBook
Spreadsheets
Workbooks
Courses
Video recording of a live training
Premium gated content (content library, exclusive videos, etc.)

Physical products

Planners
Stickers
Handmade products

Services

Blogging
Virtual Assistant (VA) services
Photography
Depending on your blog niche, consider monetizing the naturally baked-in service. For example:

You launch a style blog that builds on your history as a personal stylist and you sell one-on-one style coaching packages.
You launch a personal finance blog that builds on your history as a financial advisor and you sell a combination of one-on-one coaching packages, live webinar trainings, templates, courses, and live event tickets.
If you go this route, your biggest opportunity to maximize sales is listening to your audience and paying attention to needs being expressed within your niche.
Here are some pros and cons to consider if you're thinking about selling products or services:
Pros:
Digital products provide a unique opportunity that's scalable
Leveraging your skills and knowledge can help you position yourself as an authority
Your offerings are really only limited by your creativity
Cons:
These monetization methods can take longer to develop on the front-end and more effort to maintain on the back-end
The technology required to offer some of these products and services can cost significantly more than regular blog start-up expenses
Services and physical products can pose challenges if you're trying to scale quickly
Is there a step-by-step plan to build a money-making blog?
Knowing the key details to get in place before launching and understanding these core monetization strategies will put you leaps and bounds ahead of hobbyist bloggers.
The other option for fast-tracking your path to earning an income blogging?
Learn from someone who's been there, done that, and lifts the curtain on a step-by-step plan to refine, grow, monetize and build your blog from scratch. There are plenty of blogging courses that will help you learn the basics and connect with other bloggers who are just starting out.
Investing in education early in my blogging journey gave me the confidence to build a full-time online business. It showed me what was possible with blogging and I felt both supported and encouraged to dream big. I look at my life now and realize that it might have looked quite different had I not taken this first important step. I absolutely could not have moved to the beach without my blogging business!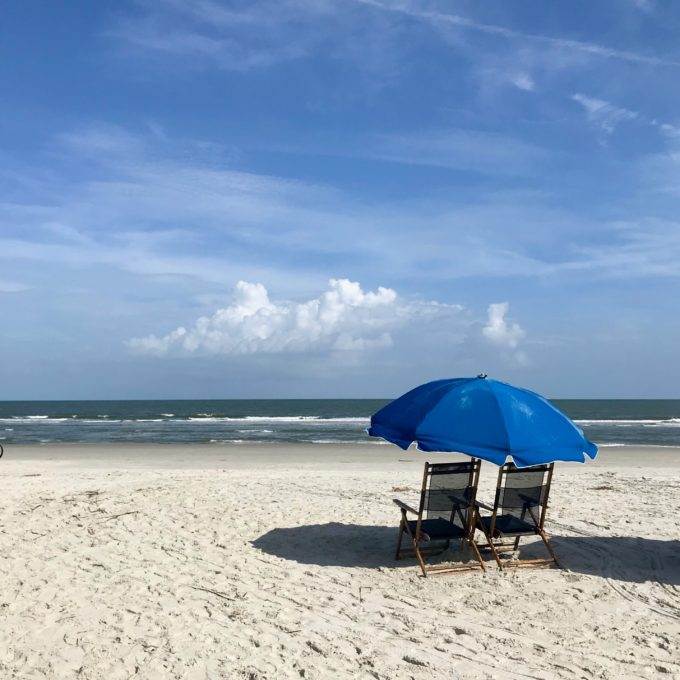 More Resources to Help You Get Started
The difference between profitable and unprofitable blogs is staggering. My blog has allowed me to make a full-time income that has not only allowed me to leave the 9 to 5 but also travel more and work from home. In fact, my life today–living beachside–would not be possible without my online business.
Ready to get started growing your blog with SEO the right way? Sign up for this free masterclass: How To Scale Your Traffic With SEO So You Can Make More Money Blogging.