Staying home for the holidays this year? Make your holiday as romantic as a Love Boat Christmas with these holiday staycation ideas for couples.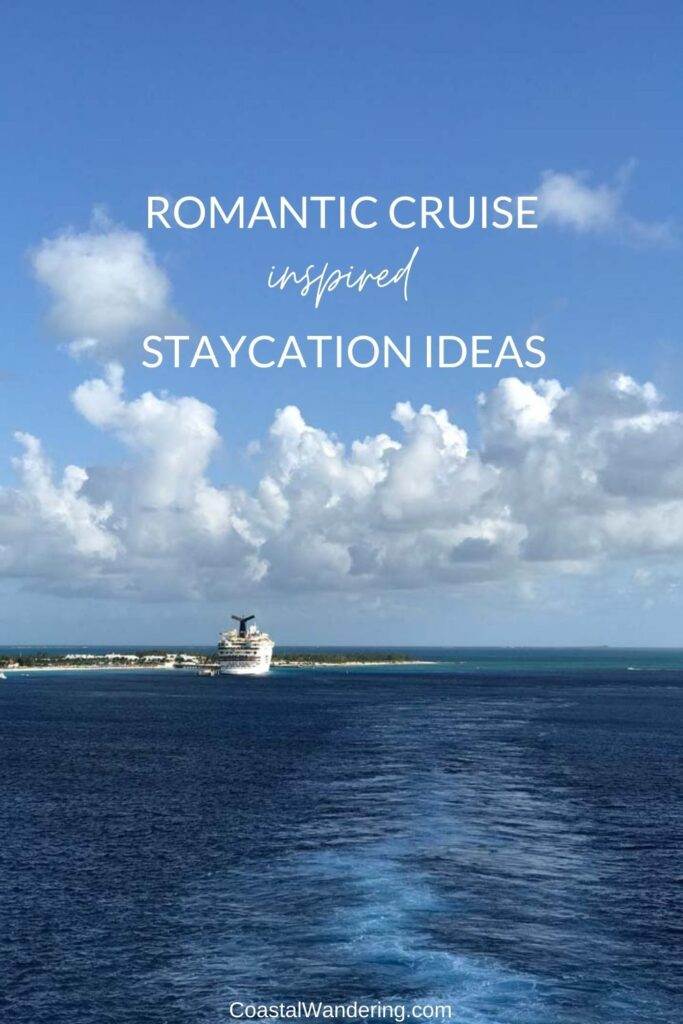 Going on a cruise during the holidays is magical. I've been lucky enough to travel on two cruises during the holidays—a Panama Canal cruise that included New Year's Eve and a Caribbean cruise just before Christmas. On both trips my husband and I enjoyed the romance of the ship all decked out for Christmas and the special holiday events on the cruise.
Staying home this year doesn't mean we have to miss out on the romantic holiday celebrations. Tanya Zaufi, author of All Over the Map: Two Lovers, Six Continents and a Date with Destiny, knows all about how to make special occasions fun, transporting and romantic even when you can't get away to your favorite dreamy destinations.
Having met the love of her life while working on the very cruise ship where scenes from The Love Boat were filmed—then spent 8 years waiting for a chance to build a future with him because they lived on separate continents—Tanya has perfected the art of making every moment magical, regardless of the circumstances. And she has a special knack for replicating the wondrous romance of a cruise ship Christmas, wherever she is.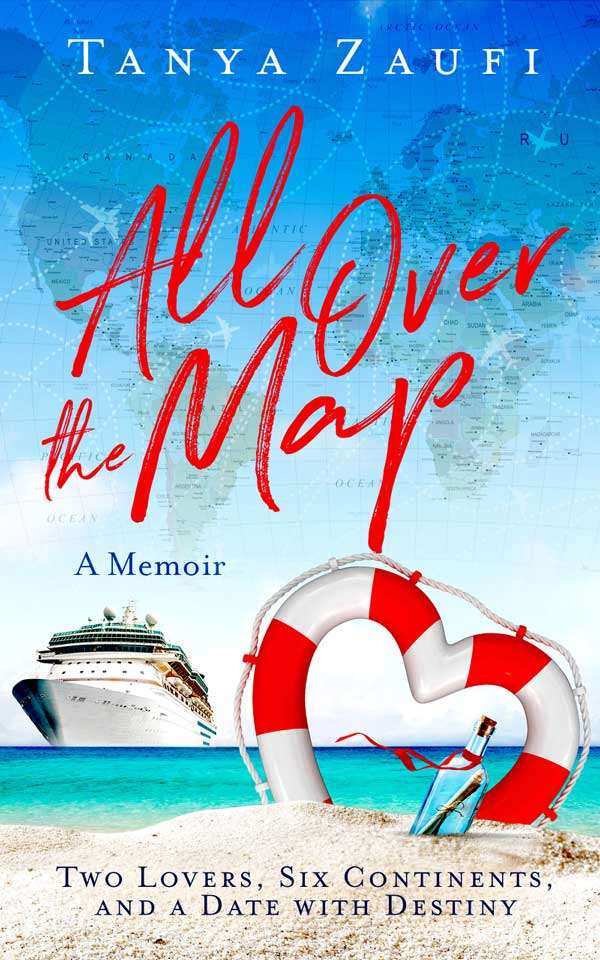 Holiday staycation ideas for couples
Here's Tanya with her advice for couples who want to have a holiday as romantic as a Love Boat Christmas, even if you're staying home.
Decorate together – This year compared to any other year seems like it would be the perfect one to go overboard with your Christmas decorations. Christmas is one of the grandest occasions on a cruise ship with the entire vessel lit up like the world's largest Christmas float.
So why not bring that Love Boat Christmas sparkle to your home. Turn on the Christmas music, make a hot toddy and decorate together, stringing extra lights, hang your stockings and ornaments. The extra twinkling lights will fill you with joy and some cheer.
Be creative – It does not have to cost a lot of money. Give a meaningful homemade holiday card, maybe with a creative photo. Make your loved one a special memory book filled with pictures of your past adventures together and add cute captions. This will pull on the heart strings and will be overflowing with so much love.
Thoughtful gestures – Surprise them and make them breakfast in bed during the holidays or a special coffee. It can be something as simple as wiping the snow off their car in the morning.
Make a "naughty and nice" list – Write seductive notes about the "naughty and nice" things you love about your partner and scatter them throughout your house. Or make a scavenger hunt with your love notes that lead them to a wrapped package with some lingerie or you at the end in the bedroom. Create an advent calendar with a different note every day.
Plan a romantic date night – Make an invitation for your lover, inviting them to dinner or a wine and cheese tasting night at home. Make it fun – set the mood with ambiance; turn on your Christmas lights and candles, holiday music, have the coziness of the fireplace going, dress for romance - put some spice into it. Plan a wintry indoor picnic by the fireplace or a beach picnic underneath the stars. These can bring out the desires in both of you.
Cabin up – Pretend your bedroom is a Love Boat cabin. String it with Christmas lights and ornaments. Snuggle up and indulge in some aphrodisiacs (oysters, figs or chocolate) and drink champagne in your "bunk" (bed).
Movie night or book night – Create the atmosphere at home with your decorations and set the fireplace, get a cozy blanket, have some tasty tropical drinks and yummy snacks and cuddle while watching a classic Christmas movie together or read your book of choice (maybe my book) side-by-side. Sometimes the best way to get in the mood for love is to enjoy a great love story together. 
Stocking stuffers – Merry Christmas, Baby! Stuff your partner's stocking with love vouchers that can only be redeemed by you. Again be creative, make thoughtful vouchers, add some spice and romance vouchers, or give gift certificates that need to be used together.
Play together – If you live in the frosty north – play in the snow together; make a snowman or go sledding. But if you live on the toasty side – play at the beach together, make sandcastles, and be playful in the water. Make these moments light hearted and fun; it is okay to be a little silly and laugh like kids. When you go home warm up together or contrary you can cool off together too….
Make the holiday season romantic
Have those hopeless romantic moments. All of these memories are timeless treasures of the heart! Love like there is no tomorrow! Some of these tips may make you fall in love all over again OR remember why you fell in love in the first place.
One of the most touching gifts I ever received was from my long distance love. We lived on two different continents, so he mailed me a parcel with a message in a bottle – he wrote a love letter and literally took the time to burn the edges of it, he put the scrolled letter into a bottle tied with a red ribbon, accompanied with a long-stemmed dried red rose and a meaningful CD from the movie Message in a Bottle with the song 'I Could Not Ask for More' by Edwin McCain.
We were thousands of miles apart but in that moment we were not! His gesture melted my heart and it is something I will always cherish.
Tanya Zaufi, author of All Over the Map is a travel industry veteran who has worked at hotels, ski resorts and aboard the ships of major cruise lines. A passionate traveler, she has visited or sojourned in dozens of memorable places from the Austrian Alps and the Caribbean to Greece and Australia—her favorite destinations. Visit her on Facebook, Twitter and Instagram.