Here are 23 of the best blogging resources that every new blogger should have in their tool belt. You'll find tools for launching, content promotion, content creation, time management, monetization guides and more.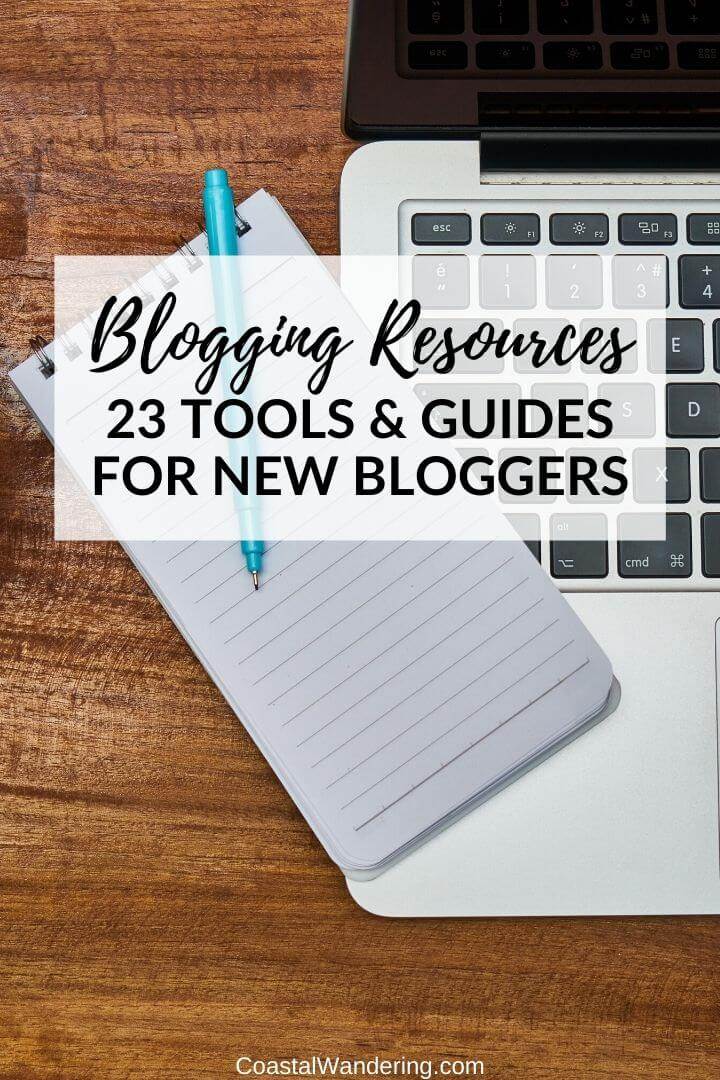 There are an overwhelming number of free and paid blogging tools and resources available to you, but it's hard to know which are good. And when you're just starting out, time and money are your key resources–don't want to waste a single cent or second!
With this in mind, here's a list of my favorite free blogging resources (and a couple paid tools) that will help you grow your new blog into an online business. These are the same tools I use in my business!
New Blogger Resources & Blogging Tools to Get You Started
There's a lot to learn about blogging, especially at the very beginning. These blogging resources offer some key tips, tools, insights and guides you need to get started without spinning your wheels or wasting time on unnecessary blog details.
Here's a table of contents for what you'll find below:
Blogging Resources to Help You Launch Your Blog
These are the tools for you if you're just getting started (or are yet to start) with your new blog. These paid and free blogging resources offer insight into the key details you need to have in place right from the get-go when you're blogging to earn an income.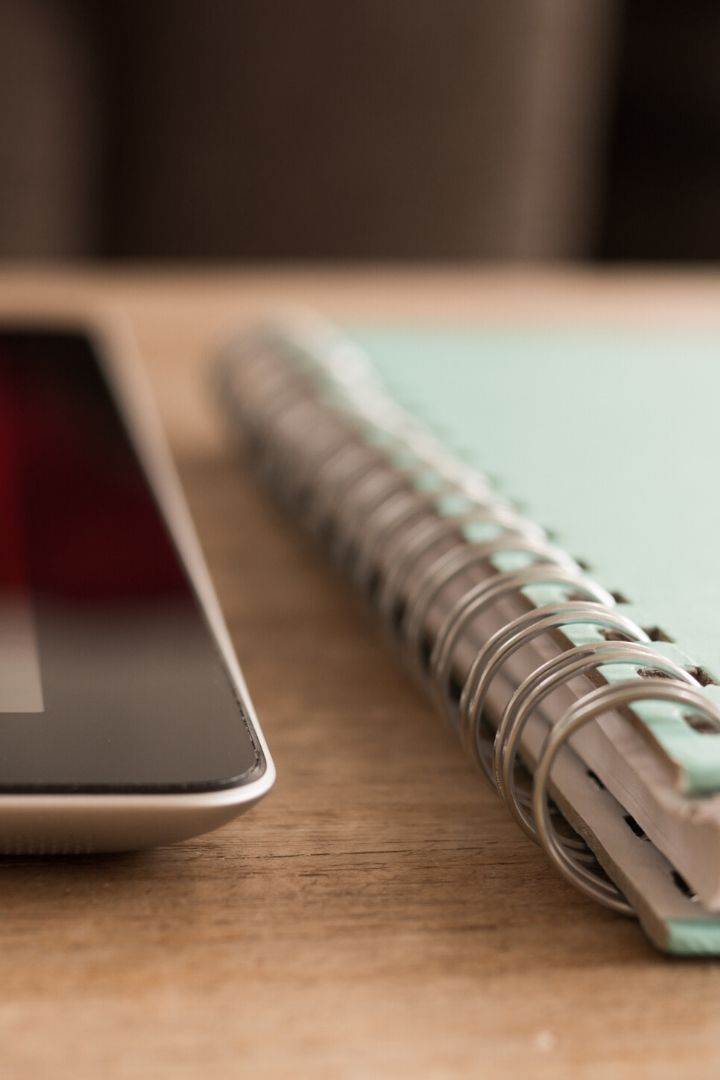 New Blogger Focus: Where To Start
While the journey towards a profitable blog can feel like a near-constant uphill trek, it might relieve you to know that you don't need to do all the things right away. Just take it one step at a time and start with choosing a hosting service and setting up a basic WordPress site.
For more on getting started, see this guide: How to Start a Blog That Makes Money
Bluehost: Budget-Friendly Blog Hosting
I think Bluehost is a great choice if you're brand new to blogging and want to dip your toes in without too many overhead expenses. In fact, I started my first blog with Bluehost! They typically run promotions (like a free domain name for your first year), which makes it a budget-friendly hosting option for new bloggers.
BigScoots: Growth-Friendly Blog Hosting
As my first blog grew, I upgraded my hosting to BigScoots managed WordPress hosting. If you feel confident you're into blogging for the long haul, the starter plan is a good choice. It's more expensive than Bluehost, but you'll be primed to grow your blog traffic from day one.
Content Promotion & Social Media Tools
Content promotion and social media are time-draining albeit necessary activities for your blog. These content promotion and social media scheduling tools make it easy to achieve reach-boosting impact while reclaiming your time for other blog-related activities or maybe even getting outside for a walk on the beach!
SmarterQueue Social Media Scheduling
Manually promoting your content across Facebook, Pinterest, Instagram, Twitter and LinkedIn can be time-consuming and, frankly, exhausting. I save so much time in my weekly content promotion workflows by using SmarterQueue and its evergreen recycling system. I never worry about running out of content! Grab your free SmarterQueue trial here.
ConvertKit
Once you're ready to set up your email list (hint: do this as soon as possible!), I recommend using ConvertKit to build your subscriber base. This is the email marketing platform I use and love. It's an easy tool to help you build your list using sign-up forms and landing pages and the back-end automations take to-dos off of your plate. Try the free Convertkit email plan for beginners to get a taste of this software with no upfront expense.
Tailwind for Pinterest
Using Tailwind for Pinterest might be the single easiest way to grow your Pinterest traffic. Like SmarterQueue, Tailwind provides an easy-to-scheduling tool that saves me a huge amount of time every week. Tailwind is also an official Pinterest partner, so it won't cause your account to be shut down. Give Tailwind a spin for free, with no time limit or credit card required.
Tailwind for Instagram & Smart.bio Link Tool
The great thing about Tailwind? Not only does it offer an easy-to-use tool for Pinterest, but it also allows you to schedule content for Instagram. As with Pinterest, Tailwind is an official Instagram partner. Tailwind also offers a free Smart.bio Instagram linking tool (see it in my Instagram profile here). Use your branded landing page to direct traffic to your most important content and offers, without ever needing to fiddle with your bio link again.
Writing Tools & Content Creation Resources
The cornerstone of your blog is, of course, content! These writing tools and content creation resources will help you kick writer's block to the curb, write high-quality content and keep that content organized so your readers can enjoy it!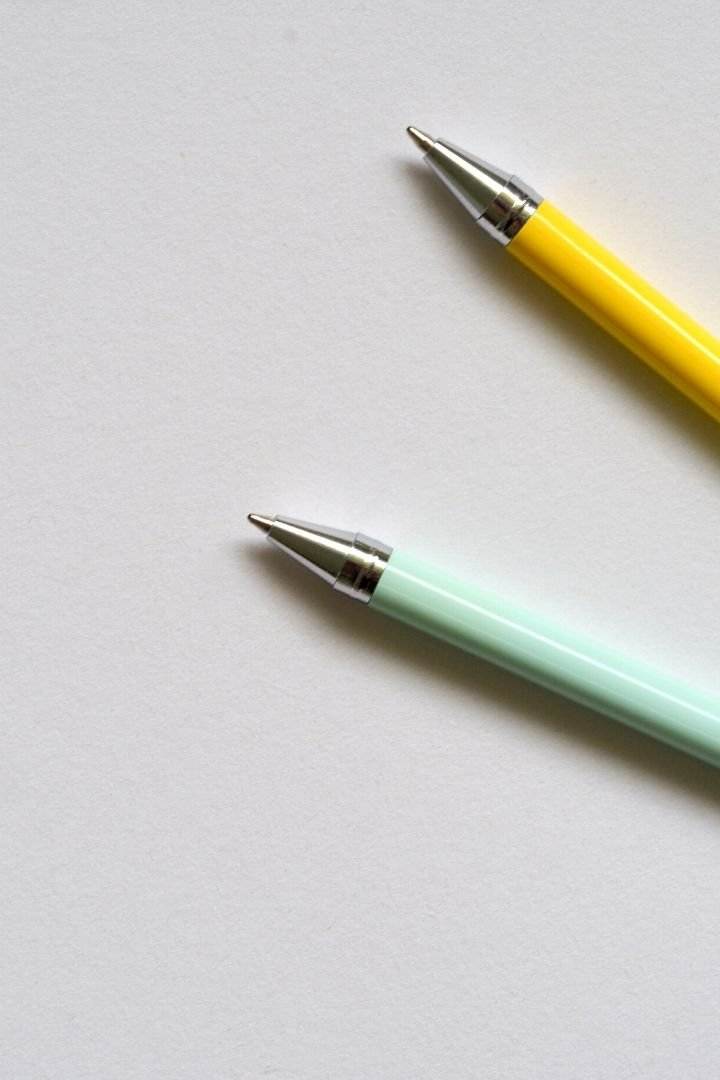 Brainstorm Blog Post Ideas
Writer's block happens to the best of us. But the difference between bloggers that work through their block and those that spin their wheels? Having a tried-and-true idea bank to draw on. Keep a running list of ideas based on what people are searching for about your topic. It's the perfect source of inspiration to refer to when planning your content or when you're feeling stuck.
SEO: Tools for Getting Started
This Free SEO Bootcamp from Stupid Simple SEO will get you started with everything you need for a great SEO foundation for your blog. It covers how to increase your Google traffic in less than one hour!
Another great resource for growing your blog is this free masterclass: How To Scale Your Traffic With SEO So You Can Make More Money Blogging.
My favorite SEO tool for writing blog posts that rank in search is RankIQ. Learn more and watch the video for a $50 off coupon.
Time Management & Productivity Tools
One of the hardest things about being a blogger and online business owner is managing your time. You quickly learn that there will always be items on your to-do list that feel important but can either be delayed or scrapped altogether. These resources provide tips, tricks and tools to take control over your time and increase your productivity.
Get Stuff Done Undated Productivity Journal
Sometimes the best approach to getting stuff done is writing it down. This planner is designed to help you focus on key goals and projects for completion. What's great about this particular journal is it's designed specifically to give you both a high-level and day-by-day look at what you have on your plate and helps you prioritize your work. I like that it's undated–you don't have to worry about wasting pages if you jump into this journal mid-year!
Pomodoro Timer
Simple, yet highly effective. The Pomodoro technique is a great tool to ensure you keep your focus as you sprint towards completing your goals. This digital Pomodoro timer helps facilitate this productivity technique, without the annoying tick-tick-tick of traditional Pomodoro timers that can jeopardize your overall focus.
Tools to Help You Make Money Blogging
Whether you're just getting started with your blog or are actively looking to increase your income streams (or both!), these tools and resources provide the perfect opportunity to make a big impact on your monthly blog income.
Get Focused for Faster Success
Want to get your blog launched so you can start earning extra income? Keep your eye on the action items that will move the needle. If your goal is to monetize (that's why you're here, isn't it?), then becoming an affiliate for products you love and recommend should be your next step in growing your blogging income.
Become an Ultimate‌ ‌Bundles‌ ‌Affiliate
Typically, the best affiliate advertising commissions are offered through individual brands like Ultimate Bundles. They offer plenty of digital product bundles throughout the year on topics from healthy recipes to blogger essentials. All you need to do is find a bundle that's right for your niche. Sign up to become an Ultimate Bundle affiliate here.
‌Join the ShareASale‌ ‌Affiliate Network
Another strategy for sourcing out affiliate advertising opportunities is joining affiliate networks, like ShareASale. You'll find lots of brands–everything from Reebok to Cricut–and they offer slightly higher commissions than Amazon. Start earning affiliate income by becoming a ShareASale affiliate here.
Blogging Podcasts
One of the best ways to learn about blogging is by listening to bloggers and online business experts that have already successfully walked the path you're now on. My choice for regular learning and inspiration? Podcasts! They're easy to listen to on a morning walk along your favorite beach, while you're out with the dog, or on your commute to work.
In no particular order, here are my top recommendations for blogging podcasts:
Jumpstart Your Blog Growth With These Blogging Resources & Tools
It's possible to grow your blog quickly and effectively when you have the right tools and resources to guide you along the journey. The best part? Many of these blog resources are free, so they're yours for the taking, adding no additional line items to your monthly expenses.